IMR Opus Mia Electrostatic IEMs – Guilty Pleasure
IMR Opus Mia is my personal Guilty Pleasure, and the silver lining is that I'm secretly a basshead when no one's looking! The price for Opus Mia is 600 GBP, and they have a metallic body, so they will be compared to FiiO FA9, Light Harmonic Mera Signature, Campfire Atlas and Meze Rai Penta. The pairing list will include iBasso DX160, HIFIMAN R2R2000, and HIDIZS AP80 PRO.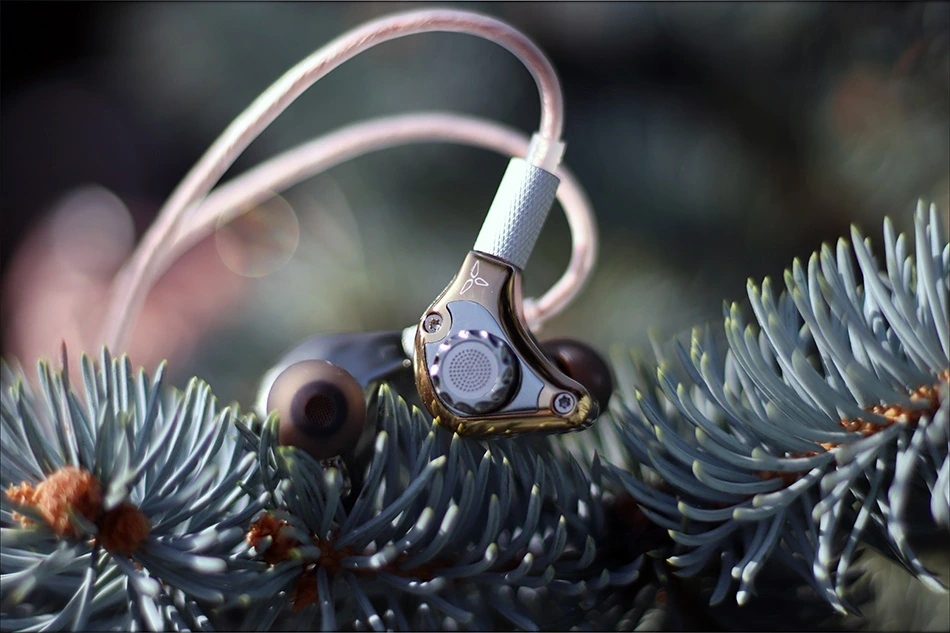 Introduction
IMR is that awesome company from the UK who makes a long list of finely tuned IEMs, most of which are released with a really short lifespan. They make just a few units and only a special few are selected to be able to purchase them, so it is always a race to get one, and I'm honored to be one of the few possessors of Opus Mia out there.  
That being said, it should be noted that I have absolutely no affiliation with IMR Acoustics. I'd like to thank IMR Acoustics for providing the sample for this review. Every opinion expressed is mine and I stand by it, the purpose of this review is to help those interested in IMR Opus Mia find their next music companion. 
Product Link
You can always get your IMR Opus Mia from here: https://imracoustics.com/products/imr-opus-mia
Packaging
First things first, let's get the packaging out of the way:
IMR Acoustics always had and seems to make a tradition with their practical packages. 
In fact, besides the packages being less fluffy than most competitors, they also make themselves remarked with packages that are better than almost all competitors. Although Opus Mia ships in their carrying case, they have a huge selection of tips, they come with the selection of filters, adapters, outer filters and 3 cables.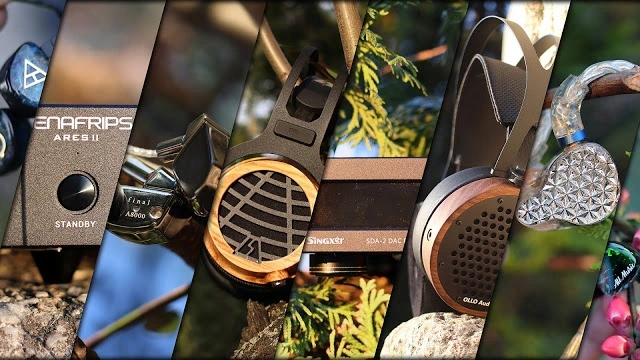 Tree cables. That's better than any other single IEM on the market, even better than modular ones. This is the future we have been waiting for and I can say from this moment that I will be adding IMR Opus Mia to Audiophile-Heaven's Hall Of Fame, so let's stick for a really exciting review. 
Youtube Video 
Build Quality/Aesthetics/Fit/Comfort
I loved doing my viddy review of the Opus Mia. It is part of my new series, the good review series with better light, better quality, and for newer products, also B-Roll content. It comes with a downside too, as I lost almost 1000 USD getting a gimbal, because some reviewers of Gimbals are as dishonest as they come, and stated that Feiyu Tech is ok, while it is not. Their customer relations are zero. Their warranty is zero. Then, I found the Weebill-S and things got better. But happily we're talking about a company with strong customer support today, IMR acoustics, a company everyone who got their products got to love. 
The build quality of the Opus Mia is monstrously good. This is a larger IEM, slightly heavy, and very ergonomic, rounded on all sides. The faceplate is a filter, and it can turn the Opus Mia both open and closed, changing the sound slightly. I prefer them in the open mode, as it gives a larger soundstage and more air to the sound. In closed mode, they get more precise, but the stage is a bit too precise for my liking. The open mode tends to have some leakage too, but nothing too extraordinary. 
Three cables, man. Three cables. They have cables with 3.5mm connectors, 2.5mm connectors, and 4.4mm connectors. All of those cables are high-quality OFC cables, with excellent build quality and ergonomics. The perfect blend of flexible ear guides, no microphonics, and excellent build quality. I am absolutely in love with it. The cables are connected to the IEMs via 2-Pin connectors. The best there are. 
I noticed a slight sense of hiss sensitivity from the Opus Mia, but they are fairly easy to drive. The source having an exceptionally clear bass is important for Opus Mia, as they are one of the most bass-centric IEMs out there and their bass is important. It is my Guilty Pleasure in Audio. 
The only downside I could notice is that you can't run with Opus Mia, they are somewhat heavy and will fall out of your ears if you do too much physical activity while wearing them. There's no driver flex regardless whether you're running them open or closed. 
The filter mechanism is the same as we've seen on IMR other IEMs like the R2 Aten, with two parts, a filter base and a filter tip. They get six acoustic dampers, and 8 acoustic filters. The total number of signatures is 96, with 48 total combinations of filters, and two modes, one closed, and one open with each combination of filters. Don't let this scare you, because it is really easy to get a good sound and quickly, if you know what you're looking for. 
Sound Quality
The sound quality goes from an aggressive V-Shaped sound to a really thick and creamy one, with everything possible in between. The only thing you can't really get out of Opus Mia is a mid-forward sound, but I love the midrange a lot and it is a 10/10 for overall tuning and clarity. The midrange is beautiful, the bass is beautiful and the treble is energetic and sparkly. The perfect kind of a V-Shaped sound there is. 
Before you get overwhelmed by the number of acoustic filters, you need to learn a bit about their principle of working. The tip of the filter, the metallic mesh, has a bit of a dampener material inside. This filters the highs. The less material there is, the stronger the treble is. The body filter affects the bass and either increases its presence or thins it out. I always go for the strongest flavor of V-Shape, where you can hear the raw output of the drivers. The back plate and its action is self explanatory. 
The sound, when you hear the raw output of the electrostatic hybrid, is really clear, clean, detailed and sparkly. The bass is extremely deep and powerful, with rumble that matches Campfire Atlas and even outdoes it in the bass depth / rumble. The midrange is recessed, but extremely smooth in texture, musical, and enjoyable. The musical note weight is good, and it is not a thick midrange, but a really natural one. The treble is also sparkly, clean, open and well-extended. I actually had Opus Mia for my personal listening as my number one IEM for a good number of months. 
The bass is deep, punchy, rumbly. It is the central point of the sound and makes my first guilty pleasure in audio. The bass of Opus Mia, that sweet, delightful, deep, thick bass. The impact lasts forever, it is a slower and authoritative type of bass that can literally shake your brain cage while listening to them. I love that so much, and I absolutely am in love with the fact that it has zero distortions regardless of the volume and of the song. Even really bass-heavy songs sound crystal clear in the bass, and Opus Mia does not struggle one bit. 
The midrange is sweet, recessed, musical and detailed. It is in line with most ~1000 USD IEMs, but much better defined and clear, with more emphasis on musicality. In fact, the midrange would be my favorite if it wasn't for that delicious bass. The soundstage is holographic, huge, both wide and deep, with excellent overall expression of layering. Absolutely special and delightful too. 
The treble is sparkly, clean and crisp. It can be strong with the most transparent filter, and happily you can lower it with a different filter. It has excellent detail and sparkle, also a really airy presentation. The texture is smooth, and it is never sibilant nor harsh, which is excellent for an IEM in general. 
Comparisons 
The main comparisons for Opus Mia are with FiiO FA9, Light Harmonic Mera Signature and Meze Rai Penta. Those are the ones you guys asked me the most about, and I decided to also add Campfire Atlas, as it is the flagship IEM with the closest signature to Opus Mia in general. You can also easily compare Opus Mia with flagship IEMs like Final Audio B1, and HIFIMAN RE2000 Silver, as it has enough detail and resolution to stand up to those, so don't forget to let me know if you have questions about any comparison! 
IMR Opus Mia vs Meze Rai Penta (700 USD vs 1300 USD) – Rai Penta is generally a bit more comfortable than Opus Mia thanks to their smaller size. Opus Mia has a much more bass, especially sub-bass, more rumble, more impact, and the sound is more dynamic. The midrange is more recessed on Opus Mia and more forward on Rai Penta. Rai Penta always has a larger soundstage. Opus Mia has more detail in the entire sound, with more overall clarity, while Rai Penta boasts a more blended sound with less overall separation, which reminds people of speakers in a large room rather than IEMs or monitors. Opus Mia is better with Rock, Metal, Pop, EDM, Dubstep, and Rai Penta can be better with Classical, Jazz and Soft Music. 
IMR Opus Mia vs FiiO FA9 (700 USD vs 500 USD) – Opus Mia has more detail, clarity and impact than FA9. FiiO FA9 has better overall comfort, and isolates more from the outside noise. The sound is more creamy laid back and peaceful on FA9, while it is more engaging, detailed, clear and punchy on IMR Opus Mia. I generally prefer Opus Mia for Rock, Metal, Punk, but FA9 does a better job on EDM, and Jazz. Opus Mia can be a touch too sparkly if you don't use thicker filters, but it can also sound more detailed and clear with the right selection of filters. 
IMR Opus Mia vs Light Harmonic Mera Signature (700 USD vs 720 USD) – Mera Siggy is more comfortable in general than Opus Mia. It is also considerably brighter and more aggressively U-Shaped. This means an even stronger treble, to the point where it can be a bit sibilant, where Opus Mia sounds more natural and has a much more natural midrange. Opus Mia is better for Rock, Punk, Pop, Classical, Metal, and Jazz, where Mera Siggy is better for EDM. 
IMR Opus Mia vs Campfire Atlas (700 USD vs 1300 USD) – This is a comparison that shows something about the tech in audio. The Atlas sounds larger, and is a bit more comfortable, but it is also more picky with the source. The difference in detail and clarity between Opus Mia and Atlas are not that high, and the Atlas is more grand, where the Opus Mia is more precise, has more sub-bass rumble, and less mid bass and upper bass presence. Atlas is warmer in the midrange, where Opus Mia is more aggressively U-Shaped. Both work equally great for Rock, Metal and Pop, while the larger stage of Atlas gives it an advantage for Orchestral and Symphonic. 
Pairing 
The main pairings I decided to go for are with iBasso DX160, HIFIMAN R2R2000, and HIDIZS AP80PRO. I also used Opus Mia extensively with Paw 6000 from Lotoo, and with FiiO M11 PRO, but I decided to stop adding M11 PRO to pairings because it is not in production anymore. 
IMR Opus Mia + iBasso DX160 (700 USD + 420 USD) – This pairing rings of awesome, because DX160 is generally a touch more natural, and offers excellent body, natural timber and excellent access to streaming apps. DX160 is also really good with the overall detail, clarity and has a beautiful body, working well for a portable rig. I really like the way the sound is a bit more even with Opus Mia and DX160, and how it tends to make everything a bit more natural. 
IMR Opus Mia + HIDIZS AP80PRO (700 USD + 180 USD) – The beauty of AP80 PRO is that it has more than enough driving power for Opus Mia, but it also has a beautiful midrange, and is ergonomic enough to recommend. I really enjoyed it over Balanced, and if you want to further flavor the sound of Opus Mia, having MSEB EQ means having a new horizon of possibilities. 
IMR Opus Mia + HIFIMAN R2R2000 (700 USD + 2500 USD) – The big thing with R2R2000 is that it already sounds good. It doesn't need EQ or any other features, it is a DAP that's made to sound ultimate. To be clear, to be clean and to be crisp. It is made to drive IEMs like Opus Mia nicely, to give it a beautiful rounded yet controlled bass, and to deliver one of the best details there are. Only when testing this combo I realised that Opus Mia can scale a bit with the source, and giving them a more detailed source will make them more detailed. 
Value and Conclusion
The value of Opus Mia is excellent really. It is a somewhat pricey and exclusivistic IEM, but the package it comes with and the sound totally make up for it. There's so much awesome tech inside too, it makes me wonder what the next thing from IMR will be. 
The package has all the filters, and three cables, better than pretty much any single other IEM on the market. 
There's that comfort which is awesome, tanky build quality, and the huge number of ways you can customise the Opus Mia. You can give it flavor, bass, treble, make them light or make them heavy. Everything about their sound is customisable, even whether it is a closed or an open IEM. 
And the midrange is also beautiful, musical, clean, clear and crispy. Enough so, for Opus Mia to make my most listened to IEMs for a few months before publishing this review. I always feared I may be a tad late, but don't worry, nowadays I'll be publishing reviews much quicker, thanks to all your love and support!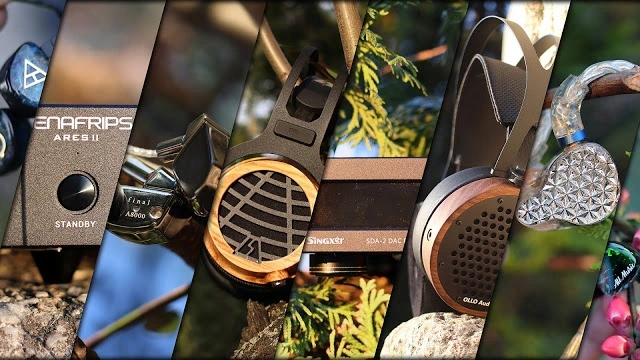 Speaking of which, Opus Mia will be added to Audiophile-Heaven's Hall Of Fame for being one of the best IEMs there are, with excellent ergonomics, excellent sonic performance, excellent bass, and a beautiful overall aesthetic.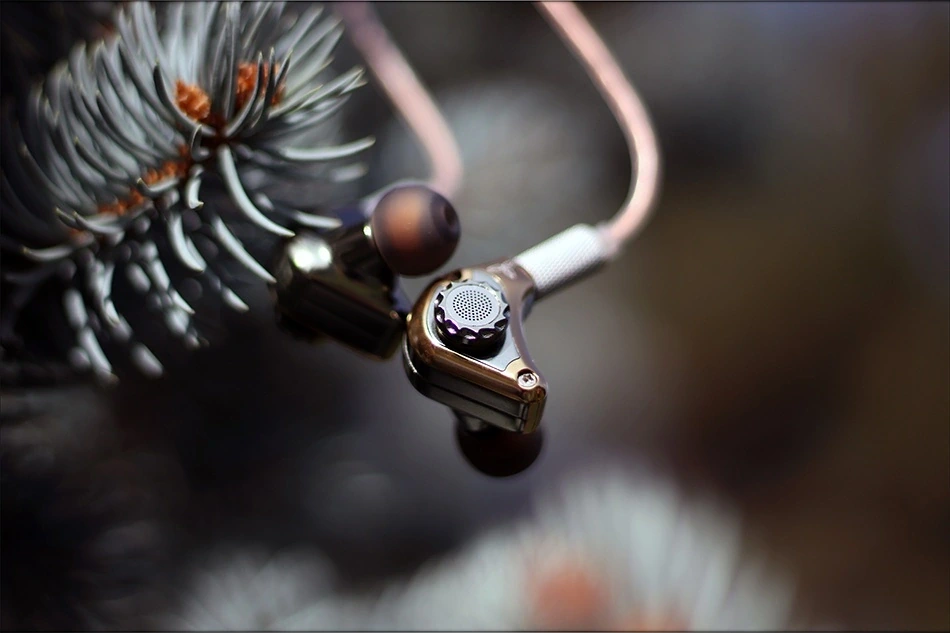 At the end of today's review, if you want a really good sounding IEM that you can customise, if you want bass, and if you want to get to know me a bit better, and experience my Guilty Pleasure, IMR Opus Mia should be one of your top choices. 
Product Link
You can always get your IMR Opus Mia from here: https://imracoustics.com/products/imr-opus-mia
---
---
--- Please remember to stay safe, and always have fun while listening to music!---
 - If you have a dime to spare, and donate, to help us with electricity and work expenses, it would make my day much brighter, as it would help me improve things around the website and increase the frequency of my posts - 
---
Full Playlist used for this review
We listened to more songs than those named in this playlist, but those are excellent for identifying a sonic signature.  PRaT, Texturization, Detail, Resolution, Dynamics, Impact, and overall tonality are all revealed by those songs. We recommend trying most of the songs from this playlist, especially if you're searching for new music!
https://www.youtube.com/playlist?list=PL_cjBXGmwSHSdGcwuc_bKbBDGHL4QvYBu
--- Contact Us ---






---
---