Metalure Wave IEMs – Ultra Basshead Fun
Those ones are IEMs I never expected to like, even less love as much as I do, but to give you a nice head start, they are basshead, priced at 600 USD, and will be compared with Campfire Vega 2020 (900 USD), NX Ears Baso (550 USD), Audeze Euclid (1300 USD), Rhapsodio Zombie (2000 USD), iBasso IT07 (900 USD).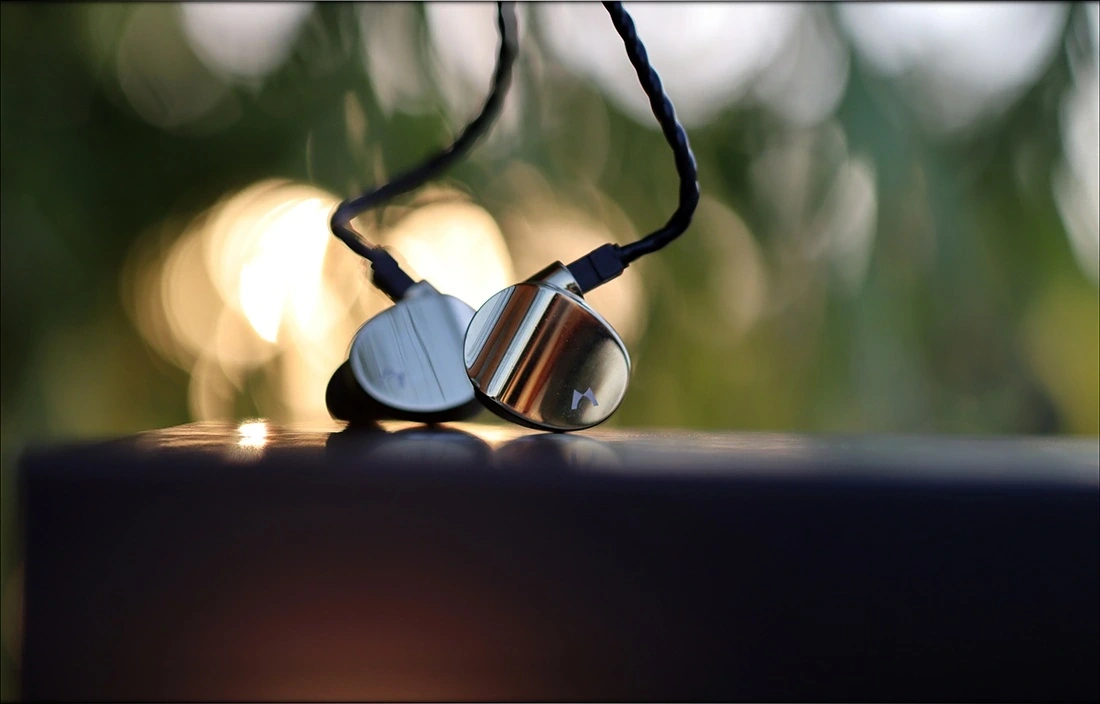 Introduction
I actually have limited experience with Metalure, and they are a newer company than the rest I typically review, but so far everyone who owns a product from them is really happy. They became popular even in Romania, and with a population of just 20 Mil, you wouldn't expect folks to be so much into audio, but they never fail to surprise me. Metalure provides excellent feedback, responds quickly to emails, and so far has shown to make high-quality IEMs that should resist the test of time. Metalure is based on older NuForce Teams, and this means they have access to both high-end audio production tools, expertise and should have the same work standard. Based in New York, Metalure also has their own tech for IEMs, as Wave is a Single Dynamic Driver IEM. 
It should be noted that I have absolutely no affiliation with Metalure, I am not receiving any incentive for this review or to sweeten things out. I'd like to thank Metalure for providing the sample for this review. Every opinion expressed is mine and I stand by it. The purpose of this review is to help those interested in Metalure find their next music companion. 
Product Link
You can grab one from www.amazon.com here: https://amzn.to/3y40dGz
If you're in the UK, you can grab one from www.amazon.co.uk here: https://amzn.to/3mjrLWe
And if you're from Europe, you can grab one from www.amazon.de here: https://amzn.to/3B1tymV
Official Website: https://www.metalure.co/product/wave
Packaging
First things first, let's get the packaging out of the way: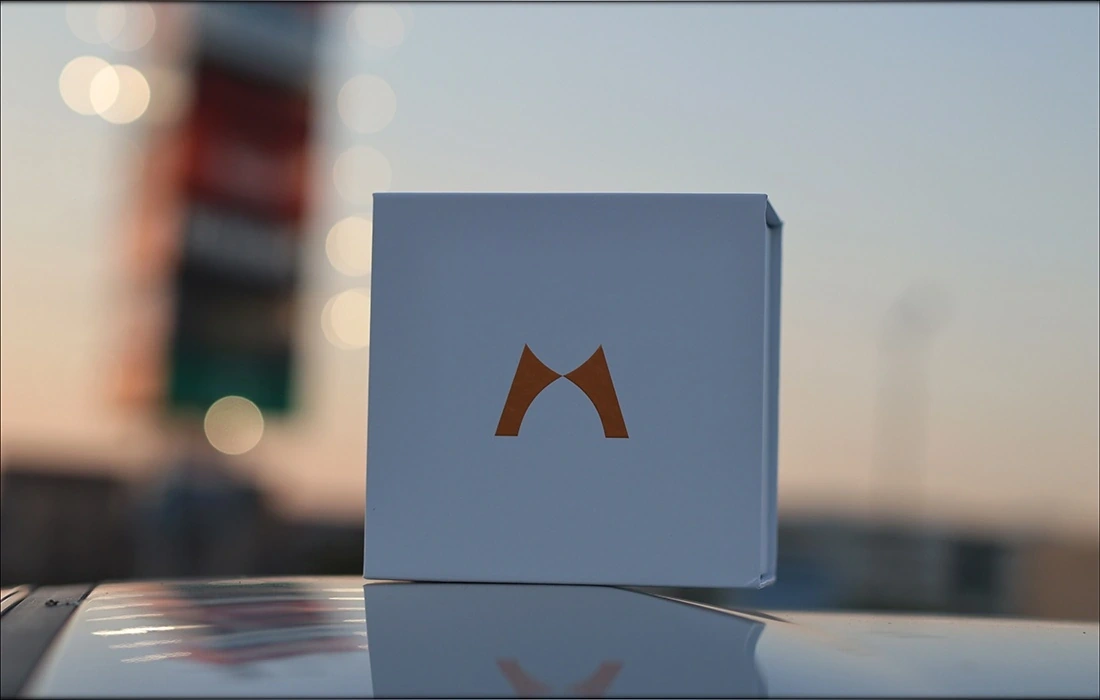 I actually had to check my own photos to see the package, I kept those IEMS on my desk for a few weeks and they took a ton of ear time with me, so I forgot exactly what the package looked like.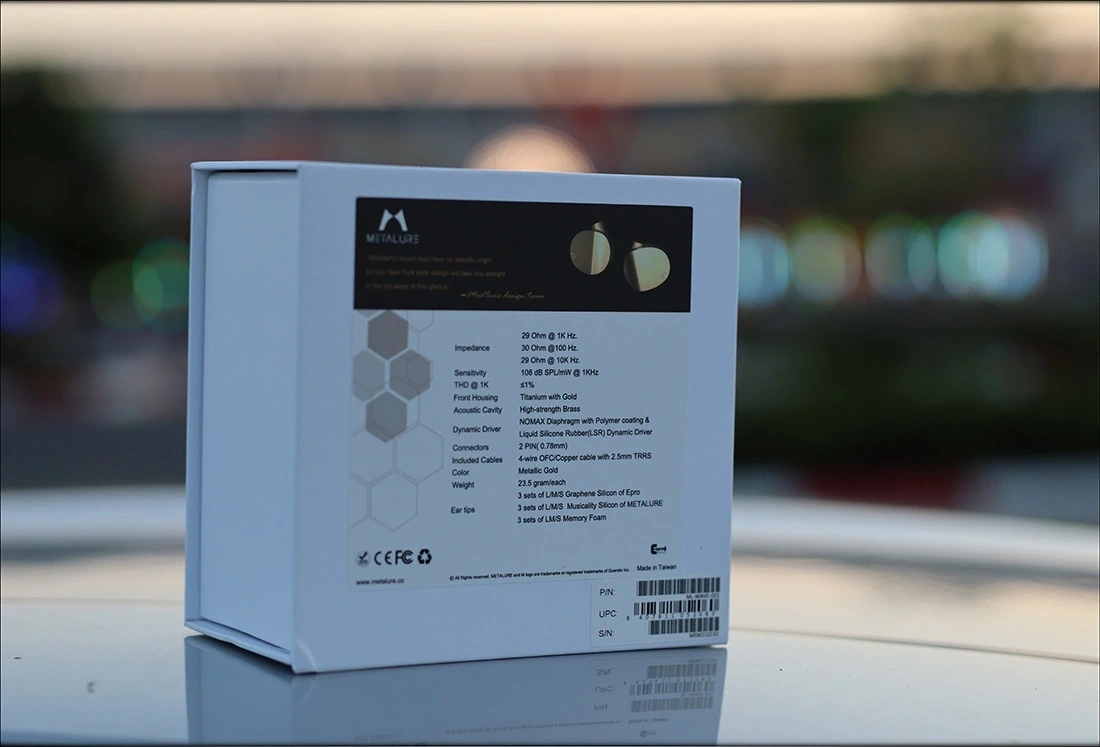 They come with a nice carrying leather case, and they have a nice cable, plus unique tips that have a special shape to improve the sound and extension on the Wave. Presentation is a nice bonus and a good premium for the price. 
Build Quality/Aesthetics/Fit/Comfort
Looking at a 600 USD IEM, I expected a medium quality work, especially from a new company, but the Wave is a golden IEM with a beautiful aesthetic, almost golden finish, and with a larger IEM body design. Honestly, they are on the edge for my ears, being quite large, but they are ergonomic, so my end comfort is perfect. The 2 Pin connectors have proven to be handy, as I try to use 3.5mm connections for my reviews, to have testing conditions as stable as possible between IEMs. They come with a 2.5mm connector on their original cable, so for my testing, I swapped the cable with cables from other IEMs a bit. 
Wave is a bit sensitive to hiss, and needs a quiet source to sound their best, so anything like an iBasso DX300, Astell Kern SE180, and Lotoo Paw 6000 will fit them just fine. I do not recommend entry level DAPs and sources for the Wave, and having a quality source is important as they vary quite a bit with source. One surprising and unlikely pairing was with Cyrus One Cast, for desktop usage, where I discovered that one can be quite silent too. 
Wave takes volume well, having a proprietary Dynamic Driver, which means that the guys from Metalure spent resources to invent new tech. I always recommend as few drivers as possible for best coherency. There is no driver flex with the Wave, and the default cable is not microphonic at all. The main reason they are sensitive to hiss is the low impedance, which is about 30 OHM all across the range, and the somewhat high sensitivity of 108 dB, so Wave is easy to drive from most sources. 
Sound Quality
The main reason I recommend the Wave is not for the flashy design, it is for their sound. Priced at 600 USD, they need to do something more than IMR does with their basshead IEMs at the same price to be relevant and interesting. I am honestly in love with the sound of the wave, and sometimes I feel sad for having to use other stuff while reviewing. I really like the sound of this one on a personal level, despite it being far from my type. I usually go for analytical or V-shaped, with a stronger amount of detail and less emphasis on a strong bottom end. 
Wave is extremely strong and present in the lows, with a really smooth treble and smooth midrange, liquid and fatigue-free overall sound, excellent musicality, and a good amount of detail for the price. I really do not care as much about everything else as I care about that bass. The bass is something quite new and unique even for me, and where most IEMs try to go for a bass that's similar to a subwoofer, Wave goes for a really rounded one, with a fairly well extended stage in both width, depth and separation.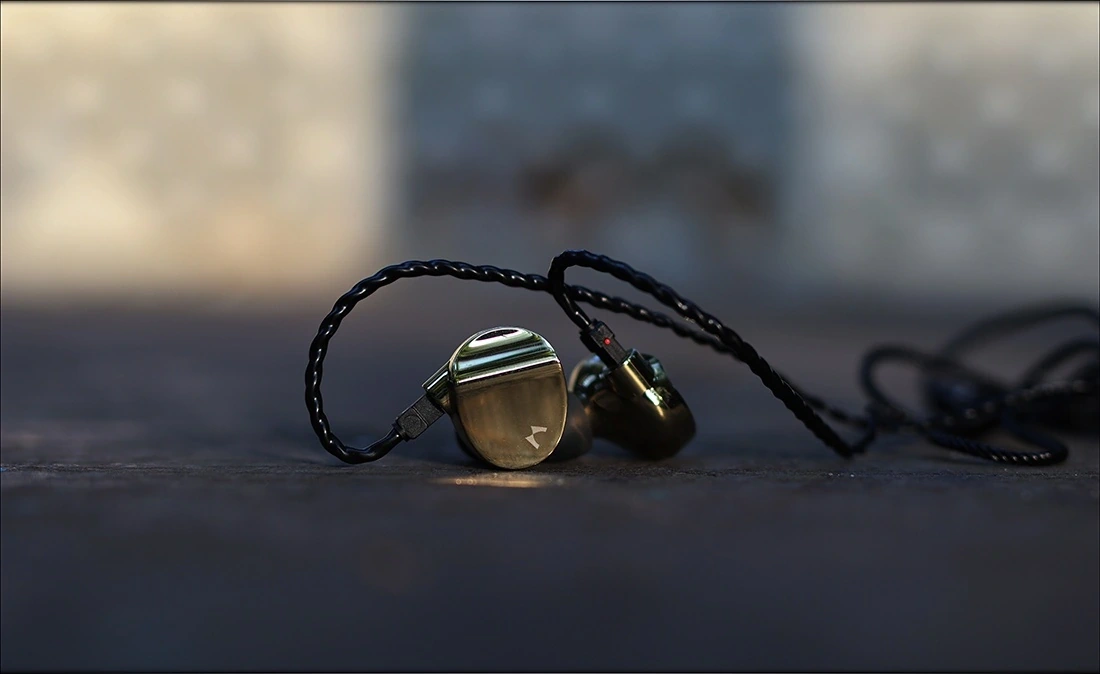 The bass is clearly the central element of their sound, and I could describe the bass of the Wave for days. They have a really deep, really strong and basshead-friendly bass, with a thick, lush and liquid presentation. While IMR's IEMs tend to have a subwoofer-like bass that has substance, Wave has something unique by making the bass really smooth, but really punchy at the same time. Rounded and full, the bass of Wave is the bass that I heard so far with the least distortion, regardless of the material being played through them and regardless of the volume. Usually, IEMs tend to distort rather quickly when made to do the efforts of a bass cannon, but Wave not only faces bass, but plays with it like it is its prey. Bass through the wave is in line, if not even better defined, fuller, deeper and more rounded than the bass of Rosson RAD-0, which is a titanic headphone. I am simply at a loss for words of how well executed the bass of them can be at 600 USD, and to date, regardless of the price range, I am not sure if I ever heard a bass that was this satisfying, which should make interesting comparisons lower in this review. 
We then get to the midrange of Wave, which I would describe as really natural, liquid, recessed, smooth, and naturally detailed. You guessed it right, and they have a fair amount of detail too, but they are not analytical, and everything happens in the upper midrange and lower treble, where they have a recession rather than a peak, so no music ever can be fatiguing or too hot for the Wave. They go like a subsonic wave of earth, but make no noise, the sound can be listened to extremely loud without fatigue, which I appreciate a lot, especially these days when I had to work late hours on Seventh Heart Studios and our projects. If you're looking for the ultimate detail, then Wave may not be it, and around 900 USD there are a few IEMs with more detail and resolution, but something as smooth yet as satisfying is hard to find.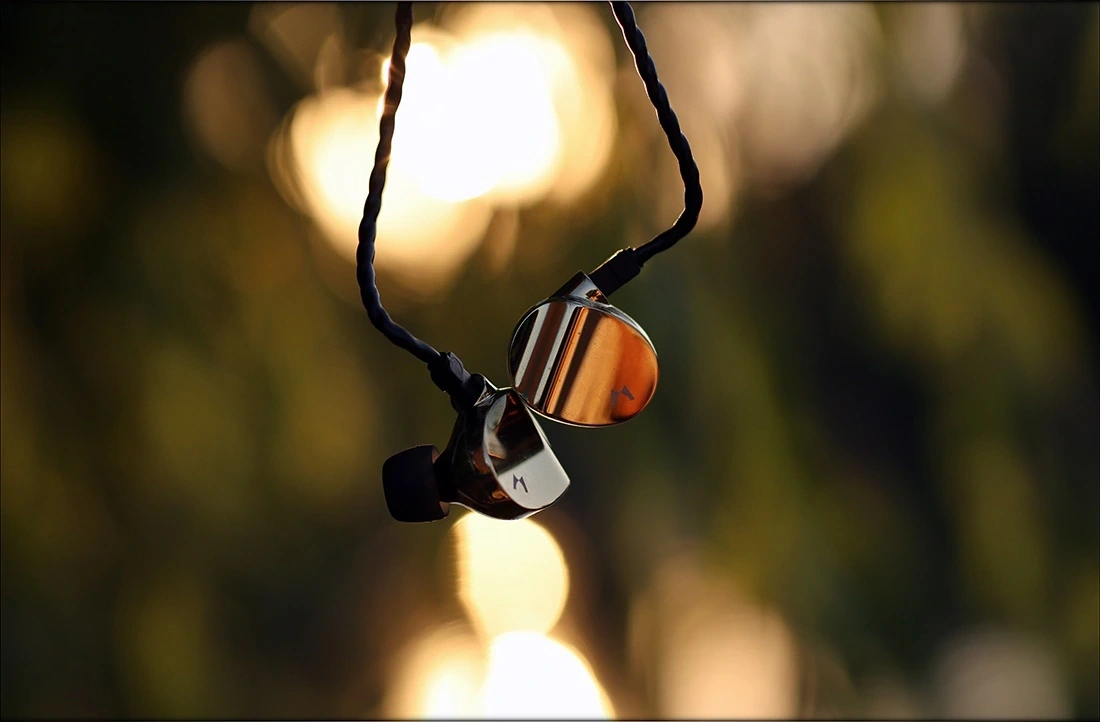 If you're looking for treble, there's very little of it present in Wave. They roll off, but not completely, having around 15 to 20 dB of bass enhancement above the treble, so you will get a detailed, with some air presentation, but extremely smooth and fatigue-free. If you ever read my Beyerdynamic Xelento review, Wave sounds like everything Xelento tried to sound like, but actually with good resolution, detail and treble, where xelento was quite disappointing in resolution. We get a decent stage with Wave, with good width and depth, and with an excellent separation too. Voices are never crushed, but they can be a tad nasal at times, due to that upper midrange attenuation, but that works well for female voices, making male voices a bit recessed compared to what I would call perfectly neutral. Treble and cymbals exist, but with a 20dB difference between them and the bass you'll hear the treble quietly. This, for me, means using the Wave at extremely loud volumes, being delighted with their sound, while getting zero fatigue. If most IEMs deafen you at high volumes, then here's the happy news, Wave will never do as such. 
Wave sounds best at all volumes, no special volume is necessary to enjoy them, and they work equally well with all music styles, including rock, metal, punk, EDM, and some filthy deathcore with slamming dunks and booms. Nothing escapes the Wave of bass that this one IEM has prepared for you. 
Comparisons 
I think I picked the most interesting and recent competitors, but still, basshead IEMs are always a sight to behold, so I'm keeping my ears open for more. The main competitors I will be comparing the Wave to are Campfire Vega 2020 (900 USD), NX Ears Baso (550 USD), Audeze Euclid (1300 USD), Rhapsodio Zombie (2000 USD), iBasso IT07 (900 USD).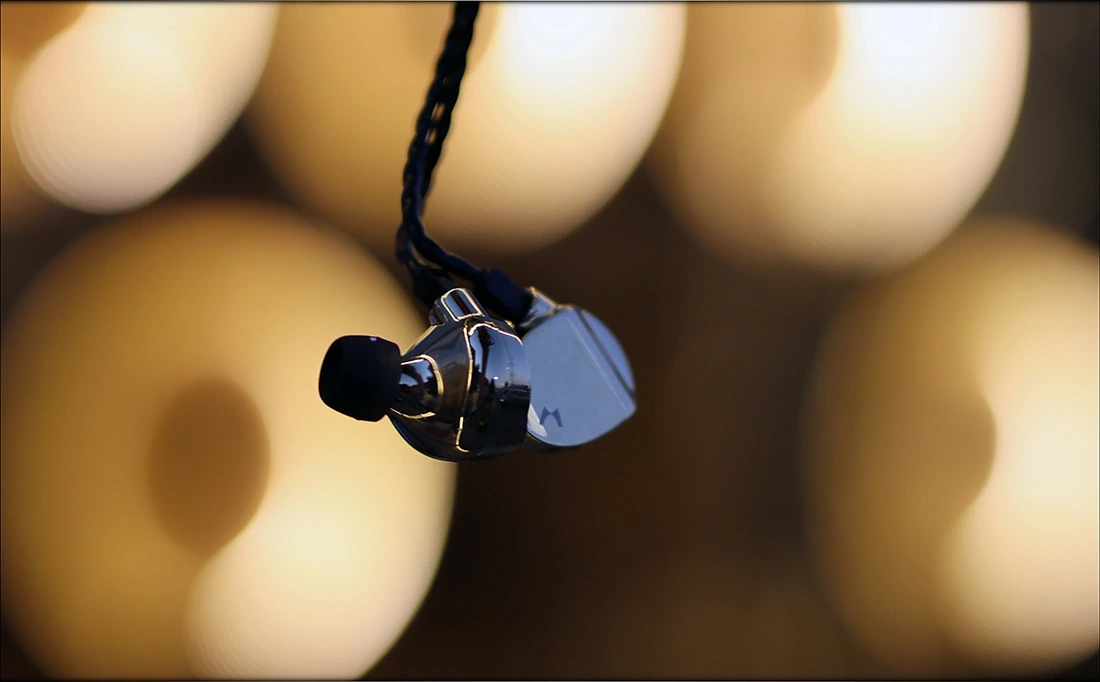 They outdo the Xelento at their own game, and they provide a copious amount of value at 600 USD, so you never have to worry that you're spending too much on a very specific signature. 
Metalure Wave vs NX Ears Baso (600 USD vs 550 USD) – Nx Ears Baso is clearly better if you want to monitor drums, and if you want more precision in the actual drumming range, but if you want a delicious bass and some impact in those sub lows, then Wave delivers more punch, more impact, with more dynamics. Baso also has a tendency to make things musical and detailed, but Wave has more substance in sound, Wave is more satisfying. NX Ears Baso is more natural, has less bass emphasis, and more emphasis on the treble, so it will be better if you're not sure you have the bass disease virus. 
Metalure Wave vs iBasso IT07 (600 USD vs 900 USD) – It07 is similar in the midrange to the Wave, but it has more overall detail and resolution. I still felt like including it in the comparison because Wave has more bass, a more rounded bass, with more reach down low, a more liquid and more fluid bass. I like the bass of the Wave so much that I honestly spend more time listening to it despite the slightly less capable sound when it comes to technicalities. The best part is that IT07 is also musical, but somehow I like to go for the more meaty low end of the Wave often, and I want to remind y'all that I am not a basshead by definition. 
Metalure Wave vs Rhapsodio Zombie (600 USD vs 2000 USD) – The Zombie is like the basshead IEM with two dynamic drivers per each ear for them bass, but they don't actually have more bass than the Wave, and the bass of the wave is more fluid, smoother and more impactful too. I feel like the Zombie has better overall refinement and detail, but they sound quite thinner, while Wave is more fatigue-free, with less emphasis on the upper midrange. Zombie is actually quite balanced and easy to enjoy for a generalist IEM with just a touch of extra bass by comparison, where Wave is a true and honest bass cannon with a smooth siggy. 
Metalure Wave vs Audeze Euclid (600 USD vs 1300 USD) – Euclid is pretty much the other thing that Wave isn't. Euclid is clean, crisp, clear, analytical. The difference in detail is vast, with Euclid being much more detailed, but the bass of the Euclid is where it won't be for everyone, as it is quite linear and can be a bit too bright at times. Wave is exactly the other thing, a basshead IEM that can be a bit too smooth and has too little treble at times, but is enjoyable nonetheless. If you're into detail, Euclid is a better buy, but if you're into bounty low ends, then Wave is the best. 
Metalure Wave vs Campfire Vega 2020 (600 USD vs 900 USD) – Vega 2020 seems similar to Wave when reading my own reviews, which either indicates some kind of limitations in my writing abilities, or that they are somewhat similar in reality. The main differences are that Wave is much much darker, with more bottom end, less treble presence, more tilt towards lows. Vega 2020 is more neutral, more natural, more generalist, where Wave is more of a basshead IEM. Vega 2020 would be best for you if you're into a natural IEM built with a thick low end, while Wave is best if you're a ture proper diehard basshead, or if you want to experiment a bit.  
Value and Conclusion
If you feel like the value of Wave downgraded at all after reading the comparisons, it means that you probably weren't looking for their type of sound. And I do agree that they have a unique sound, something that you may not want entirely if you're looking for a typical IEM. Sometimes I just want to go all depresso and listen to some xxxtentation rather than my usual grindcore playlist of Killwhitneydead, but Wave does both in a satisfying way. If only I could find a headphone that has such a sweet midrange, liquid bass and rounded impact, I'd be set for all my walks. 
Before the end of today's review, I am adding the Wave to Audiophile-Heaven's Hall Of Fame, I like them enough, they are a justified purchase, they are fun and if you have a filthy side to you and enjoy some breakdowns like tomorrow never comes fast enough but today doesn't last quite enough either, you'll probably enjoy the Wave more than I enjoy my Mozart Liqueur.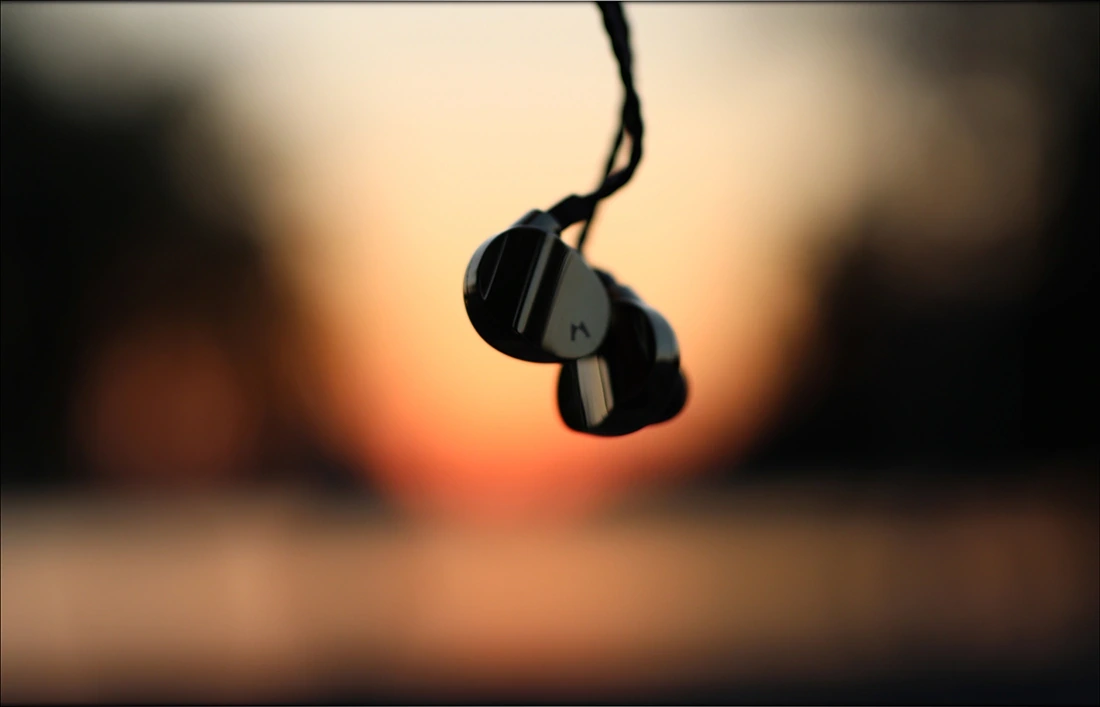 At the end of today's review, this is one IEM that is not perfect, it is a bit large, has a uniquely deep, lush and appeals too much to my dark basshead side. But at the end of the day, despite all of the above, they made the most ear time with me of the IEMS I reviewed over the summer. So if you're looking for something to scratch that bass head itch you've been having all since your childhood, then I fully recommend the Metalure Wave IEMs. 
Product Link
You can grab one from www.amazon.com here: https://amzn.to/3y40dGz
If you're in the UK, you can grab one from www.amazon.co.uk here: https://amzn.to/3mjrLWe
And if you're from Europe, you can grab one from www.amazon.de here: https://amzn.to/3B1tymV
Official Website: https://www.metalure.co/product/wave
---
--- Please remember to stay safe, and always have fun while listening to music!---
 - If you have a dime to spare, please donate, and help us! It would make the day brighter for me and my wife- 
---
Full Playlist used for this review
We listened to more songs than those named in this playlist, but those are excellent for identifying a sonic signature.  I recommend trying most of the songs from this playlist, especially if you're searching for new music! The playlists are different for Spotify, Tidal and Youtube, and based on the songs I enjoy and are available on each!
https://www.youtube.com/playlist?list=PL_cjBXGmwSHSdGcwuc_bKbBDGHL4QvYBu
https://open.spotify.com/playlist/5J3oloz8Riy9LxEGenOjQ0?si=979ba4f082414be7
https://tidal.com/browse/playlist/330fd544-8e5b-4839-bd35-676b2edbb3d5
--- Contact Us ---





---