ddHifi Janus IEMs – Two Faced Soldier 
ddHifi Janus Climbs to the top, it's the IEM that can use both 2-Pin and MMCX connectors, a two faced joker in my review list. The official name can be a handful, as it's also called E2020A. It comes with a really nice default cable, and is priced at 250 USD, but today we're reviewing the BC120B Sky extra special cable too priced at 120 USD. The comparison list for the Janus will include BGVP VG4, FiiO FH5s, MAS Audio X5i, and Kinera Freya.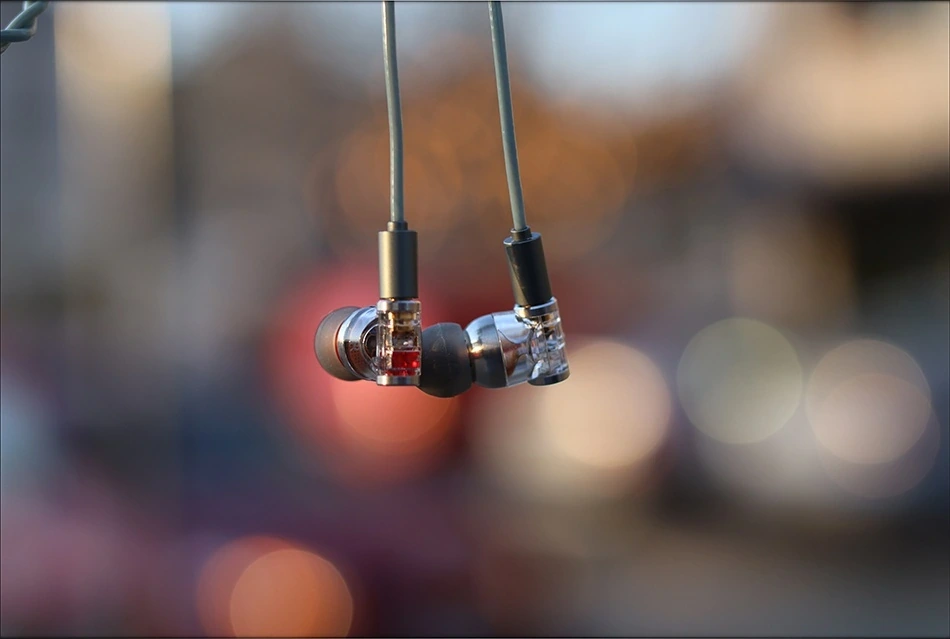 Introduction
ddHifi is pure love, and I always liked their products. They were created as a subsidiary of FiiO, which soon became a company of their own. At a certain point in time, FiiO had a different PR or public relations girl, who did an excellent job for them. After Sunny, the current PR came back, the new girl together with one of FiiO's best people started a company of their own, creating innovative audio products. Without a doubt this ruffled some feathers, as I've been warned to not mention ddHifi as part of FiiO, although I recall them being on good terms. At any rate, you can expect exceptional service from ddHifi, solid products, and a great overall experience. They also tend to deliver a performance that is much much higher than the price point of their products would dictate. 
It should be noted that I have absolutely no affiliation with ddhifi, I am not receiving any incentive for this review or to sweeten things out. I'd like to thank ddhifi for providing the sample for this review. Every opinion expressed is mine and I stand by it. The purpose of this review is to help those interested in ddhifi Janus find their next music companion. 
Product Link
You can grab one from www.amazon.com here: https://amzn.to/3kUGEgD
If you're in the UK, you can grab one from www.amazon.co.uk here: https://amzn.to/2WoIeh4
And if you're from Europe, you can grab one from www.amazon.de here: https://amzn.to/3mfCbEs
Packaging
First things first, let's get the packaging out of the way:
Janus comes in ddHifi's eco friendly package, and it feels a bit like a piece of origami to unbox. 
The same can be said about the cable it comes with, the Sky Cable. You can find a nice carrying box included in the package, and Janus comes with a fairly large collection of silicone tips, as well as some plugs for the connectors you're not using. There's a shirt clip / cable organizer included too with Janus. 
The carrying case of Janus has a soft coating on the inside, like reversed leather, while the exterior is made of leather. For the price, ddHifi offers more than most competitors offer at this price point. 
The Sky cable cames as it is, with the cardboard eco-friendly package. 
Build Quality/Aesthetics/Fit/Comfort
Janus is a unique IEM from top to bottom, and it is probably the only IEM that has two cable inputs, one for MMCX and one for 2-Pin cables. This means that it is compatible with pretty much any aftermarket cable, except for those with recessed 2 Pin connectors, which are rare. The IEMs are shaped like little spheres with connectors on both the top and bottom, and normal sized bores. 
The IEMs are transparent, and it is possible to see the thin gold litz connecting the connectors and the IEM drivers. There is a single Dynamic Driver powering Janus, and they are rather hard to drive, especially if you plan on getting them loud and running, reaching 120 / 150 on Astell & Kern SE180 on Single Ended. For the specifications I could find, 32 OHMs and 97 dB of SPL, Janus is a really hard to drive IEM. It is also useful for a reviewer if you want to compare many aftermarket cables, but I would suggest against inserting both cables in the IEM and both cables in DAPs at the same time, if you don't want to test if your ears are fireproof. 
I would consider the default cable strange, it is thick, has a bluish color, and is ended in a balanced 2.5mm connector. It is also straight, and makes it hard to get Janus over-the-ear, so I have been using the upgraded Sky "air" cable for most of today's review, which has an over-the-ear flexible silicone supported hook, as well as a single ended 3.5mm connector. 
The Sky cable, also named BC120B is quite flexible, has a much nicer aspect, and has zero microphonics. 
Janus offers low overall passive noise isolation, and I replaced the default tips with Spinfit tips, allowing me for much better overall comfort, as the default tips are a bit large and hard for my ears. Janus also leaks a bit, so you're not going to bring the volume too high in a library with it.
Even if I sound a bit reluctant, I am actually getting excellent comfort while wearing the Janus, with Spinfit tips, and the upgraded Air Sky cable. They also needed some burn in to reach their optimal sound, around one week of play, and tons of power, in the same fashion as Final Audio E5000 which needs full sized desktop amplifiers to drive it. 
Janus has a ton of ventilation for the dynamic driver, so it sounds really open, and there's absolutely no driver flex. In fact, it has a unique way of venting the driver at the front and back. 
Sound Quality
I have been testing Janus with portable DAPs like Astell & Kern SE180, iBasso DX300, and Lotoo Paw 6000. I also ditched the default forest cable for this review, as I found my comfort wearing the Janus over-the-ear rather than straight-down. With any of the DAPs above, the sound is really full, having an excellent reach in the lows and sub-lows, has a forward vocal presentation, but a wide soundstage, a smooth texture all-around, and a forgiving, smooth and friendly-sounding treble. It has the most spacious, airy and open sound of any bass-heavy IEM with a forward voicing I heard to date. If it sounds a bit contradictory, I will try my best to describe the sound, but if you ever heard a wide bass, then Janus hass it. 
The bass is deep and full, with a ton of low-end reach, and despite the venting, Janus manages to rumble my brains in my head, giving me a thirst for more. That should be taken quite literally, as Janus is quite bass-heavy, and it is also smooth in the midrange and treble, so I can pump the volume so much that my jaw starts to vibrate. Talking about vibrations, the bass is also fairly smooth in presentation, and this grain free nature means that you're best using a source with a slightly more textured bass, and something that's generally aggressive. The bass does not color the midrange at all, and although the bass is quite voluptuous, the midrange is only warm, but not dark or thick. 
Speaking of the midrange, the part about Janus's sound that surprised me the most is the way it can resolve so much detail and have such an incredible resolution, without overdoing things and without becoming grainy. In fact, Janus is a superb performer when it comes to being detailed, clean, but also really forgiving. There is no grain with Janus, and every bit of detail is resolved in a smooth and anti-fatigue fashion. It is so smooth at times, that I would recommend a more aggressive source to accompany it. The only thing holding me back from doing this is that Janus paints voices a bit more forward, and although it has a really wide and deep soundstage, voices are so close to the listener, that using a more aggressive source would probably kill the fun. 
Janus also does the dynamics really well, with a punchy presentation, especially in the midrange, and with the most impressive aspect being the instrument separation and layering. To say it is great would be an understatement, Janus is simple genius when it comes to layering and separating, especially multiple layers of guitars in rock and metal songs, like those of Utsu-P. 
Ddhifi also added an interesting way to portray the treble, it is really well resolved, detailed and extended, but also fatigue and grain free. The treble extension goes as high as 16 kHz, and it doesn't really roll off much, you're able to hear cymbals and sparkly effects in music that smoother IEMS usually miss, so Janus is intended to sound both smooth in textures, but also airy and sparkly. 
Comparisons 
We're looking at a longer list of comparisons, including FH5s, MAS X5i, Kinera Freya, and BGVP VG4. This means fierce competition for Janus, but hopefully and with the help of its smoother, forgiving sound, it should be able to hold its ground. We'll see…
ddHifi Janus vs MAS X5i (250 USD vs 300 USD) – X5i is a more classic basshead IEM, and although it is physically larger and slightly heavier, the actual comfort is comparable if Janus has the default cable. With the Sky Air cable, Janus has better comfort, and less cable microphonics. The overall sonic presentation is thicker, deeper and bassier with more bass and impact on X5i. Janus sounds more open, with a smoother overall presentation, and a more forgiving sound. X5i's bass hits harder and its general sound is harder than Janus, but Janus has more instrument separation and layering. 
ddHifi Janus vs Kinera Freya (250 USD vs 250 USD) – Freya's an IEM made for fashion, but it still manages to have a pretty detailed and fun sound. This being said, Freya sounds more thick, warmer and more intimate than Janus. Janus sounds more open, with a wider stage, more aggressive voicing, more treble extension, more detail and better overall layering. Both of them have a fairly smooth texture. 
ddHifi Janus vs FiiO FH5S (250 USD vs 280 USD) – This one is interesting because FH5S is really popular, so the best thing to remember about this comparison is that wearing both over-the-ear, with the same tips, Janus is actually more comfortable than FH5s. The overall sonic presentation can vary more on FH5S since it has switches on the back to configure the sound. The overall sonic presentation with FH5S at V-Shaped level means that FH5S has a thicker, heavier midrange with more general thickness and less treble extension, but still managed to have more energy in the upper midrange (where metallic sounds tend to happen). Janus has a more natural sound, but has a lighter sound, with more emphasis on the air and upper treble, plus lower bass. Janus has less thickness in the midrange, but the mids are sweeter. Janus has better layering and instrument separation. Makes me feel a bit silly for liking FH5s so much when I reviewed it. 
ddHifi Janus vs BGVP VG4 (250 USD vs 230 USD) – I wanted to introduce a comparison with a really flat and reference IEM, like VG4 which is perfectly neutral, and has that crisp reference sound with a lot of detail. Janus sounds more colored for sure, with more emphasis on the sub-bass and bass, more emphasis on treble, more treble extension, and a more fatiguing sound. Janus also has a more open, wider stage, and a more forward voicing. By comparison, VG4 is really well balanced, flat and uncolored, reference. Detail level is similar between them. 
Value and Conclusion
Janus is a great value for sure, and ddHifi actually managed to design a new dynamic driver, and implement it originally, with both forward and backward ventilation, with a system that offers both 2-Pin and MMCX connectors for the cable. We're looking at groundbreaking tech here, or at least technology that should've been explored a bit more by most companies, and ddHifi being the first offering us what we asked for means we should vote with our wallet if we like the initiative or not. 
The package is eco-friendly, and with the state today's world is at , this is nice to see. We get one of the coolest carrying cases with a leather-like texture on the inside and outside too. We also get two selections of tips, but I would recommend getting spinfit tips for the best overall comfort. 
The sonics of Janus are also surprisingly good, and since I did hear a pre-production sample way before hearing the actual production version, I can happily say that Janus is pretty much an evolution based on the feedback ddHifi received from reviewers all over the world, when they first made the pre production samples for Janus. They listened and their beta stage evolved in what we can call today the most open sounding IEM with a forgiving sound and good bass. 
At the end of today's review, if you're looking for a novelty IEM with a really good instrument separation, great overall detail resolving ability, dynamics, a forgiving texture presentation, and an excellent bass reach depth, I totally recommend ddHifi Janus E2020A as the IEM of choice. Just make sure to get one while they last, I heard they have been a limited run production and supply is limited. 
Product Link
You can grab one from www.amazon.com here: https://amzn.to/3kUGEgD
If you're in the UK, you can grab one from www.amazon.co.uk here: https://amzn.to/2WoIeh4
And if you're from Europe, you can grab one from www.amazon.de here: https://amzn.to/3mfCbEs
---
--- Please remember to stay safe, and always have fun while listening to music!---
 - If you have a dime to spare, please donate, and help us! It would make the day brighter for me and my wife- 
---
Full Playlist used for this review
We listened to more songs than those named in this playlist, but those are excellent for identifying a sonic signature.  I recommend trying most of the songs from this playlist, especially if you're searching for new music! The playlists are different for Spotify, Tidal and Youtube, and based on the songs I enjoy and are available on each!
https://www.youtube.com/playlist?list=PL_cjBXGmwSHSdGcwuc_bKbBDGHL4QvYBu
https://open.spotify.com/playlist/5J3oloz8Riy9LxEGenOjQ0?si=979ba4f082414be7
https://tidal.com/browse/playlist/330fd544-8e5b-4839-bd35-676b2edbb3d5
--- Contact Us ---





---