1More ANC TWS IEMs (EHD9001TA) –  Background Off, Music On
ANC and TWS are two technologies we always wanted together at the 200 USD Price Point, and are becoming possible with the advantages in technology we've been seeing lately, so today's review will focus on how good 1More's latest TWS IEM is, and how it compares to other high-end TWS IEMs, like Fostex TM-2 (300 USD), Hiby WH3 (170 USD), Master & Dynamic MW07Plus (300 USD).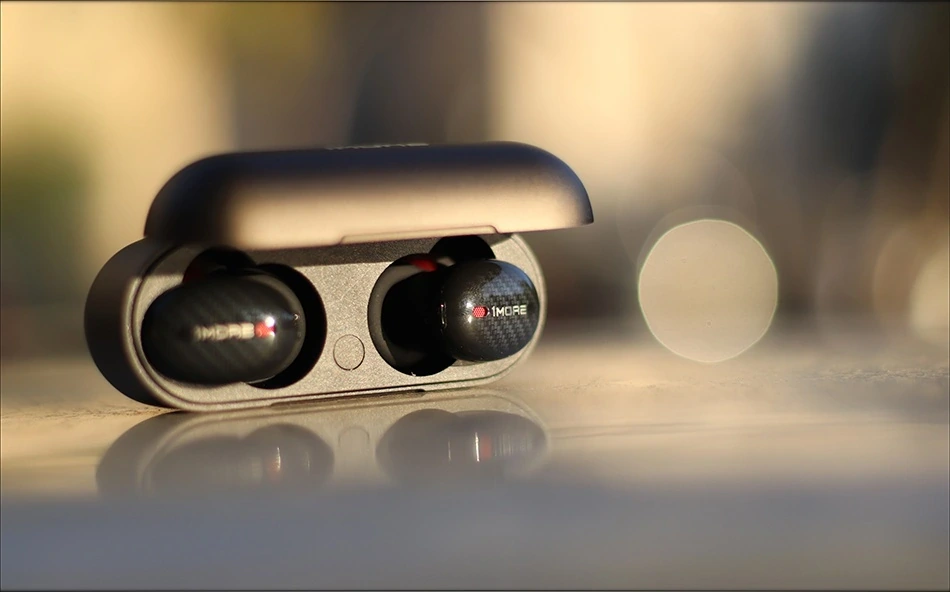 Introduction
1More is that company everyone loves and appreciates because they can offer a nice package, so you can gift, and feel awesome when receiving the product. They also have a great, commercial, and fun sound quality, and they're usually found easily on amazon, as well as other shops, so you never have to fight through no-warranty shops and long shipping times to enjoy their products. 1More offers awesome warranty conditions for their products, and they've been known to make reliable products, many of which I reviewed on Audiophile-Heaven. The company has been created by three Foxconn executives who received investments from Xiaomi and eventually went on to create 1more. They quickly expanded from China to USA, and now hare designed products that won both an IF design award, as well as a CES2020 Innovation award. 
It should be noted that I have absolutely no affiliation with 1More, I am not receiving any incentive for this review or to sweeten things out. I'd like to thank 1More for providing the sample for this review. Every opinion expressed is mine and I stand by it. The purpose of this review is to help those interested in 1More EHD9001TA ANC TWS IEMs find their next music companion. 
Product Link
You can grab one from www.amazon.com here: https://amzn.to/3bG0ztZ
If you're in the UK, you can grab one from www.amazon.co.uk here: https://amzn.to/3mLeLID
And if you're from Europe, you can grab one from www.amazon.de here: https://amzn.to/3CMavyg
Packaging
First things first, let's get the packaging out of the way: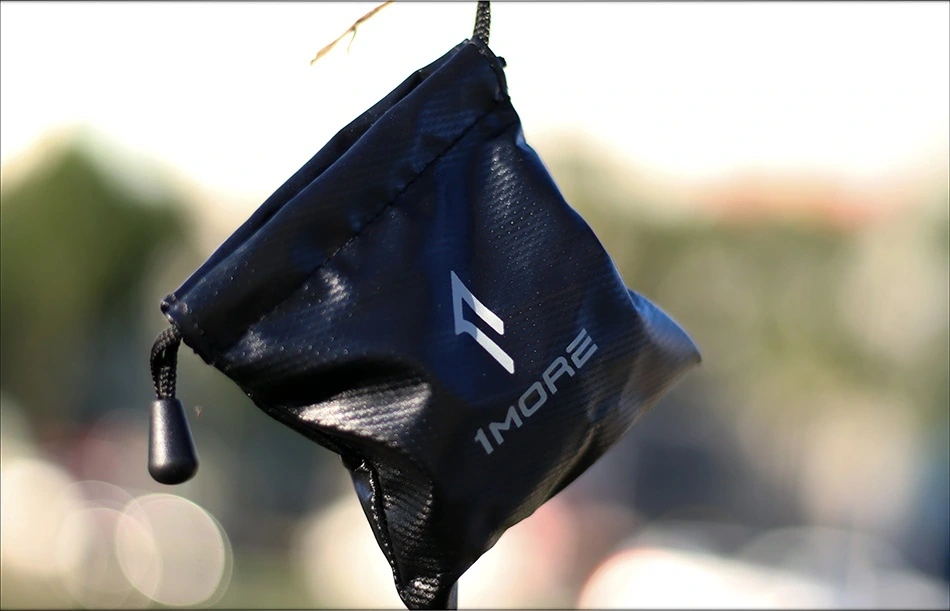 1More always had and will have interesting packages, so the TWS ANC makes no exception here.
They send those in a really intricate package, with a Carrying pouch, a USB cable, two types of tips, and three sizes of ear hooks to perfect their comfort. 
Build Quality/Aesthetics/Fit/Comfort
I love it when writing a review doesn't make me uncomfortable in any way. For example, 1More ANC TWS includes Bluetooth 5.0, and has support for aptX and AAC, so I don't have to talk about the missing aptX. They also have a dual driver design, sporting a Dynamic Driver and a BA driver. The call quality is amazing, as they have ENC microphones with great quality, plus a Hi-Res DSP processor. 
The fun only starts there, as 1More ANC has a tubular shaped carrying case made of plastic, but made really well and resistant to scratches. They are good looking and photogenic, with those carbon fiber like faceplates, and the colorful logos on the outside. The IEMs themselves are slightly heavy, they are on the larger side, but always pretty comfortable and I'm pretty certain they will fit well with most ears, except for those with really small hearing holes. 
You can leave the IEMs inside the case for 15 minutes and they will fast charge, to be usable for 2 hours. While thinking about the future is fun, I dislike the auto pause and play function, and I dislike the touch interface, as it can be hit and miss. With 1More ANC, it is ok most of the time and I very rarely mistouch the control. The case is QI Wireless charging compatible, so you don't have to worry about charging it, but it sports a Type-C connector too. 
The ANC function is the highlight, and it works fairly well, with multiple levels, including a QuiteMax technology, that basically streamlines all of the different QC tech inside 1More TWS ANC to work together to deliver the perfect sonic presentation to you. They have one microphone inside your ear, one outside, and they do a High Resolution DSP to blend in the ANC with your music, resulting in what is one of the most natural ANC implementations I've heard to date. You can switch between a 35 Db and 20 dB of active noise isolation, but also a passthrough mode that blends all the outside noise with your music, and an ANC Off mode, if you don't like the presentation.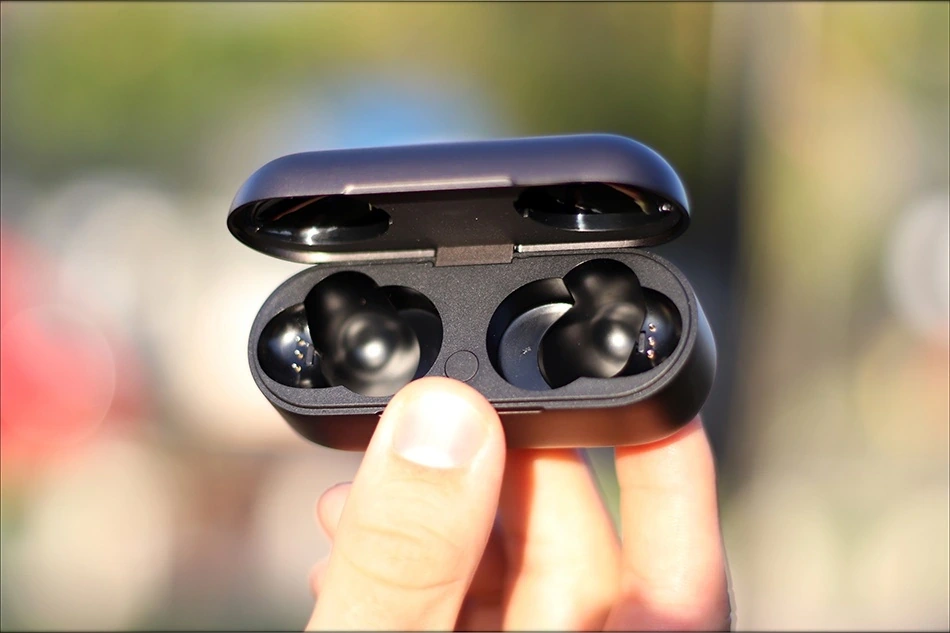 In practice, the bluetooth works well, has good range and support. You should be okay as long as you don't place the source phone in a back pocket, a situation in which the signal can have interruptions. I managed to measure about 15 hours of battery life in total with the ANC turned off, and about 3 hours with ANC turned on. The ANC mode eats up a lot of battery, but as you can charge them inside the case, and quickly, you're unlikely to have a TWS IEM inside your ears for 3 hours straight, with ANC turned on, and to not be able to leave them to top up for 10 minutes inside the case during a short break. 
Sound Quality
The Signature of the 1More ANC TWS can be described as thick, full, bold and authoritative. The overall sound is really fun and engaging, with a good amount of impact. The overall tuning can also be described as V-Shaped, and has a slightly splashy character, which means that the sound is never harsh or fatiguing, despite the stronger treble. 
The bass quantity is high, the bass extension goes low, so the bassheads hearts go pow! This works great for Rap, Pop, EDM and most commercial music, in songs like Eminem – We Made You, the bass being really easy to follow, as well as all the percussion in the background, giving the IEM a really rhythmic sensation. 
With a strong and bold bottom end, a good amount of thickness is added to the midrange as well, as the mids take a step back and are presented recessed compared to the bass and the treble. Voices are always sweet and musical on the ANC TWS, and there's a good sense of width as well. 
Both the upper midrange, and the lower treble are elevated, and this helps with the sense of clarity and detail. The whole signature is thus really energetic, engaging and sparkly, with a good amount of air and width to the sound. The top end of the treble range is presented a bit smoother, so you never feel like they're too strong or too hot in the treble. 
Comparisons 
1More ANC TWS (EHD9001TA) vs Fostex TM-2 (200 USD vs 300 USD) – You have two parts in TM-2 and can use it as both a TWS IEM, and connect the IEM shells to cables, or use the TWS adapters with a different TWS IEM. The battery life comes into play here, because TM-2 has no battery inside the case, but has a higher battery life in the TWS adapters. No ANC is present though on TM-2, and their sound is different, with more neutrality, more detail, more clarity, and a cleaner overall presentation. Reasons to get 1More ANC TWS instead include the bass quantity, bass depth, more treble sparkle, and a more authoritative, deeper, and more lively, engaging presentation. 
1More ANC TWS (EHD9001TA) vs Hiby WH3 (200 USD vs 170 USD) – You can't say you haven't heard about WH3 if you've been reading Audiophile-Heaven on a daily basis, but in case you missed the review, this one is a fairly clean sounding TWS IEM that I liked a lot, and comparing the two, I prefer the fit and comfort of 1More ANC TWS, but it tends to register more mistouches and that can get bothering. The overall connection stability is similar between the two, but the sound is different, with WH3 being more neutral, brighter and having a more forward midrange, with a dryer presentation. 1More ANC TWS sounds deeper, warmer, more explosive, more authoritative, with more upper midrange and lower treble presence and more sparkle. The stage is similar between the two 
1More ANC TWS (EHD9001TA) vs Master & Dynamic MW07Plus (200 USD vs 300 USD) – MW07Plus surely looks a bit better and fits a bit better in my ears, with a smaller body, and a more ergonomic design, but in terms of ANC, ANC TWS surely wins. The overall signature is similar between the two, with MW07Plus have more refinement and more overall detail, while ANC TWS has more midrange presence and more upper treble extension, giving music more air to breathe and a wider soundstage. 
Value and Conclusion
At the end of the day, you should know that this one has been on sale for a short while, and should be still on sale when you get to read my review, so you can find the 1More ANC TWS for about 130 USD. This makes them one of the best values for an ANC TWS IEM, especially with the sonics they provide, and with the seamless implementation of the ANC, in such a way that it really works. I've seen ANC and its implementations from the Day 1 it arrived to us, and now it seems like it is almost ready to meet the market and music lovers from all over the world. 
The thing is clear, if you need the best sounding TWS IEMs with the most complex and effective ANC, 1More ANC TWS is the way to go, and there are very few TWS IEMs that ever go so far for sonic quality and a well implemented ANC, so they are still really liked by everyone, and recommended by me, if you're looking for a high-end TWS IEM with ANC. 
Product Link
You can grab one from www.amazon.com here: https://amzn.to/3bG0ztZ
If you're in the UK, you can grab one from www.amazon.co.uk here: https://amzn.to/3mLeLID
And if you're from Europe, you can grab one from www.amazon.de here: https://amzn.to/3CMavyg
---
---
--- Please remember to stay safe, and always have fun while listening to music!---
 - If you have a dime to spare, and donate, to help us with electricity and work expenses, it would make my day much brighter, as it would help me improve things around the website and increase the frequency of my posts - 
---
Full Playlist used for this review
We listened to more songs than those named in this playlist, but those are excellent for identifying a sonic signature.  PRaT, Texturization, Detail, Resolution, Dynamics, Impact, and overall tonality are all revealed by those songs. We recommend trying most of the songs from this playlist, especially if you're searching for new music!
https://www.youtube.com/playlist?list=PL_cjBXGmwSHSdGcwuc_bKbBDGHL4QvYBu
--- Contact Us ---






---
---