IKKO Meteor OH1 IEMs – Interstellar Traveler
Meteor is the second IEM I am reviewing from IKKO, after their Obsidian, and this one has a great price tag too, just 140 USD. This means that they will be compared to IKKO Obsidian OH10, but also with NF Audio NM2+, and TRI Starsea.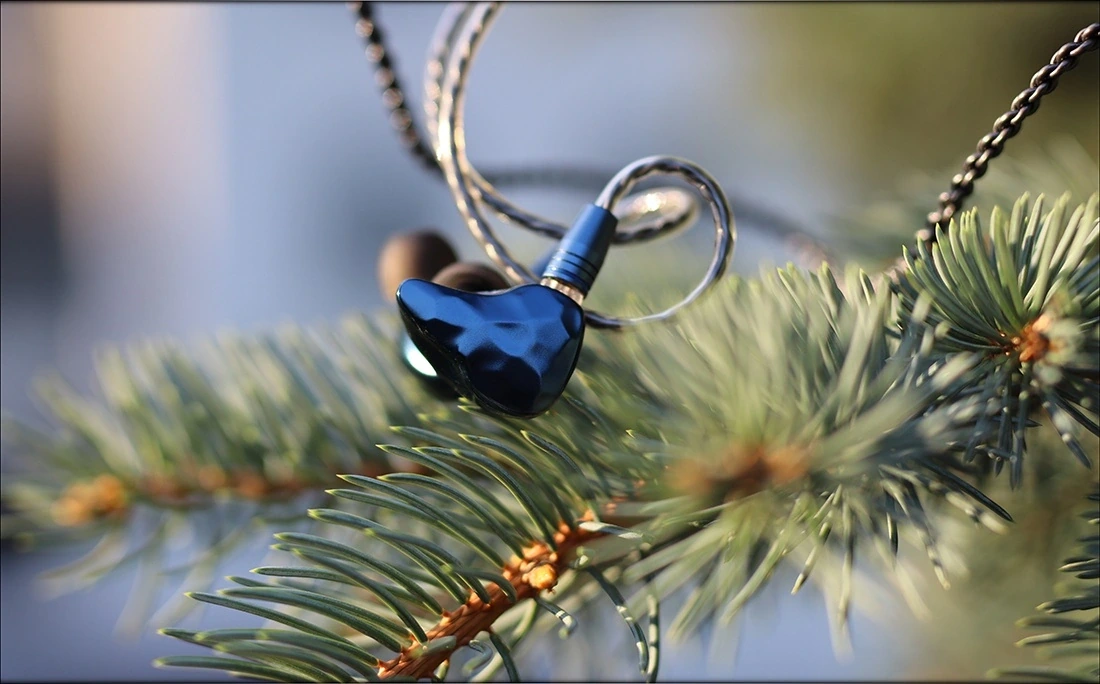 Introduction
IKKO has quite a few products, and for some of them I actually did make video reviews, but did not complete full written reviews, like their IKKO Zerda DAC/AMP, so it is time to cover all their products in writing, and leave the videos for the more interesting ones, where I can make better videos. The company has really open and talkative public relations, so they will totally take care of you, and provide really good after sales service. 
It should be noted that I have absolutely no affiliation with IKKO, I am not receiving any incentive for this review or to sweeten things out. I'd like to thank IKKO for providing the sample for this review. Every opinion expressed is mine and I stand by it. The purpose of this review is to help those interested in IKKO OH1 Meteor find their next music companion. 
Product Link
You can grab one from www.amazon.com here: https://amzn.to/3kMVpSl
If you're in the UK, you can grab one from www.amazon.co.uk here: https://amzn.to/2XUCDzq
And if you're from Europe, you can grab one from www.amazon.de here: https://amzn.to/3oaiAZ3
Packaging
First things first, let's get the packaging out of the way: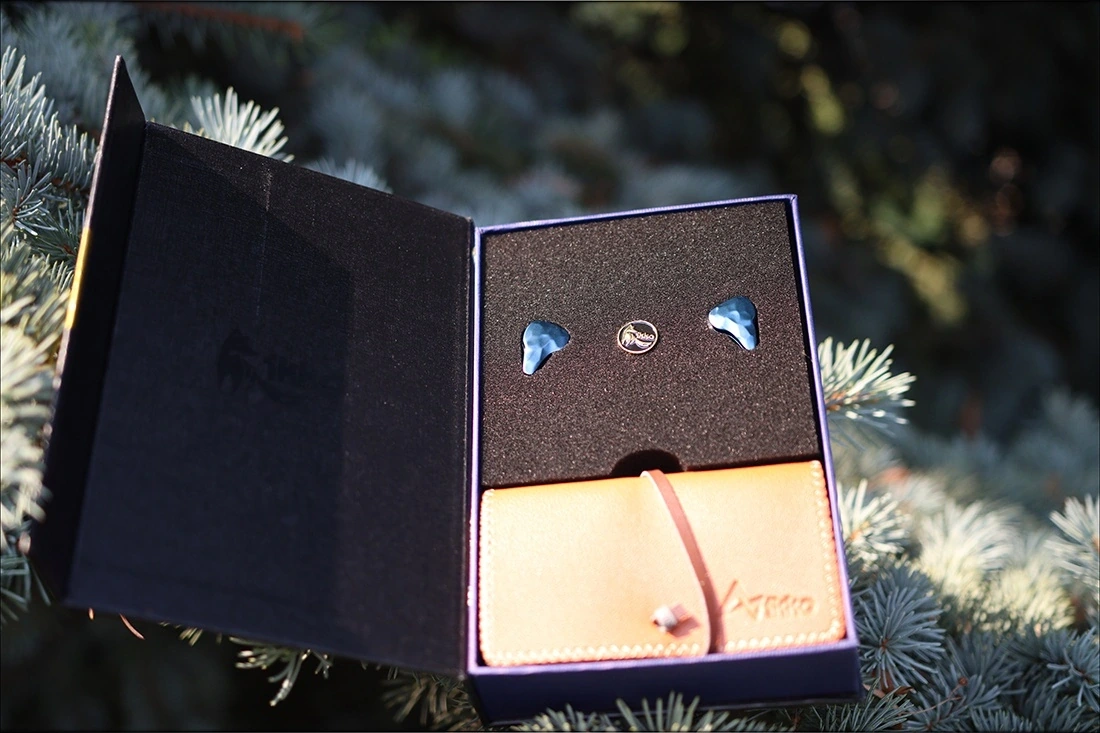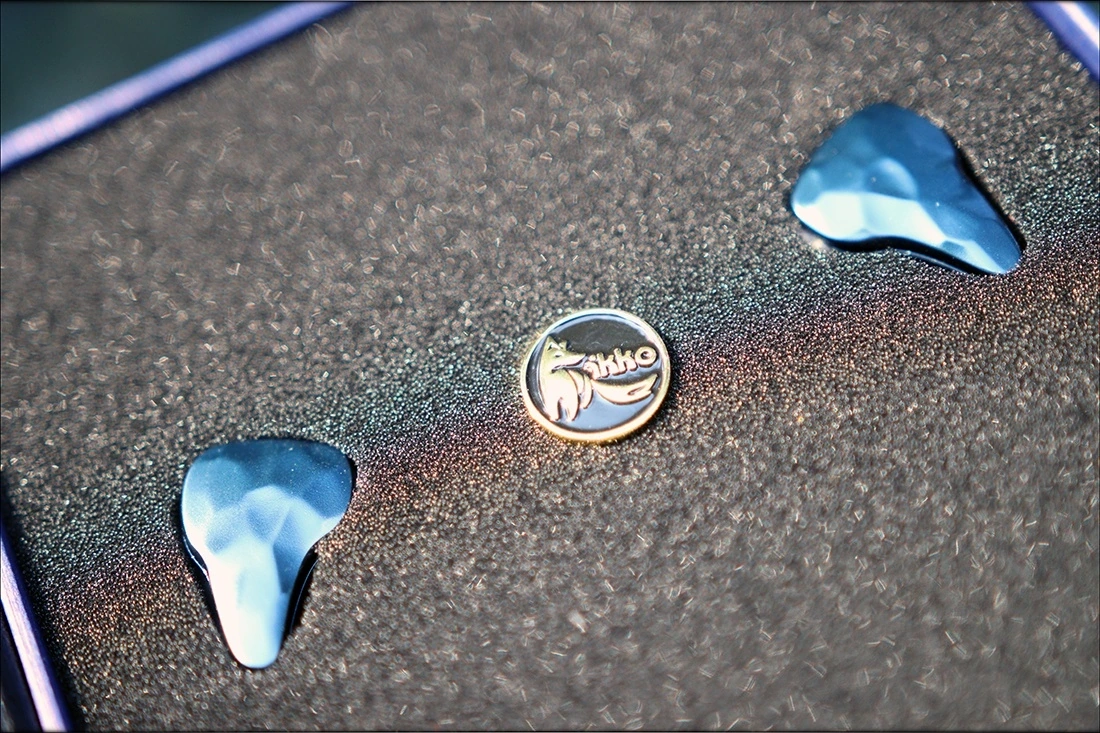 When looking at the package, it is pretty much the same as the one for OH10 Obsidian, and the Meteor comes with a leather carrying case, and a good selection of tips.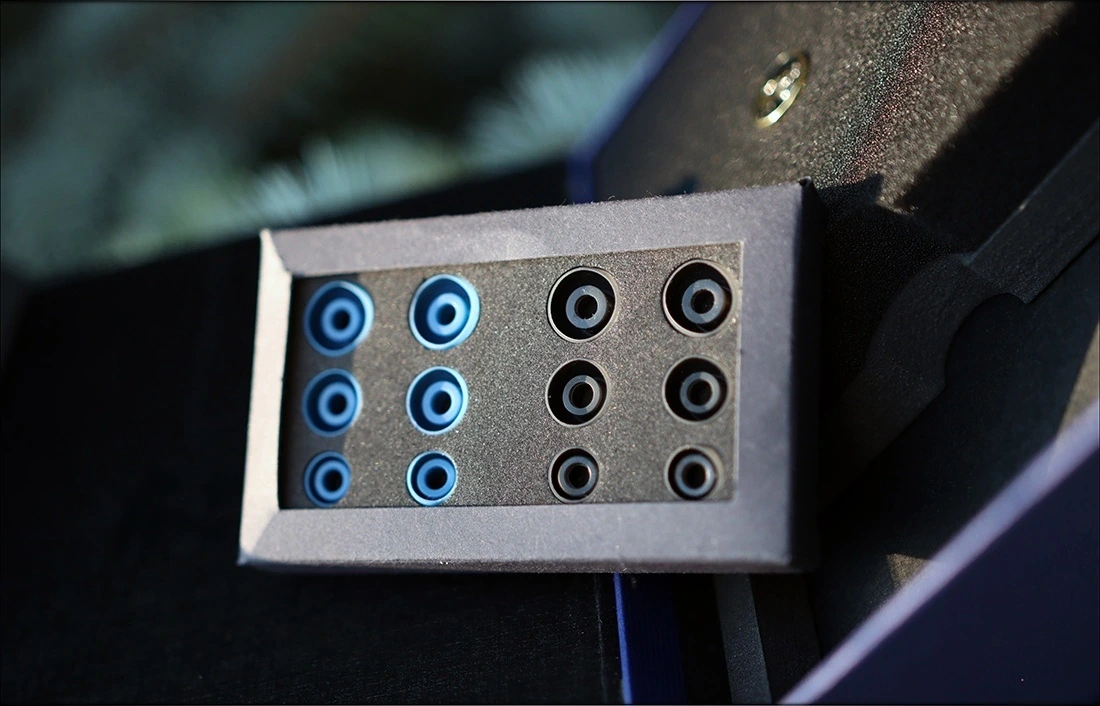 The cable is detachable and based on the 2-Pin connector, with a 3.5mm single ended connector.
All in all, for the price they are presented nicely, and come with a good set of extras. 
Build Quality/Aesthetics/Fit/Comfort
Physically, the IEMs are made of metal, and a bit on the large side, but knowing their Obsidian, I knew from the start that Meteor has a similarly good fit and ergonomics, plus they are really beautiful, in that black color and with the angular geometric faceplates. The 2-Pin connectors have to be the best made connectors at this price range, I hurt my fingers removing and putting the cables back in. 
I had to do that because somehow I managed to tangle the cable, despite it not being tangle-prone. I recommend using the cable separator embedded in the cable to avoid this. There's no driver flex, the cable has no microphonics, and it is quite flexible. I also feel the Meteor really comfortable in my ears, good enough even for running. With quiet music playing, I can't hear myself typing this review, and they provide between 20 and 25 dB of passive noise isolation, leaking a bit, only if you listen really loud, as the Meteor has ventilation ports for the dynamic driver. 
The drive factor is fair, they are somewhat hard to drive, given the 16 OHM impedance, which is low, but the low SPL, which is 106 OHM. They have good headroom, and taken really loud they do not distort, which is nice, and the 1BA + 1DD driver matches well in speed and overall characteristics. 
Sound Quality
We're looking at a forward, smooth, full and lush signature, with excellent bass presence, great dynamics, good midrange forwardness and forward voices, and a smoother, leaner treble with no fatigue and a relaxed presentation. Kinda like a FiiO FH5S but done without the upper midrange spike that gives them the fatigue factor for some listeners. All IKKo IEMS seem to have a performance much better than the price suggests, and they also seem to have a great soundstage, so this one is fun to review for sure.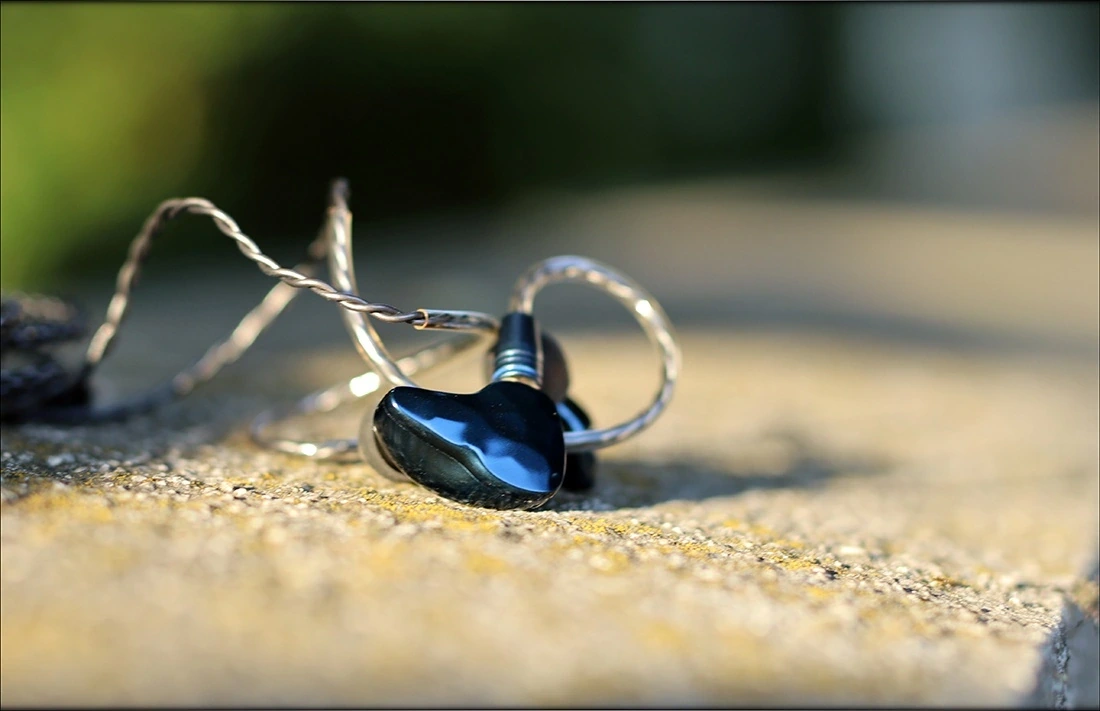 The bass is deep, full, and large. There's more bass than most people ask for, and it becomes harder the louder you listen, and smoother, more relaxed and slower the quieter you listen. In general, the bass is really capable and makes EDM, Dubstep, Pop and electronic music really fun. It is also quick enough for rock and metal, but not for technical genres, where it can be a bit slow. The bass has a smooth and fluid presentation without too much extra textures, and there is a good amount of force and impact with all music styles, making metal and rock fairly live compared to most other presentations. 
We're also looking at a really lively and natural midrange, that takes some volume and thickness from the bass. The frequency change between the Dynamic Driver and the BA driver is really obvious, and there's a certain lush presentation to the lower mids, but that changes to a more textured, quicker and more detailed presentation in the upper midrange and treble. The upper midrange is natural in amount, and to those looking for a V-Shaped presentation, Meteor may feel a bit underwhelming, as it doesn't have the sparkle most V-Shaped IEMs have, and it is different from the Obsidian which had it for sure, and was borderline bright in the midrange tuning. The midrange is presented wide, with a good soundstage, and a good instrument separation too. 
The treble is really smooth, rolled off and muted above 9kHz. What I'm most shocked about is that the treble is muted and rolled off, almost like someone cancelled all cymbals, but that happens in a really non-intrusive way, you don't hear any roll off in the midrange, guitars, voices or any veil, just the cymbals being much quieter than the rest of the sound. This works alright for EDM, Pop, Dubstep, and music where you don't have much information there anyway. Also works well for metal, and rock because the midrange has excellent detail, but if you're someone looking for a neutral or a bright tuning, I would recommend the Obsidian instead, that one really loves its treble. 
Comparisons 
Given the price range, I selected the three most recent other IEMs that the Meteor should catch up to, which are IKKO's own Obsidian, NF Audio NM2+, and TRI Starsea, all within the same price range as the Meteor. I would say that I'm shocked to hear Meteor performing so well, but then again, the Chifi market got smart and they can produce some nice sounding lush, deep and full sounding IEMs with tons of details nowadays. 
IKKO OH1 Meteor vs TRI Starsea (140 USD vs 130 USD) – Starsea has a tighter fit and a larger body, but both IEMs are fairly comfortable in the end. I prefer the cable of the starsea, and you can customise its sound. This being said, the overall comfort is a bit better on the Meteor (overall ergonomics). Sonically, Starsea has more raw detail, and a much more peppy / sparkly treble, with more focus on the treble, thus more comparable to IKKO Obsidian, where Meteor sounds much more calm, more relaxing, deeper, more punchy in the lows, with more weight to each musical note, better bass, deeper bass, and a more natural midrange. 
IKKO OH1 Meteor vs IKKO Obsidian OH10 (140 USD vs 130 USD) – those two IEMs were not made to compare well or to be similar in any way, despite being made by the same company, and I feel that the marketing department should have made it clear that they have a really different sonic presentation, it would've helped a lot of people chose the right one from the two. The comfort, build, package, all are the same, exactly. The overall sound is much more peppy, bright, neutral, detailed, more focused and more analytical on the Obsidian. It sounds far more deep, more lush, darker, also smoother and more relaxing on the Meteor, and OH1 is the dark one, OH10 adds the treble and subtracts some highs to give the sound an analytic approach. 
IKKO OH1 Meteor vs NF Audio NM2+ (140 USD vs 130 USD) – NF Audio has been smarter with the package, and although their carry case is cheaper, I prefer it a bit for the usefulness factor. I also like NF Audio's smaller shape a bit more, but the ear guides are a bit small for my ears. IKKO Meteor is larger physically, with a more tangle-prone cable. In sonics, the two are really similar, and they go for pretty much the same tuning. I wouldn't say that either has more detail, or more resolution, but Meteor makes it easier to recognize certain details, especially because when the BA driver kicks in, it adds a much faster presentation and far more texture, which can be interpreted as detail, and it does this without making the sound harsh or metallic. Soundstage is wide on both, really, if you're looking at either, go with the one that seems to have a better design for you, the sound is far too similar to say I would recommend either above the other, both are great and offer excellent performance. 
Value and Conclusion
Priced at 140 USD, Meteor is a killed deal, just like most Chifi in this price range seems to be nowadays, and especially like Obsidian which was a really nice value too. The package, sonic performance and comfort all give it reason to be your next purchase. 
The package in particular is nice because I like the way the case works in reality, even though I never found it that usable while looking at it. I also love the comfort of the IKKO Meteor. What I'm most shocked about is by far the sonic performance, it has details that 1000 USD Headphones miss to present, but it also kills the treble before it can get annoying, so I can listen to my most fatigue and aggressive music. It can get a bit bland and boring after a while, but it is generally fun and especially if I'm listening to my dubstep, workout, EDM, Electronic and Pop playlist, I love its sonics.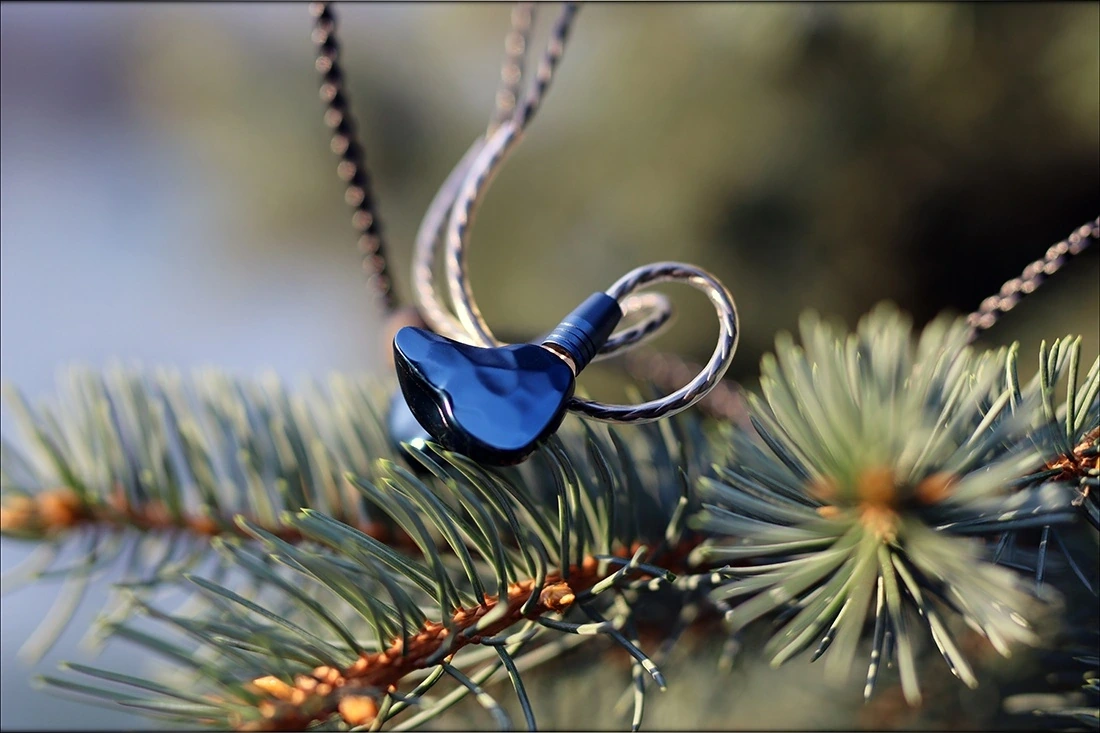 At the end of the day, if you're looking for a full, dark, lush and deep sounding IEM, with a wide soundstage, and fatigue-free presentation, which is a killer deal at 140 USD, then IKKO Meteor should be your next purchase, and it presents music really nicely for the money it costs.
Product Link
You can grab one from www.amazon.com here: https://amzn.to/3kMVpSl
If you're in the UK, you can grab one from www.amazon.co.uk here: https://amzn.to/2XUCDzq
And if you're from Europe, you can grab one from www.amazon.de here: https://amzn.to/3oaiAZ3
---
---
--- Please remember to stay safe, and always have fun while listening to music!---
 - If you have a dime to spare, and donate, to help us with electricity and work expenses, it would make my day much brighter, as it would help me improve things around the website and increase the frequency of my posts - 
---
Full Playlist used for this review
We listened to more songs than those named in this playlist, but those are excellent for identifying a sonic signature.  PRaT, Texturization, Detail, Resolution, Dynamics, Impact, and overall tonality are all revealed by those songs. We recommend trying most of the songs from this playlist, especially if you're searching for new music!
https://www.youtube.com/playlist?list=PL_cjBXGmwSHSdGcwuc_bKbBDGHL4QvYBu
--- Contact Us ---






---
---