TRI Starsea – Sea Of Music
Tri Starsea is the kind of IEM with a simple 2 BA + 1 DD Design, which sounds really nice. They are priced at 130 USD, so they will get compared to BQEYZ Spring 2,  Etymotic ER3SE, and Shuoer Tape PRO.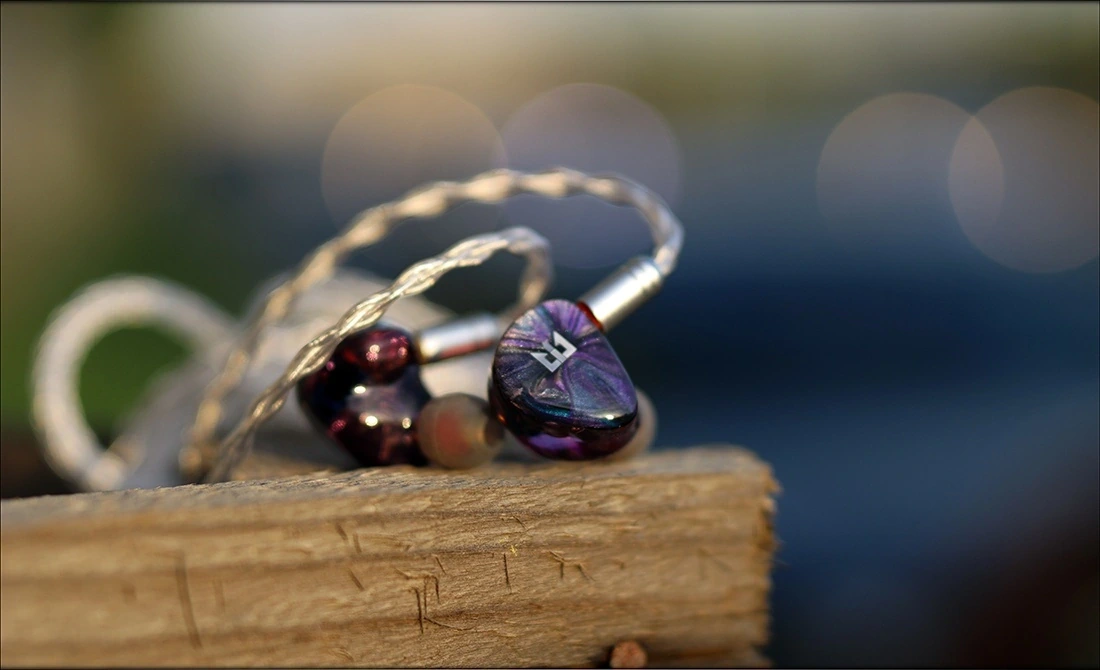 Introduction
TRI is actually commanded and managed by the same people who make and sell BQEYZ, so the same excellent support can be expected from TRI. They are mainly sold on Amazon, Aliexpress and other stores, I recommend Amazon above the others to get the best local support possible. The IEMs have a simple 2 BA + 1 DD design, which for the price is excellent. We want to avoid complex setups at low prices as they usually come with more problems than they come with advantages. TRI Starsea has one huge ace up their sleeve, which is the switch at the back, through which you can configure the sound.  
It should be noted that I have absolutely no affiliation with TRI, I am not receiving any incentive for this review or to sweeten things out. I'd like to thank TRI for providing the sample for this review. Every opinion expressed is mine and I stand by it. The purpose of this review is to help those interested in TRI Starsea find their next music companion. 
Product Link
You can grab one from www.amazon.com here: https://amzn.to/3zO2C9z
If you're in the UK, you can grab one from www.amazon.co.uk here: https://amzn.to/2WCZvTL
And if you're from Europe, you can grab one from www.amazon.de here: https://amzn.to/2WCZvTL
Packaging
First things first, let's get the packaging out of the way: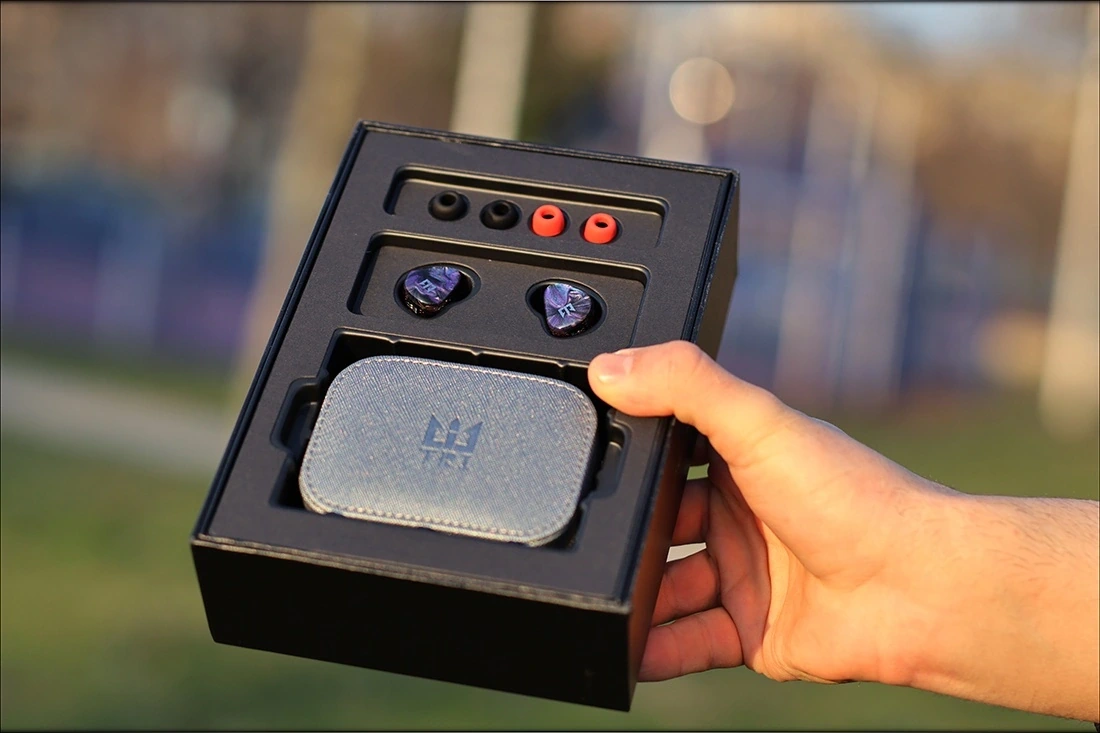 This time around, the package is far better than all of the competition, making TRI Starsea an instant favorite. They come with a really nice carrying case, but also with a huge selection of high quality tips. There is also a nice cleaning cloth included in the package. 
Build Quality/Aesthetics/Fit/Comfort
The switches at the back of the Starsea are very simple, and they toggle between a few dB on Bass and treble or not. The 1 Switch adds Bass while 2 adds treble. The difference is along the lines of 3-5dB, and they can turn the IEMs a bit more dynamic, more punchy and balanced. 
The comfort is excellent, TRI Starsea is really comfortable, has a nice design, nice body shape, ergonomic and smooth. No odd shapes, and the size is perfect for my ears, while the cable is absolutely perfect in flexibility and beautiful. The cable is a bit short for me, and shorter than most cables in this price range. 
The default tips are perfect, but if you want to squeeze a bit more, or change the sound a bit, tip rolling is a nice option, with the large selection of tips included from the factory. TRI Starsea is moderately hard to drive, but nothing spectacular, they will sound really loud from any smartphone, just aren't as sensitive as other Chifi IEMs in this price range. I noticed no hissing or sensitivity to high output impedance, so they can be paired with any DAP, like Hiby R6 which can be a bit hiss-prone. The lower SPL of 106dB is combined with a really low impedance of 9 OHM, so it is interesting to see that TRI Starsea is not that sensitive to hiss in reality. The cable is replaceable and based on the 2-Pin Standard. 
They also isolate really well from the outside noise, with about 20 dB, and up to 25 dB, but I would like to make a point of of the fact that they don't have perfect anti-driver flex tech, and with my ears at least, I get some void when inserting them and have to wait a few seconds for the pressure to equalize between the ear and the exterior. 
Sound Quality
The sound of the TRI Starsea is somewhere between balanced and sweet and tastefully V-Shaped if you engage both switches at the same time. The differences between the switches engaged and not engaged is actually quite small and I wouldn't focus too much on how EQ'able they are using the physical switches, but they can take at least 10 dB of EQ without running out of headroom, which is fairly ideal for an IEM, and perfect for an IEM in this price point. Excellent dynamics, a natural soundstage, fair layering, and excellent tonality / natural voicing means that TRI Starsea is really easy to recommend with any music style, and to basically everyone.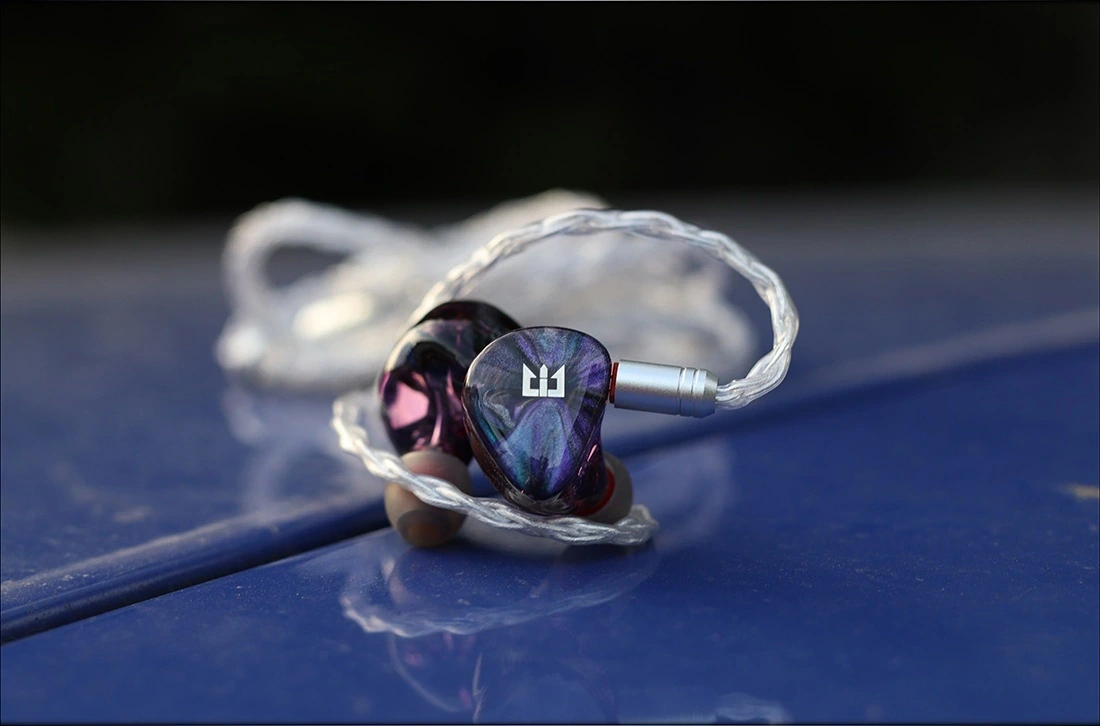 The bass is deep, fun and full, with excellent presentation of the main bass body, but not the deepest sub-bass presentation. This means a natural to slightly fast bass presentation, though, and this is lovely for rock, metal EDM and most contemporary music. Not ideal for old Heavy Metal, but perfect for Punk, Rock, Metal and Industrial, Dubstep and Pop. The bass is rounded and clean, with no boominess and no bloom, no bloat, and perfect balance between speed and body to sound. They are not thick nor overly warm, which means that you don't hear too much, but they aren't thin nor sucked out. 
The midrange is really sweet, musical, and presents guitar solos beautifully, with excellent overall substance, and juicy solos. Voices sound sweet and natural, both for male and female voices, so you can enjoy them regardless whether you're listening to All American Rejects, or Sia. Even Rap and Aggro music like Deathcore sounds natural and enjoyable from the TRI Starsea. To be honest, the entire midrange is a jewel for the Starsea when it comes to both quick and slow music. They can do high volumes better than most Chifi IEMs too, and never seem to run out of headroom. I also love the overall dynamic presentation, which is unusual for IEMs having BA drivers inside. 
The treble is not overly special, being natural and somewhat smooth, without much hard expression and hard tonality. Cymbals are presented as natural and non-intruding, so all music is enjoyable, even that which wasn't recorded in ideal conditions. I also love the overall sense of air and space in the music, and although TRI starsea ain't the largest sounding IEM out there, it has a good amount of space and layering. 
Comparisons 
The main competitors for the TRI Starsea are BQEYZ Spring 2, Shuoer Tape PRO, and Etymtoic ER3sE . There are many many other IEMs you can get at this price point, so I'm trying to compare the TRI starsea with the ones you guys asked me to compare them the most with, and the ones that are most recent in my review list.
TRI Starsea is driveable from basically anything, so there is no need to invest in the source above your typical average smartphone, like Xiaomi Black Shark 4, or a dongle DAC/AMP. All portable DAC/AMps and ultraportable DAPs should be more than enough for TRI Starsea, so your Hiby R3 PRO, Hiby R2, FiiO M6, FiiO M3 PRO, or Shanling M3X are more than enough for the TRI starsea. 
TRI Starsea vs BQEYZ Spring 2 (130 USD vs 170 USD) – Spring 2 is made and supported by the same people as far as I know, which is really cool. The overall sound is a bit more v-Shaped on Spring 2, with more detail, better clarity and resolution. The metallic body of Spring 2 is a bit heavier than that of the Starsea, so the comfort badge goes to the Starsea, but Spring 2 is a bit more capable in technicalities, like dynamics, soundstage size, and overall resolution / resolving abilities. 
TRI Starsea vs Etymotic ER3SE (130 USD vs 150 USD) – ER3SE actually sounds really really good once you get it up and personal, but the comfort badge will surely go to TRI Starsea here. The sound is more precise, more detailed and more revealing on ER3SE, with more focus on micro-details and textures too. Starsea actually sounds a bit more natural, because it has more substance and less detailed, making it more fluid and natural. ER3SE is generally the more capable IEM, but since not everyone will get a good comfort and a good seal with them, TRI Starsea is a far safer choice that I would generally make, especially if at the beginning of my audio journey. 
TRI Starsea vs Shuoer Tape PRO (130 USD vs 130 USD) – Tape Pro is actually a bit larger and fits a bit worse than the Starsea which has a better fit. The sound is more natural, with far better midrange on the Starsea, with more bass depth and impact on the Tape PRO, but the midrange is a bit too colored to consider it natural, where it simply sounds natural to my ears on the Starsea. 
Value and Conclusion
The value of the TRI Starsea is perfect, and they make a really good point when selling the Starsea for 130 USD. It is one of the best packaged, best fitting IEMs I tried to date, and they come with one of the best cables I've seen in the price range. The sound is also easily agreeable for pretty much everyone, they have a great dynamic range, and at the end of the day, it is an excellent IEM. 
I haven't spoken much about this, but the aesthetics are beautiful too with the Starsea and with all the excellent value it has, I decided to add it to Audiophile-Heaven's Hall Of Fame, as it earned the respect needed to be there. 
At the end of today's review, I will make a point of recommending the TRI Starsea to pretty much everyone, regardless of the musical taste, as long as you're a newcomer or want a really well balanced IEM for 130 USD, something comfy and something high-quality. 
Product Link
You can grab one from www.amazon.com here: https://amzn.to/3zO2C9z
If you're in the UK, you can grab one from www.amazon.co.uk here: https://amzn.to/2WCZvTL
And if you're from Europe, you can grab one from www.amazon.de here: https://amzn.to/2WCZvTL
---
---
--- Please remember to stay safe, and always have fun while listening to music!---
 - If you have a dime to spare, and donate, to help us with electricity and work expenses, it would make my day much brighter, as it would help me improve things around the website and increase the frequency of my posts - 
---
Full Playlist used for this review
We listened to more songs than those named in this playlist, but those are excellent for identifying a sonic signature.  PRaT, Texturization, Detail, Resolution, Dynamics, Impact, and overall tonality are all revealed by those songs. We recommend trying most of the songs from this playlist, especially if you're searching for new music!
https://www.youtube.com/playlist?list=PL_cjBXGmwSHSdGcwuc_bKbBDGHL4QvYBu
--- Contact Us ---






---
---