ZMI PurPods PRO TWS IEMs – More Apple-like TWS IEMs from Xiaomi
Coming with Bluetooth 5.2, ANC, wireless charging, IPX4 rating, and a 95 USD price point, the new PurPods PRO comes to take us by surprise by offering an even closer to Airpods experience, but still for less money. Today's review will compare the new PurPods PRO to the original PurPods I reviewed a while ago.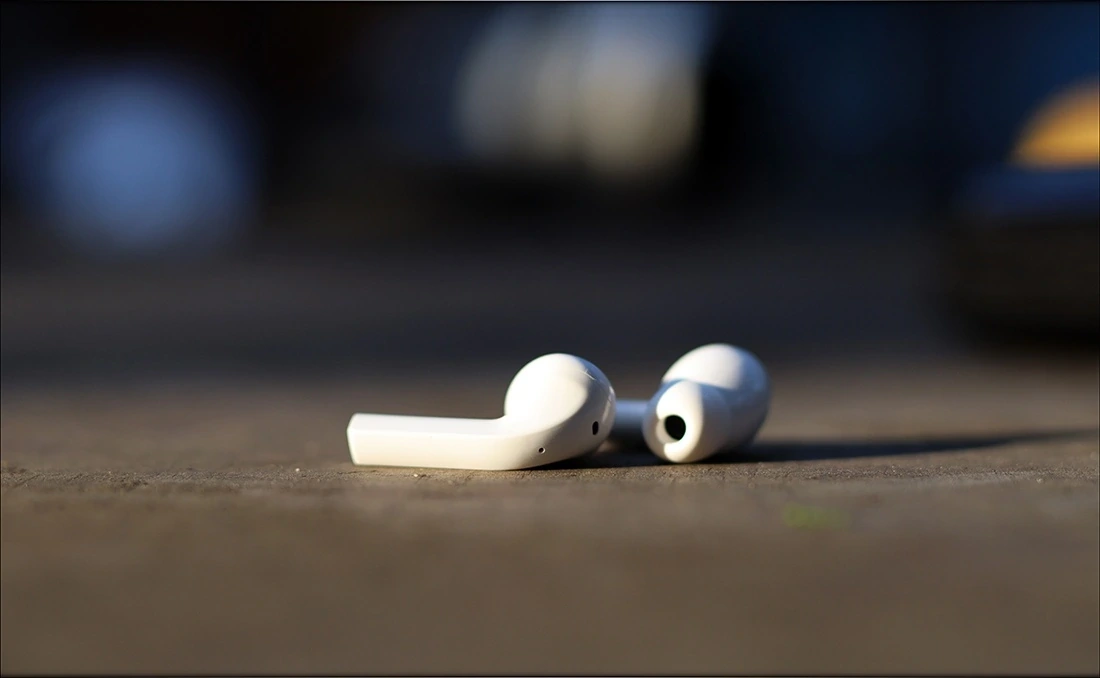 Introduction
ZMI is a new company, and a subsidiary of Xiaomi, and it seems like Xiaomi does recommend them officially. Xiaomi generally does not have good support, and has poor support if purchasing anything directly from them, like any smartphone designed, and it is best to rely on either local sources, or be in touch with the Aliexpress seller for warranty. The build quality of the unit means you shouldn't have much trouble with the PurPods PRO.  
It should be noted that I have absolutely no affiliation with Xoami, ZMI or Purpods, I am not receiving any incentive for this review or to sweeten things out. I'd like to thank ZMI for providing the sample for this review. Every opinion expressed is mine and I stand by it, the purpose of this review is to help those interested in ZMI PurPods PRO find their next music companion. 
Product Link
You can grab one from www.amazon.com here: https://amzn.to/3vPjxYJ
If you're in the UK, you can grab one from www.amazon.co.uk here: https://amzn.to/3prYXfw
And if you're from Europe, you can grab one from www.amazon.de here: https://amzn.to/2Ze8AmY
Packaging
First things first, let's get the packaging out of the way:
The package is the same as the one for the original PurPods, they come with a cable and two extra sets of tips. The tips are ovaloid so most tips from other IEMs will not work with the PurPods PRO. 
Build Quality/Aesthetics/Fit/Comfort
To connect to your smartphone you will have to rely on the limited AAC or SBC protocols as there is no support for aptX or LDAC. The battery life of the PurPods is really good in reality, and you can squeeze about 6-7 hours of actual usage at medium volumes out of them. 
The comfort is decent, and they feel natural in my ear, but they are on the larger side, and if they were any larger, they wouldn't fit or work anymore. I need the medium tips to feel ok with them. The case has a type-C connector, and can charge wirelessly too, which is fairly awesome. The case holds about 3 extra charges, and it takes around 2 hours to charge the case. The IEMs have quick charge and charge 50% in 15 minutes while inside the case, which is one of the quickest times I've seen so far. 
The sound is provided by a dynamic driver, and PurPods PRO have ANC too. Activating the ANC is extremely and I mean extremely effective, offering those 35 dB of passive noise isolation they promise rather well. Using the ZMI hear app, you can easily see how much charge is left on the TWS iems and on the case. There is a wind cancelling mode, and an Ambient sound mode too, which mixes the music with the ambient sound. 
Using ANC does not degrade the sound of the PurPods at all, and it all sounds really nice with ANC turned on. There's a very basic EQ profile through which you can add Bass or leave them as they are. Call quality is really great too, and the person on the other end could hear me clearly, without background noise. There's no loud hissing audible while ANC is turned on, or while Ambient mode is turned on. 
Sound Quality
The sound of the PurPods PRO is fairly V-shaped, towards balanced, with a good amount of clean, deep bass, a good amount of midrange clarity, and a pretty fun treble with good sparkle. I was really surprised, but the PRO variant does not sound similar to the default PurPod at all, and where I felt that the original PurPods are too rolled off in the bass, the PRO variant sounds rather full and fun. The sub-bass still has some roll-off lower than 35Hz, but it is much less noticeable and the roll-off is gentler on the PRO variant. 
The Bass is full and thick, with good extension as low as 35Hz. The bass speed is slow edging on natural, leading to a good amount of body and extension to each musical note. The bass tends to be somewhat extended in the mid bass, and this can make the sound slightly boom, but also gives a good amount of fun and warm tilt to the sound. The sound does not have a veil or too strong of a focus on any frequency. 
The midrange is clean, slightly recessed, and with a good amount of body, some moderate bloom from the bass, and some warm inherited from the bass as well. The midrange detail is comparable to any 100 USD IEM, and PurPods PRO does not disappoint at all. They are really uncolored in terms of tonality, and both male and female voices sound natural, with pianos and guitars having a really natural sound to them, good weight, and a good amount of body too. The midrange would be their strong point, and the soundstage is also fairly natural, with a fair instrument separation. 
The treble is not recessed entirely, has a slight metallic tinge, but good sparkle, and doesn't really intrude on music where it wasn't recorded. All in all, the sound has fair dynamics and clarity, and the PurPods PRO are well worth their 100 USD price tag as far as their sonics go. My only disappointment is that they do not have LDAC or aptX as that could have unlocked an even better sonic quality from them. 
Comparisons 
The main comparison I want to make is between the PurPods PRO and the PurPods original, as they are the two models everyone asks me about.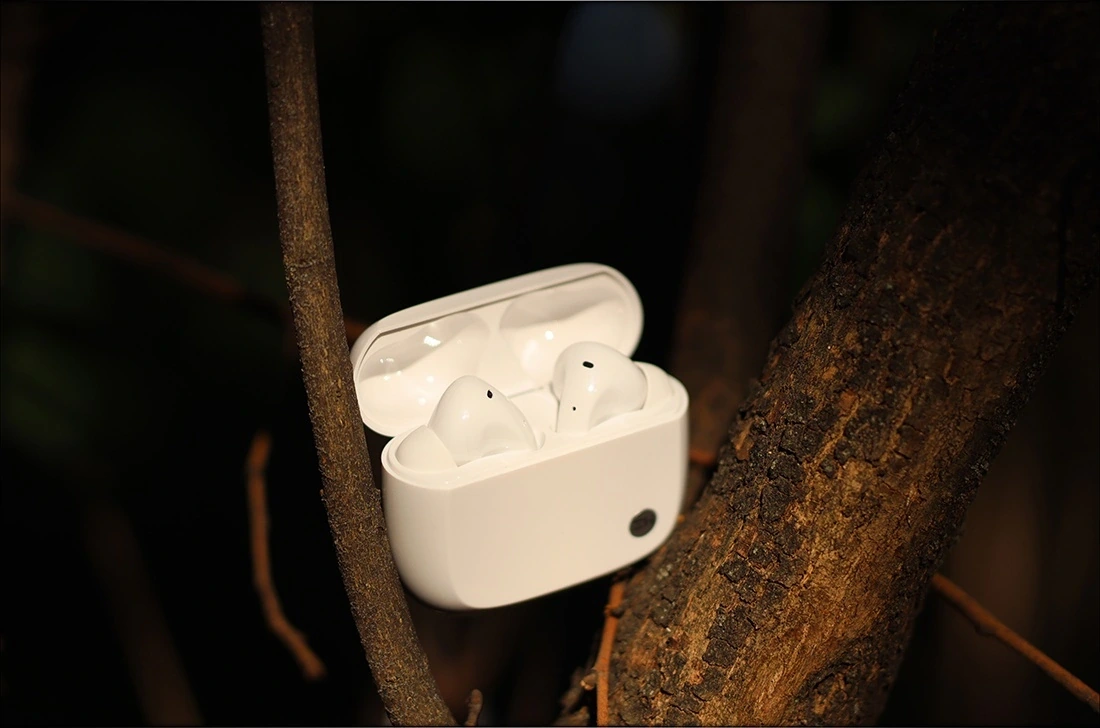 Xiaomi ZMI Pur Pods PRO vs ZMI Pur Pods (100 USD vs 50 USD) – The original PurPods did not impress me much, they have a good build quality, and the same amazing design, but the sound was rather disappointing, with the new PRO version actually having a sound that's much closer to the AirPods, and actually a bit better. The ANC is better, the detail is better and the maximum loudness is better than that of the airpods, the new PRO version of the PurPods being actually a rather easy to recommend IEM. 
Value and Conclusion
PurPods PRO have a really great value right now, and I recommend more than the Apple AirPods, they sound louder, more controlled, more detailed, with more impact and a more musical midrange too. This is coming from someone who heard the original AirPods, and their limitations too. The ANC implementation is one of the best you can find out there, and the sound is fun, slightly commercial, but detailed and dynamic / vivid for the price point. 
At the end of the day, if you're looking for a fun and full sounding IEM, with a good amount of energy, good body, one of the best ANC protocols ever implemented, if you don't mind having only ANC, and if you want your IEMS to have good battery life, and Quick Charge, the ZMI Pur Pods PRO are some of the best I can recommend right now for 100 USD. 
Product Link
You can grab one from www.amazon.com here: https://amzn.to/3vPjxYJ
If you're in the UK, you can grab one from www.amazon.co.uk here: https://amzn.to/3prYXfw
And if you're from Europe, you can grab one from www.amazon.de here: https://amzn.to/2Ze8AmY
---
--- Please remember to stay safe, and always have fun while listening to music!---
 - If you have a dime to spare, please donate, and help us! It would make the day brighter for me and my wife- 
---
Full Playlist used for this review
We listened to more songs than those named in this playlist, but those are excellent for identifying a sonic signature.  I recommend trying most of the songs from this playlist, especially if you're searching for new music! The playlists are different for Spotify, Tidal and Youtube, and based on the songs I enjoy and are available on each!
https://www.youtube.com/playlist?list=PL_cjBXGmwSHSdGcwuc_bKbBDGHL4QvYBu
https://open.spotify.com/playlist/5J3oloz8Riy9LxEGenOjQ0?si=979ba4f082414be7
https://tidal.com/browse/playlist/330fd544-8e5b-4839-bd35-676b2edbb3d5
--- Contact Us ---





---