Tempotec E35 Sonata DAC/AMP – Glass Design Amplified
Tempotec E35 Sonata is a DAC/AMP with the price tag of 80 USD, driverless operation, dual DACs, and 80mW of power at 32 OHMs. It will be compared to iBasso DC-01 (50 USD), FiiO M3 PRO (70 USD), FiiO BTR5 (110 USD).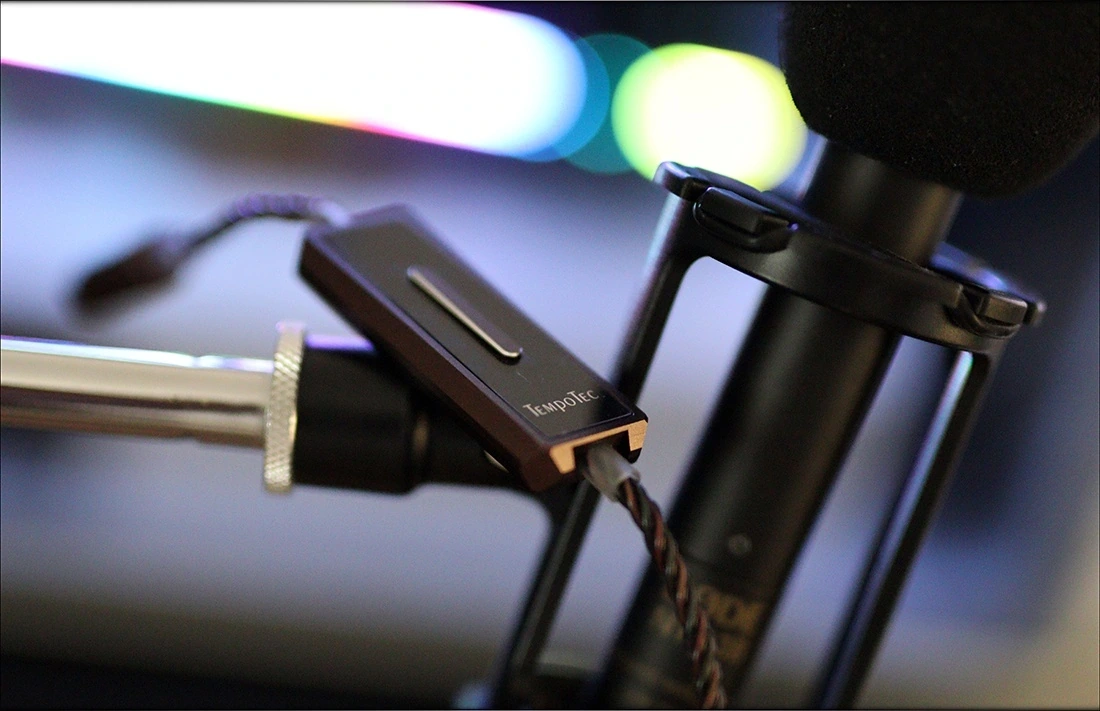 Introduction
Tempotec has been a long standing OEM for HIDIZS and they have offered excellent products to them, made them popular, and now created their own brand / designs. Tempotec is mainly sold by Linsoul on Amazon, and Aliexpress. If you can find it locally, I recommend getting it locally, and from Linsoul, with Aliexpress being the last option I recommend. Support from Amazon and Linsoul is reliable, and so is from other stores, but Aliexpress and direct support will take the most time to sort things out. 
It should be noted that I have absolutely no affiliation with Tempotec. I'd like to thank Tempotec for providing the sample for this review. This review reflects my personal experience with Tempotec E35 Sonata. Every opinion expressed is mine and I stand by it. The purpose of this review is to help those interested in Tempotec E35 Sonata find their next music companion. 
Product Link
You can grab one from www.amazon.com here: https://amzn.to/3svdcjo
If you're in the UK, you can grab one from www.amazon.co.uk here: https://amzn.to/3mlWAJI
And if you're from Europe, you can grab one from www.amazon.de here: https://amzn.to/3j3crea
Packaging
First things first, let's get the packaging out of the way:
There are three main things inside the package, and one of them is the Hi-Res sticker to tickle your ego. 
The other is an adapter from Type-A to type-C for E35 to be used with laptops and computers, and I find that really handy, especially since it works driverless with all operating systems. 
And then, this is the unique stuff, it comes with spare glass protectors, which is really surprising. It has both a front and a back screen protector applied from the factory. Brilliant stuff. 
Build Quality/Aesthetics/Functionality
The aesthetics of the E35 Sonata are pretty bare, with a coffee design for my unit, and two cables, one with the type-C connector, and one with the single ended 3.5mm audio connector. The unit is very simple, lightweight and flexible, which is a good thing, as it places less stress on the type-C connector of a smartphone. 
Maximum power draw from a smartphone is quite high, and it delivers a very loud volume into headphones, even planar magnetics like HIFIMAN Sundara, but at absolute maximum volume it does not reach distortion or clipping. The volume controlled by the two buttons at the front is different from the device volume, so it is a true hardware control. This means more granularity, and more hassle too to control the volume. 
With two DACs and a maximum power of 80mW in 32 OHMs, it is a pretty strong device in theory. SNr is extremely high at 128 dB. It works flawlessly, no driver issues, but that high power draw is something to keep in mind if you're into having a long battery life for your smartphone. 
Sound Quality
I tested E35 with both IEMs like TRI Starsea, Unique Melody MEST Mark 2, and Campfire Vega 2020, and headphones like HIFIMAN Sundara, Verum One Mark 2, Sivga Phoenix, and Spirit Torino SuperLeggera. It has zero hissing and background noise that I can detect with IEMs, and is very good at controlling hard to drive headphones too. The bass presentation is rather full and plump, overall signature is natural, not overly bright nor overly dark and thick. Soundstage is holographic, open and detailing is excellent as well. 
The bass is not the deepest I heard from a DAC/AMP, like Mojo has, but it is fairly clean and controlled with zero distortion at maximum volume, and with excellent overall impact. Overall, it won't be able to support too much bass EQ, but at this price point it offers the cleanest and strongest distortion-free overall bass presentation I've heard so far. 
The midrange is clean, has good depth and width. The end sound is fairly holographic, with good textures and detail. Natural is the best word I would use to describe the sonics of E35, with the tonality being really natural, without any over the top brightness or thickness. 
When it comes to the treble, it is once again natural, with no peaky or harsh presentation or too smooth / lifeless presentation. Most DAC/AMPs in this price point can be a bit too smooth, especially for better pairing with harsh and bright Chifi IEMS. All in all, E35 is vivid, fun, natural and really easy to recommend as a universal DAC/AMP. 
Comparisons
The main comparisons will be with iBasso DC01, FiiO M3 PRO, and FiiO BTR5. All of those are different devices, because I like to explore all the options someone has when considering what to get at the entry level price point. It is easy to see that my list of favorites is dominated by FiiO in the entry level price range, but this is because they have the resources to make affordable and good sounding stuff. This being said, more Chinese companies are catching up, so things are starting to get exciting for everyone. 
Tempotec E35 Sonata vs iBasso DC01 (70 USD vs 50 USD) – Although it is cheaper, DC01 is mainly made for Balanced IEMS, having a 2.5mm output. The sound is much thicker, warmer, smoother and with less overall treble. E35 sounds stronger, with more punch, more driving power, less noise, and a more natural sound, more treble, more sparkle, and a more open overall sound. The stage is more open on E35 Sonata. DC01 is better if you want an intimate, warm and smooth presentation, while E35 is better if you want a natural, clean and open presentation. 
Tempotec E35 Sonata vs FiiO M3 PRO (70 USD vs 70 USD) – M3 PRO is more analytical, and also a DAP, but has quite less driving power, so E35 sonata sounds more natural, more rounded, deeper, with more bass, and has a far better driving power for planar magnetic headphones, and for dynamics too. Even with IEMS, E35 Sonata has a higher headroom, which means that you'll be seeing 
Tempotec E35 Sonata vs FiiO BTR5 (70 USD vs 110 USD) – You get a bit more for paying more, as BTR5 can be used as a bluetooth receiver too and is the current industry standard for bluetooth receivers. The driving power is similar between the two, with BTR5 having a slightly more detailed sound with slightly more dynamics, but E35 sonata still having tons of dynamics and power. You could save a few bucks by getting e35 Sonata, as I've been using BTR5 mostly via cable anyways as well. 
Value and Conclusion
Temptoec E35 Sonata has an excellent overall value, great build quality, and a beautiful design. The raw sonic performance you're getting from it is excellent, and it is a true 10/10 device, so I have no trouble recommending it to the fullest extent of my ability, and I do think you'll be really happy going for it, especially if you plan on driving a multitude of headphones and IEMS. 
The only downside I could find while using it has been that the volume steps are a bit wide, for the hardware volume, but that's just nitpicking since you can use the device volume too for micro adjustments. I will actually even go as far as adding the E35 Sonata to Audiophile-Heaven's Hall Of Fame, as a n excellent overall tiny DAC/AMP for both headphones and IEMs. 
At the end of the day, if you're looking for a high-quality DAC/AMP, with a natural sound, tons of driving power, excellent dynamics and tons of detail, Tempotec E35 Sonata is one of the best you could get. 
Product Link
You can grab one from www.amazon.com here: https://amzn.to/3svdcjo
If you're in the UK, you can grab one from www.amazon.co.uk here: https://amzn.to/3mlWAJI
And if you're from Europe, you can grab one from www.amazon.de here: https://amzn.to/3j3crea
---
---
--- Please remember to stay safe, and always have fun while listening to music!---
 - If you have a dime to spare, and donate, to help us with electricity and work expenses, it would make my day much brighter, as it would help me improve things around the website and increase the frequency of my posts - 
---
Full Playlist used for this review
We listened to more songs than those named in this playlist, but those are excellent for identifying a sonic signature.  PRaT, Texturization, Detail, Resolution, Dynamics, Impact, and overall tonality are all revealed by those songs. We recommend trying most of the songs from this playlist, especially if you're searching for new music!
https://www.youtube.com/playlist?list=PL_cjBXGmwSHSdGcwuc_bKbBDGHL4QvYBu
--- Contact Us ---






---
---