Hilidac Audirect Atom Pro – Power Of Fire
Hilidac Atom PRO is a USB DAC priced at 70 USD, usually made for Type-C based devices like smartphones, and with a 3.5mm output. I haven't explored too many comparable DAC/AMPs in this price range, so for now I will be comparing it to iBasso DC-01, FiiO M3Pro, and FiiO BTR3K. The main pairings will be with FiiO FA9, Light Harmonic Mera Signature, and oBravo Cupid.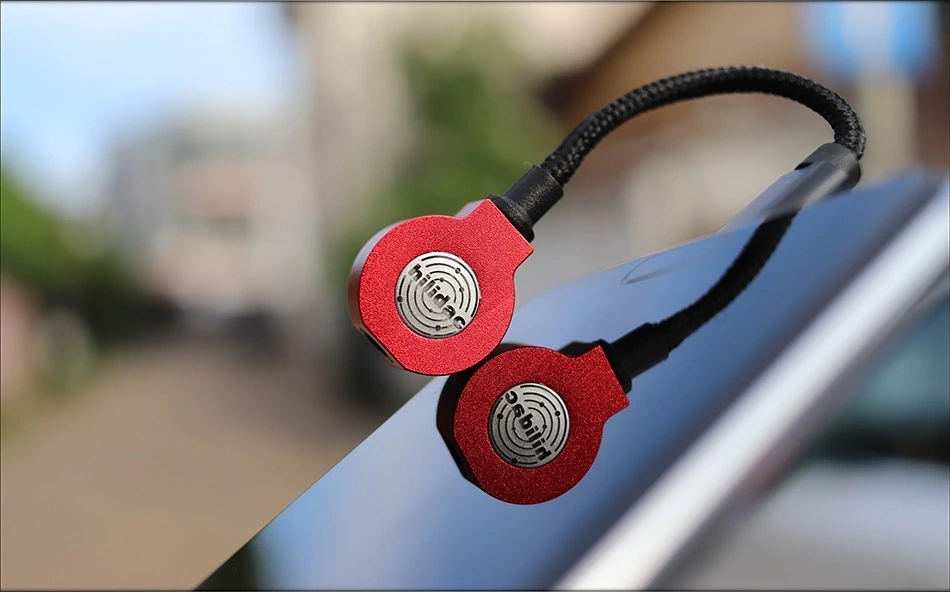 Introduction
Hilidac is like a really smol company but which makes good stuff. Their leadership is from China, but I reviewed a ton of Audirect products so far and all of them were good to say the least. They are usually active in the entry-level price range, and they usually make pretty long-lasting DAC/AMPs. This is their main product, and it is already a tradition to see a new DAC/AMP from them once in a while, but it always comes with a little surprise. In the past, they have been the first to have a little volume joystick on their DACs and now wit the Atom, the surprise is MQA support. 
It should be noted that I have absolutely no affiliation with Hilidac or Audirect. I'd like to Audirect iFi for providing the sample for this review. This review reflects my personal experience with the Audirect Atom Pro. Every opinion expressed is mine and I stand by it, the purpose of this review is to help those interested in Audirect Atom Pro find their next music companion. 
Product Link
You can get the Audirect Atom Pro from here: https://www.amazon.com/Linsoul-Audirect-Lossless-Portable-Amplifier/dp/B083FRHFNG
You can also grab it from here:https://amzn.to/2Ohy8e1
Packaging
First things first, let's get the packaging out of the way:
This time around, there's not much package to talk about, just a tiny box with the DAC/AMP. Some paperwork, and that is it. No pouch, no adapters, nothing. 
I am not that salty about it though, because at this price the package is still fairly ok, if the DAC/AMP sounds good. 
Build Quality/Aesthetics/Functionality
The Atom Pro is a really simple device, just a cable ended in a type-c port, connected to a plastic rounded object that acts as the DAC/AMP. It has a 3.5mm output, and the cable is said to be of a very good quality. The Atom PRO is actually probably the lightest thing I have ever reviewed on Audiophile-Heaven, at just 6 grams for the entire device. 
The driving power is low, about 46mW in 16OHM, which should be just enough for most IEMs and really easy to drive headphones. 
It can decode PCM in Hi-Res, DXD and DSD up to DSD128. MQA is in MQA Rendering, and you need a compatible app. It works with both my Windows Computer and my smartphones, Xiaomi Poco F2 PRO and Huawei P30 PRO. 
The SNR is really good for 70 USD at 118dB, with a THD of 0.0003%. All in all, for the price, it is a basic, lightweight yet versatile DAC/AMp with a LED light to show you at what rate it is decoding music. 
Video Review
Sound Quality
The sonic signature of the Atom Pro is warm, fuzzy, has excellent volume in actual practice, and has a somewhat centered soundstage with a slightly laid back presentation. 
The bass is warm, and the entire midrange is a tad thick, as the bass thickens and gives good body to the whole sound. The thumpy part of the bass is expressed nicely. The bass has a strong focus on the entire bass, not just the sub-lows, which creates a somewhat wooly sound from the Atom Pro. 
The midrange is also a bit fuzzy and wooly. The Atom Pro doesn't have a lot of detail, but it is rather musical, and has an euphonic sound. It also has a somewhat centered stage, focused mostly on the image in front of the listener, while all the other instruments are diffused. It makes for a somewhat euphonic sound if you're into a smoother experience, but can also be a bit vague if you're used to more detailed DAC/AMPs. 
The treble is smooth, neatly presented with very little harshness, and it is slightly rolled off in a gentle slope. This helps a lot if you have something strident and harsh, but will sound a bit too unengaging if you're running natural sounding IEMs. 
Comparisons
The main comparisons will be with iBasso DC01, FiiO M3 PRO, and FiiO BTR3K. The main reason I went for those is the price / performance ratio, as we're in the entry-level price range, which is always a fierce raging battlefield for the supremacy of affordability. 
Hilidac Audirect Atom Pro vs iBasso DC01 (70 USD vs 50 USD) – In this comparison, the two have a pretty similar sound, but DC01 is actually a bit cheaper than the Atom PRO. The price difference is so large for me, that I would actually recommend DC01 a bit more than the Atom PRO for most folks, but Atom PRO is the only one out of those two that has MQA decoding, while both can decode high resolution files. 
Hilidac Audirect Atom Pro vs FiiO M3 PRO (70 USD vs 80 USD) – M3 PRO has a much more detailed sound than the Atom PRO, with more focus on the treble and less body. The sound is easier, more relaxed and musical on Atom PRO, and it made it much easier to enjoy hard music, Rock, Metal, EDM and aggressive music. 
Hilidac Audirect Atom Pro vs FiiO BTR3K (70 USD vs 90 USD) – Sonically, Atom Pro and BTR3K share a very similar sound. It would be hard to say that either holds the edge over the other, and where BTR3K is slightly more neutral than the Atom PRO, the Atom PRO has slightly better dynamics, punch and resolution. BTR3K is clearly more convenient for its bluetooth abilities, where Atom PRO is excellent if you want a simple mini dongle to connect to your phone. Using bluetooth always results in some background noise and some compression algorithms going on, but honestly for the base resolution of both, they can be considered pretty much equal. 
Pairing
The main pairings will be with FiiO FA9, Light Harmonic Mera Signature, and oBravo Cupid. All of those are mid rangers with good detail levels, but those helped me a lot understand better on Atom Pro sounds like and eventually what you can pair it with for an actually good sound.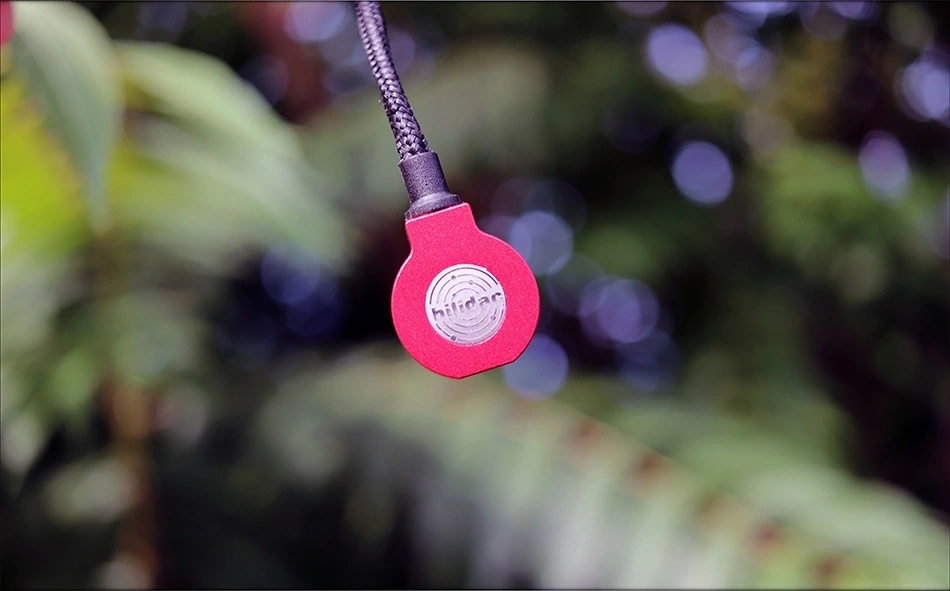 Hilidac Audirect Atom Pro + FiiO FA9 – (70 USD + 500 USD) – With Fa9, I liked the fact that although Atom Pro is not very expensive I couldn't hear much hissing going on in the background. I was also happy to notice a fair amount of detail, and a good control over FA9, paired with a healthy amount of bass and a clean midrange. The treble is smooth and relaxing, while the howle presentation is thumpy and thick. 
Hilidac Audirect Atom Pro + oBravo Cupid – (70 USD + 500 USD) – The Cupid is extremely detailed and clean, but it can also be fatiguing and a bit too energetic. Something like the Atom Pro really comes in handy, and tones down some of the treble, all while having the body of the sound, and giving everything more bass and a thicker presentation. The Cupid has a good overall headroom, so the Atom won't chugg it down much, but rather will tone it down to become more natural. 
Hilidac Audirect Atom Pro + Light Harmonic Mera Signature (70 USD + 500 USD) – I loved the pairing between the LH Mera Siggy and the Atom Pro, because Mera Siggy is a bit bright, and a bit fatiguing. Atom Pro takes some of the edge off, and while it tends to dampen some of the resolution down, it also brings the treble more in line with the midrange, and creates a more musical experience out of the Mera Siggy. Helped a lot while I was listening to Rock, Metal and EDM, but it made things a bit too smooth and warm with Jazz and Classical, where it took the highest notes out a bit much for my liking. 
Value and Conclusion
The value f the Atom Pro is actually quite good, as this is the most affordable DAC/AMP in the entire world that supports MQA. It is also one of the best sounding entry-level DAC/AMPs out there, with a nice lightweight build, and with a nice ergonomic design too.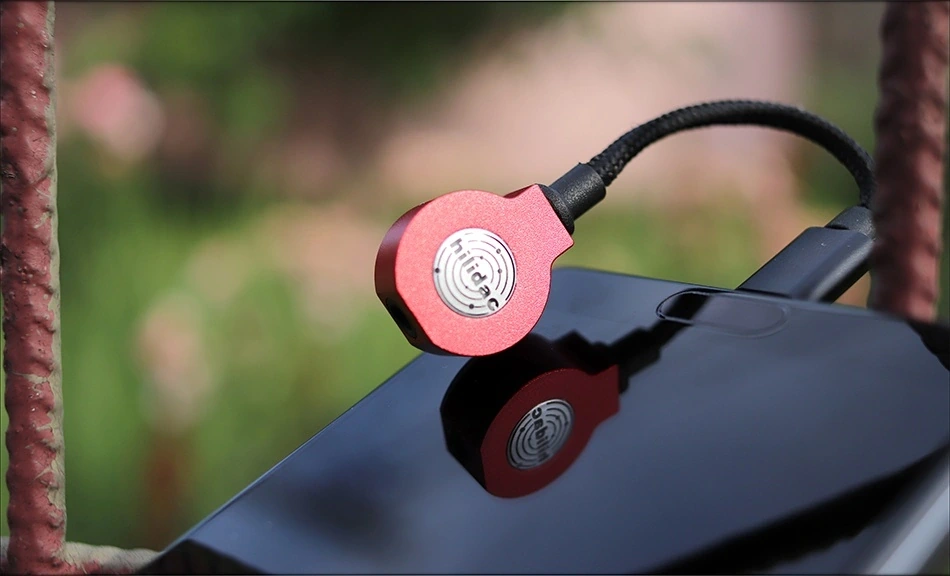 It has a feature that gives you reason to purchase, and that is MQA support. It is as basic of a device can be, but so far reports have been positive and it survived the daily usage of most folks, so I will give it the thumbs up for resilience. 
At the end of today's review, the Atom Pro is not perfect sonically, and is a warmer, more laid back and relaxed DAC/AMP. But, at the price point it is selling at, 70 USD, it has a good enough sound to be worth considering, especially if you were looking for this kind of sound. 
Product Link
You can get the Audirect Atom Pro from here: https://www.amazon.com/Linsoul-Audirect-Lossless-Portable-Amplifier/dp/B083FRHFNG
You can also grab the Audirect Atom Pro from here:https://amzn.to/2Ohy8e1
---
--- Please remember to stay safe, and always have fun while listening to music!---
 - If you have a dime to spare, please donate, and help us! It would make the day brighter for me and my wife- 
---
Full Playlist used for this review
We listened to more songs than those named in this playlist, but those are excellent for identifying a sonic signature.  I recommend trying most of the songs from this playlist, especially if you're searching for new music! The playlists are different for Spotify, Tidal and Youtube, and based on the songs I enjoy and are available on each!
https://www.youtube.com/playlist?list=PL_cjBXGmwSHSdGcwuc_bKbBDGHL4QvYBu
https://open.spotify.com/playlist/5J3oloz8Riy9LxEGenOjQ0?si=979ba4f082414be7
https://tidal.com/browse/playlist/330fd544-8e5b-4839-bd35-676b2edbb3d5
--- Contact Us ---





---