Director Of Sound – Feliks Audio Euforia Tube Headphone Amplifier
Feliks Euforia is a 2000-EURO Tube Amplifier for headphones, and it will be compared to Wells Milo, Mytek Brooklyn DAC+, Audio-GD Master 19, Aune S6 PRO, and Feliks Echo. Pairings will include Beyerdynamic Amiron, Sennheiser HD660S, Audeze LCD-MX4, and HIFIMAN Arya, Kennerton Thror, and the magical Crosszone CZ-1.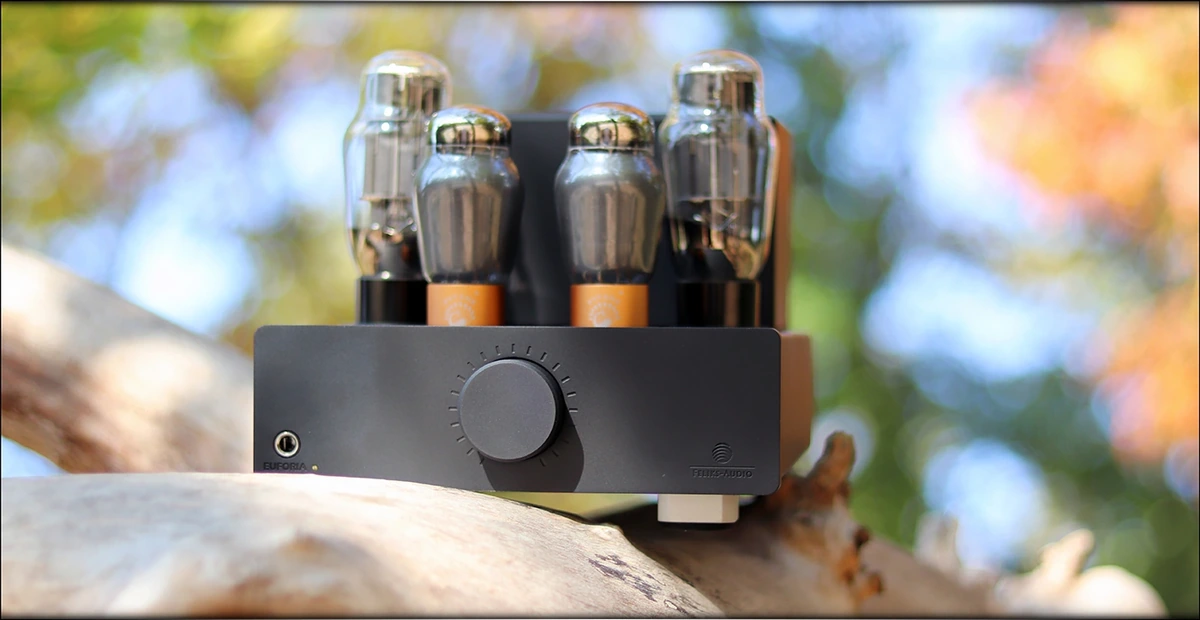 Introduction

Feliks is a company from Poland, making some of the best-looking and best-sounding amplifiers for headphones in the entire world. Their amplifiers all can act as large speaker systems pre-amplifiers, which makes them a dual-purpose device, and if you're using it as a full-sized pre, it sounds just as good as similarly priced PRE devices that do not have the headphone amplifier part built in as well, making them pretty outstanding value in general. Being handbuilt, all Feliks Amplifiers are made using the highest quality materials, and they are all so well made, that the Echo I reviewed years ago is still standing tall, and doesn't have any issue, and there's no complaint I could find anywhere online about Feliks Products, so that's what a clean record looks like. To expand, Feliks is a boutique manufacturer, with over 15 years of experience in building amplifiers and audio devices, and since it is a family business, all their products have the love and dedication a high-end setup needs. Although at first they focused more on custom-made amplifiers, and tailored their amps to every customer, nowadays they have a few products you can purchase following a standard configuration. Feliks Audio offers a three years warranty for Euforia, and if you know the EU laws for consumer protection, this is a real warranty, where they will really fix it for you, if anything is to happen. Even if you'd be outside of warranty, since the units are hand built, they surely know how to fix them, for a little price, so Euforia keeps its value after being purchased for a long time. 

It should be noted that I have absolutely no affiliation with Feliks Audio. I'd like to thank Feliks Audio for providing the sample for this review. This review reflects my personal experience with Feliks Euforia. Every opinion expressed is mine and I stand by it, the purpose of this review is to help those interested in Feliks Euforia find their next music companion. 

Purchase Link: http://feliksaudio.pl/en/products.php



About me

https://www.audiophile-heaven.com/p/about.html



Packaging
First things first, let's get the packaging out of the way: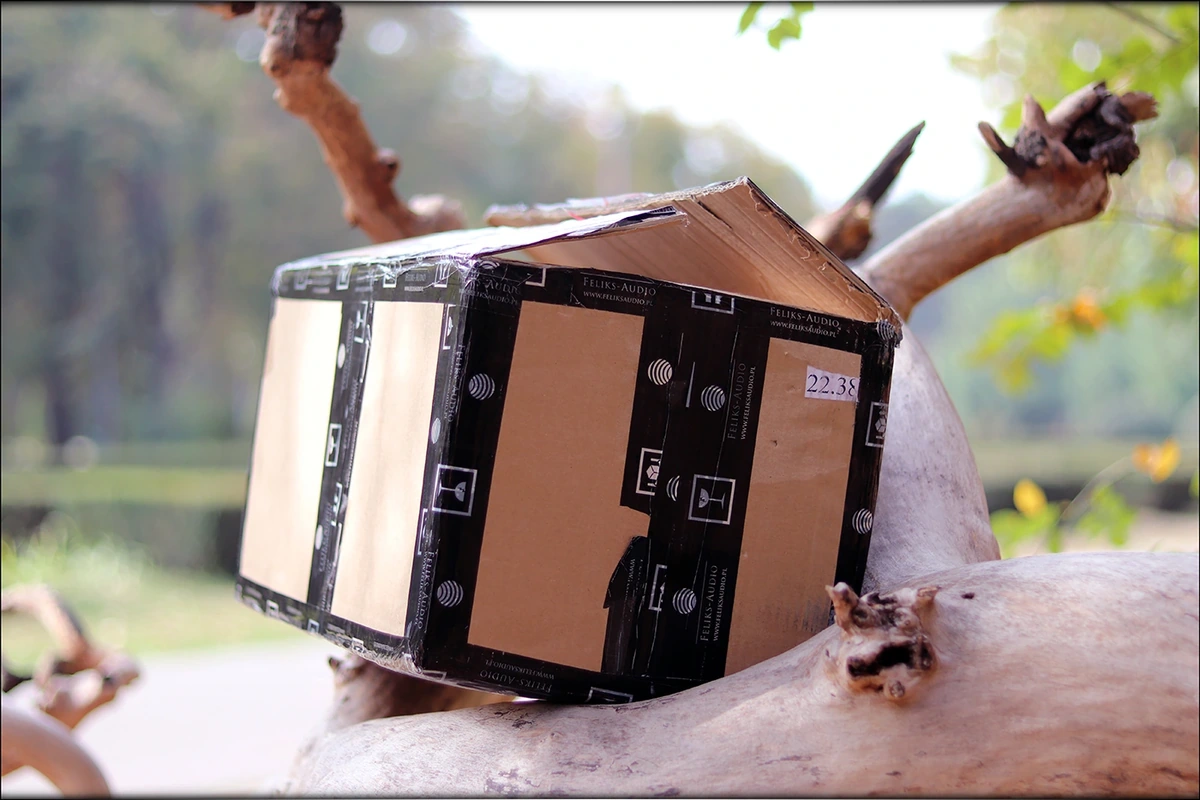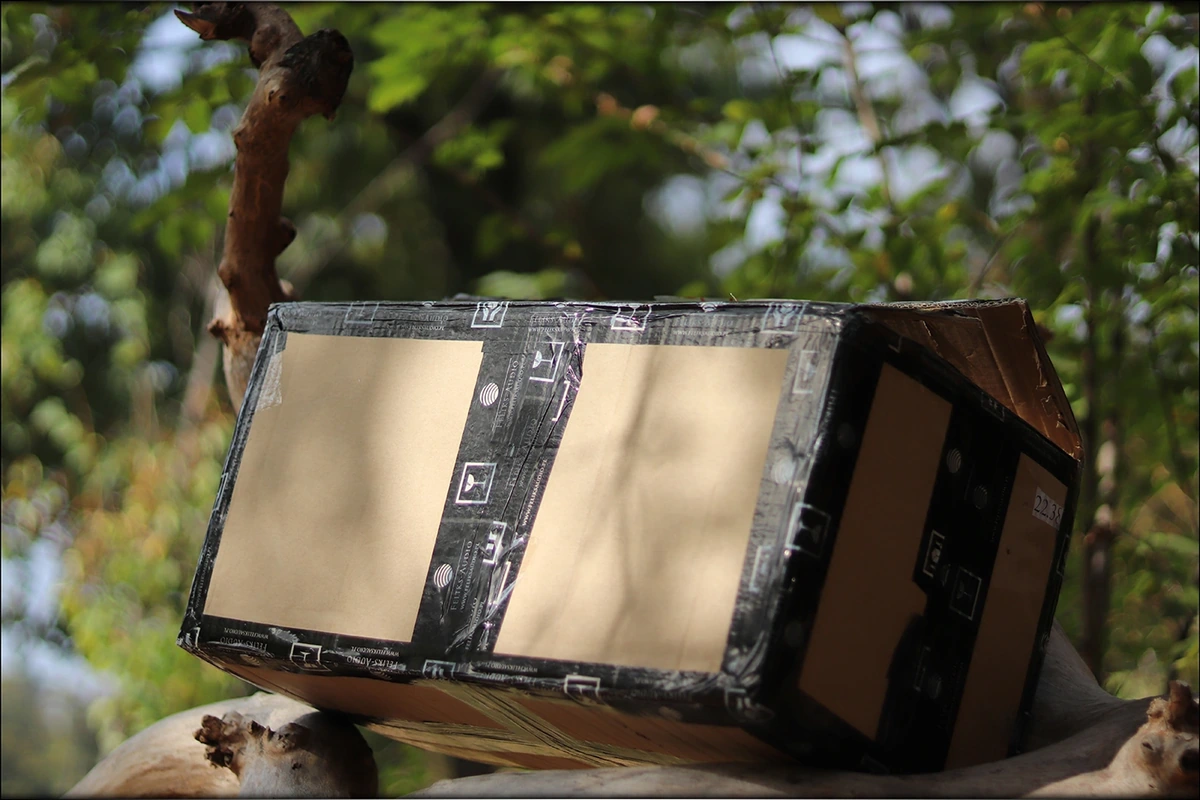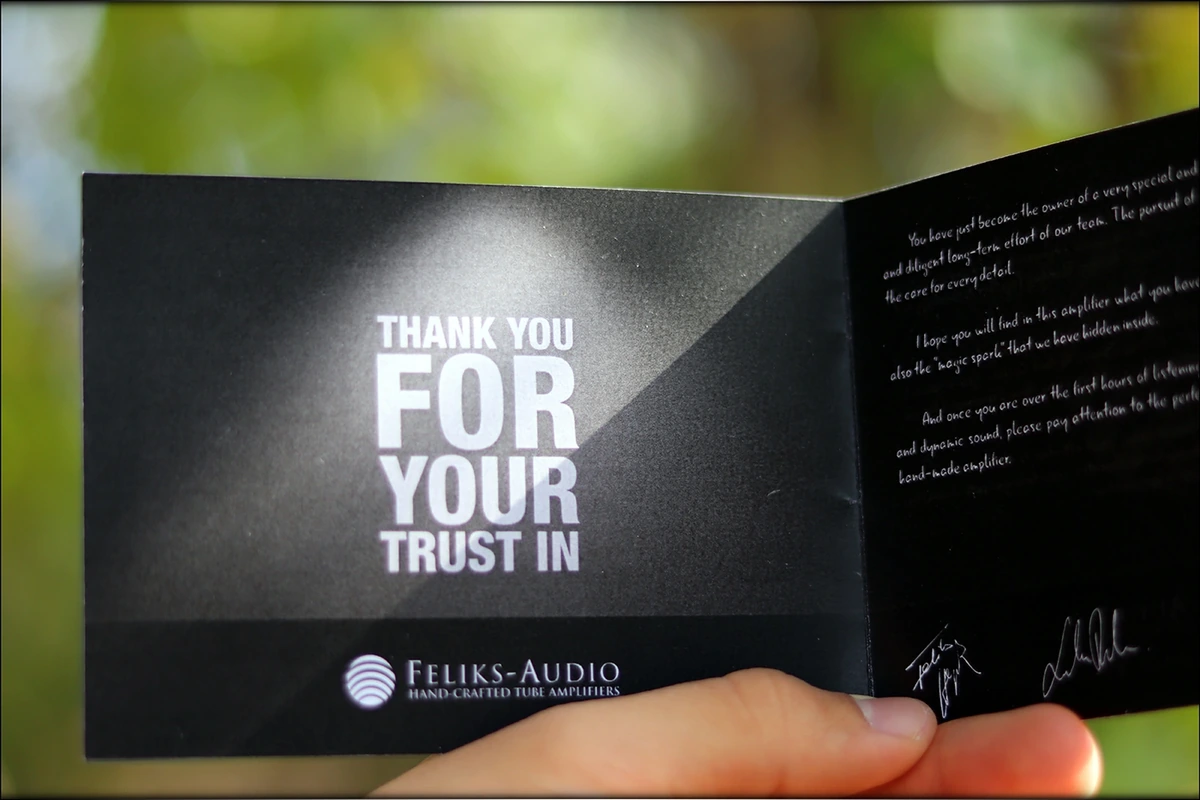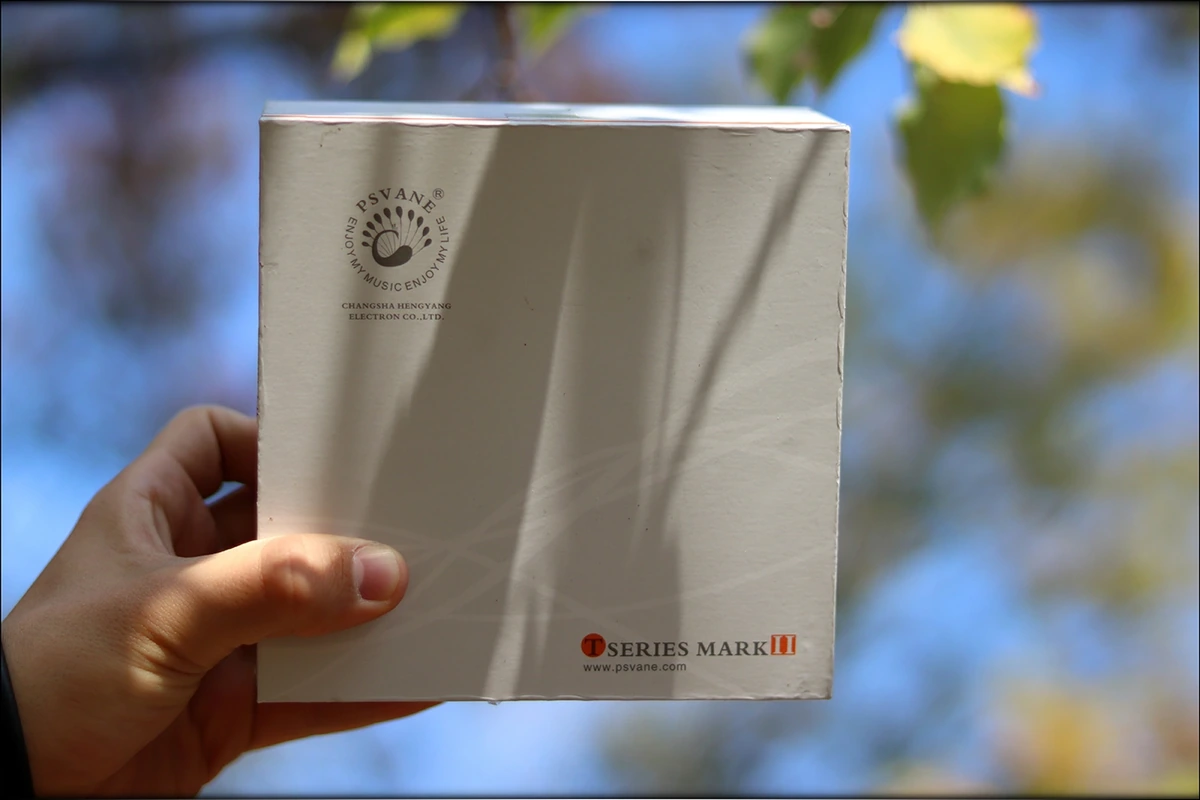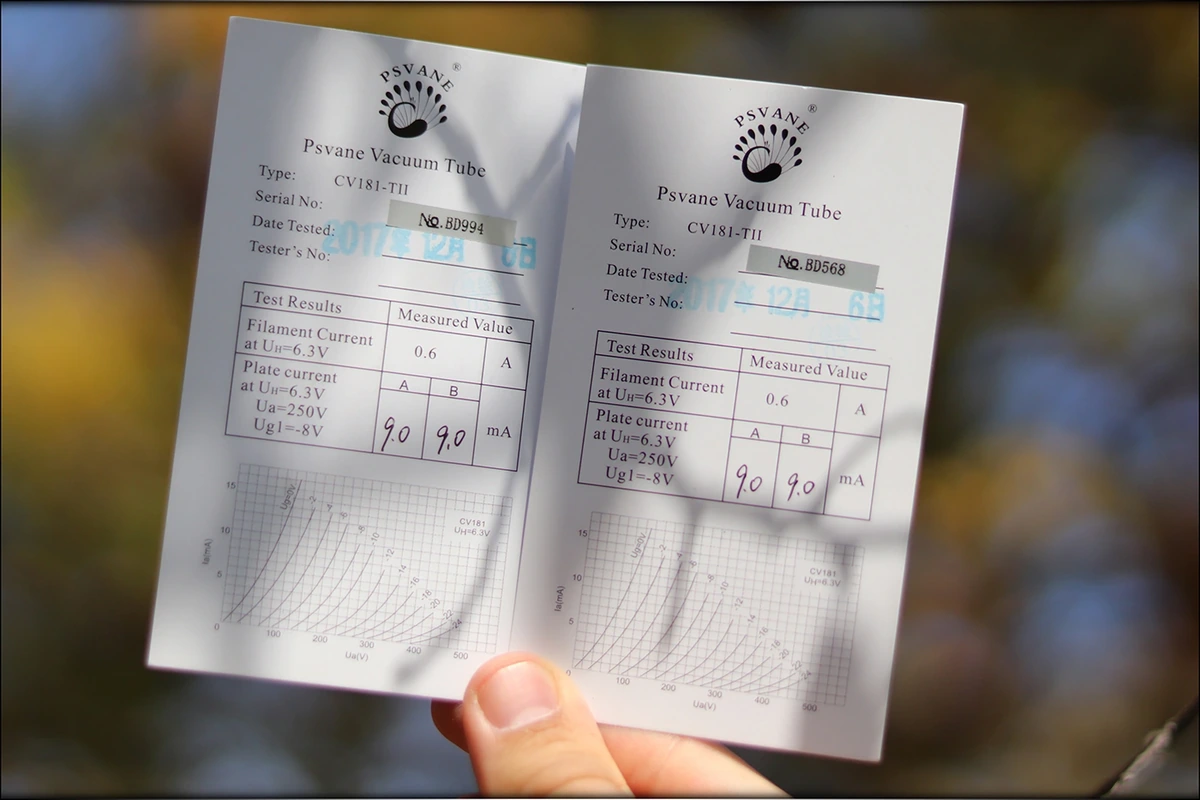 The package of Euforia is actually quite impressive, large and it hints to the quality and kind of weight the Feliks Products have. 

Everything is seated in a foam cutout, with 4 Tubes coming by default, two being the power amplifying tubes, a set of 6N13S, seated at the top, and another two being seated inside a different package, those other two being the higher-quality ones, that replace the default 6SN7 tubes.

You can purchase Euforia with more than just one configuration, and you can even purchase it without any tubes at all, so you can pick your favorite 6N13S and 6SN7 tubes, if you have a different favorite than Feliks Audio's pick. 

There's a power tube included with Euforia, and a few booklets, and a warranty card. 

For a desktop tube amplifier, there's nothing I feel missing from the package, as most people investing 2000 Euro in a tube pre / headphone amplifier would have better RCA cables than what the manufacturer may include, and better power cables as well. 



What to look in when purchasing a high-end Amplifier

https://www.audiophile-heaven.com/p/what-to-lookl.html



Technical Specifications

Technical specification – Model 2019 (I also named it Euforia MK II in my video reviews, this is the latest model of Euforia)

Input Impedance: 100 kOhm
Frequency response: 8 Hz – 75 Khz +/- 3 dB (300 ohm)
Power output: 250mW
THD: 0.4 % (300 ohm, 20 mW)
Supported headphones impedance: 32 – 600 ohm, including planar magnetics
Premium PsVane CV-181 Mk2 "Gold" /or "Silver" PsVane 6SN7 driver tubes *
Improved noise cancelling construction
High grade power transformer
100% pure silver signal wiring in teflon jacket
Heavy duty teflon gold-plated tube sockets
High quality Mundorf and Nichicon capacitors
Dale and Caddock resistors
Preamp safety circuit
Gold plated RCA inputs
Headphones output: Jack 6.3mm
Dimensions: 310x205x175[mm]
Weight: 6kg
3 years warranty



Build Quality/Aesthetics/Functionality

Starting with the main body, you can see that Euforia is made to impress. It is beautiful in every way possible, but it doesn't end there. A flagship amplifier, as it was launched almost three years ago, it is still the top of the line from Feliks, and like a well-known audio engineer once told me, "If you design a TOTL that is actually a TOTL, you won't be replacing it every year, and it will continue to sell for years in that configuration". It looks like Feliks Audio did follow suit, and Euforia is still selling in great numbers. 

The majestic part about Euforia is how flexible it is in driving headphones, you don't have to stick to just high-impedance headphones, or low-impedance, easy to drive or hard to drive. It can do anything, and it will do so sounding amazing. There's a noise rejection circuit embedded in Euforia, and there's no background noise, or hiss. The high-end PSU or power supply unit, also embedded in the unit, uses a pure silver wiring covered in teflon jacket. 



Add a heavy duty teflon gold-plated socket tube (where you install the tubes), as well as Mundorf and Nichicon capacitors, and you know Feliks is not joking about their amplifier. With Dale and Caddock resistors, and gold plated RCA inputs, and 3 years of warranty, you know Feliks is going to keep your investment safe, if you decide to go for Euforia. 

There is a safety circuit for the preamp, so you don't blow your speakers, if turning on Euforia while something else is plugged in as well. Actually, from the moment you turn it on, it takes almost a minute until it starts to sound as it should, as real life tubes take a while before reaching their intended power and temperature. Feliks Audio claims that the optimal audio quality can be reached after about 30 hours of burn-in, so I subjected Euforia to almost 50 hours of burn-in prior to making this review, to make sure things are in proper order. Whether or not you believe in burn-in, tubes are a unique case, and I felt like the sound did change a bit in the first 10-15 hours of listening.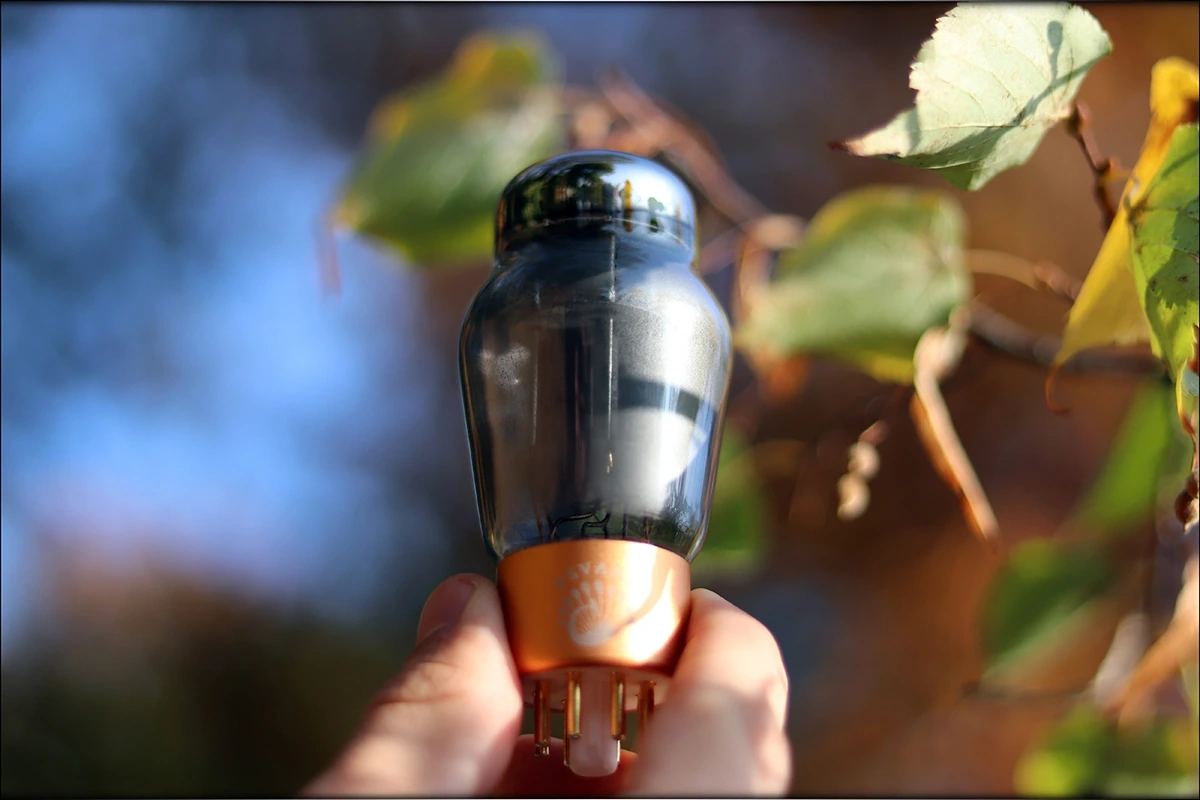 Since the 6SN7 tubes are the driver / pre tubes, those can be replaced with something else, if you want a different flavor for Euforia, especially if you're also running it as a PRE for a larger speaker system. The original 6SN7 in my case are the Gold PSVane, and they are a perfectly matched pair of CV-181-TII tubes. Thoe make some of the best high-end tubes of the 6SN7 type, and generally they are pretty energetic and dynamic. You can replace those tubes with those from the family of 6F8G, CV181 (The ones installed), 6N8S, 5692, and ECC32. The PSVane Tube setup costs about 300 USD by itself, and as I said, it is one of the best there is, so I would recommend you to keep it for both actual listening, and when using Euforia as a PRE for a larger speaker system.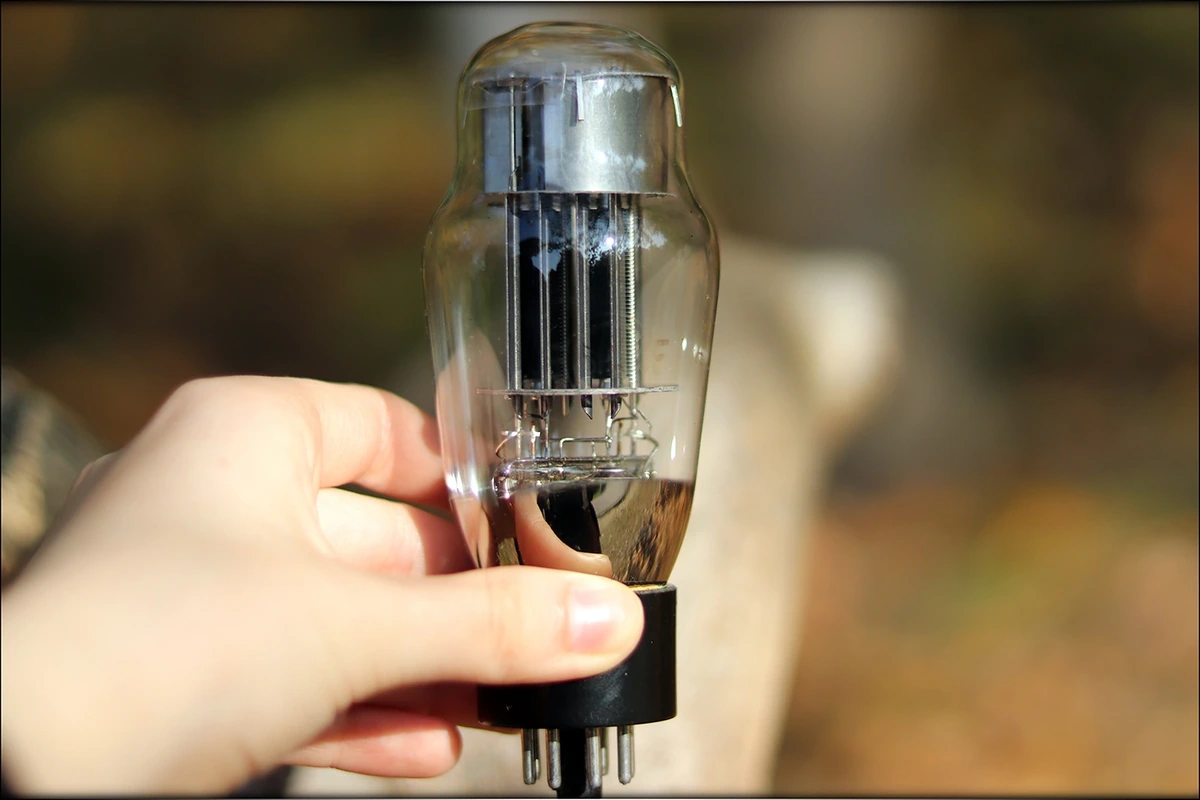 The other pair is a 6N13S, and those are a pair of Russian tubes, meant to be used as power tubes. They are a dual power triode, and they are interchangeable with 6AS7G tubes, so if you want to splurge a bit on using the best tubes, you can find some NOS alternatives out there, although they can run for a pretty big penny. You can always replace the power 6N13S tubes with something from the family of ECC230, 6N5S, 6080, 5998, 6N5P, and 7236. I gathered the family by exploring options about replacement options for 6N13S on Head-Fi and by borrowing a few and swapping them around, to do a bit of Tube Rolling, so I can describe the sound of the originals a bit better, compared to other tubes that exist out there. 

You should keep in mind that most tubes are rated for a life of around 1000 hours, so you'll need a few if you're to use a tube amplifier. This doesn't mean that the amplifier will die after 1000 hours, but you will have to replace the tubes. The amplifier has an automatic bias circuit, so no re-tuning is required when replacing the tubes.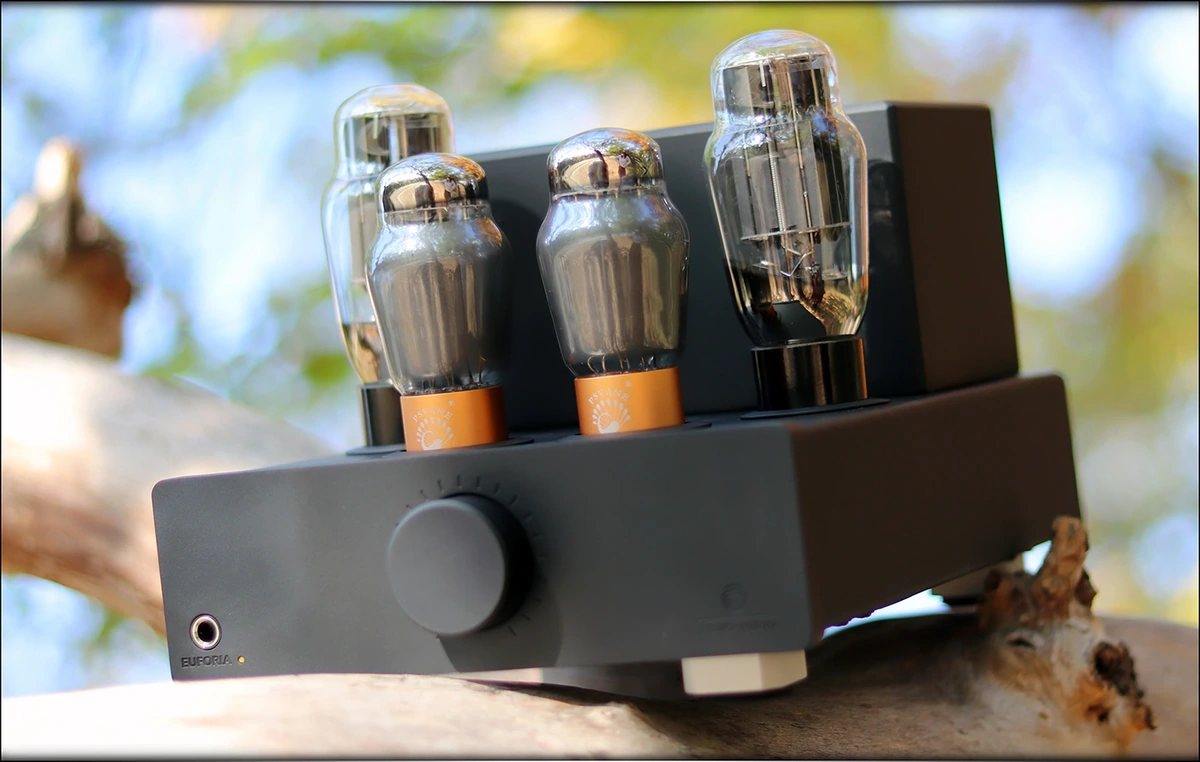 There are two buttons at the back, one that is a power on/off switch, which turns the Euforia on and off, and one that switches the crossfeed circuit on and off. For those of you who have headphones, but who are coming from large speakers, you may feel that besides a very few select headphones, like Crosszone CZ-1 and Beyerdynamic Amiron, the soundstage and the type of presentation coming from a headphone feels more in-your-head than it feels within a room. The crossfeed circuit mixes some of the signal from each channel into the other one, to emulate the feeling of a listening room a bit better. It doesn't quite work for me, as I enjoy having extreme levels of separation, and since I listen to relatively new music in general, but if you have old recordings with hard panning in just one ear of certain sounds, you will surely appreciate the Euforia and this little feature. I found that with older music, like Iron Maiden, Deep Purple, Black Sabbath and such, it made certain songs sound much more natural when engaging the crossfeed circuit. 

I love the overall aesthetic of Euforia, it is simple, matte, but also elegant and well-built. There are no errors, and regardless what you're used to seeing in less expensive devices, this is how a proper high-end Amplifier should look and feel like. There's great attention to detail, and even the RCA inputs and outputs at the back leave an impression of quality.


Since all Tube Amplifiers get quite hot during usage, and Euforia is no exception, it comes with tall feet, and thick, high-quality rubber on those feet, so it doesn't slide on your table. Weighting about 6 KG, Euforia is one of the heavier amplifiers out there, especially for headphones, but it doesn't take quite that much space on my desk, and I love seeing it there, especially at night, when the tubes made my girl tell me that I have one of the most beautiful setups in the entire world. Even when turned off, Euforia is a looker, and although it is pretty simple, with no display, it looks amazing enough to catch your eyes. 

You can find the 6.3mm Single Ended jack on the far right bottom corner of the unit, right next to the yellow LED. The volume potentiometer is very precise, smooth, but it has no channel imbalance, regardless how loud or quiet you're listening to Euforia. On the bottom-right corner, you can find the Feliks logo, as a beautiful light touch to the balance of the device. 



Sound Quality

Especially if you come from either a very affordable Tube Amplifier, like the xDuoo TA-10, or if you're coming from high-end Tube Amplifiers, but with a colored sound, like those of Woo Audio, you'll notice that Euforia lacks the coloring people have come to associate with Tube Amplifiers. Usually, Tube Amplifiers had a thick and warm sound, with a rolled off treble, but not Euforia. Even Feliks themselves take pride in their products, and if you read my review on Feliks Echo, a 500-USD Tube Amplifier that made my heart pound, you'll know I like Feliks's approach to having a Tube Amplifier sound clean, crisp, detailed, wide, but not very colored. 

Indeed, the Euforia sounds really really clean. There's a magical kind of resolution and detail with Euforia, where it sounds like it is an analytic in terms of raw detail, but it is also musical and natural. The overall character is fairly wet and fluid, there's no lack of emotion, and I'm surprised to say this myself, but Euforia is like a really well made amplifier, but one that has the advantage of tubes, without taking in any disadvantage for them. For someone who spent a lot of time with really expensive tube amplifiers, but mostly for speakers, I'm surprised to hear this type of quality for just 2000 USD, where there are competitors at 5000 USD that barely manage to do it. If you're not into a slightly clinical presentation though, you can always upgrade the tubes to ones that will add a bit of warmth and sweetness. The default tubes are made to sound clean, crisp and clear, they sound like clarity was above everything, and they really pulled it off.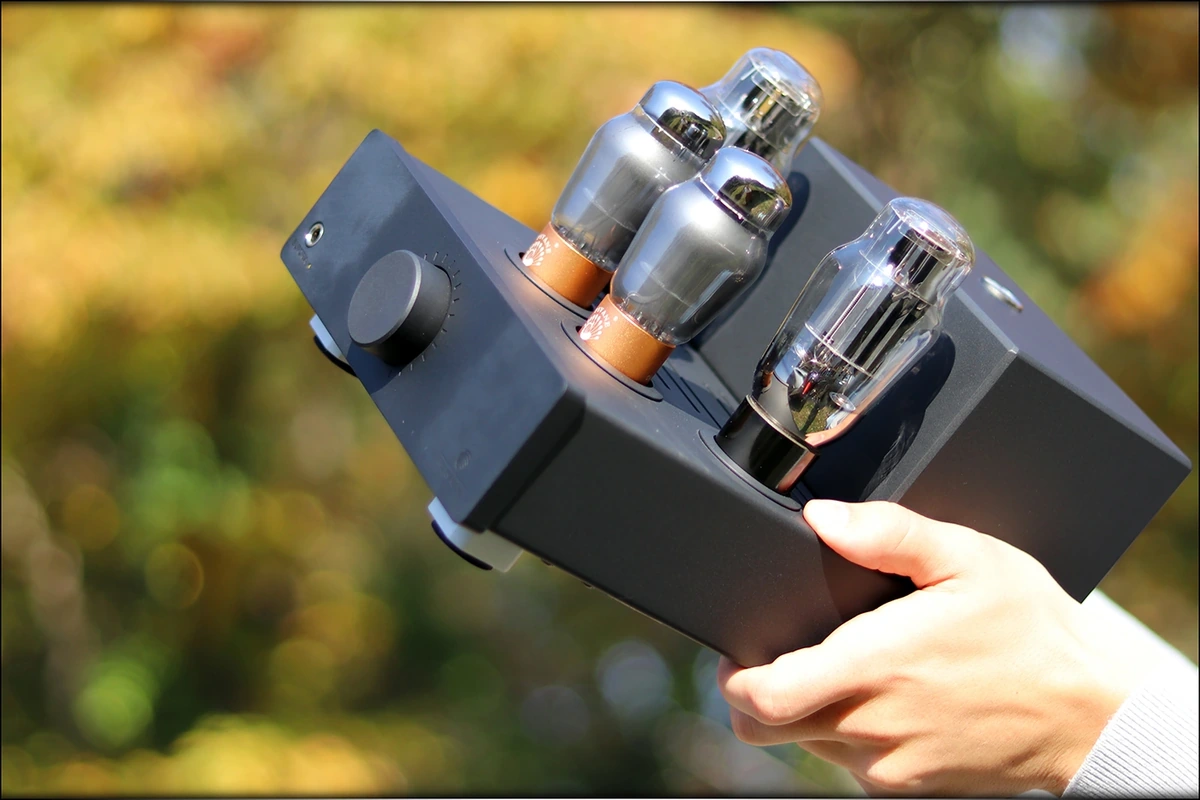 The bass is really pure, a raw delivery that highlights what most neutral-signature lovers would faint when hearing. Indeed, the bass is not the main highlight for Euforia, it isn't meant for bassheads, and I actually feel it sounds better with warmer headphones, like Audeze LCD-MX4, Sennheiser HD 660 S or Ultrasone Signature DXP, than it sounds with really bright cans, like Adam Audio SP-5. If there was a tuning Feliks Audio went for, that was accuracy, and if the bass was present in the recording, Euforia will present it heavy, and deep, but if the bass was light in the recording, Euforia will not add any by itself. You hear exactly what was meant to be heard, a truly correct amplifier that doesn't take away the body, doesn't add either, reveals exactly what it is supposed to. If you want to add more bass, you can add up to 7 dB without distorting, and you won't run out of headroom with Euforia, so don't worry, you can turn it into a bass cannon amplifier if you need to. 

The midrange is what I would call perfection. I am not a big fan of really forward mids because it tends to sound small in terms of staging, so when I noticed that Euforia had a midrange that was natural in presence and placement, I was quite delighted. You never feel that the mids are distant, but they aren't overblown nor in your face. The mids are clean, crisp and really detailed with the stock tubes. There's no coloration that I can detect, save for a bit of sweetness, and a bit of warmth, but a little bit. I enjoy a clinical / analytical tone, having been a fan of both Dita Fidelity, and Ultrasone Signature DXP, so the ultra-clear and detailed midrange of Euforia tickles my senses the right way. This sadly means that those looking for a sound with more body may want to look into tube rolling, and getting a tube set that changes the signature, because the default tubes are so clear, it's like they teleport you into the music, rather than just playing it. When a recording had something bad, Euforia will reveal that, but when a recording is good, like Dance Gavin Dance – Strawberry's Wake, or Unlike Pluto – Everything Black, you will hear perfection, everything will be right, all those sweet tones everywhere, clarity as much as it is possible, and you won't hear anything that may distract you from music. Where I praised the 500 USD Echo for its clarity and detail, considering it a really worthy purchase, seems for 2000 USD, Feliks Audio strikes again in terms of clarity. 

When I focused on the treble was the moment when I realised that Euforia has pretty jaw-dropping dynamics, at least in this 2019 latest configuration. With more aggressive music, that relies a lot on dynamics, like Dance Gavin Dance – Headhunter, I noticed that when things start to get into motion, in the intro, you can feel your mind stop with each musical note. You can feel shivers running through your fingers with each little guitar note that's played somewhere in the background. I appreciate the fact that Feliks didn't leave the treble to a smooth, loose hifi style sound that would appeal to those looking to tame HD800, but would otherwise lack impact and precision. Instead, Feliks Echo went with the approach to precision like they did on the bass and midrange, making everything cautiously neutral, the treble having a wet character though, so it is never sharp or harsh, having only the natural bite music would naturally have. This doesn't mean that it lacks treble extension by any means, Euforia has one of the best treble extensions I've heard, but the character is so well tuned that I never felt like taking them off because they got tiring. Poorly recorded albums, especially if paired with treble-happy headphones are a no-go with Euforia though. 



Euforioa sounds really wide and has great imaging and separation with headphones that are meant for it, like Crosszone CZ-1, or HIFIMAN Arya. With headphones that have a closer stage, it sounds smaller, like HIFIMAN HE6SE, so you will want to consider pairing it with something wide, if you want a wide experience, or something intimate, if you're looking for an intimate experience. 

I also noticed that Euforia works well with IEMs, so you don't have to worry if you have an in-ear you want to plug in from time to time, but still be able to experience Euforia. There's only the tiniest tiny bit of hum I can hear somewhere in the background, so you don't have to worry about it, it won't be audible with music, at least not at the levels where most people start listening to music. If pairing with IEMs, you should try to match it with some that are at least 32 OHMs in impedance, since the specifications state that it prefers impedances of 32 OHM -600 OHM



Video Review

Audiophile-Heaven Feliks Euforia Unboxing & First Impressions Youtube Video: https://www.youtube.com/watch?v=a2sY69I84Sg

Audiophile-Heaven Feliks Euforia In-Depth Youtube Video Review: https://www.youtube.com/watch?v=WcJXo8zWCa4



Desktop Usage 

Euforia is an amplifier you're most likely to use while at a desk, and while working at your desktop. It is almost impossible to carry it somewhere else anyways, since it is quite heavy, and you have to remove the tubes, and place it in a cover for protection against scratches. This means that you're most likely to place it somewhere and leave it there. The good part is that it looks stunning, pairs well with any setup, even with gaming setups in my case, and I fell in love with having it on my desk, so much that I keep it there even while not using it.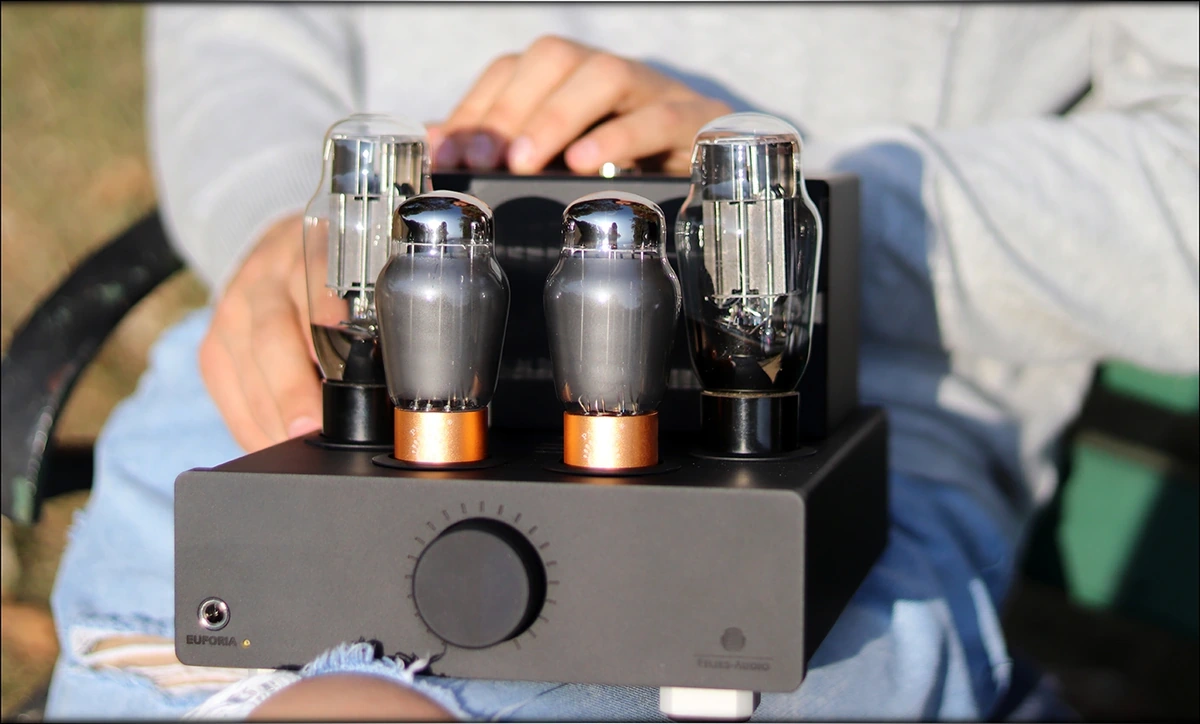 You should know that it gets quite hot during usage, and touching the tubes while they are running may result in some burned skin, along with some swearing. That being said, Feliks Audio implemented some amazing feats, like the large hole in the bottom, making sure the Euforia has good airflow for cooling the internals. 

I tested it as a PRE-AMP as well, because what fun would I be otherwise. For that, I have paired Euforia with Mytek Brooklyn DAC+ to Feliks Euforia to Roksan Caspian, to the amazing Buchardt S400 Speakers. The sound was really clean, clear and crisp. I appreciated the neutral tuning of Euforia, and it compliments the warmer-sounding S400. 

When used as a headphone amplifier, I had some favorites, which I will explore in the pairings part of this review. What you should know is that once you start listening to it, you're unlikely to leave your desk, so don't even think of starting it if you have something to do, because you aren't getting things done, if you're enhanced by the clear, detailed and musical presentation of Euforia. 



Comparisons

I have chosen Wells Milo, Mytek Brooklyn DAC+, Aune S6 PRO, and Feliks Echo to compare the Euforia to, all of them being pretty interesting competitors, and amplifiers you may be wondering about, or alternatives, some of them considerably less expensive, that may make a lot of sense for those trying to save some money. On a quick thought, I decided to add Audio-GD Master 19 as well to the comparison list. 



Feliks Euforia vs Aune S6 PRO (2000 Euro vs 650 USD) – I wanted to start by comparing Euforia with S6 PRO, because S6 PRO can also act as a DAC for it, situation in which I really enjoyed the pairing. Since Euforia doesn't have an extra large soundstage, it takes advantage from being paired with a wider sounding DAC, and S6 PRO is one of the widest DACs in the sub 1000 USD price range. The pairing shows that there's much more performance hidden in S6 PRO, if you pair it with a stronger amplifier, as the built-in AMP is not quite as strong, controlled and detailed as Euforia. Still, it also shows that if you don't have more money, you could also invest in Feliks Echo, and still have a really great experience. The sound of Euforia is generally cleaner, but also more clinical than S6 PRO is. There are hints of warmth and a slight hint of smoothness on the headphone output with S6 PRO, where Euforia extends more in the treble, has a more neutral midrange, but also better control, more driving power. I think that you're far more likely to use S6 PRO as the DAC for Euforia than compare them directly as amplifiers for headphones though. 

Feliks Euforia vs Feliks Echo (2000 Euro vs 500 Euro) – Feliks Echo is just a quarter of Euforia's price, but it still makes a really good comparison point, because you may be curious why you'd want to invest four times the money to get Euforia, or if you could stop at Echo, and still have a blast. What I love the most about Feliks products is that all of them, without a doubt, have an outstanding build quality and even on an entry-level unit like Echo you can see how good the craftsmanship is with Feliks Audio. Not only this, but when it comes to the sound Echo also has a pretty neutral sound, although a warmer, and a bit smoother in the treble, compared to Euforia, which feels like a much more mature version of the Feliks sound. The overall clarity, and detail is much better on Euforia, and it has considerably more driving power, and it has better dynamics, but that is to be expected. It also has a blacker background, with more instrument separation and resolution. What is interesting though, is that even after doing this comparison, I can still love the Echo, and feel that it is well worth the price tag, and will make some people really happy. The other fun part I noticed while doing this comparison is that Echo can still also be used as a PRE, and for a system where you want a 500 USD PRE, it is simply outstanding. There's just one feature that I wish Feliks would include sometime in the future to all their lineup, which is having a remote, to remotely control the volume. This is because if you're installing either as a PRE, you need to move to change the volume every time, and having a remote would make them better for usage as a preamplifier.  

Feliks Euforia vs Wells Milo (Khozmo Installed) (2000 Euro vs 1700 USD) – Wells Audio Milo was what I considered to be an excellent crossover between the typical Tube Sound, and a Solid State sound, as it is solid state, but has a very wet character, which helps music sound more musical, and most headphones pair quite well with it. Starting with the build, I was actually a bit disappointed to see that you cannot use Milo as a preamplifier too, because I would have been curious to integrate it as well in my speaker system. This being said, as a headphone amplifier, it has considerably more driving power. It also has relays that click when engaged, but the stepped volume potentiometer is actually not quite as good as the one found on Euforia, because everytime you go from a step to another, you hear a slight click in your headphones, something which doesn't happen with Euforia. As I said, Milo has considerably more driving power, so if you want to drive something like HE6SE, it is a better fit. In terms of sonics, Milo sounds pretty neutral-ish as well, but compared to Euforia, it is warmer, has a smoother treble, and also a smoother overall presentation in general. There's a slightly larger soundstage, with more space between instruments, so Milo pairs better with headphones that sound intimate, because it compliments them more, HD660S being a headphone that shows this a bit. On the other hand, thanks to the smooth treble, it shows how Euforia pairs better with headphones that have a smoother treble, like Audeze LCD-MX4, or Rosson RAD-0. All in all, Euforia sounds cleaner, has a more intimate soundstage, has similar dynamics, but more resolution, and slightly more detail revealing abilities. There's more functionality to Euforia, and in the end it will be a battle of which you like more aesthetically, and what headphones you already have, as they each pair best with different headphones. 

Feliks Euforia vs Mytek Brooklyn DAC+ (2000 Euro vs 2200 USD) – Mytek Brooklyn DAC+ is another case where I would go for pairing it as the DAC for Euforia rather than use it as a headphone amplifier for comparisons, but many people have requested this comparison, so why not add it, I thought to myself as I started writing. The most obvious difference at first is the driving power, which is much higher on the Mytek Brooklyn DAC +. Then, there's the tonality, which is quite different. Brooklyn DAC+ has a more colored sound by a good margin, being much warmer, also having a much wider soundstage. This being said, the dynamics are considerably better on Euforia, and it sounds far more realistic. DAC+ has a more forward presentation for the midrange, so you get a bit more engagement, but Euforia has better detail and clarity, and it feels considerably more transparent. It also tampers less with the signature of the headphones or IEMs that are connected to it. There's a bit of hiss with DAC+, and the hum from Euforia is lower than the hiss from DAC+, especially if you're using IEMs, so that's something to take into account. At the end of the day, for a similar price, the DAC+ has considerably more functionality, which makes it an excellent DAC to pair Euforia with, and if you want a warmer, smoother, wider sound, it works really well by itself, but if you want more dynamics, better clarity and resolution, more realism Euforia should be the one for you. 

Feliks Euforia vs Audio-GD Master 19 (2000 Euro vs 880 USD) – Master 19 is a quickly growing phenomenon at this point. It isn't just a headphone amplifier, or a preamp, it is an entire phenomenon, and for a good reason. The price of just 880 USD is a steal for the type of quality it provides, and I'm shocked to see how similar it is to Euforia, despite costing considerably less. Starting with the build, the Master 19 is far more digital in principle, with the volume being adjusted digitally, but this also offers space for more settings. Master 19 also has both a Single Ended output, as well as a Balanced output, where Feliks Euforia only has a Single Ended output. Both have preamp outputs. Master 19 has considerably more driving power, and makes a puppy of HE6SE, which is like a large wild wolf for most amplifiers, really hard to tame. The main signature is also similar between the two, with a similar neutral tuning, excellent clarity, and honest presentation, but Master 19 has more width and depth, and similar dynamics. It also has a wet character, so it isn't dry or creamy either. Euforia wins in terms of aesthetics for sure, as Master 19 is quite bland looking by direct comparison. Euforia also has an upper hand in terms of how configurable it is, you can tube roll and get a totally different sound, but with its amazing clarity and detail. This is a good point when comparing it with everything else, because unless you want to do DSP, or digital signal processing, Euforia is the only one from this list (save for Echo) who can be configured, by using different tubes, to sound different. 



Pairing 

For the pairings part of this review, I went with four different headphones, all of which should put Euforia to test and reveal what it can drive the best, and where, if there is any place, it may have any issues. The picks are Beyerdynamic Amiron, Sennheiser HD660S, Kennerton Thror, Audeze LCD-MX4, and HIFIMAN Arya. HIFIMAN HE6SE almost made the cut, but it needs more driving power, and it is not the type of headphone I would want paired with a Tube Amplifier in general, for it I generally recommend Audio-GD Master 19. The DAC used for most of this pairings has been Mytek Brookyln DAC+, or M2Tech Young MK III DAC. At times I switched to less expensive DACs like the Aune S6 PRO, Pro-Ject Pre-Box S2 Digital, and even a small Topping E30, to mix things up. All DACs were consistent with Euforia, and it is not very sensitive to the DAC, instead it reveals how each of the DACs sound and what their strengths are. For the best overall sound, I would go for a wider sounding DAC, like Aune S6 PRO, Pro-Ject Pre Box S2 Digital, or a Young MK III. This being said, the sound is already quite neutral, so a Mytek Brooklyn DAC+ which is slightly warm may be better if you want a more musical sound.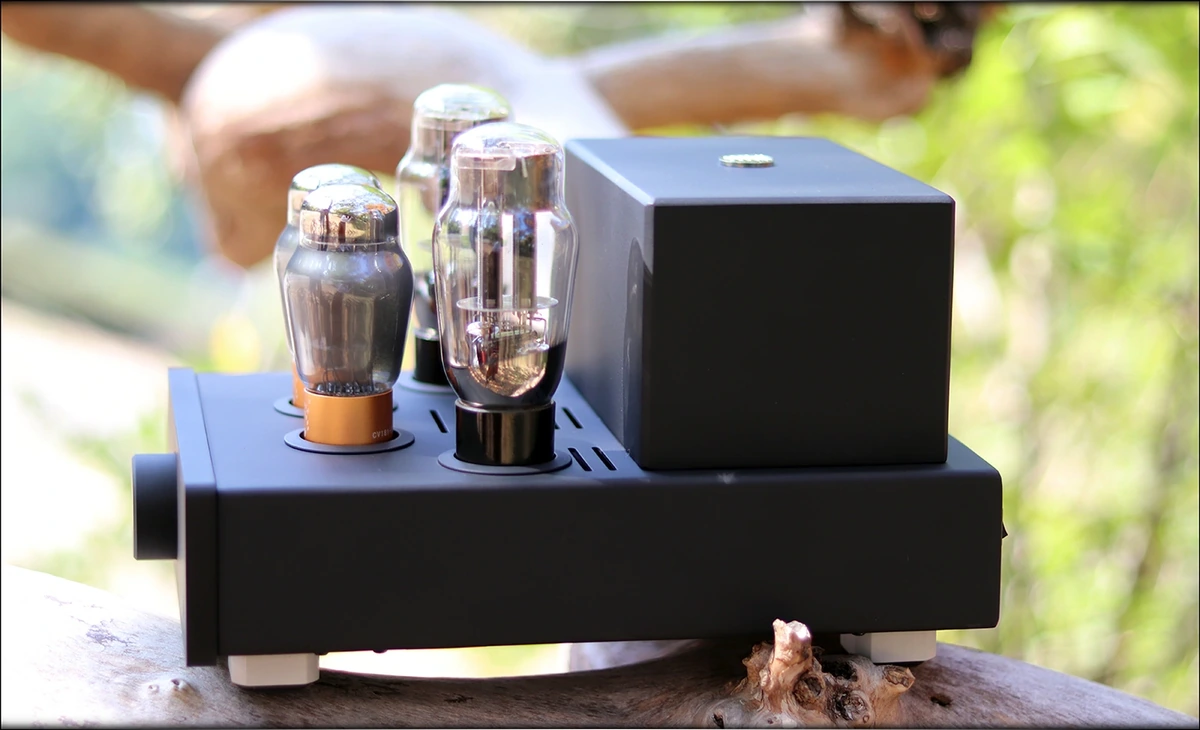 Feliks Euforia + HIFIMAN Arya (2000 Euro + 1600 USD) – Arya is a prime example of a headphone that I really enjoyed with Euforia. The power is more than enough for Arya to sound loud, controlled, with zero clipping, even at the maximum volume Euforia can bear. Not only this, but Arya was already sweet, musical and had a wide soundstage, with great instrument separation, so Euforia doesn't color anything, it keeps the sweet mids of Arya, and shows an even better clarity than most sources can do. It basically gives Arya some steroids, making them more clear, more detailed, but leaves in their musicality, large soundstage, and excellent separation. The dynamics are through the roof when it comes to music that can make you wince from a single musical note, so you'll surely enjoy this one if you go for it. 

Feliks Euforia + Beyerdynamic Amiron (2000 Euro + 700 USD) – Amiron is not quite that expensive, but it is one of the hardest to drive headphones I have around the house, being quite picky when it comes to its amplifier. The sound with Euforia shows just how detailed, clear and dynamic a Beyerdynamic headphone can be. Amiron isn't the most musical around, but it has a large stage, and Euforia paints it properly. Not only that, but there is enough power to make them loud, there's enough control to have them at almost the maximum volume without clipping, and if you're looking for a slightly more mature signature, dynamics and stage being both excellent with the Amiron Home. 

Feliks Euforia + Audeze LCD-MX4 (2000 Euro + 3000 USD) – Audeze LCD-MX4 was the first headphone where I was concerned for Euforia. This is because they are pretty hard to drive, and they are a low impedance headphone, which I feared may give a hard time to Euforia, especially at loud volumes, where there could be some clipping or distortions, as it pushes the limits of the power tubes. Fortunately, this wasn't the case, and Euforia painted LCD-MX4's sound as smooth, and clean as it ever was. The liquid character of Euforia helps a lot with the overall sound of LCD-MX4, as it was a bit dry and creamy at first, and making them wetter in character gives them a much nicer sound. The soundstage is natural in size and the instrument separation is pretty great. The dynamics are outstanding, and the neutral character of Euforia is really good and complementary for LCD-MX4, as they do not like a warmer source that would make them too warm or too thick sounding. 

Feliks Euforia + Sennheiser HD660S (2000 Euro + 500 USD) – Sennheiser HD660S is another headphone where I feared that Euforia may struggle, because like some of the ones I added to this pairing list, they are quite hard to drive. Here, if you're a fan of a slightly more forward midrange, and of a more intimate soundstage, you'll love the Euforia with HD660S. As it is not an amplifier that necessarily sounds large, but rather highlights the original signature of a headphone, but making them really dynamic, HD660S and their unique presentation, with a more intimate soundstage, forward mids and voices, and with the thicker bottom end, that hits nicely and has great impact, sounds pretty close to heaven with music you want sounding like this, like punk and certain pop, like Ken Ashcrop – Take Me Home. The dynamics are outstanding in this pairing and I'm enthusiastic to give it even more ear time. 

Feliks Euforia + Kennerton Thror (2000 Euro + 3000 USD) – Thror is the type of headphone that is already really neutral, and it is a great pairing if you are looking for a purely neutral headphone. They are not very romantic, but they have good musicality. I would have expected a much smoother and warmer sound, judging from the design and aesthetics, as they looked like Rosson RAD-0 sounds like, but Thror is the type of headphone to get if you have the patience to let it sing. The soundstage has average width, but excellent depth and layering. The clarity is outstanding, and if you wanted to get the most you could from Thror, in terms of how analytic and revealing it could get, Euforia is a great way to do that. The wet character of Euforia pairs well with Thror, because although the pairing is a detail monster, it is never harsh, and all textures have a liquid presentation to them. Just keep in mind that the tuning is really neutral, so no extra bass compared to what was in the recording, and the treble is extra sparkly, with good extension, and while the mids are musical, they are slightly cold, as Thror always is. Also make sure to burn-in your Thror as it really takes advantage of some extra burn-in time. 

Feliks Euforia + Crosszone CZ-1 (2000 Euro + 2000 USD) – Once again, I am surprised by how versatile Euforia is, even when pairing it with a gentle, yet neutral performer like CZ-1, a headphone with 3 dynamic drivers per ear, and which is also fairly hard to drive. CZ-1 sounds amazingly sweet and spacious, but also gentle, and with the detail and clariry typical of Euforia, you get a really clean presentation. There's also the dynamics, which are great, but you should keep in mind that this is also a pretty neutral pairing. Not all of my reviews focus on neutral equipment, but for that moment you want to enjoy some proper classical that sounds just as it was recorded, CZ-1 and Euforia are a pairing that's pretty well matched. 



Value and Conclusion

We aren't exactly talking about value with Euforia, as it costs 2000 Euro, but you're paying 2000 Euros on something you can consider an investment. An amplifier that has three years of warranty, an amplifier that has the ability to be used as both an amplifier and a PRE, and an amplifier that has enough power, and control to do just fine with both IEMs and large headphones. 



Starting with the package, you will notice a grand presentation for Euforia, especially if you order it with the best tubes available from Feliks Audio. Even if you don't go for those, don't worry, there'll be enough of an unboxing for it to be fun. 

The build quality is stellar, and so is the overall quality of the device, once you have it in your hands. Or rather on your desk, because this is a desktop unit, and considering the weight and size, it will most probably be a desktop unit for a long time to come.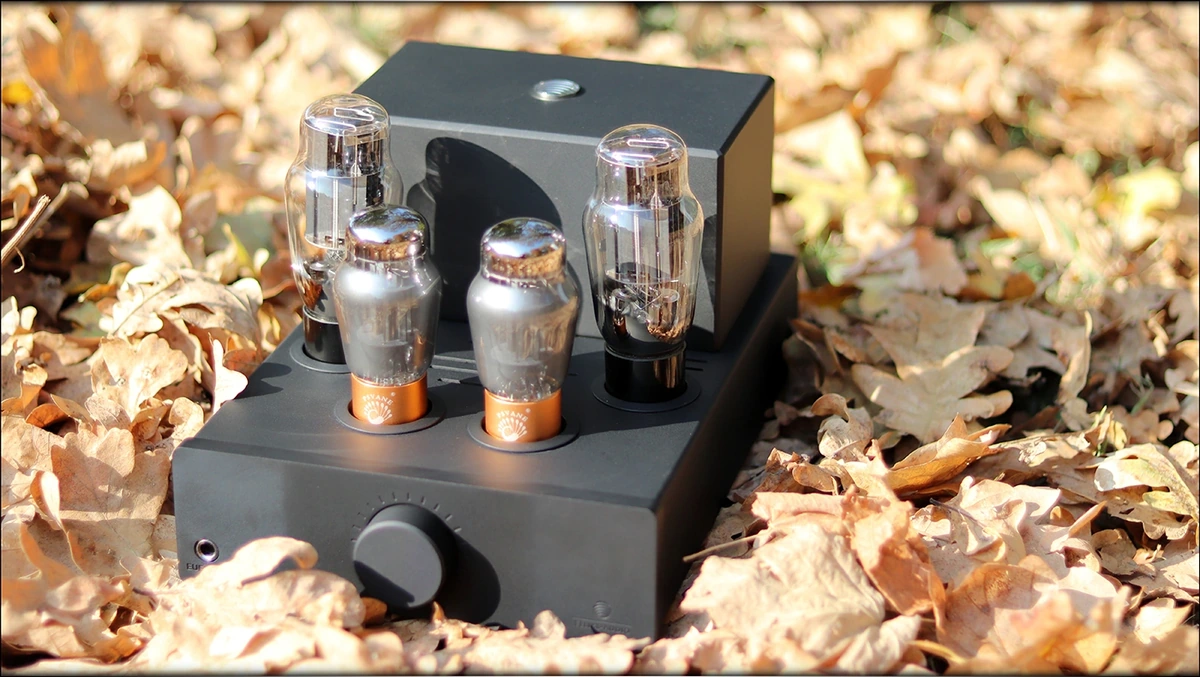 The sound is neutral, and it may feel clinical to some, but this also means that the sound is detailed, has one of the best clarity you can find, and it is a honest sound that really highlights the strengths in both the headphones you connect to it, and also in the music you're playing through Euforia. There's that dynamic that I love, where when a piano key is pressed harder, and I feel that in my entire being, that's the kind of presentation live music has, the kind of emotion you should feel from music, and the reason why you're investing in a high-end headphone amplifier.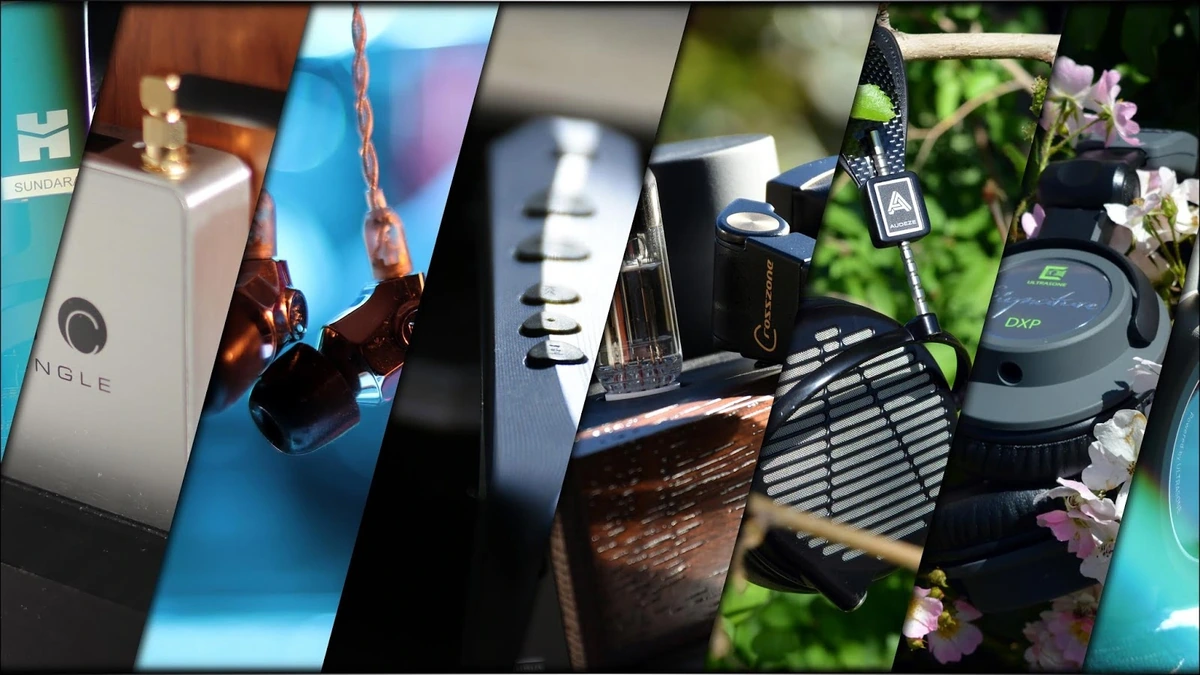 Before the end of this review, I will add Feliks Euforia to Audiophile-Heaven's Hall Of Fame, as it is one outstanding Headphone Amplifier, and although it costs a pretty penny, it provides back a dynamic presentation, with excellent clarity, something to look forward to.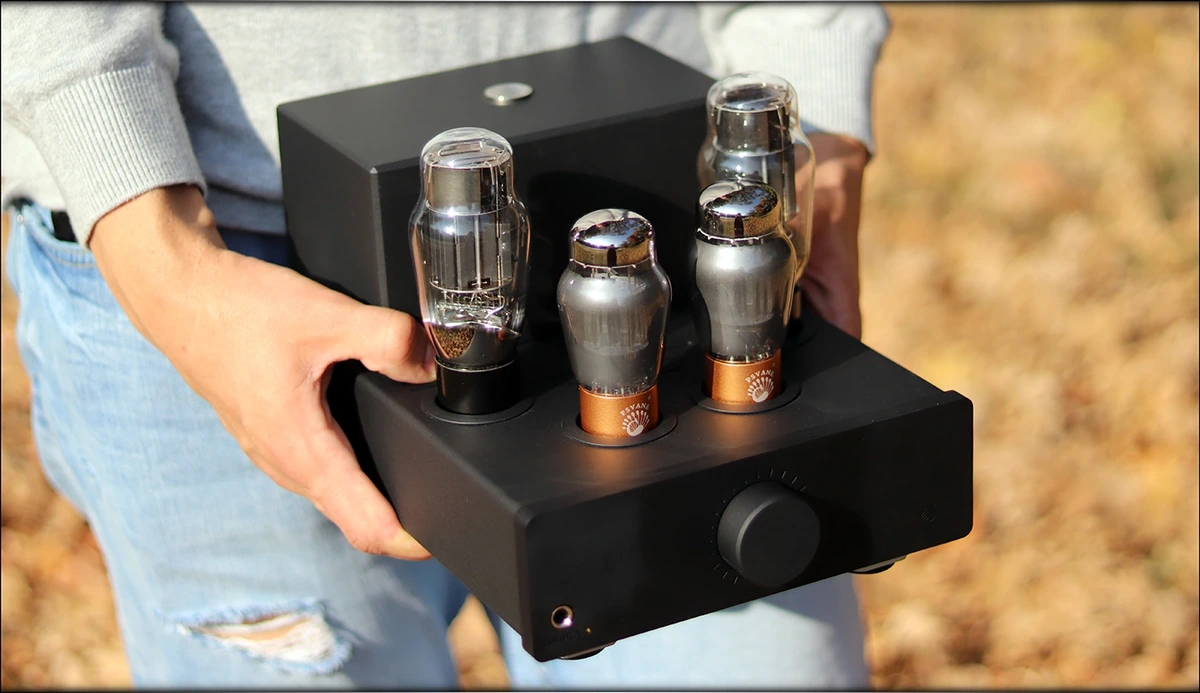 At the end of this review, if you're looking for a really well-built amplifier, something to go well with any desktop setup you're having, if you want an amp that has both a pre function, and a headphone output, and if you want to have a really clear, crisp sound, with a natural overall presentation, and if you want to hear the tiniest details in your music, and be able to pair it with a variety of headphones, Euforia may be just the thing for you. 

Purchase Link: http://feliksaudio.pl/en/products.php

---
--- Please remember to stay safe, and always have fun while listening to music!---
 - If you have a dime to spare, please donate, and help us! It would make the day brighter for me and my wife- 
---
Full Playlist used for this review
We listened to more songs than those named in this playlist, but those are excellent for identifying a sonic signature.  I recommend trying most of the songs from this playlist, especially if you're searching for new music! The playlists are different for Spotify, Tidal and Youtube, and based on the songs I enjoy and are available on each!
https://www.youtube.com/playlist?list=PL_cjBXGmwSHSdGcwuc_bKbBDGHL4QvYBu
https://open.spotify.com/playlist/5J3oloz8Riy9LxEGenOjQ0?si=979ba4f082414be7
https://tidal.com/browse/playlist/330fd544-8e5b-4839-bd35-676b2edbb3d5
--- Contact Us ---





---