Bleeding Edge Precision – Adam Audio Studio Pro SP-5 Headphones
Adam Audio makes an interesting entry in the headphone world, by pairing with Ultrasone to bring Adam Audio Studio Pro SP-5, a 550 USD Headphone, just 50 USD above Ultrasone's own Signature Studio, both headphones having many features in common. This review will be slightly different, as this time I'm approaching them both as an enthusiast, but also reviewing them from the perspective of a music producer, looking for a mixing, mastering and music production headphone.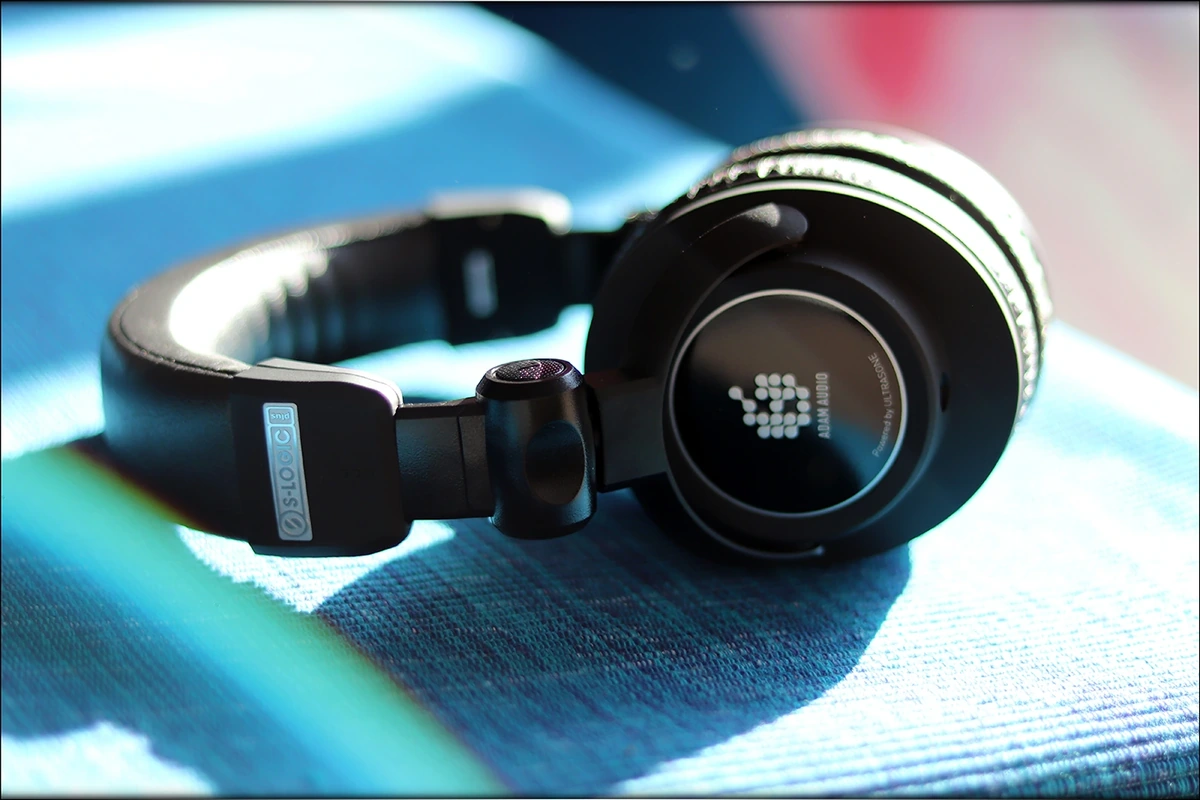 Introduction

Adam Audio is to audio and music production, as water is to plants, you can't work in the production / mastering and mixing industry without having heard about Adam Audio and their famous studio monitors. Their products are actually used virtually in all mixing / mastering and music production studios, because they have a good price / performance ratio, they offer a really good detail and precision, and they are pretty much the workhorse of most producers. It would take too long to mention every single well-known artist who's using Adam Audio monitors in their music production process, and of course, they also have the customer support to back up their name, with excellent customer and warranty terms, their Studio Pro SP-5 being backed by a fabulous 5 Year warranty, pretty much the longest warranty you can find in the audio industry. SP-5 is powered by Ultrasone, and as a reviewer, I also reviewed Ultrasone Signature Studio, which is the base model for Adam SP-5. 

It should be noted that I have absolutely no affiliation with Adam Audio or Ultrasone, I am not receiving any incentive for this review or to sweeten things out. This review is not sponsored nor has been paid for by Adam Audio or Ultrasone or anyone else. I'd like to thank Adam Audio for providing the sample for this review. The sample was provided along with Adam Audio's request for an honest and unbiased review. This review reflects my personal experience with Adam Audio Studio Pro SP-5 Headphones. Every opinion expressed is mine and I stand by it, the purpose of this review is to help those interested in Adam Audio Pro SP-5 find their next music companion.
Product Link
You can get awesome Adam Audio products from www.amazon.com here: https://www.amazon.com/s/ref=as_li_ss_tl?k=adam+audio+studio
Link to Youtube Video Unboxing and short review

https://www.youtube.com/watch?v=fthvV9kVVtg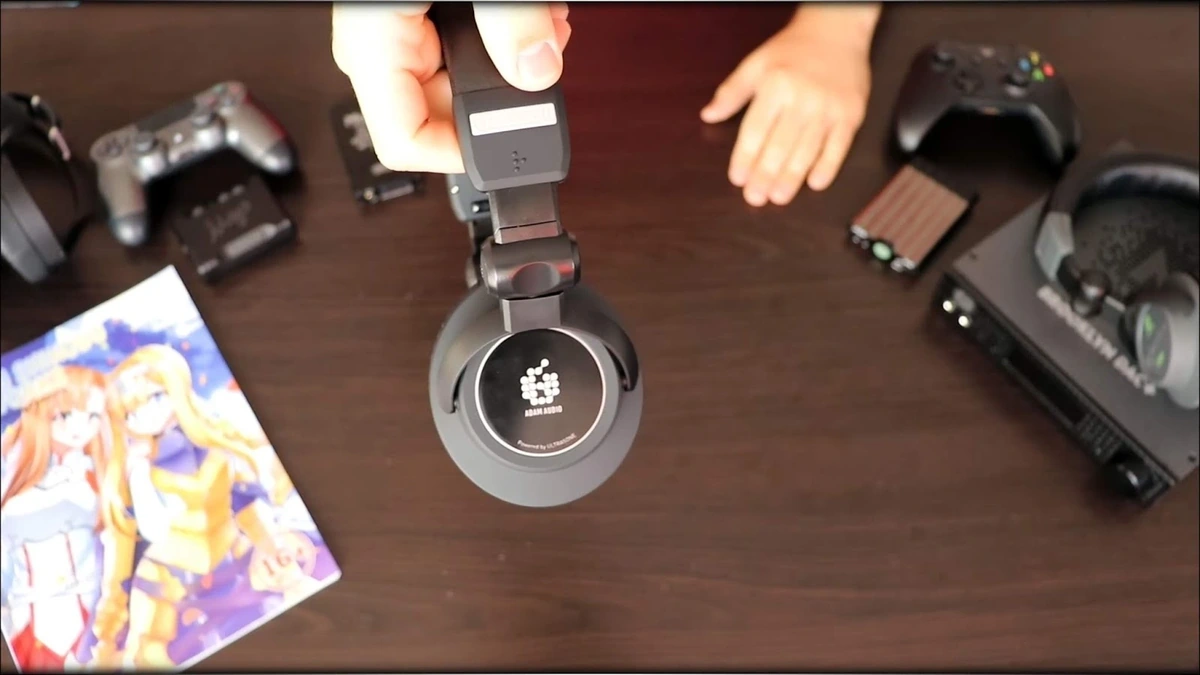 Packaging

First things first, let's get the packaging out of the way: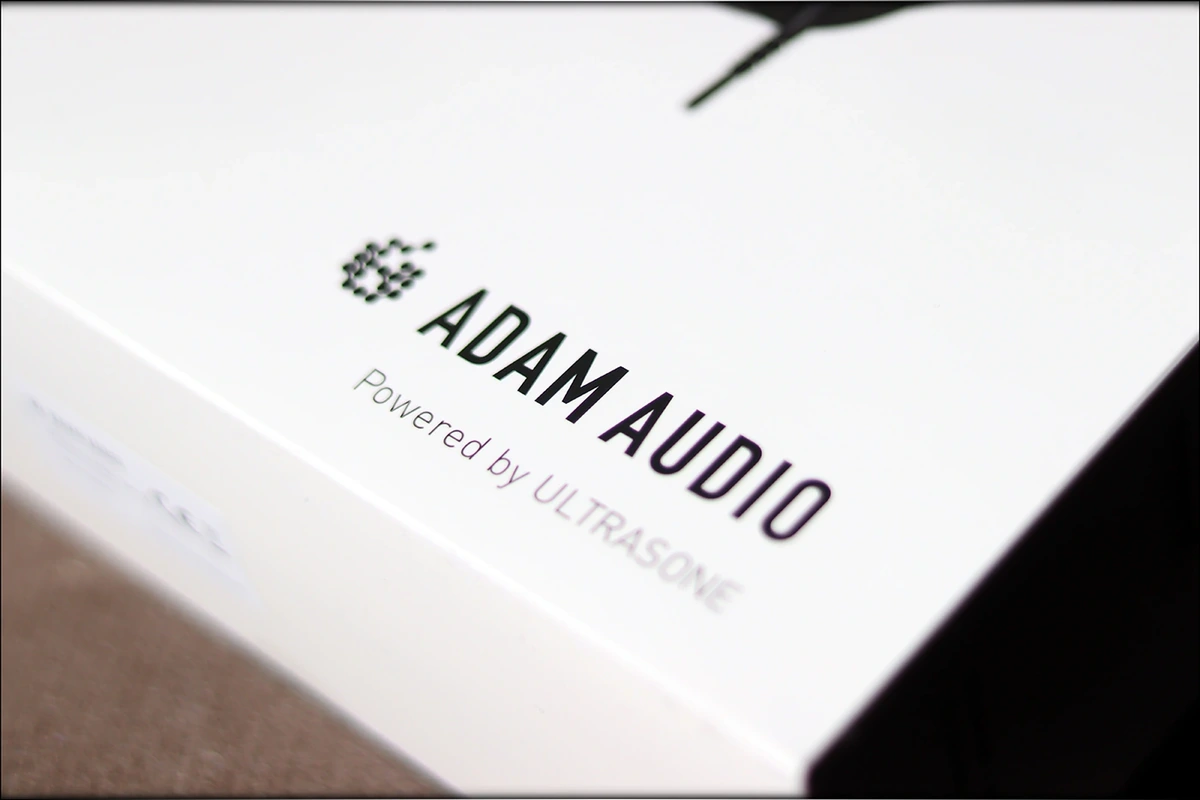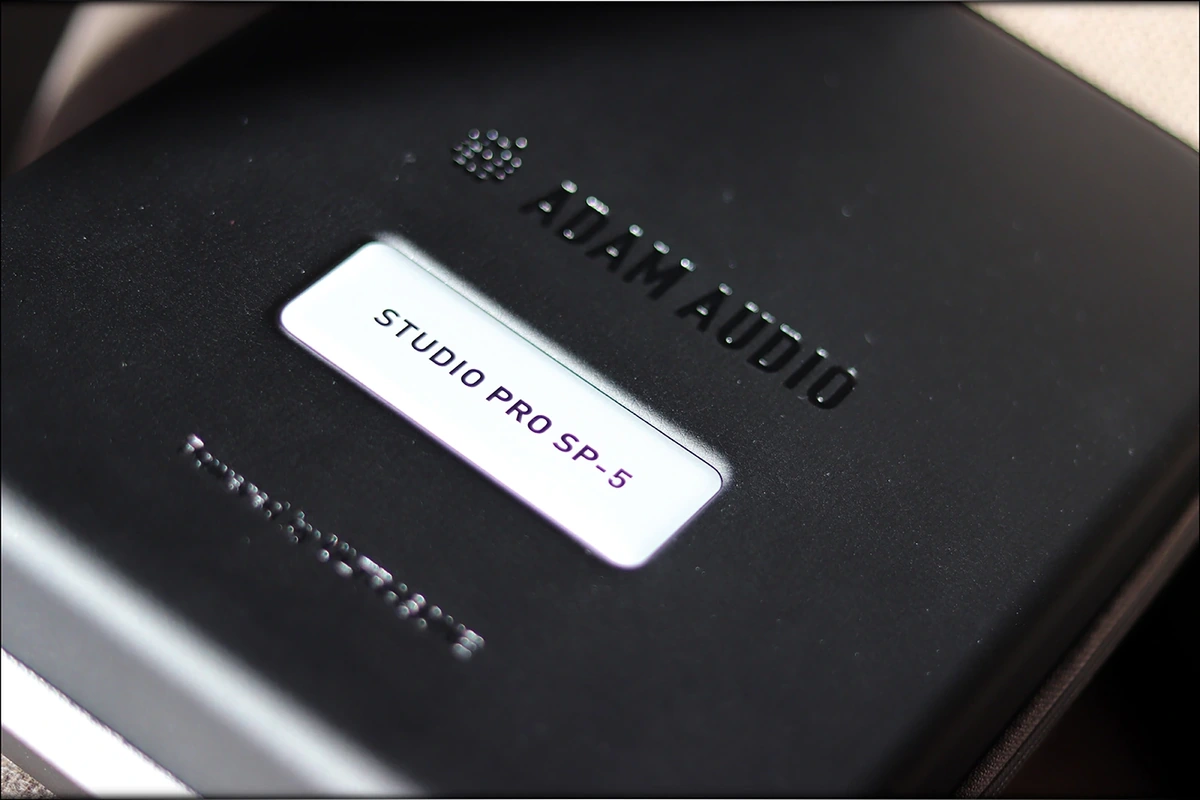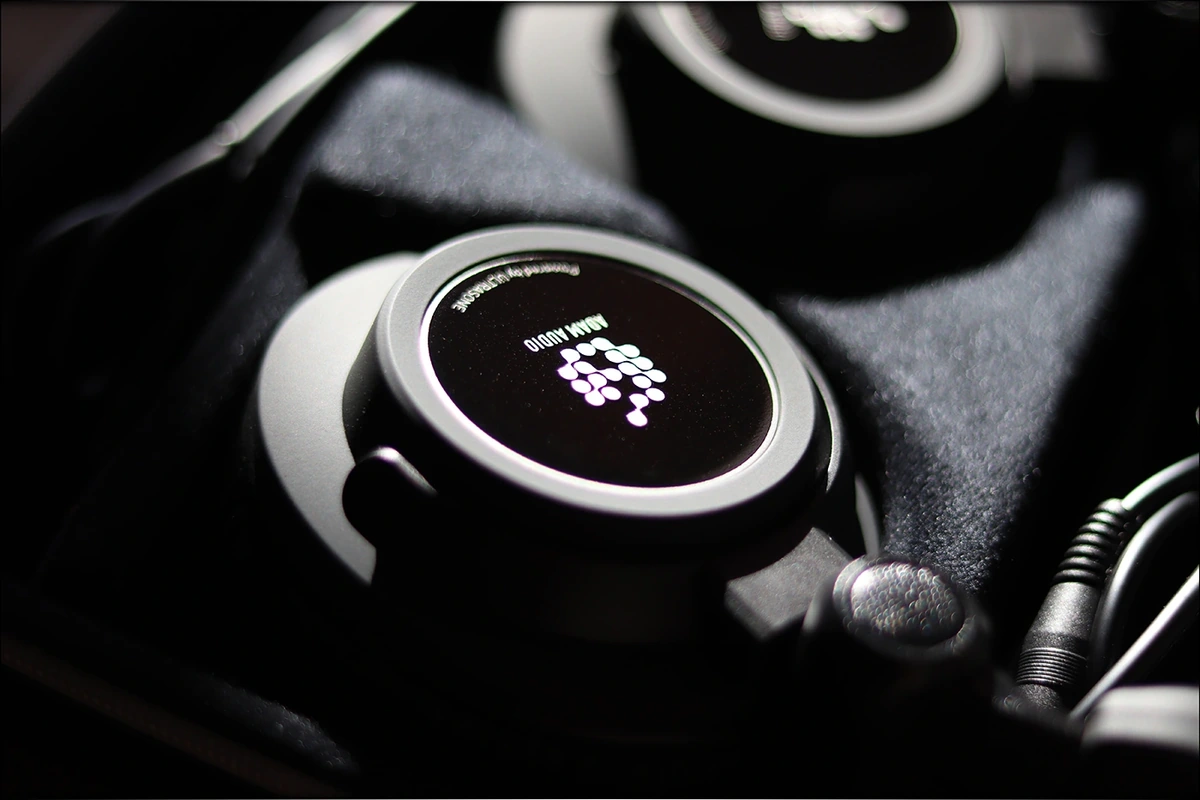 The funny thing is, I already did this unboxing two times before, for both Ultrasone Signature Studio and Ultrasone Signature DXP, and I knew already what was going to be inside and how it would look like. The interesting part is that the quality is still one of the best I've seen, and I can never get enough of that leather carrying case, high quality work and attention to details, and to that beautiful metallic plate on the front. 

The headphones are seated comfortably in a foam cutout, and they come with two cables, one shorter and ended in a 3.5mm cable, and one that is longer, and terminated in a 6.3 mm jack, made for either your audiophile power amplifier, or for your music workstation (this is a production, mixing and mastering headphone first, and an audiophile second). 

Overall you get everything you could need for using Adam SP-5, regardless whether you're a music producer or music listener, although I would like to mention that you may want to not use their carrying case to carry them, I like the finish on the soft leather too much to throw it around, like I'd do with a typical carrying case. 
Technical Specifications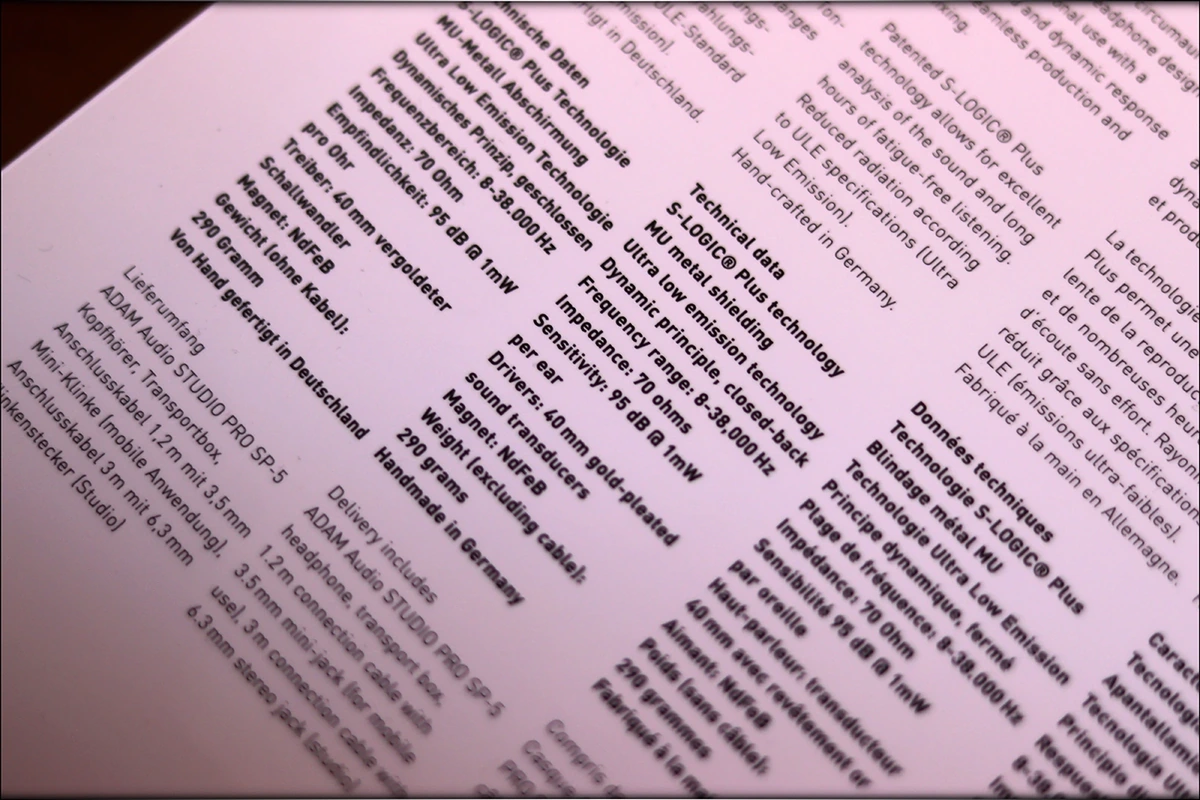 Build Quality/Aesthetics/Fit/Comfort

Starting with the build quality, this is Ultrasone's typical build quality, high quality plastic all around, with excellent mechanism for earcup movement, so you're not stuck with using the straight-ahead. On this note, there have been some interesting changes from Ultrasone's previous headphones, but I'm happy to see the same overall mechanism as the one found on DXP or Sig Studio. You can keep Adam SP-5 on one ear, like a DJ but you probably won't want to, because they aren't designed to work that way. 

The changes from the original Ultrasone versions become apparent when you look at the earpads and the cups, as the earpads offer a much better cup depth, which means that if you'd be going to use Adam SP-5 on one ear, you'd need to press it rather heavily with your other hand to hear something. 



This is the interesting part, Ultrasone Signature DXP and Ultrasone Signature Studio were good with the isolation, but were not really spectacular, but Adam SP-5 is something else entirely. I can understand the need for this, and I actually appreciate it, live mixing, and live music production requires your headphones to sometimes be perfectly sealed from the outside noise, but what Adam Audio Pro SP-5 does is simply insane, I get almost 30 dB of isolation from the outside noise, so much, that I can't really hear loud music that's being played right next to me.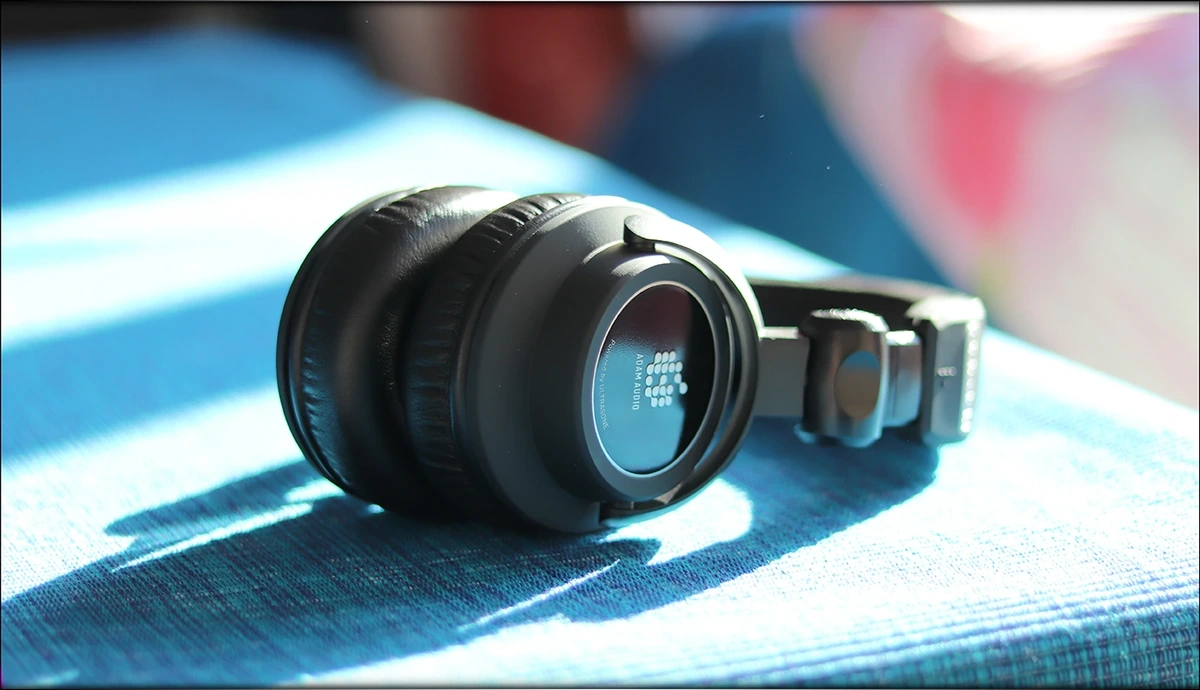 If you're an audiophile planning to take them on a walk, you won't hear loud construction noises even if you'd be physically on the build site. 

This works the other way around as well, Adam SP-5 is so good with the isolation, that it doesn't isolate either. I've been able to blast full volume metal, and grindcore, at 2 AM without anyone even noticing. This means that you can also take them to a library and blast some Dimmu Borgir without anyone even knowing what got you so pumped up. 
On the music production side of things, I think that the low leakage and high isolation are quite excellent, you can do live mixing and such without an issue, even during a concert, when wearing Adam Audio Pro SP-5, and the low leakage makes them ideal as monitor headphones for recording, those can isolate drums, or anything really, you can blast the track in your headphones, and the microphone shouldn't pick it up, so a win-win situation for both the guys doing the production, but also for the artists doing the vocals, or recording other instruments. 



The fit is tight, but not much tighter than Ultrasone's Signature DXP or Signature Studio. Still, the fit is tight enough, that you can safely move around and headbang with Adam SP-5, you could run while wearing them, and you could do pretty much anything, without having to worry that they'll fall off your head. They don't get overly hot, although they are on the warm side of things, and they aren't nowhere near as comfortable as a HIFIMAN Sundara, for example, but that's not really the point of a fully closed-back headphone. 

Consider the following situation, if you take a long trip on a train, every day, or weekly, and you really don't want other people to hear your music, nor want to hear their conversation / noise, you'd quickly grab an Adam Audio Pro SP-5, you'd be literally cut off that world, and free to fly with your music. 

Overall, the build quality is exceptional, the isolation is exceptional, and even better, and the comfort is as good as it gets for a headphone that isolates this well. It reaches a golden standard, especially since they are meant to isolate well. 



Sound Quality

The sound of Adam Audio Studio Pro SP-5 can be described as extremely precise, very detailed, very bright, clear, clean, you can say that it has a perfect phase, and although this seems strange, it has a smooth texture in the bass and in the treble, despite having a very precise and natural texture in the midrange. The speed of the entire headphone is Formula 1 speed, and everything is placed in a wide space, with excellent dynamics, sounding impressive and explosive. 



Starting with the bass, Adam Audio Studio Pro SP-5 has a very neutral bass when it comes to quantity, this is not a basshead headphone, but rather a headphone that lets you hear the true detail hidden in your bass. It has one of the best bass reproductions I have ever heard in the 500 USD price range, and I'm not talking about the quantity, but about the speed and precision. Of course, they have little rumble, but the extension doesn't die early, it is just the quantity that is neutral, to leave space for everything else to shine through. 

The midrange is extremely clear and clean, although they have a really impressive natural texture as well. The voices are slightly thinner than you're probably used to, especially at first, but this is so that the upper bass doesn't veil the actual details which you may want to notice. You can notice that this is actually how you'd expect even a baritone voice to sound like in real life, most other sonic styles actually emphasizing the thickness a touch to sound more pleasing and euphonic, where Adam Audio Studio Pro SP-5 stays very neutral and linear. This linearity and lower amount of body to sound makes them light and snappy, but gives guitars, especially electric guitar solos a really juicy and emotional presentation, especially if they are mastered well, like the music of Dance Gavin Dance is.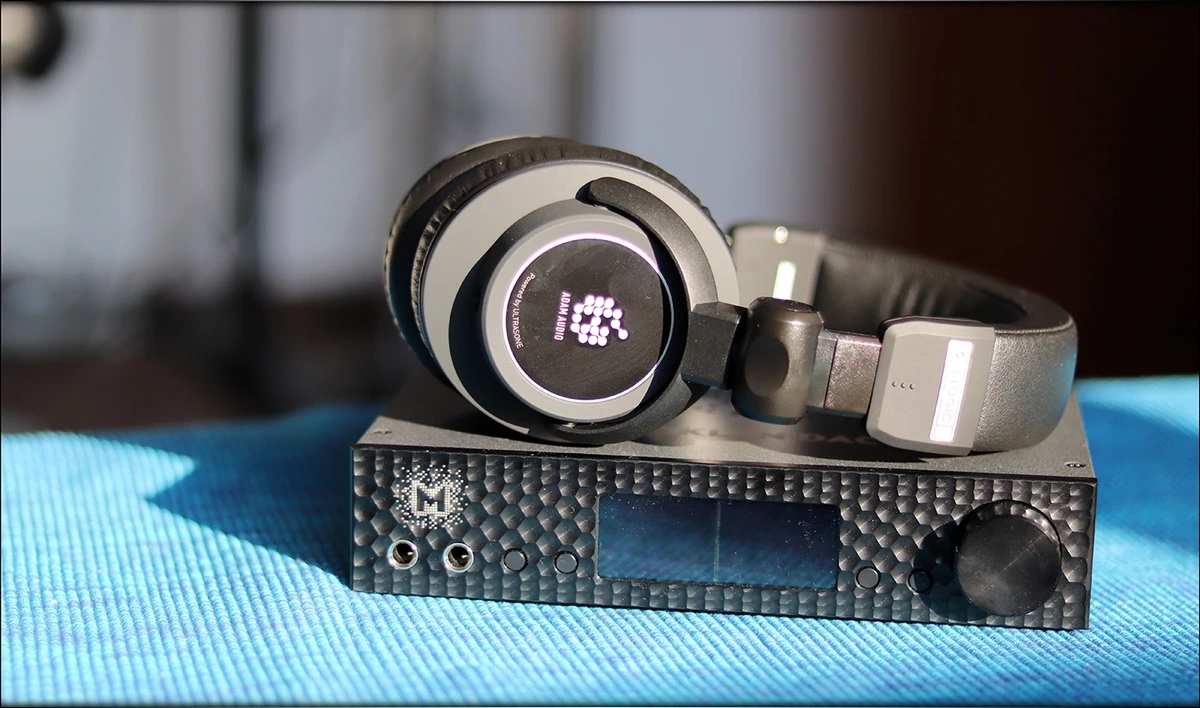 In the midrange, they have a way of portraying the voices very close to the listener, bringing up every detail in the voice, both in the texture, and in the tonality, so you can really quickly notice all the fine nuances in a vocal presentation. 

In the treble, you can expect a really smooth texture, although it isn't inexistent, but it is smooth rather than absolutely natural, most probably so you can work on your music for hours without having listener's fatigue. The body of the treble is ever so slightly splashy, thing which I love to bits, I always enjoyed this kind of treble, that is more natural than a dry one, but one thing you really need to note down is that you will find a very very bright treble presentation, relative to the bass and the midrange. This is by no means a negative, and the headphone itself doesn't rely on the treble to bring out details that aren't there, but the treble surely is in good amounts, and this makes them happy and upbeat, but also extremely revealing. You may be expecting them to be rather sibilant, given the large amounts of treble, but they actually are rather good, they don't have more sibilance than present in the record, Ultrasone's S-Logic technology, combined with Adam Audio's fine tuning having done a good job of presenting a good amount of treble without making it dry, harsh or sibilant. This being said, they will present sibilance if present in the record, and as a music producer you want that to happen, so you know exactly when your record has sibilance inside.  

Funny thing, after listening to my own Youtube videos using Adam Audio Studio Pro SP-5, I realised that I am adding probably too much dynamic compression to my audio, and they showed that in almost 5 seconds, thing which does come in handy, as I'll try to process the audio part for my videos slightly different from now on.



The soundstage is on the wide side, but also fairly deep, with a good instrument separation. The dynamics are also great, which helps a lot, especially in music production, because you want to know the moment you still have the dynamics, and the moment you lost them to processing. They also have a very open sound that sounds like they are open, despite the fact that they are closed back. 

The stereo separation is also top level, so you can easily tell apart if you've gone too far when doing some stereo panning, or whether it is right spot-on, music with excellent production really showing that, like Daoko's and TeddyLoid song DaiSuki. 

The brighter and otherwise neutral signature also works well for very noisy environments, so if you want to do some live mixing, they are designed with that in mind. 




Portable Usage

The portable usage of Adam Audio Studio Pro SP-5 is actually not the best out there, since they are rather hard to drive, and they require you to carry at least a 300 USD Player, and won't work from ultra portables. 



This being said, they stand well to wear and won't tear from being taken outside, I actually did take them in full blown winter, at -20C and they didn't have any issues with that. During the summer, they may get a touch hot, but that's not a big issue, and it is to be expected of their design. 

The high levels of isolation make Adam Audio Studio Pro SP-5 a bit risky to take outside, you could literally walk through a dangerous place without taking notice, I mean, they isolate so well they can isolate most of a concert, you're not going to hear dangerous animals or cars around you either. 

Otherwise, they are not too big, they can be tucked away nicely, and their build quality allows them to be worn while on-the-go. They are clearly made a bit more for indoors usage, scaling well with better sources, usually desktop, and being a headphone you'd rather use inside. 

This being said, if I was to say that I consider HIFIMAN Sundara to be portable, I would be strange, because most people wouldn't take a fully open back headphone outside, especially in less than friendly conditions, so in the end, a fully closed back headphone with good clamping force and isolation, like Adam Audio SP-5 may be an excellent option for portability. 



Comparisons 

The comparisons part of this review will be focusing on comparing Adam Studio SP-5 with Ultrasone Signature DXP (500 USD), HIFIMAN Sundara (500 USD), and Audeze LCD-MX4 (3000 USD). The point here is to compare Adam SP-5 to similar headphones, but also to another, more expensive headphone that is also targeted towards both the audiophile, but also the music production crowds. HIFIMAN Sundara is a high quality audiophile headphone, with a really dynamic sound, and makes a really worthy competitor for Adam SP-5, but for very different reasons. For comparisons with Ultrasone Signature DJ, and Ultrasone Signature Studio, please check out my Ultrasone Signature DXP review.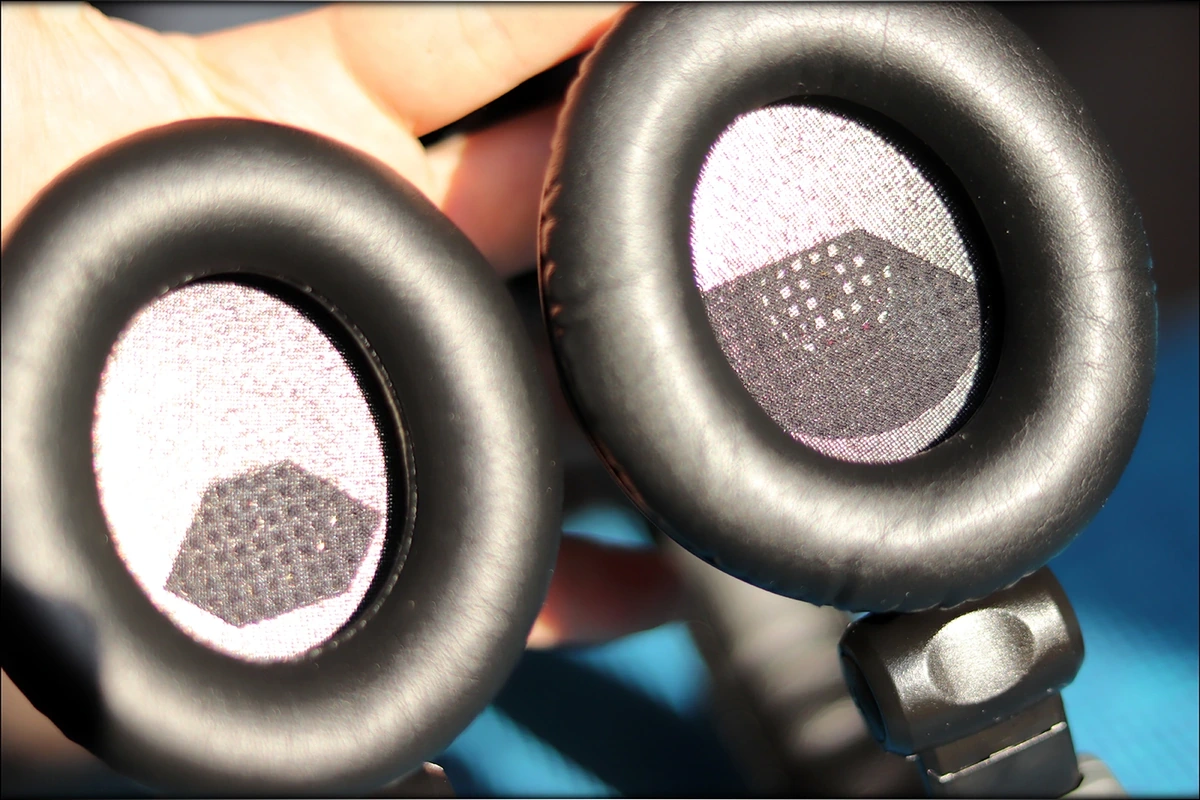 Adam Audio Studio Pro SP-5 vs Ultrasone Signature DXP – The package is exactly the same, and so is the build quality. In terms of comfort, Sig DXP has more shallow earpads, and feels a bit less comfortable than SP-5, as SP5 has a deeper earpad, and the ears have more space inside. This being said, I would have liked if the earpads were more large for both. The sound is quite different, the bass is much thicker and more in amounts on Signature DXP. It is also more clear, and deeper on SP-5, and also faster, DXP having a more natural bass, with less emphasis on the speed and precision, and more on the "fun" factor. The midrange is magical on both, but it has more body and it is thicker on DXP, but just by a bit, while on SP-5 it is more thin, has a more emphasized upper midrange and lower treble, and the treble is much much more emphasized on SP-5, and much smoother on DXP. Going from SP-5, to DXP, you feel the detail was better on SP-5, but you also feel that SP-5 is analytical, where DXP is more euphonic and musical. Both are really nice in the dynamics, and both sound really wide, with an excellent instrument separation and clear overall presentation, but if you want the ultimate microscope for music, SP-5 does that really well, while if you want something with similar technical abilities, but which is more musical and more euphonic, then Signature DXP is a really safe and clean choice as well. 

Adam Audio Studio Pro SP-5 vs Audeze LCD-MX4 – LCD-MX4's price will make this comparison a bit strange from the start, but some of you will be wondering how the two compare, especially with my in-depth review of LCD-MX4 already available. Starting with the package, LCD-MX4 surely gets delivered in a more serious package, but neither LCD-MX4 nor SP-5 doesn't come with a practical carrying case if we're to be honest. Both headphones are made well, but the simpler build of LCD-MX4, and the fact that it uses mostly metal and carbon fiber, makes it more complicated to damage. Now, the comfort is clearly better at the ear level on LCD-MX4, with larger and softer pads, but overall, LCD-MX4 is much heavier than SP-5, and fatigue will be similar at the end of a work day, just differently distributed. On this note, the tighter SP-5 can be used by drummers and in live performances in general, while LCD-MX4 are not tight enough to sit while doing a heavy drumming session. LCD-MX4 are open back, and some friends who work in audio engineering have actually bought LCD-MX4 and are using them for live mixing, or mastering, but LCD-MX4 can't be used for recording and certain other jobs, where you require a strong passive noise isolation and no sound leakage. Now, you may be wondering why they bought such an expensive headphone for live mixing, but the secret here is that LCD-MX4 isn't only good at music, but they have a planar driver, and one of the best there are. The first reaction my friends had when they tested my LCD-MX4 was that, and I quote "this is the perfect mixing and mastering headphone ever made". The phase and revealing characteristics, the detail and speed, textures of LCD-MX4 were so spot on for what they needed that they immediately ordered more pairs for their studio. Now, Adam SP-5 is quite different from MX4 in terms of tonal balance, LCD-MX4 has a considerably stronger bass, with a thicker musical note with more weight, a thicker overall sound, less emphasis on the upper midrange and on the treble, a much smoother treble, yet with a similar way of bringing the details and voices forward, like SP-5. This being said, LCD-MX4 is also more euphonic and can be used as a listening headphone, it is more musical, and isn't quite as analytical as SP-5, which means that SP-5 is more like a precision knife and can reveal certain issues with songs. It is visible that LCD-MX4 has potential with both crowds, the music enthusiasts, and the music production crowds, where SP-5 won't be for music enthusiasts as much, unless you were looking for the analytical dream. SP-5 having a lighter musical note means that distortions are easier to separate from the overall sound, but this also means that you are getting a picture that's slightly thinner than the end user will be hearing, and you need to take that into account, so you don't leave your mix with no textures. Overall, LCD-MX4 is a really amazing production, mixing and mastering headphone, based on Audeze's Planar Magnetic Drivers, and at 3000 USD, it surely delivers a nice blow, and is a more complex tool, while Adam SP-5 is just as potent as a mixing and mastering tool, but paints a different picture, won't make music fancy nor especially euphonic, rather showing everything, every detail and intricacy, but you should also keep in mind that some music enthusiasts love this kind of analytic presentation, and I'm one of them sometimes, I love seeing how some bands went on about their production, how everything was thought, to know all the details, I could further appreciate with a more euphonic headphone. 

Adam Audio Studio Pro SP-5 vs HIFIMAN Sundara – HIFIMAN Sundara is pretty much the opposite of SP-5 in terms of both build and intended usage scenario, Sundara is an open-back headphone, made with planar drivers, and designed to be comfortable and easy to use, where SP-5 is made for production, noise isolation and portability. You can argue that both are hard to drive, and Sundara is probably the one harder to drive, and needs a better source to get to its full level, but both can be driven nicely from something small like Shanling M2X, or FiiO M9, or DX120 from iBasso. The comfort is very different, Sundara is more like a feather, it isn't tight, but I don't expect Sundara to fall off your head while walking, and I walk a lot using Sundara, but Sundara has Zero isolation, you could never do live mixing with it, and you can't listen to Sundara in a quiet environment. SP-5 is the isolation master here, and SP-5 sits tighter on your head, you could record music using SP-5. The sound is actually… not quite that different. Both headphones have pretty much the same tonal balance, with a more neutral bass, a natural, yet slightly less body midrange, and a crisp more sparkly treble. Sundara is not quite as bright nor as extended in the upper midrange as SP-5, and SP-5 also wins in terms of absolute speed, but Sundara has a considerably better overall dynamic. Compared directly, Sundara feels a touch soft overall, the textures aren't quite as solid and expressed as they are on SP-5. The soundstage is pretty much the same between the two, and so is the instrument separation, although the instrument separation does have an edge with SP-5. Sundara is considerably more euphonic and musical, where SP-5 is more revealing of fine details, but make no mistake, the actual amount of details is very similar between the two, and both are extremely detailed when driven from the same source and volume matched. The overall feeling here is that Sundara goes for a musical, less precise, less separated sound, where SP-5 goes for an analytical presentation with a bleeding edge precision of cutting things apart. As a music enthusiast, I actually can enjoy both and have fun with both, they are similar in tuning and in overall tonal balance, but as a music engineer and producer, I'd use Adam SP-5 more often, Sundara makes music beautiful, doesn't reveal the issues as much as SP-5, and that is important, you want to see what you're doing as a master / mixing engineer / composer. 



Recommended Pairings

I find this actually funny, but Adam Audio Studio Pro SP-5 pairs rather well with almost any source out there, as long as it has a good, clean voltage, and enough power for them. Their higher impedance helps keep them rather coherent and similar sounding regardless of the source, but they really shine better with a high-end DAC/AMP, like the Mytek Brooklyn DAC+. The other sources I'm picking as select pairings for Adam Audio Studio Pro SP-5 are iFi xDSD DAC/AMP, and Chord Mojo.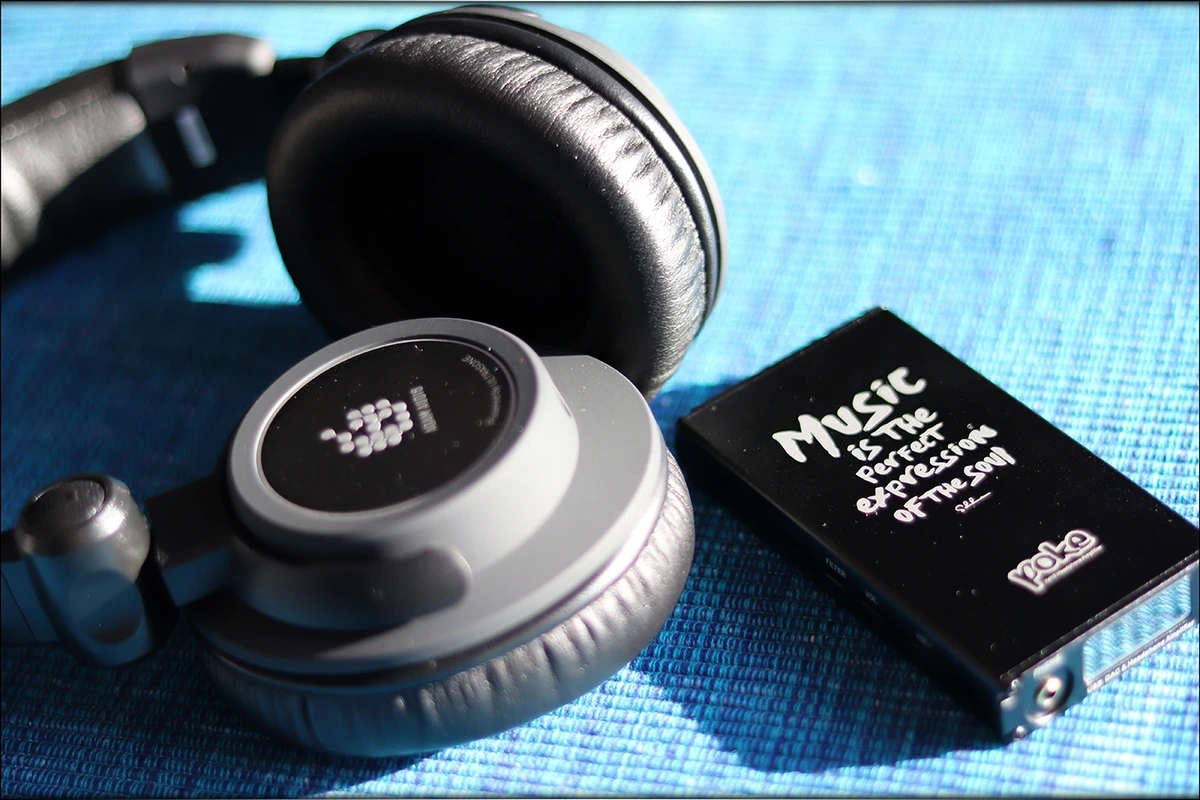 Adam Audio Studio Pro SP-5 + iFi xDSD DAC/AMP – iFi xDSD is a nice DAC/AMP because it can easily drive SP-5 almost to their full potential, and on-the-go. xDSD also has bluetooth, and an X-Bass and 3D Soundstage effect implemented in, so you can re-tune them if you want a more impactful, or a wider sound. The sound is natural, on the thin side, clear, clean, and very detailed.  

Adam Audio Studio Pro SP-5 + Chord Mojo – Chord Mojo is one of the most widely used DAC/AMP in music production, mixing and mastering, because it is widely available, has an affordable price point, and has a good price/performance ratio, providing a more midrange-forward sound that is quite analytical, yet which flows, all things very useful to a music producer. Paired with Mojo, SP-5 is way smoother and more musical than with most other sources, but doesn't lose its technical edge and speed, as Mojo is a fast DAC/AMP. Instead, SP-5 has a more fluid bass, a more heavy musical note, yet keeps their nice revealing abilities. This pairing is really easy to recommend for music production, mixing and mastering. 

Adam Audio Studio Pro SP-5 + Mytek Brooklyn DAC+ – Mytek Brooklyn DAC+ is an excellent DAC/AMP if you want to see what's the most you can squeeze out of a headphone, what's the best point you can bring it to, what's the best sound you can give to that one headphone / IEM. Well, even with something aimed at the music production crowd, like SP-5, you can notice the details you hear with a high-end DAC, you can notice the finer nuances and details that only Mytek Brooklyn DAC+ is able to reveal. The speed is incredible, but Mytek Brooklyn DAC+ also manages to stay clear and have an euphonic edge, even with SP-5, making them both revealing and musical, clear and clean, precise, yet greatly enjoyable. Really recommended pairing if you want a high-end DAC/AMP and can afford to get one, as it will also be able to drive most headphones and IEMs you'll get for the rest of your life. 



Value and Conclusion

The value of Adam Audio Studio Pro SP-5 is one that you simply can't miss. Those are not only an indispensable tool for a music producer, but also a headphone a music lover can enjoy for endless hours, especially if you're a detail addict. In fact, even if you aren't the smooth bass, good build quality, and the fine tuning Adam Audio did to Ultrasone's already amazing headphone, makes SP-5 an outstanding value at 550 USD.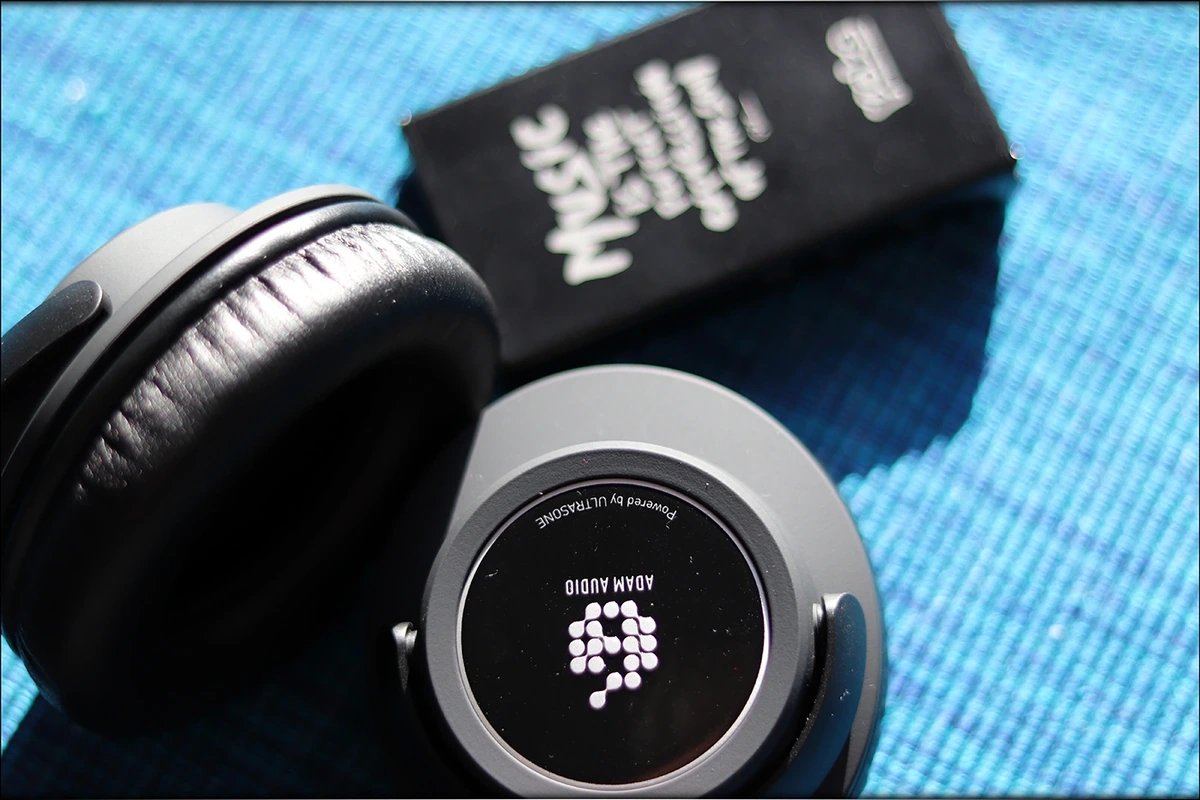 Starting with the package, you get two cables, but no extra pads, but the pads already installed on SP-5 are of the highest quality, deeper and more comfortable than other similar headphones, like DXP, and yet, they isolate even better. The carrying case sure is an hefty extra premium, but I don't mind having it, for its beauty. 

The build quality is stellar, like it is with all Ultrasone Headphones, and although the comfort isn't exactly the best, SP-5 is designed for usability above comfort, for isolation and for being able to do your job in a multitude of settings, and since we're talking about music production, mixing and mastering I know some of you will have to do their job literally while a concert is playing, so that isolation sure is welcome. The fact that they sit a bit tighter on the head also means that you can use SP-5 as a drummer, or vocal singer, so don't worry about giving them a chance because they're not exactly feathers, no music production headphone is going to put comfort above sound and usability. If you're a music lover, SP-5 will cut you entirely from the outside world, and they are as comfortable as most portable closed-back headphones can be.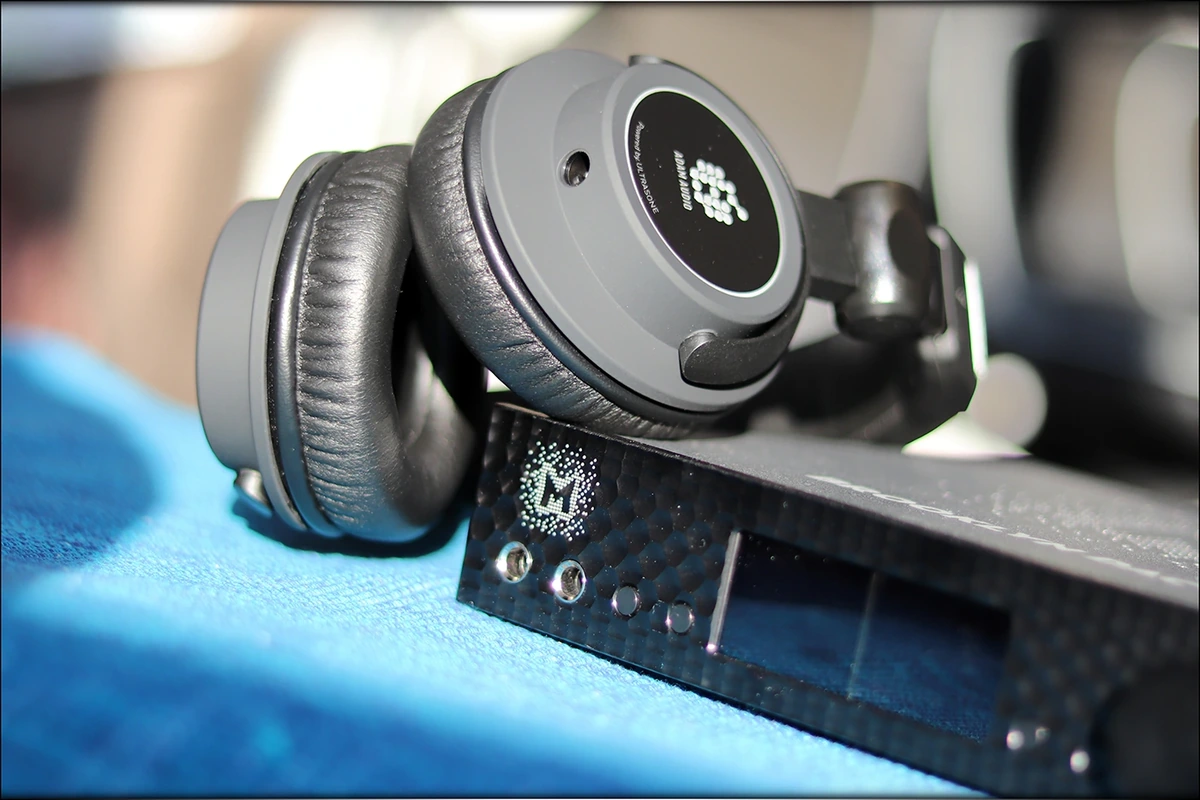 The build is trustable enough for both Ultrasone and Adam Audio to give you 5 years of warranty, which is the highest on the market at the moment. 

If you're talking about the sound, there's little chance to find anything quite as revealing, clear, yet with a bass this smooth and deep, yet so neutral in quantity, with such a great phase, and such an amazing precision at revealing details, as well as issues in your music, so audiophiles looking for the latest in detail and clarity, at this price point, this is a holy grail for 550 USD. Also, music producers, you really found the golden one to show everything under a microscope. Please note though, that although the treble is smooth, and not sibilant, they have one of the brightest sounds I have ever heard, the very neutral bass, the thinner body, and the really emphasized treble and upper treble with a nice body make them really bright. 

The soundstage and dynamics also make SP-5 an amazing headphone, truly an excellent example of Ultrasone's work, combined with Adam Audio's fine tuning, leading to a product that will surely find its way not only to music production studios, but also to music lovers homes pretty quick. 



Adam Audio Studio Pro SP-5 makes its entry at 550 USD in Audiophile-Heaven's Hall Of Fame from the moment of publishing its review, as one heck of an impressively build headphone for music production, mixing and mastering, priced well, and with amazing detail, dynamics, clarity and speed.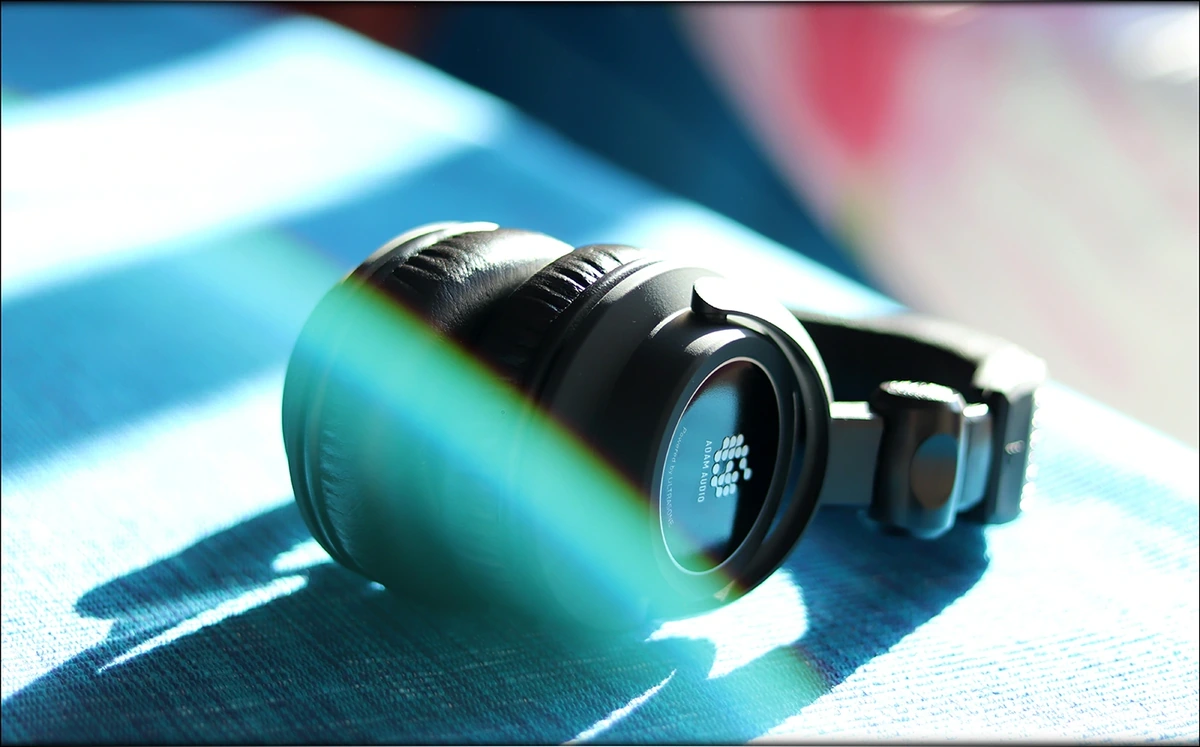 If you're looking for a really wide-sounding, dynamic and perfect-phase headphone, if you're looking for a headphone to cut you from the outside world, and if you're looking for a truly professional headphone with a bleeding edge precision, then you want to check out Adam Audio Studio Pro SP-5, the truly impressive result of two giants working together. 

Product Link
You can get awesome Adam Audio products from www.amazon.com here: https://www.amazon.com/s/ref=as_li_ss_tl?k=adam+audio+studio
---
---
--- Please remember to stay safe, and always have fun while listening to music!---
 - If you have a dime to spare, and donate, to help us with electricity and work expenses, it would make my day much brighter, as it would help me improve things around the website and increase the frequency of my posts - 
---
Full Playlist used for this review
We listened to more songs than those named in this playlist, but those are excellent for identifying a sonic signature.  PRaT, Texturization, Detail, Resolution, Dynamics, Impact, and overall tonality are all revealed by those songs. We recommend trying most of the songs from this playlist, especially if you're searching for new music!
https://www.youtube.com/playlist?list=PL_cjBXGmwSHSdGcwuc_bKbBDGHL4QvYBu
--- Contact Us ---






---
---