Natural MQA DAC Performer – Pro-Ject Pre-Box S2 Digital DAC and PREAMP Review
The Austrian Manufacturer Pro-Ject came out with another tiny, yet feature-rich DAC and Pre-AMP, named Pre-Box S2 Digital, capable of decoding MQA, DSD, and having a headphone output. Given its price point of about 400 USD, it will be compared to iFi xDSD, FiiO Q5s, and HIDIZS DH1000, all of which are about 300 USD at the moment of writing this review.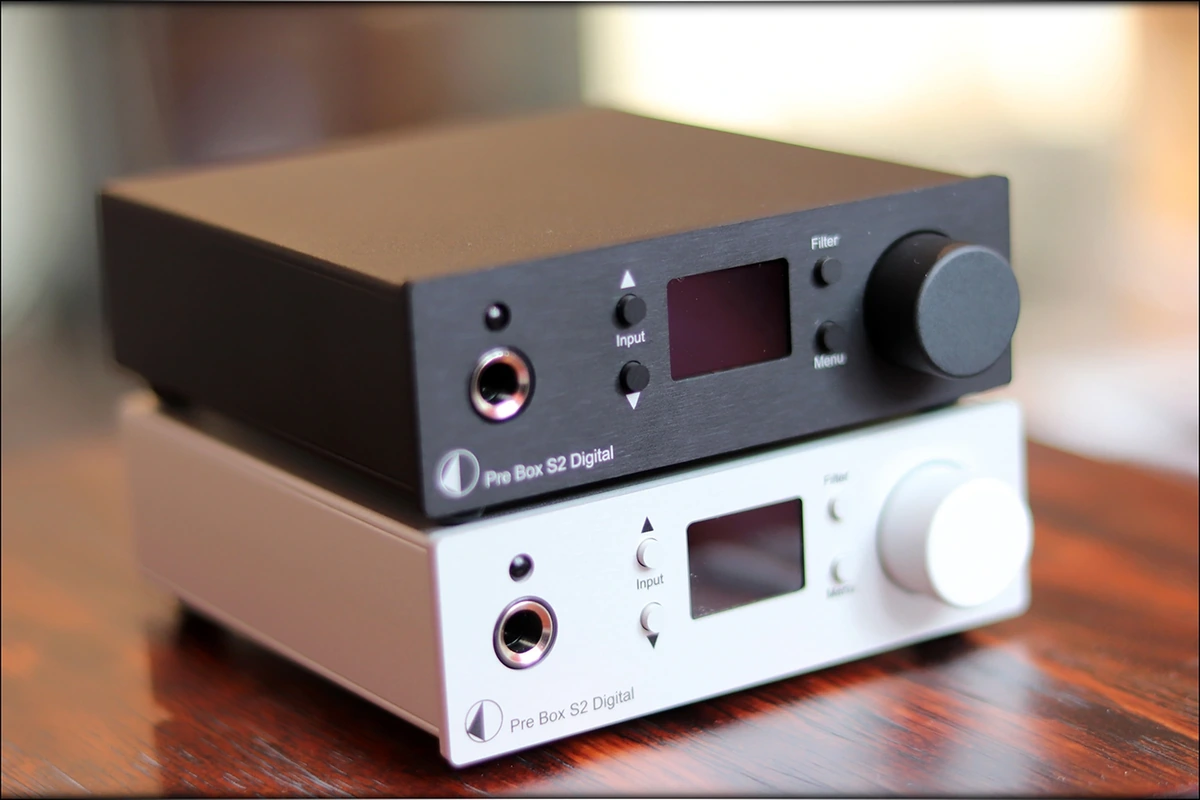 Introduction

Pro-Ject is a large audio products manufacturer from Austria, Europe, and they are known for their high-quality desktop components, but especially for their line of micro-box products, which includes a wide variety of products, from phono stages, amplifiers, DACs and AMPs. They are known for high reliability, good build quality, and their products are known to never break, even after years of usage, with almost no complaints from any customer of theirs. Furthermore, Pro-Ject offers one of the quickest response rates, and provides products with one of the best price / performance ratios out there, considering the DAC chips and features for their products that they sell at certain price points. 

It should be noted that I have absolutely no affiliation with Pro-Ject Audio. I'd like to thank Pro-Ject Audio for providing the sample for this review. This review reflects my personal experience with Pro-Ject Pre Box S2 Digital. Every opinion expressed is mine and I stand by it, the purpose of this review is to help those interested in Pro-Ject Pre Box S2 Digital find their next music companion. 
Product Link
You can get the S2 Digital DAC from www.amazon.com here: https://www.amazon.com/Pro-Ject-Pre-Box-S2-Digital/dp/B073WCRZ79/
Packaging

First things first, let's get the packaging out of the way: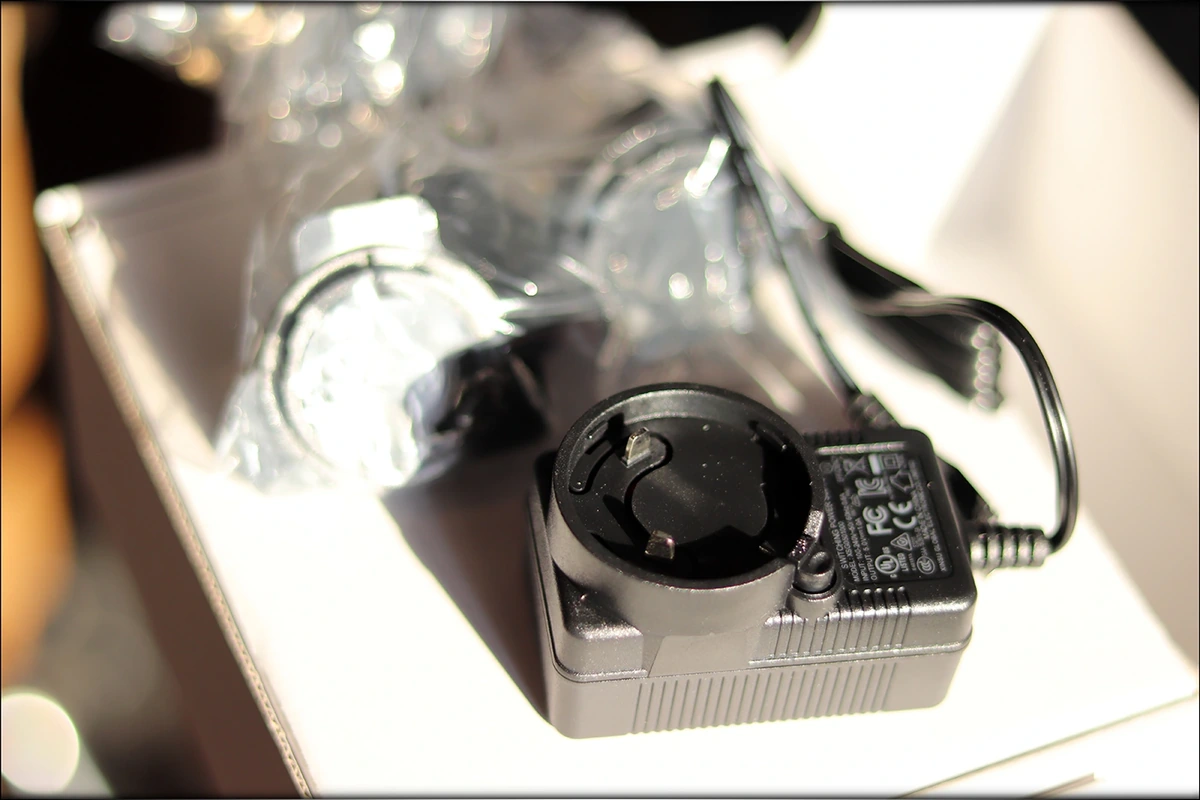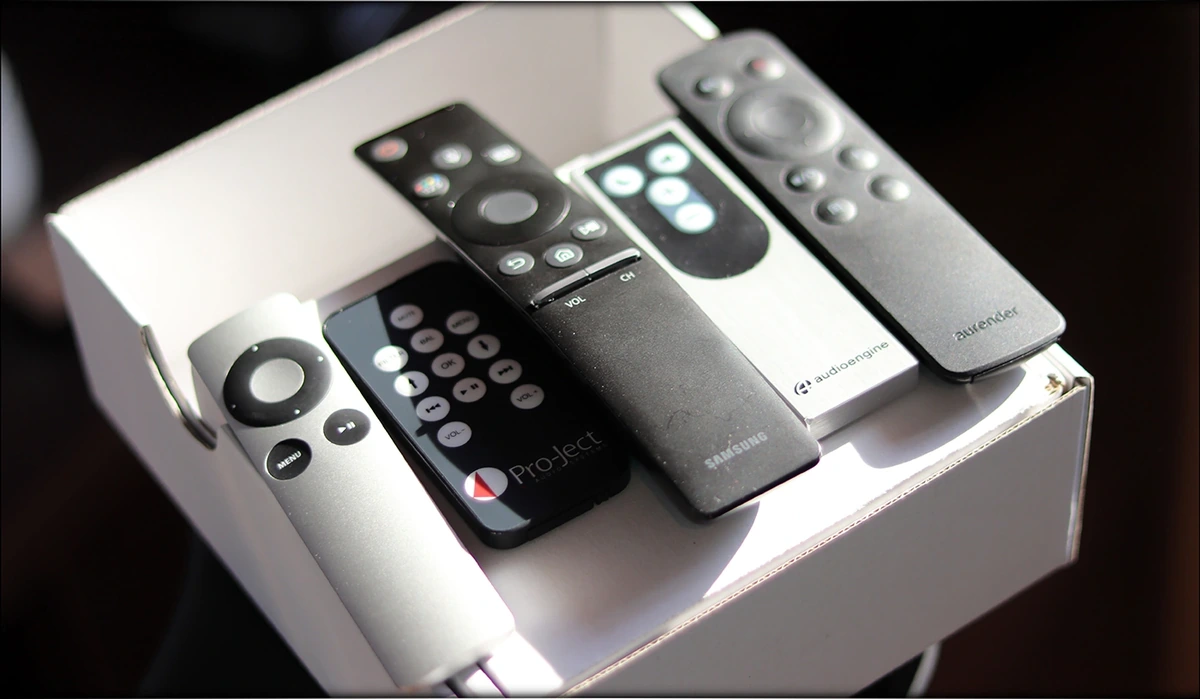 The package of S2 Digital is different between the solver and the black version of it, for some reason, but that is not very important, as both come well protected, and with a good number of accessories, like a high quality power brick, a CD with the drivers needed for using it, and a remote. Since Pre Box S2 is both a DAC and a PreAMP, it is very good to have a remote, as you'll probably want to install it and have control over the volume, without having to get up from your desk to configure it. As always, it is better to have an analogue, or digitally controlled analogue volume, than to rely on the volume of your windows / apple / android device, which tends to lower the sonic quality and performance. 
Technical Specifications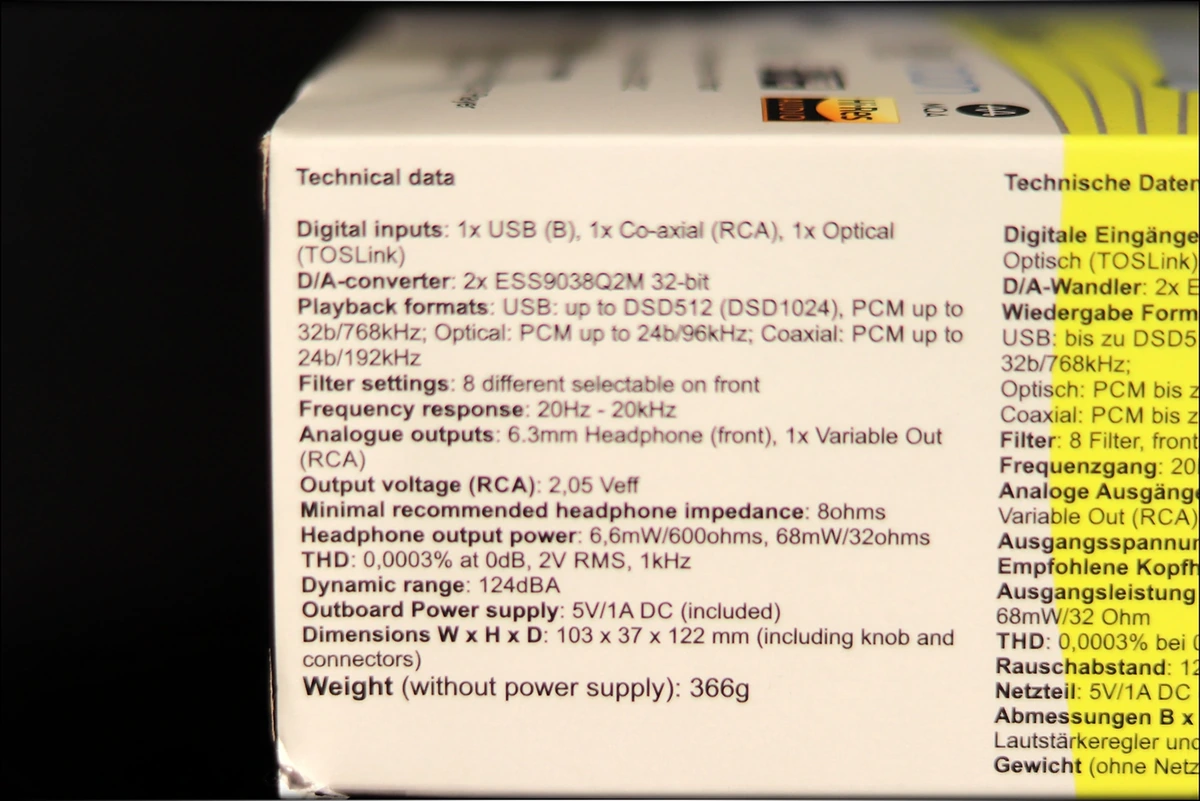 Build Quality/Aesthetics/Functionality/Features

Starting with the build quality, Pre Box S2 is a fully metallic device that has a very small actual size, and which has a pretty industrial design to it. Despite this, it manages to look cool on a desk, and it doesn't feel like the design part was forgotten or too minimalistic. There is a combination of dual ES9038Q2M DAC inside the Pre Box S2, which makes it one of the least expensive DACs to have this configuration at the moment of writing this review.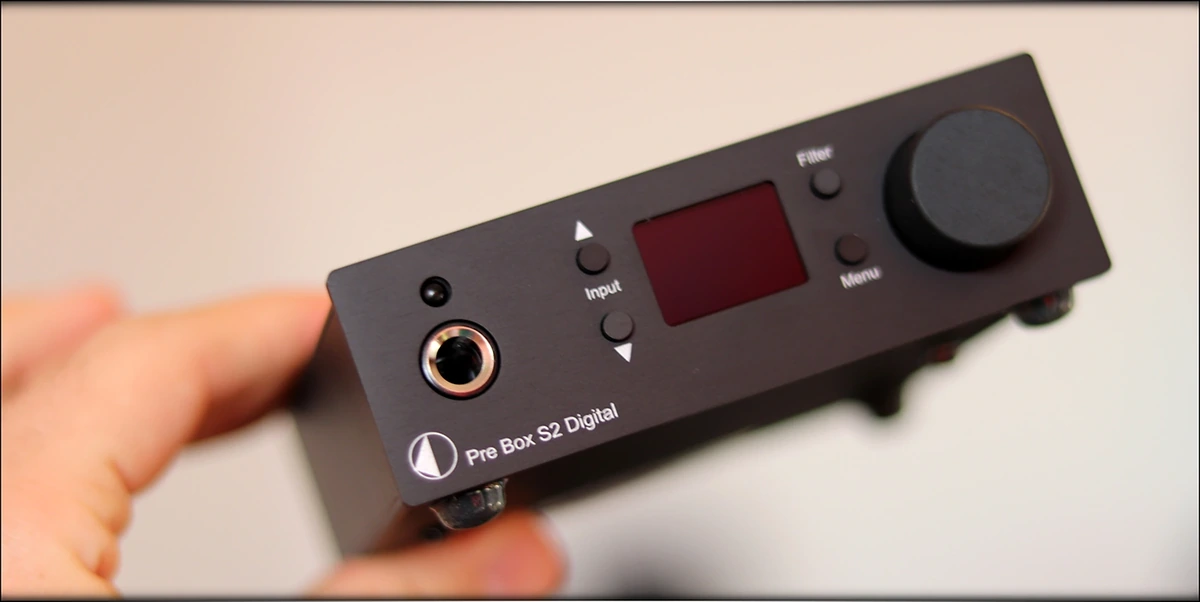 In terms of features, S2 Digital can do Full MQA Unfolding, Proper Roon Integration, including Tidal Masters, and it is able to decode DSD files, up to DSD 512. The PCM part of the chip doesn't do any worse, and it is capable, in fact, of decoding 32-Bit files, and up to 768kHz sampling rates, making it one of the most capable DACs of the moment. The coax and optical inputs also allow for a data rate of 24 Bit / 192 kHz. 

Since Windows 10 has support for universal USB 2.0 drivers, and it is compatible with Linux and Mac as well, the Pre Box S2 is basically a very versatile DAC and PreAMP that will work flawlessly with your current configuration, regardless of what that is. 

At the front of the device, you have 4 buttons, and between them a very bright yet small LCD display. Since this is a device that is supposed to be a part of your desktop setup, it is awesome to see that you can read the LCD display from a wide angle. The display also shows all the useful information, like the quality, source and power, and it will show whether MQA is being engaged or not. The weight being about 600 grams, and with the sizes being 103x37x122, PreBox S2 feels like a pretty tiny device, not much bigger than a JDS Labs Atom. 

At the front of Pre Box S2 Digital, you will also find a 6.3mm Single Ended Headphone Output, as well as the Ir sensor. At the back of this little device, you can find the analogue output, which is an RCA output, ready to be connected to your power amplifier, or headphone amplifier, if you device to use S2 Digital as a DAC. The inputs include an Optical, Coaxial and a USB input. I couldn't detect any noise when using the USB input, so the isolation is very good. If you want, you can power it on from just the USB input, but it will sound better if using the power brick as well. 



The ESS ES9038QM chip allows for digital filters on the Pre Box S2 Digital, and unless you had to tinker with those before, they can look scary, but you can play around with them to figure what sounds best for you. There is a very rare "Optimal Transient" Filter, which has a slightly better sound than most others, or at least being a new feature makes it exciting for me. The digital Filters are disabled when using MQA as a source.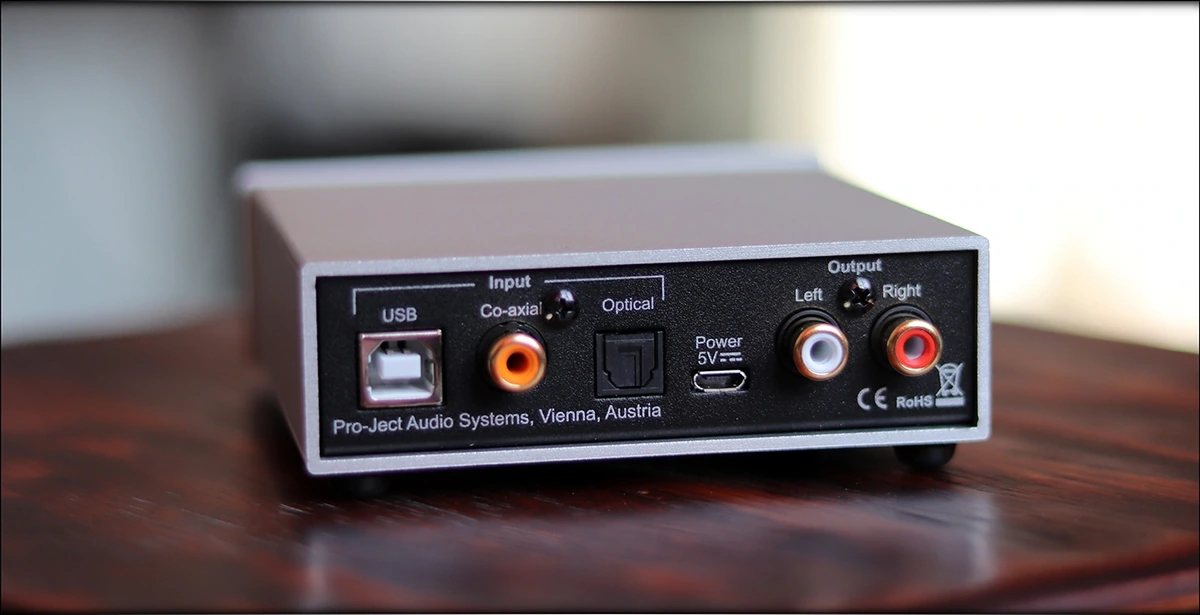 The Headphone output relies on an ESS 9602  headphone amplifier chip, which is similar to the one used in LG V20, meaning that there's not much more power in S2 Digital than was in LG v20. S2 Digital has about 68mW in a 32 OHM load, which makes it very low powered, and it will be able to drive at maximum volume mostly IEMs and earphones, and not a lot of headphones, and especially no hard-to-drive headphones like large planars or high-impedance dynamic headphones, like HD660S. This being said, the dynamic range rated at 124 dBA, is one of the highest in the ~400 USD price bracket and compares well even with 1000 USD DACs on the market.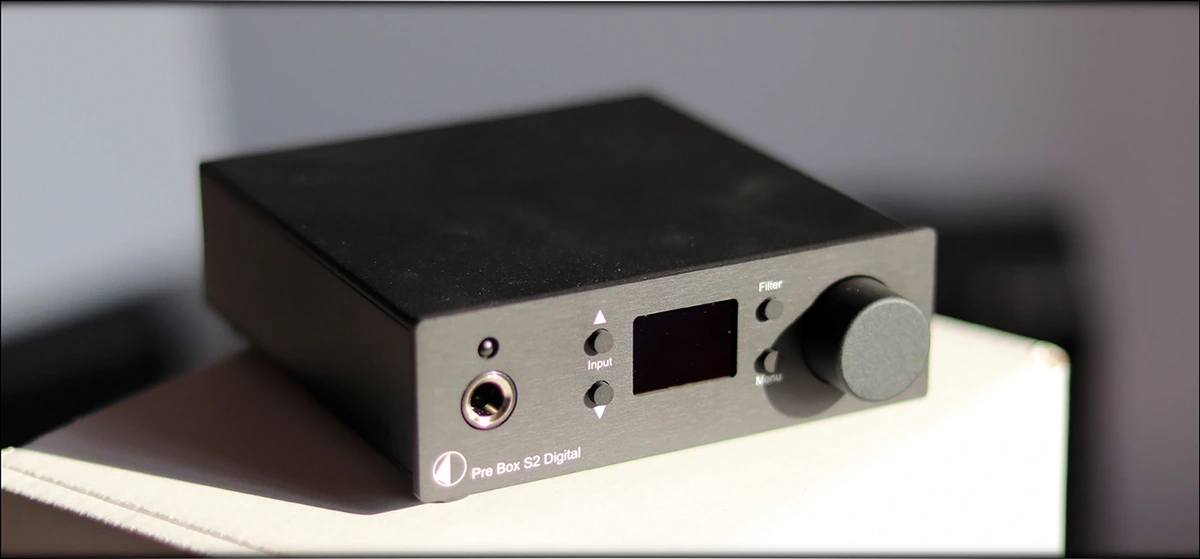 Overall, the only part that's questionable is the combination of the 6.3mm jack with a pretty low power headphone amplifier, as you aren't able to power large headphones, although the headphone output being in that format may make you think you are. 



Sound Quality

The sonic performance of S2 Digital could be described as very neutral, with a very linear overall performance. It is comparable with other DACs running the same ES9028 or ES9038 chips in terms of overall tuning, and it has a very low noise floor, and a very quiet background with no hissing or noise. If you're afraid of the so-called Sabre Glow, you can rest assured, there's none to talk about, and there hasn't been any for a while now, although Sabre chips are a touch more neutral than their AK counterparts, which are velvety, and sound smoother and warmer.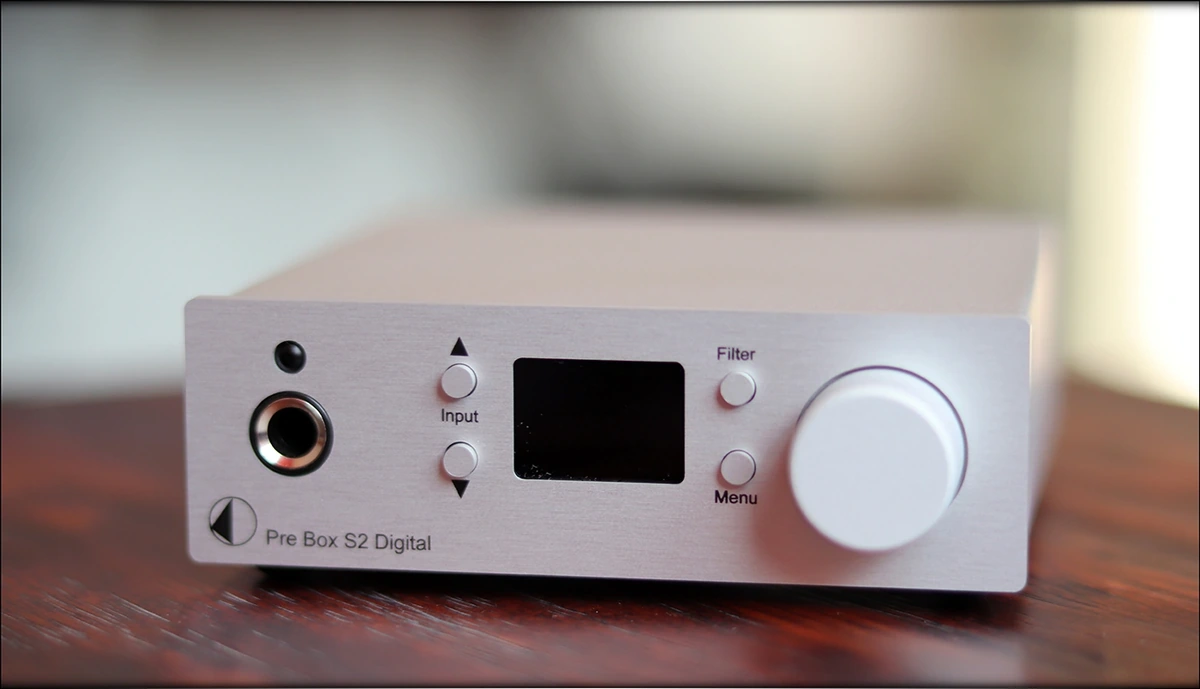 The treble on S2 Digital is one of the most pleasing I've heard lately, with a natural texture and extension, but without harshness or sibilance. There's also the option of using the hybrid filter which smooths out the sound a bit, if you prefer a more easy presentation. 

The bass is generally fast and precise, and if you want a more rhythmic presentation, you can always rely on the Brickwall Filter, which will increase the overall speed and precision of the bass. 

When analysing its midrange performance, clean is one of the first words that come to my mind when trying to describe S2 Digital. Testing it with some classical, it is easy to notice a rich presentation that doesn't feel digital or cut out, when compared to what people usually describe as a dry presentation. 

On the other hand, for those looking for the most neutral and precise of the filters, the Minimum Phase Fast is probably going to be your choice. The nuance every digital filter brings to the sound is a bit lighter than you get with your run-of-the-mill EQ, so you may need prolonged listening to understand the finer details, but you can always engage EQ if you feel that the differences each filter brings is not quite satisfying enough.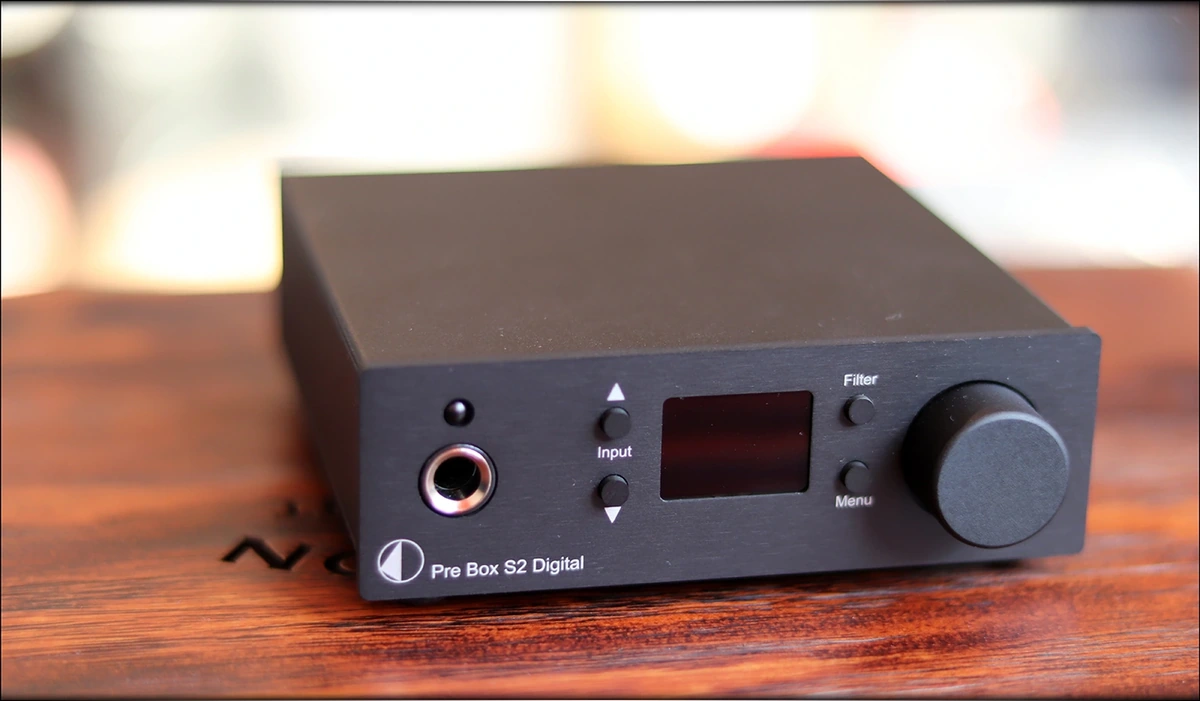 Overall, the soundstage is pretty large, and this isn't a tiny-sounding DAC / AMP. The layering is also pleasing, and so is the overall dynamic of the DAC. The AMP section feels a bit underpowered and most headphones will not sound very dynamic, and may lack some of the final punch you may be getting from a stronger external amplifier. This being said, I got excellent results using Pre Box S2 as a DAC, and giving the signal to a Wells Milo Amplifier, as well as using it as the DAC forward to a Feliks Euforia and a Feliks Echo Amplifier. 

Regardless of whether you want a clean, crisp, detailed and precise DAC, or if you want one that is quite revealing and precise, or if you want a slightly sweeter tone, Pro Ject S2 Digital should be able to satisfy your desires. 



Desktop Usage 

When it comes to using S2 Digital as a desktop DAC/AMP, I have only good things to say about it. First off, it has a small footprint, so it won't require you to redesign your entire setup to make space for it. Furthermore, the unit doesn't get very hot, and you don't have to worry about it melting other devices around, and with the back of the S2 Digital having a pretty neat and neatly placed inputs and outputs, cable management should be quite easy. 

Pre Box S2 Digital has a wealth of options and a nice volume control, which you can access via its remote, so you can simply place it somewhere in your room, on your setup desk, and not have to get up every time to adjust the volume. Even better, the remote gives you access to all of the advanced features, and the colorful, bright display makes configuring it quite easy and hassle-free. 



The headphone output is in a desktop size, 6.3mm, and all headphones come with longer cables when they are ended with a 6.3mm jack, so you will always be able to connect your headphones and sit comfortably away from the DAC/AMP. Now, you probably will not be using S2 Digital with a lot of hard to drive headphones, but for some easier to drive ones like Ultrasone Signature DXP, it should do just right. 

At the end of the day, it is a great little desktop device. 



Comparisons

For the comparisons part of this review, I have chosen FiiO Q5s, HIDIZS DH1000, and iFi xDSD as the main competitors to Pre Box S2 Digital. The thing here is that all of those are portable, and have a very different set of features that are mostly complementar to S2 Digital, and some of them could even pair with it, but all of them do a better job at driving headphones, where S2 Digital tends to have a better overall DAC performance than most of them.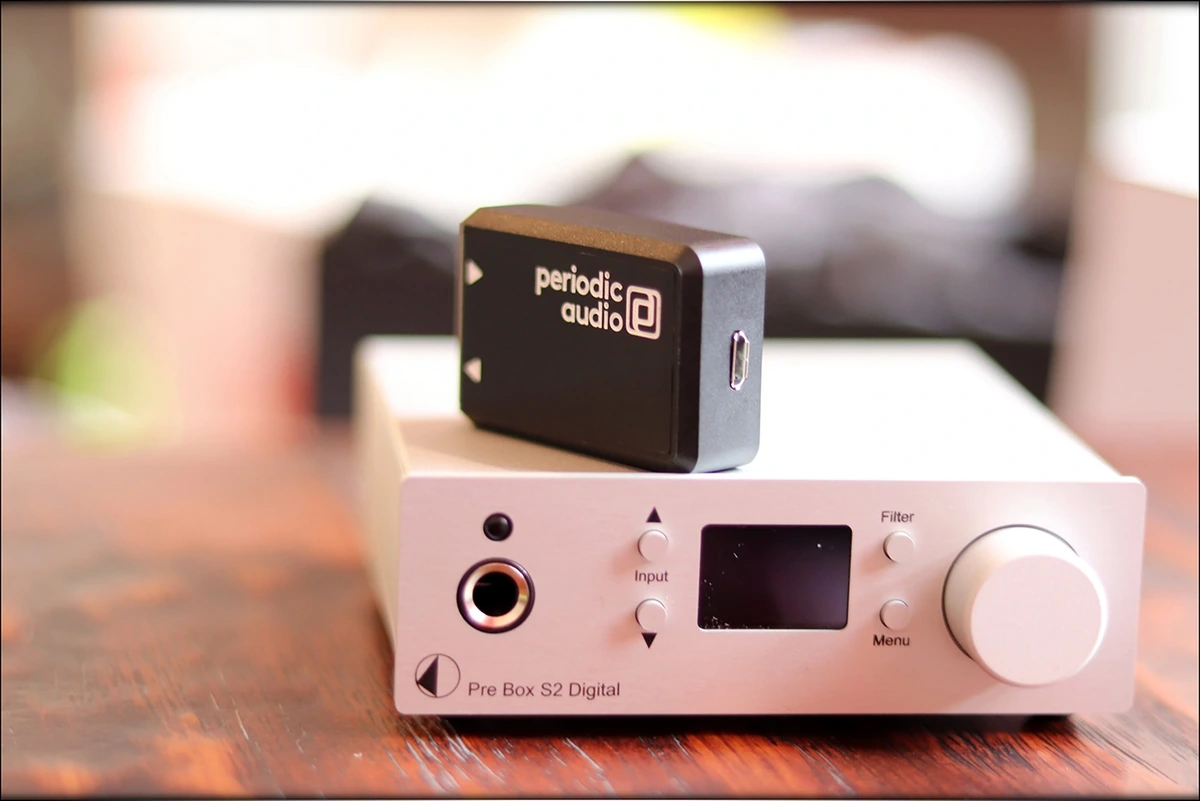 Pro-Ject Pre Box S2 Digital vs iFi xDSD – iFi xDSD is one heck of an amplifier, priced at 400 USD, so the same price as the Pro Ject S2 Digital, making it very much a direct competitor. The shape and design of xDSD is quite different, much more modern and smoother looking than S2 Digital, but S2 feels much more secure on a desk, and also has RCA outputs, which xDSD lacks. In fact, xDSD lacks a proper line out, and you have to rely on the line out mode, which basically sets the volume to maximum. The 3D Soundstage and xBass effects on xDSD are much stronger than the filter effects on S2 Digital, and if you're looking for making the most out of DSD, you're surely going to be looking into xDSD. This being said, if you want MQA, both devices can do that, and xDSD also has bluetooth, and a stronger headphone amplifier part, which has better control, clarity, punch, dynamics and volume than S2 Digital has with headphones, especially with hard to drive headphones. Now that has been said, xDSD makes a poor choice for a desktop device, and it was clearly designed to be a portable one, and the beautiful finish on the outside does get scratched easily, while S2 Digital will look pristine even after years of usage. S2 Digital has both a remote and a nice bright display, making it really easy to integrate with your other devices, while the shape and ergonomics of xDSD makes it really hard to integrate with a desktop setup, and I should know, as I had it running in my desktop setup for a while. At the end of the comparison, both are great, each for a different reason and purpose, but if you want a portable device, xDSD is it, while if you want a desktop device, S2 Digital is much better. 

Pro-Ject Pre Box S2 Digital vs FiiO Q5s – Q5S is priced at about 350 USD at the moment of writing this review, making the comparison quite feasible. In terms of features, both DAC/AMPs are feature packed. Q5S has multiple AMP modules, and as far as headphone amplifiers go, it does a better job than S2 in both driving power, dynamics, and also in terms of control. S2 just feels like an Lg V20 feels next to a Q5S, underpowered and bland. This being said, when you use both as DACs and connect them to the same external amplifiers, you can hear the S2 Digital being a bit cleaner, a bit wider, and having a slightly more revealing sound, with more detail and clarity. On the other hand, if you're going portable, Q5S is a much more practical device. Q5S having APT-X Bluetooth as well as many other features like a pretty strong battery life, makes it quite friendly for the portable audiophile, but the remote and the bright display on S2 Digital makes it a much more friendly option for the desktop listening audiophile. 

Pro-Ject Pre Box S2 Digital vs HIDIZS DH1000 – The difference in price may say its word, as DH1000 is about 300 USD, but that difference in price is felt, if you're running a desktop setup, as DH1000, although being portable, and being usable with your portable setup, doesn't have MQA decoding, and it has a similar headphone output to S2 Digital in practice, as cranking DH1000 results in a slightly distorted sound, so the most you can crank it, is similar to the highest volume S2 Digital has. Furthermore, the sound of DH1000 is quite colored, thick, heavy, bassy, warm and rolls off in the treble quite quickly, on the AMP part, so it will pair well with colder and brighter IEMs and headphones, otherwise leading to a sound that can be too focused and too thick. S2 digital also has a larger more holographic soundstage, although both have good dynamics on the headphone output. 



Pairing 

In terms of pairing, I have chosen Dita Fealty, FiiO FA7, and Verum One as the main pairings for Pre Box S2 Digital. Each one of those is a slightly warm or thick sounding headphone / IEM, and I think those make the best pairing with it, if driving them directly, because it tends to be quite neutral and clean, and all of them are very easy to drive, as Pre Box S2 Digital doesn't have a lot of driving power.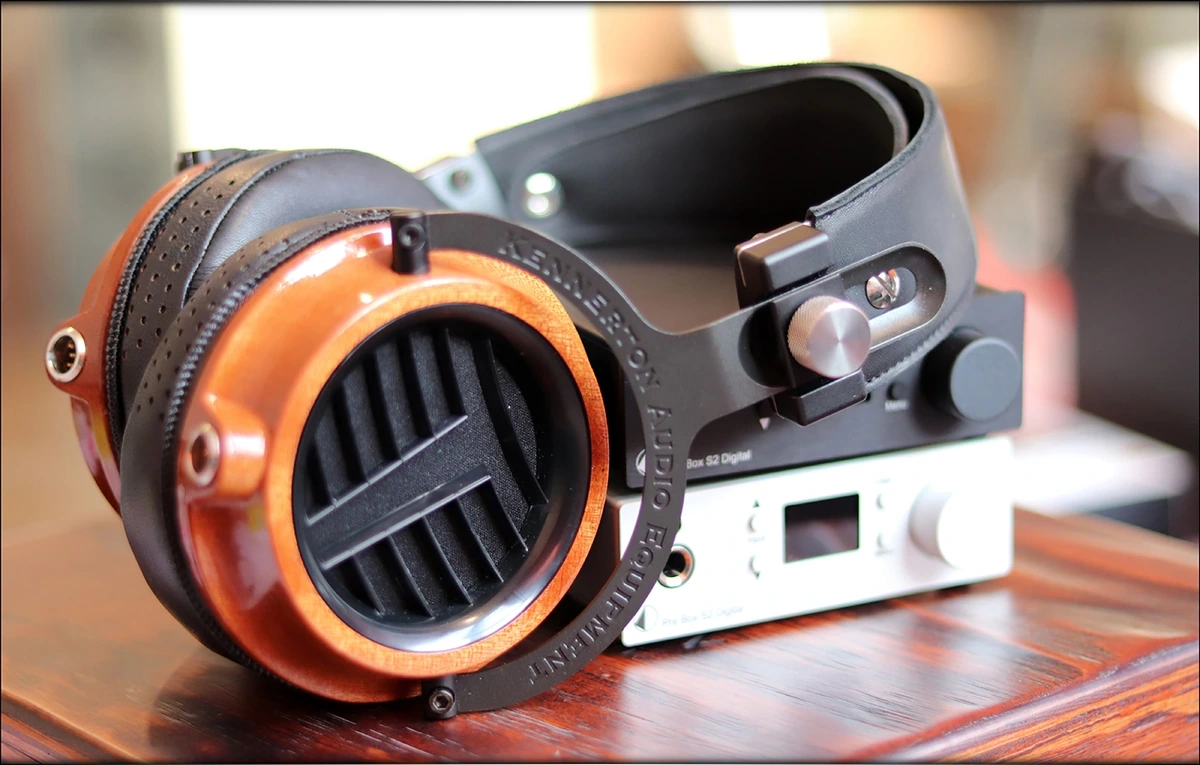 Pro-Ject Pre Box S2 Digital + Dita Fealty – Dita Fealty is one of the widest, farthest reaching sounding IEMs out there, and with the current sales for them, they are a pretty interesting choice for anyone who likes a sound that's slightly warm and musical. They have a less detail-focused signature compared to their Fidelity counterparts, which need a warmer and thicker-sounding source to sound even, but with Fealty, a source like S2 Digital is just right, because they are already easy to drive and a touch warm and musical, and a bit thick, S2 Digital making them even more balanced, revealing and clear. 

Pro-Ject Pre Box S2 Digital + FiiO FA7 – FiiO FA7 has been, as named by yours truly, a very good one trick pony, because you either like their smooth, warm, thick sound, or you don't. I can bet that there will be far more people who fancy it than people who dislike it, but there will also be a good number of folks who may get bored of that signature after a while, as it doesn't have a lot of excitement. This is where S2 Digital comes in handy, as it has a pretty neutral presentation and evens out the very warm and thick presentation of FA7, making them a bit more even and balanced, compared to their default presentation. 

Pro-Ject Pre Box S2 Digital + Verum One – Probably one of my favorite pairings, because Verum One is by itself a pretty nice headphone, with a laid back, thick and warm presentation, and it is quite affordable, comfortable, and easy to use, being easy to drive. Now, powering them from S2 Digital gives you access to the wealth of MQA albums in their library, as well as making the entire setup sound pretty sweet, and the more neutral and clean presentation of S2 Digital making Verum One a bit less colored, and a bit more neutral, the end result is very pleasing. 



Value and Conclusion

In terms of value, Pre Box S2 Digital has quite a bit to brag about, as it includes quite an interesting DAC chip, which is known to cost a bit, just for the chip itself. This being said, as you know, the chip doesn't necessarily make the end product, and it also needs a good implementation to sound good, but happily, with S2 Digital, both the DAC chip and the implementation are quite excellent.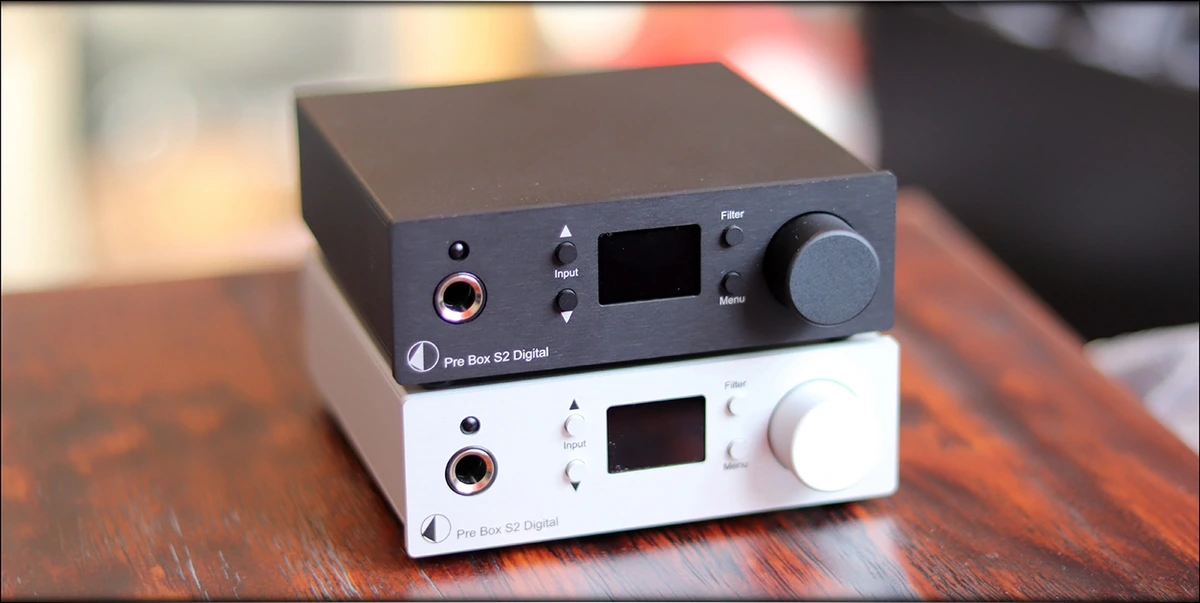 The package is simply excellent, with a lot of the accessories included in the package, although the one thing that is missing is the USB cable, which isn't included, and which you'll have to outsource on your own. 

The build quality is pretty neat, a fully metallic device that doesn't get hot, but also has a mini display at the front, and which comes with a tiny remote to control it. Furthermore, it has a uniquely fun interface with a ton of options, including 8 digital filters, and it also has DSD, Hi-Res PCM and even MQA decoding, making it one of the most feature-rich DACs at this price point.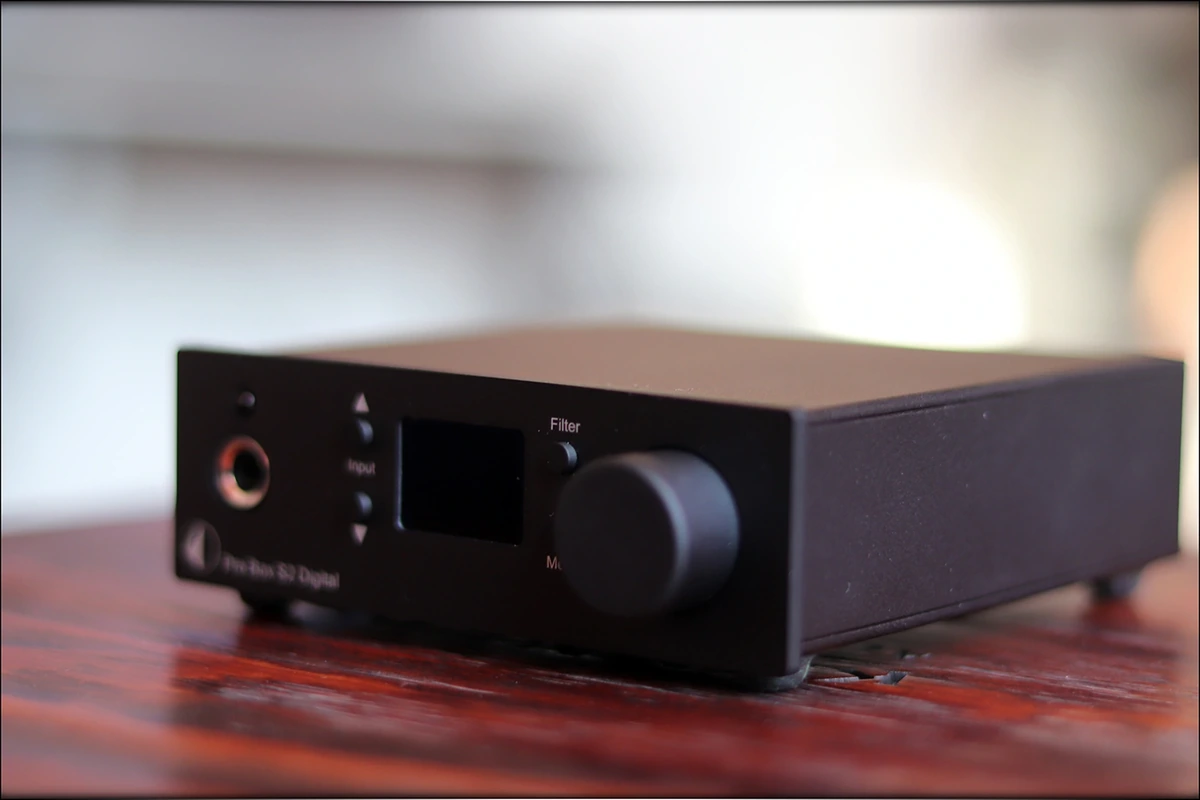 The sound is pretty neutral, clean, clear and crisp, it has a lot of detail, and doesn't have a lot of color. If you're planning on driving headphones, it is best to stick with easy to drive cans, though, as it doesn't have a lot of driving power, being pretty much as powerful as an LG V20, which wasn't exactly known for a powerful headphone output. 



At the end of this review, if you're looking for a DAC to use in your full sized system, or if you're looking for a PreAMP / DAC, then Pro-Ject Pre Box S2 Digital makes a nice offer, especially if you're a Tidal fan who wants to listen to some MQA, or if you enjoy a simple, yet effective device. 
Product Link
You can get the S2 Digital DAC from www.amazon.com here: https://www.amazon.com/Pro-Ject-Pre-Box-S2-Digital/dp/B073WCRZ79/
---
---
--- Please remember to stay safe, and always have fun while listening to music!---
 - If you have a dime to spare, and donate, to help us with electricity and work expenses, it would make my day much brighter, as it would help me improve things around the website and increase the frequency of my posts - 
---
Full Playlist used for this review
We listened to more songs than those named in this playlist, but those are excellent for identifying a sonic signature.  PRaT, Texturization, Detail, Resolution, Dynamics, Impact, and overall tonality are all revealed by those songs. We recommend trying most of the songs from this playlist, especially if you're searching for new music!
https://www.youtube.com/playlist?list=PL_cjBXGmwSHSdGcwuc_bKbBDGHL4QvYBu
--- Contact Us ---






---
---