Feliks Echo – Resounding Success
Handcrafted in Poland, Feliks Echo is made by one of the most interesting Amplifier design companies I've had the chance to talk with, namely Feliks Audio.
Introduction

Handcrafted in Poland, Feliks Echo is made by one of the most interesting Amplifier design companies I've had the chance to talk with, namely Feliks Audio. For example, this is a true story told to me by someone who had nothing to do with Feliks Audio, but when asked how much was the cost of the Tubes (for exchange purposes), Feliks Audio actually included extra tubes in the package for that customer, as a Christmas present. I can only say I am impressed, and that I trust Feliks to deliver on both support and warranty, if there will ever be the need. 

It should be noted that I have absolutely no affiliation with Feliks Audio, I am not receiving any incentive for this review or to sweeten things out. This review is not sponsored nor has been paid for by Feliks Audio or anyone else. I'd like to thank Feliks Audio for providing the sample for the review. The sample was provided along with Feliks Audio's request for an honest and unbiased review. This review reflects my personal experience with Feliks Echo. Every opinion expressed is mine and I stand by it, the purpose of this review is to help those interested in Feliks Echo find their next music companion. 
Product Link
You can purchase your Feliks Echo Amplifier from their own website here: http://feliksaudio.pl/en/products.php
Packaging

Feliks Echo doesn't come in anything with glamor in terms of the package design, but in a large cardboard box, inside which, there is another cardboard box. As with most larger devices, you're probably not going to have that box stored on a shelf, so this is absolutely okay, and in fact, I like the cardboard boxes Echo comes in for their durability and for the protection they offer to Feliks Echo. 



Each Tube comes packaged in its own little box, next to a little bit of protective padding, and Feliks Echo itself is protected by thick pieces of soft foam, coming in exactly what I'd consider ideal for a desktop heavyweight device. 

Inside the package you will find Feliks Echo, the instructions necessary to use it (including the order in which to install the tubes, and which tube goes in which socket), Feliks Ehco, and the rest of the paperwork. 

Since this is a heavyweight desktop device intended for high-end systems, there is no need for another transport solution (it is a really heavy device, so you if you'll be transporting it anywhere, then you can also take the box it comes in), and although there aren't many cables included in the package, we all know how enthusiasts would prefer to use their own cable solutions. 



What to look in when purchasing a high-end Tube Aplifier

https://www.audiophile-heaven.com/p/what-to-lookl.html



Technical Specifications

Power tubes 6N6P x 2, driver tubes 6N1P x 2
Frequency response: 15 Hz – 45 Khz +/- 3 dB (300 ohm)
Input Impedance: 100kOhm
Power output: 350mW
THD: 0.4 % (300 ohm, 20 mW)
Optimal headphones impedance: 100 – 600 ohm
Preamp safe mode
Headphones output: Jack 6.3mm
RCA audio input
RCA audio output (pre-amp)
AC: 230V/120V (power cord included)
2 years warranty



Build Quality/Aesthetics/Functionality

This is the first time I'm talking about a Tube Amplifier, but I took my time to read about it and understand the design behind the sound, and how it is supposed to work. 



Let's start with the build quality and the aesthetics, Feliks Echo is a large Tube AMP, weighting a few KGs, being large enough to sit on a desktop, but, next to your display, but without taking too much space. The build quality is purely incredible, there is no plastic, only metal, rubber, and real wood, the aesthetic elements you see on the side being actually made of wood. The whole AMP is made of metal, and has a large power delivery block in the back, filtering the power, and getting you the cleanest power for this price range. There are four tube sockets in the AMP itself, two for the driver, and two for the Power Amplifier part. 
It should be noted that both the pre-amp part, as well as the actual power amplifier are based on Tube tech.
The device looks quite amazing in person, both modern and vintage, both stylish and quirky, to the point where virtually anyone seeing it on your desk will be impressed and may drop his jaw at the sight of this one, especially while it is turned on.

The tubes are high-quality Russian Tubes, proven by the test of time to provide some of the best sonic performance and detail, and they light faintly while in usage, the actual sight being quite a bit more amazing than anything I could catch in a photo. 
The functionality of Feliks Echo is a double one, in the sense that you can use it as both a Headphone Amplifier, but also as a Pre-Amp for a speaker setup, and I actually found myself installing it in both configurations, especially when I wanted to bring a little more soundstage width, warmth, and some of that sweet tubes to my aging Edifier S1000DB Speakers, which although amazing for their money, could really have used some of the sweetness that Feliks Echo brought them. 
The functionality is fairly simple, you plug in the necessary cables, you need a 2XRCA output from your DAC to the input of Feliks Echo, then either you plug a headphone in the 6.3mm Headphone Jack at the front, or you plug a 2XRCA connection to the back of Feliks Echo into another Amp, where it will be used as a Pre-AMP. 
The Volume Wheel has a dense, thick, and smooth turning motion to it, which is quite lovely, especially when you come from all-digital devices like Burson Play's clicky wheels. Also, the lower side of Feliks Echo has large areas with holes for it to breathe and cool off, although those are also protected by rather dense meshes so that as little as possible dust can get inside. 

The Power Delivery is so excellent, and silent to noise, that even with the volume pot turned to the max, and with some of the most sensitive IEMs I have, I hear absolutely no hiss or noise. There is no difference between having the volume pot at max, and at minimum, in terms of noise, and this is saying quite a bit about the large power block in the back, and the quality of it. You can hear no hiss, no tube noise, not any kind of distortion induced by the AMP and its power deliver, and I'm using it without any power mods, just the raw power outlet of Bucharest's power line (keeping in mind that right now I'm living in a block with about eight apartments, and every apartment has at least a few consumers plugged in at all times).
Feliks Echo is also rated to output about 350mW at max, and it will have the guts to drive your headphones up to 600 OHM, so you don't have to worry about your high-end Beyerdynamic or Sennheiser headphones that require some juice to play nice.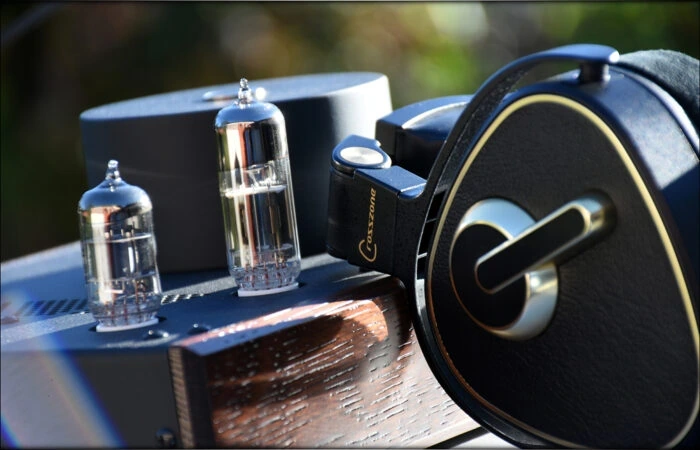 The Tubes used are two 6N6P and two 6N1P tubes, in pairs. 
All in all, we're talking about a heavy machine, made to last for centuries, and no joking, it will last, fully made of metal and wood, with proper headphone jacks, proper high-quality RCA outputs, and with a power delivery block that's more than half of the machine's weight, so it will be able to deliver the best power it can to your headphones. 



Sound Quality

Since this is the first Tube AMP I am reviewing, I will start by saying that right now I'm in love with the Tube Sound. It is not necessarily cleaner than Solid State when it comes to devices of similar size and price, Feliks Echo is a really heavy and large machine, compared to something at 300-500 USD, like Burson Play, which can sound a tad clinical and analytical in comparison. For a metal and rock music lover, Feliks Echo will fit like a glove though, as it is characterised by a strongly yet gently textured sound (I am not even kidding, there are a lot of textures rendered by it, but they are rendered with finesse and care), a natural, warm, musical, friendly, and enthusiastic bass, a clean, warm-ish, musical and wide midrange, and a plentiful yet gentle treble as well. You don't miss anything from the music, everything being presented in a large and engaging matter, everything feeling dynamic and impactful at all times.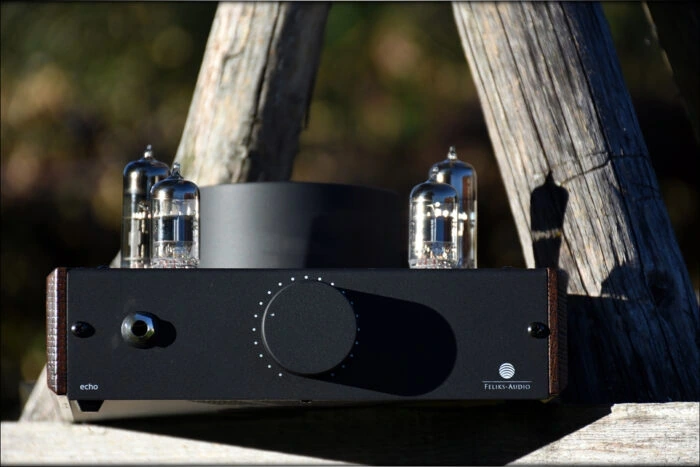 The Bass is what I'd call slightly elevated, with a presence enough to satisfy with headphones that naturally have it, but without toning less bassy headphones with too much, Beyerdynamic Amiron, a less bassy headphone, sounding sweet and clear, but without becoming too warm, while something like Sennheiser HD660S, which is a much smoother and warmer headphone, with an abundance of bass, has a thicker and more lush overall presentation. The bass is of an excellent quality, and its speed is natural, being able to be slow, with Jazz and smooth music, or fast and punchy with death metal and music that calls for a quicker response. 

The midrange is exactly what I expected to hear from a Tube AMP years ago, when I first heard one. The midrange is tuned and tailored to be sweet, to have a good amount of textures, and a spot-on tonality, but in a gentle way. Things are never harsh, but they are never dull either, there's no blanket over the sound, just a clear, clean texture, presented in a gentle way, making this a great first-experience with Tube AMPs. Compared to most Solid-State solutions I heard to date, even in a similar price, iDSD from iFi tends to be a bit smoother, with less overall textures while something like Burson Play may be too textured, without the same gentleness, feeling a bit rough, but then again, it is considerably less expensive, and that one also has a DAC built in (in fact being a favorite DAC to pair with Feliks Echo, due to its clean signal, as well as iDSD and xDSD from iFi). 

The treble disproves my personal expectations from a Tube AMP. I expected a dull and smooth treble, something without much sparkle, but Feliks Echo has nothing like that in store for you. It has an excellent, sparkly, lively, and well-lived treble, but without any kind of grain or harshness, almost like the way a more expensive car drives smoother on the road, compared to a less expensive one, things are never lacking, the treble is actually there, and it actually gives a good amount of brightness to headphones that are bright, but it tends to cut off all the harshness and aggressiveness that they typically present, instead, letting you explore a new world of what a clean cymbal crash is.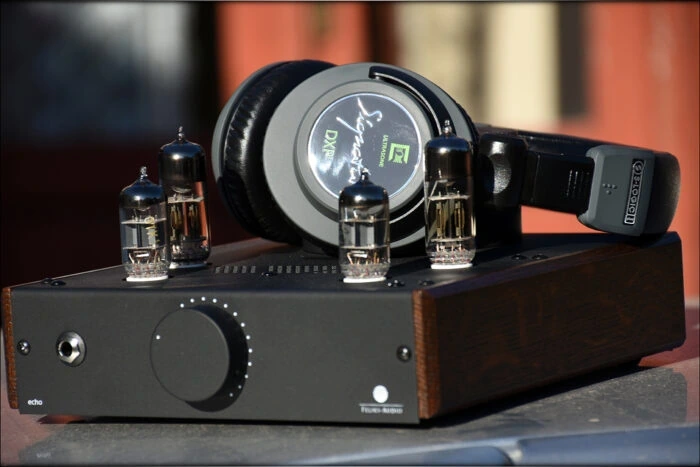 All in all, I am impressed, I was expecting much less, especially given the price point, but Feliks Echo delivers way more in terms of how clean, how gentle, and how musical it is. The sound is not slow either, being able to keep well with Rock and Metal, and Feliks Echo surely made me understand better why all the big musicians always go for tube amplifiers for their guitars, and why some big bands also have complex tube-based preamps for all their instruments, including microphones, this sound being just too addicting to stop from listening. 



Soundstage

The soundstage of Feliks Echo surely is another chapter that impressed me. From the start, if you prefer a forward and intimate presentation, this isn't made for you, as Feliks Echo is really wide and deep, presenting music in a way I could only describe as airy and natural. With headphones and IEMs that are typically more intimate, the sound is expanded, while with headphones that typically have a large soundstage already, like HD800S from Sennheiser, the soundstage gets better depth, and a bit more instrument separation. Beyerdynamic Amiron is also a sweet pair with Feliks Echo, as they gain quite a bit of depth and width from it, but even something like Crosszone CZ1 sound amazing together with Feliks Echo, in the sense that they were already wide and deep, Feliks Echo further complimenting that signature. 



Desktop Usage 

Feliks Echo is a full fledged desktop amplifier, this isn't something you will move often from your desk, and for a good reason. If you're a young executive who wants to have a nice piece of tech that looks both vintage and modern, stylish yet has a nerdy magic to it, Feliks Echo is just the right thing for you.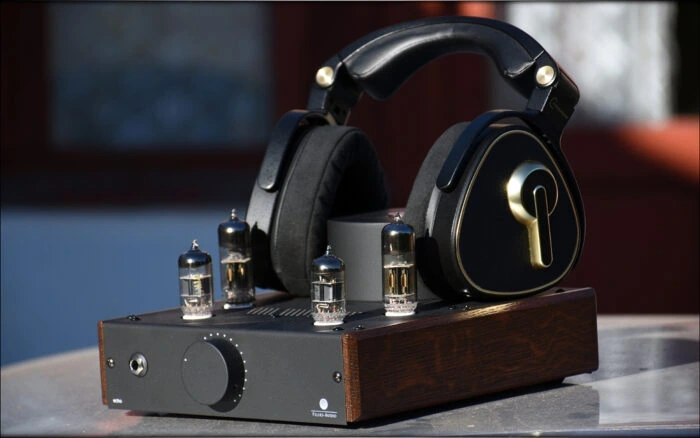 If you want to enjoy this sweet sound together with your important other half, then you can always count on Feliks Echo to be your Tube Pre-AMP for your Speakers, and you can always flavor the sounds of your speakers to be wider, more musical, more magical, holding your precious one in your arms, and looking into her eyes, as romantic sweet tender music continues to play in the background. 

The intended Headphone impedance for Feliks Echo is rated at 100 OHM to 600 OHM, but I had excellent results with headphones that are much easier to drive, like Ultrasone Signature DXP, Sennheiser IE800, and even something with multiple drivers, like, Cleartune VS-4 sounds quite amazing and lovely paired with Feliks Echo. 

The part about using Feliks Echo as a Pre-AMP is actually quite important, as I received an overwhelming number of questions about this. A lot of music enthusiasts already have an excellent overall sound system based on speakers and an amplifier, but most of them have a solid-state amplifier, and would want to add some of that tube sweetness to it, and here's where Feliks Echo comes in really handy. With almost no work on your side, besides installing it in place, you can turn your system into one that is much sweeter, much more musical, wider, and more gentle. 

For desktop, this is not a huge amplifier by any means, and it is considerably smaller than some of the large headphone amplifiers, being just the right size to fit next to my SFF (Small Form Factor) desktop computer, and also look good next to it, but this is neither a portable, nor a tiny device, like iFi iDSD Black Label is. For its intended purpose, it does its job really well, and I can only commend Feliks Audio for doing such a great job in both the design step, as well as in the implementation step of Feliks Echo. 



Comparisons

I don't have a lot of standalone amplifiers on hand at the moment of writing this review, but I have a lot of DAC/AMPs, as well as a large number of DAPs. Feliks Echo is priced about 450 USD, or 400 Euros, depending where you come from. The main competitors for Feliks Echo will be Burson Play in its basic configuration (300 USD), iFi iDSD Black Label Micro (500 USD), and FiiO X7mkii + AM05 (750 USD).  



Feliks Echo vs Burson Play – Now, this isn't exactly matched in terms of price, but it is an interesting comparison nonetheless, as both are desktop devices and both may be on your wish list. Starting with the package, Burson Play comes in with more accessories, although I found that almost none of them were actually useful, since their high-quality RCA cables are some of the best I've seen, but too short to be practical on a desktop setup (they were included in case you want to build Burson Play inside a PC). In terms of sizing, Feliks Echo is much larger and much heavier, but that's to be expected since the power delivery is included in the package, while Burson Play has a small power brick that powers it. One thing to consider is that Feliks Echo is an OTL AMP, which means that it doesn't have an output transformer, so it has a high voltage output, made for high impedance headphones, and low current headphones, while Burson Play is made to work with anything, in terms of design. This being said, both work well with most headphones and you'd be hard pressed to find a pairing that you don't like with each, both being rather universal, but in a different way. It is also worth mentioning that Burson Play is a DAC/AMP, so you can always use it as a DAC to feed signal into Feliks Echo, as it requires a DAC, so you could just get both and enjoy them as a whole setup. In terms of sonics, each in its default state, with Burson Play alone, vs Burson Play feeding its Line Out signal into Feliks Echo, you get a wider overall soundstage, a more gentle presentation of each musical note, more musicality, better overall resolution and definition, better control and a more pleasant, more musical overall sound from Feliks Echo than from Burson Play alone. This being said, Burson Play has interchangeable OP-AMPs, so it may change its signature with better OP-AMPs, but for this review I can only compare Feliks Echo with Burson Play in its default state, as I'm still waiting on the OP-AMPs to arrive. The bass tends to be warmer and deeper on Feliks Echo, the midrange feels more gentle, and better tuned, with a deeper soundstage and better instrument separation, and the details feel more organic, where Burson Play feels a bit analytical and forced in direct comparison, and Feliks Echo feels more dynamic as well. The treble is brighter and more energetic on Burson Play, and I generally prefer it that way, but Feliks Echo tends to sound a bit more realistic.  Generally, Feliks Echo felt like an improvement in terms of sonics compared to Burson Play alone, but they also pair together nicely, and I can warmly recommend them together, if you don't already have a DAC. Burson Play is probably the least expensive DAC you can pair with Feliks Echo and be happy, so don't worry about it not performing quite as well alone, it works too good when giving its DAC signal to Feliks Echo, and still performs well for its price and features. 

Feliks Echo vs iDSD Micro BL – iDSD Micro BL from iFi is another really hot DAC/AMP that I feel would make an interesting comparison for Feliks Echo. The price is similar between the two, but iDSD BL is more of a portable DAC/AMP, with a huge power ability, and a slim body, along with a few interesting special effects. This being said, iDSD BL can also act as a DAC for Feliks Echo, and will actually make a lot of sense to use it this way, if you want a small footprint on your desk, and if you fancy having a smaller secondary device next to Feliks Echo. They look pretty great together as well. Here, the sound is really different, but it is the other way around compared to Burson Play. iFi iDSD Black Label feels smoother, feels less impactful and too relaxed when compared to Feliks Echo, and Feliks Echo feels like it has a more organic overall sound, with better textures, more overall detail, and better reproduction of all frequencies when it comes to how well actuated each musical note is. Think about it, in terms of speed, Feliks Echo has more prompt speed, where iDSD BL is so smooth and easy, that it feels a tad slow and less punchy. In terms of overall balance, iDSD BL feels like it is warmer, the midrange feels less present, the whole sound feels thicker, and the treble feels a bit spikier, but in a pretty specific point, where Feliks Echo feels more natural in the bass, the midrange feels more present without sacrificing the width of the soundstage, while the treble feels more linear and gentle, without lacking sparkle (keeping in mind that I like treble to be there). iDSD BL wins in terms of depth of the soundstage, but Feliks Echo also wins in terms of instrument separation. iDSD BL Micro has a much higher peak power output, and it will be able to power even the most power hungry Headphones, but it also has those iEMatch features built-in, along to the power levels, which make it really easy for you to just plug in anything, from the most sensitive IEM, to the hardest to drive headphone you have, and still get an amazing sound of it, from Campfire Atlas and Ditra Truth (which are sensitive), all the way to Audeze LCD-2 and Sennheiser HD800S, both of which are really hard to drive. The competition is clearly not the most fair one, but it is good to keep in mind that some people may be considering either, and I want to mention that you really need a good DAC to feed Feliks Echo, and iDSD BL Micro has one of the most revealing and clear DACs you can find at 500 USD, you should really check it out if you're in search of your DAC for your Feliks Echo. You'll have the convenience of both, with the sonic quality of the pairing. When you go over my review of iDSD BL Micro, you'll notice that I had a lot of good words to say about it, and I had zero complaints, so this is all thinking the situation in retrospective, and being subjected to something better, it doesn't make the iFi DAC any less impressive, it just means that for higher size, and with less peak power, and flexibility, Feliks Echo can actually improve your music experience a lot, especially if you have a proper headphone to pair with it. iFi iDSD BL Micro also had the advantage of convenience, with a little bit of creativity, you could explore its entire sound while on a bus trip, with some amazing IEMs like Campfire Andromeda, or take a walk through the woods and explore the vast detail of Audeze LCD-MX4, but with Feliks Echo, you need to be in your listening room, as it is a pure desktop device, but in the proper conditions, that large power block, and those sweet tubes really improve listening to music. Curious if iFi's own iTube 2 will be upgraded, and if they'll also have their own Tube sound in a smaller package, but until then, Feliks Echo is really easy to recommend if you wanted a more organic and tube-like sound from iDSD BL. 

Feliks Echo vs FiiO X7mkii + AMP5 – You may be wondering why would I compare a desktop-class Tube Amplifier with a portable DAP like FiiO X7mkii, but the biggest reason here is the price, if you aren't set on whether you want a DAP, which you'd be able to enjoy at home as well as while on-the-go, or if you want a single home (or work) device, to compliment your environment and also provide you with a more interesting Tube Sound, then I will try to offer a helping hand. FiiO X7mkii is a DAP (Digital Audio Player), and it is one of the most interesting ones in terms of price/performance, technical abilities, and support behind it (FiiO does a lot of sweet work to make sure you're happy). Now, Feliks offers similarly great warranty and support, but their products are desktop instead of portables, and Feliks Echo is a much larger device compared to the little player, X7mkii. I chose to place AMP5 on X7mkii because it provides the highest power of all FiiO AMP modules, and has the most comparable sound to Feliks Echo in the long run. Now, FiiO X7mkii does much more than its AMP, and it has a display, microSD readers (two of them), and lots of bells and whistles, and it is a portable device. Furthermore, it has an excellent DAC that you can use to feed Feliks Echo, once again being a great DAC to power Feliks Echo, and if you could get X7mkii as a portable Player, and have Feliks Echo at home, you'd get the best of both worlds, and this would make a really awesome overall setup at this point. The sound is not really comparable, there are a lot of physical limitations when a company designs a DAP, but FiiO surely did the best they could out of it, so this comparison can stand as what you can expect when going with a portable DAP vs when you're going with a larger Desktop Tube Amplifier. First off, the driving abilities, while Feliks Echo works and can work with IEMs, like Campfire Atlas, Sennheiser IE800, and iBasso IT04, FiiO X7mkii makes more sense, and is designed for low-impedance more, but Feliks Echo surely performs similarly well here. Where Felilks Echo isn't really made to work quite as well, is with Headphones like CrossZone CZ-1, which have a very low impedance, but require quite a bit of power to sound good, there even something X7mkii sounds a bit better, with more control, more definition and better dynamics. On the other hand, for headphones with high impedance like Beyerdynamic Amiron Home, Sennheiser HD800S, and a few others, Feliks Echo truly shines, although in all fairness, those are headphones you're not very likely to take on a walk, so it surely makes sense that Feliks Echo would be a better overall choice. In terms of sonics, through and through, Feliks Echo tends to have a more controlled bass, better extension, is a bit warmer, and fuller, the midrange tends to be more gentle, with a bit more detail, and the treble tends to have better expression, resolution and is more gentle, feeling more analogue. It is really important to note that both are really amazing, and if you read my X7mkii review, I was extremely happy with its sound, Feliks Echo just adds some extra topping on that, X7mkii is still a personal favorite I recommend a lot, and which you can use as a DAC to feed Feliks Echo (it features an excellent Implementation of the extra-resolute ESS DACs), but if you're looking for the ultimate desktop experience, Feliks Echo leaves nothing to be desired for ~500USD, it is simply more natural and organic, without being too warm or too smooth, simply more natural with a nice sprinkle of tube sound. 



Pairing 

Feliks Echo is quite specific with the headphones it is supposed to be paired with, but in my experiments, it works well with almost anything, bar a few exceptions. This being said, easy to drive IEMs, and High-Impedance Headphones are personal favorites that I recommend. For example, Sennheiser IE800, Campfire Atlas, HIFIMAN RE2000 work well as IEMS, while Final Audio E5000 is not a favorite, and Beyerdynamic Amiron, Sennheiser HD660S and even Ultrasone Signature DXP sound really nice, while CrossZone CZ-1 or Audeze LCD-MX4 weren't necessarily favorites with Feliks Echo, although they still sounded pretty great. 



Feliks Echo + Beyerdynamic Amiron – Beyerdynamic Amiron is one of the Headphones with a high impedance that really works well with Feliks Echo. The sound they get from Echo is lively, organic and compared to most SS solutions out there, better textured, yet more gentle and life-like. The bass is natural and has a nice impact to it, yet still more neutral, the midrange is smooth and gentle, but has a good amount of textures, which are generally soft and delicate, while the treble is brighter and energetic and the top end has a nice amount of air. The soundstage is wide and deep, while everything is smooth and fine. 

Feliks Echo + Ultrasone Signature DXP – Ultrasone DXP is not on the typical list of Headphones most people will pair with Feliks Echo, but it is a favorite of mine, and for a good reason, they make an excellent mid range Headphone with an energetic V-shaped sound, a good amount of clarity, and a nice amount of sparkle in the treble, impactful bass, excellent for metal, rock, electronic and generally energetic music. With Feliks Echo, the bass is even deeper and quicker, the midrange is really juicy, and has a gentle texture to it, like it typically has in reality, and the treble is sparkly, but not offensive, it has a nice amount of sparkle and brightness, but comes through as natural and clear, instead of harsh or grainy. I really like this one pairing, and the fact Ultrasone includes a 6.3mm cable with their DXP is just the icing on the cake. 

Feliks Echo + Sennheiser HD660S – Sennheiser HD660S is a headphone a lot of people love, and what Sennheiser came with as a replacement for HD600 and HD650, while still keeping the qualities of both. Feliks Echo feels like a new breath of life for them, as they tend to be on the leaner side, with a rather thick, yet not very low-reaching bass, a smooth midrange, and a smooth treble that won't be offensive for most listeners. Feliks Echo tends to tighten the bass, help it reach deeper and with better speed, the midrange becomes more gentle, yet it isn't smoother, but actually better textured, without being overly much compared to their typical state, and the treble is still smooth, but has a nice resolution, and while sometimes it may come off as grainy, with Feliks Echo, this thought never crossed my mind. 



Value and Conclusion

Feliks Echo has been one interesting AMP to look at, and since it was the first Tube AMP I reviewed, I am quite happy to say that I will be doing this again in the future, I am a believer in Tube AMPs now, and I want to experiment more of this awesome sound, as I think you will be, if you decide on travelling the Tube Path. This being said, there are very few portable Tube devices, but I'm also interested in those and in how they compare to Feliks Echo, and if a True Tube sound is possible while on-the-go, as I spend much time either in traffic, or walking, exploring the beauty of Romania. But let's' get back to the star of the day, Feliks Echo.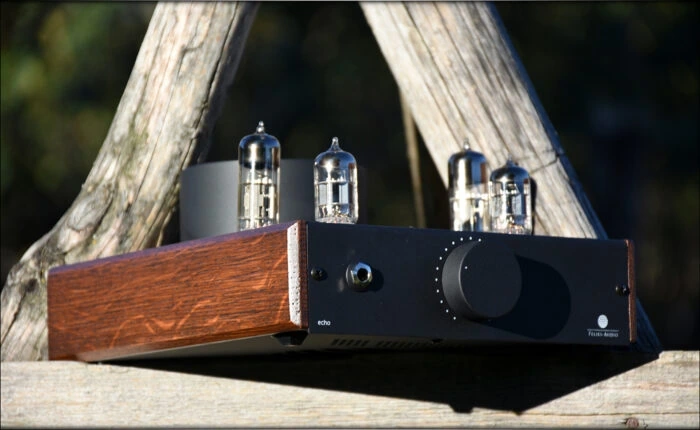 Starting with the package, the rule of thumb is that it is more useful than it is flashy, Feliks Echo comes packaged in a cardboard box, and is protected by a thick foam material, being fixed inside its box, pretty much like how Audeze boxes are fixed inside their cardboard boxes. This ensures the best amount of protection during transport, and you can rest assured as every tube comes in its own box, and also comes with a bit of protective material to keep it safe. A clean job, although besides the manuals, you won't find many things inside the package. This being said, for what Feliks Echo is, this is enough, and I'm happy they went with a practical package that you can use again, if you ever wanted to move it. 

The build quality is over-the-top excellent, with a full metal body all-around, embraced by wood lateral sides, and illuminated by a crown of tube amps, giving it a magical, almost irreal appearance. The lower part of the body has holes so it can breathe, and it doesn't overheat, while the upper body has a look that is both vintage and modern, being one of the few devices that I think would work with both the style of an upbeat metalhead, hipster, and even a businessman, looking for the most stylish small tube AMP he can find for his desk.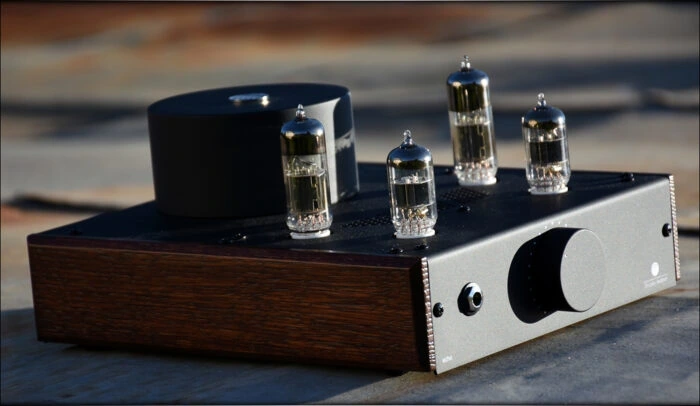 There is no noise inherent to Feliks Echo, and it will work with most headphones out there, including IEMs, although its main purpose was to be used with high-impedance headphones, including those hard-to-drive 600 OHM Headphones. 

The usage scenario is actually double, and besides using Feliks Echo as an Amplifier, you can sprinkle some magic over your speakers, by using it as a pre-amp, and since it has such a clean and clear output, in this scenario, it can actually give speakers a wider soundstage, a more gentle texture, and a more natural overall sound. 

The sonic signature is quite specific, and it is one to fall in love with, regardless of your musical taste. The bass is deep, yet it is not too slow, nor too fast, although it is slightly warm, being the kind of bass that works with both metal and jazz, able to be fast when it has to and slow when you want it to take you on a journey. The midrange is gentle and full of life, organic and yet textured, playful yet not colored. The treble is also gentle, but present, it is not the kind of treble that you could say is lacking, but the way it is presented makes up for a very non-offensive treble that will never cause fatigue, but shower you in a bath of music. All in all, the main headline is that in general it tends to be more natural more gentle, less aggressive and less analytical than the sound most Solid-State AMPs have, although those come at some costs in terms of size and price.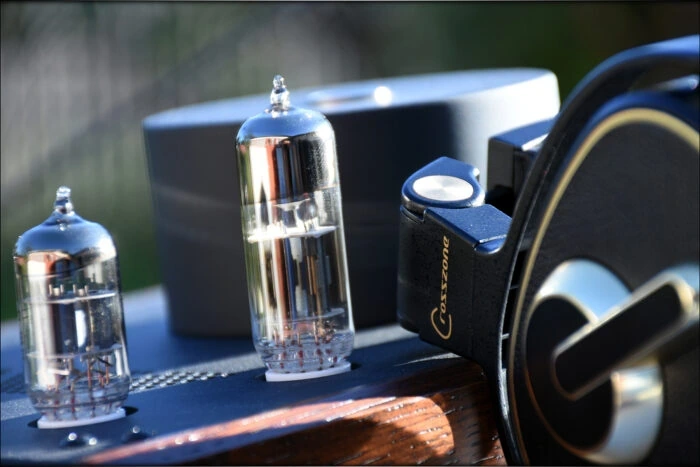 If you're looking for a Headphone Amplifier or a Speaker Preamp for around 450USD, to be your friend, or to share with your loved one, as you can always listen music together with your loved one, if you have a pair of speakers, then Feliks Echo is a really attractive option. Feliks Echo is a really well built machine, with a gentle, natural, and clear sound, that offers a really amazing detail for the price, along with good aesthetics, and as far as my experience goes, for 500 USD, it makes an amazing AMP, which you can pair with your favorite DAC or DAP (if they have a line out). 
Product Link
You can purchase your Feliks Echo Amplifier from their own website here: http://feliksaudio.pl/en/products.php
---
--- Please remember to stay safe, and always have fun while listening to music!---
 - If you have a dime to spare, please donate, and help us! It would make the day brighter for me and my wife- 
---
Full Playlist used for this review
We listened to more songs than those named in this playlist, but those are excellent for identifying a sonic signature.  I recommend trying most of the songs from this playlist, especially if you're searching for new music! The playlists are different for Spotify, Tidal and Youtube, and based on the songs I enjoy and are available on each!
https://www.youtube.com/playlist?list=PL_cjBXGmwSHSdGcwuc_bKbBDGHL4QvYBu
https://open.spotify.com/playlist/5J3oloz8Riy9LxEGenOjQ0?si=979ba4f082414be7
https://tidal.com/browse/playlist/330fd544-8e5b-4839-bd35-676b2edbb3d5
--- Contact Us ---





---