Hiby R3 II (Gen 2) Music Player DAP – Even Better Integration, Even Better Sound
Hiby R3 II is a $179 USD portable music player with HibyOS, a 4.4mm Balanced Headphone Output, a 3.5mm Jack Single Ended Headphone Output, USB DAC function, it works as a transport to send signal to an external USB DAC, with a 3.2″ touchscreen display, and a microSD slot supporting up to 2 TB microSD cards. Today we'll be reviewing the new Hiby R3 II and putting it against the competition, including Shanling M1S (229 USD), HIFI Walker H2 Touch (129 USD), HIDIZS AP80 PRO-X (199 USD), and Hiby R3 PRO (200 USD).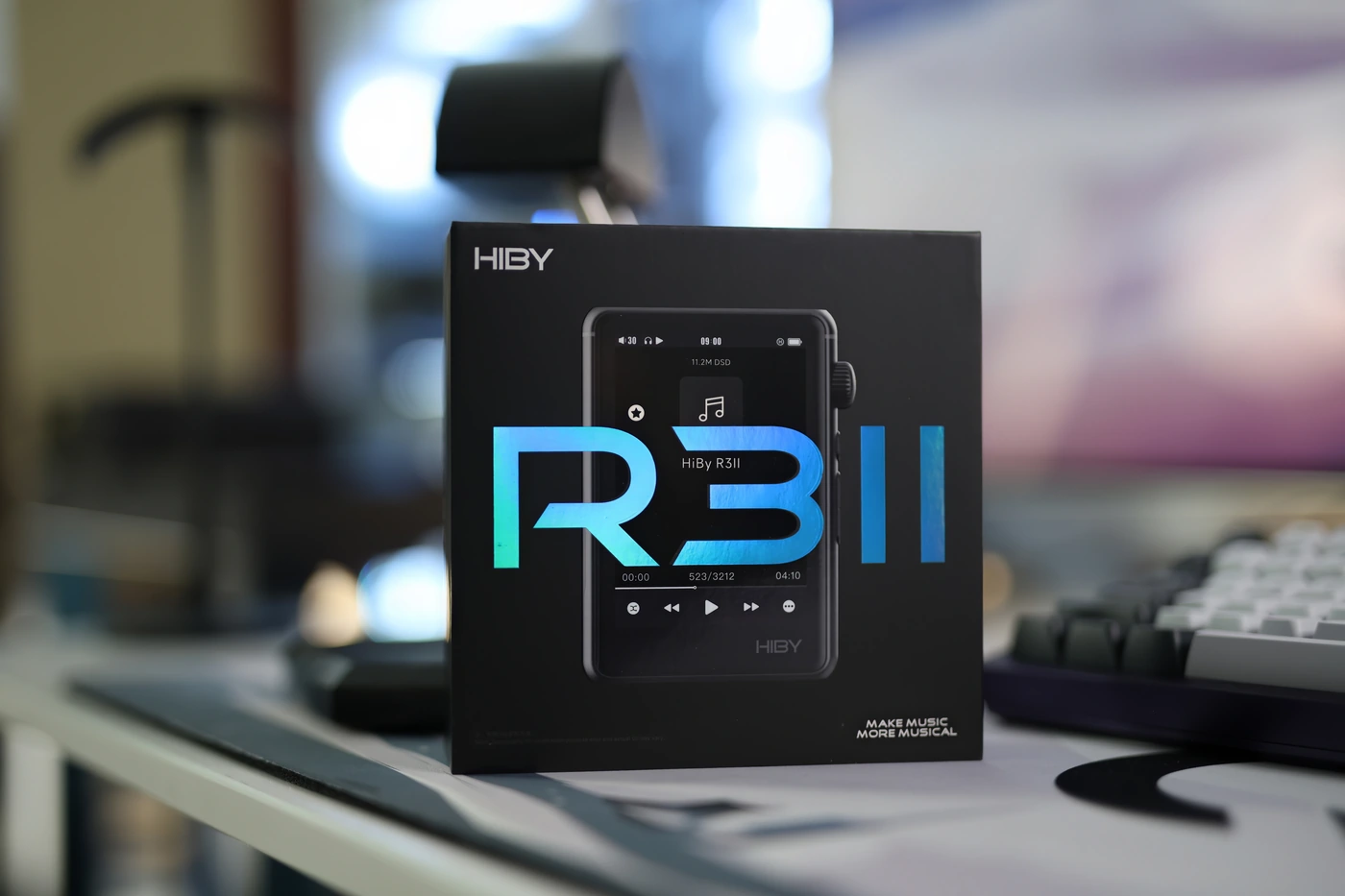 Introduction
Hiby is a core company for any music lover, and this isn't because you necessarily heard a product from them, but actually because there's a good chance that if you've used a DAP at any moment in your life, the software was made by Hiby. They make solid software solutions, and also one of the best music apps for smartphones, Hiby Music. Most Hiby music players have been outstanding in resolution, clarity and driving power for the price paid, and they are generally quite beautiful in design, so today we're going to have a bit of fun with the new R3 II. When purchasing Hiby products, you're as good using their own website as well as Amazon, and As an Amazon influencer, I earn from qualifying purchases, so you can help me get better articles to you just by using the purchase links in the review, knowing you'll get the best prices, best service, and also helping me stay independent and sharing my honest thoughts with you in every article I write. 
I'd like to thank Hiby for providing the sample for this review, in exchange for my honest opinion. We are not receiving any incentive for this review and Audiophile-Heaven has no affiliation with Hiby beyond this review. 
Product Link
Official Store – https://store.hiby.com/products/hiby-r3-ii
You can grab one from www.amazon.com here: https://amzn.to/49lkbk0
If you're in the UK, you can grab one from www.amazon.co.uk here: https://amzn.to/49mgZUY
And if you're from Europe, you can grab one from www.amazon.de here: https://amzn.to/3MtdpP7
Build Quality/Aesthetics
Hiby R3 II is a small and portable little DAP player, with excellent build quality, great design, and a volume wheel on the right side. It is quite ergonomic, every edge of it is rounded, and it has two headphone outputs at the bottom, plus the USB port there as well. We have a Type-C USB port, and a 4.4mm balanced jack, plus one 3.5mm SE jack.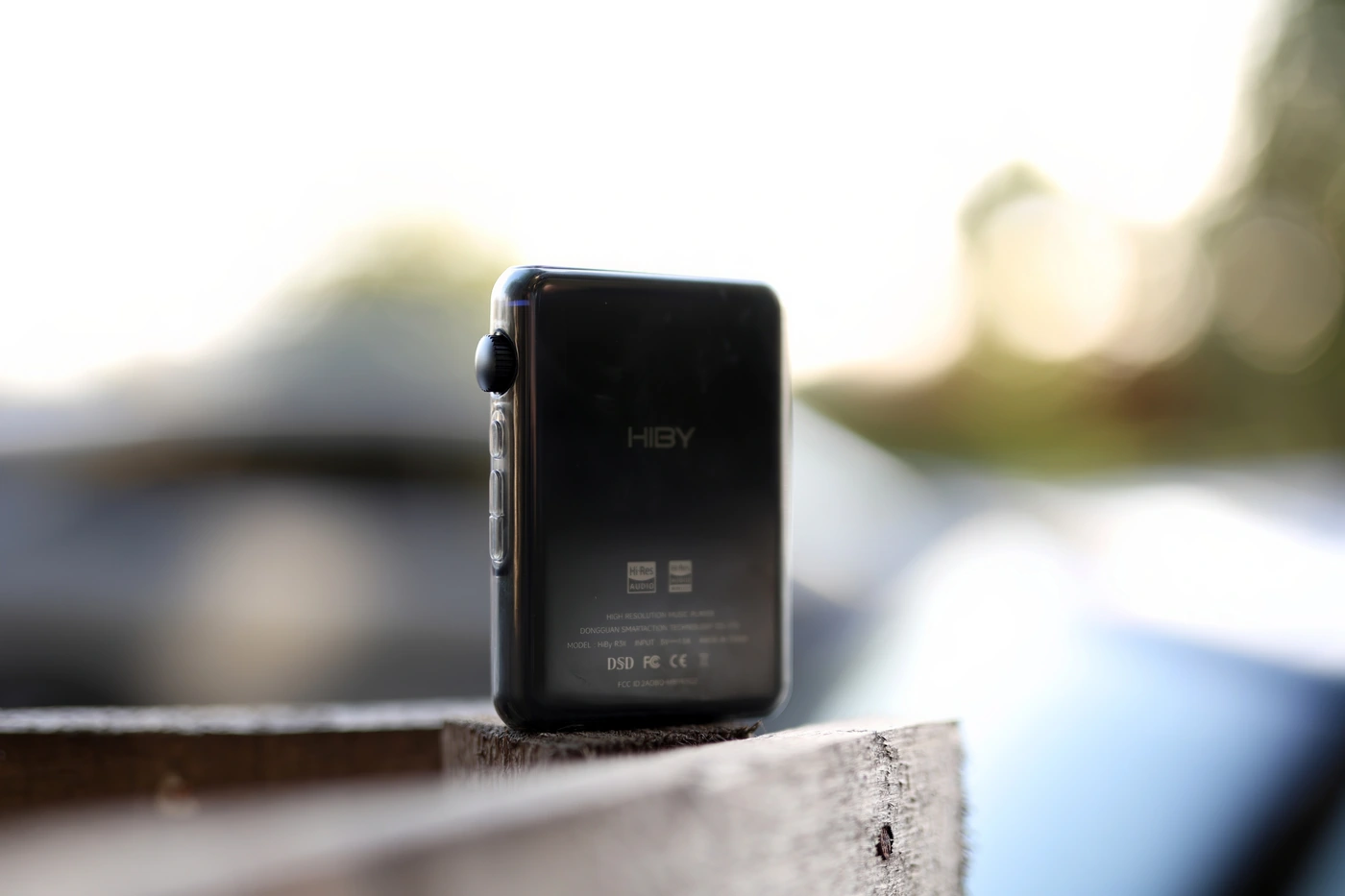 While most DAPs have largely the same specs between the balanced and the SE jacks, R3 II is an exception, and for the 4.4mm Balanced Jack we have a power output of 280mW, 3.0 Volts Voltage, a Max Voltage Swing of 3.5 Vrms, a noise floor of 3 uV, and a Channel separation of 103 dB. By contrast, the Signle Ended output is much lower in power output and sonic quality, having a power output of 70 mW, so about 1 / 4 of the power that the Balanced Jack has, also a nominal voltage of 1.5 Vrms, a max voltage swing of 1.9 Vrms, a noise floor of 2.2 uV, and a channel separation of 74dB.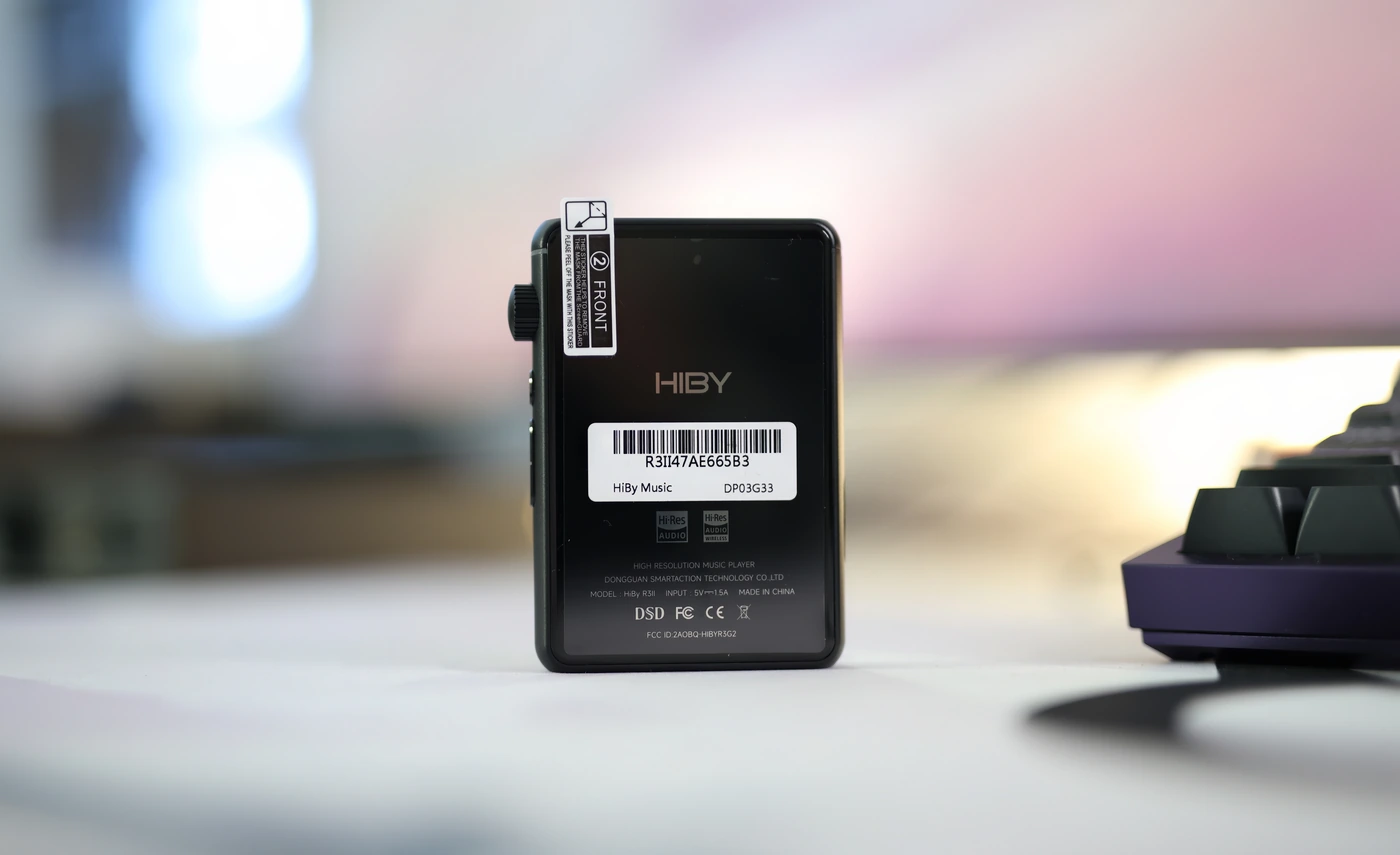 The DAP is lightweight at 118 grams, is rather small at 86.9×60.6×14.5mm, it is thicker than most smartphones, but also much shorter and narrower. Hib R3 II is made of aluminum, with a reinforced glass front and back plate, and it has a battery of 2000mAh, which offers a play time of over 15 hours for the single ended output, and between 11 and 12 hours over the Balanced Output. The charging time is around 2 hours for a full charge.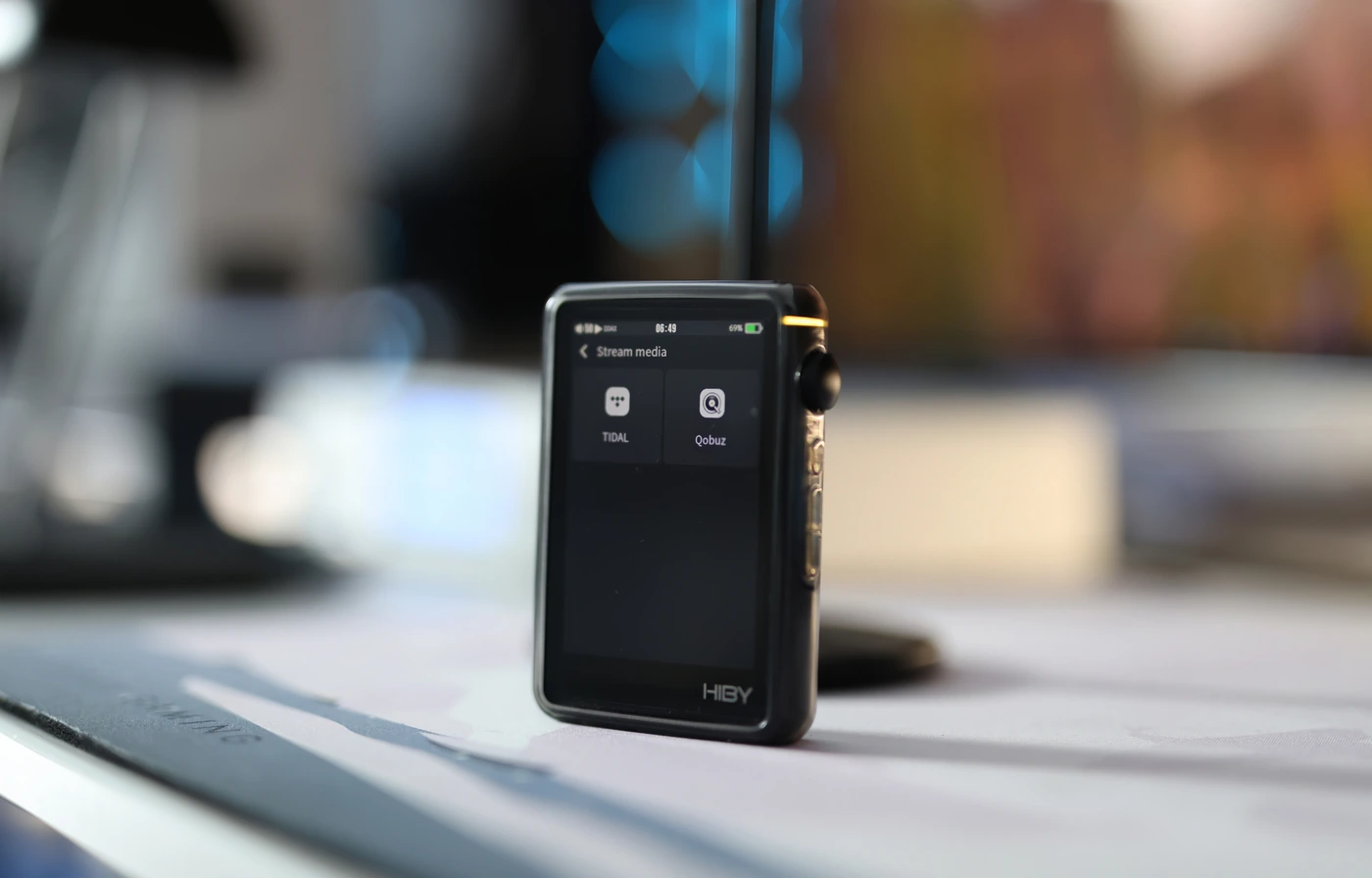 The display is a 3.2″ touchscreen LCD display, with a 320×480 pixels resolution. The Type-C port at the bottom can be used for both reading external media, such as OTG media, but it can also power external DAC / AMPs, as I tested with Lotoo PAW S2. It is possible to activate a coaxial digital output over the Type-C port. 
The CPU at the heart of R3 II is an X1000E CPU, and the DAC is a Dual ES9219C. This allows the R3 II to decode formats up to DSD256, PCM up to 384 kHz / 32 Bit, and MQA up to 16X. This is all very good for the price point, and R3 II generally runs quickly, it is stable, and a workhorse of a DAP. 
Under The Hood / Functionality / Software
When you do start using it, you actually understand why Hiby, why they are popular, and why this company is at the top of the game for DAPs. The firmware is really smooth, snappy, and although the display surely doesn't have more than 60 Hz of refresh rate, it has a stable refresh rate, so it never feels like it is lagging. Hiby tends to offer solid and frequent firmware updates, and my unit experiences some minor bugs, but I confirmed with them that this is normal at this point and those will be sorted out in an early November update in 2023.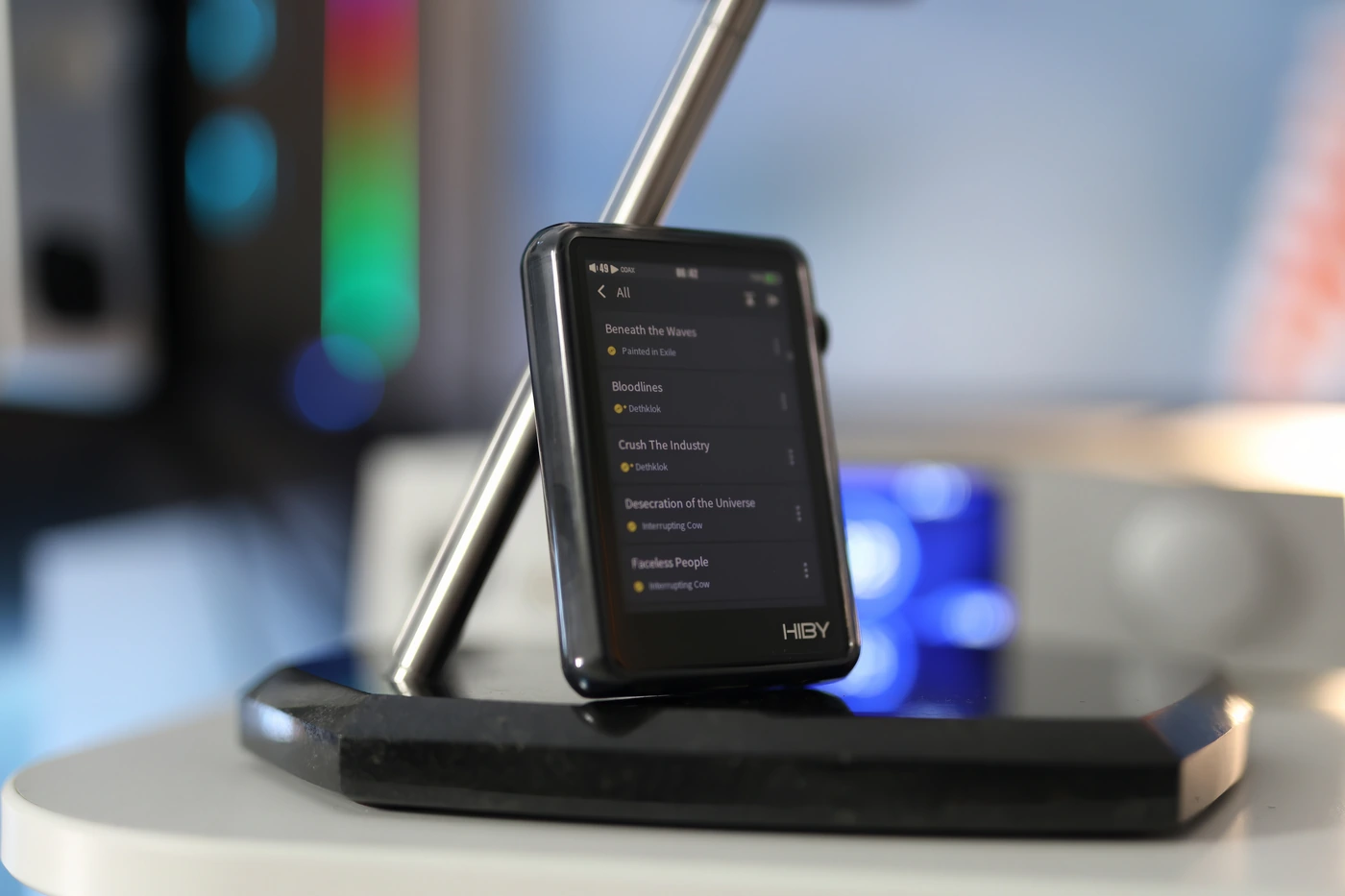 The main way of using the R3 II is for music playback from a microSD card, as although it does have Wifi and Bluetooth, the display is a bit small to make sense, and if you want to connect a pair of bluetooth headphones, smartphones usually have larger and more solid antennas for this. We do have Hiby link support, which allows you to use your smartphone as a remote to control the R3 II, and that's pretty cool too, but it also has DLNa and Airplay, both of which work quite well. 
On the more intimate side of things, or things that actually matter a lot for me personally, we do have a USB DAC function, and it works flawlessly, the most you can notice being around 50ms of delay. This is around three frames of content, but with video playback it is not noticeable, hence why I noted in my video that it has no delay. There is no USB DAC with absolutely zero delay, what does exist though is a DAC that has a not noticeable delay. It can also work as a dongle DAC for a smartphone, and not use the smartphone's battery. 
The DAP also works as a transport, it can output signal to an external DAC AMP, like Lotoo PAW S2, and it has excellent sound like this too, proving to be rather versatile. The streaming service list right now only includes Qobuz and Tidal, and sadly not Spotify which is my current favorite, after Tidal didn't allow me to make an account because they can't process payments from Romania. 
Sound Quality
As Hiby R3 II is a DAP or digital audio player, most people will use it mainly to drive headphones and IEMs, so I have paired it with IMR Audio Dark Matter, IKKO OH10S, HIFIMAN Audivina, Letshuoer Cadenza 12, Erzetich Thalia, Crosszone CZ-10, HIDIZS MS5, Jomo Audio P3 Percussion, SeekReal Airship, Ambient Acoustics MAD16, Oriveti OV800, and Westone MACH 40. With headphones, the driving power is enough only from the Balanced output, the single ended output being quite limited in power, so most headphones will feel underdriven, but with IEMs, the sound is quite nice actually, with exceptional control, a really low background noise level, and a clean, crisp sound.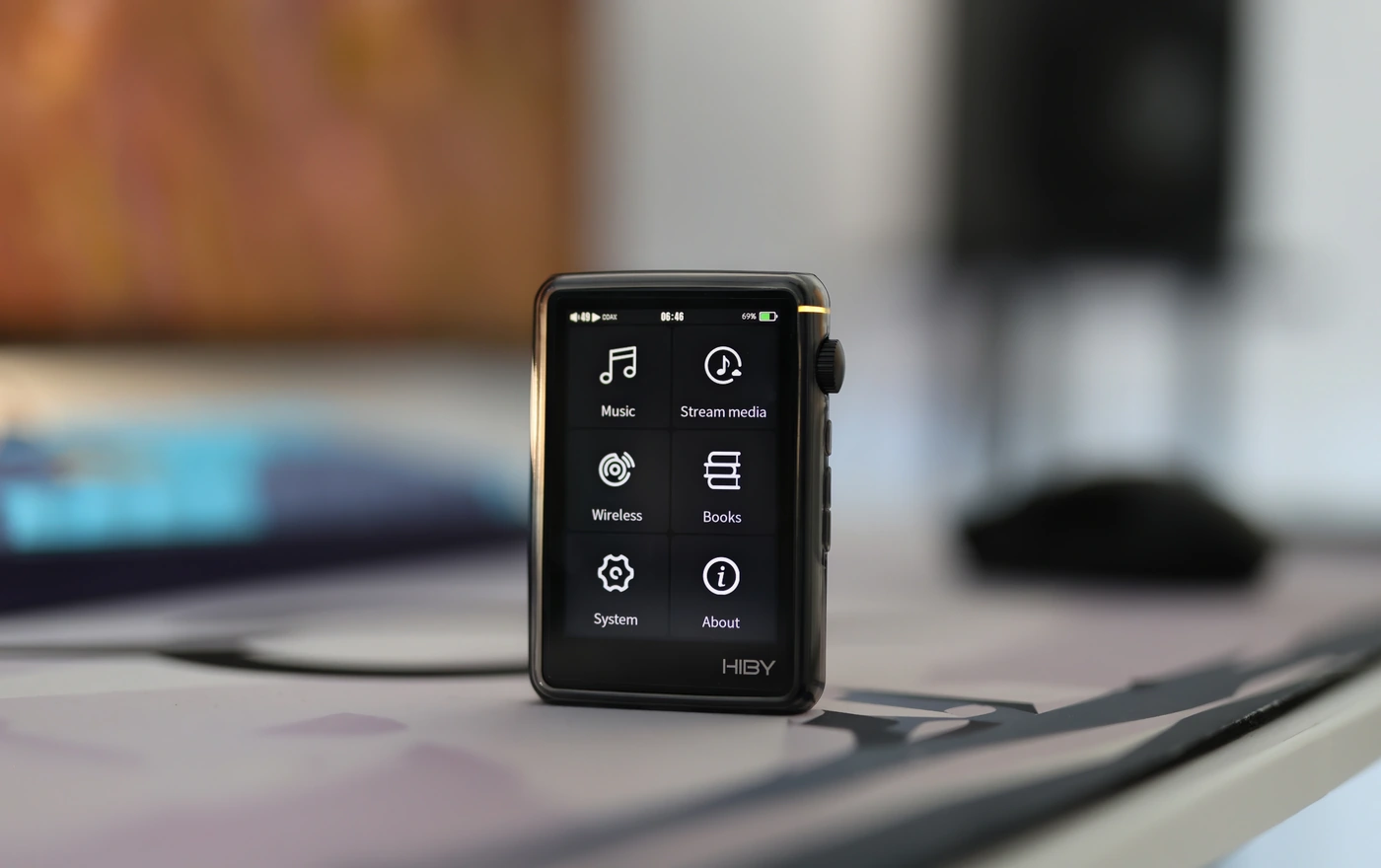 The overall signature of R3 II is really similar to that of the R3 PRO that I reviewed in the past, slightly warm, slightly smooth, with a full and pleasing bass, an impactful midrange, and a good dynamic range. We have a good sense of soundstage and instrument separation is good, plus the treble is rather clean, sharp and not rolled off in any way. I like this kind of presentation and signature, and it feels like R3 II was made to be engaging, but not fatiguing, it is ever so slightly laid back, but can get up from its seat and be punchy for music that's extremely aggressive, like Infant Annihilator or Rings Of Saturn.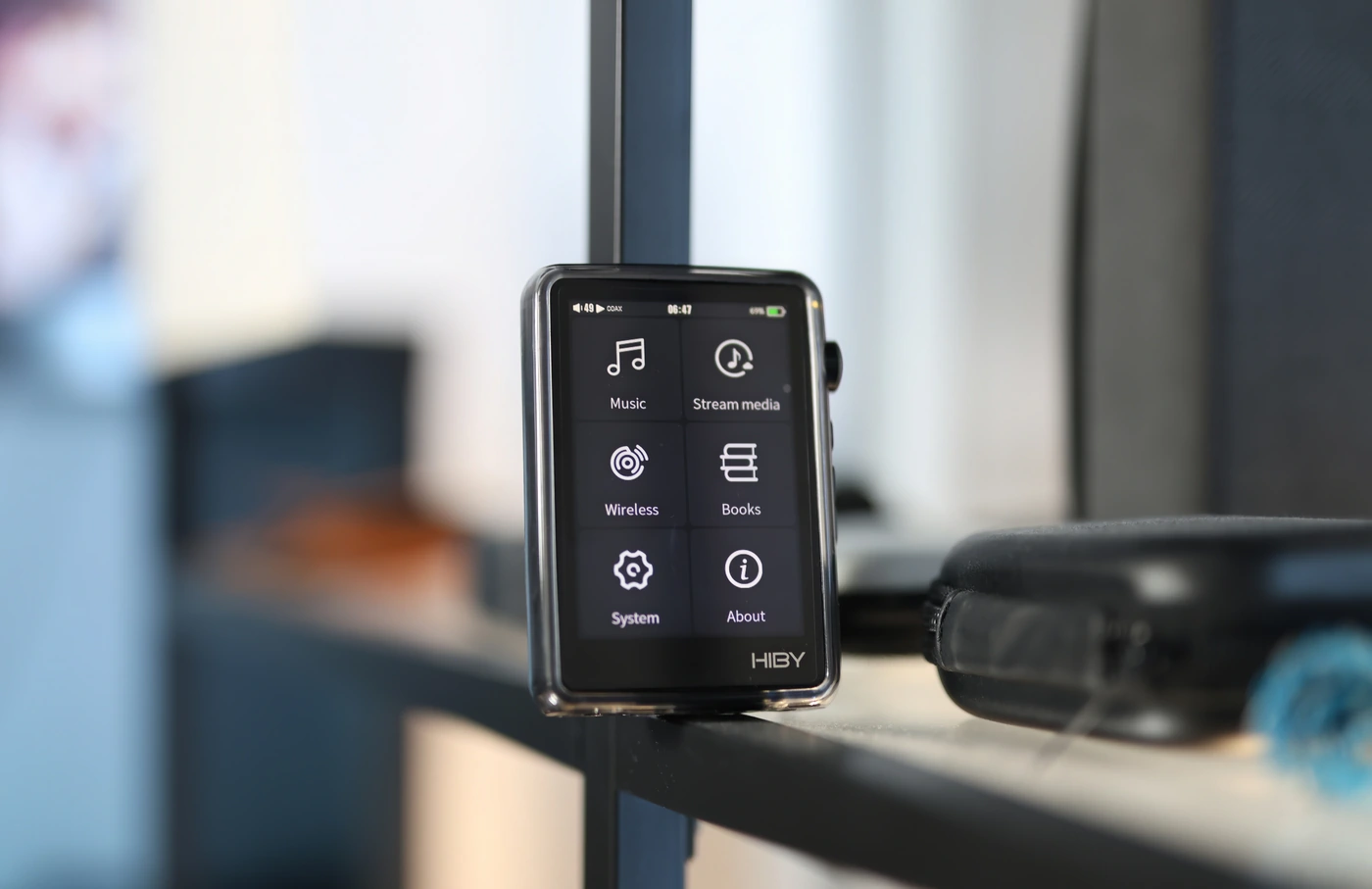 The bass is a central element, as it is for most DAPs made by Hiby, so we have a full, rounded bass that extends nicely down to the lowest octaves. The bass has exceptional control, but it is not super enhanced over the midrange and treble, so the sound is not veiled, dull, too warm or dark, rather, the signature is natural, with hints of warmth here and there. The bass gives a fair amount of body and weight to instruments, it has good impact, and it makes both rock and Jazz pleasing and natural to the ear.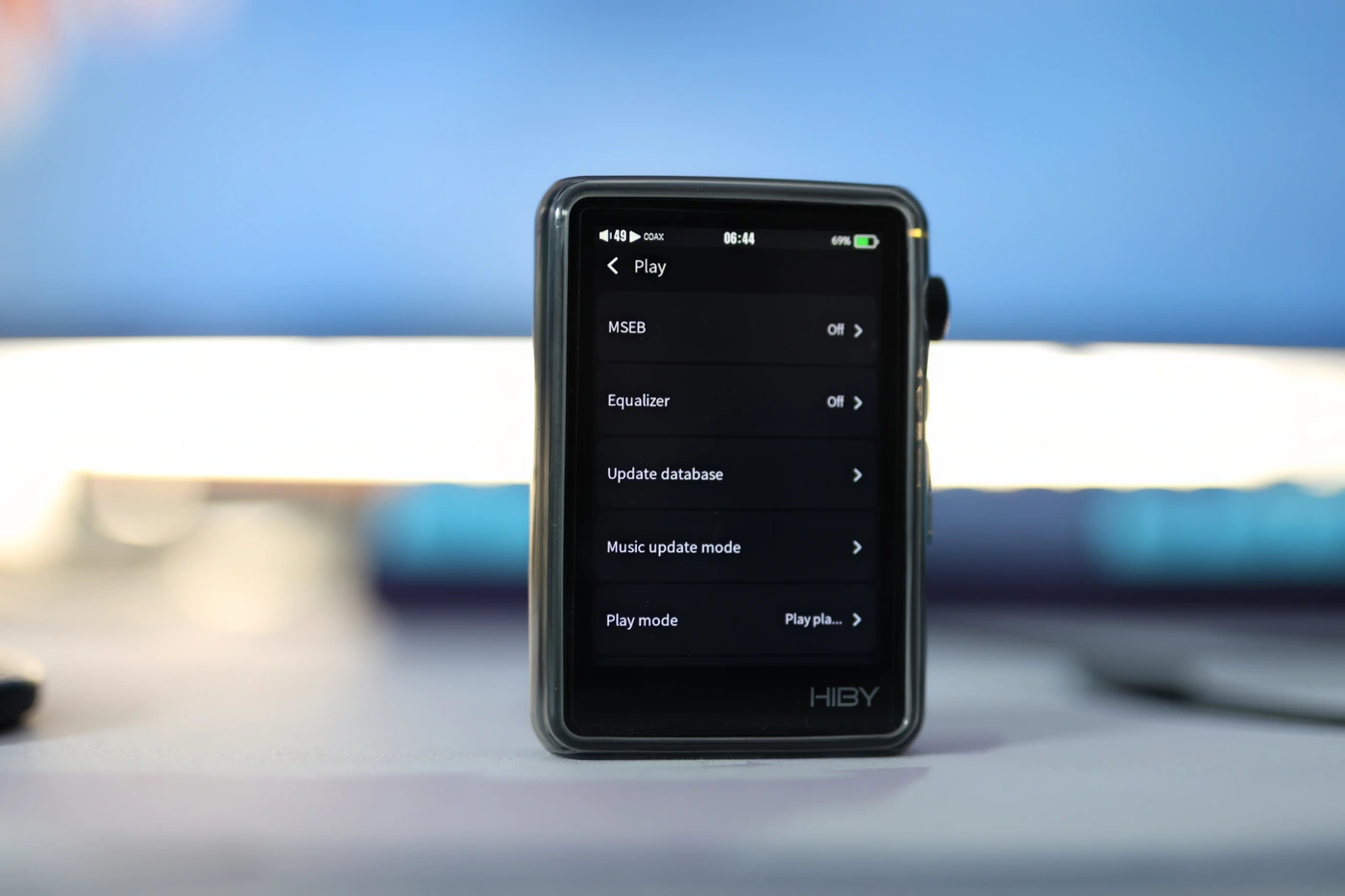 The midrange starts with a fairly natural timbre, which has a slightly extra emphasis on male voices and the lower midrange rather than the upper midrange. This creates the feeling that music is somewhat weighty, smooth and fluid. R3II is able to play back special effects and background instruments nicely, both in the lower and the upper midrange, but it also has a sweet tonality for female voices, not making them dull or recessed. The soundstage extends naturally in width and depth, although it keeps things fairly well combined together, not forcing the stage to be too extra, and keeping things natural, towards ever so slightly intimate.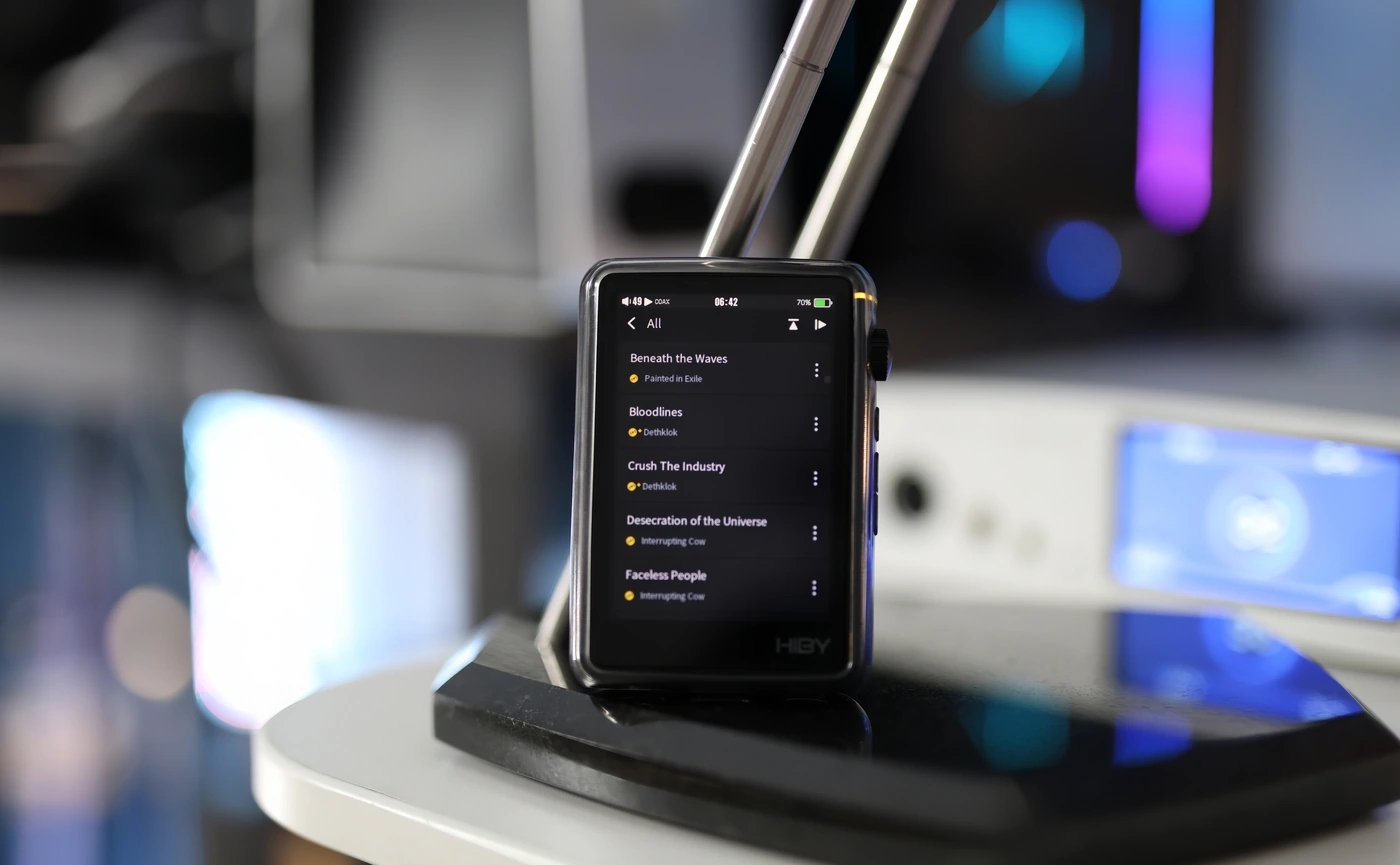 The treble is clean, sharp, but manages to steer away from being overbearing, rather being a smoother, leaner kind of treble. There's a bit of air in the treble, but the thicker lower midrange, and the somewhat stronger bass tends to be more than enough to keep the tonal balance towards a natural – lush presentation rather than a bright – open one. This works well for Jazz, EDM, pop, slower music, but is not ideal for rock and punk, or more energetic music where you want some extra air and brightness. 
Comparisons
Hiby R3 II (2nd Generation) vs HIFI Walker H2 Touch (179 USD vs 129 USD) – Although this comparison is something I wouldn't typically do, I heard you all when you asked me to write about it, so starting with the build quality, H2 Touch is well made and so is R3 II. This being said, the more rounded and bombastic edges of R3II are more ergonomic, while the sharper edges of H2 Touch are less ergonomic. The usable screen of R3 II is larger, which makes it more fun to hold and use, H2 Touch has only 3.5mm headphone output, and a line out, while R3 II has a 4.4mm balanced headphone output. It is clear that the single ended 3.5mm headphone output of R3 II is quite weak in power, but H2 Touch is not much stronger, so R3 II will sound a bit better over both the SE and Balanced headphone output most of the time, having a slightly warmer, bassier, deeper sound with a deeper soundstage. H2 Touch still makes an interesting purchase if you need a metallic, portable DAP, but R3 II is more versatile, has more driving power, and less background noise, while costing a bit more.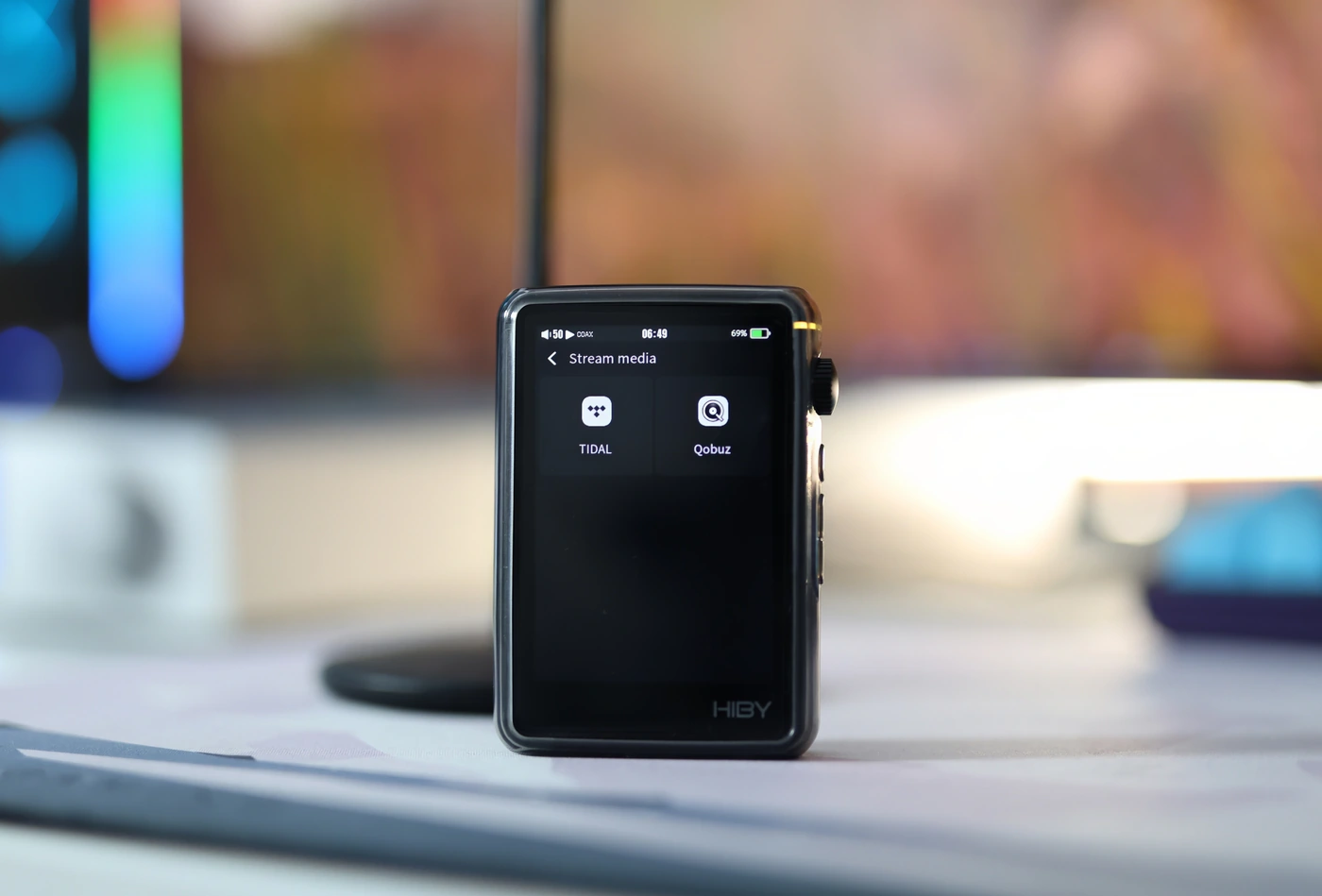 Hiby R3 II (2nd Generation) vs HIDIZS AP80 PRO-x (179 USD vs 199 USD) – The comparison is more heated up here, because AP80 PRO-X is a nice DAP, it is what I would consider versatile and fun to use, with the exception of the fact that it is so small I can't quite call it as practical as I can the R3 II. The driving power from the balanced output of R3 II is higher, it can drive IEMs and Headphones better, the sound is warmer, more pleasing to the ear, having a sweeter tonality, while AP80 PRO-X sounds flatter, more neutral, brighter and a bit more aggressive. You could argue that the signature of AP80 PRO-X is more revealing, leading to better detail, but R3II is easier to listen to and enjoy with most music, thanks to the smoother textures, lower fatigue in both mids and the treble. The bass is higher and more present on R3 II too, which makes it more fun, and easier to pair with neutral and brighter sounding IEMs. 
Hiby R3 II (2nd Generation) vs Hiby R3 PRO (179 USD vs 200 USD) – Hiby versus Hiby is a cool thing to do, but in reality, R3 PRO was a nice DAP, with good ergonomics, versatile design, yet the new R3 II comes on top in every aspect, including versatility, ease of usage, design, and sound. R3 II charges faster, but uses the same CPU, so you can expect a similar overall speed, snapiness and firmware experience from the two. The sound is actually quite similar, and it is visible that Hiby has one engineer to design all their products, as both have a hint of warmth, a bigger, smoother bass, and a clean treble, although r3 II has a slightly more airy and energetic treble, while R3 PRO has the treble recessed and rolled off, more laid back, in comparison. Both will sound better over the Balanced output, and both will drive mostly the same IEMS and headphones as well.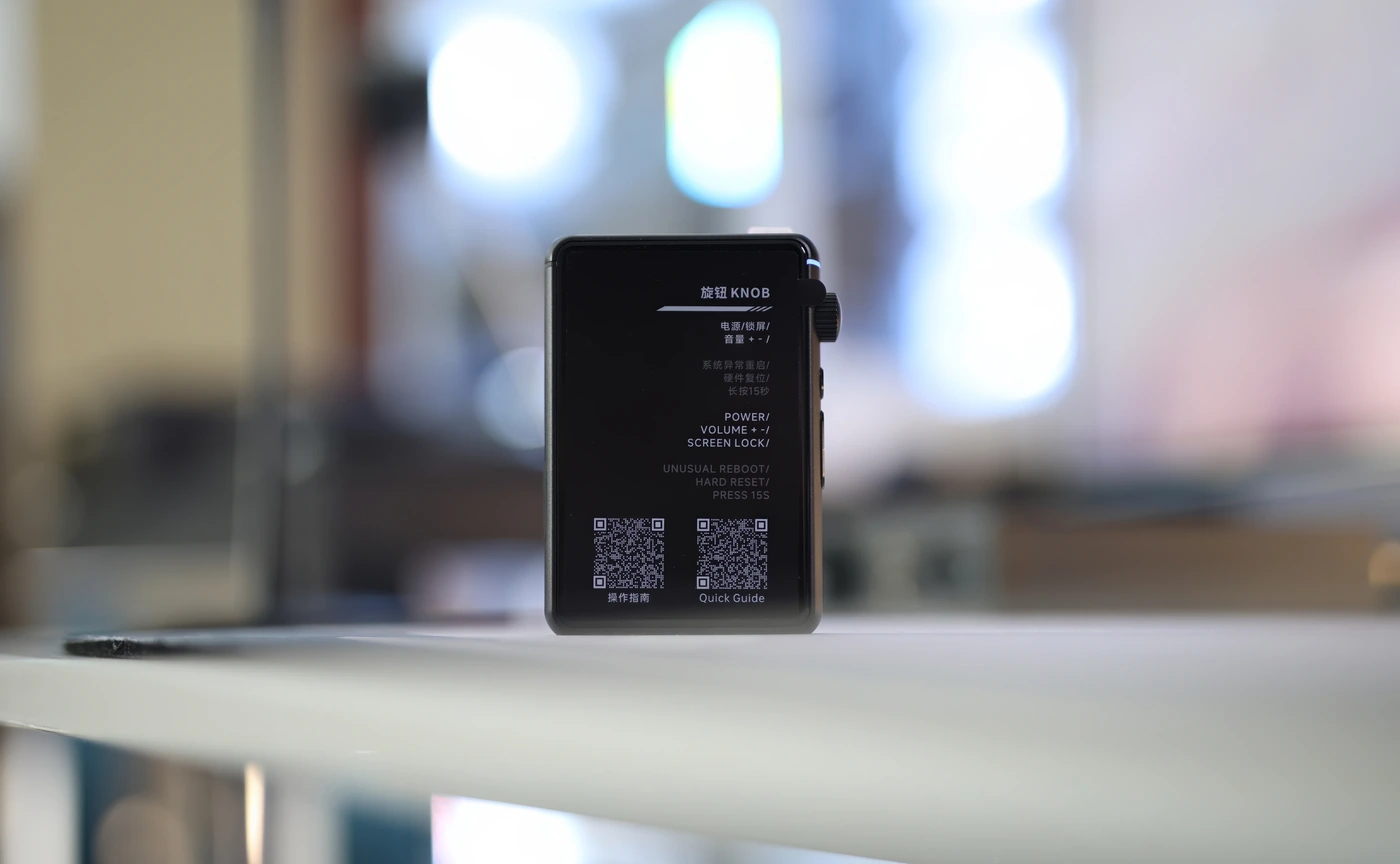 Hiby R3 II (2nd Generation) vs Shanling M1S (179 USD vs 229 USD) – We have a good DAP in M1S, and the only place where it falls short is the design, as it is too polarizing to be a universally good design. Judging from the mails and answers I received from everyone, some of you loved while some of you hated the design, which is okay, I expected that to happen. With Hiby, there should be no such issue, most people like the bombastic edges, rounded design, and metallic build with the glass panel at the back. Sonically, M1S is a bit more powerful, more punchy, bassier, with a more solid midrange too, but a smoother, silkier treble, and a richer midrange. By comparison, R3II is a bit warmer in the midrange, but with less texture, a more natural treble, and less bass, although you can add as much as you like using MSEB, the most potent EQ which is developed by Hiby. Both DAPs are good, but R3 II should be more versatile, more ergonomic and more universal. M1S can sound better, but I would only recommend it if you fancy the design. 
Value and Conclusion
The price point of the Hiby R3 II is very good for the versatility it offers, it is not quite as tiny as other DAPs that I can't use, it has rounded edges, a strong battery life, and a pretty powerful, clean sound over the balanced output, with a hint of warmth enough to make most music pleasing and enjoyable. Even better, it has the strong support of hiby behind, and should prove to be a fun DAP to use for years, as most Hiby products really are built to last.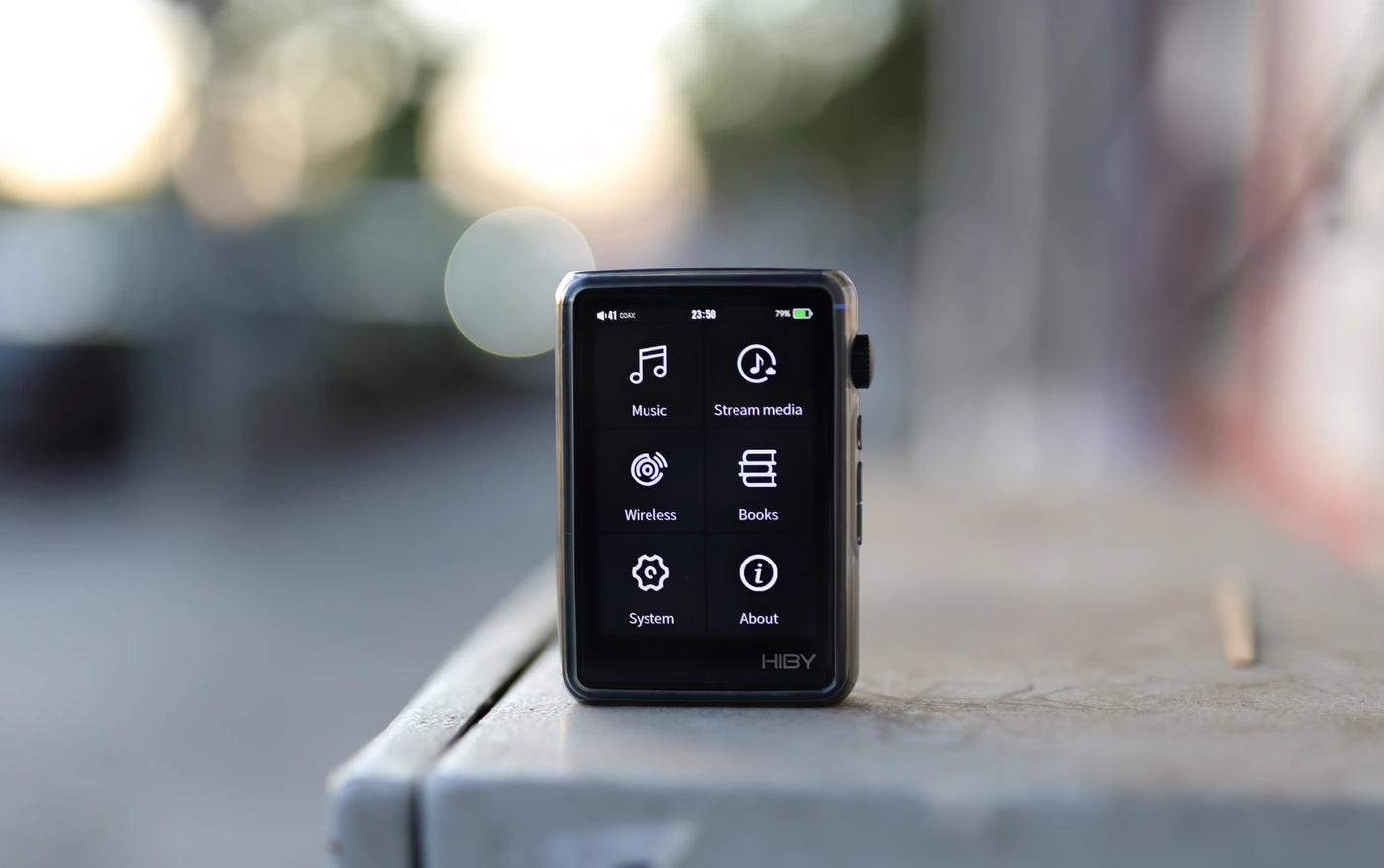 At the end of the day, if you're looking for a mini DAP, but one that is fairly versatile, which has a good battery life, nice design, streaming abilities including Wifi and Bluetooth, which can be used from your smartphone using Hiby Link and a DAP that sounds quite powerful and should drive any IEM on the market, Hiby R3 II is one of the best that I know of and a fully recommended one. 
Product Link
Official Store – https://store.hiby.com/products/hiby-r3-ii
You can grab one from www.amazon.com here: https://amzn.to/49lkbk0
If you're in the UK, you can grab one from www.amazon.co.uk here: https://amzn.to/49mgZUY
And if you're from Europe, you can grab one from www.amazon.de here: https://amzn.to/3MtdpP7
---
--- Please remember to stay safe, and always have fun while listening to music!---
 - If you have a dime to spare, please donate, and help us! It would make the day brighter for me and my wife- 
---
Full Playlist used for this review
We listened to more songs than those named in this playlist, but those are excellent for identifying a sonic signature.  I recommend trying most of the songs from this playlist, especially if you're searching for new music! The playlists are different for Spotify, Tidal and Youtube, and based on the songs I enjoy and are available on each!
https://www.youtube.com/playlist?list=PL_cjBXGmwSHSdGcwuc_bKbBDGHL4QvYBu
https://open.spotify.com/playlist/5J3oloz8Riy9LxEGenOjQ0?si=979ba4f082414be7
https://tidal.com/browse/playlist/330fd544-8e5b-4839-bd35-676b2edbb3d5
--- Contact Us ---





---