IKKO OH10S Photochromic IEMs – Sapphire Mirage Magic Sound
IKKO OH10S is a $199 USD pair of In-Ear Monitors, with an improved dynamic driver for better bass, and it is the straight-up upgrade from the IKKO OH10 that we reviewed in the past and which we liked quite a bit. Since the market changed a bit, we're going to be putting the OH10s against the best the market has to offer around 200 USD right now, and the list includes Kiwi Ears Quintet (219 USD), KiiBoom Evoke (199 USD), Tangzu Zetian Wu Heyday (199 USD).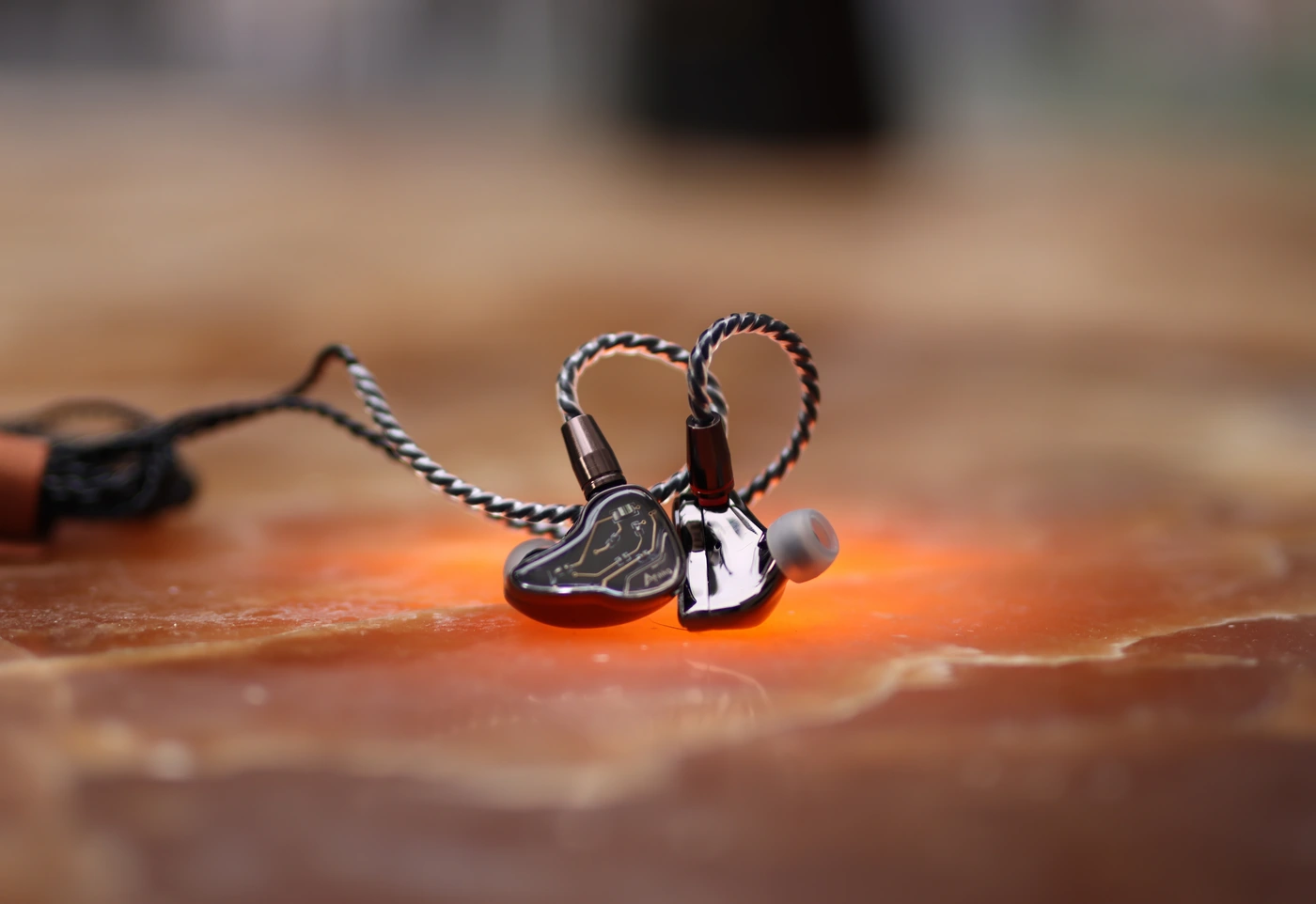 Introduction
IKKO is a rather versatile company known for having designed a large number of products with different function, designs, but always staying within a mindful price range for everyone with average pockets to afford just fine. The IEMs we're reviewing today are a midrange pair of IEMS relative to the market, as there are more products pricier than are products cheaper, yet they offer excellent performance for their range, and aren't at the entry of the list. You can always purchase IKKO products from their own website, but also from Amazon, to have the best support, best return window and best overall pricing, and as an Amazon influencer I earn from qualifying purchases.  
I'd like to thank IKKO for providing the sample for this review, in exchange for my honest opinion. We are not receiving any incentive for this review and Audiophile-Heaven has no affiliation with IKKO beyond this review. 
Product Link
You can grab one from www.amazon.com here: https://amzn.to/49jOqb1
If you're in the UK, you can grab one from www.amazon.co.uk here: https://amzn.to/3Skrbau
And if you're from Europe, you can grab one from www.amazon.de here: https://amzn.to/3Skrcey
Build Quality/Aesthetics/Fit/Comfort
There's less information about OH10s available than you'd imagine, especially for such a beautiful looking IEM, but the headlines include the fact that those have a photochromic shell glass, which shines a crystal clear color in normal light, and with stronger light, they get a tint of blue that gives those the Sapphire Mirage moniker.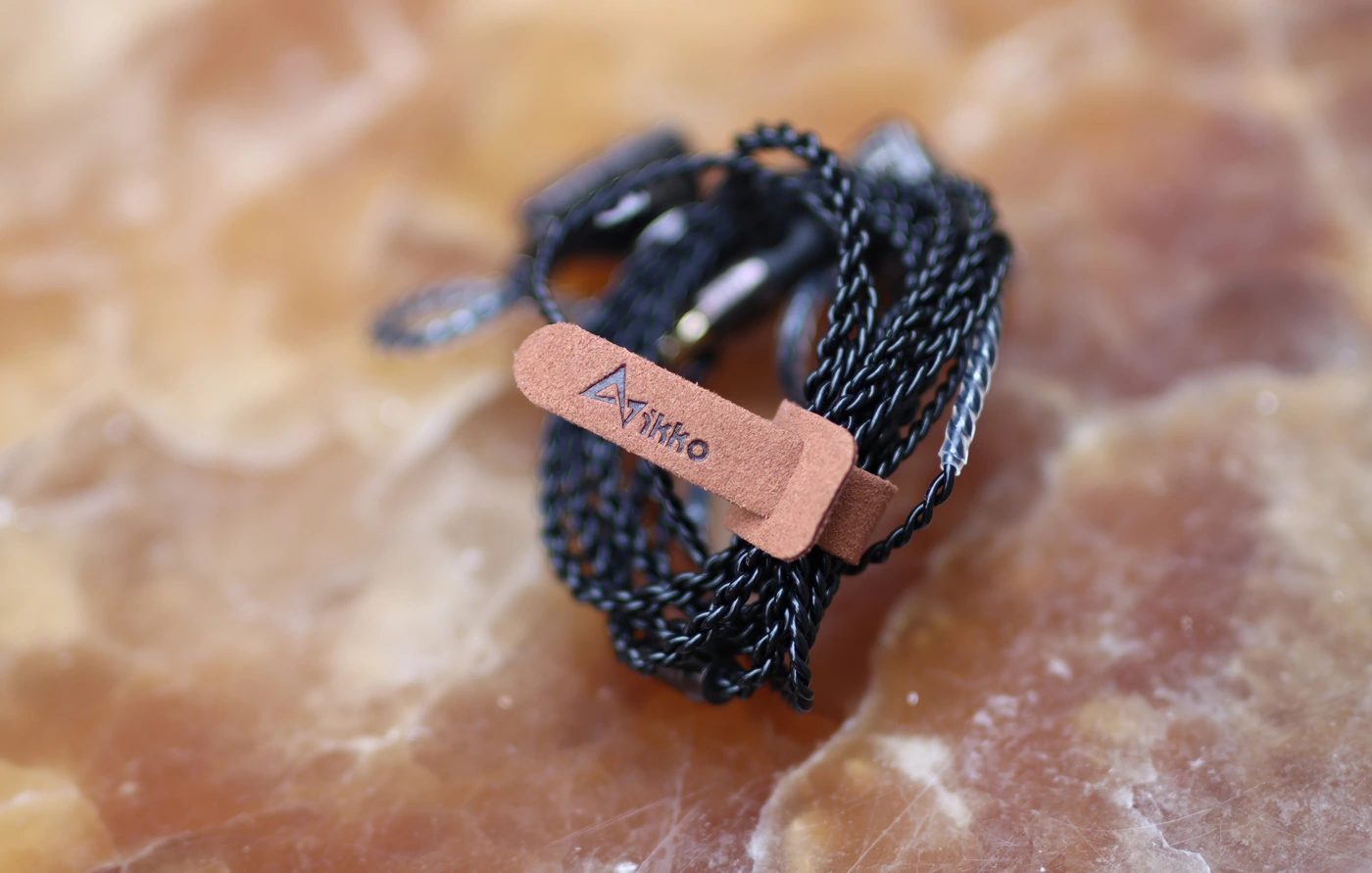 IKKO doesn't try to hide that the new OH10S is an extension and upgrade from their regular OH10, and besides the new photochromic glass shells, they also included many other upgrades, including a better sound. The new upgraded single 10mm dual magnet, titanium coated dynamic driver improves on the low end extension and depth of sound with OH10S. The IEM shells are adorned with a PVD coating, or physical vapor deposition, which gives a better sound, and better comfort for the shells.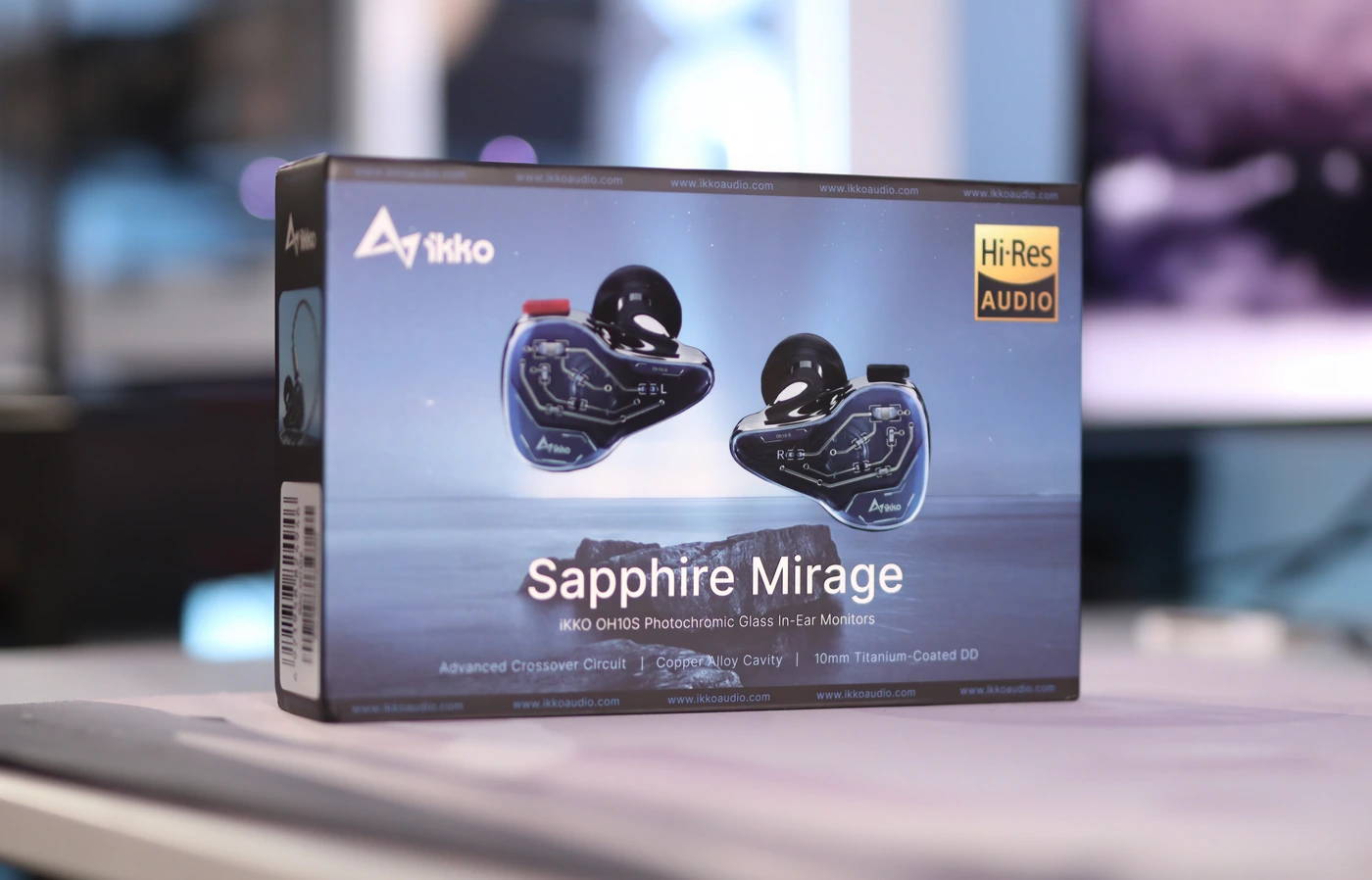 The company is still using the same Knowles 33518 balancer armatures for the OH10S, and those are very similar to what was used in the OH10, so you can expect the two IEMS to sound similar in the midrange and the treble. The cables are considered upgraded by the company, at least for sonics, but physically they are some of the thinner cables included with IEMs. This being said, they do not conduct microphonic noise and are generally super comfortable to use. 
The box of OH10S includes a brooch, the IEMs, the cable, a leather transport case, and 6 sets of silicone ear tips. It is relatively easy to get a good comfort with OH10S, with the exception that the shells are somewhat large and heavy. They provide a good amount of passive noise isolation, between 18 and 25 decibels, and there is no odd noise, or problem with the wearing comfort, including no driver flex, and no void when inserting them. The fit is shallow towards slightly medium depth, the bores are not very large, so inner ear comfort will be great for most people. 
Sound Quality
Given the price range and design of the OH10S, the pairing list of sources that I've used to drive them includes FiiO K9 PRO, JDS Labs Element III MK2 Boosted, Shanling H5, Audioengine D1 24-Bit DAC, iFi Audio Go Bar, and Hiby R2 II. OH10S is not very hard to drive, but can eat a lot of power to get loud, and I can bring most sources to 75% of the max volume while listening, especially if I go for one of those loud listening sessions. This being said, you should be okay with most sources, including portables and dongle DACs.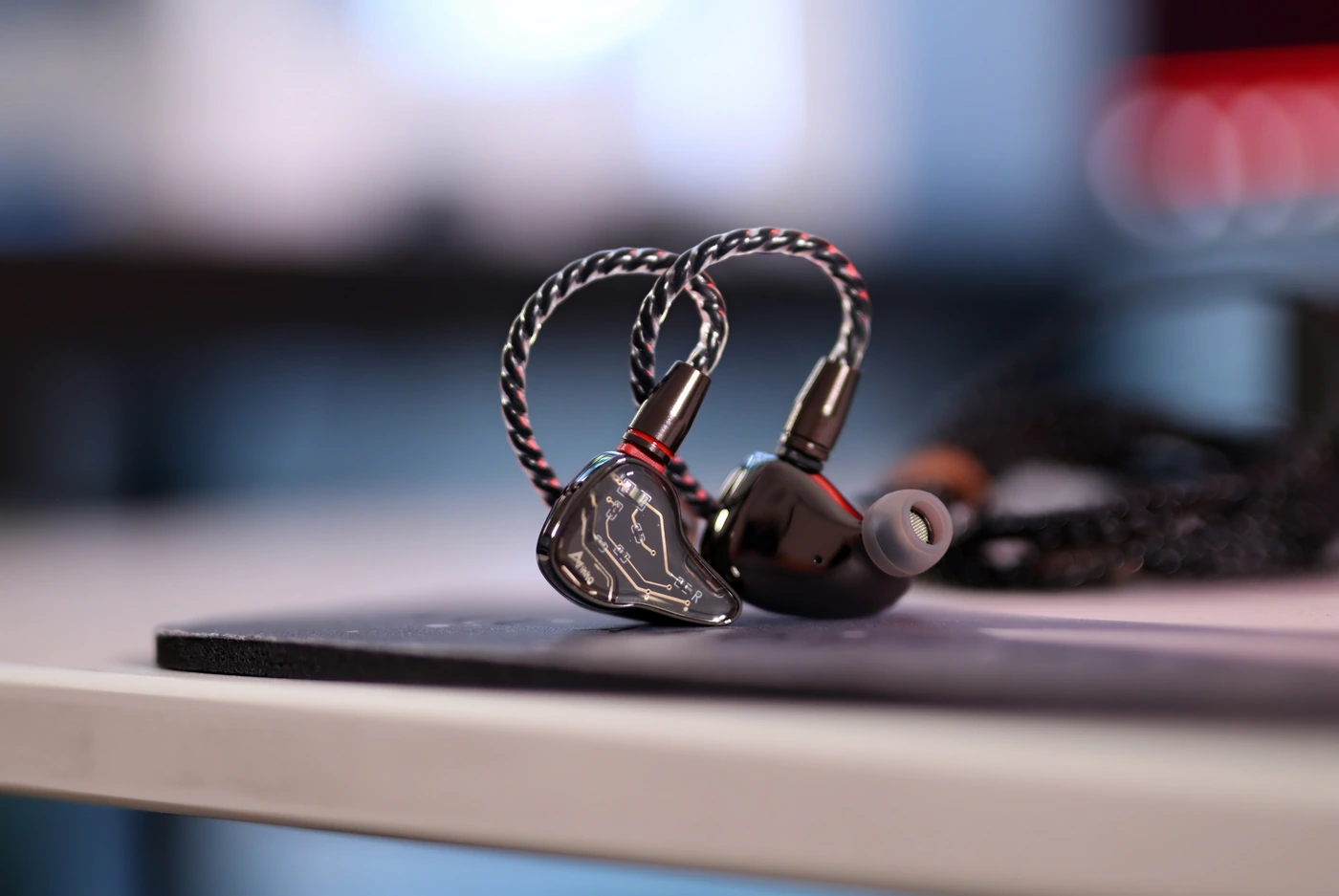 The overall sonic signature of the OH10s is really similar to that of the original OH10. This includes a really detailed, slightly analytical sound, with exceptional resolution, a natural texture, and an uplifted treble. The sonic balance is changed though, as the sub bass and bass body is more prominent, the bass is more forward, which causes the whole sound to be more powerful, more punchy, and less neutral, instead becoming more U-Shaped, with the extremities more forward and stronger than the midrange. This puts some space between you and the singer, voices and instruments can sound a bit more distant, which creates a feeling of soundstage, and a more holographic presentation.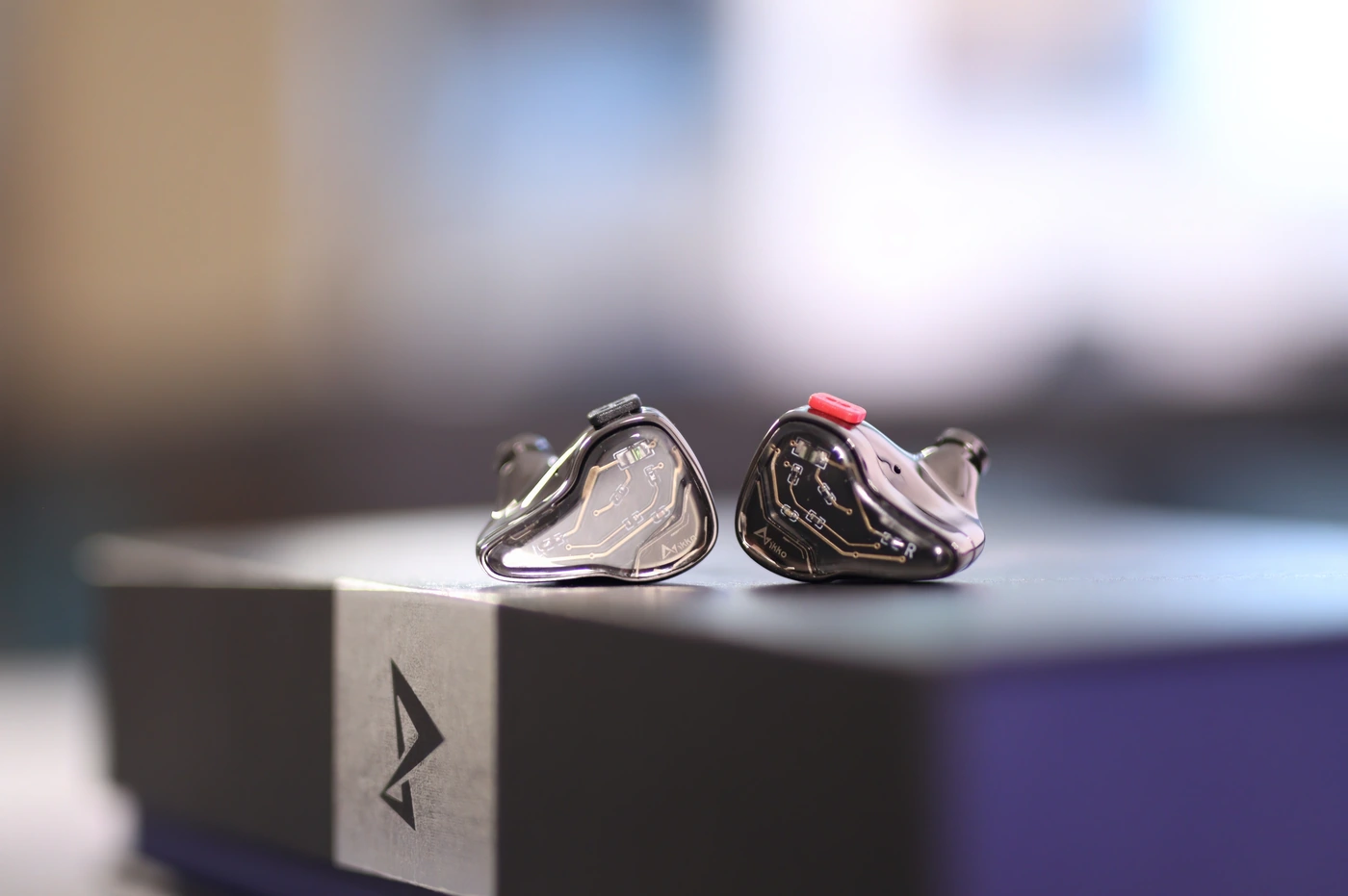 The bass is the area where OH10s will be most different from the original, as the bass is stronger, smoother, more fluid and more powerful. This bass actually extends from the sub-bass, where OH10S can climb as low as about 30 Hz, all the way to 80 Hz, giving music not just bass, but a pretty lush body but also impact. The bass has a smoother character, which makes it enjoyable for all music styles, but it is on the speedier side and not very sloppy, so you get a fun, balanced overall presentation.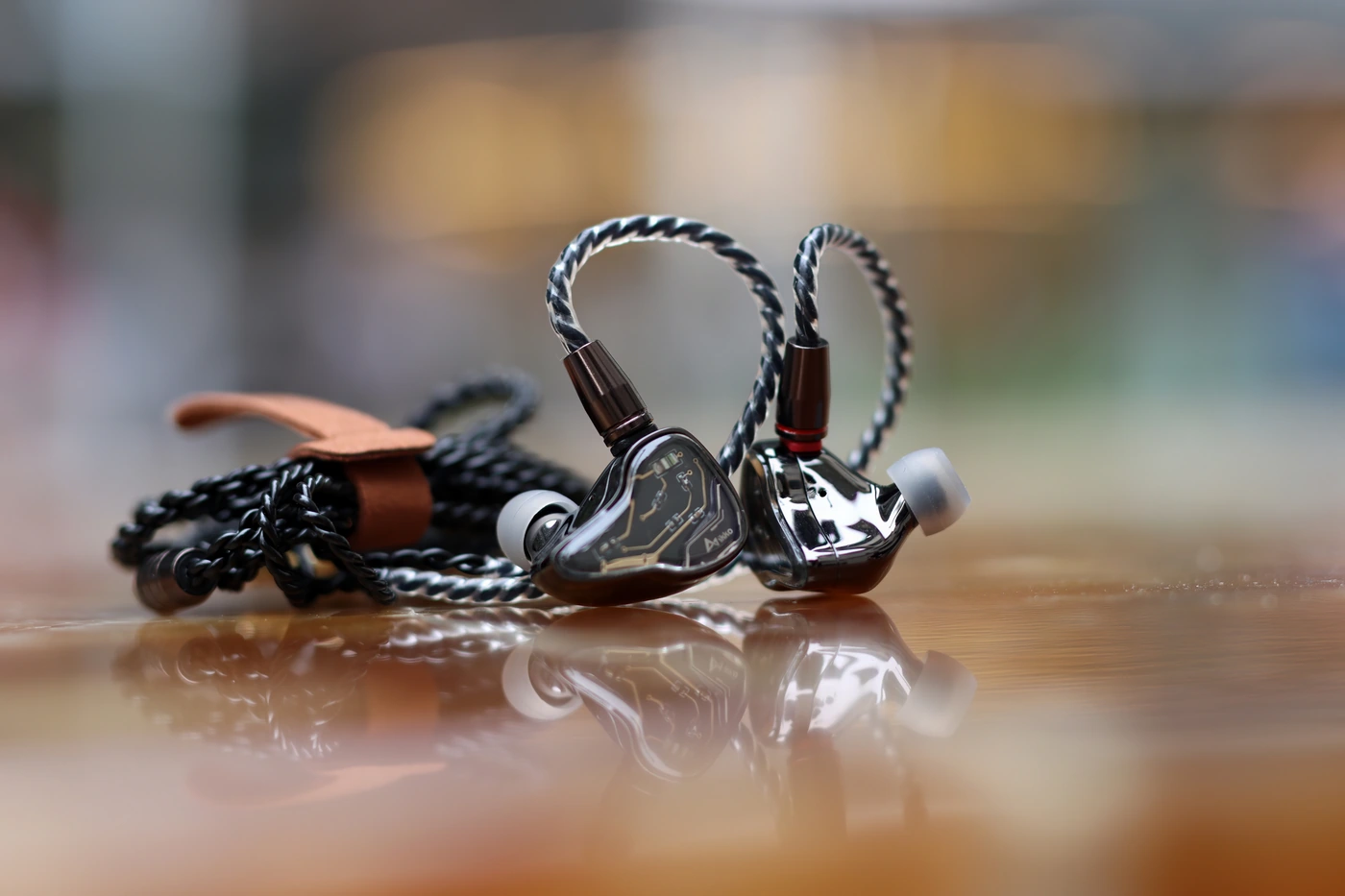 The midrange is recessed with between 6 and 10 dB compared to the bass and the treble, and this can put some distance between the listener and the singer. I feel this is both for the better and for the worse, because all music sounds wide and holographic, but if you're listening to something that is supposed to sound intimate, it can sound somewhat distant. This being said, the same resolution I was appreciating in OH10 is still here, and it feels like the same clarity, precision, and enjoyable tonality are all here. The textures are mostly natural, not very smooth nor harsh, the instrument separation is very good, and generally speaking OH10S sounds sweet and enjoyable. It tends to be ideal for both male and female voices, everything sounds pleasing and sweet, with guitars being their forte.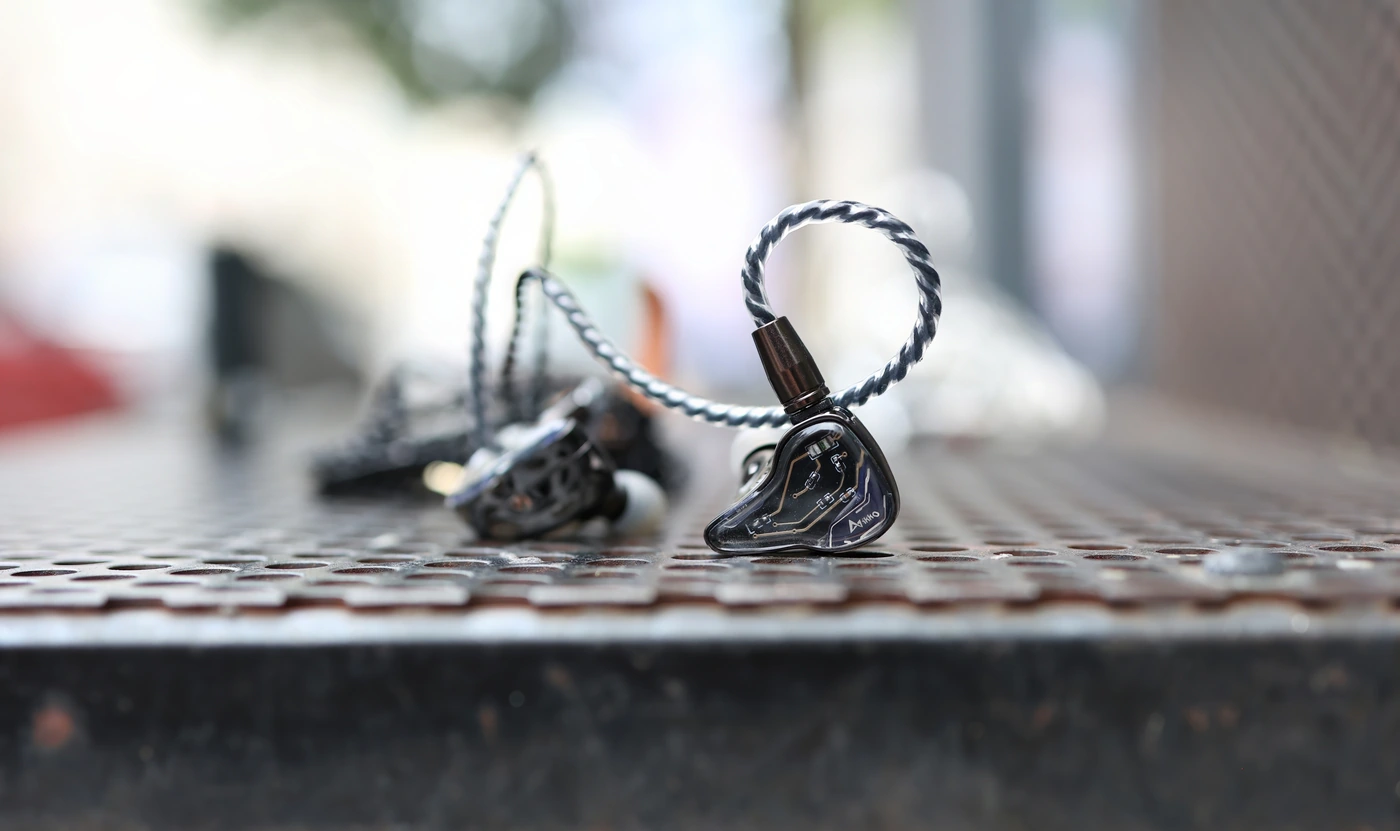 The treble seems to be somewhat more present than it was on OH10, the tonal balance shifted towards a more U-Shaped signature, but the treble has a smoother texture, with a wet character, an airy sound, and with a good extension. It is clear that this is not for the faint of heart, and it is one of the more energetic, more forward sounding IEMs out there, with exceptional detail and resolution, up to the highest registers. 
Comparisons 
IKKO OH10S vs Tangzu Zetian Wu Heyday (199 USD vs 199 USD) – Starting with a similar passive noise isolation, the metallic shell of the Zetian Wu surely helps with their ability to cancel outside noise, just as it does help the OH10S. The overall comfort is slightly better on the OH10S, as it allows for a slightly less shallow fit, and a deeper silicone tip insertion, the iem body is more ergonomic in design, and although both are rounded, the way the inner part of OH10S is designed leads to better comfort. They are similarly hard to drive. And both are similarly resistant to background noise. The signature of Zetian Wu Heyday is considerably more neutral, and OH10S sounds deeper, punchier and beefier, with a stronger bass, both have a recessed midrange, but both have a clean presentation. The peakiness of Zetian Wu makes it more fatiguing than OH10S, but it has a bit more shimmer, and while Zetian Wu rolls off after its 6.5 kHz peak, OH10S sounds more airy and has a better treble extension that sounds more natural and cleaner.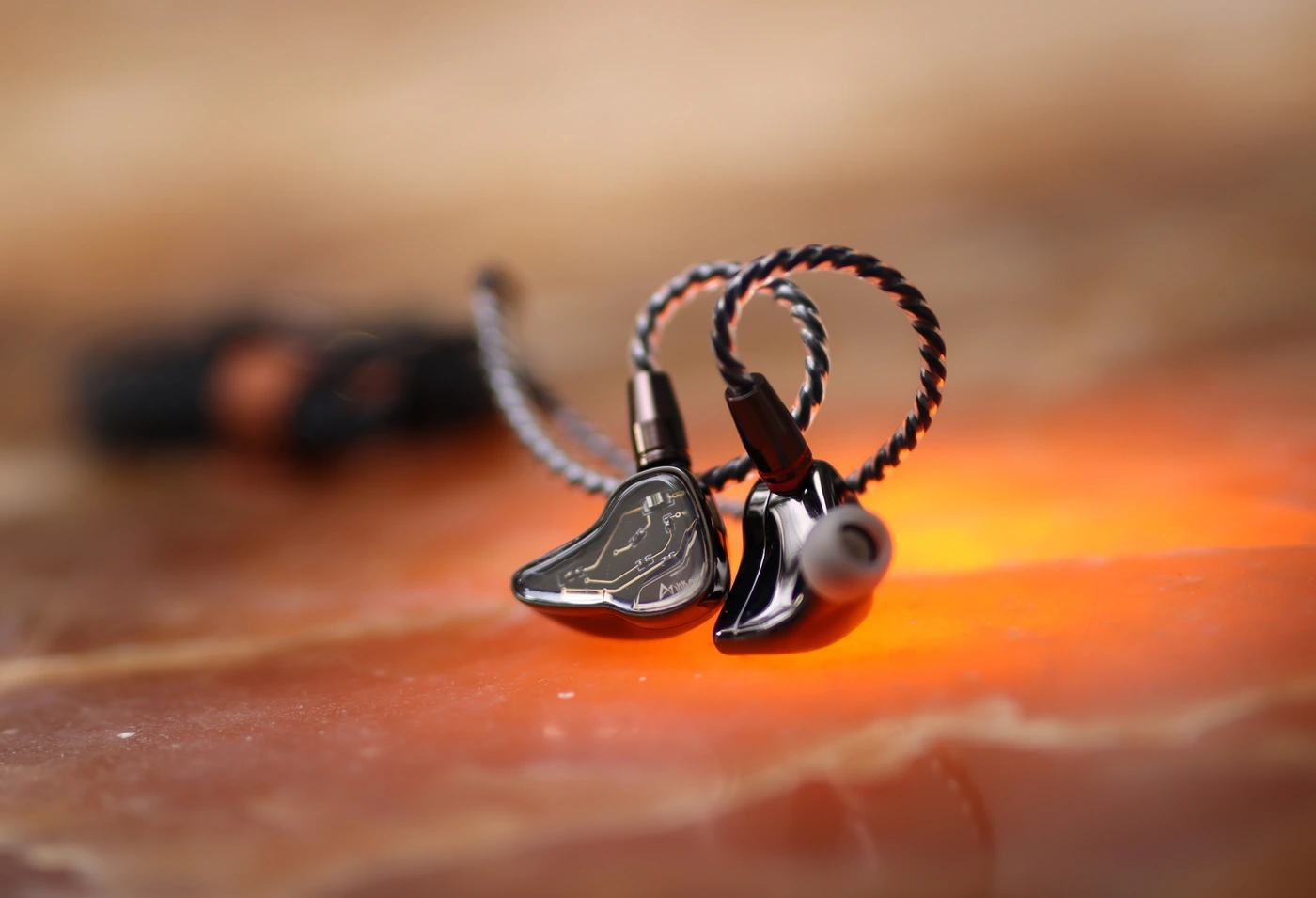 IKKO OH10S vs KiiBoom Evoke (199 USD vs 199 USD) – Evoke is really a neat IEM in design, but the comfort is really similar between the two, both OH10S and Evoke share a rounded body with an ergonomic inner design, with 2-Pin detachable cables, and the default factory cables of the two are both pretty basic. Evoke has a slightly more ergonomic shape, and smaller body. The overall sonic is actually quite similar, both share a really detailed midrange, a sharp and airy treble, energetic overall presentation, the main difference being the bass as OH10S sounds deeper, the bass extends more in the sub-lows, with better depth and impact, although both have about the same speed for the bass. It is easier to drive the Evoke, and it is slightly more prone to background noise. The passive noise isolation is better on OH10S. 
IKKO OH10S vs Kiwi Ears Quintet (199 USD vs 219 USD) – When it comes to the Kiwi Ears Quintet, OH10s is actually larger, heavier and less ergonomic, but the shell quality seems a bit better, as we humans appreciate that a heavier object is better made. The wearing comfort is better on the Quintet, it is somewhat easier to drive, but more prone to noise. Sonically, OH10s has a deeper, cleaner, and more fluid bass that gives instruments a more natural body, and better sense of realism, the midrange of OH10S is cleaner, more detailed, more crisp, and the soundstage is considerably wider and deeper. The mids of OH10s can be more distant, but the tonality is more spot-on. The treble of OH10S is more airy, more energetic, brighter, and also a bit more metallic sounding. The bass in particular is where OH10S overtakes the Quintet so much that it instantly sounds more enjoyable. The passive noise isolation is better on the OH10S. 
Value and Conclusion
IKKO OH10s is as great of a value as the original OH10 has been, and it has excellent detail, resolution and clarity even for today's market. Given the improved aesthetics, slightly improved comfort, and overall feel, it will be replacing the original for new customers, but not be a big enough upgrade that if you already have the original OH10 to make sense as a purchase, but if you don't have the original it is quite awesome. 
At the end of the day, the new OH10s is how a company shows improvement in every aspect of their product, giving the market a competitive product, with good comfort, neat design, a wide soundstage, and a unique, technically capable signature that's easy to enjoy regardless of who you are. 
Product Link
You can grab one from www.amazon.com here: https://amzn.to/49jOqb1
If you're in the UK, you can grab one from www.amazon.co.uk here: https://amzn.to/3Skrbau
And if you're from Europe, you can grab one from www.amazon.de here: https://amzn.to/3Skrcey
---
--- Please remember to stay safe, and always have fun while listening to music!---
 - If you have a dime to spare, please donate, and help us! It would make the day brighter for me and my wife- 
---
Full Playlist used for this review
We listened to more songs than those named in this playlist, but those are excellent for identifying a sonic signature.  I recommend trying most of the songs from this playlist, especially if you're searching for new music! The playlists are different for Spotify, Tidal and Youtube, and based on the songs I enjoy and are available on each!
https://www.youtube.com/playlist?list=PL_cjBXGmwSHSdGcwuc_bKbBDGHL4QvYBu
https://open.spotify.com/playlist/5J3oloz8Riy9LxEGenOjQ0?si=979ba4f082414be7
https://tidal.com/browse/playlist/330fd544-8e5b-4839-bd35-676b2edbb3d5
--- Contact Us ---





---