Erzetich Thalia – Handmade On-Ear Dynamics
Erzetich Thalia is a $ 599 EURO / USD pair of on-ear headphones with dynamic drivers, handcrafted in Europe, with a super cool design that's made to withstand the test of time, and with a fully modular build, by Erzetich and Mr. Blaz. They will be compared with other high-end headphones, including Dan Clark Aeon 2 Noire (899 USD), HIFIMAN Edition XS (499 USD), and Sendy Audio Apollo (500 USD).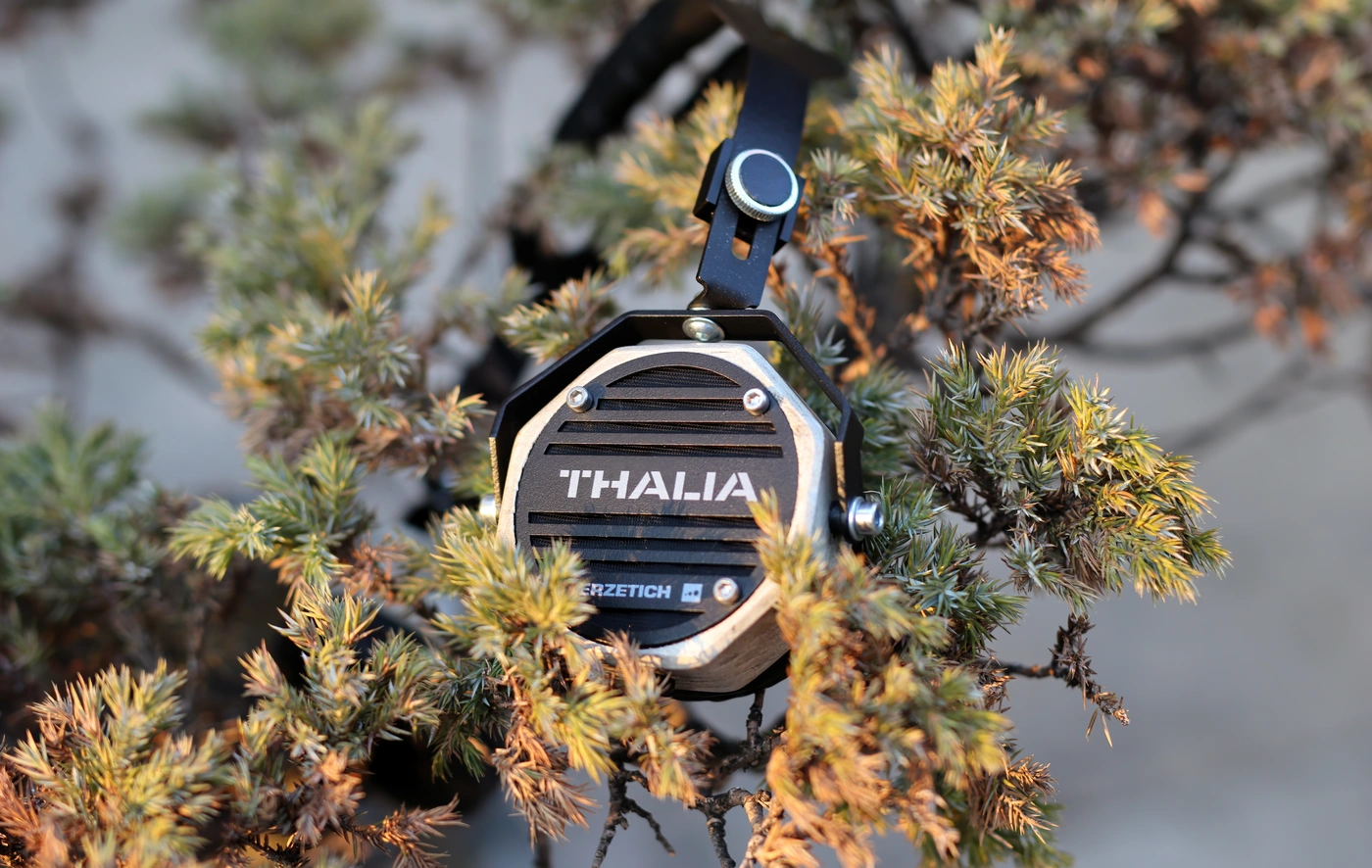 Introduction
Erzetich is a company with a powerful presence, super high quality selection of products made with passion. I actually met with Mr. Blaz at High-End Munich, and he is super pleasing to work with, the other products are even better than Thalia, and this is more of an entry-level offer compared to the rest of what they make. They are available through the official Erzetich website, and hopefully at some point will make it to Amazon, but since they're handcrafted, they are best bought from the official website. As we will explore, the design is super ingenious, and I actually opened them by mistake, when I was adjusting them, viewing the super solid build inside. 
It should be noted that I have absolutely no affiliation with Erzetich, I am not receiving any incentive for this review or to sweeten things out. I'd like to thank Erzetich for providing the sample for this review. Every opinion expressed is mine and I stand by it. The purpose of this review is to help those interested in Erzetich Thalia Headphones find their next music companion. 
Product Link
Official Link: https://www.erzetich-audio.com/products-thalia/
You can grab one from www.amazon.com here: https://amzn.to/3IH60K2
If you're in the UK, you can grab one from www.amazon.co.uk here: https://amzn.to/43vY5HL
And if you're from Europe, you can grab one from www.amazon.de here: https://amzn.to/3IIICvP
Build Quality/Aesthetics/Fit/Comfort
It has been years since someone made a high-quality on-ear headphone, and it was mighty time someone tackled the task. Mr. Blaz and Erzetich have created a superb headphone as we see today, Thalia. This is a headphone made of wood, metal, with dynamic drivers, and with two colors available, Tilia and Salvage (The one we have in for review). The headphone is made in the EU, with the drivers being custom designed, titanium coated membranes, and with wooden cups. There are videos on the official website that show and highlight how the Thalia is made, so I can happily report that they managed to do something really nice with those, especially for the weight that's been kept to a minimum of 270 grams and the earpads that are actually thick, and manage to offer a good resting position for the headphones on my head.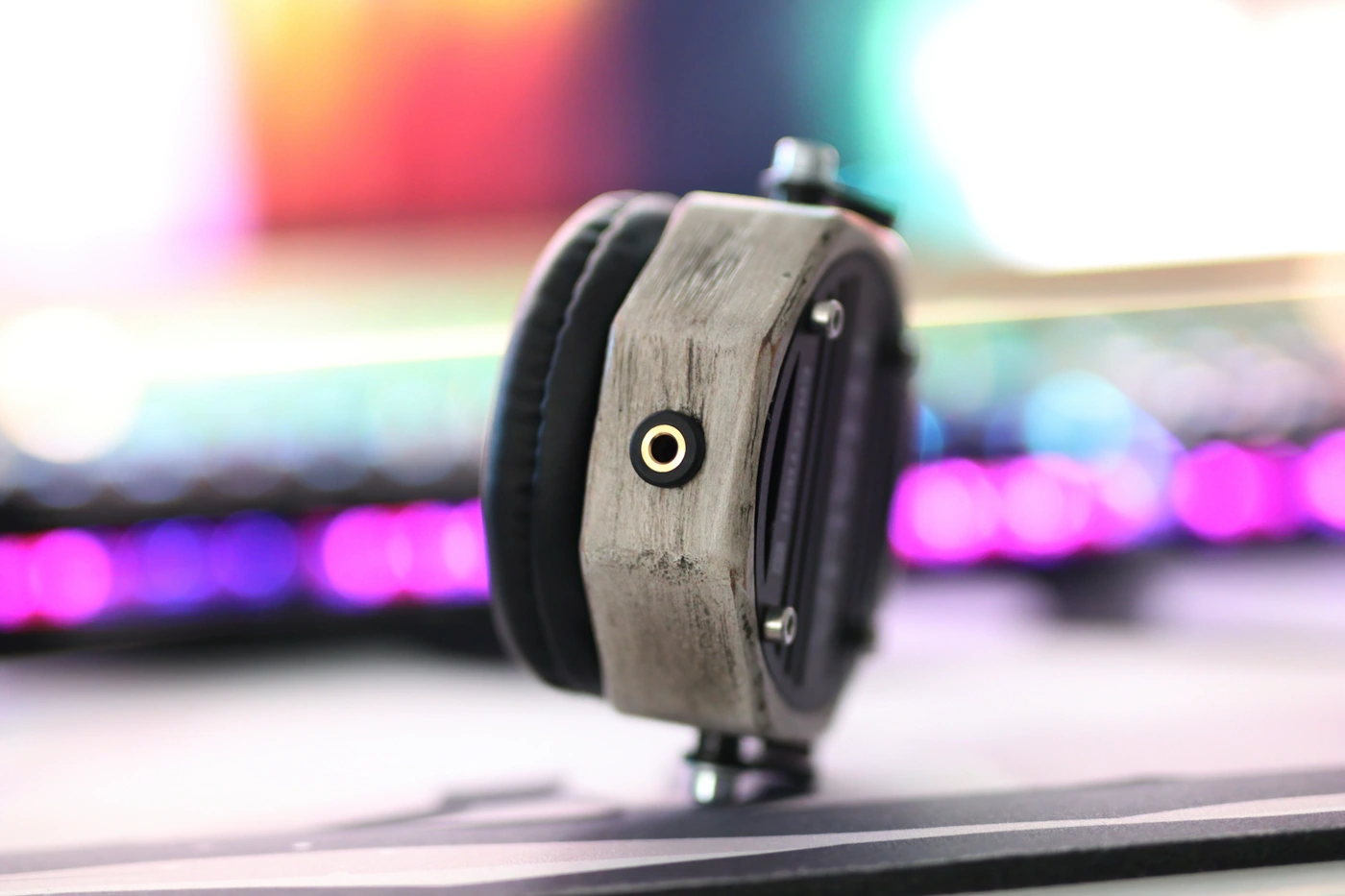 The company recommends a very human burn-in period of 12 hours (which is about true comparable to what I noticed in practice, most products stop changing the signature after about 10 hours). There's a 2-year limited warranty, and Thalia is designed to be paired with portables, so it is nice to report that it is drivable from dongles like Lotoo PAW S2, although they do require a bit more power than Periodic Audio Rhodium has to offer. The frame is made of metal, and the cables are detachable, the default cables being Silver Plated OFC, with a 3.5mm single ended termination. The earpads can get a bit warm during usage, but even in full blown summer Thalia never feels hot on my head nor does it make my ears sweat.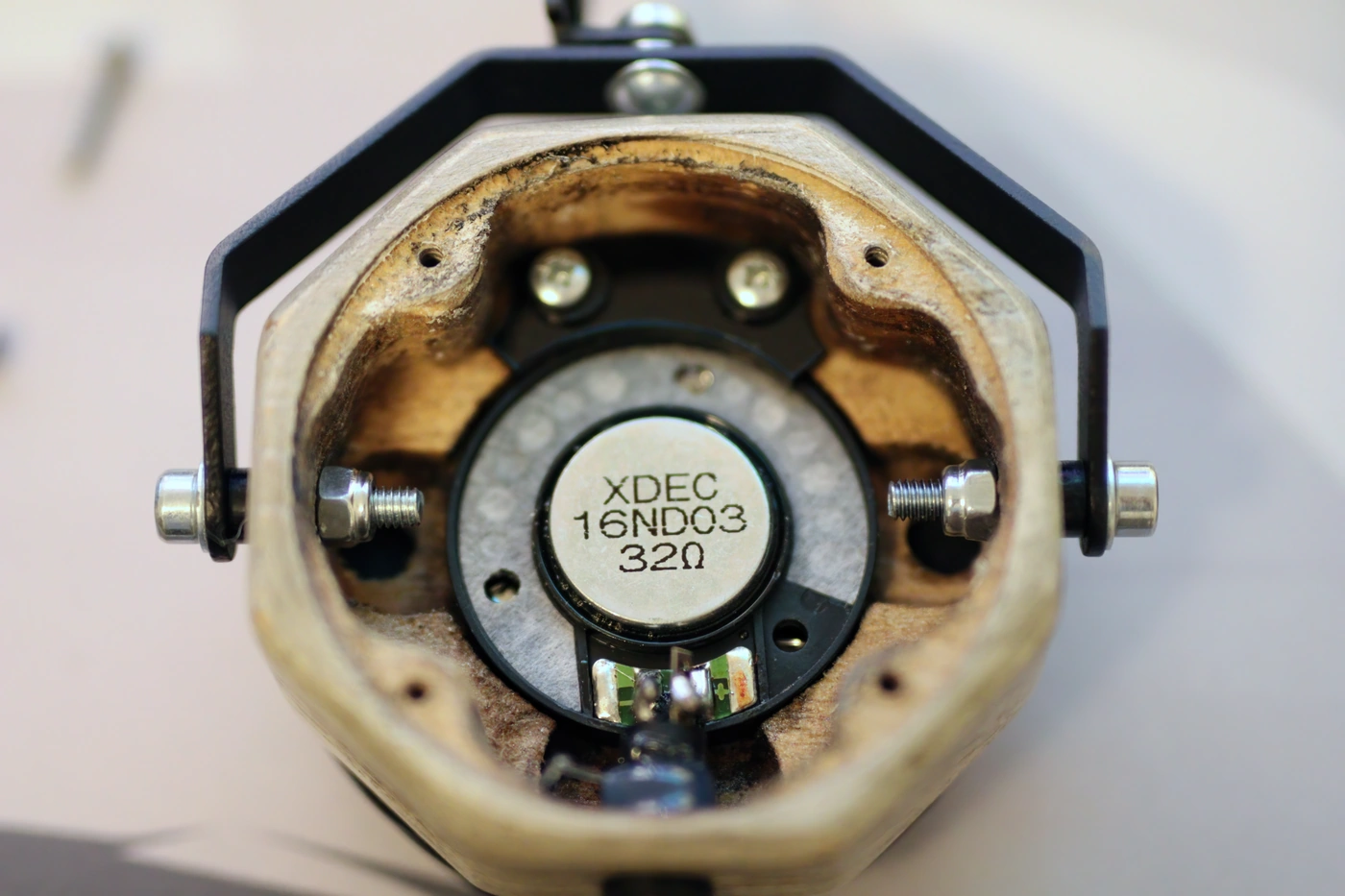 The cups are open back, so they don't offer a lot of passive noise isolation, but they isolate far more than HIFIMAN HE1000 V2 Stealth, and although they do leak, you can listen quite loud while the other people in the room will barely hear what you're enjoying. The comfort is ok, the headband is a bit hard, and there's a bit of a hotspot next to the top of my head, but my girlfriend does not report the same, so it is possible that this will be variable with your head shape and size. The earcups swivel in every direction, which I found really nice, they adjust and adapt to your head nicely. The size goes from really small to really large. One thing to keep in mind is that the fit needs to be found, I thought I had a Left – Right imbalance for a while, until I figured that the headband was a bit too loose and one ear would always fall a bit too low and that caused the difference in what I heard.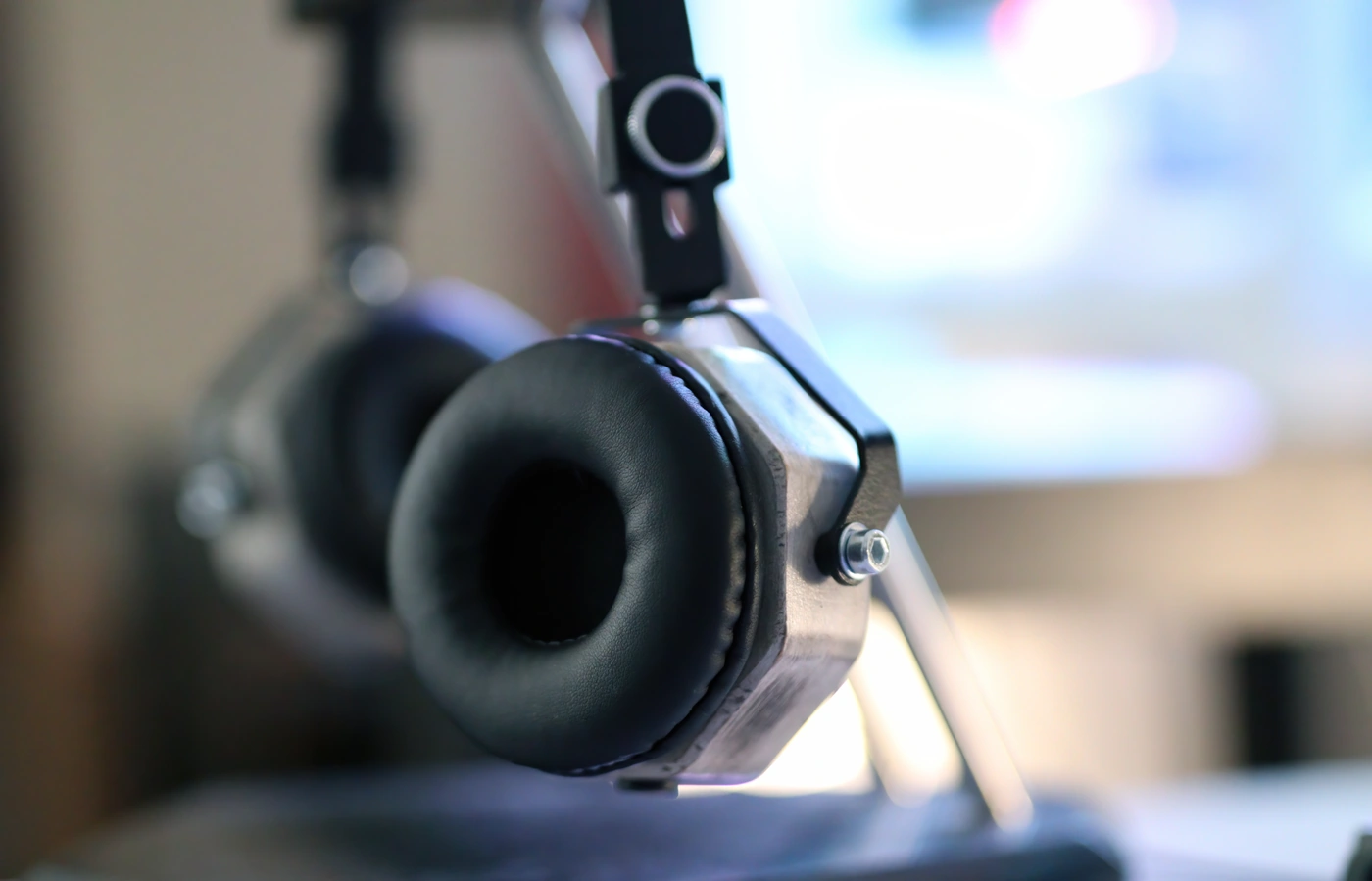 It has been a long time since I last reviewed a headphone with an on-ear design, but the whole experience is pleasing. We have a typical 32 OHM impedance, the driver is rather large, 40mm in size, and there are no animal products used in the build of the Thalia. The default cable is well made, but a bit thin for my taste, and if you want to use Thaliua with a balanced source, you'll need a different one. The cups have 3.5mm connectors, one of the most common flavors available out there. There is minor microphonic noise audible if the cables brush against your clothes, or when moving your head and wearing the Thalia. 
Sound Quality
Despite the recommendation of using the Thalia with portable sources, I found them to be somewhat power hungry, and although powerful dongles and DAPs do a great job at driving them, they do scale with source, and there's a lot of potential in those drivers, the most pleasing experience from what I had having been with Astell&Kern ACRO CA1000T at around 100 volume (out of 150), at maximum gain. I also heard no background noise or hissing, plus, if you can totally power the Thalia from something smaller, such as iBasso DC04PRO, iBasso DX320, Hiby R6 III, Shanling M3 Ultra, Shanling UA5, and Dethonray SG1 Pegasus. All of those have more than enough power for Thalia, but for more information on how they pair and what their signature is, please click on the names and check out my full reviews on those. 
The overall signature of the Thalia is incredibly rich, pleasing, with a midrange that's made of dreams and butterflies and which makes all music musical, pleasing, and super smooth, and fluid. The bass is mostly controlled-neutral, with a warm upper bass, and the treble is crisp, detailed, with a smooth texture and presentation that would never offend anyone. As someone noted in my latest High-End Munich trip, you need time and delicacy, a good environment to hear details, but you immediately hear when something has distortion, and Thalia is entirely free of distortions regardless of the volume, so there's a high headroom for you to play with if you want to EQ them a bit, but it is best to explore the default sound that I would recommend them for. Although with most headphones fit and seal isn't a big issue, the on-ear design means that you have to spend some time adjusting them before Thalia reaches the point where it sounds best and has the best contact with your ear. 
The bass is an interesting bag, I usually go for a bit more bass, Thalia has more than enough when the song calls for it. For example, in songs like Apashe – Good News, you can totally hear the sub bass undertones, and notes, although in rock and metal, the sub bass is rolled off mostly, and the song needs to have quite a bit for it to become audible. The bass is mostly warm, especially in the upper bass, enough to make the midrange warm, pleasing and musical. Thalia can work for Rap, EDM, but it really shines with acoustic, orchestral, and generally all music styles, even punk, rock, metal, just not EDM and Rap in particular. Drums are presented as if you were in the same room as a professional drummer with a high-end set. Pop is sweetest on Thalia, for songs like Bring Me The Horizon – Bad Habits.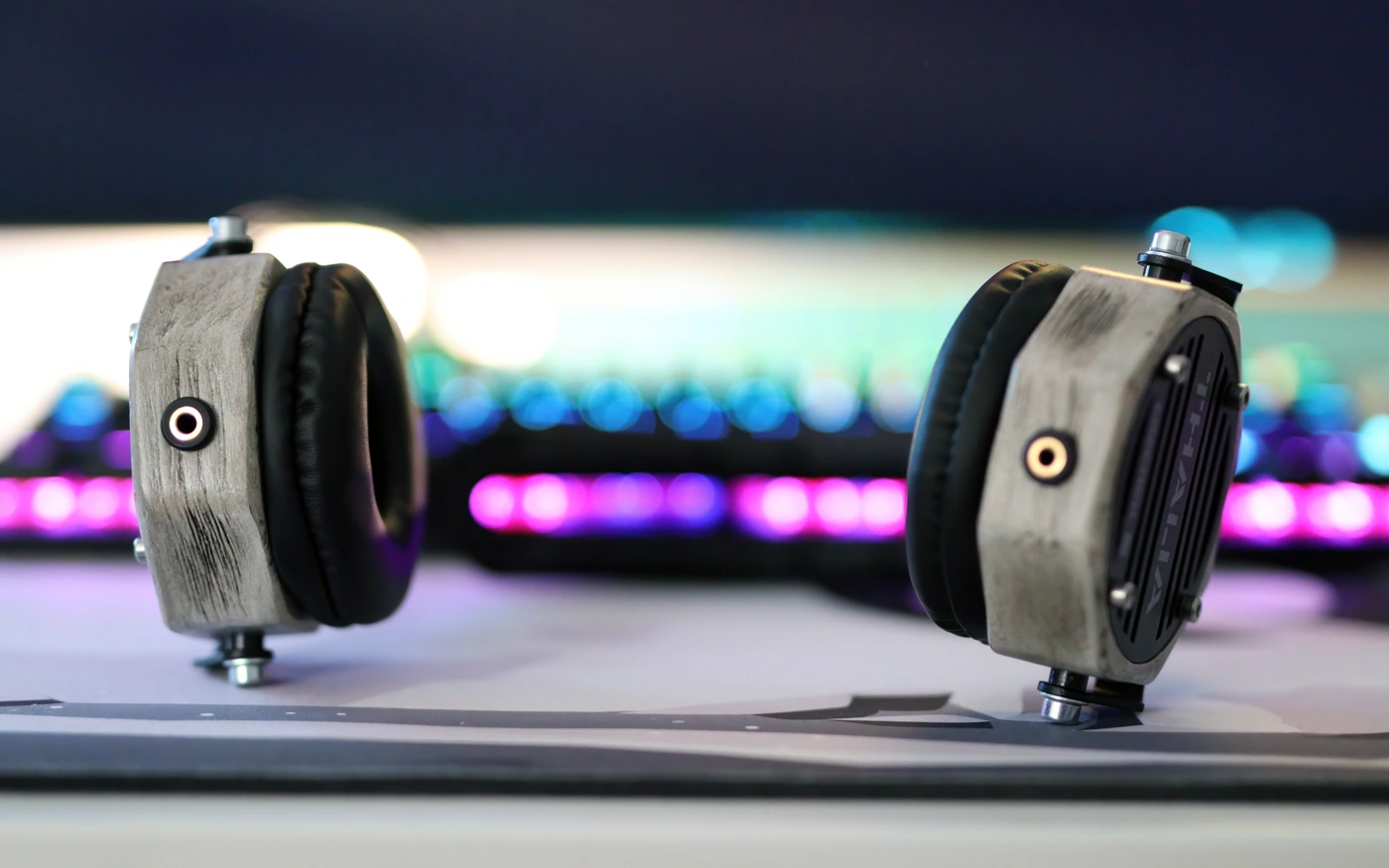 The midrange is where the magic begins, and let me tell you, very little if actually no headphones sound just as sweet, fluid, musical and pleasing as Thalia, and can make even bands like NoFX, Offspring and Nerf Herder sound quite as pleasing. Basically, this is a headphone that will make everything playing through it sweet, pleasing, and rich. They add warmth, substance, they make music really sound like it does live, but this happens for basically everything that was played with actual instruments. To give you some better idea, anything recorded by Mindless Self Indulgence (who has lots of synths and square waves) will sound off, but anything that has an actual acoustic, electric guitar will sound really spot-on, even Maroon 5, Children Of Boddom, or Iron Maiden. For example, with Metallica – Some Kind Of Monster, Thalia is able to show a good fundamental for the entire song, a rich guitar, and James Hatefield's voice is natural, pleasing, and a brought a bit back, helping create the feeling of soundstage, the whole song playing in a rather large and well defined space.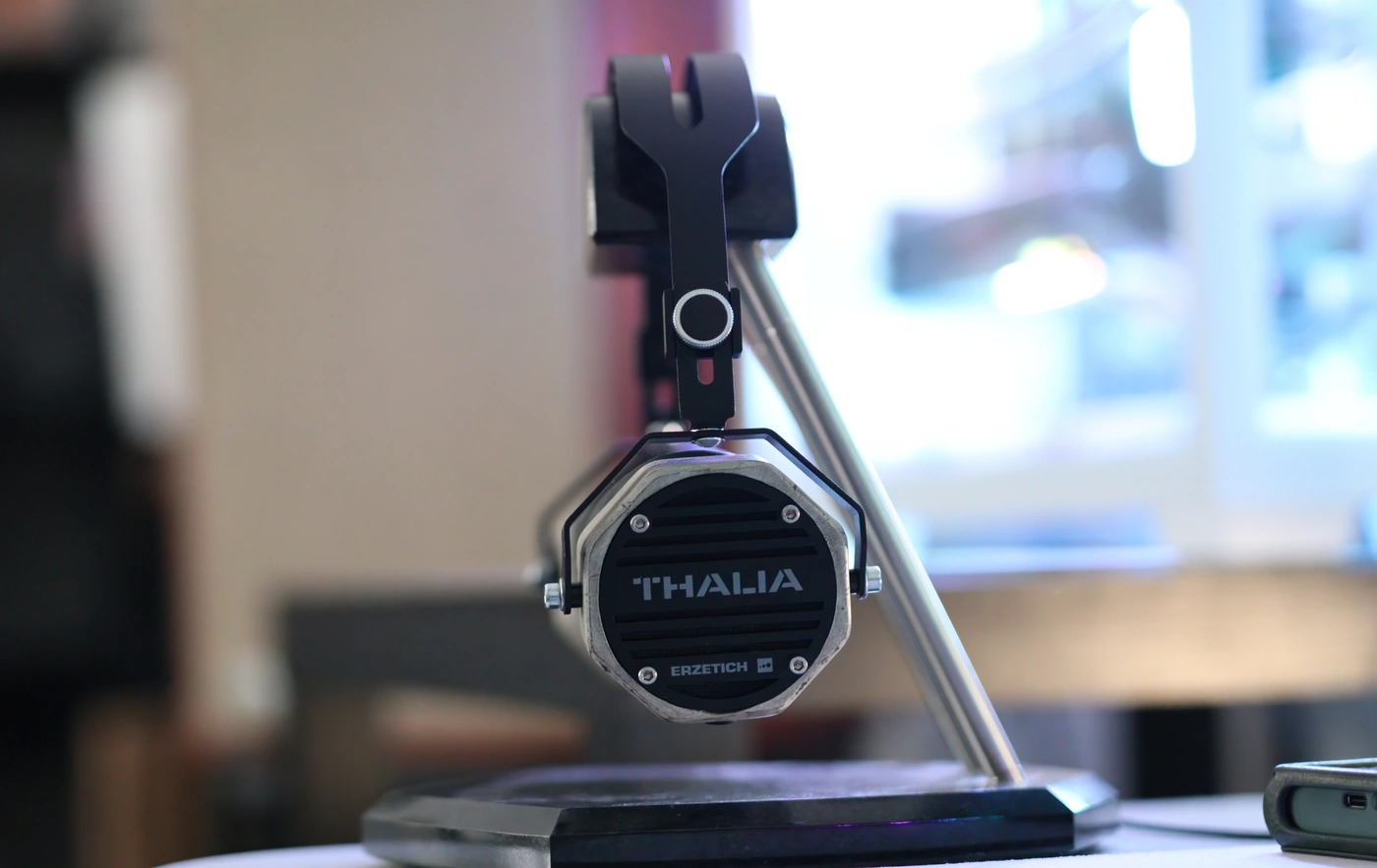 The treble is sharp, clean and sparkly, and will depend on your source to express it as such, because while Astell & Kern ACRO CA1000T has a super precise treble with Thalia, sources that are smooth and lean, like iBasso DX320MAX TI will have a smoother, more relaxed presentation. Given the presentation, I generally recommend a neutral source that has good sub bass energy, so CA1000T is basically my favorite to power the Thalia, and the treble can be really precise, adding to the resolution and detail they have, making the whole sound much more satisfying, adding more space, and giving each instruments better definition. I can totally enjoy Zomboy in songs like Born To Survive, but Thalia aces songs that have more guitar, such as Chuggaboom – 7 Rings (Cover), where the richer tone of Thalia helps a lot with the guitars, and the drums have a super neat impact, and the cymbals are explosive, making the whole song super lively. Thalia is super good at revealing details in voices, for example, in this song, you can very clearly hear the background screams different from the lead voices. 
Comparisons 
Erzetich Thalia vs HIFIMAN Edition XS (599 USD vs 499 USD) – Starting with the fit, Edition XS has larger and deeper earpads, since it is over-the-ear, as most of the competitors in today's review. Thalia is easier to drive, making it a better fit for those who don't have a powerful source, and they are somewhat better for portability, since they can fold to be smaller. The sound is quite different, both have a lower amount of sub bass and bass, but both have a pleasing midrange. The detail is sharper on the Thalia, with better micro detail, better instrument separation, and better overall clarity. Edition XS is more relaxed, laid back and smoother, but Thalia is more dynamic, more punchy and more natural in the midrange, having a more natural voice presentation. The soundstage is wide and spacious on both. They work well for similar music, but Edition XS is a bit better for electronic and EDM, Rap and bassy music, while Thalia wins for rock, acoustic, cabaret and generally natural sounding music.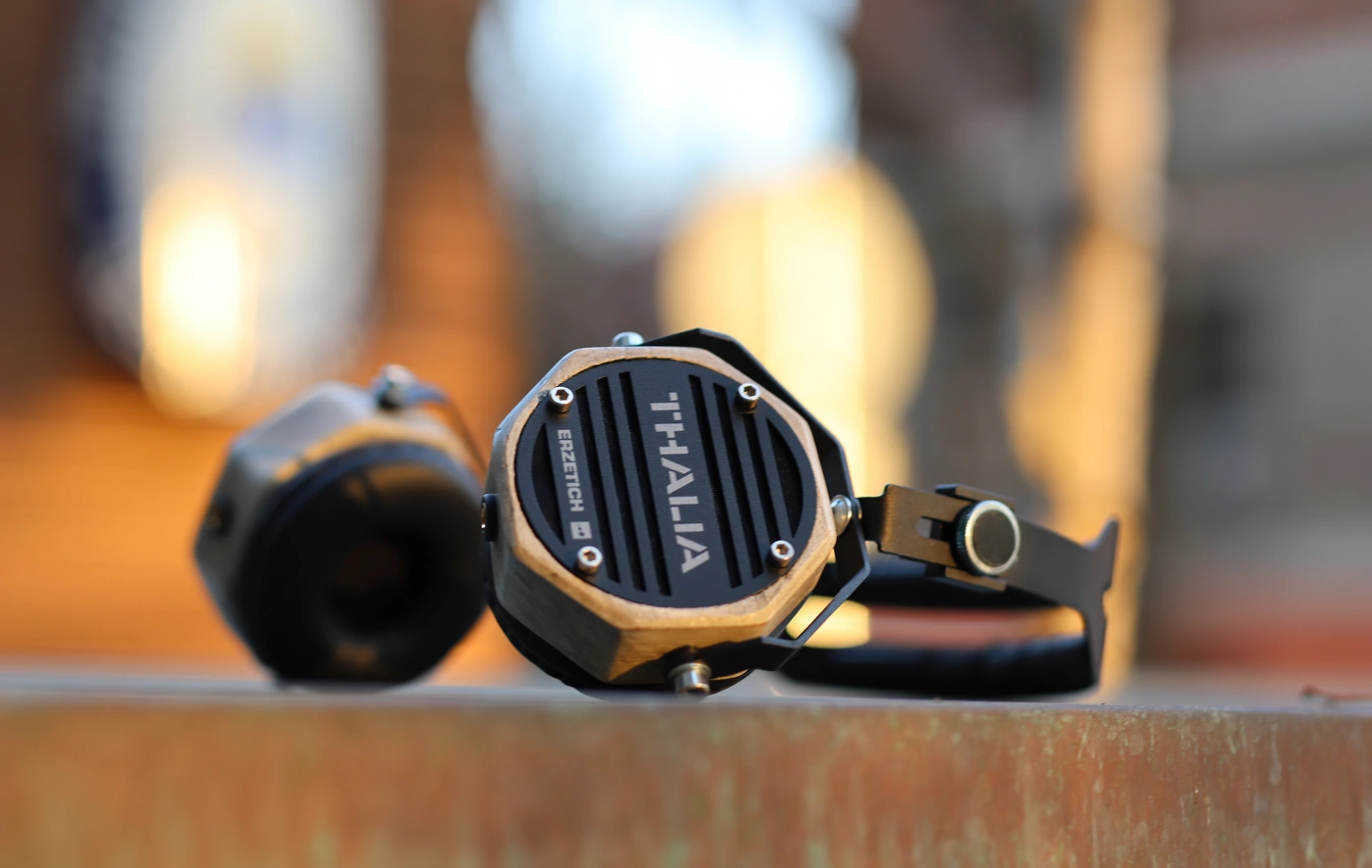 Erzetich Thalia vs Dan Clark Aeon 2 Noire (599 USD vs 899 USD) – The construction of Aeon 2 Noire is larger, with deeper and larger earpads, and a softer headband, but with a tighter fit. Aeon 2 Noire provides much more passive noise isolation, but is much harder to drive, needing almost double the power than Thalia needs, both of them using a single ended cable. The overall sound has a V / U Shaped presentation for Aeon 2 Noire, which gives them a super deep and powerful sub bass, strong low end, but recessed midrange, and a super sparkly, and clean treble. The overall presentation has a much richer midrange for Aeon 2 Noire, with a lower amount of Sub Bass, and a less sparkly / less forward, more relaxed treble. The overall detail is a bit more crisp on Aeon 2 Noire, which can be more resolute, but the voices are brought more naturally forward on Thalia, which does a better job for acoustic music. Aeon 2 Noire is much better for EDM, Electronic and generally bassy music, while Thalia is more pleasing for Cabaret, Classical, Rock, and acoustic music. 
Erzetich Thalia vs Sendy Audio Apollo (599 USD vs 499 USD) – Apollo is much larger, it needs more power to be driven well, and it is more comfortable, having larger and softer earpads. This being said, the sound is very different, and while both headphones have a more controlled low end and bass, Thalia has more warmth, and has richness, making Apollo sound almost veiled in comparison, as it has thickness, but not necessarily warmth. Apollo is also much more laid-back, smoother, and relaxed, while Thalia is more dynamic, more punchy, has a more spot-on tonality, better details and resolution, with a wider soundstage and better instrument separation. Apollo is super relaxed, somewhat unclear compared to Thalia, which is dynamic, punchy and lively, yet still fluid and musical, rich and enjoyable. 
Value and Conclusion
With a price point of 599 USD, but with the title of the best on-ear headphone I heard to date, Thalia offers good value for the sound they have, but they are designed especially if you want an on-ear design. Even Erzetich as a company has better headphones, if you don't need a portable on-ear design, but for an on-ear design, they actually managed to create the best sounding can I've ever seen and heard, regardless of the scenario. I basically never heard a better sounding on-ear headphone, even at shows, conventions, shops, never, and this makes Thalia not just excellent value, but invaluable as a headphone.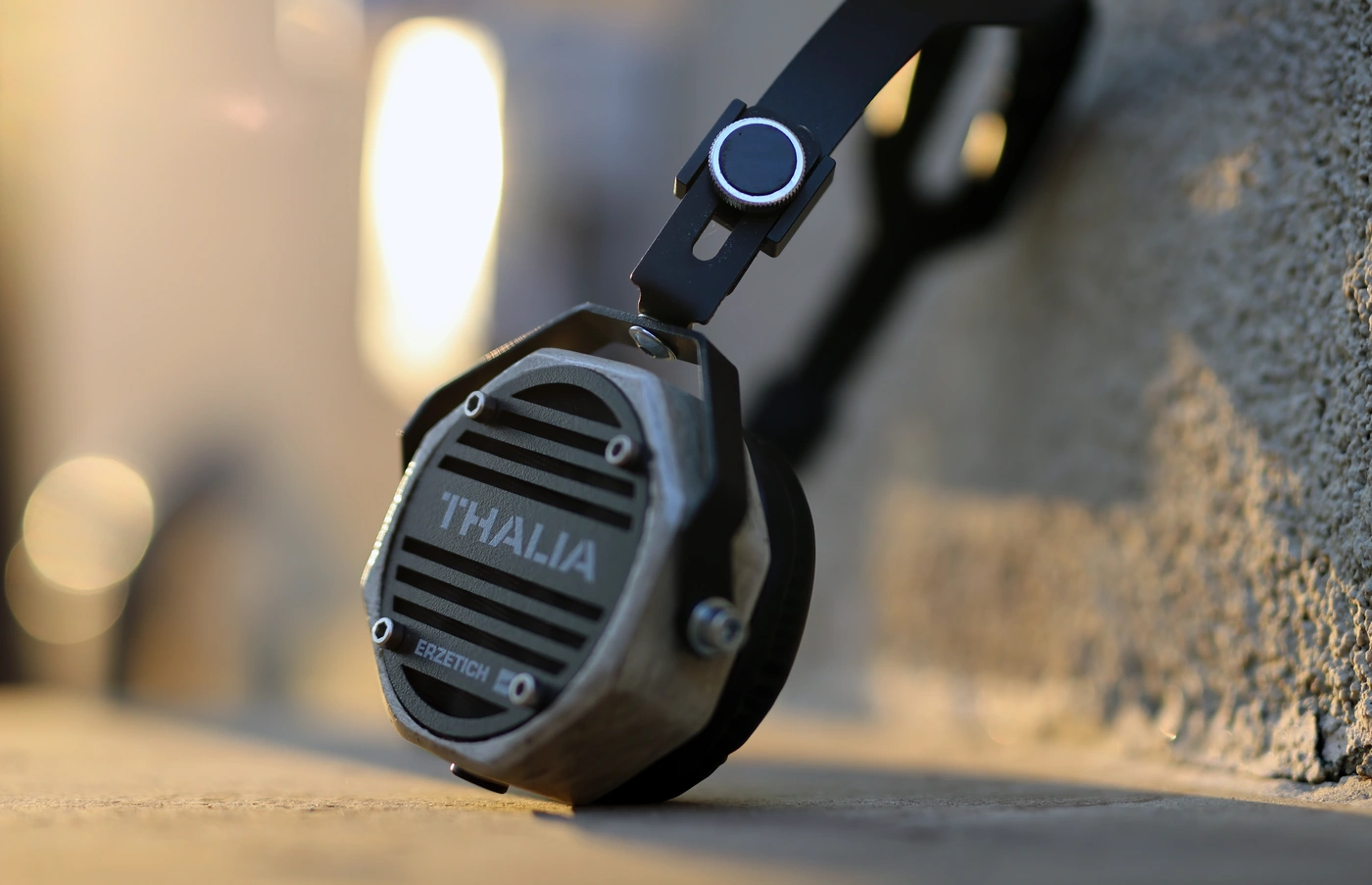 This also means that I will be adding Thalia to the Audiophile-Heaven Hall Of Fame, it really deserves a palace there for the outstanding design and sound it has.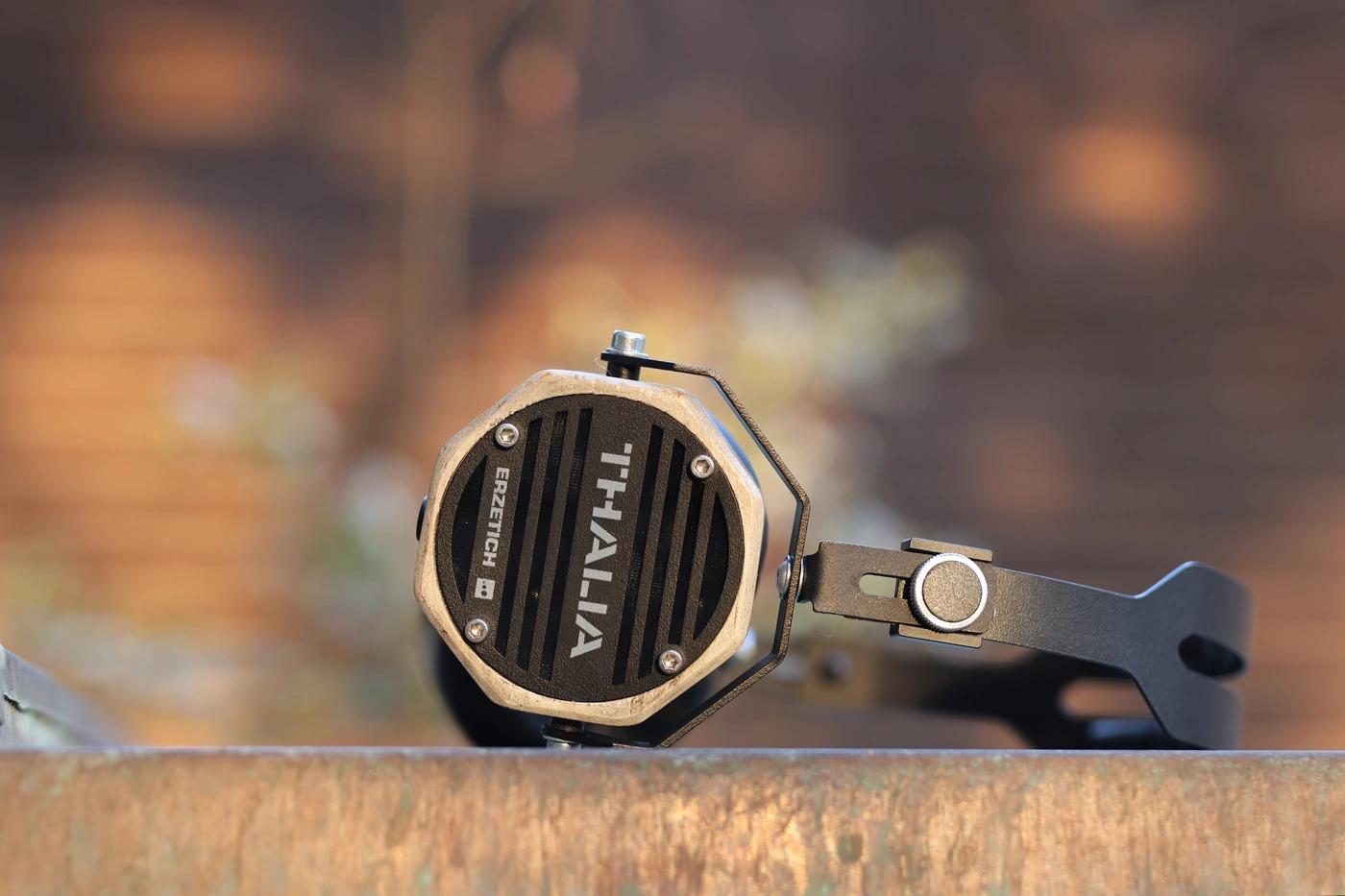 At the end of the day, if you're always on-the-go, and want a headphone that is truly beautiful, comfortable, on-ear in design, open-back but drivable from stronger sources, like DAPs or better dongle DACs, Erzetich Thalia is the best on-ear headphone I heard to date, and just like Earbuds are a rarity compared to IEMS, On-Ear headphones are rare, but Thalia is the best of them all, so by all means, it is your best bet to date to have an outstanding experience on on-ear designs. 
Product Link
Official Link: https://www.erzetich-audio.com/products-thalia/
You can grab one from www.amazon.com here: https://amzn.to/3IH60K2
If you're in the UK, you can grab one from www.amazon.co.uk here: https://amzn.to/43vY5HL
And if you're from Europe, you can grab one from www.amazon.de here: https://amzn.to/3IIICvP
---
---
--- Please remember to stay safe, and always have fun while listening to music!---
 - If you have a dime to spare, and donate, to help us with electricity and work expenses, it would make my day much brighter, as it would help me improve things around the website and increase the frequency of my posts - 
---
Full Playlist used for this review
We listened to more songs than those named in this playlist, but those are excellent for identifying a sonic signature.  PRaT, Texturization, Detail, Resolution, Dynamics, Impact, and overall tonality are all revealed by those songs. We recommend trying most of the songs from this playlist, especially if you're searching for new music!
https://www.youtube.com/playlist?list=PL_cjBXGmwSHSdGcwuc_bKbBDGHL4QvYBu
--- Contact Us ---






---
---