Jomo Audio P3 Percusion IEMs – Drummer's Dream
Jomo P3 Percusion is an IEM made for drummers, masters, and music lovers alike. They are priced at 425 USD at the moment of making this review, and they will be compared to FiiO FA9, Light Harmonic Mera Signature, and Dunu DK-3001 PRO. For the pairing part of this review, I will go with iBasso DX160, HIDIZS AP80 PRO, and HIFIMAN R2R2000.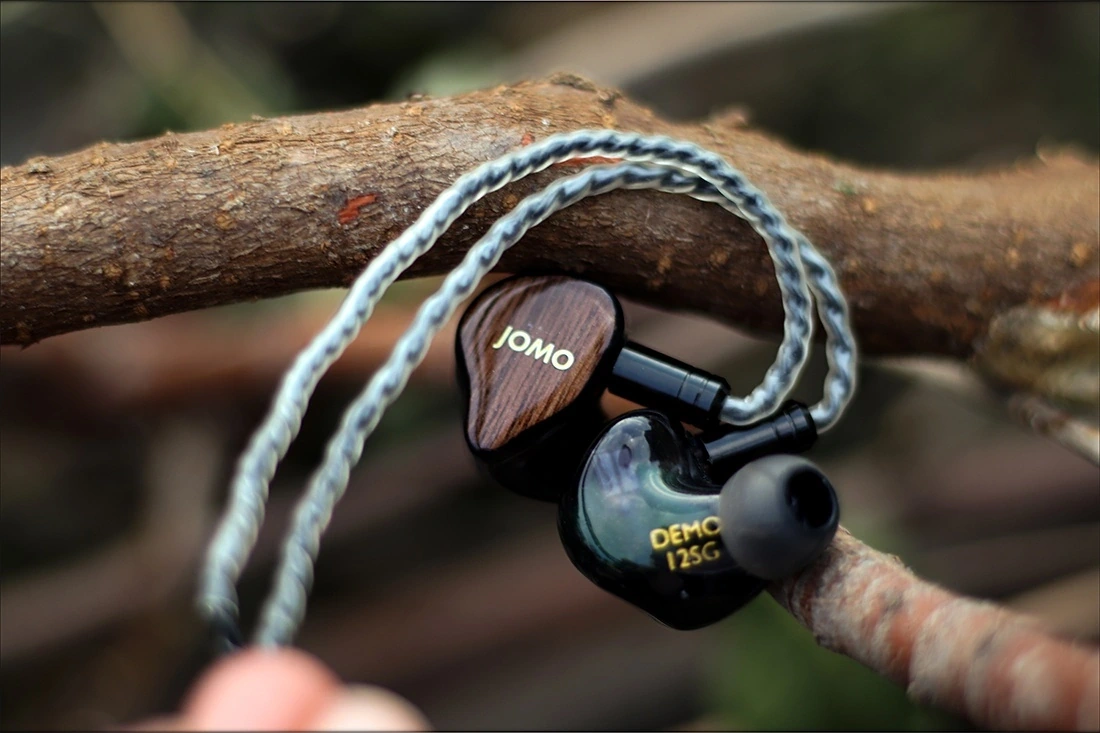 Introduction
Jomo Audio is new to my review list, but they're old as the world for the music lovers out there. They are a large company from Singapore, and besides the brand Jomo Audio, they also have that metal magic research or MMR which is managed by the same people. They offer high-quality products that should never require warranty, but they will provide it if the worst is to come. Generally, they speak English very well, are a proud and respectable company, and put tons of love in the products they design. The P3 Percussion is also named Percusion 3, or Pantheon 3 IEM. The main reason they are named P3 Pantheon or P3 Percussion is that they're a child of Jomo Audio and Pantheon Percussion, a company who makes drums. In fact, they are one of the world-class leaders in terms of drums and cymbals, and Jomo imbued their IEMs with the help of Pantheon Percussion to design the P3. 
That being said, it should be noted that I have absolutely no affiliation with Jomo Audio. I'd like to thank Jomo Audio for providing the sample for this review. Every opinion expressed is mine and I stand by it, the purpose of this review is to help those interested in Jomo Audio P3 Percussion find their next music companion. 
Product Link
You can always get your Jomo P3 IEMs from here: https://www.jomoaudio.com/collections/jomo-universal-iem/products/copy-of-pretty-little-beast-universal-iem
Packaging
First things first, let's get the packaging out of the way: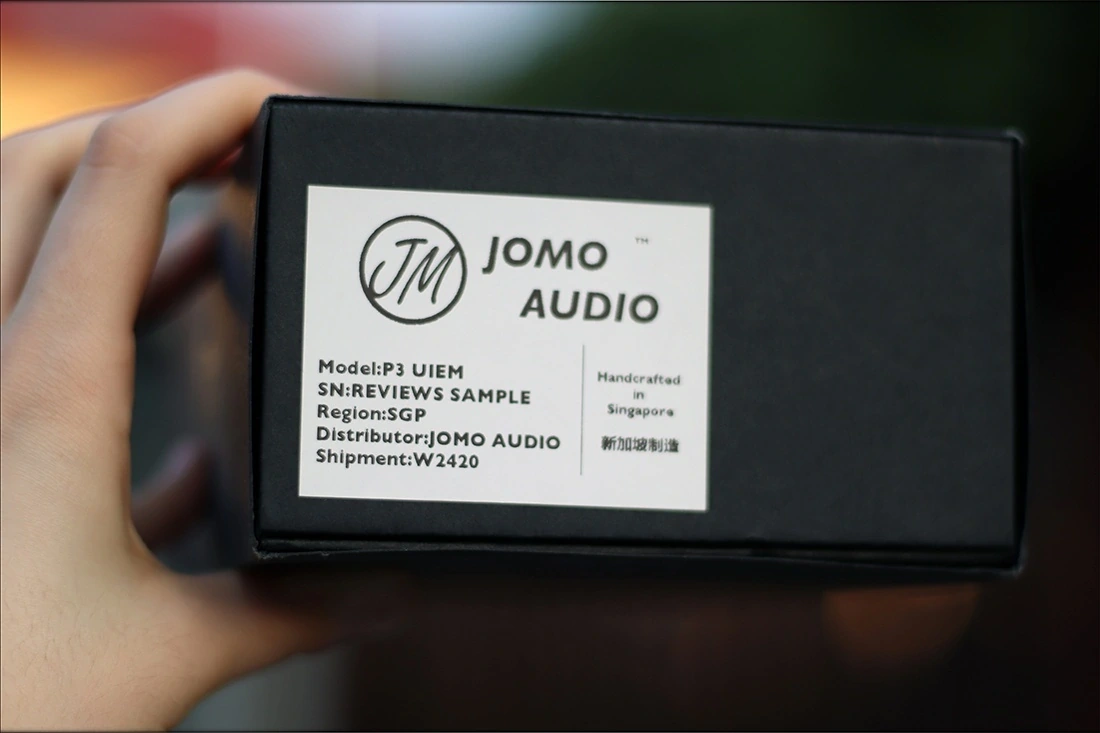 The package of the P3 is actually really nice, and we're looking at a nice carrying case, with a good selection of tips. 
The default cable is also comfortable and good quality, and the whole package is presented nicely. I also enjoyed the paperwork, although the best part has been the IEMs themselves. 
Build Quality/Aesthetics/Fit/Comfort
Compared even with Chifi IEMs, there's very little information about the P3 and what it has inside. We know they are a dynamic driver + balanced hybrid, with two BA drivers. We also know that they were tuned with drums, and by a company designing drums. 
We know we're looking at a low impedance IEM, at just 25 OHMs, and I can confirm that they are somewhat sensitive to hiss, and are best paired with a really silent source. No Hiby R6 for this one, but Hiby R3PRO would be just perfect. Also, they have a dual sound bore design, which means that the IEM has multiple sonic chambers. The crossover is a two-ways classic, and the shell is a 3D printed acrylic based on a custom and with a wooden faceplate. 
The dynamic driver is large at 10mm, but the IEMs are relatively easy to get up and running. They also prefer a source that's quick and resolving, so even something small like FiiO M3 PRO would make good broadcasting to P3. 
The comfort is excellent, as the P3 is based on a custom and made a universal variant, and I could get both an excellent isolation at about 20 to 25 dB, and very little leakage. Even with quiet music, you can't hear anything from outside. Overall, I could wear those while performing live and be done with my setup. That is, if I was a drummer. There's a bit of void with them, but no flex. 
If I have to mention a negative, P3 has no lip on the sonic bore. This means that if you're not careful, more often than not, the tips will remain in your ears when you're taking them out. You can solve this by pulling them out at an angle and doing it slowly, which is always recommended for the health of your ears and eardrums. 
Youtube Video 
Sound Quality
It is not immediately apparent why the name is P3 Percusion or P3 Pantheon. The sound is so nicely paced and has such a nice drum rendering that my listening with P3 always seems to lean towards technical music styles. This includes technical death metal, drum n bass, and bands like Dream Theater, all of which come alive through the P3. The sound is really quick, impactful, and slightly U-Shaped overall. I could call the signature W as well, since the midrange is not recessed compared to the treble and the treble, but the lower bass and the upper midrange are a bit recessed. The detail level is excellent, and there's a good amount of dynamic too.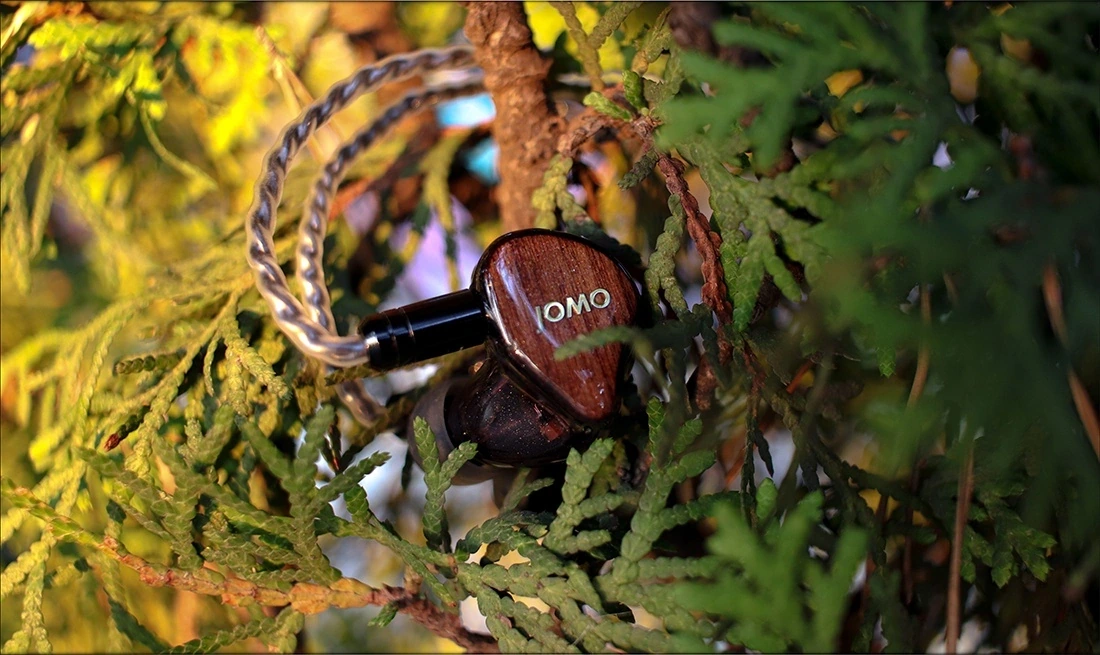 The bass is actually not the central element of the sound, and while it is extremely clean and deep, it is well-rounded too. The main reason I'm saying it is not the central element is because the midrange takes that spot. The bass is extremely quick and can stop at the drop of a needle, reproducing both drums and bass guitars perfectly. I absolutely love the work of the guys at Jomo on the sub-bass in particular, which has a pronounced bottom end expression, but doesn't thicken or color the entire midrange. All acoustic instruments, even acoustic guitars reveal an excellent overall realism. 
We can see the highlight of their sound in the midrange, where we're presented with a really musical midrange, smooth in texture. There's an excellent amount of detail, clarity and a beautiful substance / body to music. The soundstage is medium in size, and it has a depth that is equal to the width. This results in a good layering, and good overall detail, but not in the most holographic of sounds. I would call their sound focused, which is actually great for accurately reproducing drums. It ain't only percussion it can do nicely, it is also voices, both male and female. Rock, Jazz, Classical, Orchestral. Everything has emotion, detail, clarity and a ton of texture with P3. This may as well become one of my favorite IEMs for their sound. Voices are somewhat forward, but the lower and the upper midrnage are a bit recessed, which results in a good background-foreground separation, yet with a prominent impactful vocal performance. 
The treble is quite smooth in texture, and the tail of the U shape, or the peak where the treble is the hottest is quite high, so it is never and I mean absolutely never fatiguing. Even with System Of A Dawn, the cymbals are airy, have good extension, but they're a bit smooth. You need to blast the P3 extremely loud for them to even begin to be spicy in the treble. The treble is the only thing that holds them back from becoming my new favorites, as I prefer a bit more bite and sparkle in the highs, especially with rock or metal. This being said, P3 is perfect for pretty much everything, especially Jazz, Pop, Dubstep, Rock, and Classical. 
Comparisons 
The main comparisons, given the price point, are with FiiO FA9, Light Harmonic Mera Signature, and Dunu DK-3001 PRO. I think that this price range is pretty full of good offerings, and it is quite hard to make an IEM that really shines. Jomo Audio did manage to do this with their P3, and for an IEM I'm first time reviewing on Audiophile-Heaven, I'm really happy to report about it. 
Jomo Audio P3 vs FiiO FA9 (425 USD vs 500 USD) – Between P3 and FA9, you need to ask yourself how much you value the midrange and the vocal performance. The whole sound will be somewhat similar, and the comfort will be slightly better on FA9, thanks to the smaller design and better default tips. With P3, you will get a better vocal presentation, with a better sub-bass, a quicker one, that helps paint a more realistic instrument performance. The treble may need a bit of adjusting on P3 to reach my usual levels of energy, but it also needs it on FA9, so both IEMs are the non-fatiguing type. 
Jomo Audio P3 vs Light Harmonic Mera Signature (425 USD vs 720 USD) – Mera is the type of Signature that's a bit hot even for me, although they have a nice sub-bass. I think that P3 is better for those who want to listen to Jazz, Punk, Pop, Metal, Rock and Classical. The main places where Mera Siggy shines is in Dubstep and in Electronic. EDM music really sounds great from Mera Signature, but the warmer midrange along with the more forward vocal presentation of P3 helps a lot with pretty much all music out there. It is not a mid-forward IEM either, so they never grow boring. 
Jomo Audio P3 vs Dunu DK-3001 PRO (425 USD vs 470 USD) – DK-3001 PRO is the main IEM that could mean danger for P3, because it is more comfortable, and it also has a beautiful signature that I kept recommending for months with nothing holding me back. I still recommend the DK-3001 PRO, but not quite as much since there are many other great IEMs on the market now, and P3 is one of them. I am in love with the overall vocal presentation of P3, and it shines above the DK-3001 PRO, although they too had a really good one. It just goes to show both are good IEMs. I mainly would recommend DK-3001 PRO if you wanted a more V-Shaped signature with less bass and a more neutral sound. P3 is for you if you want a warmer sound, more sub-bass, more body to your music, more impact, and more musicality in your midrange. 
Pairing 
The main pairings I picked are with HIFIMAN R2R2000, iBasso DX160 and HIDIZS AP80 PRO. Portable DAC/AMPs like Lotoo Paw S1, iFi Hip DAC, and FiiO BTR5 are also great pairings for Jomo P3, and finding a good source is easy for them.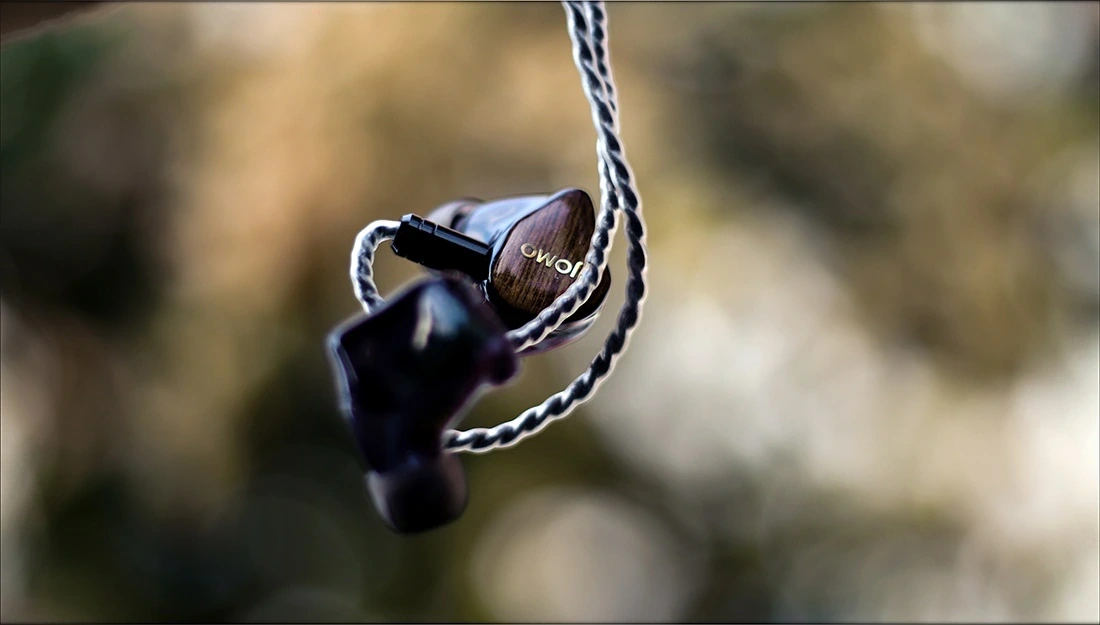 Jomo Audio P3 + iBasso DX160 (425 USD + 400 USD) – This is the most balanced overall pairing I could ever recommend for the P3. Both have a natural-toned midrange, and both have good detail levels. The pairing is simply enjoyable for many hours in a row, without any hard edges, any listening fatigue, or any kind of issue. In fact, I enjoy the pairing so much that if you ever have either P3 or DX160, I suggest to try and get the other, you'll thank me when you find how they sound. 
Jomo Audio P3 + HIFIMAN R2R2000 (425 USD + 2500 USD) – I wanted to test how P3 would sound if driven by an absurdly expensive, yet really exceptional DAP. R2R2000 gave me a whole new perspective about how much an IEM can scale, and why some folks like to have midrange IEMs but with flagship sources. The dynamics, impact and resolution are absolutely insane. P3 has what I would call a punch that kicks you in the face, combined with a resolution in the highs and a precise soundstage that makes me want to keep listening to this pairing forever. 
Jomo Audio P3 + HIDIZS AP80 PRO (425 USD + 180 USD) – I absolutely enjoyed this pairing, as it gave me good space to EQ, with the MSEB abilities of AP80PRO. It is not like P3 needs EQ, but sometimes I wanted to add a bit more depth to the sound, and I also wanted to add a little more sparkle in the upper treble, to give them more air. Happily, they have a good headroom and you can do so without distortions, and they also scale well, AP80PRO being excellent for a midrange source for them. 
Value and Conclusion
The value of P3 is actually excellent, and they provide a strong support for those who want to enjoy music or just want to drum. I played instruments once, and I can totally recognize that authentic drum sound in P3's signature, so I can appreciate them as being excellent for playing music. Jomo Audio surely left a strong impression on me, given that this is the first time I explore and review their products.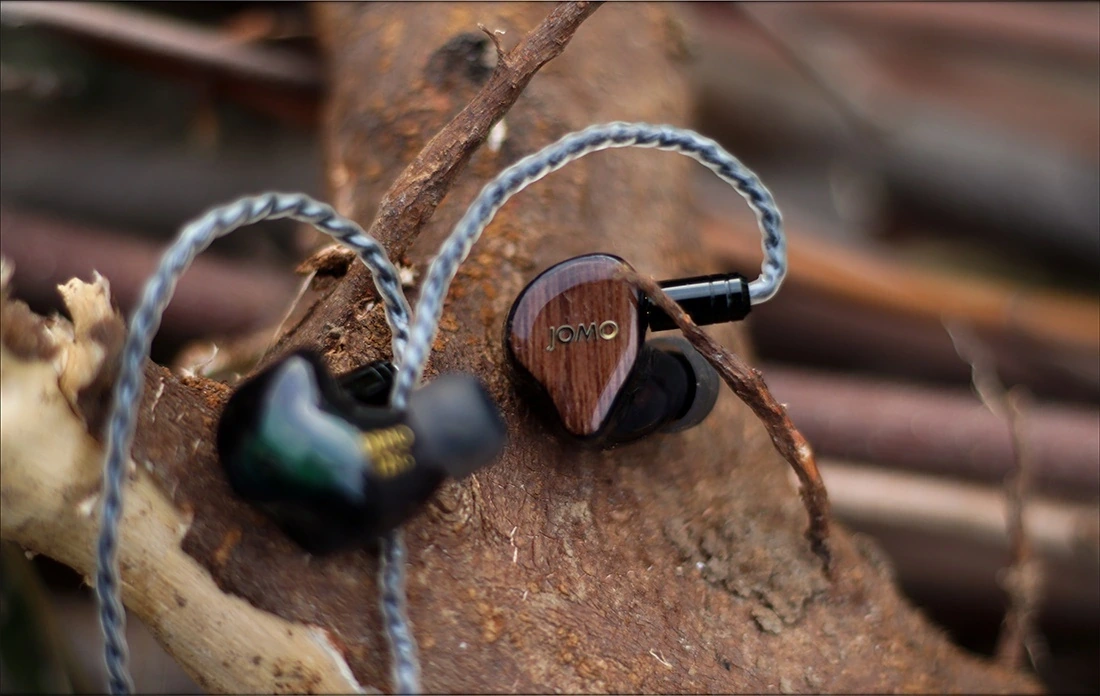 The P3 comes with a really nice carrying case, and they come with a good selection of tips also. The default cable is ok, and won't need immediate changing either. 
The build quality and comfort are both great, and although they aren't really made for small ears, they are excellent for me. 
With a punchy, quick sound, they will render drums and make your drum'n'bass, hip-hop, metal, rock, punk and even orchestral / classical come to life. 
At the end of today's review, I totally recommend Jomo Audio P3 to you, if you're enthusiastic about percussion, if you like a quick sound, and if you're looking for an IEM that's all about precision and detail, without being shrill or bright. 
Product Link
You can always get your Jomo P3 IEMs from here: https://www.jomoaudio.com/collections/jomo-universal-iem/products/copy-of-pretty-little-beast-universal-iem
---
---
--- Please remember to stay safe, and always have fun while listening to music!---
 - If you have a dime to spare, and donate, to help us with electricity and work expenses, it would make my day much brighter, as it would help me improve things around the website and increase the frequency of my posts - 
---
Full Playlist used for this review
We listened to more songs than those named in this playlist, but those are excellent for identifying a sonic signature.  PRaT, Texturization, Detail, Resolution, Dynamics, Impact, and overall tonality are all revealed by those songs. We recommend trying most of the songs from this playlist, especially if you're searching for new music!
https://www.youtube.com/playlist?list=PL_cjBXGmwSHSdGcwuc_bKbBDGHL4QvYBu
--- Contact Us ---






---
---