LETSHUOER D13 Dynamic IEMs – Modular Balanced Sound
LETSHUOER D13 is the name of today's 119 USD pair of IEMs with a 13mm dynamic driver, a CNC drilled housing, and a modular cable, and they'll be compared in today's review with other high-quality IEMs, including Salnotes Dioko (99 USD), SeekReal Airship (179 USD), and IKKO OH2 Opal (79 USD). 
Introduction
Letshouer is a company sold by Linsoul on their website and Amazon. I reviewed a few Letshuoer IEMS in the past, but no matter how many times I try, I always write their name mistakenly. I recommend purchasing those IEMs and Chifi IEMs in general from Amazon for faster delivery times, more extra support and quicker return / larger return windows, especially if you're not sure whether you'd like them or not. 
It should be noted that I have absolutely no affiliation with Linsoul or Letshuoer, I am not receiving any incentive for this review or to sweeten things out. I'd like to thank Linsoul for providing the sample for this review. Every opinion expressed is mine and I stand by it. The purpose of this review is to help those interested in Letshuoer D13 find their next music companion. 
Product Link
You can grab one from www.amazon.com here: https://amzn.to/3CoBkdr
If you're in the UK, you can grab one from www.amazon.co.uk here: https://amzn.to/3vH025k
And if you're from Europe, you can grab one from www.amazon.de here: https://amzn.to/3vFpxDY
Build Quality/Aesthetics/Fit/Comfort
The build quality of D13 is fairly good, it is a comfortable IEM with a metallic shell, no driver flex and no void when inserting it. Even cooler, there's no problem with the build, as you'd expect from the price point. The IEMs have detachable cables, based on the 2-Pin connectors, with no cable noise or microphonics, and with a fairly good design. 
The IEMs isolate rather poorly from the outside noise with between 15 and 20 dB of passive isolation, but they leak very little, making D13 a good option for quiet environments. The company has two nozzles for tweaking the sound, as well as a large, custom 13 mm dynamic driver for D13. 
LetShuoer D13 is an easy to drive IEM and doesn't require much to be enjoyed, so you'll be able to enjoy it from portables and dongles, including HIDIZS AP80 PRO-X, JDS Labs EL AMP II+, IKKO Zerda ITM02, Hiby RS2 Darwin, and TempoTec Sonata HD V. It does not scale much with the source, so there's no need to stress over what's powering them. 
Sound Quality
The overall signature of the Letshuoer D13 can be described as enjoyable, clean and fun, with a natural presentation, clean voicing, and a fair instrument separation. The bass can drop as low as about 30 Hz, but it doesn't have a super enhanced or warm presentation, so the overall signature is balanced / natural / neutral in nature. At loud volumes, D13 can distort a bit, especially in the bass, but also a bit in the midrnage. 
The bass is clean, natural / slow in speed and can drop low if the songs asks for it, but won't be the fullest or the deepest bass in rock music, and music that isn't naturally heavy. The bass gets better with higher volumes, and the whole signature gets more V-Shaped at higher volumes, with better overall impact and dynamics. Changes with loudness are to be expected from entry-level IEMs, and I noticed this happening with some pricy ones too in the past. The bass struggles with bass-heavy songs, and can distort a bit when the volume is high. 
The midrange of the Letshuoer D13 is dominated a bit by a bump in the lower midrange, and the upper midrange, with some recession right in the middle of the midrange. This results in a clear and somewhat analytical signature, but takes away some of the naturalness, especially at high volumes. The dynamics of D13 are super good, and instrument separation is very good, but it has a somewhat narrow and intimate soundstage, not extending a lot laterally or in depth. Most music sounds in your head or around your head, but with good resolution and detail. The midrange has a natural texture level, it isn't particularly smooth or lean, but not super harsh either, being detailed yet tastefully done. 
The treble of Letshuoer D13 is clean, detailed, and rolls off gently above about 10 kHz. There's a bit of harshness with some songs, especially those mastered harshly, but besides being able to say that D13 presents recording / mastering / mixing mistakes, it doesn't add harshness where it wasn't naturally present in the recording. As always, with the soundstage, it is a matter of preference, some listeners prefer a narrow and intimate experience and find wide signatures to be scattered, while others want sound to extend as much as possible. D13 defines everything close to the listener.  
Comparisons 
Letshuoer D13 vs IKKO OH2 Opal (119 USD vs 79 USD) – Starting with a lower priced competitor, OH2 has a worse cable from the factory, but the package is better. The overall comfort is better on OH2 Opal which is smaller in size and you notice it much less while wearing it. The sound is actually somewhat similar, but OH2 Opal is brighter, more detailed, cleaner, and somewhat more shouty. For a more relaxed and more natural listening experience, D13 is better, while for a more detailed listen, OH2 Opal is better, although that comes at a cost of midrange naturalness. 
Letshuoer D13 vs Salnotes Dioko (119 USD vs 99 USD) – Dioko is quite a bit larger physically, so D13 fits much better in my ears, with lower strain due to weight, size, and it also has a somewhat better cable included in the package. The package itself is also better for D13. The overall sound has more detail for Dioko, with better control at extremely high volumes, but is more natural as presented by D13, especially for voices and guitars. D13 seems to be warmer and smoother, more relaxed and less shouty than Dioko, but raw technicalities Dioko is better. Soundstage is wider on the Dioko. 
Letshuoer D13 vs SeekReal Airship (119 USD vs 179 USD) – The comfort is comparable, with the airship being also made of metal, but smaller, and having a higher weight in my ears. The cable quality is similar between the two, and they both have a nice package. The overall sound has lower distortion and can go louder with the Airship, it has more warmth on the D13, with a thicker and leaner sound, also less treble presence and sparkle. Airship is also pretty detailed and clean, D13 focuses more on trying to be as natural and clean as possible, without a particular emphasis on detail and resolution, so if you get your kick from analytical and detailed signatures, Airship wins there, but D13 manages to be slightly more natural. Soundstage and instrument separation are both better on the Airship.  
Value and Conclusion
Priced at about 119 USD at the moment I am writing the review, but also available for a lower price of 95 USD at the moment I posted the review, I found D13 to be a good value, with good build quality and sonic quality for the money paid. Like most Chifi IEMs around the 100 USD price mark, it is a nice deal you can enjoy for a long while, thanks to the good build quality and super nice resolution.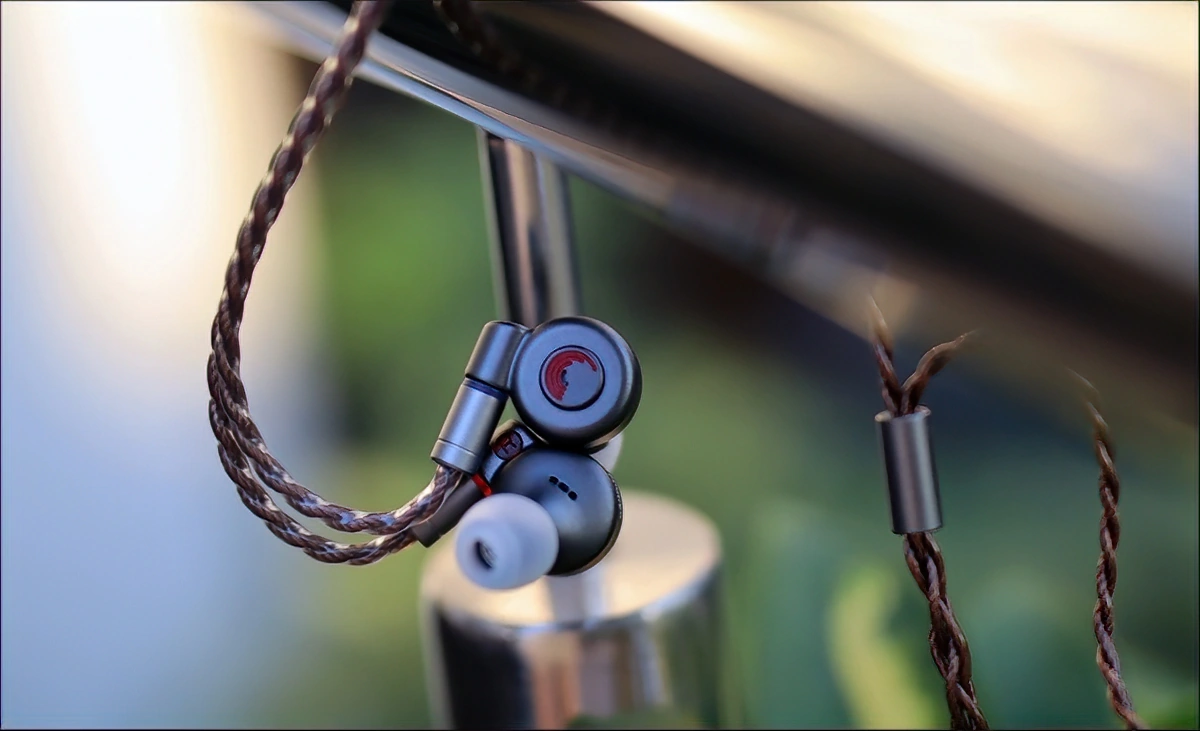 At the end of the day, if you're looking for a detailed, clean and fun sounding IEM, with good build quality, and if you listen mainly quieter or at medium volumes, Letshuoer D13 is a nice deal you should be able to enjoy for a long time.  
Product Link
You can grab one from www.amazon.com here: https://amzn.to/3CoBkdr
If you're in the UK, you can grab one from www.amazon.co.uk here: https://amzn.to/3vH025k
And if you're from Europe, you can grab one from www.amazon.de here: https://amzn.to/3vFpxDY
---
---
--- Please remember to stay safe, and always have fun while listening to music!---
 - If you have a dime to spare, and donate, to help us with electricity and work expenses, it would make my day much brighter, as it would help me improve things around the website and increase the frequency of my posts - 
---
Full Playlist used for this review
We listened to more songs than those named in this playlist, but those are excellent for identifying a sonic signature.  PRaT, Texturization, Detail, Resolution, Dynamics, Impact, and overall tonality are all revealed by those songs. We recommend trying most of the songs from this playlist, especially if you're searching for new music!
https://www.youtube.com/playlist?list=PL_cjBXGmwSHSdGcwuc_bKbBDGHL4QvYBu
--- Contact Us ---






---
---