Lypertek PurePlay Z5 TWS Bluetooth IEMs – ANC For Free Ears
Lypertek PurePlay Z5 is a $129 USD pair of Bluetooth TWS Earphones designed with Hybrid ANC, PureControl app, LDX, apt-X, and a 10mm dynamic driver. It will be compared with other TWS IEMs including Tin HIFI Tin Buds 3 (99 USD), AXS Professional Earbuds ANC (150 USD), and GravaStar Sirius PRO+ TWS IEMs (150 USD)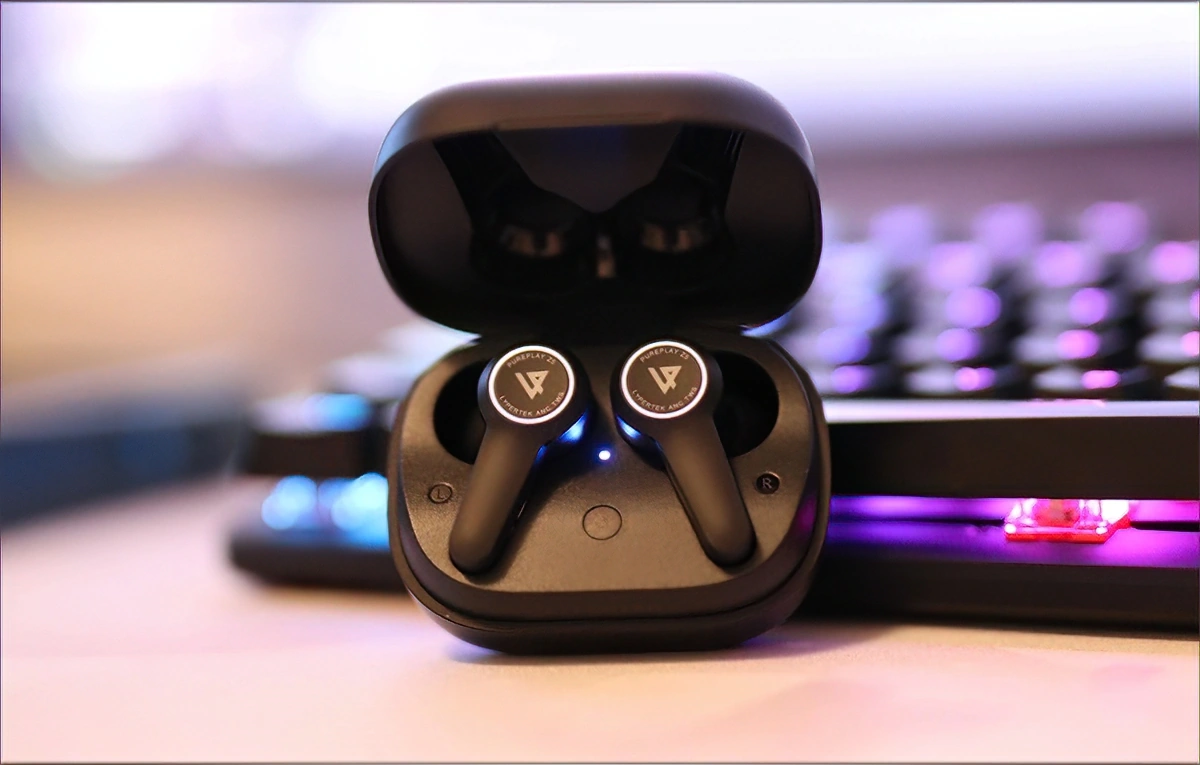 Introduction
Lypertek is back in my review raster, and that's a nice thing to hear, as those were some of the most popular IEMs when I made my youtube video review of the LyperTek Tevi, which reached over 3900 views at the moment I'm posting this written article. The unit we have today is an advanced thing, it comes with ANC or Active Noise Canceling, along with a large 10 mm dynamic driver, so it will be interesting to see whether they can provide better bass and depth than other Bluetooth earphones. Lupertek Pureplay Z5 can be found on Amazon which is among the best places you can order them from, and a place where you'll get good price, fast shipping, and outstanding support. 
It should be noted that I have absolutely no affiliation with Lypertek, I am not receiving any incentive for this review or to sweeten things out. I'd like to thank Lypertek and Jackrabbit Media for providing the sample for this review. Every opinion expressed is mine and I stand by it. The purpose of this review is to help those interested in the Lypertek PurePlay Z5 TWS Bluetooth IEMs ind their next music companion. 
Product Link
You can grab one from www.amazon.com here: https://amzn.to/3I7rTlW
If you're in the UK, you can grab one from www.amazon.co.uk here: https://amzn.to/3YDSRY5
And if you're from Europe, you can grab one from www.amazon.de here: https://amzn.to/3HHvHZL
Build Quality/Aesthetics/Fit/Comfort
The build quality of the PurePlay Z5 is outstanding, as the Bluetooth IEMs have a light and plastic build quality, tips that really fit my ears well, and no driver flex. The most surprising part is how little they weigh, and although they are not small in size, I can say that I barely feel them sitting in my ears, and they're the kind of Bluetooth earphones you could wear all day long with no fatigue. Even better, they have a touch control that isn't terrible, so it rejects my mistakes rather well. The passive noise isolation is fair, around 15-20 dB of passive noise isolation.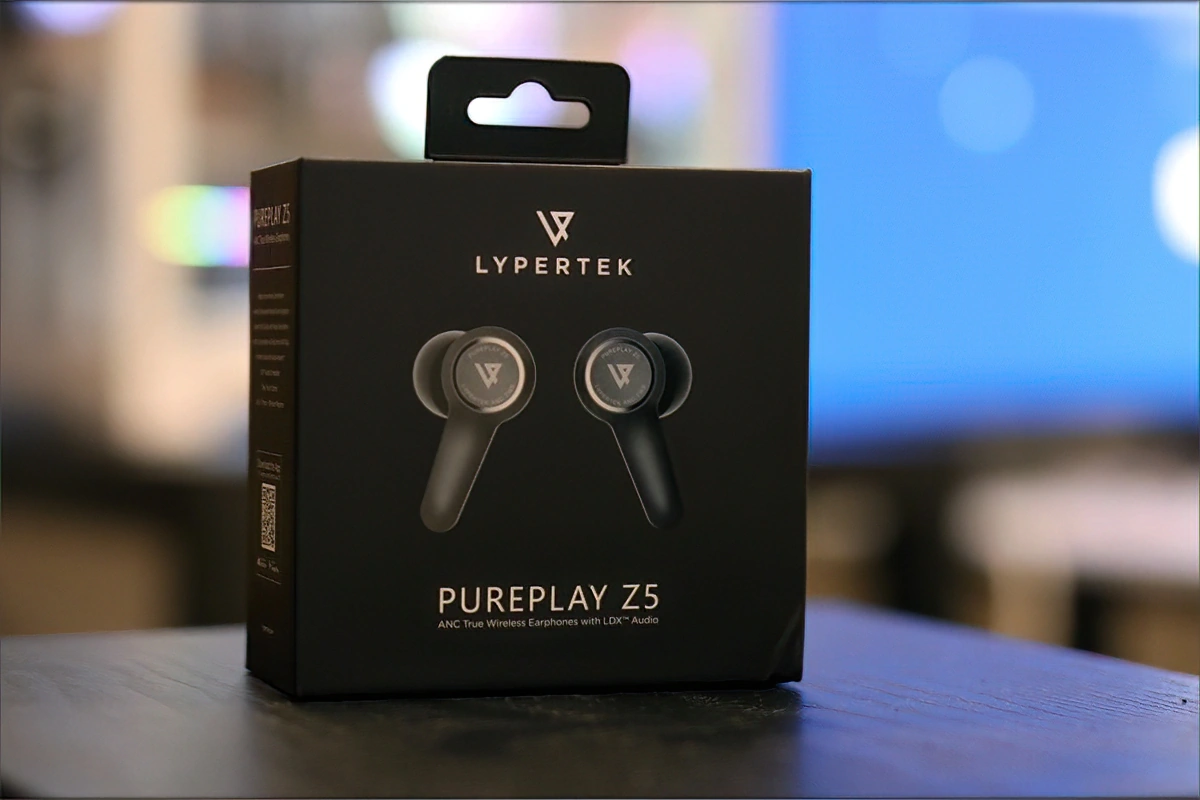 The maximum Bluetooth codec that's supported by PurePlay Z5 is aptX and aptX Adaptive, with the other ones being SBC and AAC, all through a Bluetooth 5.2 protocol. There's a rich selection of foam and silicone tips in the package, and they offer up to 7 hours of play time if you turn off the ANC, use SBC as the codec and use them at half volume, with my experience reaching around 3-4 hours with loud volumes using aptX and ANC Turned on. The case carries 4 additional charges. The case charges rather fast, and the case can charge wirelessly. 
We have IPX4 water resistance, and they have ANC, which is rather well implemented. With the ANC turned on, you don't hear too much from the outside, although it adds about 4-5 dB of extra passive noise isolation, all of it in the midrange. If you engage the ANC mode, you shouldn't expect too much extra isolation in the bass and treble. The good part about the ANC is that it does not introduce any extra noise or problems. While ANC is turned on, you can hear a slight hissing in the background that disappears with quiet music playing. There is a playthrough mode that adds a lot of hissing and background noise, but that's part of its design as it amplifies the noise around you. 
I experienced only very few disconnects while using the Lypertek PurePlay Z5 only if there's a wall between them and the source, but they are generally stable. For your average walk in the park, jog and work day they should have zero disconnects, and I played them for 3 hours with zero disconnect or problem events, so they are stable.  
Sound Quality
The overall signature of the PurePlay Z5 can be described as clean, smooth, wide, but with an intimate presentation for the voices, and fairly revealing. You will hear the same sound regardless of the source. In fact, they have one of the most enjoyable sound signatures I've heard in a TWS Bluetooth IEM, with a really juicy and musical midrange, but a deep and powerful bass, with a lot of impact, and a fair extension in the treble up to about 10kHz, after which the treble rolls off gently. Given the overall brightness of the treble with the ANC turned off, and especially at loud volumes, I can safely call Z5 a V-Shaped sounding IEM but with an intimate voicing, so everything sounds close and forward, without pushing the voices too much in the back. You can actually EQ the sound if you want a different signature, as long as you're willing to install the Purecontrol app for iOS and Android. 
The bass of the LyperTek PurePlay Z5 is generally deep, round and slow in speed, creating a very satisfying impact and depth for each song they are playing. It is especially sweet for rap, EDM and pop music, but works well enough for rock and post-hardcore and bands like Dance Gavin Dance, and their Synergy song. Z5 remains clean and crisp / clear even at maximum volume, but it achieves this by alleviating the bass, so above about 80% of the maximum volume they get brighter and shoutier in sound than they are below 80% of the volume, up to which they increase in volume linearly. The maximum loudness is excellent, and they easily get around 110 dB at the ear level which should be enough even for super loud listeners. 
The midrange is clean, and juicy with a very smooth and fluid presentation for all instruments, and a super nice amount of instrument separation. They are about as clear and detailed as most wired Chifi IEMs are around the 130 USD price mark, and I never struggle to hear details or textures in songs, with Z5 being better at rendering and playing guitars than most Bluetooth IEMs on the market. Their downside is that the upper midrange has a bit of a peak and can be sharp and shouty.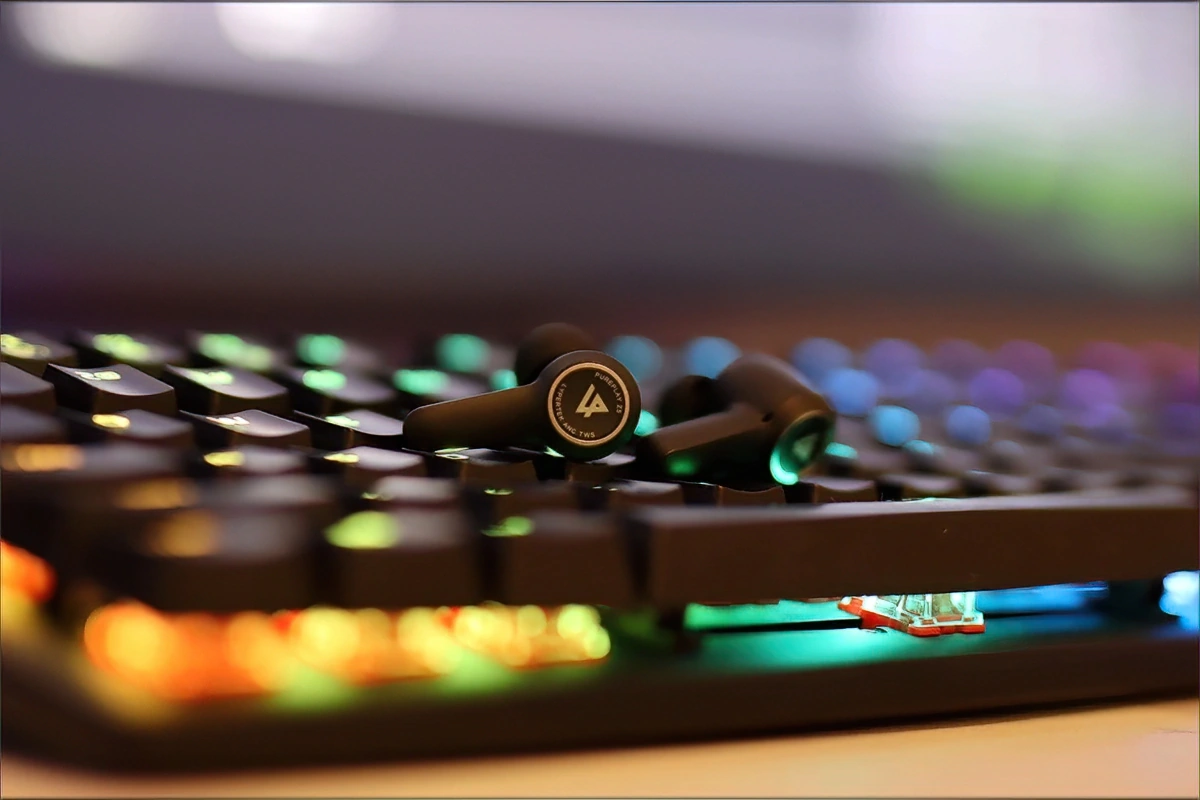 The lower treble is also peaked and can be sharp and shouty, especially at louder volumes, but it has good resolution and it keeps things interesting. Drums have enough bite and presence, while guitars in particular sound very good. You can decrease the treble and re-tune the Z5 using the PurePlay app. The treble rolls off gently above 9kHz, where the peak seems to end (it begins around 7.5 kHz). All in all, Z5 sounds bright and uplifting, clean, has a deep bass and is super pleasing with uplifting and energetic music, but isn't designed for slow and low tempo music. The soundstage of the Z5 is natural, but it pushes lead guitars and voices really close to the listener and in your face, while pushing everything else further away. 
Comparisons 
LyperTek PurePlay Z5 vs Tin HIFI Tin Buds 3 (129 USD vs 99 USD) – The overall comfort is better on the Tin Buds 3, which are a bit heavier, but stay more snug in my ears, and also feel more secure. The passive noise isolation is higher on the Buds 3, and it is better even if you activate ANC on the Z5, but the charging / carry case is much better on Z5, as it feels rather cheap and not secure on the Tin Buds 3 by comparison. Both IEMs have a detailed and clean sound, but Z5 is much clearer, has better dynamics, better detail and resolution, and the midrange is pushed more in your face, more forward, more aggressive. They are also brighter, but the bass goes lower and has better definition, making the sound better for a detail addict. Tin Buds 3 are smoother and sound more relaxed with less fatigue by comparison.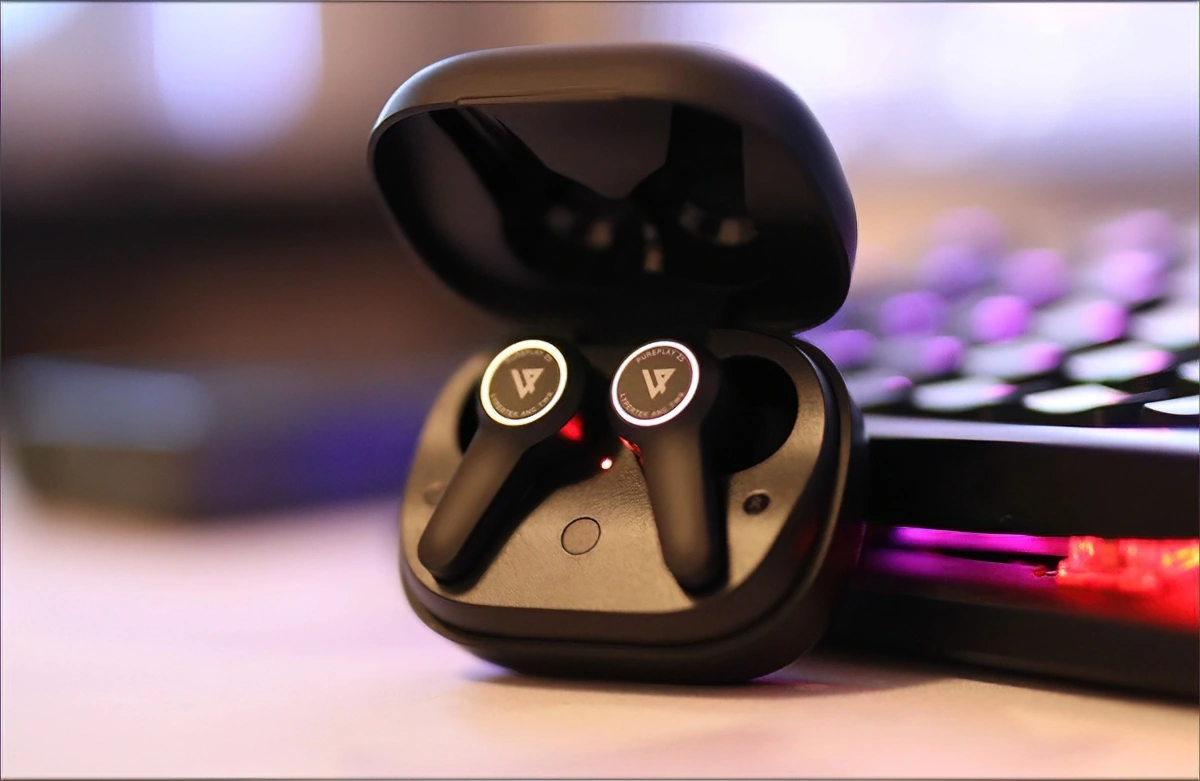 LyperTek PurePlay Z5 vs AXS Professional Earbuds ANC (129 USD vs 150 USD) – The overall comfort is similar between the two, as both are about the same size, but Z5 is a bit lighter. Aesthetically, AXS is white in color and looks a bit more professional, while Z5 is stealthier and will attract less attention. The sound is juicier, has more dynamics, better resolution and clarity as presented by Z5, AXS sounding more blunted, warmer and thicker, but having less treble and less information presented in music. I like both of them, and would say that Z5 is the better purchase if you value resolution and detail, and if you want a brighter treble, while AXS is better if you want a more relaxed sound with less treble.
LyperTek PurePlay Z5 vs GravaStar Sirius PRO+ TWS (129 USD vs 150 USD) – Starting with the comfort, the two are about the same comfort, but the design is clearly more edgy and looks better on the Sirius PRO+ which really has something going on for it aesthetically, while Z5 looks rather generic and simple, sleek and very stealthy. The overall sound is thicker, warmer and has lower resolution and detail level on the Sirius PRO+, while Z5 has a much better clarity, better resolution and detail, better dynamics, and a brighter treble with better presence, plus better vocal presence. The soundstage of the Sirius PRO+ is wider and deeper, but it also sounds more distant. 
Value and Conclusion
With a price point of 129 USD, I can safely say that Z5 is a super value Bluetooth earphone with an awesome amount of bass, good maximum loudness, and super reliable build quality and signal strength. They have superb resolution and have a juicy midrange, plus the charging case is nice and solid, and it carries an adequate number of extra charges.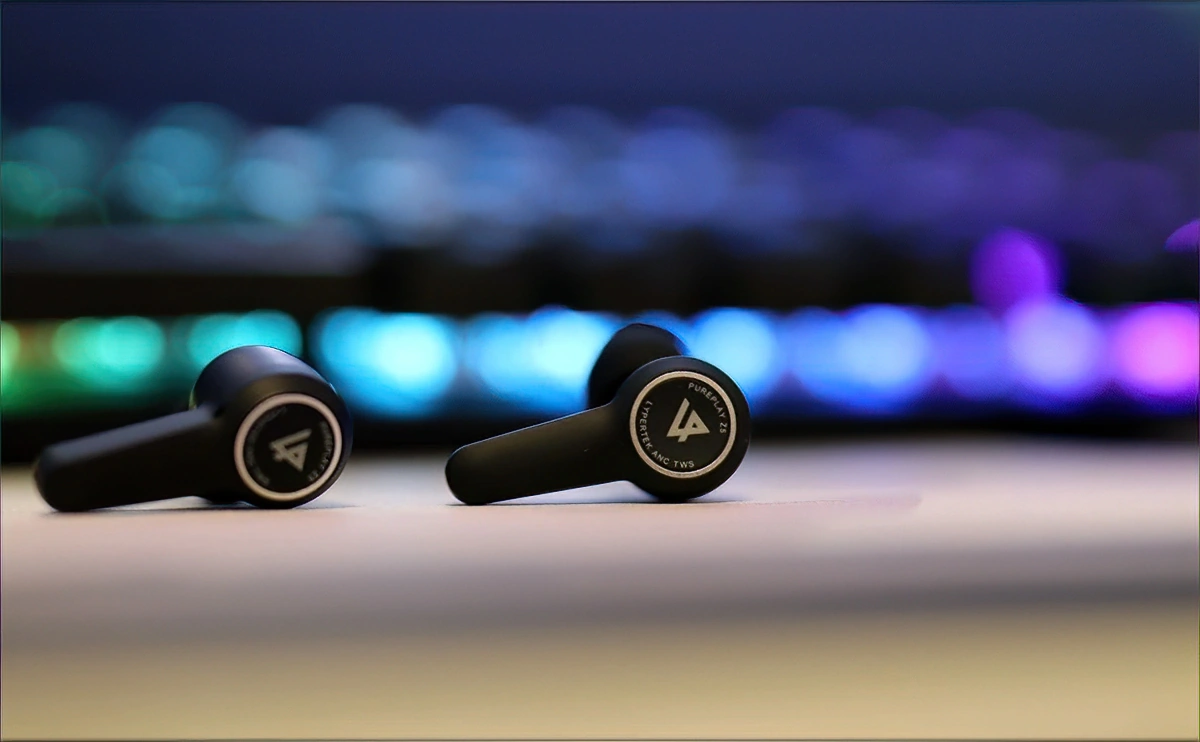 At the end of the day, if you're looking for a V-Shaped sounding Bluetooth earphone with an intimate voicing, good instrument separation, and with a full, deep bass, plus LyperTek's legendary comfort and support, LyperTek PurePlay Z5 is still as awesome as you'd expect a successor of the Tevi to be, and a fully recommended purchase. 
Product Link
You can grab one from www.amazon.com here: https://amzn.to/3I7rTlW
If you're in the UK, you can grab one from www.amazon.co.uk here: https://amzn.to/3YDSRY5
And if you're from Europe, you can grab one from www.amazon.de here: https://amzn.to/3HHvHZL
---
---
--- Please remember to stay safe, and always have fun while listening to music!---
 - If you have a dime to spare, and donate, to help us with electricity and work expenses, it would make my day much brighter, as it would help me improve things around the website and increase the frequency of my posts - 
---
Full Playlist used for this review
We listened to more songs than those named in this playlist, but those are excellent for identifying a sonic signature.  PRaT, Texturization, Detail, Resolution, Dynamics, Impact, and overall tonality are all revealed by those songs. We recommend trying most of the songs from this playlist, especially if you're searching for new music!
https://www.youtube.com/playlist?list=PL_cjBXGmwSHSdGcwuc_bKbBDGHL4QvYBu
--- Contact Us ---






---
---