TRI x HBB KAI IEMS – DLC Sound
TRI x HBB KAI is a pair of 79 USD, IEMS designed and produced by TRI with the added marketing that they got a tuning curve / Frequency Response or FR from HBB, a reviewer who does measurements on audio equipment. It has a DLC or Diamond like Carbon Coating, dynamic driver, and it is going to be compared to other similarly priced IEMs, including HIDIZS MM2 Mermaid (79 USD), IKKO OH1S Gems (143 USD), and FiiO FD1 (60 USD). 
Introduction
TRI is a company from China that is sold and fulfilled through KeepHIFI, a shop that even has availability on Amazon if you're looking for the utmost support. Keephifi is a great company to order from if you're looking for Chifi as they're quickly growing to make competition for Linsoul, Jaben and HIFIGO. My position on other reviewers is that you should try to follow those whom you seem to find similar taste and expectation, and with whom you seem to agree on sound and comfort. 
It should be noted that I have absolutely no affiliation with keephifi, I am not receiving any incentive for this review or to sweeten things out. I'd like to thank KEEPHiFi for providing the sample for this review. Every opinion expressed is mine and I stand by it. The purpose of this review is to help those interested in TRI x HBB Kai IEMs IEMs find their next music companion. 
Product Link
KeepHIFI Official Link: https://keephifi.com/products/tri-x-hbb-kai
You can grab one from www.amazon.com here: https://amzn.to/3s0963o
If you're in the UK, you can grab one from www.amazon.co.uk here: https://amzn.to/3eCIKkD
And if you're from Europe, you can grab one from www.amazon.de here: https://amzn.to/3S3r1Rd
Build Quality/Aesthetics/Fit/Comfort
We have a good build quality on the Kai IEMS, they have a nice golden color on the outer shell, which is most probably going to steal the eyes of most prospective buyers. The IEMs are fairly comfortable while being worn, and they offer about 15 to 20 dB of passive noise isolation.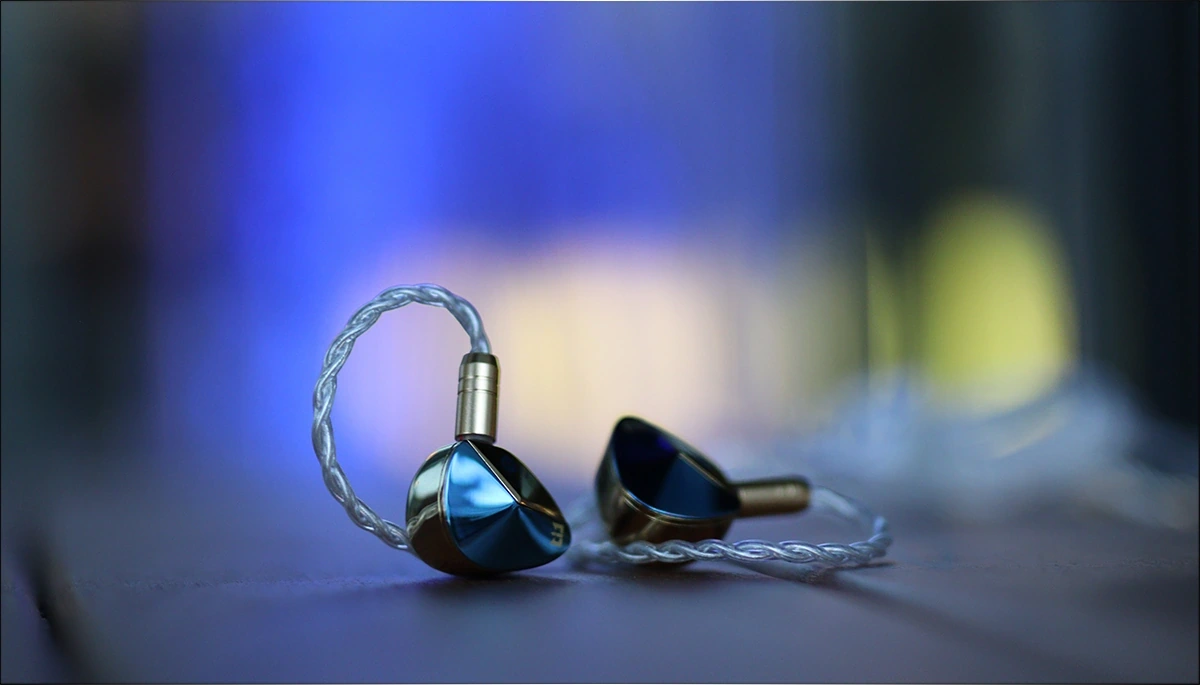 TRI has an impedance of 36 OHMs, which avoids most hissing, although there is a slight background noise with most sources. The high sensitivity helps, and with 114 dB, you won't have to crank the volume or use anything above a dongle DAC / AMP to get the best out of TRI Kai, as I've tested them with Periodic Audio Rhodium, Khadas Tone 2 PRO, and Hiby FC5. 
TRI Kai has a large 9.8mm driver, which is rather large, and it also has a detachable cable, with 2-Pin connectors. All in all, they look good, and fit pretty well. The ear guides are a bit tight, but they are flexible and mostly keep Kai in your ears nicely instead of producing any comfort issues. The package is really compact. Although I enjoy the design and aesthetics of TRI Kai, fingerprints show rather easily on them. 
Sound Quality
Starting with the driving force behind them, I've paired TRI Kai with a number of sources, including HIFIMAN EF400, iBasso DX320, Lotoo PAW 6000, SMSL C200, and Tempotec V6. The sound is generally a slightly colored tuning, with a pretty bold and natural bass and lower midrange, a pretty natural main midrange, but a dip in the upper midrange, which attenuates female voices and violins / pianos, and a fairly well extended treble that has a good amount of air. Resolution is ok for the price TRI Kai sits at, and the whole signature is generally a fatigue-free non-offensive one with good stereo imaging. It should work best for older rock, pop, and hip-hop / rap. For example, it works well for Doctor P, and Flux Pavillion, Iron Maiden and Jimmy Hendrix, as well as Zomboy. The main tuning is warm / neutral / slightly V-Shaped. 
The bass is fairly well extended, with a strong presence in the lows, but which extends to the whole bass. The subs extension sounds best at fairly high volumes, at lower volumes the bass having a slight roll off effect regardless of source. I find it rather delightful for EDM, Rap and Electronic music in general. Even for Pop, it works well, but the speed is on the natural – slow side of things, which makes it more suited for Jazz and old Rock. Even for EMO, the bass works quite well, but it is not designed to keep up with technical music such as trance core, deathcore, or technical death metal. 
The midrange of TRI Kai is fairly natural in the lower midrange, with a specific attenuation in the upper midrange / lower treble. This helps alleviate treble fatigue, as well as take out the harshness / sibilance from songs, but also kills some of the emotion / energy in female voices and pianos / violins, making TRI Kai a better IEM for mainly male voiced songs. For example, Om – State Of Non-Return sounds pretty good. The tuning is not my personal cup of tea, it has detail ok for the money, but it is not super detailed, especially micro details being lost in complex songs.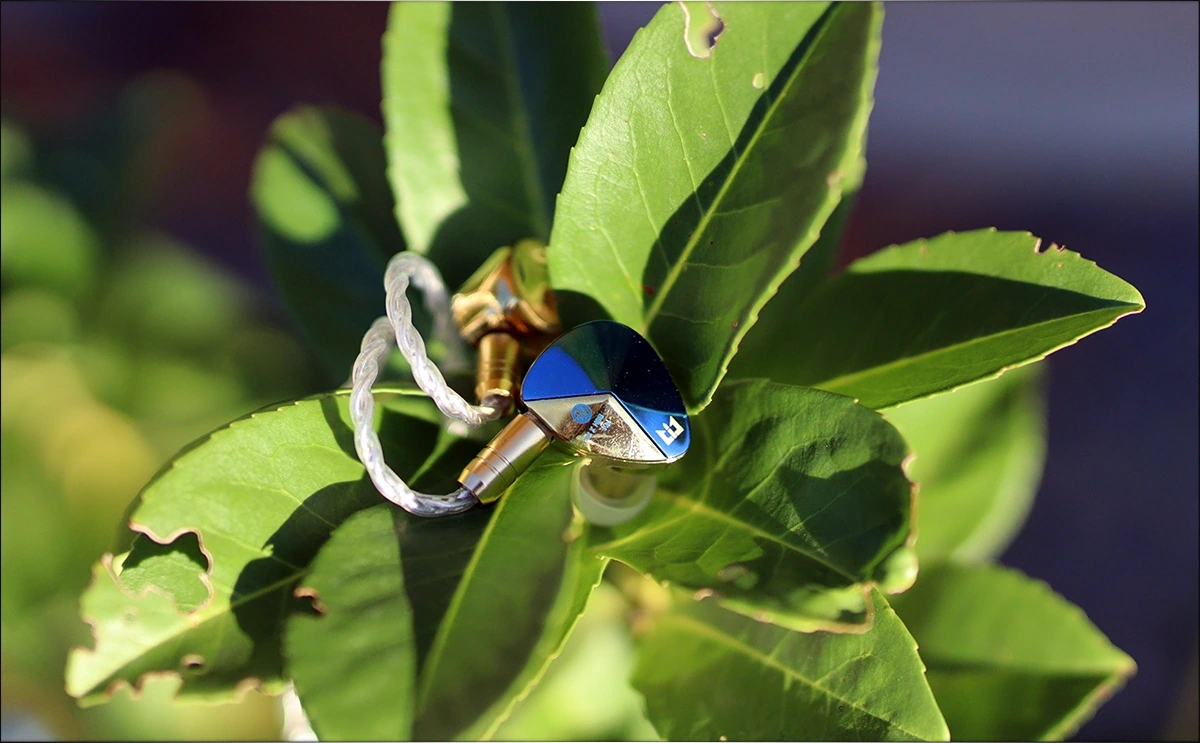 The treble is where I think most people will try to tell if they like the TRI Kai or not. The treble rolls off rather early, and exactly where most Chifi and entry-level IEMS are bright, TRI Kai is fairly smooth, offering a non-fatiguing sound, but bringing cymbal crashes away from the listener and giving a softer impact / attack than you'd typically expect. 
Comparisons 
TRI x HBB Kai vs FiiO FD1 (79 USD vs 60 USD) – The comfort is actually about equal between them, with FD1 having a slightly lower weight, and TRI Kai looking much better than FD1 in person. The tuning is fairly similar, with FD1 having about as much thickness as TRI Kai, but a warmer, fuller sound, with less treble energy and precision. TRI Kai actually has a slightly better detail, is somewhat easier to drive, and has better detail. Both are somewhat warm, but FD1 is truly warm / thick / full, while TRI Kai has better tonal balance by having more treble sparkle and upper midrange presence, FD1 being quite rolled off. 
TRI x HBB Kai vs IKKO OH1s Gems (79 USD vs 143 USD) – OH1 Gems have better comfort, with a smaller and lighter earbud design. This being said, they have proprietary tips, which means very little tip rolling can be done. The overall sound has more detail on OH1S Gems, which are also brighter and have better upper midrange, lower treble presence. The bass is heavier and hits deeper on TRI Kai, as it is a warmer, smoother and more relaxing sounding IEM. The overall tonality works better for rock and metal with OH1S Gems, but better for Rap and EDM with TRI Kai. 
TRI x HBB Kai vs HIDIZS MM2 Mermaid (79 USD vs 79 USD) – MM2 Mermaid is a uniquely good IEM in my book, but it is not necessarily more comfortable than TRI Kai, as they're equal, the aesthetics being better on Kai. The main tuning is more traditionally V-Shaped on MM2, which has a better upper midrange, more detail and better resolution. On the other hand, Kai has a more natural lower midrange, a warmer and thicker sound. Both are fairly good for the same music styles, the main rule here being that Kai is more relaxed, has lower attack and less detail, while MM2 has better detail, more attack and is more forward, being a bit more fatiguing too at the same time. 
Value and Conclusion
After having spent enough time with TRI Kai, I can say that they have a good price / performance ratio, they are ok in tuning, if you like less fatiguing treble, but the looks, comfort and product itself is of a good quality.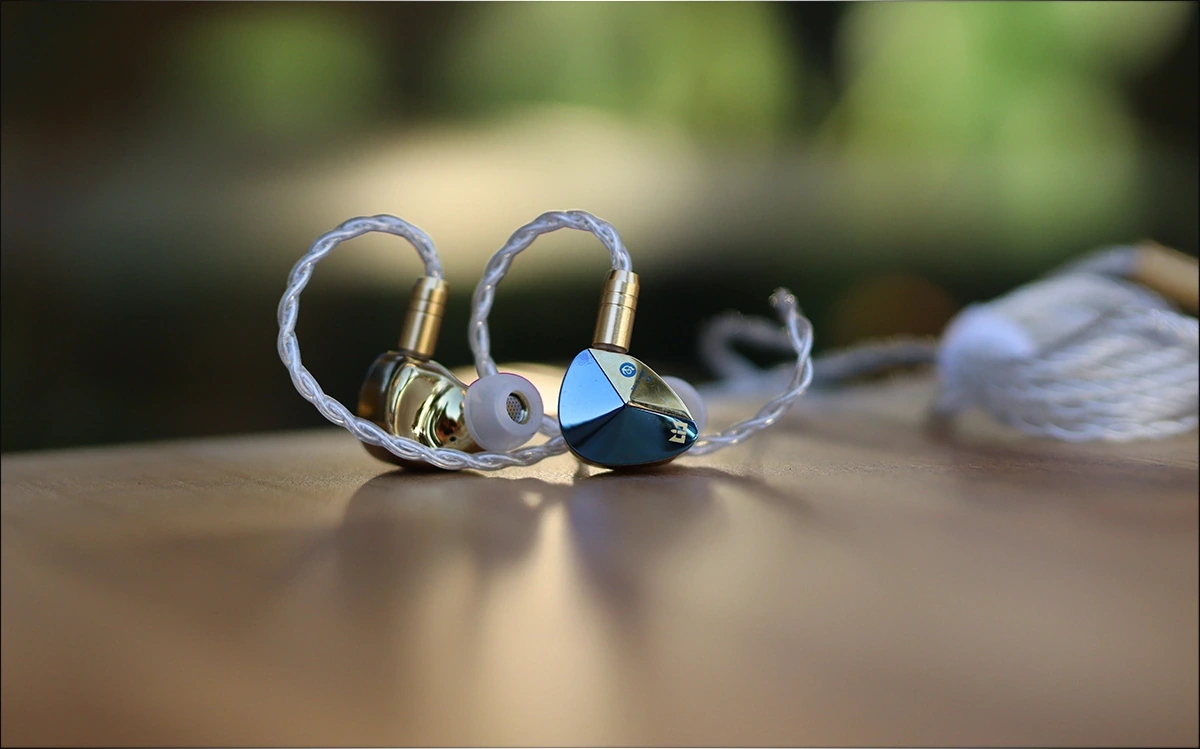 If you're easily offended by treble, and if you mainly listen to male voiced songs, with a good amount of bass, and if you enjoy a V-Shaped sound with some nicks, TRI x HBB Kai is a good IEM to go for. 
Product Link
KeepHIFI Official Link: https://keephifi.com/products/tri-x-hbb-kai
You can grab one from www.amazon.com here: https://amzn.to/3s0963o
If you're in the UK, you can grab one from www.amazon.co.uk here: https://amzn.to/3eCIKkD
And if you're from Europe, you can grab one from www.amazon.de here: https://amzn.to/3S3r1Rd
---
---
--- Please remember to stay safe, and always have fun while listening to music!---
 - If you have a dime to spare, and donate, to help us with electricity and work expenses, it would make my day much brighter, as it would help me improve things around the website and increase the frequency of my posts - 
---
Full Playlist used for this review
We listened to more songs than those named in this playlist, but those are excellent for identifying a sonic signature.  PRaT, Texturization, Detail, Resolution, Dynamics, Impact, and overall tonality are all revealed by those songs. We recommend trying most of the songs from this playlist, especially if you're searching for new music!
https://www.youtube.com/playlist?list=PL_cjBXGmwSHSdGcwuc_bKbBDGHL4QvYBu
--- Contact Us ---






---
---