KZ AS16 PRO IEMs – Refinement Successful
KZ AS16 PRO is a 56 USD IEM designed with 8 Balanced Armatures for each ear, and a superb cyan colored design. They come in black color too, with a remote on the cable, or a simple cable. Given their super entry-level pricing, there are few competitors suitable to be compared to them, in theory, but their super good performance made me compare AS16 PRO to even more expensive IEMS, including IKKO OH2 Opal (79 USD), HIDIZS MM2 Mermaid (79 USD), FiiO FD1 (60 USD).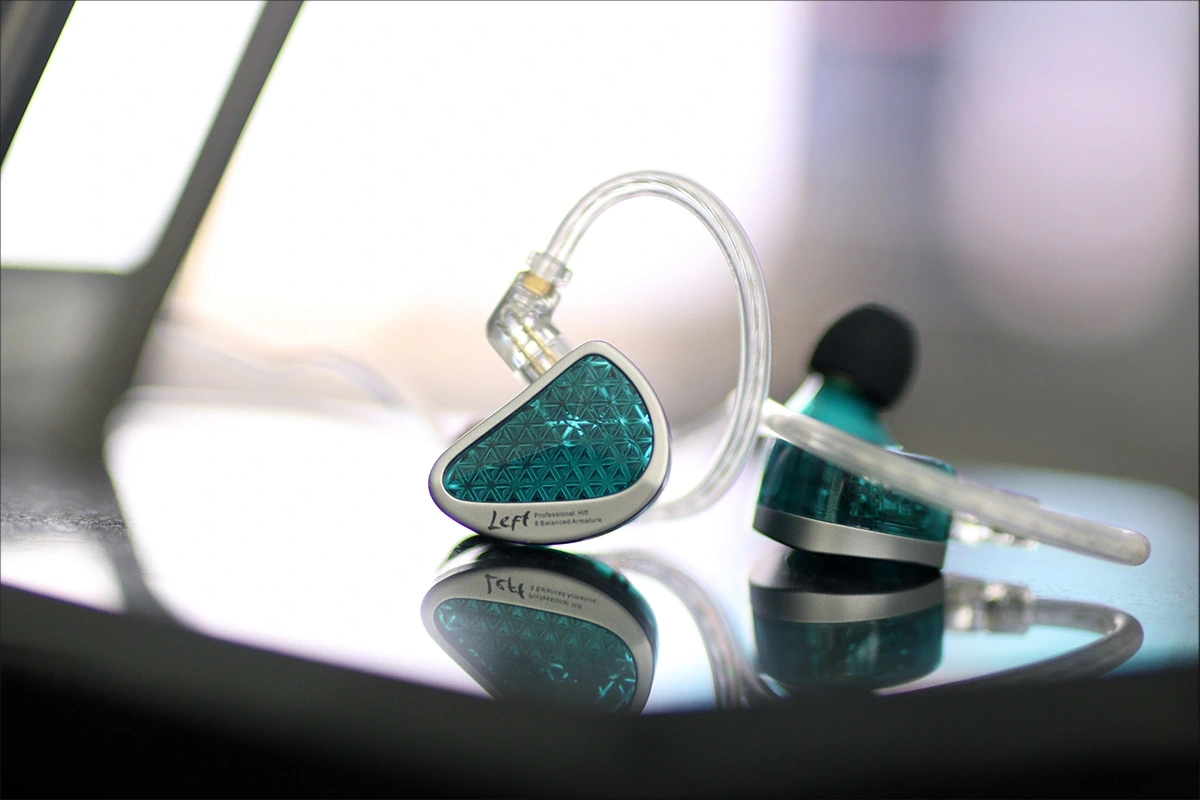 Introduction
KZ or Knowledge Zenith is one of the best known companies in the audio industry, especially for those who can't afford proper IEMS, thanks to a few marketing stunts where KZ designed IEMS with a huge number of drivers, or unique technologies, but for super affordable pricing. AS16 PRO is a good example, having 8 Balanced Armatures for each ear, 16 BA drivers in total, all custom designed for them. Despite those all being more or less marketing stunts, I can vouch for KZ being an outstanding company, having great support for their customers, and although their products are all entry-level, I never had a KZ IEM fail on me, and still have ZSN and others from years ago still up, working, in great condition. You should also look into shops such as Linsoul, as KZ IEMS are available from Linsoul, one of the best shops for audio from around the world. If you're uncomfortable with paying on custom websites like Linsoul and KZ, AS16 PRO is available on Amazon too, and you should have a great time with them, delivery time wise, as well as support wise.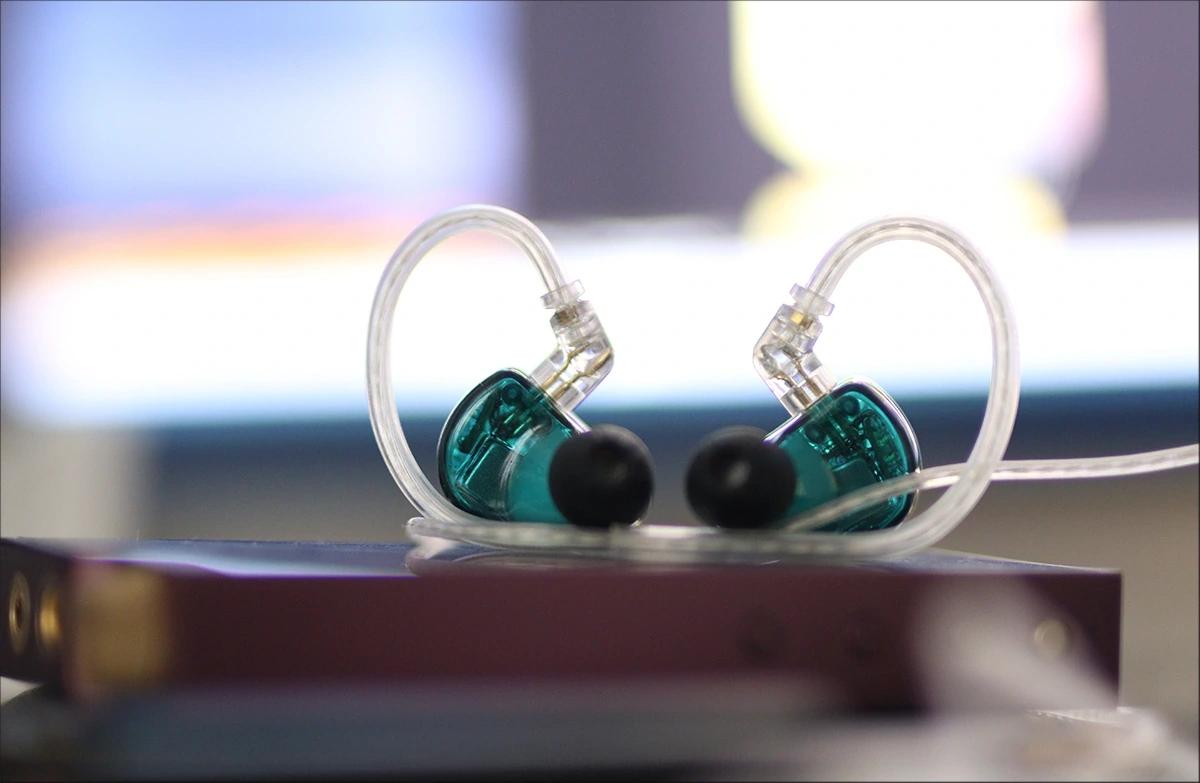 It should be noted that I have absolutely no affiliation with KZ or Linsoul, I am not receiving any incentive for this review or to sweeten things out. I'd like to thank KZ and Linsoul for providing the sample for this review. Every opinion expressed is mine and I stand by it. The purpose of this review is to help those interested in KZ AS16 PRO find their next music companion. 
Product Link
You can grab one from www.amazon.com here: https://amzn.to/3RcVNYj
If you're in the UK, you can grab one from www.amazon.co.uk here: https://amzn.to/3RvZNTg
And if you're from Europe, you can grab one from www.amazon.de here: https://amzn.to/3RcVVaf
Build Quality/Aesthetics/Fit/Comfort
The overall build in KZ IEMs is pretty much the same, they have about the same size, they're all comfortable for medium and large ears, but might be large for smaller ears. AS16 PRO has a much more beautiful design than previous KZ releases, and they keep making those more and more ergonomic, so the inner part has rounding, making AS16 PRO super comfortable for long hours of usage.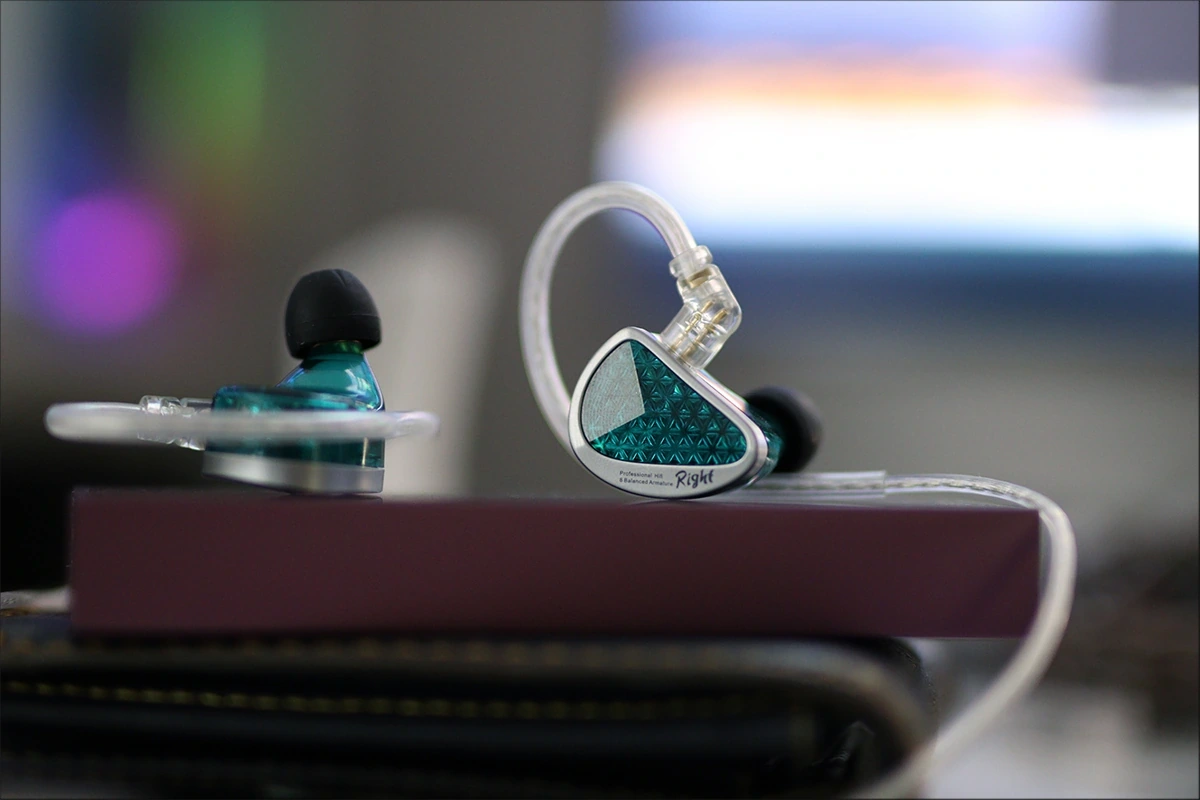 With 8 Balanced Armatures per ear, KZ delivers on their "price butcher" mission to deliver better price / performance ratio than all of the competition. Although it may look like plastic, the shell of AS16 is made of resin, which is comfortable for our ears to be in contact with. They come with 2-Pin Recessed detachable cables, and you can order AS16 with cables that have a remote / microphone, or with a normal cable.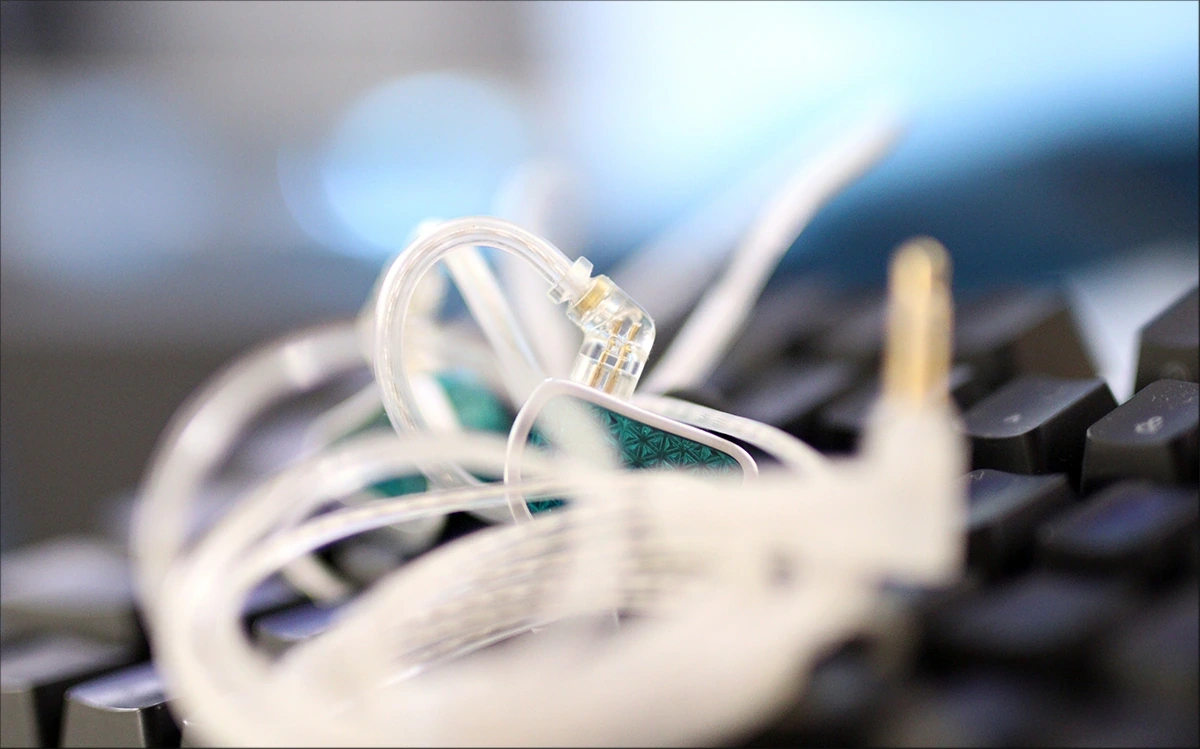 In the technical data of AS16 PRO, we see that they have a low impedance of 18 OHMs, which means that they will be somewhat sensitive to hiss from sources, and they have a super high sensitivity of 114 dB. The cable length of 120 Cm is just right, and the standard 3.5mm plug is also welcome.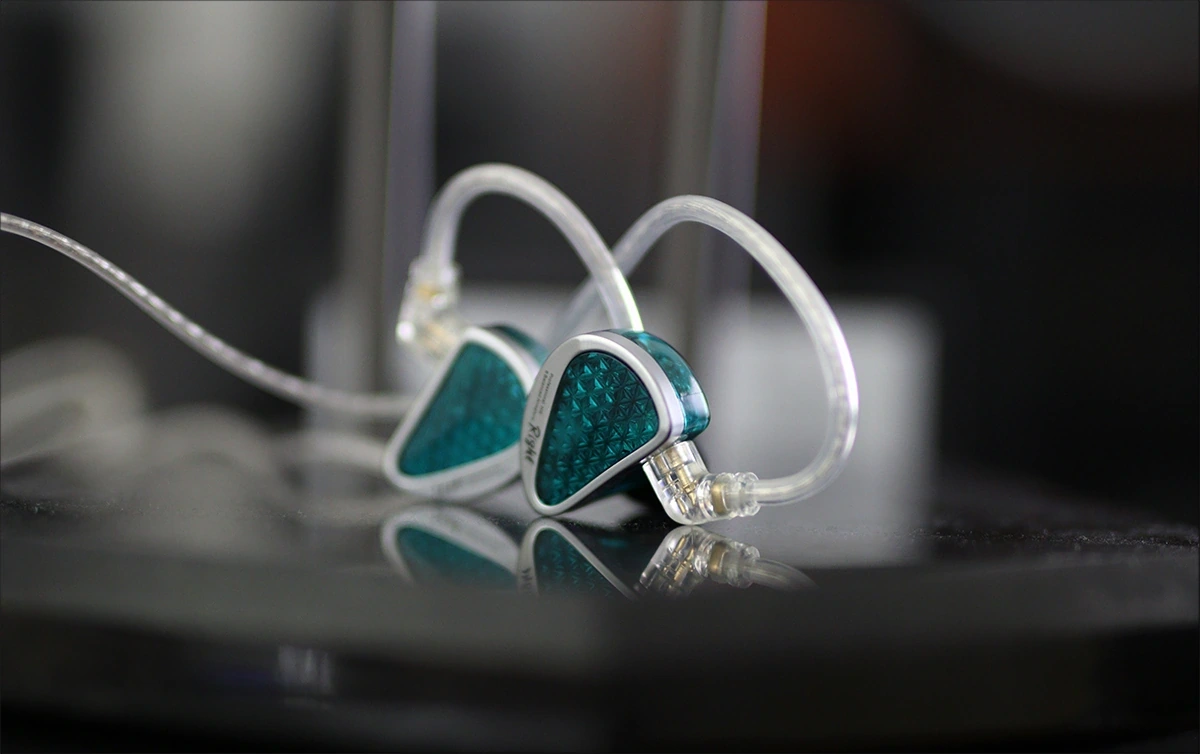 AS16 PRO has good to great passive noise isolation that sits between 15 and 25 dB of passive noise isolation, depending on the frequency, and you are unlikely to hear much noise while using them, and they also have no microphonic noise, being rather comfortable to use. 
Sound Quality
Undoubtedly, the most important thing about an IEM is its sound, and AS16 PRO has superb detail, resolution, and although the signature is somewhat bright and still has some uneven peaks and dips, AS16 PRO is one of the best KZ IEMS designed to date. As always, KZ IEMs are best for EDM, Pop, Electro and Techno music, especially psychedelic techno and sub genres, with superb bass impact, a bright and sparkly treble, and excellent overall resolution for the money you're paying. You can power AS16 PRO with basically anything, they're easy to drive, will be extremely loud even from a smartphone, and I've used sources like Surfans F20, iBasso DC06, Aune X1s GT, iBasso DX320, and Questyle M15. All of them are able to fully drive AS16 PRO, and even sources like my Xiaomi Black Shark 4 smartphone are superb for driving them, so you won't ever have to worry about what to power those IEMS with. 
The bass of AS16 PRO is deep, rounded and full. While most KZ IEMs relied on a slower bass, AS16 PRO has a pretty natural speed for its bass, making it excellent for faster, more aggressive music. The bass extends as low as about 35Hz, which for an entry-level IEM is great, and the bass has a fluid presentation that's satisfying for rap and hip-hop too. For rock and metal, the bass is fast enough to be enjoyable and clean. While the sound of AS16 PRO is somewhat V / U Shaped, and the bass is elevated above the midrange, it is within natural quantities, and doesn't cross into basshead territories. In fact, for grindcore, and heavier metal styles, the bass can be a bit shy and light, which combined with the bright and sparkly treble can make AS16 PRO a bit too light. The bass of AS16 PRO has some elevation in the sub bass, but that ends around 70 Hz, so it has very little added warmth. 
The midrange of AS 16 PRO is clean, detailed and sparkly, with a brighter, lighter presentation than what would be dead-on neutral. Happily, AS16 PRO has a pretty natural tuning this time around, with just a bit of upper midrange elevation, making them perfect for rock, pop, and EDM. The lower midrange is recessed compared to the midrange, and AS16PRO is actually fairly bright in tuning thanks to this, giving them an edge in technicalities, outstanding resolution and finer details, but they lack warmth and thickness, being a bit brittle and thin. Interestingly, AS16 PRO is able to never sound too metallic or harsh, or too hot in the upper midrange. It basically follows a slow rising slope curve of having an elevated sub bass, recessed upper bass and lower midrange, and increased upper midrange and treble. For one of the first times, I can say that the graph shown on the KZ website actually highlights pretty well how AS16 PRO is going to sound like. 
The treble of AS16 PRO is super well extended, airy, and reaches 14-16kHz easily, which is superb for an IEM in the entry-level price range. The treble has a smooth texture to it, and sounds rather refined, which makes AS16 PRO an instant favorite in the entry-level range. Like most KZ IEMs, it manages to stay super competitive, and to sound clean. It feels like Knowledge Zenith evolved just right, eliminating the harsher, uncomfortable sounds from their tuning, and adding a smoother, cleaner presentation instead, without losing the bright and energetic treble they're able to achieve. The dynamics are super good for the price, and resolution is outstanding. Thanks to the brighter, clean treble, the soundstage is super wide, although it has less depth than it has width. The whole presentation is super holographic, which is especially awesome for electronic music. 
Comparisons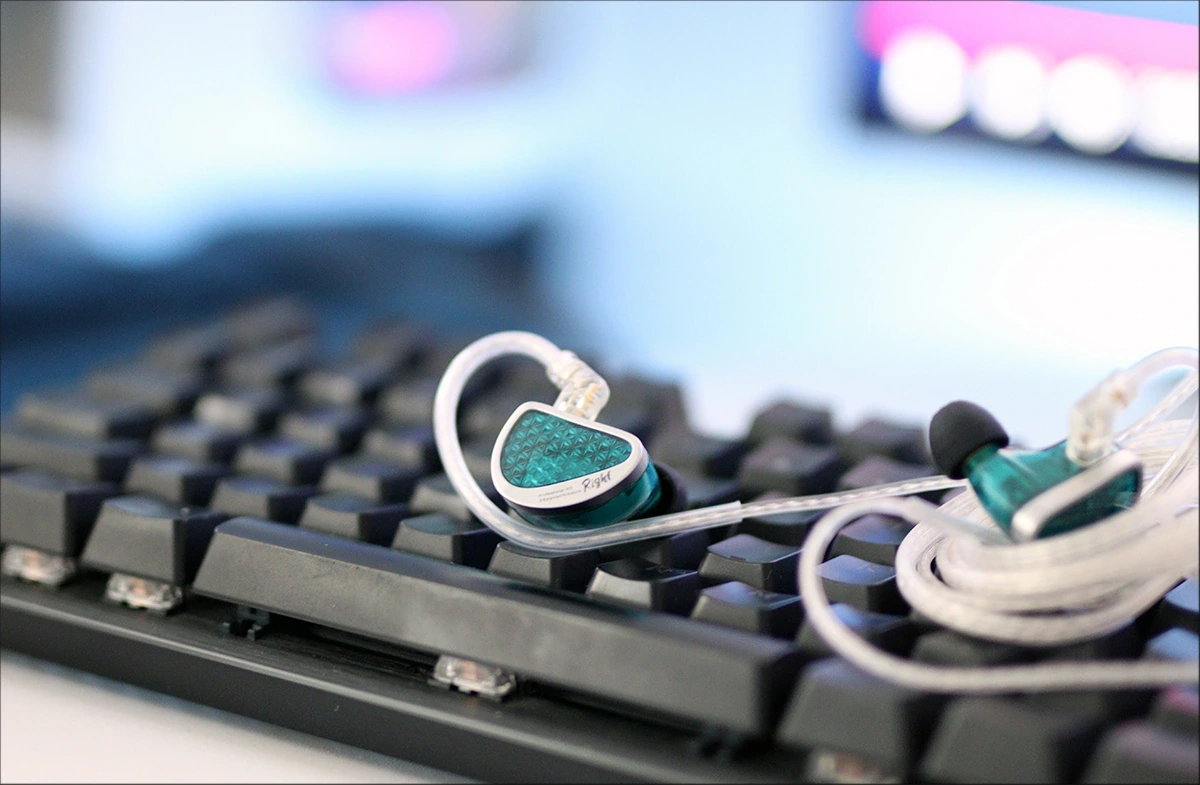 KZ AS16 PRO vs FiiO FD1 (56 USD vs 60 USD) – With the first comparison being within the same price as AS16 PRO, I can sa that they have more detail and better resolution than FD1, about the same comfort, but considerably less warmth and bass. It feels like FD1 is somewhat choked by its slow bass, in comparison to AS16 PRO which has a much faster bass, much better resolution, a wider soundstage, and more refinement. The impact is somewhat higher on FD1 thanks to its higher bass quantity. Both offer good dynamics, which is surprising since Balanced Armatures used to struggle with delivering good dynamics in the past. 
KZ AS16 PRO vs IKKO OH2 Opal (56 USD vs 79 USD) – OH2 Opal is still one of my favorite IEMs, as it is considerably smaller than all of the entry-level offerings, being more comfortable than even AS16 PRO. The overall sound is actually pretty similar, with OH2 Opal having a bit more bass and impact, while AS16 PRO has better resolution, clarity and details. They have about the same soundstage size, similar dynamics and similar bass quantity. Tuning is also similar between them. 
KZ AS16 PRO vs HIDIZS MM2 Mermaid (56 USD vs 79 USD) – HIDIZS deals a really good performance with their MM2, so it is easy to say that the shell is a bit smaller than that of AS16 PRO, so MM2 Mermaid has slightly better comfort. The overall sonic has a thicker, warmer presentation on MM2, and more detail, better resolution on AS16 PRO, with a bit more clairty. The impact is a bit higher on MM2, thanks to the higher bass quantity, and the stage is deeper on MM2 too, but the soundstage is wider on AS16 PRO, extending better laterally. Instrument separation, and dynamics are similar between the two. 
Value and Conclusion
It was clear from the start that the value of AS16 PRO was going to be superb, and we got so far to deliver the message once again. The company really knows how to make affordable high quality audio, and priced at around 60 USD, AS16 PRO has one of the best price / performance ratios in the whole world. Both Linsoul and KZ do a great job at supporting it, and it sounds pretty amazing for the money paid, easily outdoing more pricey IEMS, making it really easy to recommend you to check out KZ nowadays.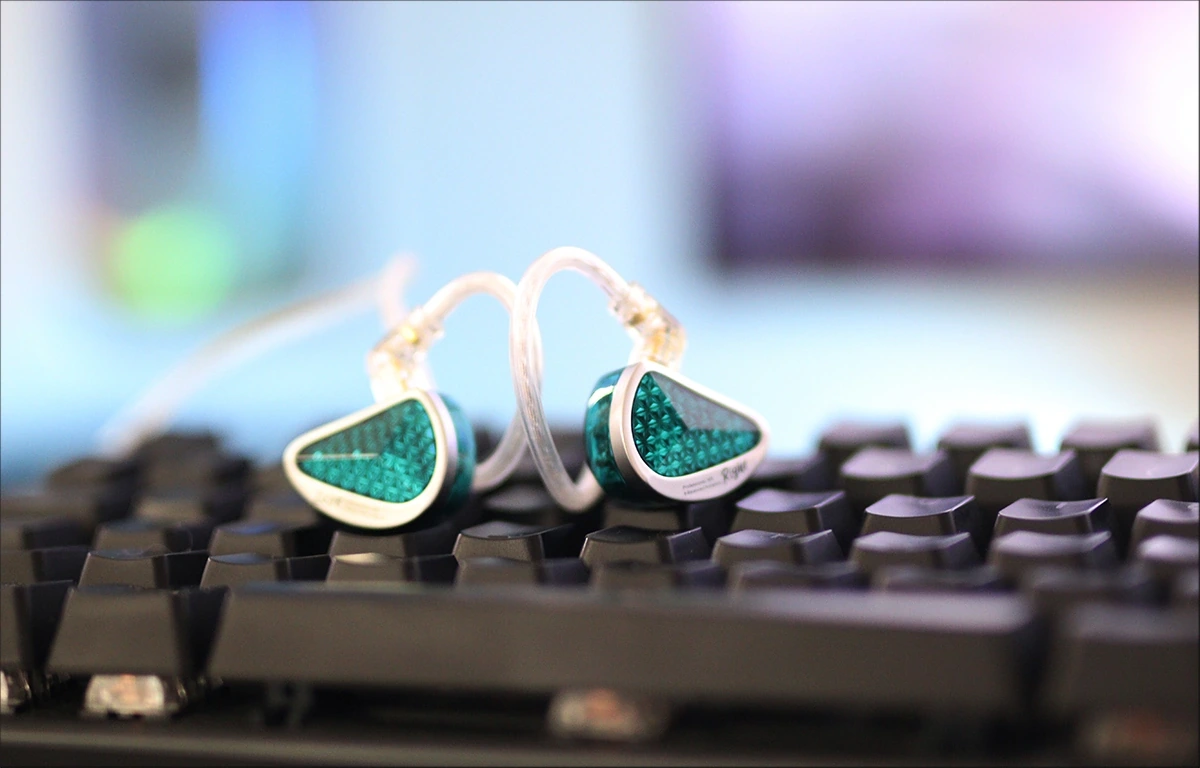 At the end of the day, if you're looking for super resolution, a brighter, airy sound with superb extension, good dynamics, and a clean presentation, and don't want to break the band, AS16 PRO from KZ should do just fine, having great comfort, super good build quality, being a looker, and having great sonics too. 
Product Link
You can grab one from www.amazon.com here: https://amzn.to/3RcVNYj
If you're in the UK, you can grab one from www.amazon.co.uk here: https://amzn.to/3RvZNTg
And if you're from Europe, you can grab one from www.amazon.de here: https://amzn.to/3RcVVaf
---
---
--- Please remember to stay safe, and always have fun while listening to music!---
 - If you have a dime to spare, and donate, to help us with electricity and work expenses, it would make my day much brighter, as it would help me improve things around the website and increase the frequency of my posts - 
---
Full Playlist used for this review
We listened to more songs than those named in this playlist, but those are excellent for identifying a sonic signature.  PRaT, Texturization, Detail, Resolution, Dynamics, Impact, and overall tonality are all revealed by those songs. We recommend trying most of the songs from this playlist, especially if you're searching for new music!
https://www.youtube.com/playlist?list=PL_cjBXGmwSHSdGcwuc_bKbBDGHL4QvYBu
--- Contact Us ---






---
---