SMSL DO200 MKII MQA DAC – Exploring The Upgrade 
SMSL DO200 MKII is a 469 USD DAC, fully upgraded version of the original SMSL DO200 DAC that I reviewed previously on Audiophile-Heaven. A big part of today's review will focus on what's been changed from the original DO200, especially as the release dates are only months apart, as well as comparing DO200 MKII to the original SMSL DO200 (490 USD), HIFIMAN EF400 (599 USD), Keces S3 (1300 USD), and Pro-Ject DAC BOX DS (430 USD).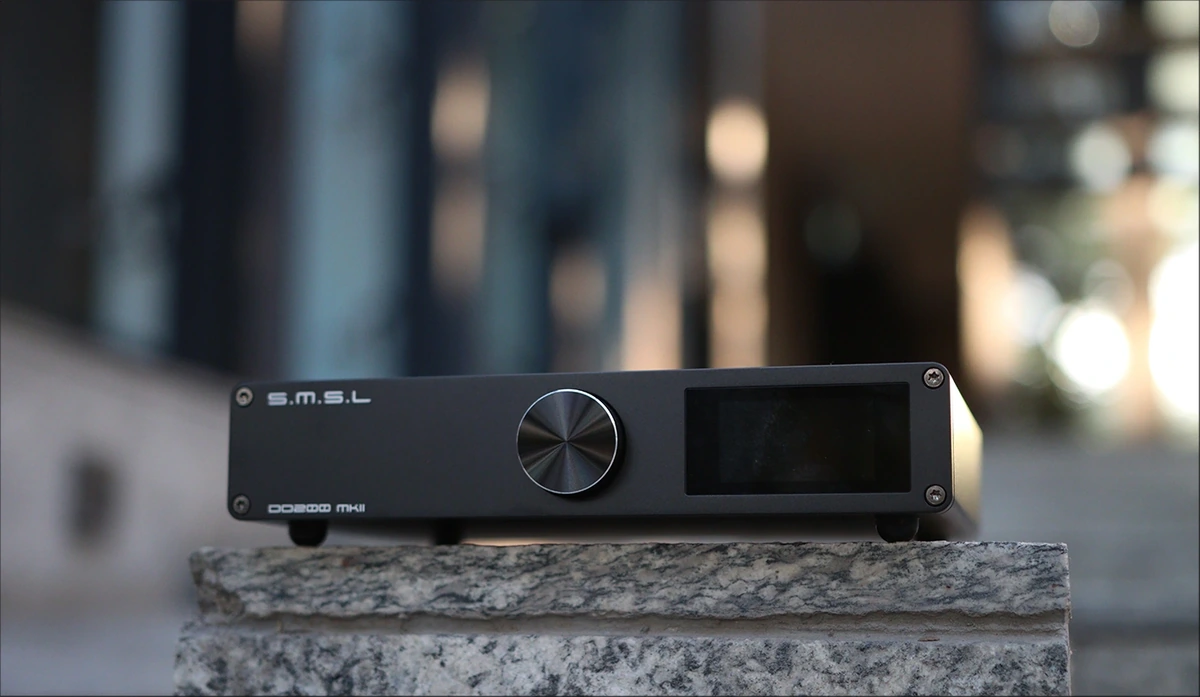 Introduction
SMSL DO200 MKII is an upgraded DAC compared to the original DO200, and it is also fully supported, sold and fulfilled by AOSHIDA Store, one of the best audio stores in the entire world. They have a wide selection of products, including SMSL, Topping and others, they have worldwide shipping, and for those who want to order from Aliexpress or Amazon, AOSHIDA is available in both places. SMSL products are generally well supported, have good warranty conditions and are easy to use, with rich features, so they're at the top of what I usually recommend.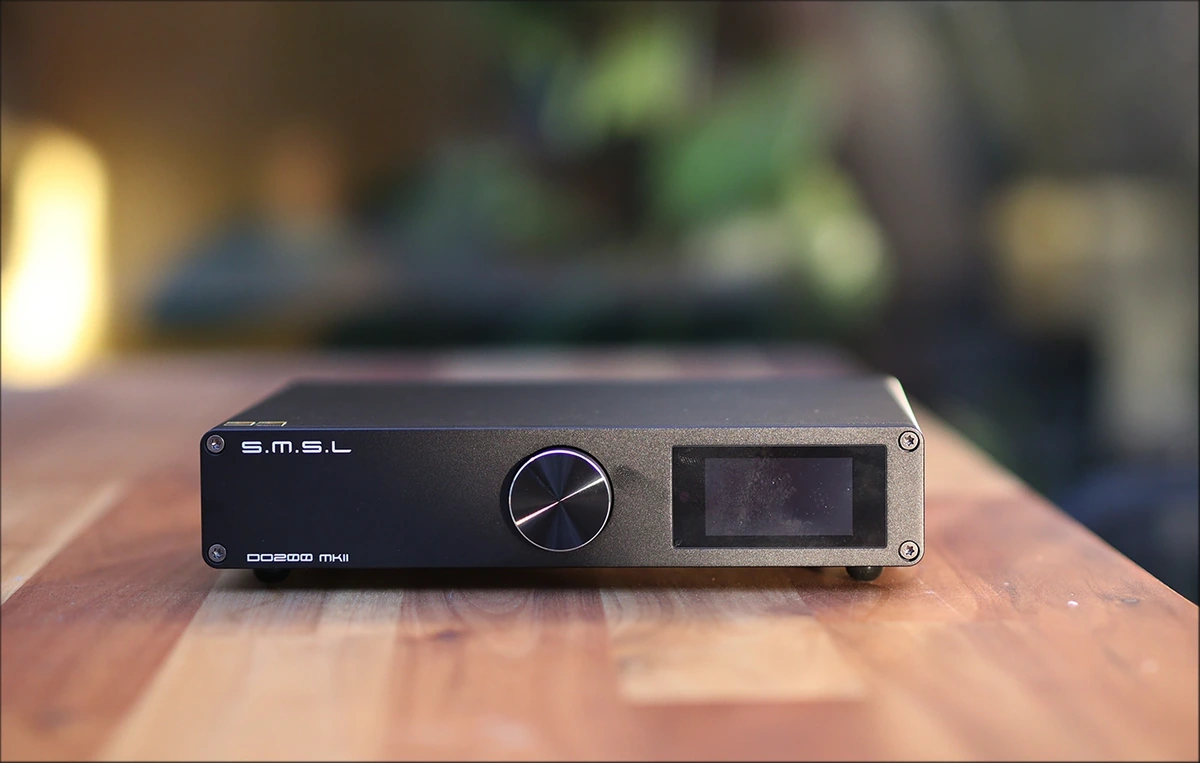 It should be noted that I have absolutely no affiliation with SMSL or AOSHIDA. I'd like to thank AOSHIDA for providing the sample for this review. This review reflects my personal experience with the SMSL DO200 MKII. Every opinion expressed is mine and I stand by it. The purpose of this review is to help those interested in the SMSL DO200 MKII DAC find their next music companion. 
Product Link
Official AOSHIDA-Store link: https://aoshida-audio.com/products/smsl-do200-mkii-mqa-audio-dac
You can grab one from www.amazon.com here: https://amzn.to/3CymHUm
If you're in the UK, you can grab one from www.amazon.co.uk here: https://amzn.to/3g7DmXp
And if you're from Europe, you can grab one from www.amazon.de here: https://amzn.to/3EHGO4Y
Build Quality/Aesthetics/Features
First off, it would be a good idea to check out my previous review on SMSL DO200, so you know where the original stood at. The new version looks very similar, but SMSL decided to pimp it with a much better display, and with the option to now update the firmware via the USB connector. The THD is still super low at 0.00008%, and it still has an extremely high Dynamic Range of 128 dB over the XLR output, over which the original also sounded best.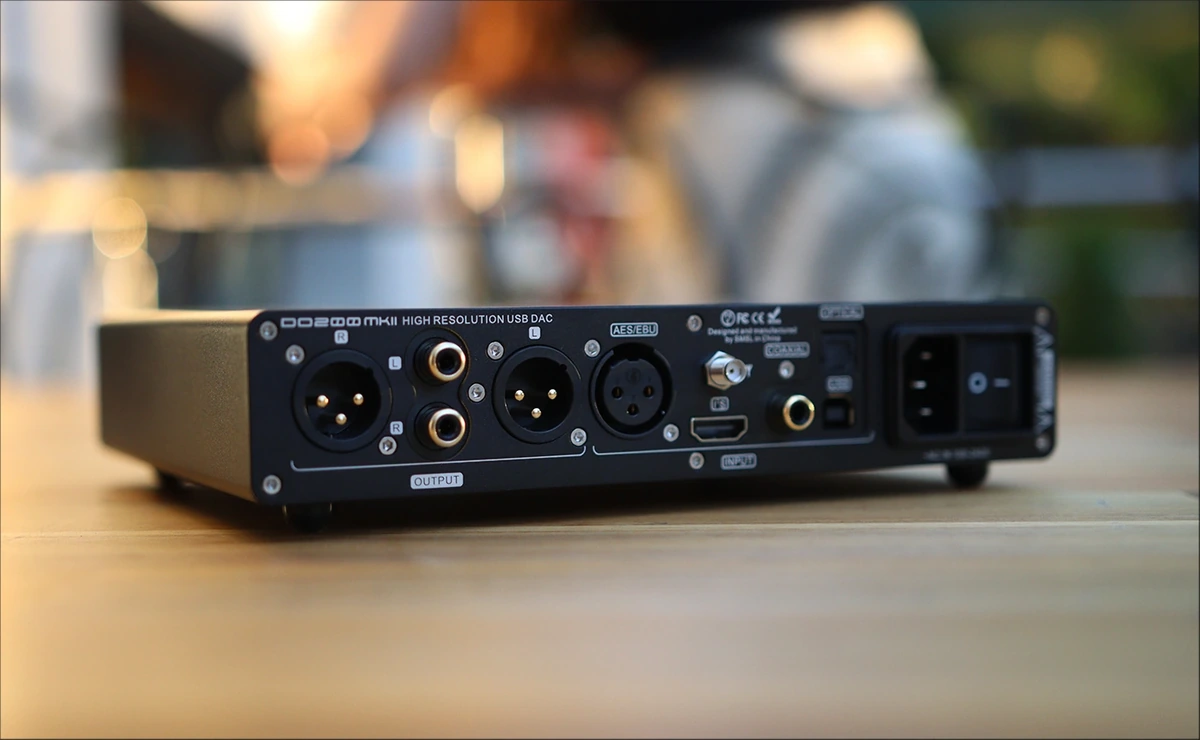 We have inputs in the form of USB, Optical, Coaxial, Bluetooth, 2S, AES and EBU, the same as the original DO200. The USB connector uses Asynchronous protocols for its transmission. LDAC protocols are still supported for the Bluetooth input, and the power consumption is virtually the same, with a 0.5W for idle and 5W power consumption while DO200 is working.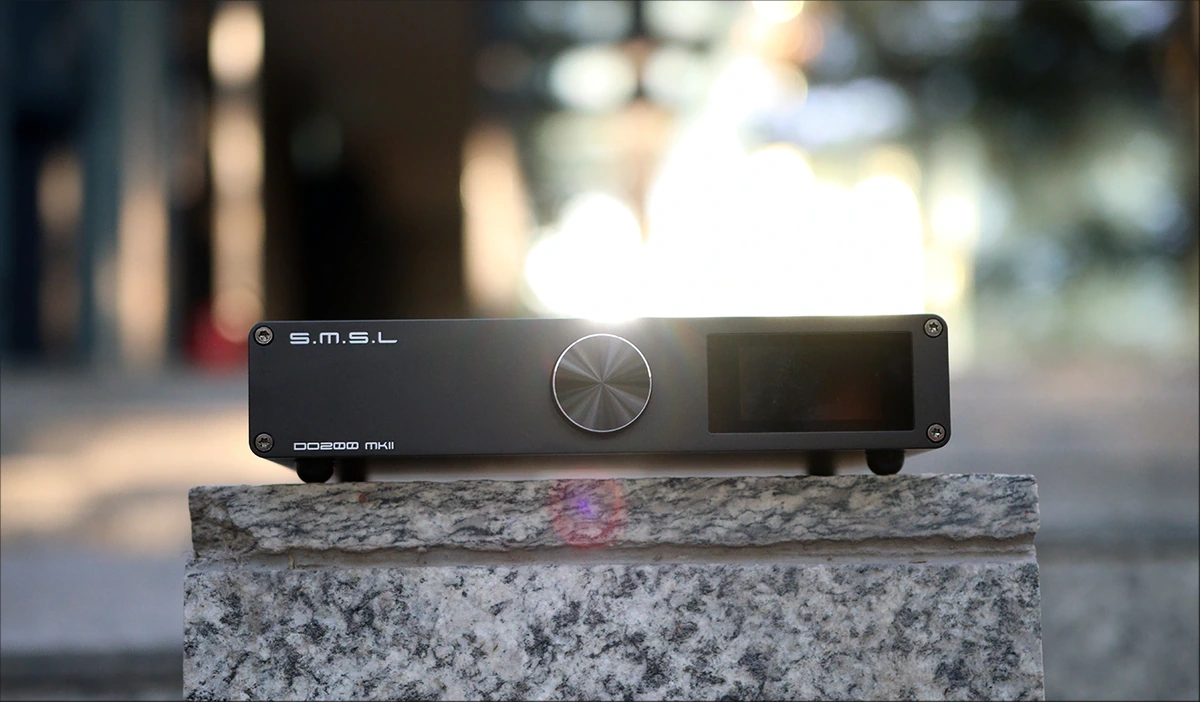 The XMOS has been updated from XU-216 to XU-316. PCM signals are now supported up to PCM 768kHz / 32-Bit, and the unit has a full function remote control. Otherwise, things seem to be pretty much the same, which is good, as the unit is more affordable now, and DO200 was a very solid DAC to begin with. 
Sound Quality
Starting with the listening setup, I've been pairing DO200 MKII with a selection of AMPs and headphones / speakers, so the main chains I've been using include using DO200 MKII to send signals to Violectric HPA V340 and then powering Crosszone CZ-8a. I also have a second chain with DO200MKII powering AO200 and NHT C3 as the speakers being powered by the chain. The final chain I've been using DO200 MKII in includes Burson Funk, and Audeze LCD-5 as the headphones being powered by the chain. DO200 MKII managed to show a certain specific signature that's soft but detailed, clean, with a natural soundstage, and with a natural / slightly soft bass impact, and with a pretty clean and airy treble presentation. This signature is extremely similar to the signature of the original DO200, and if you had them side by side, you'd have trouble telling them apart sonically.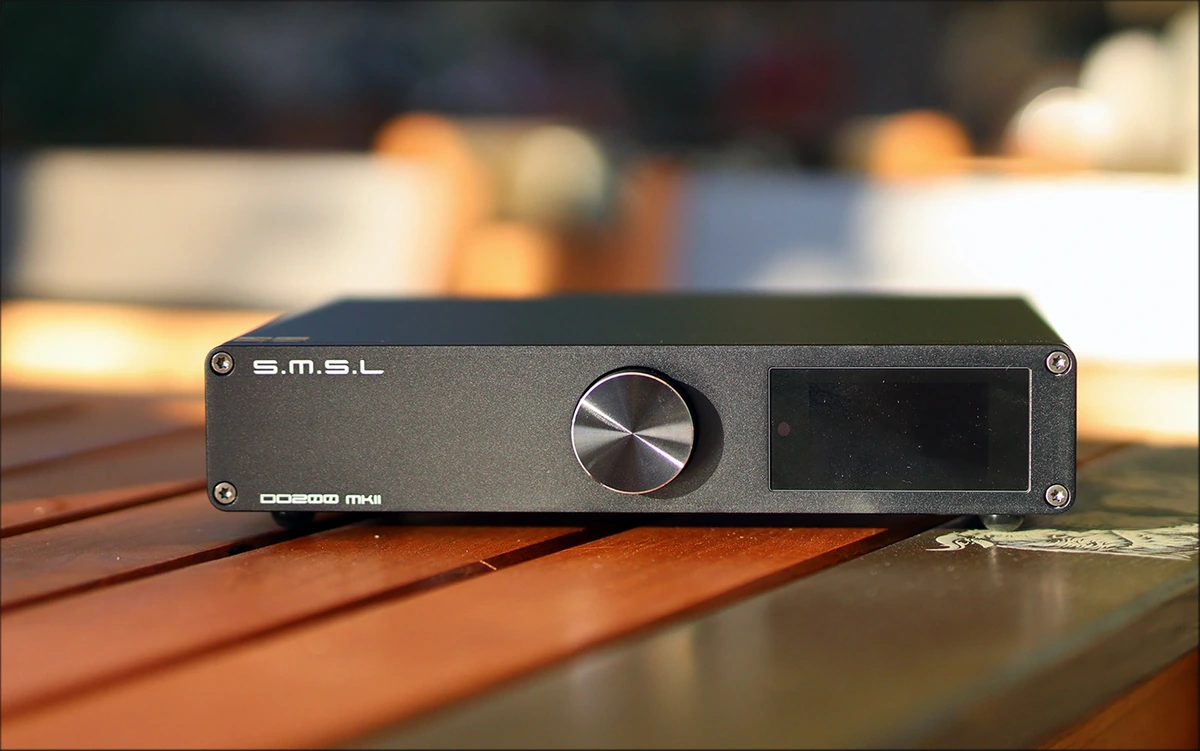 The bass of DO200 MKII is pretty well extended, natural in speed and overall impact, with a slightly soft expression. It has good nuance and is generally resolute, being able to differentiate easily between different instruments, and even the bass guitars from two different bands. The bass of DO200 MKII is on the softer side and it helps coin the overall softer presentation the DAC has in general. There's no veil or emphasis on the thickness of each musical note.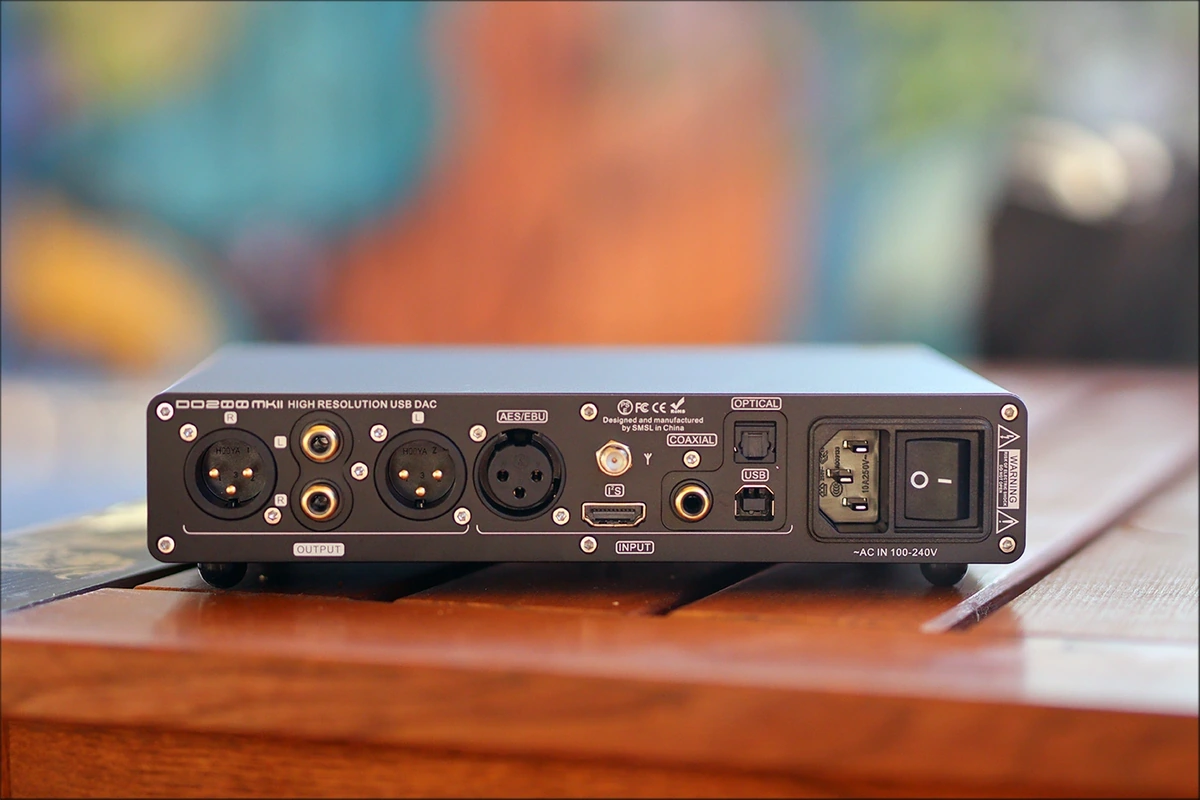 The softer presentation continues in the midrange, where I think the highlight of DO200 MKII's signature is, as it has a very clean, slightly soft, but pleasing sounding midrange. It is the kind of DAC with a natural soundstage, and a really good detail / resolution for its price, but everything is presented in a relaxing fashion, much closer to what you'd expect from an R2R DAC than you typically get from a classical delta-sigma DAC. The midrange has exceptional nuance and everything played through DO200 MKII manages to be relaxing and fatigue-free, with no aggressiveness for any instrument, even trumpets and scream voices. 
We also get a softer, yet airy treble as presented by DO200 MKII. It doesn't have a specific roll off, or diminished treble quantity, but rather it has a really good amount of space between instruments, with good instrument placement and separation. DO200 MKII is exceptional at being soft yet having air, it is the kind of signature that's laid back and relaxing without cutting the highs entirely, and this makes it good for someone who listens to classical, pop or jazz. The overall signature can be described as musical, sweet and pleasing to the ear. As the distortion levels are super low as well, DO200 MKII makes a good DAC even for a pricier system. 
Comparisons
SMSL DO200 MKII vs SMSL DO200 (469 USD vs 490 USD) – The original and the new version are really similar in design and aesthetics. Actually, unless you turn both of them on, you're not very likely to notice the differences, as the biggest differences are in the display of both units. The sonic presentation is really similar, and that's to be expected, as both units use basically the same DAC and the same OP-AMP configuration, along with the same power delivery. Basically, unless the new display would introduce some noise, or the old one was introducing noise, you're not likely to hear any difference between DO200 and DO200 MKII, so upgrading to MKII if you already have the original DO200 is not recommended. What I would recommend though, is checking out AO200 if you need a stereo hifi amplifier, as it pairs well with DO200. 
SMSL DO200 MKII vs HIFIMAN EF400 (469 USD vs 599 USD) – We have two DACs, and while EF400 costs more, it has an R2R DAC, and has a very capable headphone AMP inside as well. From the start, EF400 looks like a better price / performance ratio, it has an easy to access OS / NOS switch if you prefer a softer sound, or a harder more impactful sound. Sonically, if both are used as DACs, DO200 MKII sounds somewhere in between the two sonic modes of EF400, it is not quite as aggressive as the OS mode of EF400, but not quite as gentle and soft as the NOS mode of EF400. Since I'm working on reviewing other R2R DAC based devices, I can say that EF400 is a rare one when it comes to the implementation. The rule here is simple, if you feel you'll mainly be using the DAC for a headphone system, EF400 is the way to go for sure, it is considerably better than most headphone AMPs you can find around 500 USD, but if you mainly plan to use the DAC with an external AMP or a stereo hifi amplifier, DO200 has a remote, and more connections, being a more versatile desktop standalone DAC. 
SMSL DO200 MKII vs Keces S3 (469 USD vs 1300 USD) – Although Keces S3 is considerably more expensive than DO200 MKII, they can both be used as simple DACs, a situation in which S3 sounds considerably closer to DO200 MKII. Before everything, I have to commend SMSL, the connectivity on DO200 MKII is better than that of the Keces s3, and the display looks better, but DO200 MKII is a standalone DAC, with no headphone AMP, while S3 has one of the better headphone AMPs out there. The overall sonic performance is actually quite different, with S3 sounding more neutral than DO200 MKII, which includes a brighter treble, colder tonality, wider soundstage and better extension in both the treble and the bass. DO200 MKII sounds considerably more relaxing, seems to have less impact and less force in the sound, but it is gentler, and can resolve micro detail almost as well as S3, for less than half the money. DO200 is a better desktop DAC as it has a more complex remote, it has better connectivity and has a more relaxed sound, while if you price technical ability and performance more, S3 is more neutral and reference, has less coloration and is more dynamic, but also more aggressive and can be more fatiguing. 
SMSL DO200 MKII vs Pro-Ject DAC BOX DS (469 USD vs 430 USD) – this comparison is actually fairly relevant, as the prices are similar, although the release dates are quite a few years apart. DO200 MKII is much better in terms of connectivity, and even has XLR Balanced outputs, while DAC BOX DS does not have XLR outputs, and has fewer inputs than DO200 MKII. The sound is also fairly different, as DO200 MKII has a considerably better sonic performance, with better detail, resolution, better extension in the treble, a wider soundstage and a more punchy sound in general. At this moment, I see very little reason to go for a DAC like DAC BOX DS considering the market, DO200 MKII being a good example of how much better you can do, not to mention the remote, which is really a gift for a lazy person like me. 
Value and Conclusion
At the end of the day, I can say for sure that the original DO200 was a good deal, considering what else is on the market, and it was one of the DACs with the richest set of inputs, and with XLR outputs. DO200MKII only makes things better as it adds a better display, allows you to directly update the firmware over the USB connector, and all for a lower price than the original DO200, so undoubtedly it is a good deal as well.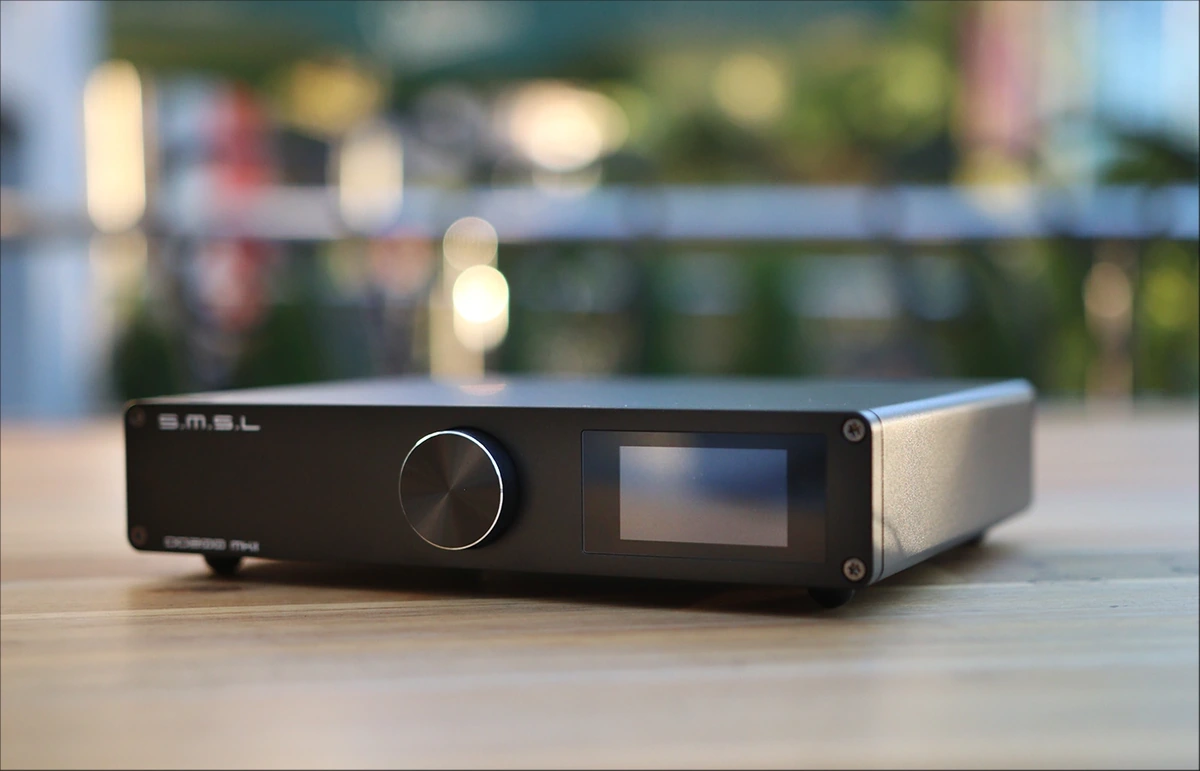 If you're looking for a DAC with Bluetooth, Optical, USB, AES, Ebu, and Coaxial inputs, a DAC that has a natural sound, good extension both ways, but with a relaxing, clean and smooth presentation, all whilst keeping extraordinary detail for the price range, SMSL DO200 MKII is an excellent option to go for and a DAC I'm sure you'll appreciate. 
Product Link
Official AOSHIDA-Store link: https://aoshida-audio.com/products/smsl-do200-mkii-mqa-audio-dac
You can grab one from www.amazon.com here: https://amzn.to/3CymHUm
If you're in the UK, you can grab one from www.amazon.co.uk here: https://amzn.to/3g7DmXp
And if you're from Europe, you can grab one from www.amazon.de here: https://amzn.to/3EHGO4Y
---
--- Please remember to stay safe, and always have fun while listening to music!---
 - If you have a dime to spare, please donate, and help us! It would make the day brighter for me and my wife- 
---
Full Playlist used for this review
We listened to more songs than those named in this playlist, but those are excellent for identifying a sonic signature.  I recommend trying most of the songs from this playlist, especially if you're searching for new music! The playlists are different for Spotify, Tidal and Youtube, and based on the songs I enjoy and are available on each!
https://www.youtube.com/playlist?list=PL_cjBXGmwSHSdGcwuc_bKbBDGHL4QvYBu
https://open.spotify.com/playlist/5J3oloz8Riy9LxEGenOjQ0?si=979ba4f082414be7
https://tidal.com/browse/playlist/330fd544-8e5b-4839-bd35-676b2edbb3d5
--- Contact Us ---





---