Unexpected Winner – Audio-GD Master 19 Headphone Amplifier Review
Audio-GD Master 19 is a heavyweight headphone amplifier that costs the magical price of 880 USD. This makes it far less expensive than some of the direct competitors, and since the list includes Feliks Euforia, Wells Milo, Mytek Brooklyn DAC+, Aune S6 PRO, and iBasso DX220, you know this review is going to be a lot of fun. Pairings will include HIFIMAN He6SE, HIFIMAN Arya, Crosszone CZ-1, Beyerdynamic Amiron, Sennheiser HD660S, Audeze LCD-MX4, Kennerton Thror, Clear Tune Monitors Da Vinci X, and Rosson RAD-0. I may have bitten more than I could chew including so many, but this one amplifier is worth all the effort, it is the unexpected, unlikely, yet it is the winner in many ways.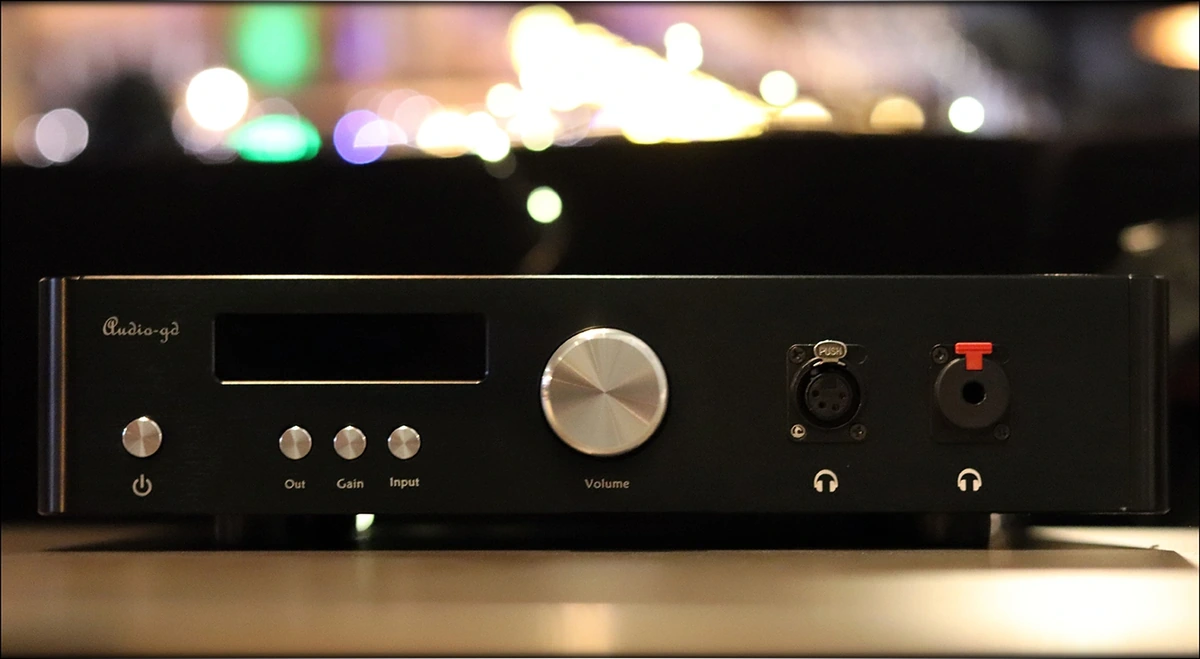 Introduction

I only recently heard about Audio-GD, but they've proven to be one of the best companies to work with, and before hearing any of their products, I thought that they were one of those boutique specialised companies that have an interesting thing going on, but specialise in only one aspect of sound, or a specific product. This proved to be false, when I first unboxed and plugged in Master-19, it wasn't just an Amplifier, it was the dream Amplifier I always wanted to know existed. The company itself is quite reliable, and in the world, they are represented by Magna HIFI, which is one of the best, most reliable companies out there. All the products sold by Audio-GD, as well as those sold by Magna HIFI in general don't need any service, and are told to survive for years without an issue. 

It should be noted that I have absolutely no affiliation with Audio-GD or Magna HIFI. I'd like to thank Audio-GD for providing the sample for this review. This review reflects my personal experience with Audio-GD Master 19. Every opinion expressed is mine and I stand by it, the purpose of this review is to help those interested in Audio-GD Master 19 find their next music companion. 

Shop Page: https://www.magnahifi.com/de/component/hikashop/audio-gd-master-19-balanced-pre-amplifier-rca-xlr-acss


About me

https://www.audiophile-heaven.com/p/about.html



Packaging

First things first, let's get the packaging out of the way: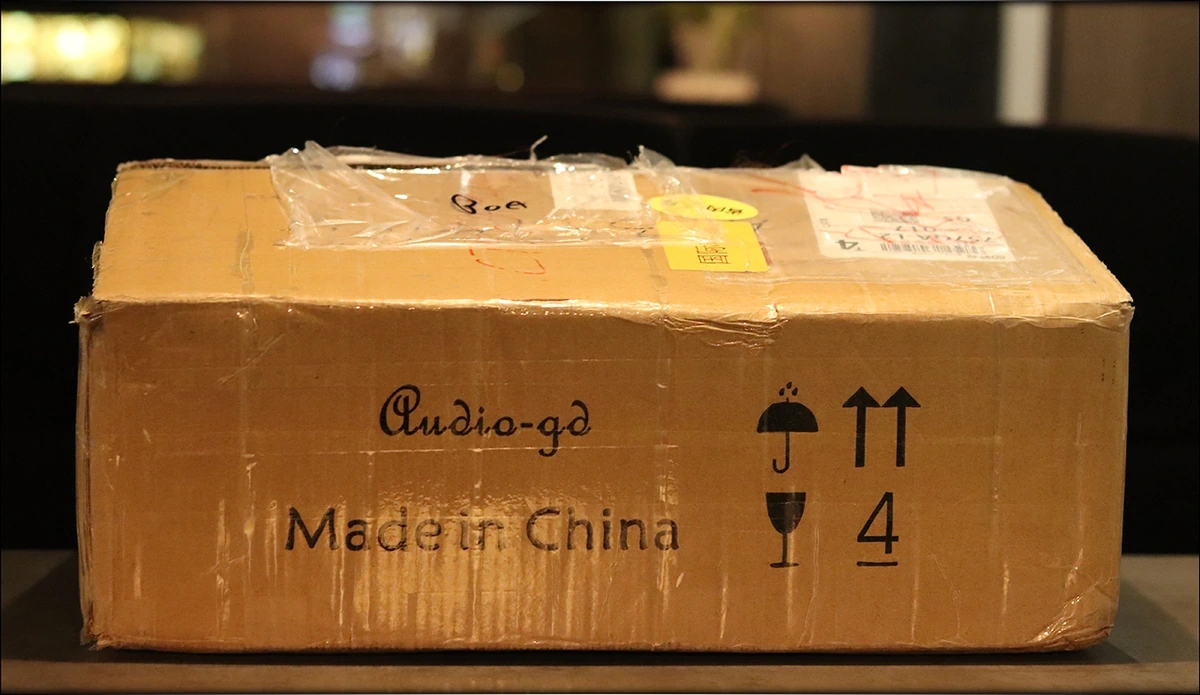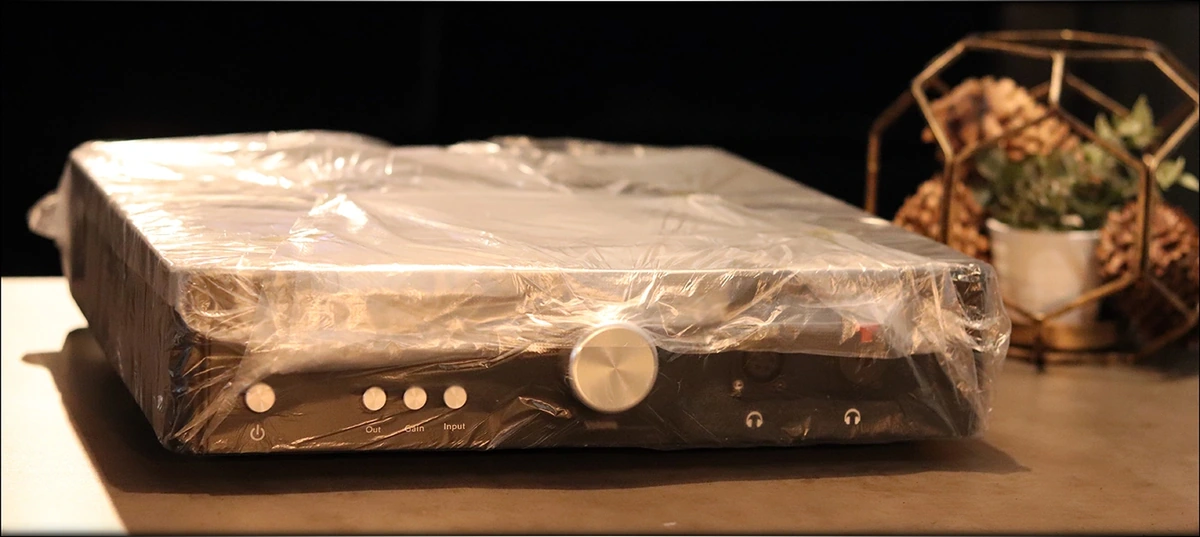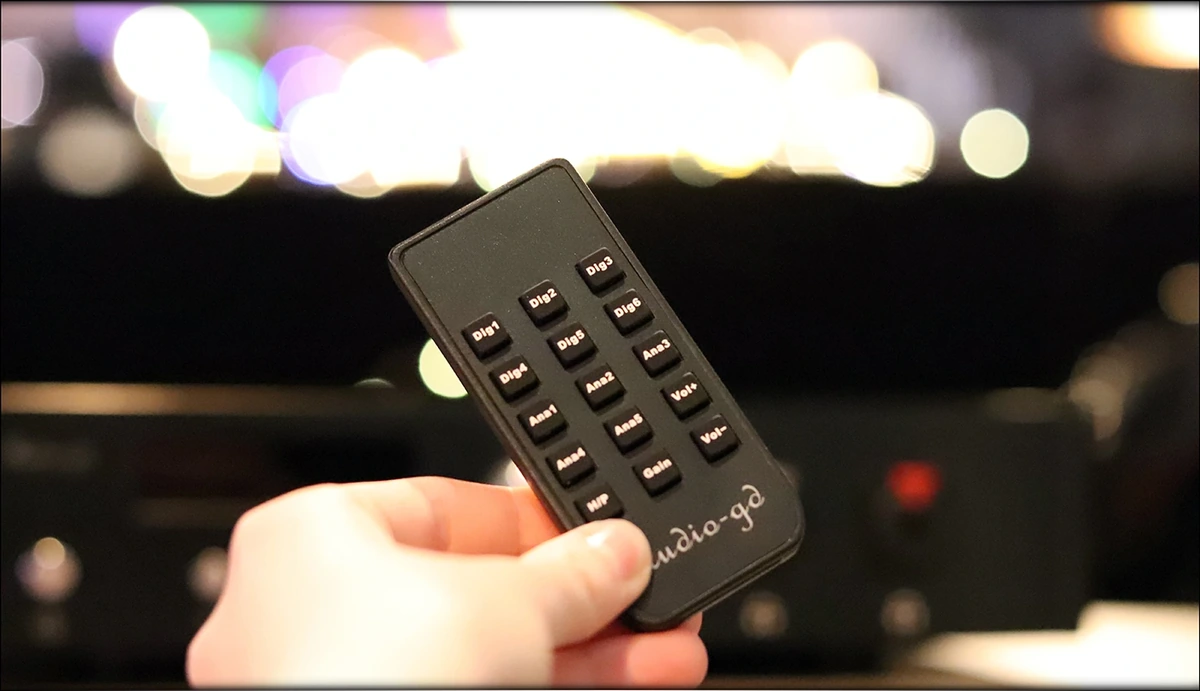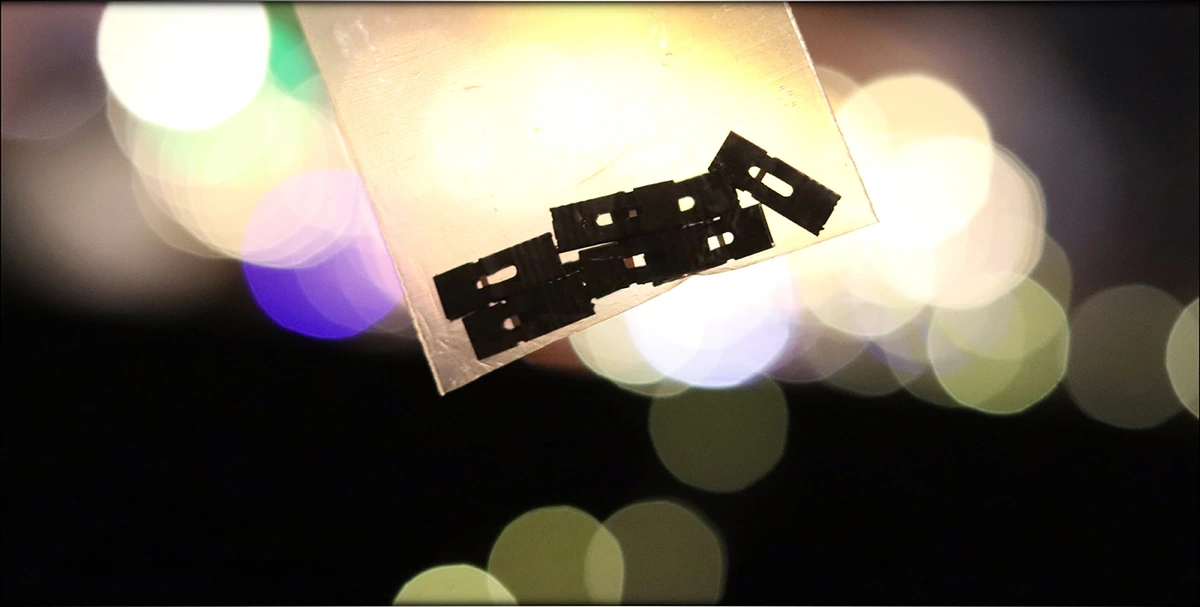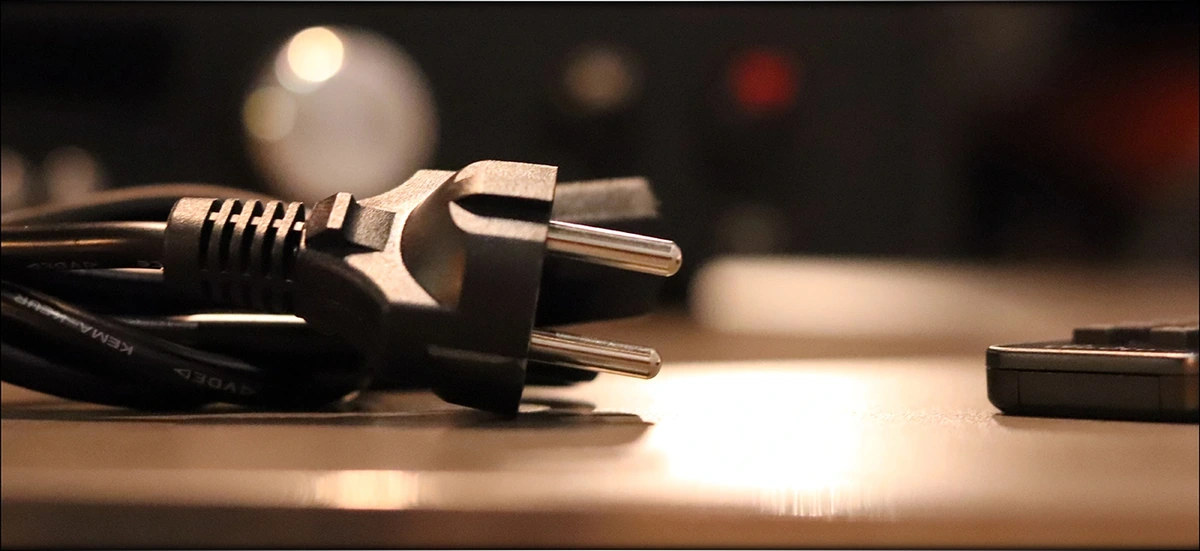 The package for the Master 19 is actually quite basic, and it is one of those larger, heavier amplifiers that come in a brown cardboard box, with the basic information on the outside. 

This being said, the Amplifier itself is seated in a snazzy foam cutout inside the package, and it comes with a tiny remote. IT also comes with a power cable. 

The package is excellent for this price, and I'm not sure if there's anything that I would have wanted with it. Given the price, most people will already have better cables than those included by default by the company, so I wouldn't worry about RCA and interconnect cables, or XLR cables (you should know that it also has an XLR output, and input!)



What to look in when purchasing a high-end Amplifier

https://www.audiophile-heaven.com/p/what-to-lookl.html



Build Quality/Aesthetics/Functionality
In terms of build quality, we are dealing with a leviathan-level Amplifier here, with something that is as solid, and feels as well made as it looks. The aesthetics are pretty bare, and there's nothing to give away how good it sounds, as Master 19 is a one-piece metallic amplifier, that's pretty large and heavy, but it has a pretty cool display at the front, along with a Power Button, an Output Button, a Gain button, and an Input selector. Next to those, there is a volume wheel, and then there are headphone outputs. Above the buttons, is the small, yet bright display, which tells you what output you're using, what gain level, and what volume you're using.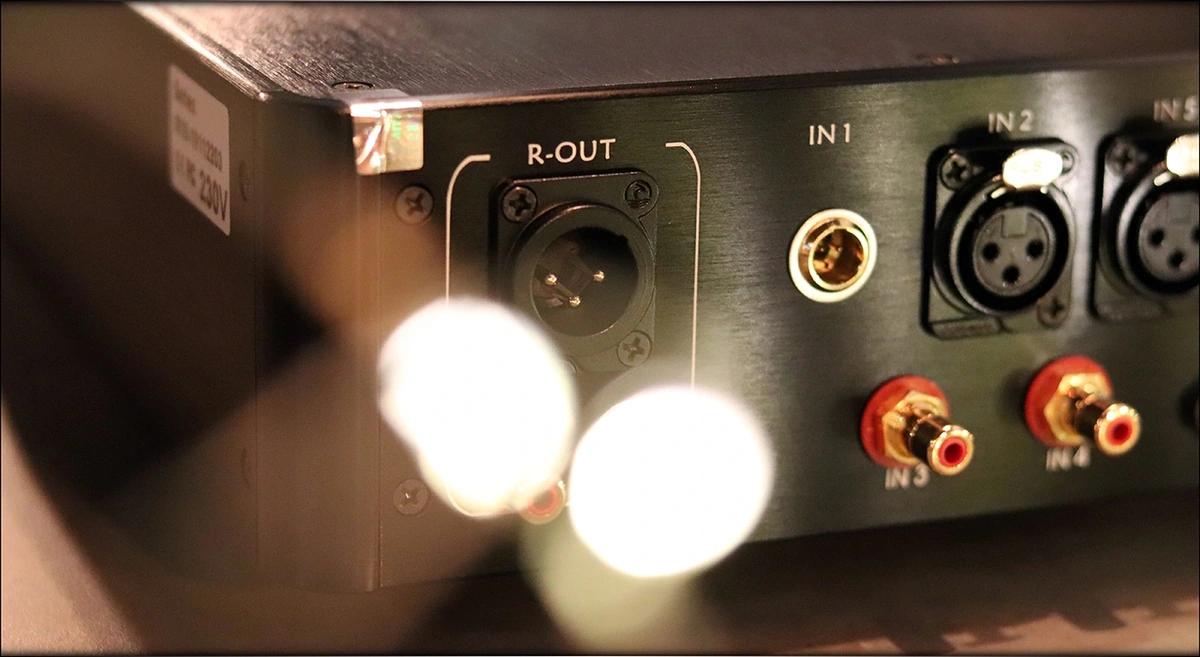 The headphone outputs are two in number, and they are a full-sized XLR output, the type that works with HIFIMAN He6SE, and one that is 6.3mm in size, and Single Ended, which should work just fine with everything under the sun, enabling you to use almost any IEM as well, as you can plug in an adapter from 6.3mm to 3.5mm. 

At the back, there is a rich selection of inputs and outputs. This is one of the very few devices where the input of the right is a bit far from the input of the left channel. This means that you need a better cable, or individual left and right channel cables to make it work.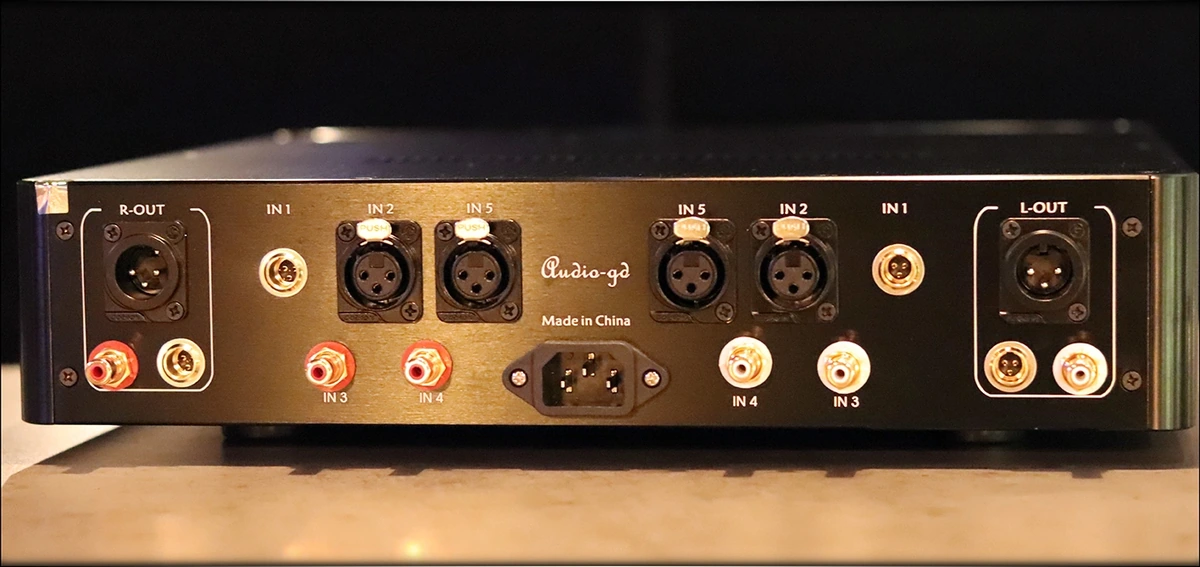 At the very center of the back, there is the power input, and at the very far right and left, there are the outputs for the preamp, which are in XLR 3-PIN (unbalanced), and RCA. There is also an input and an output in the ACSS format. 

The remote I received with Master-19 was not the metallic remote that they feature in most of the advertising, but a smaller, plastic remote. It works like a wonder, and I have zero complaints about it. 

The unit itself gets moderately warm during usage, and that is something to take into account, if you're planning on stacking something on it, but at the same time, I was happy to see that it paired flawlessly with everything I had around, and it never got any EMI, despite being positioned one meter away from my router.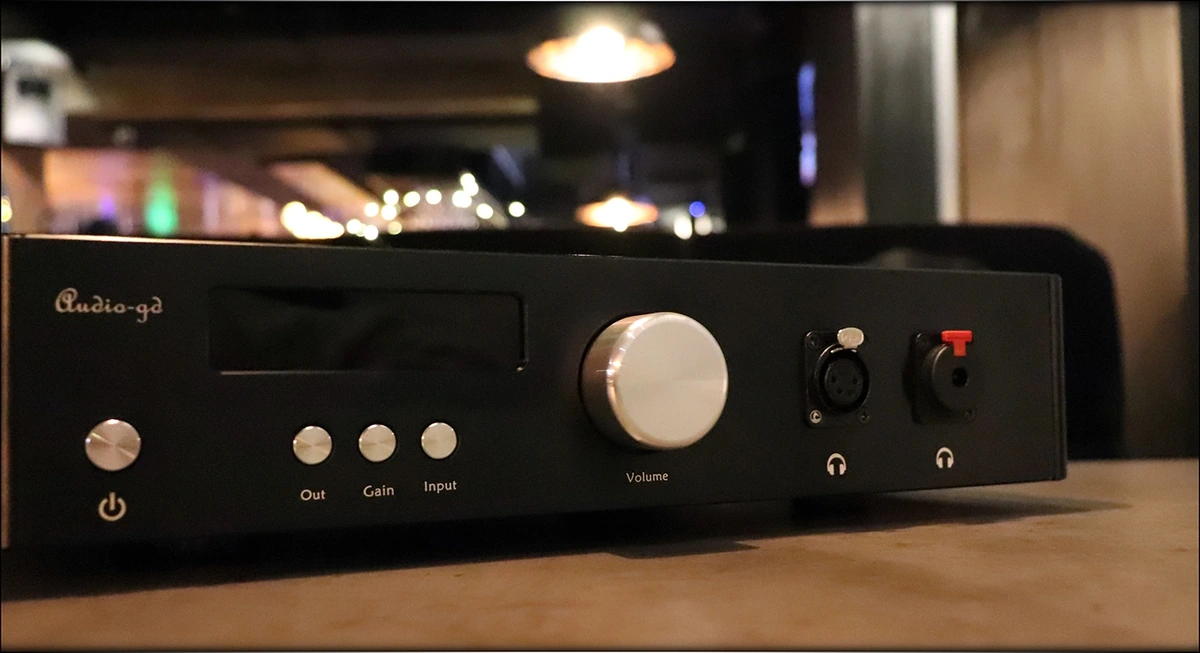 Since the Master 19 is a pretty simple unit, it is a plug and play amplifier / preamplifier, you don't really have to worry too much about the usability part, there's nothing that can go wrong, it doesn't randomly jump the volume it doesn't do any odd stuff, it simply works, plays your music, and lets you have fun. 



Video Review

Initial First Impressions Video Review: https://www.youtube.com/watch?v=hTkhHwyi8_8

In-Depth Video Review (After a month of usage): https://www.youtube.com/watch?v=WJ_VxLXlCEM 



Sound Quality

We're all here for the sonic quality, and even if we tried to deny it, this is the most important part of this review, after clearing the fact that Master 19 is absolutely free of any kind of usage oddities. 

I'm happy to report that the sonic quality is as good as they say, and I even expanded the comparisons and pairings part of this review greatly to highlight how good the overall compatibility with a large selection of headphone is, and to show where exactly in the market Master 19 is, and how it compares to other high-end amplifiers, and DAC/AMPs.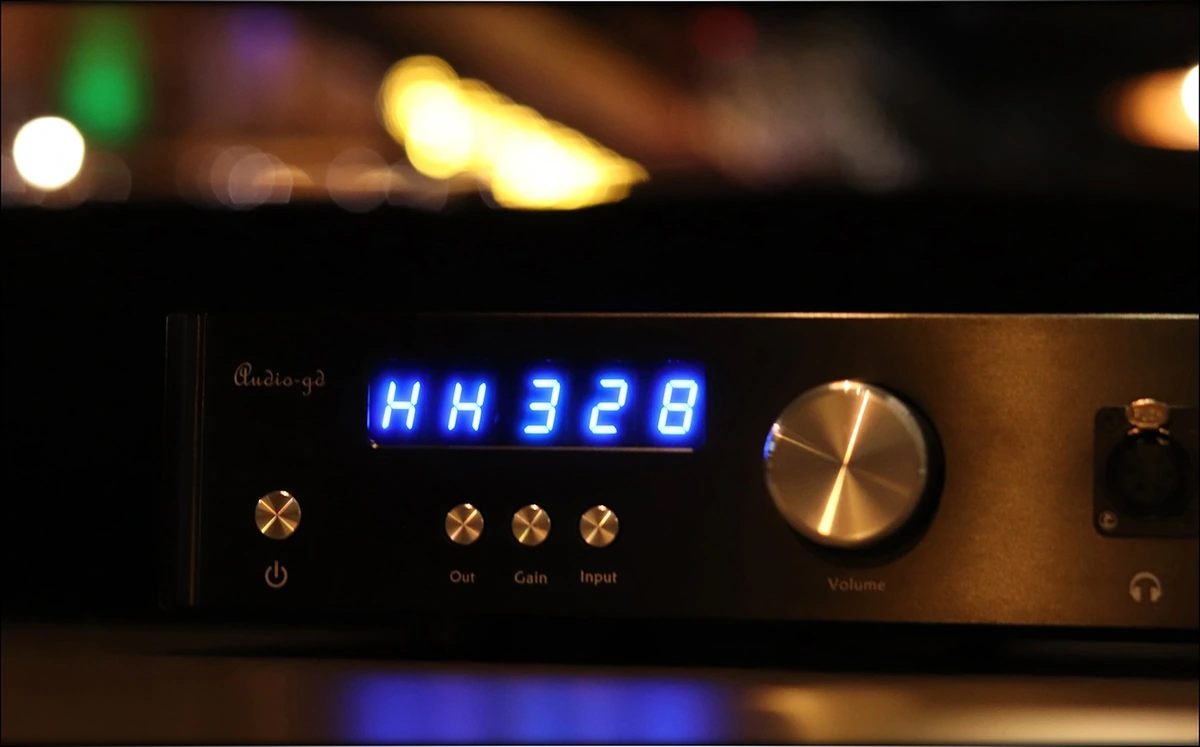 By itself, Master 19 is what I could call incredibly transparent. There's no coloring towards either direction, it is not warmer than what I consider to be dead neutral, it is not brighter either, it is simply neutral. Usually, people pair this with the feeling that the midrange may be a bit digital, or that the treble may have some digital glare, but happily, in the case of Master 19, the midrange is extremely natural, while the treble is well-extended, airy, but doesn't bear any coloring, if anything, it is a touch wet, which helps with it never being harsh. 

The bass is what I'd call an absolute feast. It is deep, impactful, and offers extremely good control with any headphones. The important part here is any headphones, because I loved blasting something new, yet old school, like Infected Mushroom ft Pegboard – Nerds on Mushrooms. Pendulum – The Other Side is also a good track to highlight how quick, yet controlled the bass is, how Master 19 can hold the ground to turn on thunderous bass, at the drop of a needle, and how it is able to stop the bass just as quickly. Basically, it is the dream of an audiophile. The bass amount is not higher than what would be neutral, but I never felt it lacking, and simply thanks to its high driving power, and controlled nature, I never heard He6SE from HIFIMAN having more bass, and better impact delivery. This is true for Audeze LCD-MX4, which sounded earthshaking on the same songs with Master 19. 

The midrange was also neutral, but the tonality was natural. There's not a single trace of digital glare in the sound of Master 19, and although it is a pretty solid-state device in nature, it manages to be one of the most natural sounding amplifiers out there. In fact, female voices have never been sweeter on headphones like HIFIMAN Arya, and on Sennheiser HD660S, which is pretty well-known for being picky with the source, songs like Katy Perry – E.T. highlight where Master 19 sounds simply sweet and natural. The detail, refinement and texture levels are also insanely high, and devices in the 2000 USD price range reach these levels usually, Master 19 showing quite easily why Audio-GD has been so loved and respected through the years.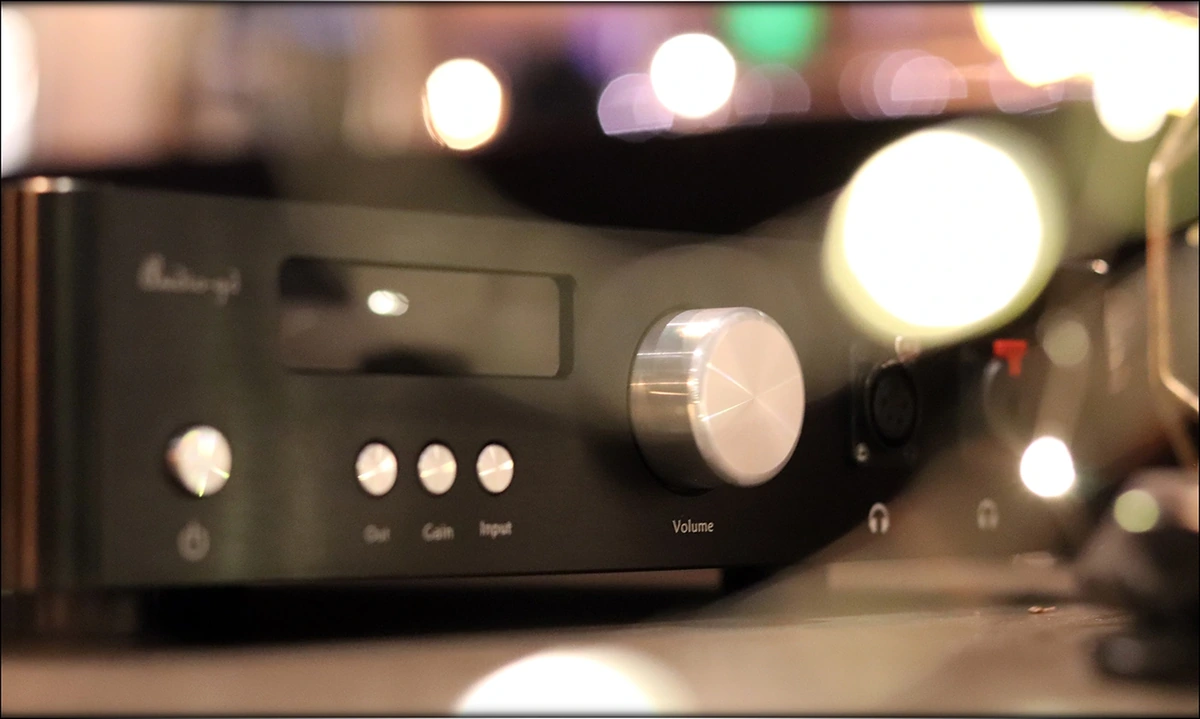 The treble is airy, extended in the 9th dimension, and there's air and sparkle where I want it, but without losing control and without becoming sibilant or harsh. In fact, that's the beauty about Master 19, you never think to yourself, look, Master 19 sounds that way. You think to yourself, look, this song is so awesome. Your mind can erase it from the picture, and those levels of transparency are sometimes seen in many thousand USD's worth of high-end audio chains. 

The soundstage is what I would call expansive. It simply expands both in width and depth, so much, that Master 19 sounds larger than most of its competitors, but it also has excellent instrument separation and clarity. The stereo imaging is also top notch, and every single thing about Master 19 impressed me. 

But, if I was to say what impressed me the most about Master 19, it was the dynamics. Nothing beats a really good dynamic in an amplifier, and Master 19 is outstanding in this sense, everything can send shivers down your spine, music sounds immersive, and you're simply rocking away from reality once you pair it with a good set of headphones. 



Desktop Usage 

I noticed one thing when I started playing around with Audio-GD Master 19, and the big thing was that you could use it as a desktop system preamp. This wasn't just a coincidence, but a real revelation, because after installing it in my system, which is Mytek Brooklyn DAC+ / M2Tech Young MK III -> Audio-GD Master 19 -> Roksan Caspian M2 -> Buchardt S400 Speakers, only then I could understand why the Audio-GD Master 19 made so much sense even for those who already have a pretty good system, but needed a preamp.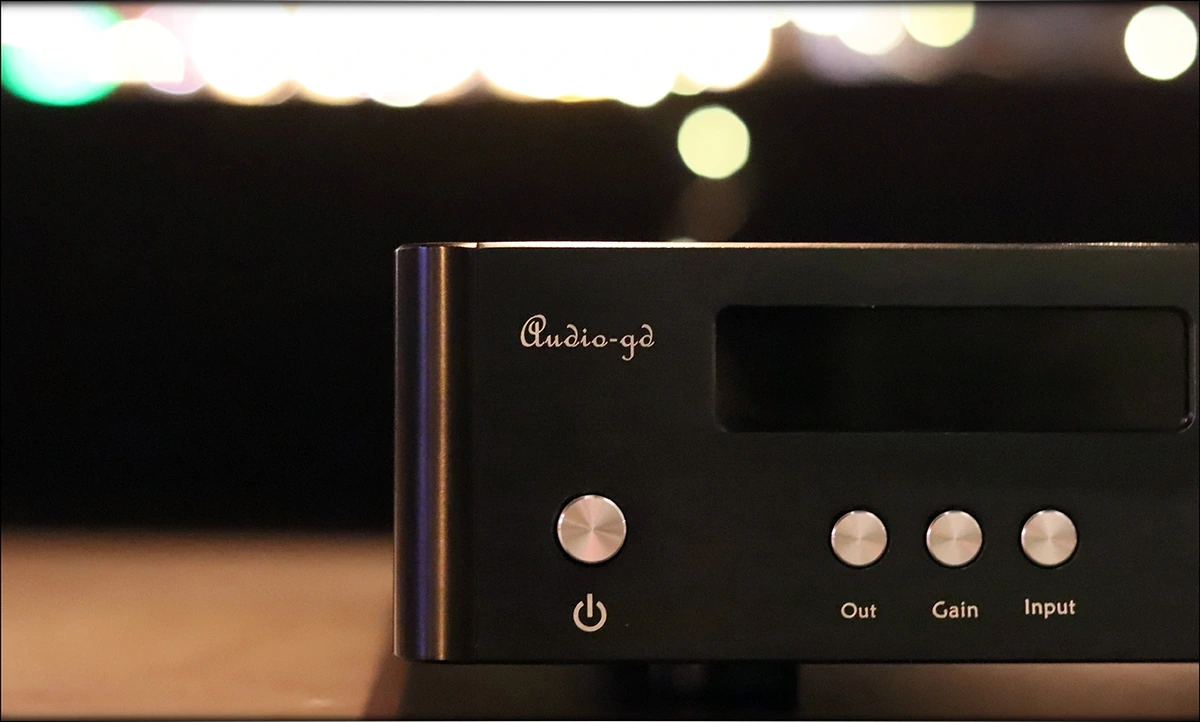 In the past, I never really noticed most AMPs having the preamp section, and I even brushed it off as irrelevant, because most people who have a high-end system probably have a pretty pricey preamp, or don't need one, but when connecting the system this way, I noticed an immediate improvement in the size of the soundstage, especially in the width, I also noticed a more sparkly and airy top end, and better overall control and speed at the bass level. 

Even if you're not a big fan of such big devices, Audio-GD Master 19 can be placed beneath your desk, especially if you have a small shelf to place it on, but I wouldn't recommend placing anything on top, because it can get pretty warm during usage, and other electronics may not appreciate so much if you placed them on something that was already quite hot. 

On the other hand, if you need versatility at its maximum, you'll be happy to hear and learn that Master 19 has pretty much all the inputs and outputs you could name and imagine, and you'll be enthusiastic to learn more about it even if you have a studio, or you're into the music business, because you can connect it as a preamp for active or self powered speakers, and that's not all, it should make your experience quite a bit better. 

Even if you're only using it for headphones, it may make the last headphone amplifier you will need, for a really long while. It doesn't have a way of coloring the sound like iFi's xDSD, or iFi's xCan, or even iFi's iDSD, or like FiiO's Q5s, or like xDuoo XD-10 Poke, but if you have a setup where you could take advantage of Master 19, it would benefit you more to either employ a separate equaliser unit, or to employ a digital EQ. 

On the other hand, regardless whether you have dynamic headphones, planar magnetic hard to drive headphones, IEMs , Earphones, or even all-BA IEM flagships, or a custom, Master 19 will happily be your partner, and will never give you up, never let you down. 



Comparisons

The comparison part of this review is more rich than usual, and this is because I tried my best to include all of the relevant amplifiers and even DACs, to show what the Master 19 is capable of. In all honesty it has taken me a long while, but I felt like it is worth the effort for this one, as it really may be the one many of the readers of this review will end up investing in. The comparison list includes Feliks Euforia, Wells Milo, Mytek Brooklyn DAC+, Aune S6 PRO and iBasso DX220. The list is varied, and the products come from multiple price areas so that I can best highlight where Master 19 is situated in the market relative to products of varied prices.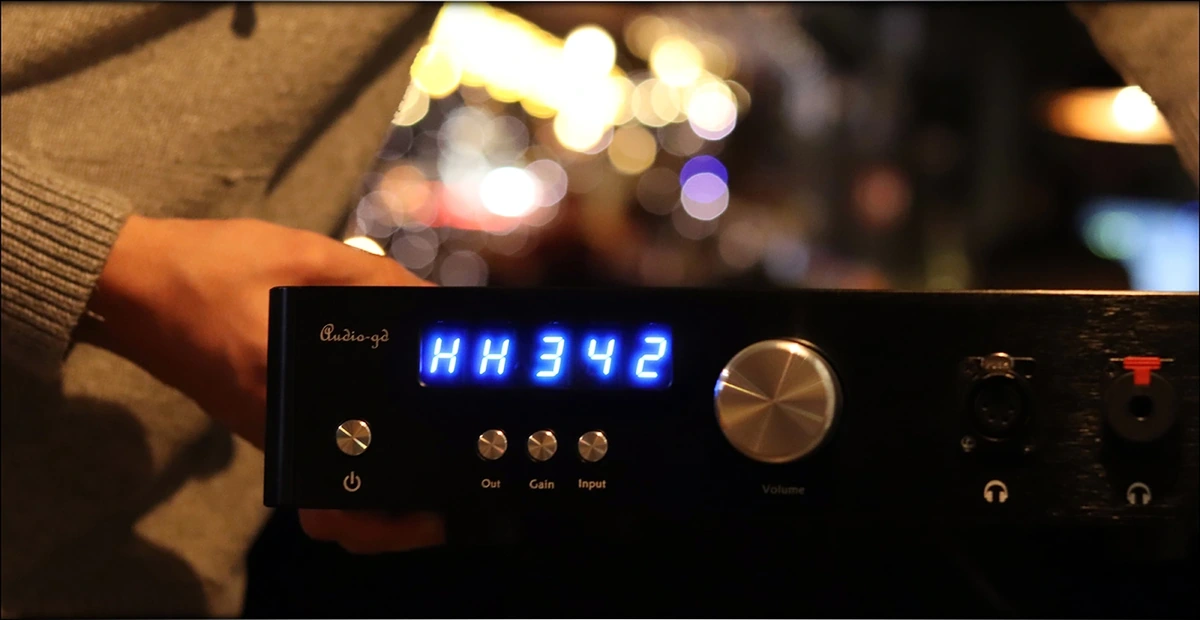 Audio-GD Master 19 vs Feliks Euforia (880 USD vs 2000 Euro) – Feliks Euforia has less inputs and outputs, and physically, it is a Tube AMP, so you can configure the sound by rolling new tubes, or different tube setups. Master 19 has more driving power, and Master 19 is more controlled, being able to drive headphones that are harder to drive. Since this situation is rare, and Euforia generally drives everything you throw at it, I can mention that both have outstandingly low levels of background noise, but Euforia, given the tube design, has some tube hum at all times, where Master 19 can be pretty dead silent. Euforia is neutral as well, and also really dynamic, so there's no big difference in tonality, the detail is similar, the main difference being the price, where Euforia is more than twice the price of Master 19. There's a slightly more organic sound in Euforia, thanks to the tube design, but this doesn't mean it is warmer or thicker, it just means that the amount of even harmonics is a touch higher on Euforia, but both sound really crystal clear when placed next to each other. 

Audio-GD Master 19 vs iBasso DX229 (880 USD vs 1150 USD) – DX 229 is a pretty expensive portable player, but for the price you get an amazing piece of art and a useful DAP that can do everything you want. In fact, it is so good, that I see myself, and did use DX 220 as the DAC for Master 19, so you can see where this is going, the versatility of DX220 is just too great not to mention it. When comparing the sound of DX 22 9 with Master 19, I felt like there is considerably more driving power in Master 19, but this won't be quite so relevant if you don't have extremely hard to drive headphones. D X 2 2 0 can make puppies out of Sundara, LCD-MX4, and most other hard to drive headphones, there are only very few that it isn't able to drive so well, like HIFIMAN HE6SE. This being said, I'm happy to report that on the headphones both can drive, both sound really good, detailed and clear, but Master 19 has a wider soundstage, a more transparent sound, more detail, and is clearer in general. Especially when it comes to the dynamics and how punchy each is, you can understand why you'd want to have a desktop unit for your headphones, but I personally am eager and curious to hear how an iBasso one would sound like, when they will make one. 

Audio-GD Master 19 vs Mytek Brooklyn DAC+ (880 USD vs 2200 USD) – This is one of the heavyweight comparisons, because both are considered top-tier devices, but DAC+ also has a DAC inside, and the headphone amplifier part looks a bit like it was added on the last few meters, Mytek being known more for their DACs rather than for their Headphone Amplifiers. When placing them side by side, and driving a headphone with both, it is clear that Master 19 can drive both HE6SE, and Beyerdynamic Amiron better, but this is mainly because it has more overall power, more dynamics and more punch. It is also more neutral, but also more natural in the midrange. Brooklyn DAC+ has a sweeter sound in general, and it isn't quite as transparent, but it is warmer in the midrange, and has a smoother treble, which can be easier to stomach, especially with really bright cans and with poorly recorded music. Just like Feliks Euforia, Brooklyn DAC+ has a higher number of even harmonics and can sound a bit more organic in general, where Master 19 sounds more precise, more open and also has better control. 

Audio-GD Master 19 vs Aune S6 PRO (880 USD vs 650 USD) – Aune S6 gets a mention, despite having considerably lower driving power than pretty much everything on this list, because I wanted to note that it is closer to the price point of Master 19 than any of the other devices on this list. This means that this is how Master 19 was supposed to sound like for the money, and S6 PRO was not bad at all for its price, but Master 19 is a different beast entirely. When you find something that both can drive similarly well, which means using easier to drive dynamics, like Ultrasone Signature DXP, or Master & Dynamic MW65, or IEMs, both have a wide stage, and excellent clarity, but Master 19 has better detail, dynamics, control, clarity and resolution. S6 PRO sounds wider, has a brighter sound, and the stage on S6 PRO feels wider and more expanded than what I would consider natural, it is like it is enhanced a bit above what I am normally comfortable with. This being said, it is for the good, if you're a gamer, or want a really wide presentation on all axis, and I could use S6 PRO as a DAC for Master 19 and be done with this setup for a long while, because the DAC performance of the S6 PRO is pretty amazing by itself. 

Audio-GD Master 19 vs Wells Milo (880 USD vs 1600 USD) – Wells Milo is another competitor for Master 19, and the Milo I have for review has the Khozmo installed already. In terms of overall power, Master 19 has more driving power, and a more dynamic sound, but Milo has a thicker sound, which is warmer and smoother, it has a far larger number of even harmonics, and the entire sound of Milo can be called softer, tamer, and more relaxing. Master 19 feels more neutral, also more clear, but Milo has pretty outstanding details as well. A huge difference is in the usage, because Milo doesn't have a preamp section, and it can't do many of the stuff that Master 19 can, so where Master 19 managed to be a swiss army knife of the Amplifiers, Milo's much closer to a device refined to do just one thing, but doing it the best it can. Given the large differences in sound, you should get Milo if you wanted to hear what the best of both worlds, what a genius device that combines the best of Solid State and Tubes sounds like, and you should go for Master 19, if you wanted to hear what one of the best Solid State Amplifiers, especially one that has one of the best price / performance ratios sounds like. 



Pairing 

The pairings list also includes a lot of options, because I wanted to highlight both how versatile, and how well Master 19 behaves with different earphones and headphones, and where it does the best job, and what to get it for. You should note that as the DAC for this pairing part, I have used either Earmen TR-AMP, M2Tech Young MK III, Mytek Brooklyn DAC+, Topping E30, or Aune S6 PRO. The list of pairings includes planars, like HIFIMAN HE6SE, HIFIMAN Arya, Audeze LCD-MX4, Kennerton Thror, Rosson RAD-0, dynamics, like Sennheiser HD 660 S, and Beyerdynamic Amiron, Crosszone CZ-1 and even all-BA IEMs like Clear Tune Monitors CTM Da Vinci X.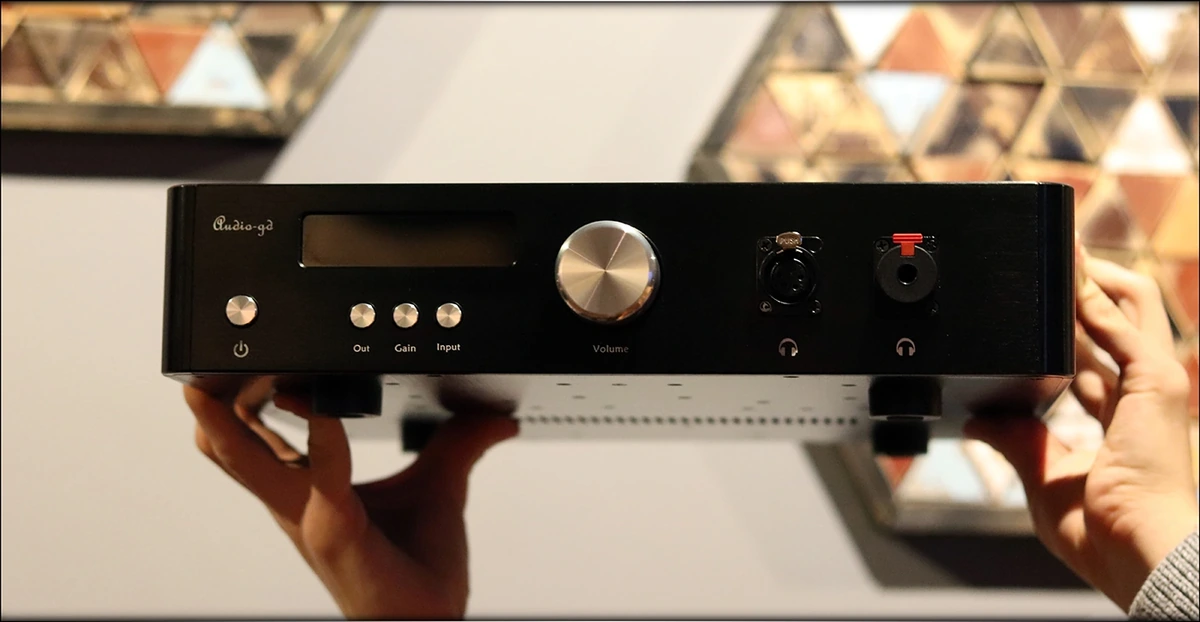 Audio-GD Master 19 + HIFIMAN He6SE (880USD + 1800 USD) – We start right with the hardest to drive form this list. He6SE is by far the most picky headphone I had to date, and the analytic, detailed, clear, resolute sound it has made it worth to always seek the right companion for it, and to try to give it the power, and the push it deserves to shine and reach its full potential. Master 19 has one of the most controlled, deepest, most punchy sounds I heard from He6SE, and the soundstage is also fairly large and holographic. He6Se is not known for a wide stage, but it looks like Master 19 somehow managed to create an even better separation between the instruments, and a wider stage than HE6SE typically has. There is bass now, and it has excellent control, overall this pairing being one of my all-time favorites when it comes to driving He6SE. 

Audio-GD Master 19 + HIFIMAN Arya (880USD + 1600 USD) – Arya is much easier to drive and sings beautifully with considerably more sources, but it really plays nicely with Master 19, which manages to give it a really clear and clean presentation. It is still quite romantic and warm in the midrange, but it now has even better control in the bass, has a deeper bass, and more impact, and most important, I think, are the dynamics which really blew me away when I heard this pairing, which can send shivers down my back easily with a deep Jazz or a more sobre cabaret song. 

Audio-GD Master 19 + Audeze LCX-MX4 (880USD + 3000 USD) – LCD-MX4 is a headphone you'd normally use for mastering and music production, but for those who wanted a really clean and mid-forward sound, but which has a strong bass, and a smooth, clean top end, LCD-MX4 is just the thing. Compared to their natural sound, I felt really happy that Master 19 managed to give LCD-MX4 a wetter sound, because they are quite dry by nature, and Master 19 also gave them a larger stage, and took some of that aggressiveness away, making MX4 easier to listen to. It also enhanced the impact and dynamics even more, making LCD-MX4 sound like a real flagship headphone. 

Audio-GD Master 19 + Kennerton Thror Palisander (880USD + 3000 USD) – Kennerton Thror is a really clean and neutral headphone with a real kick for being clear, but also for being easy to drive, but hard to master. In this sense, Master 19 shows once again what it is made of, and gives Thror one of the most dynamic, punchy sounds I have ever heard coming from them. Just like with He6SE, it gives them a special kind of dynamic that I never knew they could do, and although their neutral bass wasn't for everyone at first, when being properly driven, the raw impact really makes up for it, and they become a whole new headphone. 

Audio-GD Master 19 + Rosson RAD-0 (880USD + 2600 USD) – RAD-0 is a smooth, warm, bassy flagship, which would probably be crowned the King Of Bass, if there wasn't Audeze around to hold the crown. It actually makes sense, since the creator of Rosson, Mr. Alexander Rosson used to be the CEO of Audeze. This being said, the two companies went in totally different directions, and although this is the fifth planar magnetic headphone in this list, once again Master 19 shows amazing control and dynamics. RAD 0 had a slightly too smooth treble, that may be a bit too relaxing for some, so you'll be happy to hear that the neutral sound of Master 19 makes them more sparkly and even, giving them more live and a more lively sound. 

Audio-GD Master 19 + Crosszone CZ-1 (880USD + 3000 USD) – CZ1 is the first dynamic headphone in today's list, but it is not any dynamic headphone, it has three drivers per each ear, making it one of the most complex dynamic headphones out there. The sound coming from Master-19 is actually interesting, because CZ 1 was quite soft and gentle, so Master 19 actually makes it more musical, and shockingly, it doesn't make them harder, or more dynamic, or more punchy, but instead makes them more detailed and clearer. I was expecting it to push them more, but that's not the case, and although they can get extremely loud, they stay clear and detailed, without ever becoming harsh or aggressive. 

Audio-GD Master 19 + Beyerdynamic Amiron (880USD + 700 USD) – Amiron is what I consider an odd one, because it can be a bit sharp in the highs, and the overall sound can lack some body. You'll be happy to know that Master 19 is exactly what you need to drive them (Pro-Ject Head Box S or DS also works well for it in particular). Amiron sounds considerably more balanced, cleaner, and has better body and impact from Master 19, than from most amplifiers. In fact, the way Amiron is really hard to drive is pretty unique, they aren't just hard to drive, they are even harder to master, and when I tried them with FiiO Q5s, I noticed that it can drive them loud, but I wanted more impact and dynamics, and this is the type of improvement Master 19 can bring to them. Once again, in terms of pricing this is the kind of headphone you'd normally pair with Master 19, but instead, it can make puppies out of 3000 USD flagships. 

Audio-GD Master 19 + Sennheiser HD660S (880USD + 500 USD) – HD 660 S is notorious for being a complicated one, many love it out of a smartphone, or light source, but those who know it can do more, spend years exploring various ways of making it sound the best it can. It is a philosopher's headphone, the HD 660S it can turn into many things, depending on how well driven it is, and what you pair it with. With Master 19, I felt the entire sound opening up immediately, and with the proper control and dynamics of Master 19, more details come forward, there's a large soundstage that you can explore, and there's an excellent amount of body to the sound as well. H d 660 S becomes an excellent all rounder, and if you ever thought it wasn't going to be anything anymore, you really have to hear it with a proper AMP like Master 19. 

Audio-GD Master 19 + Clear Tune Monitors Da Vinci X (880USD + 2400 USD) – This was my final test. DaVinciX doesn't need a lot of power to be driven well, it is an IEM, but it tests systems for control, for how well they work with sensitive transducers, and it has a low impedance, making the amplifiers reveal their true colors. I can happily report that besides it being a bit hard to tame the volume, and DaVinci X getting loud quite quickly, I noticed very small hints of hiss, which won't be audible with any headphone, but I also noticed a very clear and well-controlled sound, and I wasn't afraid any second that there could be a volume error that could quite literally blow my eardrums out. All-BA setups with a lot of drivers are excellent for showcasing how well an amp reacts, and Master 19 managed to give Da Vinci 10 one of the most dynamic, lively, and revealing sounds I heard out of them, once again, a happy pairing. 



Value and Conclusion

The value of Audio-GD Master 19 is undeniable, this is one of the best value Amplifiers of the last decade, in terms of price / performance, and for a good reason. It is hard to find the features, build quality, and especially sonic quality of Master 19 in most products, and for those who need a desktop speaker preamplifier, it may still be the answer, especially if their integrated amplifiers have a rather poor pre stage.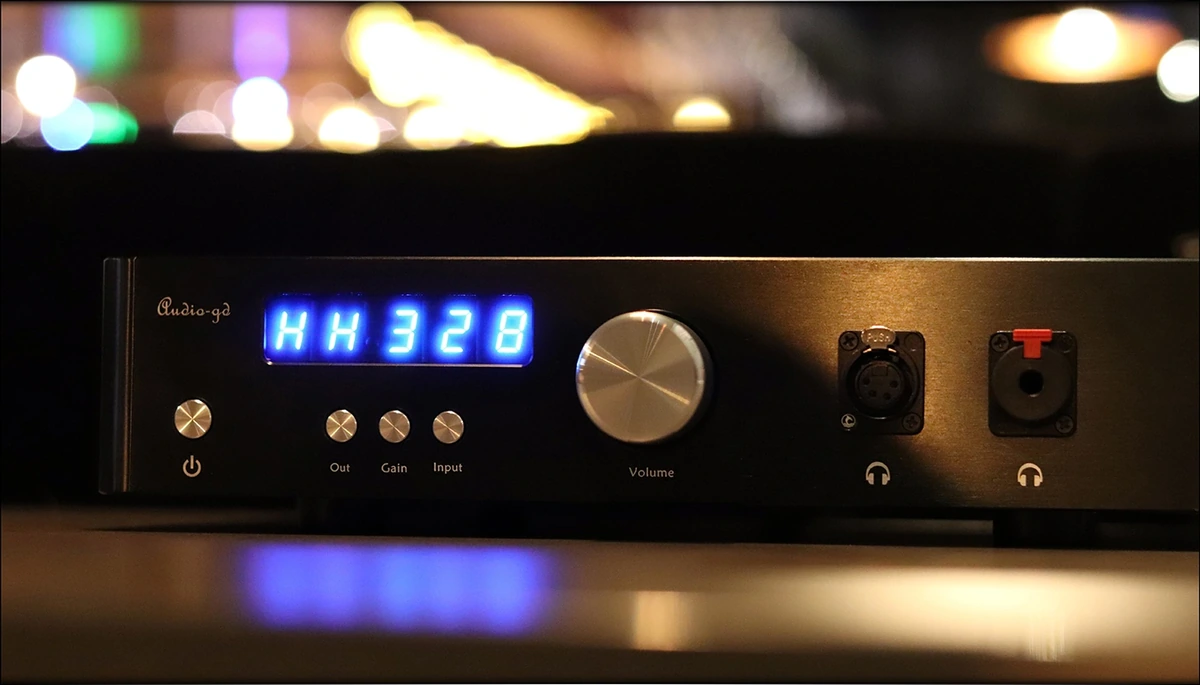 The package of Master 19 is rather basic, and not quite that interesting, but it has all the basics you need. Well, except for cables, but I have a feeling that if you're looking for a 880 USD Amplifier, you probably have some quality RCA cables, or even XLR cables already. 

Furthermore, the build quality is what you would expect out of a high-end amplifier, and although it is considerably larger than most of the alternatives, especially in this price point, as most are smaller, it manages to look good, and it has a helpful display. You will quickly forget about how it looks, when you notice the inputs and outputs it has, combined with the amount of driving power, and especially when you'll hear it, you will simply forget it exists.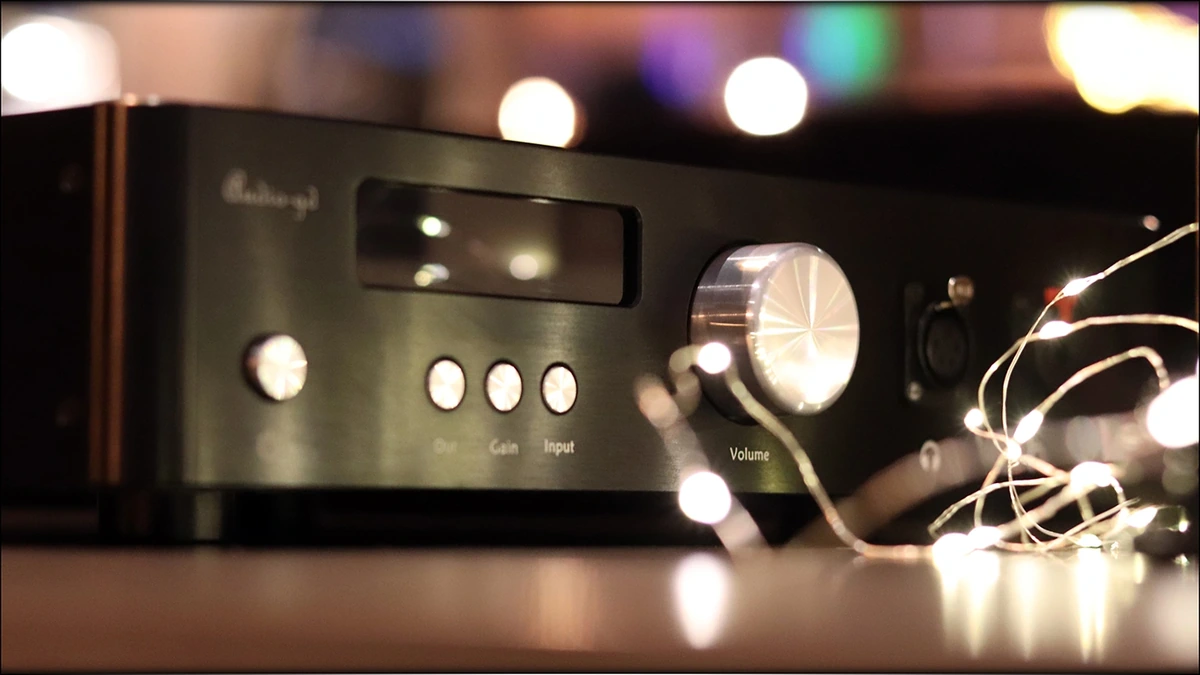 This is because sonically, Audio-GD Master 19 is one of the most transparent, most revealing, most refined amplifiers I have heard, regardless of the price point, and regardless whether you're using IEMs, or a full sized planar magnetic headphone, regardless whether you're a basshead, or you enjoy a neutral sound, it will be the one for you. This is because it doesn't really color your headphones at all, it is what I would consider to be truly neutral, or rather, truly natural. It doesn't have any traces of digital glare in its sound, but it has a sparkly, airy treble, it doesn't have a warm midrange, or an emphasized bass, but it has one of the best extensions, deepest impacts, and most rounded bass I've heard, and while it isn't forward in midrange, it has one of the most natural presence, most natural and detailed midranges, with one of the deepest and widest soundstages I've heard.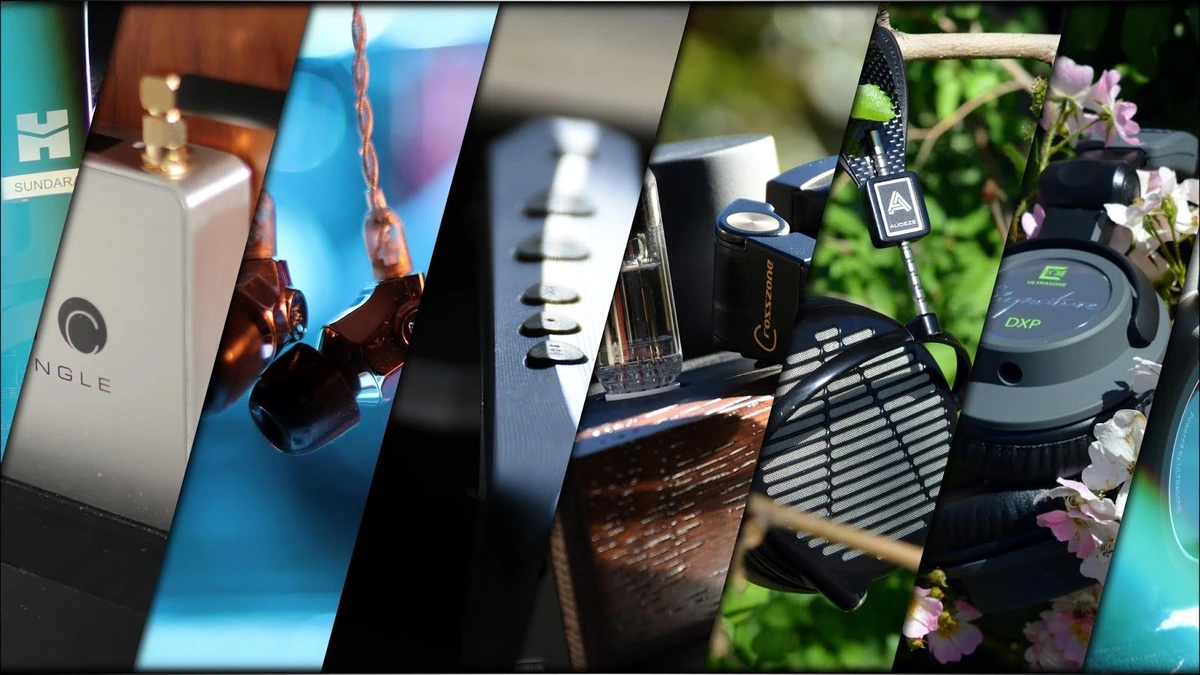 You probably know I'm not always this enthusiastic, even with stuff that's twice as costly as the Master 19, so it really is that good, and good enough to make it to Audiophile-Heaven's Hall Of Fame, where you will be able to find other products I found awesome through the years, and don't worry, regardless of your tastes, there will be something in there for you.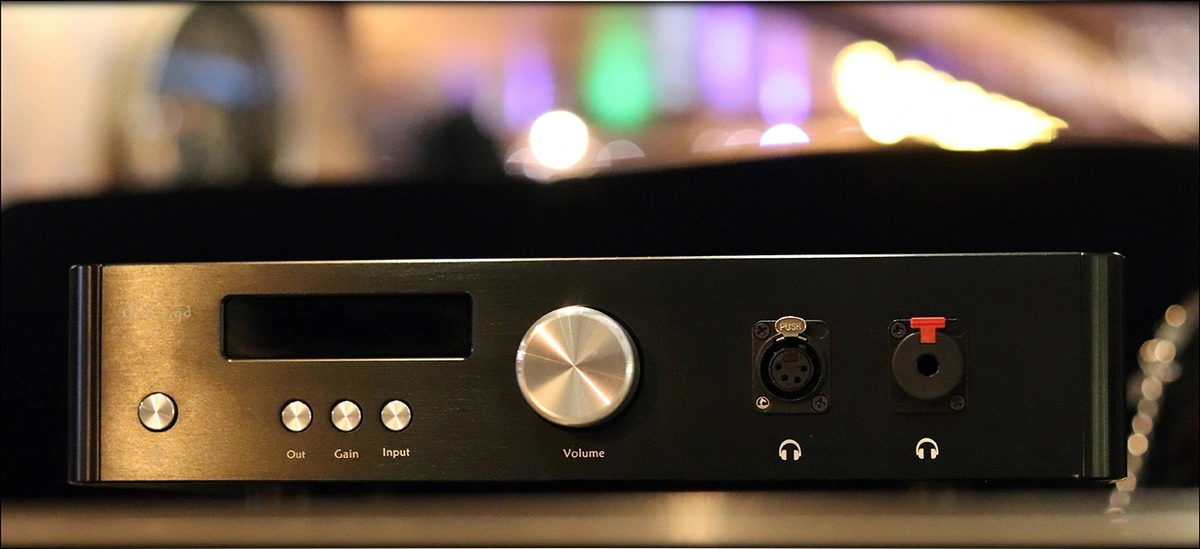 At the end of this review, if you need a really transparent, resolving and detailed headphone amplifier, that can drive pretty much everything under the sun, and has one of the best preamps usage scenarios in the whole world, the Audio-GD Master 19 should be the one for you, especially if your budget was 880 USD, and not much higher, not much lower either. 



Shop Page: https://www.magnahifi.com/de/component/hikashop/audio-gd-master-19-balanced-pre-amplifier-rca-xlr-acss
---
---
--- Please remember to stay safe, and always have fun while listening to music!---
 - If you have a dime to spare, and donate, to help us with electricity and work expenses, it would make my day much brighter, as it would help me improve things around the website and increase the frequency of my posts - 
---
Full Playlist used for this review
We listened to more songs than those named in this playlist, but those are excellent for identifying a sonic signature.  PRaT, Texturization, Detail, Resolution, Dynamics, Impact, and overall tonality are all revealed by those songs. We recommend trying most of the songs from this playlist, especially if you're searching for new music!
https://www.youtube.com/playlist?list=PL_cjBXGmwSHSdGcwuc_bKbBDGHL4QvYBu
--- Contact Us ---






---
---