xDuoo MT-602 Tube Headphone Amp – Freak Trickster 
MT-602 is a headphone amplifier with tubes on a budget, priced at 100 USD, and it comes with two 6J1 Tubes, runs in class A, and will be compared to JDS Labs Atom AMP+, Soundavo HP-1 DAC-AMP, and xDuoo TA-10 Headphone AMP, also with tubes.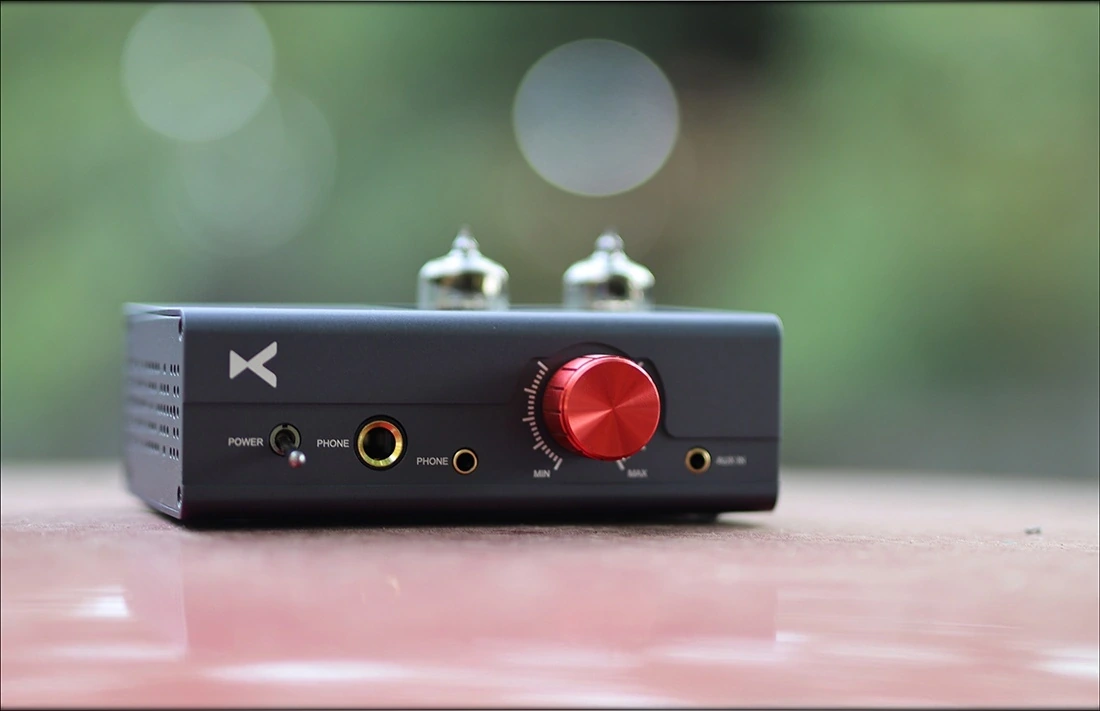 Introduction
xDuoo generally does not fail, but this time around they made a rather odd device. It goes to show that there is an actual limit to how much you can squeeze from a low price, and how much you can optimise things inside, before you run into certain issues. Chifi has always been my passion, and will stay a passion, as almost 70% of the awesome stuff I review is from China, but being the cheapest product out there is not always the purpose and sometimes I wish companies would invest more in the final product rather than adding every single feature possible for it. Basically, refinement goes a long way if you want to get the best product you can.  
It should be noted that I have absolutely no affiliation with xDuoo or XTENIK. I'd like to thank XTENIK for providing the sample for this review. This review reflects my personal experience with xDuoo MT-602. Every opinion expressed is mine and I stand by it, the purpose of this review is to help those interested in xDuoo MT-602 find their next music companion. 
Product Link
Official Link: https://www.xtenik.com/product/xduoo-mt-602/
You can grab one from www.amazon.com here: https://amzn.to/3kfxo5c
If you're in the UK, you can grab one from www.amazon.co.uk here: https://amzn.to/3kb3pv6
And if you're from Europe, you can grab one from www.amazon.de here: https://amzn.to/3D2kxMg
Packaging
First things first, let's get the packaging out of the way: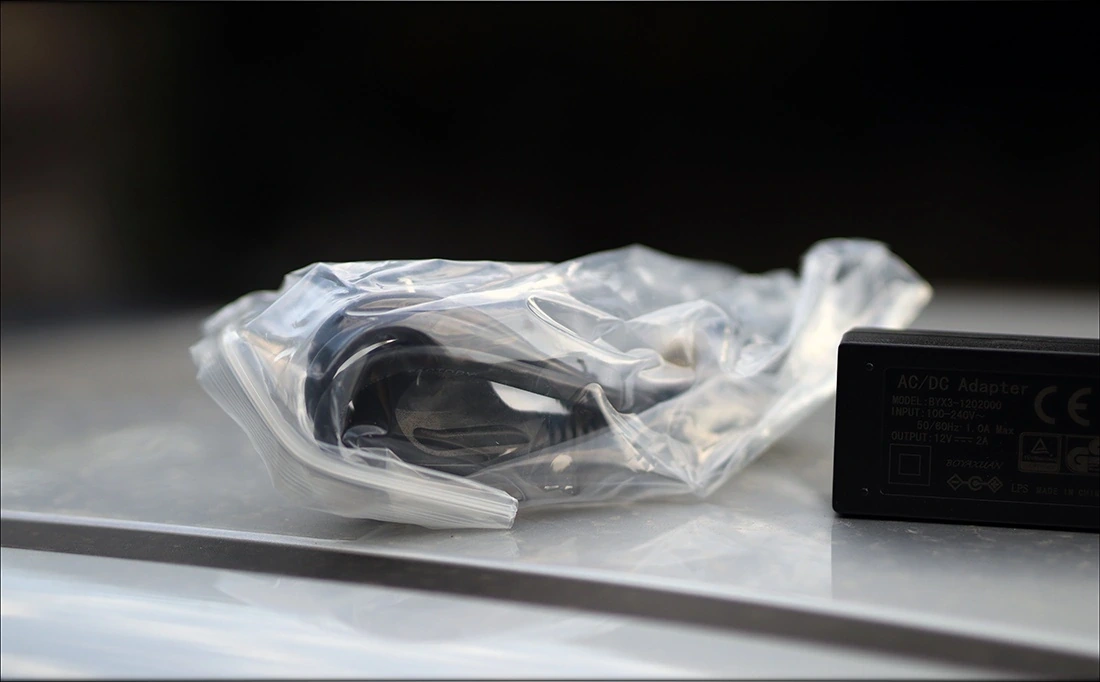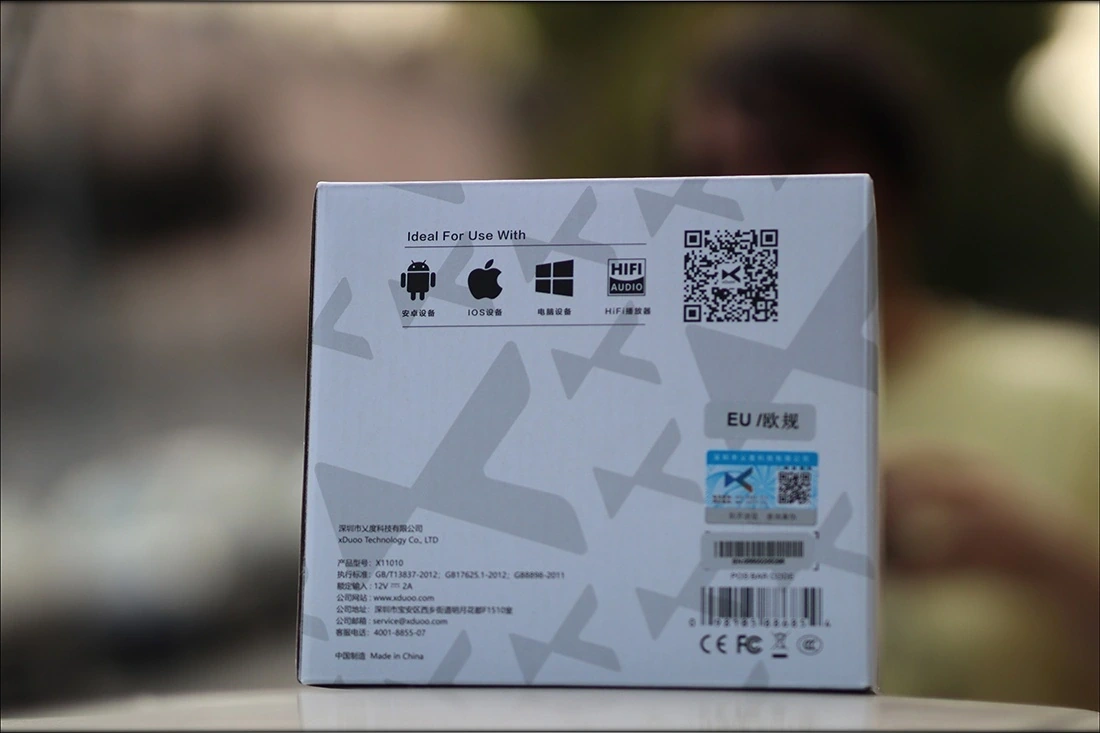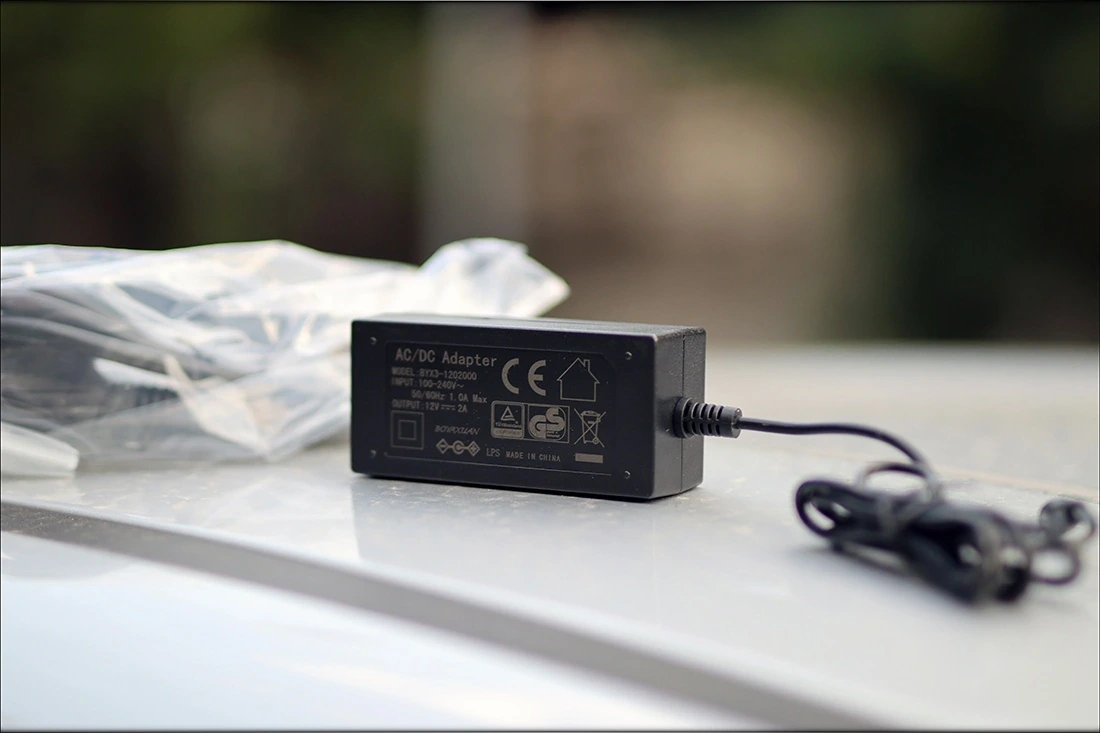 We get the Amp, and the power delivery. Mine came from Europe, and while the cables are basic, they should be able to support full Class A mode which is how MT-602 Operates, at least judging from the paperwork.  
Build Quality/Aesthetics/Functionality
The design is very basic, and made to look flashy above be useful, as I discovered that there are LED Lights beneath the tubes. This means that it is made to look impressive, at least. The overall design is clean, good quality of finishes, typical of xDuoo. There is one RCA input, and one RCA output, for using it as a Preamp. There are two headphone outputs, one in 6.3mm, and one in 3.5mm. There is a volume wheel, and even an AUX Input in 3.5mm, so you can easily connect your smartphone or DAP to MT602.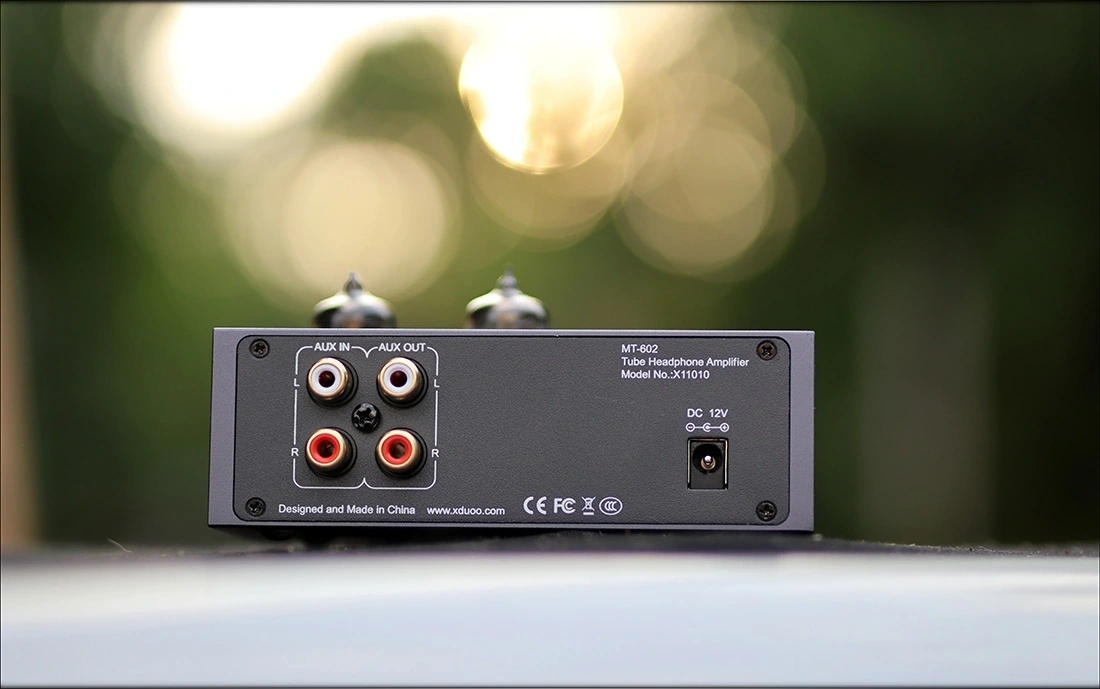 The overall device has many holes for breathing, but it doesn't get that hot, and it is clear that the company tried to make it look like a replica of a larger headphone amplifier, like APR204 from Qualtion and Audio Hungary. The unit is somewhat heavy, and feels quite nice to the touch, plus the power input is 12V DC, so you can even use some of the power deliveries from iFi, those with mega bells and whistles for a more quiet operation. 
Whether they will help or not depends on how noisy your block is, and while for me using an alternative DC converter did not change the sound much, everything is possible if you already live in a really bad area electrically. 
The Amplifier waits some time before powering up, so don't turn it loud, or you may blow your ears and your headphones. Especially if you're using IEMs. If the source is at max, it is extremely loud, and at almost half it is already unbearable with HIFIMAN Sundara. This being said, they are not really properly driven, and the bass is a bit slow and lacking. There is some channel imbalance at the beginning of the volume turn, so if you have a DAC with no volume control, this will become noticeable.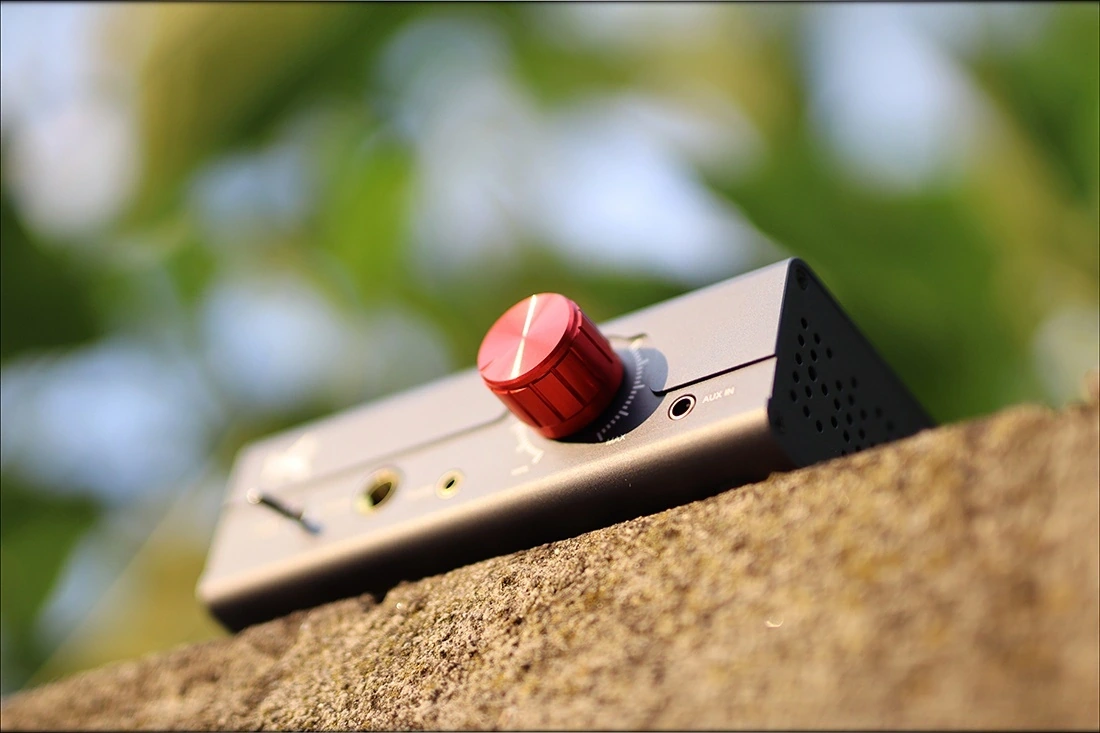 I would not use it for IEMs eithert, as the sound is too noisy. With IEMs, with the sound turned off, the volume wheel at absolute maximum off, you can already hear some music, so the circuit is not insulated properly. If you ever imagined that this is possible, if you knock on the unit with your fingernail, while having IEMs, the noise is passed to the IEMs. This is the very first Amplifier that does this for me officially. The sound is always a few dB louder on my right ear than on my left ear, much easier to notice with IEMs than headphones. 
Sound Quality
Regardless whether you're using IEMs or headphones, it has a very stable signature, and this remains the same regardless whether the AMP had time to warm up or not. The sound is warm in the mids, with a rolled off bass that lacks substance, and with a somewhat harsh bright treble with good energy. The soundstage is really good, holographic, while instrument separation is decent. All textures have a tube sound modulation to them and have a somewhat vibrato part added by the Tube Preamp. In fact, this is something to consider, but this is not a Full Class A Tube AMP, but a Class A Hybrid Solid State AMP with tube Preamps, at least from what xDuoo writes on their website.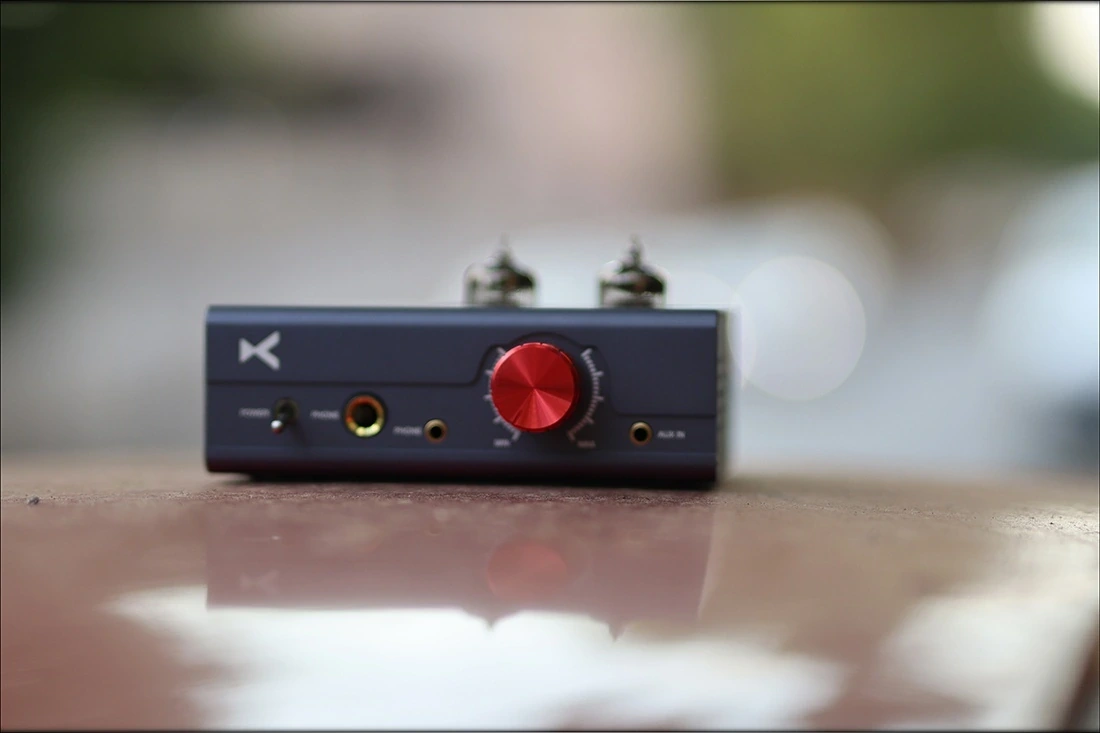 The bass is the part that I am not enthusiastic about the most. At low volumes, it has a rolled off presentation with the sub bass having to suffer a bit, even with Basshead IEMs like Wave, and Xelento. In fact, with almost all IEMs, the sound ends up being bright, but this does not improve with HIFIMAN Sundara, which are a bit bright and rolled off in the bass with MT-602. This changes a bit with the DAC, and it sounds better on the RCA input, than it does on the Aux Input, especially if you don't have a DAC with a Line Out. At medium to high volumes, the bass is rounded more nicely, with good overall clarity and impact, although at maximum and near maximum it tends to become a bit boomy. 
The midrange is sweet, warm, and somewhat distorted by the tube, which seems to always apply a pretty high gain. Turning the DAC at a lower volume and the MT-602 loud seems to provide a somewhat clearer sound, which means that it may not be expecting a full blown 2V DAC, or that my DACs are sending more than 2V. The midrange has a nice soundstage in width, but it is not overly deep. Overa,, the detail is excellent for the price, and the sound is a bit more neutral than with the JDS AMP+. 
Voicing is a bit odd, with somewhat thinner male voices, and natural female voices. We get a somewhat harsh treble presentation where it exists, but the treble also rolls off in the highest octaves, especially at high volumes. So we have two situations, where we go with a DAC at high volume and it sounds bright and harsh, and if we go with the AMP at max and the DAC at lower volumes, we get a more natural, smoother, fuller sound but which is rolled off in the treble, a bit in the bass too, and which has a somewhat harsh treble presentation. The sound works well for metal, rock, and EDM, but not for Pop, Classical, or Jazz. 
Comparisons
Given that MT-602 is a 6J1 Tube AMP or rather Hybrid AMP, I decided to compare it to three devices, all different. Those include JDS Labs Atom AMP+, Soundavo HP-1 DAC/AMP, and xDuoo TA-10, which is another product also made by xDuoo.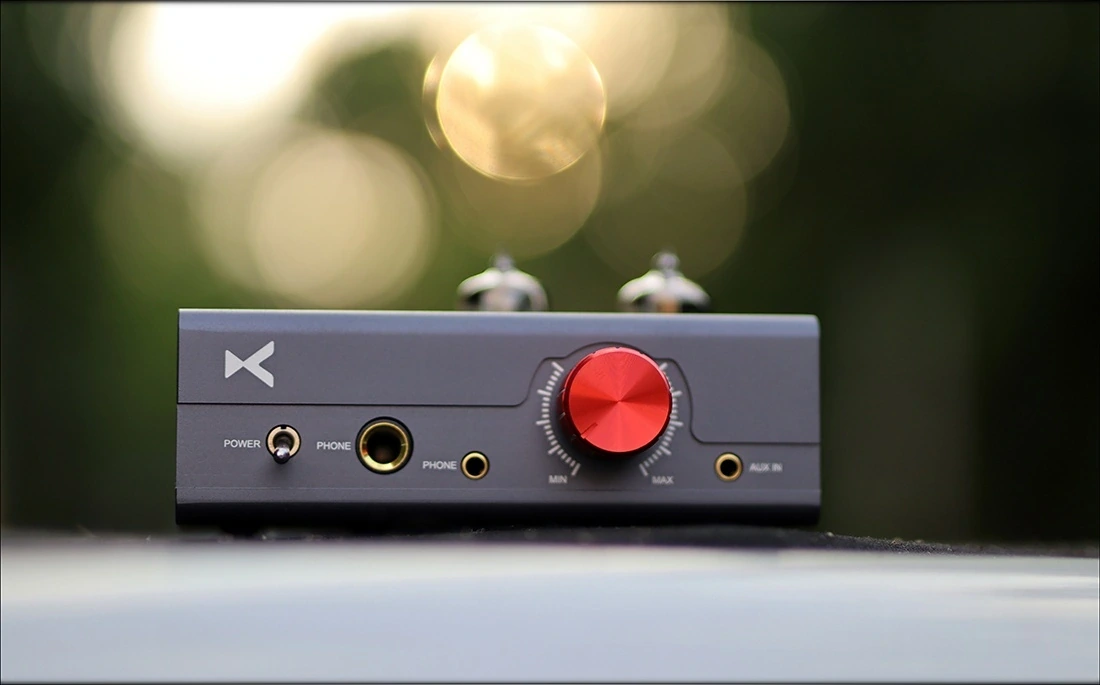 xDuoo MT-602 vs Soundavo HP-1 DAC/AMP (100 USD vs 130 USD) – Well, for 30 USD more you can get a DAC too, which increases the value of HP-1 considerably. It also does not suffer from any of the issues that the MT-602 has, but if you're into driving a HD800 from just 100 USD, then the MT-602 has considerably more driving power, so it surely will have its fans. The main problem is that those power will be hard to control unless you have a DAC with variable volume, but then, HP-1 has a more granular control, does not have microphonics, and I recommend spending 30 USD more on a DAC/AMP that may prove to be useful for longer, especially since MT602 will need the tubes replaced eventually, costing more along the way. 
xDuoo MT-602 vs JDS Labs Atom AMP+ (100 USD vs 100 USD) – Cent for cent, those two amplifiers show that if you're in the entry-level price range, going for full solid state may be a good idea. AMP+ has a more coherent sound, has more control over the sound, and generally does not suffer from any of the issues that MT-602 has. The worst part about this comparison is that despite it being solid state, AMP+ has more of that warmer, analogic sound magic, than MT-602 which is a hybrid design and has actual tubes there, only to add some distortions. 
xDuoo MT-602 vs xDuoo TA-10 DAC / Tube Amplifier (100 USD vs 290 USD) – This is an excellent example of what xDuoo can do if you're ready to spend on some of their better DAC/AMPs. It is three times the price, but you get actual tubes, a good DAC performance, and what an entry-level Tube AMP is supposed to do, offer a smoother, more liquid and fun experience. Honestly, this is the most affordable Tube AMP I know at this point that is worth the effort of having tubes in your system, and I do want to open a challenge to all audio companies, for someone to make something more affordable than TA 10 that will convince me you can make tubes on a budget. 
Value and Conclusion
Although we're used to seeing good value from xDuoo, this one is will cut it for most folks who just want a nice tube AMP for low cost, but for me it feels a lot like it is just a gimmick AMP made for those who never had contact with proper audiophile AMPs or DACs. Having LED lights below the Tubes, having microphonics in the AMP, having no flexible gain function despite the extremely loud output, are all issues that someone who has any decent experience with audio will notice. On the other hand, if you're a beginner, it may prove to be a fun trip, the sound is not bad at all, and the device itself works just fine for most folks.
The sound has two very different flavors, depending on whether your DAC has volume, and if you can change the volume, or if you're locked at maximum volume from the DAC at all times. If you're locked at full DAC volume, then you probably won't have the best sound, as MT-602 is quite bright and lacks body at can be shouty at low volumes, while if you do have DAC volume, you need to play with the volume of the two, as if you turn MT-602 at max and leave all volume control from the DAC, you'll get a thicker, more lush sound, but which lacks treble and can sound uncontrolled and modulated at times.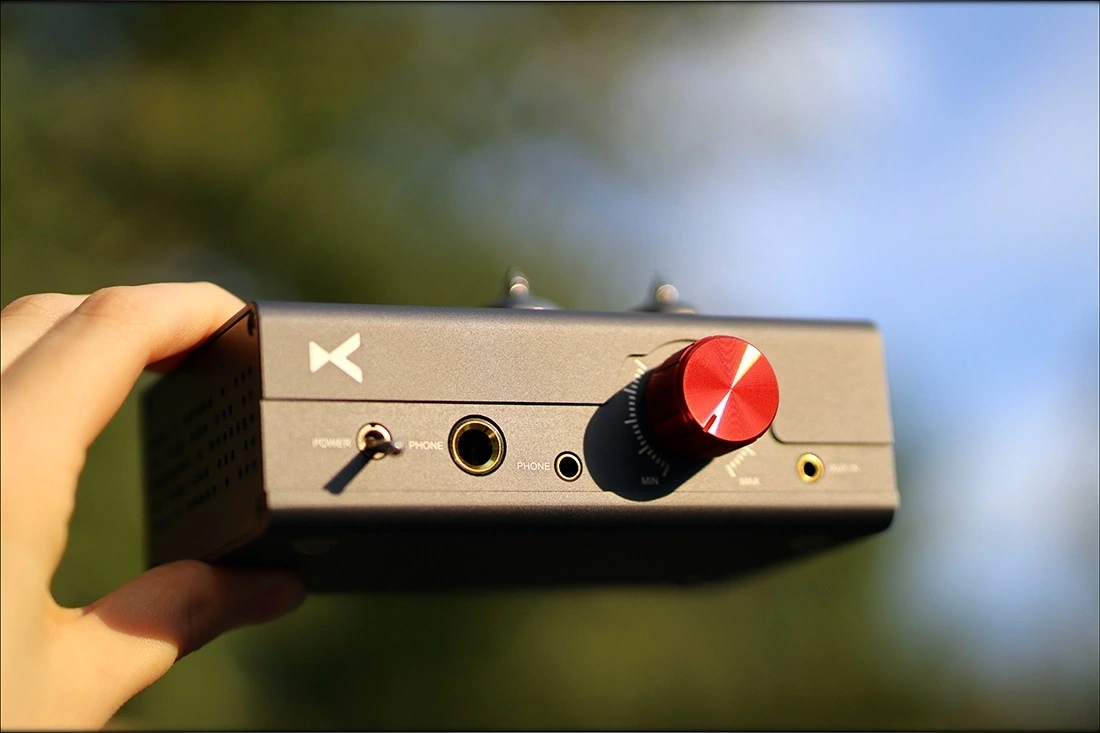 At the end of today's review, I don't hate the MT-602, it is a fun Amplifier if you want something to play with, it is well made and won't burn your headphones, but I honestly feel that it won't give the best impression of what to expect from tube tech and xDuoo made better Tube AMPs, so maybe don't try to get tube if you want to stay budget, there are good solid state options even in the entry-level range. 
Product Link
Official Link: https://www.xtenik.com/product/xduoo-mt-602/
You can grab one from www.amazon.com here: https://amzn.to/3kfxo5c
If you're in the UK, you can grab one from www.amazon.co.uk here: https://amzn.to/3kb3pv6
And if you're from Europe, you can grab one from www.amazon.de here: https://amzn.to/3D2kxMg
---
---
--- Please remember to stay safe, and always have fun while listening to music!---
 - If you have a dime to spare, and donate, to help us with electricity and work expenses, it would make my day much brighter, as it would help me improve things around the website and increase the frequency of my posts - 
---
Full Playlist used for this review
We listened to more songs than those named in this playlist, but those are excellent for identifying a sonic signature.  PRaT, Texturization, Detail, Resolution, Dynamics, Impact, and overall tonality are all revealed by those songs. We recommend trying most of the songs from this playlist, especially if you're searching for new music!
https://www.youtube.com/playlist?list=PL_cjBXGmwSHSdGcwuc_bKbBDGHL4QvYBu
--- Contact Us ---






---
---