JDS Labs Atom DAC+ – Transcode The Formats
JDS Labs Atom DAC+ is a DAC made by JDS Labs from the USA, and priced at 100 USD at the moment of writing this review. Given the affordable price point, it will be a unique item on Audiophile-Heaven, and most DACs I review in the price range tend to have a headphone output as well. DAC+ will be compared to Topping E30 (130 USD), FiiO K3 (110 USD), and Soundavo HP-1 DAC (160 USD).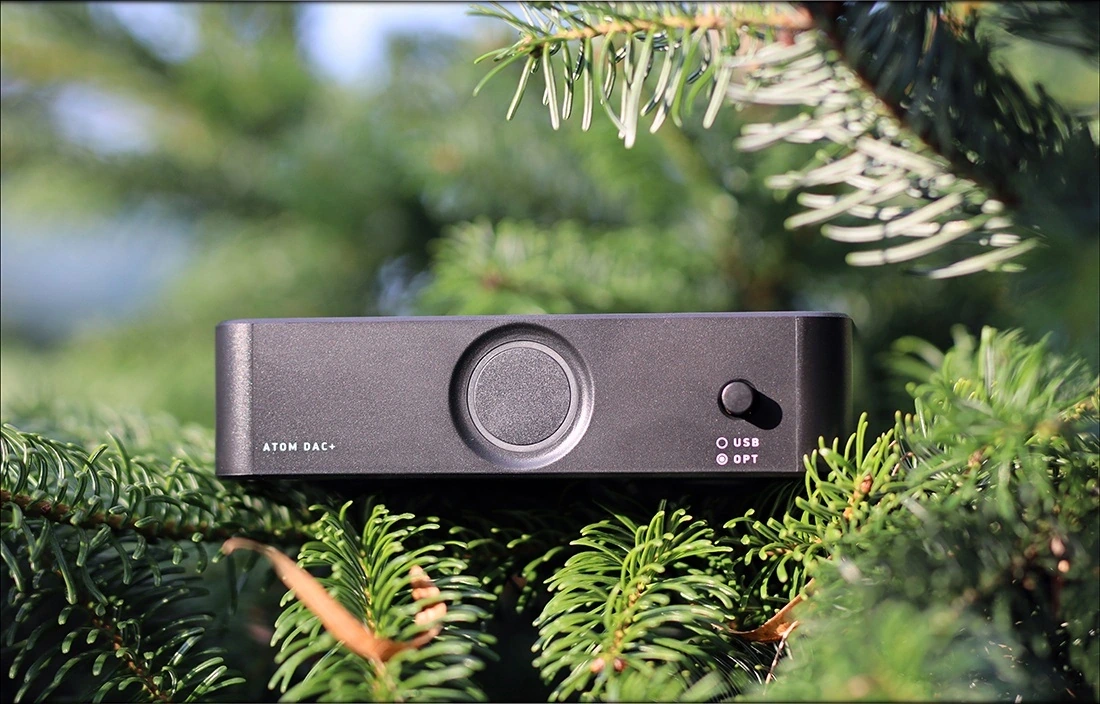 Introduction
JDS Labs is one of those companies that offer a really good price / performance ratio for their products, having released AMPs, and DACs that are almost always sold out. This means that people not only take them seriously, but enjoy their products and always leave positive reviews. Positive user reviews means that actual users are enjoying them, and then there comes me, a young and enthusiastic and positive person who should also like the DAC+ (hopefully for them). JDS Labs offers really good support, and is above most European headphone companies like good old Senny.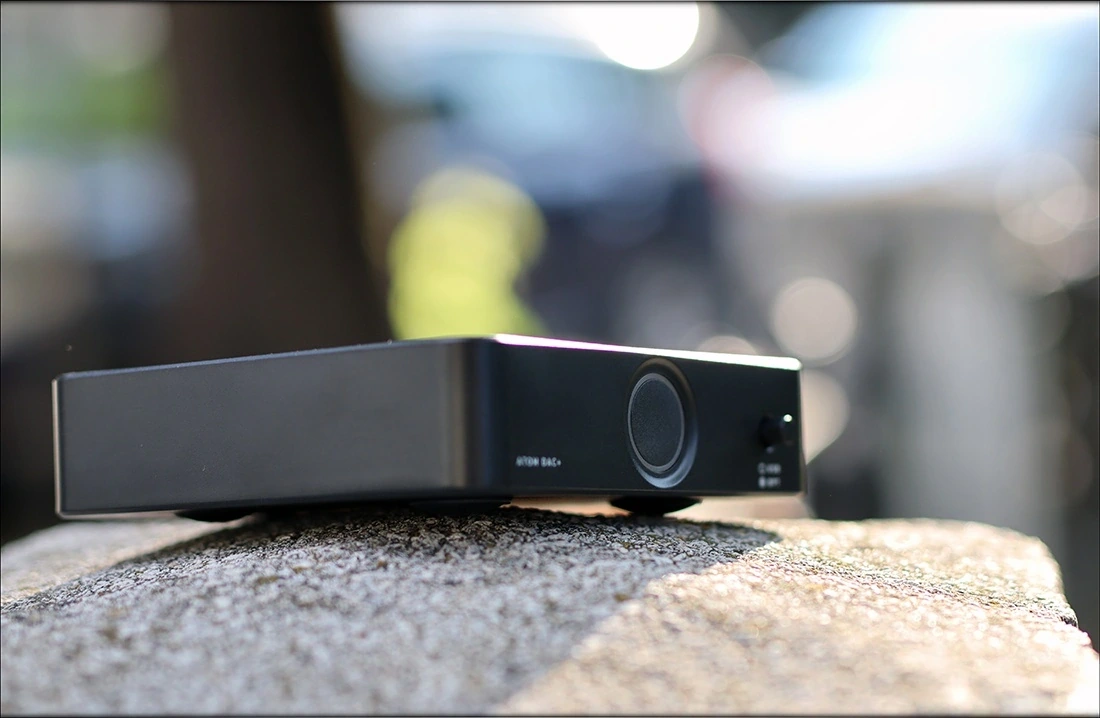 It should be noted that I have absolutely no affiliation with JDS Labs. I'd like to thank JDS Labs for providing the sample for this review. This review reflects my personal experience with the JDS Labs DAC+. Every opinion expressed is mine and I stand by it. The purpose of this review is to help those interested in JDS Labs DAC+ find their next music companion. 
Product Link
You can grab one from www.amazon.com here: https://amzn.to/2XTKZrc
If you're in the UK, you can grab one from www.amazon.co.uk here: https://amzn.to/3kOtwcx
And if you're from Europe, you can grab one from www.amazon.de here: https://amzn.to/39KxA7l
Build Quality/Aesthetics/Functionality
In all honesty, if you read my review on the JDS Labs Atom + Amplifier, things are going to be pretty similar with the DAC+. They are made really similar, with similar packages and similar designs. Same large sized power converter, same nice eco-friendly package, but the DAC+ comes with a data cable too, which I found pretty interesting, especially considering the price. 
If you're planning on doing a stack with an affordable DAC and AMP, then going for JDS Labs's AMP+ makes total sense, the DAC and AMP have the same size, same shape, same color, same plastic in the build, and both are really good as far as desktop devices go. I enjoy the overall design a lot, and I think it is one of the best ways to make a desktop unit. It is also fairly light, but still stable on my desk, and the DAC+ has no volume control, but it has a selector between optical and USB inputs, and a nice LED light at the front. 
We have Optical and USB input, and a single ended RCA output, plus the power input, and this is pretty much everything about the build of the JDS Labs DAC+. It is made to impress sonically, not by build and false specs, because at this price point, it surely has everything you could desire.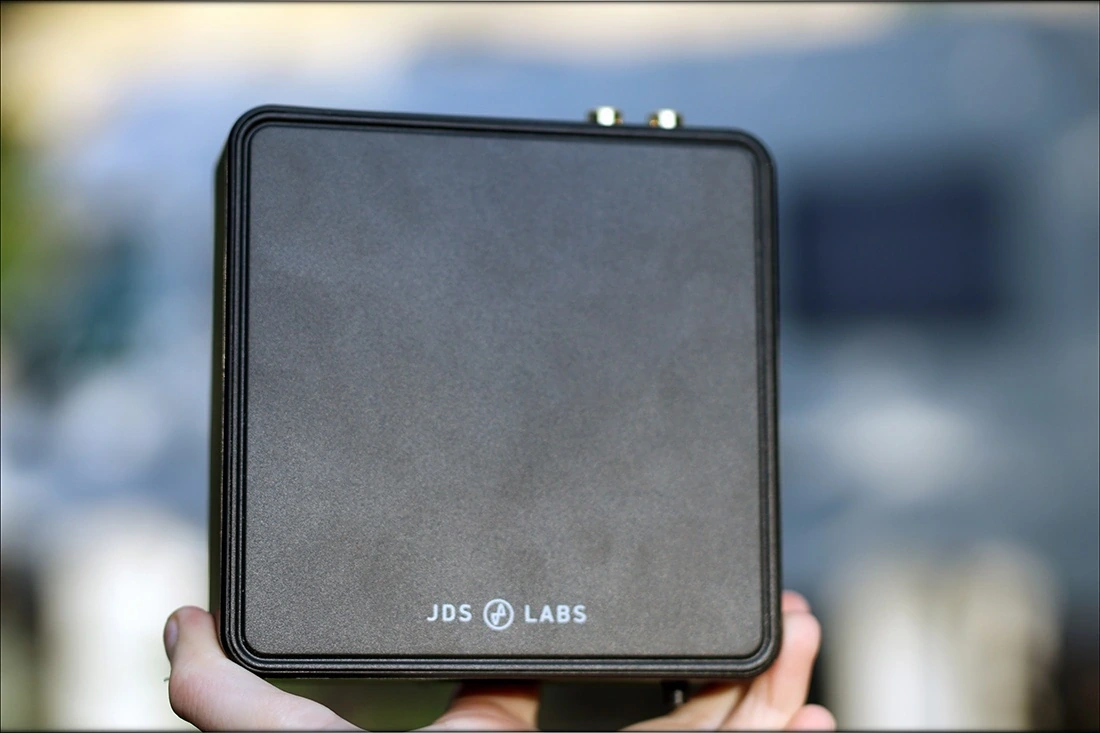 When it comes to actually using it, I noticed and was pleasantly surprised by the fact that DAC+ has good isolation from noise on USB, so you're not limited to using only the Optical if you don't want to. I personally like the fact that the company offers support for high refresh rates, despite not claiming that it improves sonics, basically leaving the choice to their users. You can apply future upgrades to DAC+, and by default it was recognized by my computer without any drivers, but then again, I have a ton of drivers installed from years of reviewing, so it is possible that I already had something that uses the same driver installed. On their page, JDS Labs offers options to download firmwares that allow the DAC+ to work with Nintendo Switch, as well as Playstation consoles, making it one hecc of a versatile affordable DAC.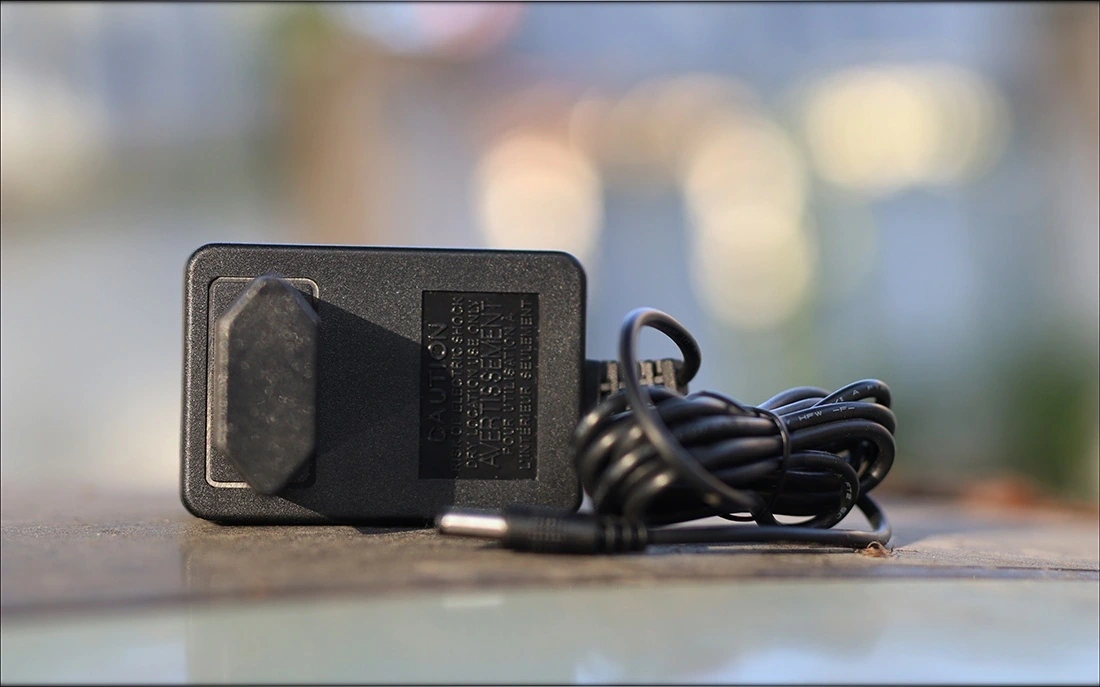 In case you don't want to wait 15 minutes, which is the auto turn off time for DAC+, You can find an on/off switch in the package, which is applied on the power line, and you can use it to turn it off manually. All in all, DAC+ is one versatile affordable DAC. 
Sound Quality
On an overall level, JDS labs are really forward with providing the technical data of how their DACs and AMPs measure, but this does not tell the whole story, as they have a warmer, more colorful house sound that everyone enjoys, and which is the main reason everyone goes for their products. This is true for their DAC+ too, which is a smidgen away from neutral, and has a really nice midrange render, with a musical, fun presentation of the mids, and a smoother, relaxed treble, combined with a fairly wide soundstage, and a satisfying bass presentation. 
We're having a full, deep and rounded bass. It extends as low as 30 Hz, with nice warmth and impact. The bass is generally natural in speed, and has proper resolution for this price point, with a smooth transition to the midrange. There's a bit more bass than what I would consider perfectly neutral, which is a good thing, especially in the entry level, where people are just beginning to get into audio and admire a more rich and full signature. 
The midrange is actually where most of the magic happens with DAC+, as it has a full and warm sounding midrange, slightly colored, but with a really organic presentation. For the price point, it is really natural and has good texture + detail. If there's anything missing, at least for me, the soundstage is medium in size, but it is still about as large as any competitor manages to have, and the overall midrange has a really nice overall voicing too. The midrange is slightly forward in presentation, which can dwarf the bass and the treble somewhat, and makes the whole sound more active and dynamic.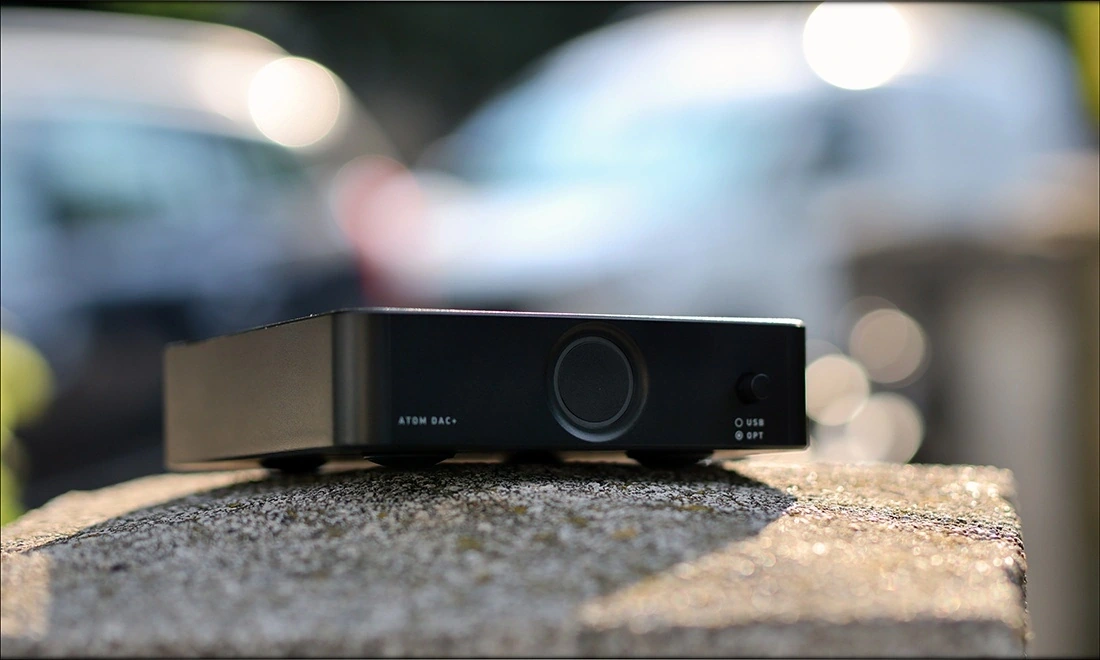 If you're looking for something sparkly in the treble, then DAC+ won't be it, and it is more of a smooth and relaxing walk in the park, having just the right amount of extension for the price, and a good overall dynamic, but in a smooth and gently rolled off fashion. 
Comparisons
Given the price, I had to improvise a bit, so I selected the least expensive few DAC/AMPs I reviewed to date, comparing the Atom DAC+ to Topping E30, FiiO K3, and Soundavo HP-1 DAC/AMP. There aren't many competitors that offer a decent performance in this price range, but those which exist do fight a fierce fight, as it is really hard to make a good DAC for cheap, but JDS Labs does have the advantage of experience.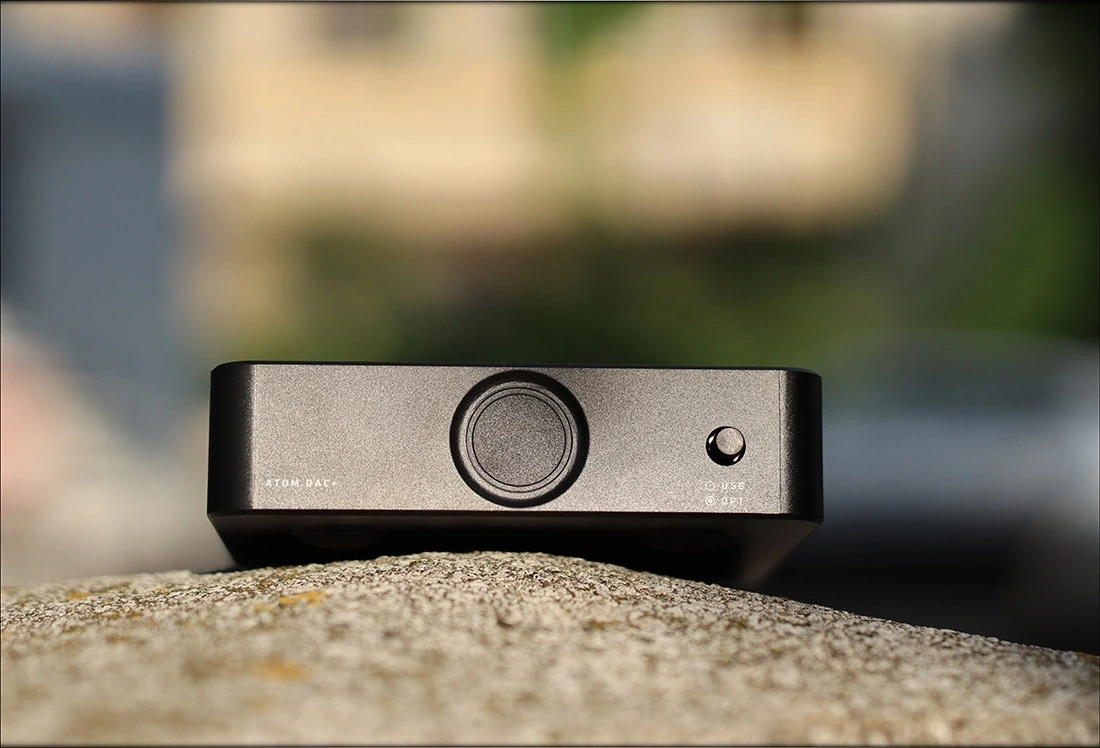 JDS Labs Atom DAC+ vs FiiO K3 (100 USD vs 110 USD) – This comparison may seem a bit unfair, but the two are fairly similarly priced. If you need to drive a pair of headphones, K3 is the only option here, and it is audibly a bit more noisy than DAC+, but also has a bit more bass, a bass gain switch, and a balanced output. K3 even has a line out, which you can use for using it as a DAC, but JDS Labs Atom DAC+ has a smoother, more natural sound, with more warmth, more detail, and a more aggressive, forward midrange. If you have headphones and don't want a separate amplifier, then K3 should be the obvious choice here, but if you want a better desktop performance and plan on getting or already have another AMP, DAC+ is the natural choice. 
JDS Labs Atom DAC+ vs Soundavo HP-1 DAC/AMP (100 USD vs 160 USD) – HP-1 provides a full solution for your listening struggles, with a nice ergonomic, a good source for hard to drive headphones, up to 600 OHMs, having a Line In, Optical and USB input. Soundavo also included a true line out based on the RCA standard, and the final sound is a bit more neutral than DAC+, HP-1 having a more neutral presentation, wider soundstage, smoother textures and a less aggressive midrange. By comparison, DAC+ has a more aggressive, more forward sound, with more textures, and extrudes more detail from music. HP-1 is the kind of DAC/AMP that can give hard to drive headphones a punch, but if you decide to make a JDS Labs Atom stack, you will be able to drive IEMs too. 
JDS Labs Atom DAC+ vs Topping E30 (100 USD vs 130 USD) – the most major, most obvious advantage that E30 has over DAC+ is a remote, and that may well be the only advantage it has. I like the display that E30 has, and having variable volume, and it has more inputs, but the sound of E30 is fairly bright and can be digital / fatiguing at times, where DAC+ sounds more natural, smoother, with more detail, more texture and is generally more high end. If you need variable volume, E30 has it, but if you have an external AMP and would like to use its volume, JDS Labs surely sounds nice with their DAC+
Value and Conclusion
JDS Labs is pretty much the Chifi of non-Chifi audio, having provided really well performing DACs and AMPs to date, and the DAC+ follows in this fashion, providing what I am willing to consider one of the best performance / price ratios out there.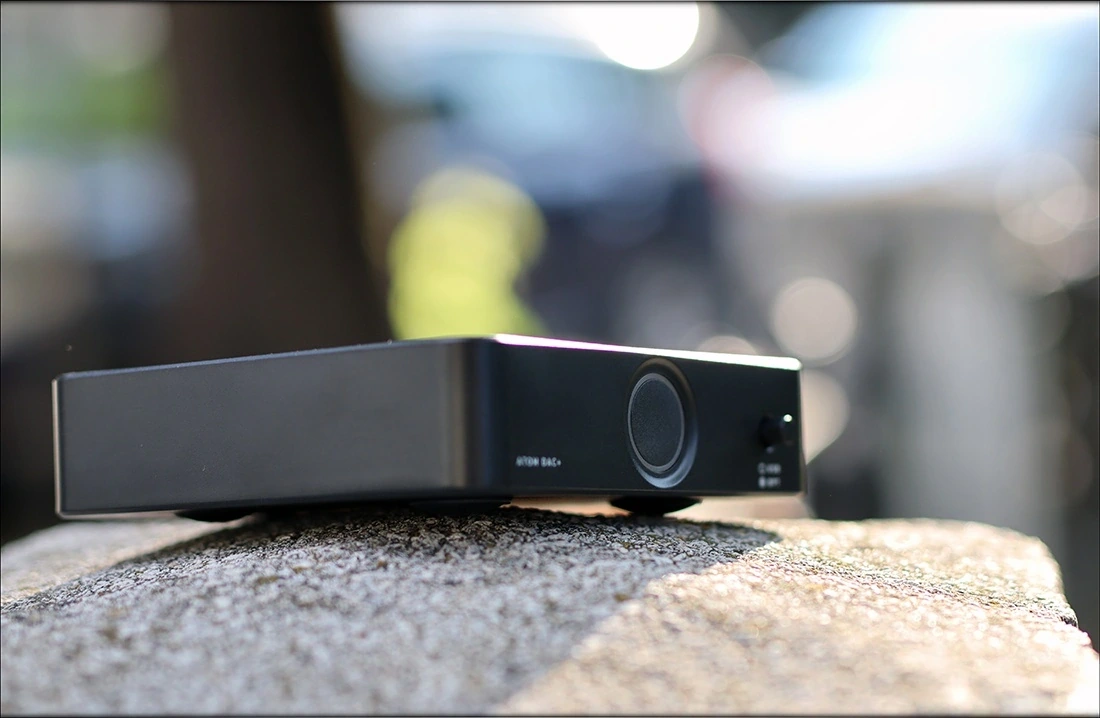 Not only did they include  n a high quality USB cable in the package, and their heavy and high duty power converter, but also an on/off switch with the DAC+. It even works for Playstation and Nintendo Switch, making the DAC+ a really versatile and capable choice for a DAC. 
We have Optical input for everything you could imagine, and the sound is clean, distortion and noise-free from the USB connection too, with great overall build, and the perfect shape to stack it to the AMP+, making a really snazzy looking setup. 
At the end of today's review, JDS Labs Atom DAC+ is a really good choice if you're looking for a capable, affordable, fun, and natural sounding DAC. 
Product Link
You can grab one from www.amazon.com here: https://amzn.to/2XTKZrc
If you're in the UK, you can grab one from www.amazon.co.uk here: https://amzn.to/3kOtwcx
And if you're from Europe, you can grab one from www.amazon.de here: https://amzn.to/39KxA7l
---
---
--- Please remember to stay safe, and always have fun while listening to music!---
 - If you have a dime to spare, and donate, to help us with electricity and work expenses, it would make my day much brighter, as it would help me improve things around the website and increase the frequency of my posts - 
---
Full Playlist used for this review
We listened to more songs than those named in this playlist, but those are excellent for identifying a sonic signature.  PRaT, Texturization, Detail, Resolution, Dynamics, Impact, and overall tonality are all revealed by those songs. We recommend trying most of the songs from this playlist, especially if you're searching for new music!
https://www.youtube.com/playlist?list=PL_cjBXGmwSHSdGcwuc_bKbBDGHL4QvYBu
--- Contact Us ---






---
---