iBasso DX240 AMP8 MK2 Module – A Whole New Experience
I just reviewed iBasso DX240, the linear evolution from their DX220, and now it is time for a new amplifier module, made just for it, AMP8 MK2, priced at 219 USD, with both a balanced and a single ended output, and much more driving power than the AMP1 MK3 module DX240 comes with. AMP8 MK2 will be compared to AMP1 MK3, but I will also be doing comparisons between DX240 and Astell & Kern SE180 (1500 UD), and Dethonray DTR1+ Prelude (1000 USD).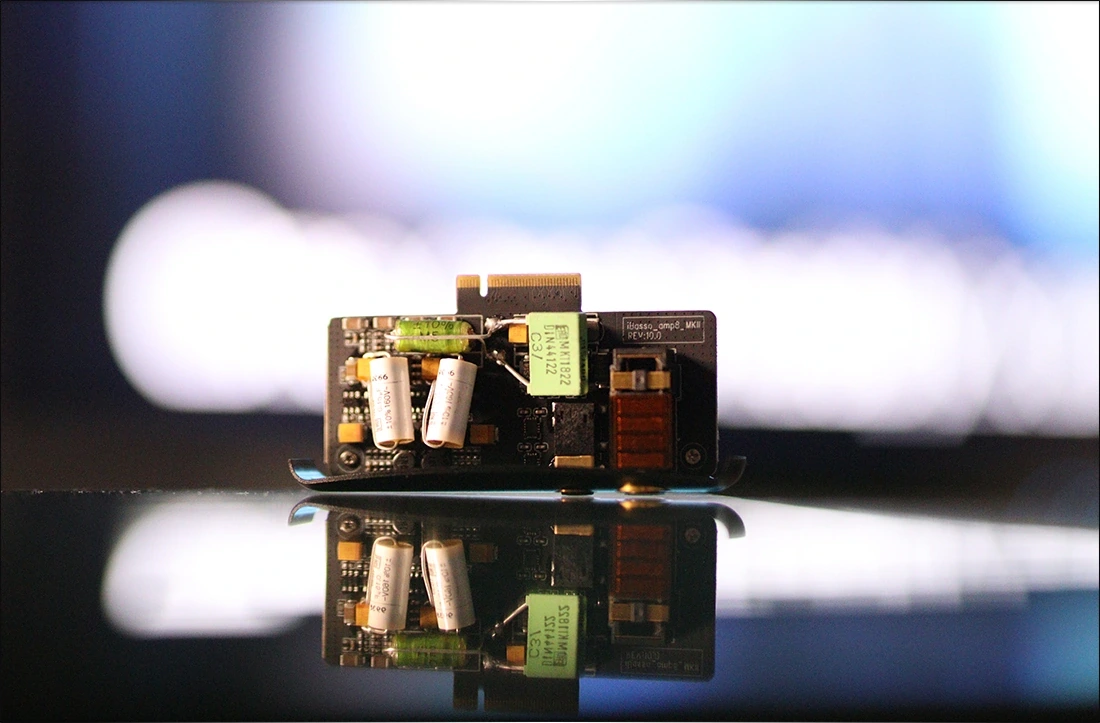 Introduction
iBasso is the kind of company that will release a music player that's more affordable than their flagship DX300, but still offer new AMP modules for it, for which I really respect them. Most companies will forget about the previous best thing, or will only support one of their highlight products, dedicating most development for that segment of the market, or do like FiiO and ditch the affordable music players market entirely, where iBasso really tries to appeal to all potential customers, and answer all market needs, doing so with good technical performance and long lasting products. 
It should be noted that I have absolutely no affiliation with iBasso. I'd like to thank iBasso Audio for providing the sample for this review. This review reflects my personal experience with iBasso AMP8MK2 Amplifier module for DX240. Every opinion expressed is mine and I stand by it. The purpose of this review is to help those interested in iBasso AMP8 MK2 find their next music companion. 
Product Link
You can grab one from www.amazon.com here: https://amzn.to/3CHrJxt
If you're in the UK, you can grab one from www.amazon.co.uk here: https://amzn.to/36gMsvK
And if you're from Europe, you can grab one from www.amazon.de here: https://amzn.to/3pZ8OZO
Packaging
First things first, let's get the packaging out of the way: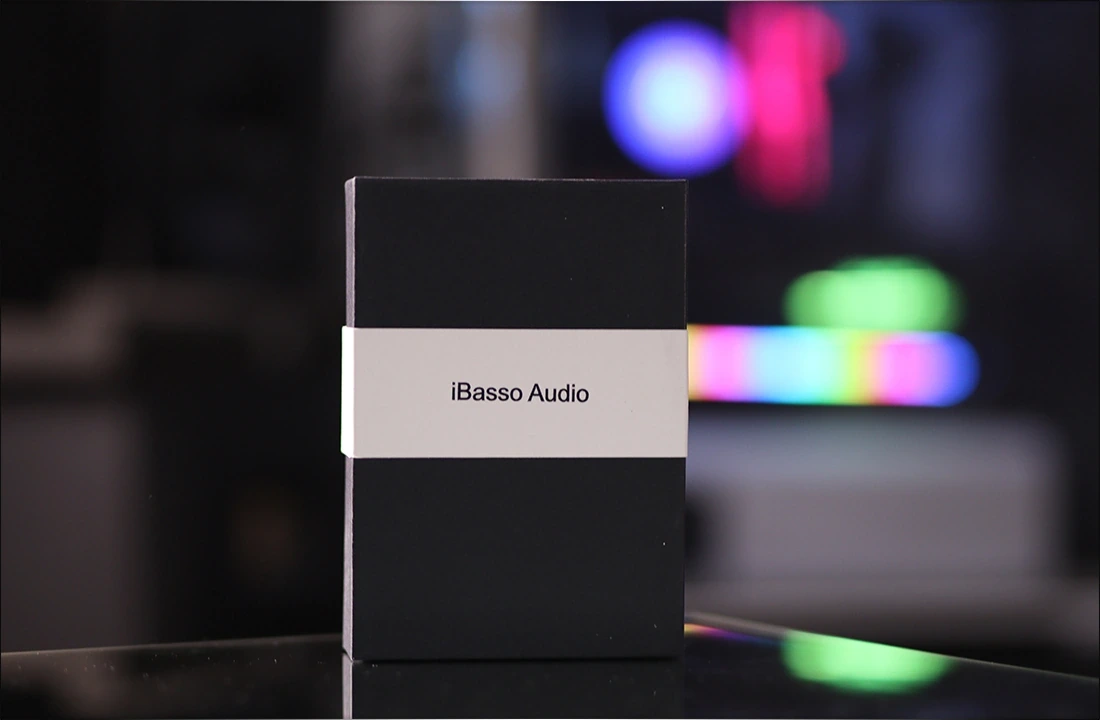 The package of the AMP module is interesting, and it includes all the necessary tools and components to use and install it, including a mini screwdriver. 
Build Quality/Aesthetics/Features
Compared to DX220, which had all its modules enclosed in metal, DX240 has you touching the circuit board, in an attempt to both lower the overall weight and size of the DAP, but to also cut on unnecessary components, allowing users to get more out of their product (for example third party modders). There's a  good amount of components on the board of AMP8 MK2, but the rules are simple, this is a module amplifier with Balanced 4.4mm Output, as well as a Single Ended output. 
DX240 may require an update to the latest firmware to use and run AMP8 MK2 properly, and it does require it to be turned off while you're installing the AMP module, but it shouldn't require a restart when inserting it, although I do personally recommend it. Make sure to not forget the setting for DX240 to turn off automatically, as otherwise you may find it depleted when you want to pick it up. DX240 comes with the needed plates by default, to use other AMP modules, but AMP8 MK2 in particular comes with a metallic shield as well, where you will find the name AMP8MK2 written on the bottom of DX240. 
Once installed, you may notice no difference aesthetically, as most differences are sonic with AMP8 MK2, but I did notice that it drains the batter of DX240 faster, although it does provide much better driving power, control and lower overall distortions for the sonic performance. I personally found the battery life of DX240 to be good, so I don't mind sacrificing some to get a better sonic performance. I noticed absolutely no change in Wifi, Bluetooth and other behaviors of DX240, although I did run into two things I want to mention. DX240, like DX220, may not work well as a USB DAC if your USB port is noisy, or on some 3.2 ports, and it will work poorly with a low quality USB cable. I also noticed that with AMP8MK2, the USB DAC function had a bug early in its release, although this should be corrected by upgrading DX240 to the latest firmware. I did not test it with any third party firmware. 
Every other app should work the same, including Tidal, Youtube, Streaming apps, as well as Mango Mode, so you do not have to worry about the functionality, AMP8 MK2 changing things only internally on DX240. 
Sound Quality
For most of today's testing I've been using your usual culprits, including IMR Acoustics Elan, Earsonics ONYX, Sendy Audio Apollo, Crosszone CZ-8A, Dunu Falcon PRO, Campfire Holocene, and Sendy Audio Peacock. To my surprise, using the balanced output of DX240 and AMP8MK2, it is fully able to drive all of them with ease, and it provides a really well controlled, clean and engaging sound with excellent dynamics and punchiness. I absolutely love the more refined presentation it brings to DX240, and where I found that the default AMP1MK3 module is quite aggressive, the new AMP8MK2 is much cleaner, deeper, wider, more holographic, more resolute and brings more color in the midrange, without having any downside to its sound. 
The bass of AMP8MK2 is slightly deeper, fuller and more natural than the original bass of DX240. I always felt like the default bass can be a bit too fast and feel dry with certain IEMs and Headphones, and AMP8Mk2 works to fix that and provides a more natural, fuller presentation with more substance to each instrument and better realness. The best part is that AMP8MK2 doesn't hinder detail but brings some needed warmth to the original signature of DX240, that can feel a bit too forward and aggressive, especially if you're listening to a lot of rock and metal. 
The midrange is the part where I feel the biggest changes have been made, as AMP8MK2 sounds really engaging, dynamic and punchy, but also musical and colorful. Somehow, iBasso managed to tackle a midrange signature similar to Dethonray DTR1+ Prelude, with a really colorful and pleasing tonality, but excellent details and resolution. It is like you're listening to music, but slightly drunk and feeling in love at the same time. The overall tonality seems to give female voices a sweeter presentation, along with much juicier and more playful guitar solos. Male voices don't seem to be changed much, and MAP8MK2 is the kind of module that will make most music sweeter, but for rock and metal it leaves the voices quite similar to the default AMP1MK3. There's a good sense of with and layering with AMP8MK2, as it improves on the original signature of DX240 with a wider stage and more instrument separation, but also with more depth, thanks to its improved bass. 
Having the larger 4.4mm balanced connector on DX240 also means that I've been using slightly better cables with it, as those were not compatible with DX240 to begin with, so I tried to remove the differences in the cables by using a 2.5mm to 4.4mm adapter with DX240, which may introduce some differences in sonics, but is unlikely to do so. 
The treble of DX240 is slightly more elevated than that of AMP1MK3, but it also sounds less aggressive and more mature, easier to listen to and enjoy. Compared to the vast majority of DAPs, the treble of AMP8MK2 is quite aggressive though, and that's a compliment, because it has excellent extension and energy, a fun character that should provide interesting and pleasing sound. I like the overall presentation of AMP8MK2 more than that of the original AMP1MK3, as it builds upon it and improves all the things I liked about DX240 originally, giving it an improvement without killing the fun factor that DX240 already has, including its very lively and alive sound that brings back memories of when I was going to concerts with all my friends, drinking and partying. 
Comparisons
DX240 + AMP8MK2 vs DX240 + AMP1 MK3 (950 USD + 219 USD vs 950 USD) – The best way to describe AMP8 MK2 is in relation to the original AMP module that DX240 comes with, so the differences are actually quite high, and the new AMP8MK2 gives DX240 a much more engaging presentation, with more midrange sweetness, more musicality, and better overall detail, more focus on lows, and better bass, as well as a smoother and more refined treble. Virtually every single person who hears both should be enticed to make the upgrade, and if AMP8MK2 was widely available, I would recommend pretty much everyone to go for it, because the increase in the overall dynamics, punchiness and clarity it brings to DX240 is really nice, and it feels a bit like it transforms an already good DAP to an incredible one, just like AMP8 did for DX220 in the past. 
DX240 + AMP8MK2 vs Astell & Kern SE180 (950 USD + 219 USD vs 1500 USD) – This comparison is on everyone's mind, at least it appears in many of the mails I am receiving from you guys, so I ought to write it here. The overall sound is still considerably warmer on SE180, also thicker, and smoother, while AMP8MK2 has a considerably more lively, more forward and more aggressive presentation. This is not a critique necessarily, since certain music like EDM, Dubstep, Metal and Rock can sound better like this, and depending on what your favorite IEMs / Headphones are, this aggressive presentation of AMP8MK2 is really welcome and gives a very lively and uplifting feeling to all music. The maximum driving power is comparable between AMP8MK2 and SE180, but absolute maximum volume might be slightly higher on SE180, although if you reached the absolute max on either, your ears are not going to have a great time with most IEMs and Headphones. All in all, the choice is simple here, if you prefer a smoother, leaner signature that is smoother, ahs slightly more lows and substance, and also slightly more depth, then SE180 should be your choice, while if you prefer a leaner bass, and a more aggressive signature, and for music to sound closer to its live presentation, and give you the feeling you're in a concert, then DX240 with their AMP8MK2 should be the choice. 
DX240 + AMP8MK2 vs Dethonray DTR1+ Prelude (950 USD + 219 USD vs 1000 USD) – DX240 is now approaching the overall signature of DTR1+ quite a lot, and they sound fairly similar, although DTR1+ seems to have some volatility depending on what it is powering, having a slightly different signature between low impedance IEMs, full sized headphones, and planar magnetic headphones. Of course, there's the balanced factor to take into account, AMP8 MK2 uses a balanced connector, while DTR1+ Prelude has only a Single Ended output, so based on your current selection of cables, you may be able to squeeze more performance from AMP8MK2 as most folks will get high-end upgraded cables in balanced format, rather than Single Ended format, and even if you have 2.5mm cables, you could easily get an adapter to 4.4mm that AMP8MK2 uses. Of course, you could get an adapter from any balanced cable to Single Ended too, but there still are some differences, with AMP8MK2 sounding slightly more aggressive, more forward, and also presenting the midrange more forward than DTR1+ Prelude. The overall body is slightly higher on DX240 too, but so is the overall treble presence and forwardness, which can make DTR1+ Prelude sound slightly smoother. 
Value and Conclusion
Speaking of value, for the price of 219 USD, you can give quite a significant upgrade to your DX240, and in the right direction. The sound improves, the battery life slightly decreases, but the dynamics, details and overall clarity of the music increases. I would say that for the price of the DAP, the AMP Module is not very pricey and actually proposes a good overall value, giving DX240 more life and better sonics for just a fraction of the original price (less than 30% of the price of the DAP). 
At the end of the day, if you're looking for a high-end amplifier module for your DX240, and if you don't want to break the bank, but if you do want to get the best performance possible from your DAP, then adding AMP8MK2 should improve the overall sonics of DX240 significantly, give it a more lively, slightly less aggressive, but more punchy sound with better detail and contrast, for a really fair price. It will also add 4.4mm balanced outputs, which are essential nowadays, considering the vast majority of competition and cables available for both Headphones and IEMs. 
Product Link
You can grab one from www.amazon.com here: https://amzn.to/3CHrJxt
If you're in the UK, you can grab one from www.amazon.co.uk here: https://amzn.to/36gMsvK
And if you're from Europe, you can grab one from www.amazon.de here: https://amzn.to/3pZ8OZO
---
---
--- Please remember to stay safe, and always have fun while listening to music!---
 - If you have a dime to spare, and donate, to help us with electricity and work expenses, it would make my day much brighter, as it would help me improve things around the website and increase the frequency of my posts - 
---
Full Playlist used for this review
We listened to more songs than those named in this playlist, but those are excellent for identifying a sonic signature.  PRaT, Texturization, Detail, Resolution, Dynamics, Impact, and overall tonality are all revealed by those songs. We recommend trying most of the songs from this playlist, especially if you're searching for new music!
https://www.youtube.com/playlist?list=PL_cjBXGmwSHSdGcwuc_bKbBDGHL4QvYBu
--- Contact Us ---






---
---