Master & Dynamic ME05 IEMs – Enter The Golden Competitor
When you need to go premium, you can always rely on Master & Dynamic. Today's review revolves around the golden traditional IEMs, Master & Dynamic ME05, priced at 85-100 USD at the moment of writing this full written review. This means that the main comparisons will be with HIDIZS MS2 Rainbow (90 USD), iBasso IT01X (110 USD), and CCA CKX (70 USD).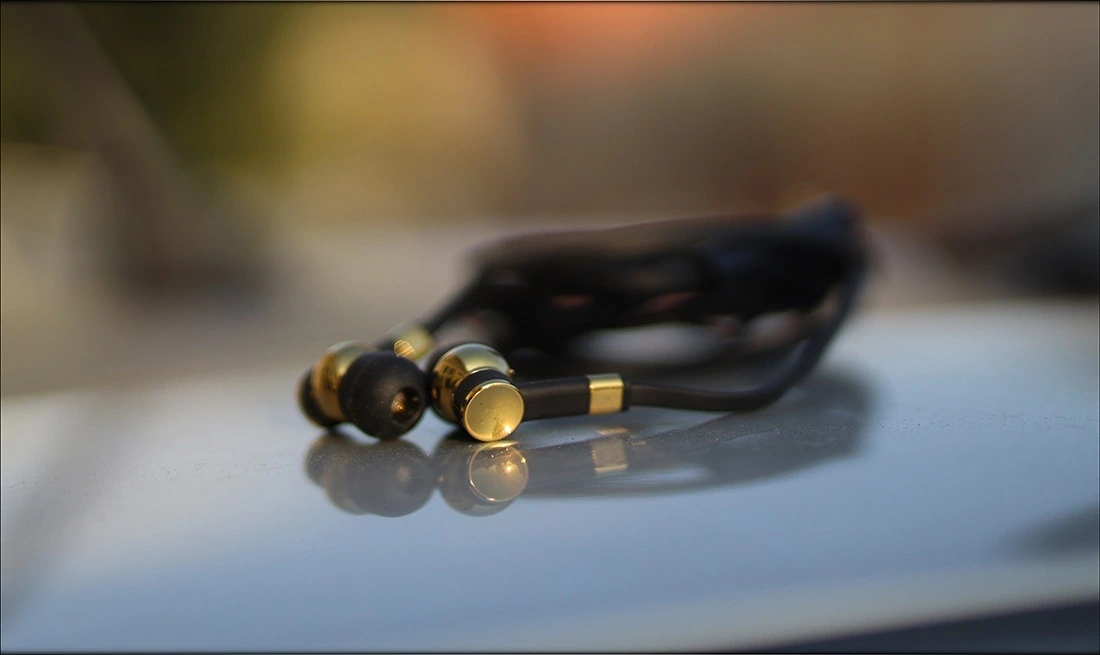 Introduction
Master & Dynamic are the absolute masters of TWS IEMS, having made the most popular high-end TWS flagships, and even the TWS IEMs that the editor of Audiophile-Heaven is using on a daily basis, the MW07GO. Their products are always premium, well made, and provide an excellent sonic performance, plus great comfort and aesthetics. Master & Dynamic also offers great warranty and support for their customers, being one of the companies I like recommending and using myself. 
It should be noted that I have absolutely no affiliation with Master & Dynamic, I am not receiving any incentive for this review or to sweeten things out. I'd like to thank Master & Dynamic for providing the sample for this review. Every opinion expressed is mine and I stand by it. The purpose of this review is to help those interested in Master & Dynamic ME05 find their next music companion. 
Product Link
You can grab one from www.amazon.com here: https://amzn.to/3oxkDX8
If you're in the UK, you can grab one from www.amazon.co.uk here: https://amzn.to/3DdS85a
And if you're from Europe, you can grab one from www.amazon.de here: https://amzn.to/3laUXgS
Packaging
First things first, let's get the packaging out of the way:
Most entry-level IEMs nowadays have an interesting package, so it is no surprise that ME05 also has a good package, with a good selection of tips, 5 sizes, and with a nice carry pouch included as well.
The IEMs have non-removable cables, but they have a flat cool-looking cable, and a microphone in the cable itself.   
Build Quality/Aesthetics/Fit/Comfort
If you feel that having non-removable cables is weird, you need to learn more about Periodic Audio and their selection of high-end IEMs with non-removable cables. The flat cable of ME05 helps a lot with the comfort and it is not tangle prone, nor microphonic, although you're supposed to be wearing ME05 straight-down which usually results in a lot of microphonic noise. They offer a good amount of isolation, especially thanks to their sonic signature, which is bass-heavy and which covers most noise even at low volumes, as the passive isolation is around 15dB. 
Chifi products really spoiled all of us, but none of them offers a good selection of tips at this price point, and ME05 is the only one I reviewed around 100 USD to offer 5 pair of tips. Even with the default medium sized tips, I am having excellent comfort on the ME05, they fit well with my ears, and they feel nice. 
Driving the ME05 is not overly easy, they need some power and for my typical listening levels, I am hovering around 110 on the SE180 from Astell&Kern. There is no driver flex, and this is a full dynamic driver IEM, coated in titanium. To get the best out of ME05, you will need something like FiiO BTR5, Shanling M3X, or a quality source, and using an entry-level or low quality source, you may miss a lot on their potential. 
Sound Quality
If you're a diehard basshead, you'll know and understand what I mean when I say that ME05 can tickle with my inner senses in terms of bass reproduction. The overall signature is heavy, fun, thick, choking with substance and impact, and but there is a good amount of upper midrange and lower treble to counter balance that bass, so you could say that ME05 is generally fairly V-Shaped, and the midrange is fairly clean, although a bit bloom from all the bass is present. 
The bass is the central element in ME05's sonic presentation, with a really satisfying, deep and fun presentation. Bass speed is natural towards slow, so all instruments have a bigger and heavier presentation than they usually are. This means that a lot of the sound is full and delightfully heavy. The upper bass is as enhanced as the lower and sub-bass is, basically the entire bass having received an uplift, and this leads to a fairly strong low end for ME05. There is some bass bleed in the midrange, especially the first part of the lower midrange, which colors the drums to be more prominent than you'd expect, and there's some slight bloom, to the sound, which can easily be solved if you're patient, have an EQ and dial the ~100Hz area lower with a few dB. There's a good focus on the bass, and it is not one of those wide bass presentations, but the soundstage is wide, especially with EDM, Pop and Electronic music. 
When getting in the main treble part of ME05, the sound becomes more balanced and natural, with a fairly fun and clean midrange, although recessed compared to the main bass and the upper midrange/lower treble. Midrange is fairly detailed, with a really natural tonality for both male and female voices, and the midrange has a ton of texture for a Titanium coated driver. The whole presentation is actually fairly musical and enjoyable if you don't mind the stronger bass. 
Looking at the treble, it has a good amount of energy in the lower treble, which is inherited from the upper midrange, after which it gently rolls off. Treble has some texture, which helps ME05 sound more detailed, but can also result in a slightly fatiguing experience while listening to them, especially at loud volumes. The sonic presentation of ME05 has a good overall soundstage, natural in size, but with good separation between instruments, and with great dynamics. For the price, you'd expect a veiled or an overwhelming presentation, but it is all clean, clear with good dynamics and a good stage. I can easily recommend ME05 for Pop, Electronic and contemporary music, but not for Metal or Rock. 
Comparisons 
The main comparisons will be with CCA CKX, iBasso IT01X, and HIDIZS MS2 Rainbow. All of those are fairly potent newly released IEMs, and from what I could gather, ME05 has been released a long time ago, so it will be fun to see how an older but more expensive IEM holds up to newer and entry-level priced alternatives. 
Master & Dynamic Me05 vs iBasso IT01X (100 USD vs 110 USD) – Starting with the strongest competitor, IT01X is an over-the-ear only design, but with excellent overall detail and bass. It is less boomy, but has slightly less bass amount than ME05.The overall midrange is also more clean on ME05, but the treble is more mature on IT01X, which is less harsh, with less grain, and which has a more natural treble. The overall soundstage is fairly large on both, a bit larger on IT01X. Both look and feel premium, but as you can see from my shots, ME05 really didn't want to be underwhelming when it came to the gold and flat cable looks that will steal your friend's eyes. 
Master & Dynamic Me05 vs HIDIZS MS2 Rainbow (100 USD vs 90 USD) – Ms2 Rainbow is a good-looking IEM, and fairly similar in pricing to ME05, at least at the moment of writing today's review. The overall sound is more V-Shaped on MS2 rainbow, and although it can sound a bit more detailed than Me05, ME05 is more fun, has more bass, more impact, better dynamics, a wider soundstage with more instrument separation, and generally sounds more refined, thanks to the Titanium coated driver. 
Master & Dynamic Me05 vs CCA CKX (100 USD vs 70 USD) – I'm a big fan of Chifi and you can easily see why they are dominating the audio market now, or if you can't, it is always the price performance ratio. CKX is more detailed than ME05, but it sounds bright in comparison and lacks the overall impact and thicker, expressive low end that ME05 has. ME05 is more dynamic, and the titanium coated driver brings out more dynamics and more substance in music, making everything more refined. 
Value and Conclusion
The value of ME05 may not have been great at 200 USD when it was released, or at least by today's standards, but judging from what was available at that point, you could say that for that market, it was priced pretty fair. It a recent development that we have better performing IEMs for lower prices, and with the new adjusted price of around 85 USD, they are a good and fair value for what they offer, especially if you're looking for a straight-down IEM with a flat cable, both of which are things that the Chifi market doesn't seem to be enthusiastic about. 
With a premium package, premium comfort, and premium presentation, with good ergonomics, and a fun, bassy presentation, you're sure to have fun with ME05. It has the excellent support you can expect to get from Master & Dynamic, and if you end up using their products, you'll soon understand why it is one of my favorite companies to get audio products from, and why the editor of Audiophile-Heaven, who has access to countless products, is still using the MW07GO on a daily basis. 
At the end of today's written review, if you're looking for a warm and bassy IEM, with premium aesthetics, a nice package, good ergonomics and a detailed sound with a stronger V-Shaped sound, then ME05 from Master & Dynamic is a great option even today.
Product Link
You can grab one from www.amazon.com here: https://amzn.to/3oxkDX8
If you're in the UK, you can grab one from www.amazon.co.uk here: https://amzn.to/3DdS85a
And if you're from Europe, you can grab one from www.amazon.de here: https://amzn.to/3laUXgS
---
---
--- Please remember to stay safe, and always have fun while listening to music!---
 - If you have a dime to spare, and donate, to help us with electricity and work expenses, it would make my day much brighter, as it would help me improve things around the website and increase the frequency of my posts - 
---
Full Playlist used for this review
We listened to more songs than those named in this playlist, but those are excellent for identifying a sonic signature.  PRaT, Texturization, Detail, Resolution, Dynamics, Impact, and overall tonality are all revealed by those songs. We recommend trying most of the songs from this playlist, especially if you're searching for new music!
https://www.youtube.com/playlist?list=PL_cjBXGmwSHSdGcwuc_bKbBDGHL4QvYBu
--- Contact Us ---






---
---