Dunu Falcon-C – Clear, Vivid, Personal
Dunu Falcon-C is a new model made by the Chinese company Dunu, and it comes at a sweet price spot and with a sound that promises to give us a new insight into music. We're going to look into how it sounds and how it compares to DK-3001 in today's review.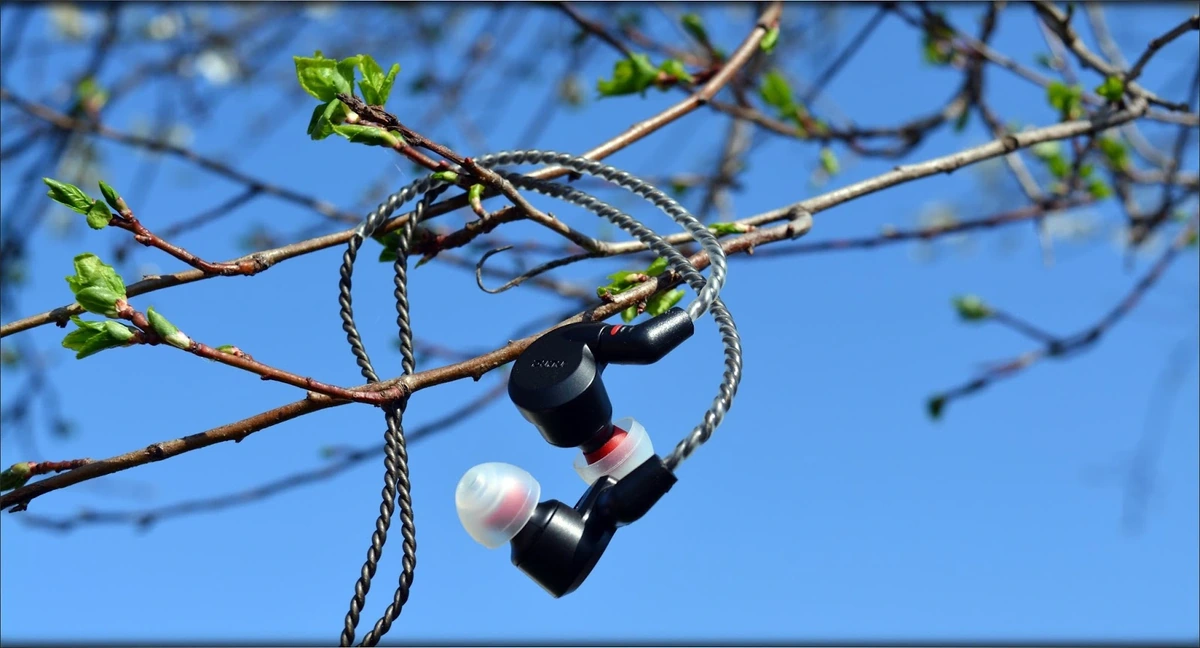 Introduction
We looked into Dunu DK-3001 a while ago, and we were left with a rather positive overall impression, as it sounded amazingly good, being one of the best IEMs of 2017, regardless of the price range. Even so, DK-3001 wasn't quite that comfortable for everybody, but it still beared the quality of Dunu, with excellent overall built quality and with an excellent set of accessories, along with a great price tag, so we are more than eager to see what Dunu has been up to and if they managed to improve their comfort with the newly released Falcon-C. 
It should be noted that I have absolutely no affiliation with Dunu, I am not receiving any incentive for this review or to sweeten things out. This review is not sponsored nor has been paid for by Dunu or anyone else. I'd like to thank Dunu for providing the sample for the review. The sample was provided along with Dunu's request for an honest and unbiased review. This review will be as objective as it is humanly possible, and it reflects my personal experience with Dunu Falcon-C. Every opinion expressed is mine and I stand by it, the purpose of this review is to help those interested in Dunu Falcon-C find their next music companion.
Product Link
You can purchase Dunu Falcon-C and other Dunu products from www.amazon.com here: https://www.amazon.com/DUNU-TOPSOUND-Falcon-C-Flagship-Domestic-products%E3%80%91/dp/B078MV22MN
Packaging

First things first, let's get the packaging out of the way: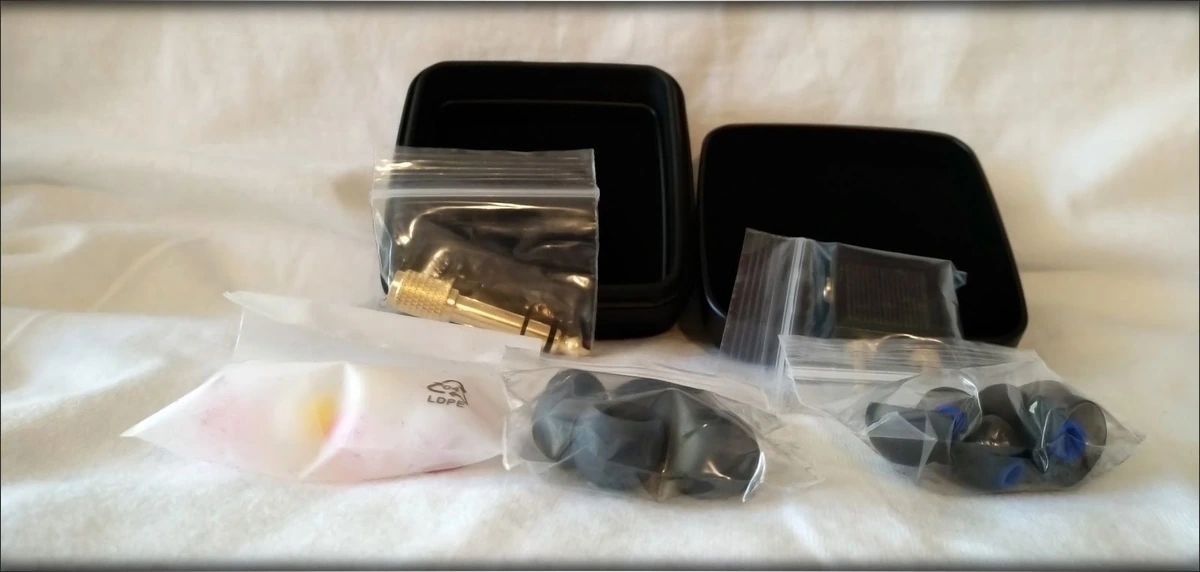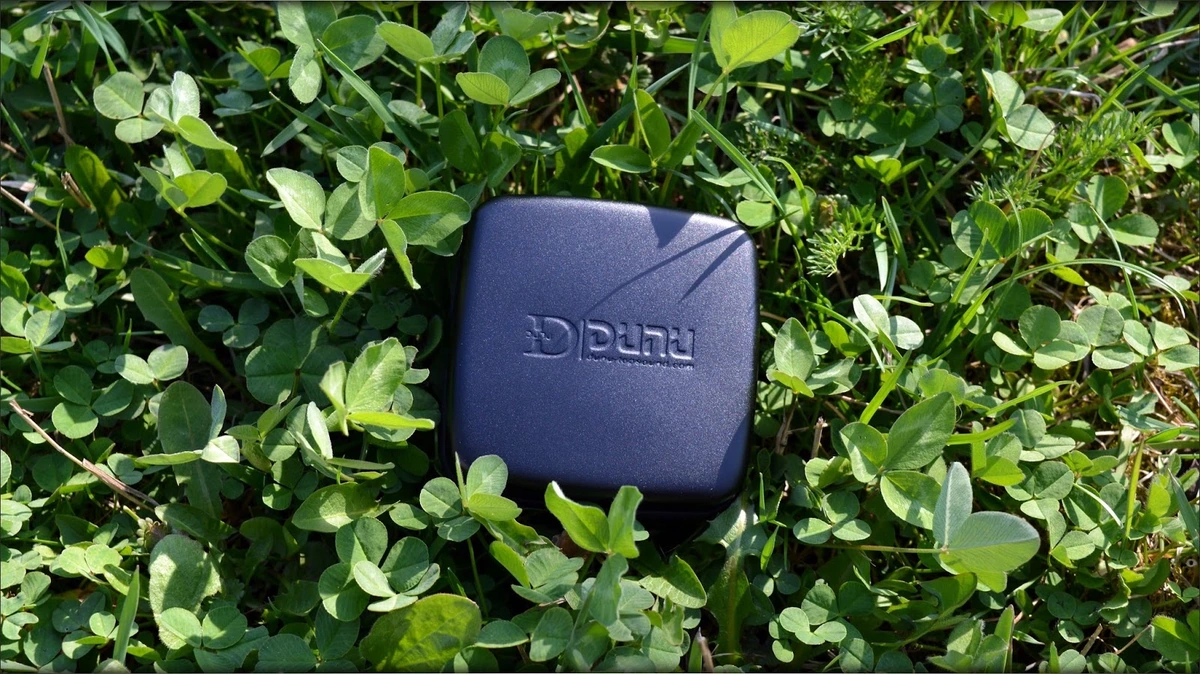 It is very easy to notice that Falcon-C is made by Dunu, like its bigger brother, as it comes once again in an elegant, sleek and beautifully designed package, along with a large number of accessories and tips. 

Falcon-C comes in a nicely silvery wrapper cardboard box in which you can find a black hard cardboard box, which comes with a Dunu seal. Inside this, you can find the IEM bodies seated in a hard foam cutout, with their carrying box seated right beneath the IEMs themselves. 

Dunu went for a different carry box this time, instead of the pelican plastic box, this time Falcon-C coming in a metal rectangular carrying box, similar to what HIFIMAN offers with their RE2000 and with what iBasso offers with IT-01, but in a more square shape. 

Falcon-C also comes packaged with one detachable cable, and a large number of tips, including our favorite, Spinfit tips. 

All in all, the package contents is good enough to warrant their price range, and there are IEMs priced much higher that come with less accessories. Even so, there are also IEMs priced lower that come with more accessories, like FiiO F9Pro coming with balanced cables as well, but we'd like to remind that the SpinFit tips included in the package are a rather important aspect of Dunu Falcon-C, as we found ourselves using those tips even with expensive Top Of The Line IEMs, like HiFiMAN RE2000. 

Build Quality/Aesthetics/Fit/Comfort

Starting with this point, Falcon-C starts to become quite different from DK-3001 made by Dunu. 

The build quality, while just has good, has became something else entirely with Falcon-C, which are made to be ergonomic. They look pretty awesome, in an industrial style, with a more aggressive outer appearance, but the most important aspect with Falcon-C is their fit, which this time gets a golden rating from us, they simply fit in almost every ear they were tried with, and they feel quite comfortable even after being worn for a longer period of time. 

The design is semi-open to open this time, so the isolation isn't the most important aspect of Falcon-C, but they isolate well enough so that we could take a fun walk through the noisy streets of Bucharest without an issue. 
The wearing style is limited to over-the-ear, but we feel like this might be for the better as there is no microphonic noise, and no issue to talk about. The MMCX connectors are very strong and we feel confident in saying that those won't fail with Falcon-C, the whole IEM being very solid and feeling quite nice. 

The large number of tips included, and especially the SpinFit tips included help with Falcon-C's fit as well, making it a very comfortable and pleasing IEM to own. 



Sound Quality

The overall sonic signature of Falcon-C is somewhat similar to DK-3001, but with some changes. The general tuning is slightly V-shaped tuning, with the bass and the treble enhanced by a little bit, with a very revealing overall signature, and with a bit of an emphasis around the 6-8kHz area, giving an ever so stronger sound to cymbal crashes. 


The sonic abilities of Falcon-C are most impressive, and they can come very close to their bigger sibling, DK-3001, although Falcon-C has a slightly stronger overall treble, and maybe a slightly less revealing overall sound. 

The soundstage is slightly more intimate this time, introducing a more personal relationship with the music and, along with the stronger treble and bass, making the music quite a bit more engaging and enhancing the levels of vividness Falcon-C has. 

The bass is deep and goes down low, provides good impact and rumble, and has a natural decay, being revealing enough to show a good amount of textures with many songs which had a more intricate recording. The punch and slam is quite good, and the overall bass feels deep and natural. 

The midrange is slightly recessed, but provides an excellent amount of insight to the music, the PRaT and ADSR characteristics of Falcon-C being able to reveal very fine textures in certain songs, like those of Mindless Self Indulgence. Female voices feel emotional and emphatic while male voices come through with good depth and strength.

The treble is a little hot around the 6-8kHz area, with some emphasis on the metallic tinge of a cymbal crash, but this only makes metal music and rock more vivid, along with giving acoustic music a really nice sense of realism for things like the bite of an acoustic guitar. 

All in all, the sonic signature of Falcon-C is energetic and upbeat, and they are not a smooth nor a relaxing IEM, being an excellent pairing for Rock, Metal, Pop, Electronic and other upbeat music. 



Soundstage

The soundstage of Falcon-C is on the more intimate side of things, bringing the music and the musical scene closer to the listener, giving a really nice sense of intimacy along with a raw, direct feeling to the music. Along with their rather energetic signature, the sonic environment is perfect for rock and metal, providing a really nice sense of energy and artistic expression, everything feeling explosive, and providing a very impressive approach. Classical music combined with metal, like the songs of Haggard also work very well, Falcon-C's soundstage being good at bringing the little orchestra instruments closer to the listener. 



PRaT / ADSR 

The PRaT and ADSR characteristics of Falcon-C are quite impressive as well. The finer nuances in instrument's textures are well revealed by the energetic IEM, and things such as the textures of a trumpet are expressed vividly.



Portable Usage

This is a point where Falcon-C was interesting to test as DK-3001, while good, wasn't quite the most portable IEM for everybody as some people mentioned some comfort issues. Falcon-C, on the other hand, is so comfortable that I have been wearing it for days in a row while out and about, without feeling any kind of discomfort, being comfortable. The included spinfit tips, which I've also been using with other IEMs, even with flagships, do their job amazingly well, and at times, I come to realise how amazing of an achievement the partnership between Dunu and Spinfit is, as Spinfit tips really help with comfort for every single IEM I've tried them with. 

The other thing I've noticed is that although Falcon-C is quite open in its design, with a little vent on the inner side, they still isolate the outside noise quite well, as I've been able to take walks through my hometown of Campulung (been on a little vacation here), even walking on the main street where all the traffic is, and still being able to enjoy the music to the fullest. I have to admit though, I have done those tests on louder volumes. On another note, Falcon-C doesn't leak sound quite that much, and I've been able to listen to music in the same room as my girl without any issue. 

Falcon-C is easy to drive and they aren't really prone to hiss, although they don't really change that much with different sources either, being quite enjoyable even from a typical smartphone. 



Comparisons 

This is the part everyone's been waiting for, and we promise to make most of it!


Dunu Falcon-C vs Dunu DK-3001 – Probably the most important comparison there, Falcon-C is very capable and holds its ground nicely when compared to the mighty DK-3001. The difference in detail is there, but Falcon-C is able to hold its ground. Most notable, DK-3001 has an edge in naturalness and clarity, but the comfort is worlds apart on falcon-C, which is a really comfortable IEM, where DK-3001 was a little less comfy for some users. The number of accessories included with each is amazing by itself, both DK-3001 and Falcon-C coming with a wide range of tips and other interesting accessories, but DK-3001 comes with both a single ended cable, and a Balanced cable, where DK-3001 comes only with a single ended cable. The cable quality is great on both, but for Falcon-C, the ergonomics of the cable feel one step forward, as DK-3001 had solid ear hooks parts, where it needed to take the shape of the ear, where Falcon-C has a flexible part in that area, resulting in better overall fit and comfort. The tuning is slightly different as DK-3001 was less V-shaped, where Falcon-C has more treble and a little thicker bass, with a slowe bass and a slightly more treble around the 7-8 kHz area. The price difference is not quite that small, but each of Dunu's offerings feel priced well for their abilities, and as many people loved DK-3001 for their incredible sound and overall quality at that price, Falcon-C is even more impressive at its price. 
Dunu Falcon-C vs FiiO F9Pro – Many of Falcon-C's competitors will come from China as many new Chinese companies tend to create amazing little IEMs with excellent performance and price ratio, like F9Pro from fiiO. F9Pro is slightly cheaper than Falcon-C in price, but this doesn't mean that it has any lower quality, as both f9Pro and Falcon-C come with an amazing array of accessories. F9Pro has two cables bundled in the package, along with a better carrying case, which is exactly the same case as the one we found on DK-3001, where Falcon-C has a better tip selection as it includes spinfit tips, which is one of our favorites. F9Pro and Falcon-C are both golden in their comfort, and both excel at offering a very detailed sound. Both have a similar tuning, but Falcon-C has slightly more bass impact, and a thicker overall sound. They seem to appeal to slightly different publics, but both are instant favorites for each of their price, F9Pro having the balanced cable, while Falcon-C having the tips which are quite impressive on each. 
Dunu Falcon-C vs Sennheiser M2 IEBT – This comparison has been added mostly because the price of the two is similar, but there are some basic differences between Falcon-C and M2 IEBT. The first difference, and maybe the most obvious one, is that M2 IEBT is a bluetooth IEM, while falcon-C is a wired IEM with detachable cables. M2 IEBT sports a much stronger V/U – shaped sound with a stronger treble, stronger and slower bass, more raw impact and a more distant midrange. Falcon-C comes through as more balanced and as a wider-case scenario IEM, but it doesn't have bluetooth like M2IEBT. The tip selection is with a greater number on Falcon-C, but a comparison between the cables is not possible. M2 IEBT sports APT-X, while Falcon-C can take advantage of any DAP's power it is connected to. Those two are very different products with very different sounds. 
Dunu Falcon-C vs Oriveti New Primacy – This is a very interesting comparison because we really liked ONP and it was a great IEM on its own right. The first difference is in fit and comfort, and while for some people driver flex isn't quite a big deal, ONP has a fair amount of it, while Falcon-C has none, resulting in a better comfort for Falcon-C. The sound is different, with ONP having a quicker bass, a less elevated bass, a more natural sounding midrange, and a smoother treble with a more natural tone to it, while having a slightly smaller soundstage than Falcon-C, while Falcon-C has more instrument separation, a more direct and raw sound, with a stronger bass, more bass impact, more treble, more pronounced treble and slightly more recessed midrange. Both are good IEMs, both have detachable cables, both come with a good selection of tips and with similar carry boxes, but Falcon-C comes with spinfit tips which also add to their improved comfort. Both are good value IEMs, with different sound, which makes us lean towards feeling that they are intended for different publics. 


Recommended Pairings

While testing the pairing abilities of Falcon-C, we found out that while they scale well with better sources in clarity and detail revealing abilities, they are not quite the most source dependent IEM out there, a bit like how IE800 from sennheiser isn't quite that source dependent. Usage of a single dynamic Driver might have a big impact on this, and the bright side is that Falcon-C works well with anything, from a typical smartphone or tablet, up to the best audiophile DAPs out there. 


Falcon-C + Hifiman Megamini – Megamini is an interesting pairing for Falcon-C, providing them with an excellent amount of life and detail, a great amount of power and vividness, with no apparent drawback. The minimalist nature of Megamini is the biggest factor to consider when going for it, but at its 100$ price point, it really doesn't disappoint. 
Falcon-C + Cayin N5ii – Cayin N5ii is an amazing DAP to combine with Falcon-C as it provides an excellent overall sound, with a good amount of dynamics, a clear and vivid presentation, and with a good amount of details, along with excellent other abilities, like streaming abilities and a good battery life. Falcon-C sounds a bit brighter with N5ii than with other DAPs we paired it with, but we liked this pairing quite a lot, working well for rock and metal music. 
Falcon-C + Opus #1s – #1s is a strong-sounding DAP with a very forward overall sound and good instrument separation. It clearly has power to spare when driving Falcon-C, and it provides them with a vivid approach. Punk and metal sounds very nice with this pairing, and the biggest deciding factor when going for Opus #1s is that #1s comes with no streaming abilities and it is a more basic touchscreen DAP, which does one thing, but does it well, play music from its mSD cards. 


Value and Conclusion

First, we should remind the price of Falcon-C, which is quite pocket-friendly at only 220 USD at the moment of writing this review. At this price, it has very little competitors, direct or otherwise, as very few IEMs come with the same amount of accessories, build quality, and support, along with the same sonic abilities as Falcon-C. 


Starting with the overall package, with Falcon-C you get a nice package, with a wide selection of tips, including Spinfit Tips, which are some of our favorites since we tested DK-3001, along with a nice metal carrying case, and a very nice-looking MMCX cable. The quality of the cable is very good, and what is actually the best part is the ergonomics of it. 

Both the cable and the IEMs have excellent overall ergonomics, with a very stable fit, excellent long-hours wearing comfort, and with a good amount of isolation and little sonic leakage although Falcon-C seems to be somewhat open in their design. 

The sound sure is a lively one, with a strong, impactful and deep bass, with a natural decay and overall speed, with a slightly recessed meringue with excellent clarity and texture / revealing abilities, and with an energetic treble that proves to be an good friend with rock, acoustic and metal music. 

All in all, Falcon-C is a lovely IEM for their asking price of 220$, and the comfort alone makes them one of our top choices at this price, the spinfit tips part of the package being a very important part of the Dunu Package in our minds. If you're a rock and acoustic music listener, and if you're budget conscious when selecting a IEM, be sure to take a look into Dunu Falcon-C, as you might find a real love with Dunu's latest offering. 
Product Link
You can purchase Dunu Falcon-C and other Dunu products from www.amazon.com here: https://www.amazon.com/DUNU-TOPSOUND-Falcon-C-Flagship-Domestic-products%E3%80%91/dp/B078MV22MN
---
---
--- Please remember to stay safe, and always have fun while listening to music!---
 - If you have a dime to spare, and donate, to help us with electricity and work expenses, it would make my day much brighter, as it would help me improve things around the website and increase the frequency of my posts - 
---
Full Playlist used for this review
We listened to more songs than those named in this playlist, but those are excellent for identifying a sonic signature.  PRaT, Texturization, Detail, Resolution, Dynamics, Impact, and overall tonality are all revealed by those songs. We recommend trying most of the songs from this playlist, especially if you're searching for new music!
https://www.youtube.com/playlist?list=PL_cjBXGmwSHSdGcwuc_bKbBDGHL4QvYBu
--- Contact Us ---






---
---