Calculators, Music & Feelings – FiiO M3Pro Entry-Level DAP
M3PRO is not exactly a linear upgrade from the original FiiO M3K, that I reviewed quite a while ago. Given its pocket-friendly price point of 80 USD, it does replace the original M3K, and it will get compared to M3K, FiiO BTR5, and Earmen TR-AMP. The pairings list will include mostly midrange IEMs, like the Grado SR80e priced at 100 USD, MAS Audio X5h, priced at 300 USD, and Fischer AMPs Fa-4E-XB, priced at 450 USD.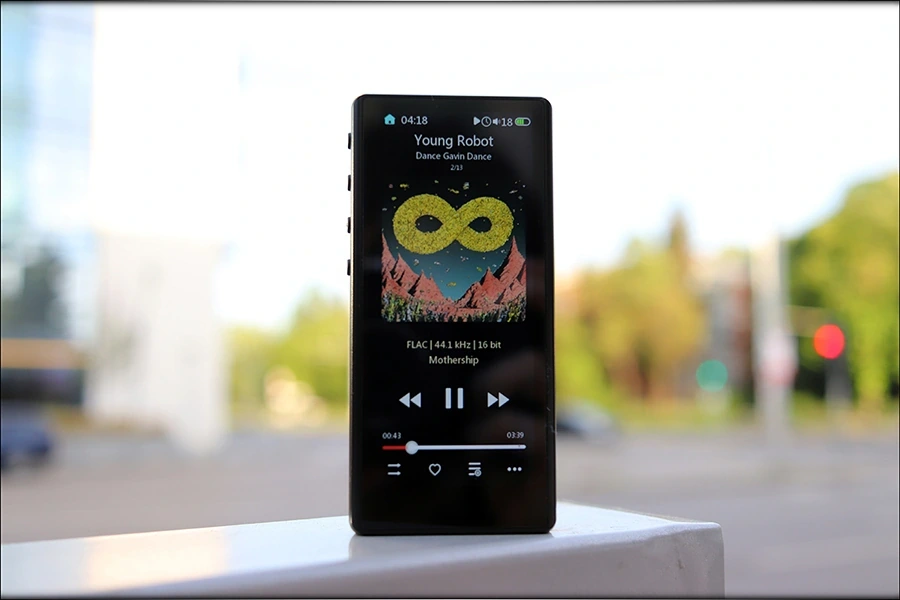 Introduction
My history with reviewing FiiO is pretty clear now, I have done my best to keep a neutral stance about their products, and where they did amazing, I applauded, and where the product didn't impress me as much, I was straight about it. The thing when purchasing FiiO nowadays is that you want to get it from local dealers who are able to support you entirely. You want to be able to get your FiiO products locally because if you purchase directly from FiiO, and if you aren't from China, the shipping cost will be quite high. Also, most local sellers will exchange any unit with a problem with a new one, usually no questions asked, while sending it directly and personally to FiiO for repairs is a slow process and can sometime include some costs. 
It should be noted that I have absolutely no affiliation with FiiO. I'd like to thank FiiO for providing the sample for this review. This review reflects my personal experience with FiiO M3 PRO. Every opinion expressed is mine and I stand by it, the purpose of this review is to help those interested in FiiO M3PRO find their next music companion. 
Product Link 
You can get FiiO M3PRO from Amazon Here: https://www.amazon.com/gp/product/B086Z65V49
Packaging
First things first, let's get the packaging out of the way: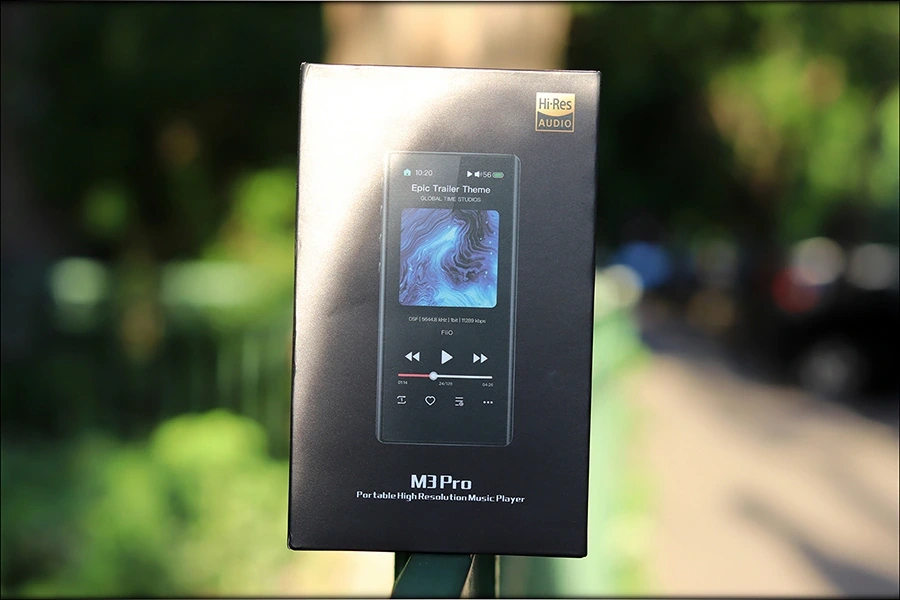 FiiO used to have awesome packages. They still have ok packages, but minimalistic. This being said, I never had the original X3 or their most entry-level line, so I am not sure if this wasn't the case before too. Compared to M3K, the new M3PRO is similar in terms of packaging. 
You get a cable to charge the M3 PRO, and that's about it. 
Build Quality/Aesthetics/Functionality
M3PRO is a tall device, with a small weight, adjusted for portability. Opposed to the Tempotec V1A I reviewed Recently, which had only half of the front covered by a display, M3PRO has almost the entire front featured with a display. Of course, for a DAP, we're talking about thick bezels, but still, it is much more intuitive to have this display to work with, than even M5.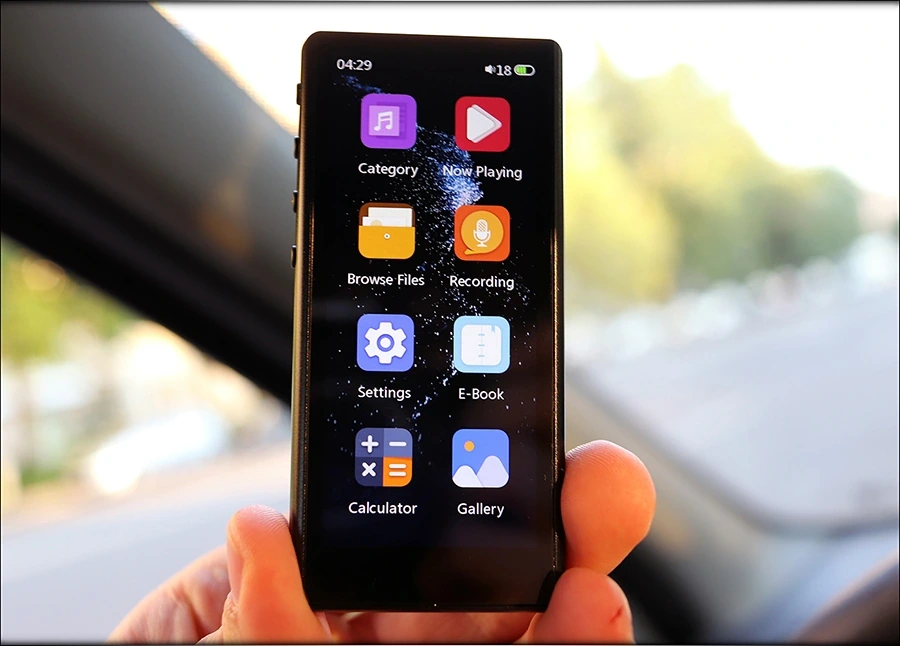 The display is crisp, colorful, and easy to see in full daylight, which is refreshing to see. The increase in resolution compared to M3K is really easy to notice. With DSD support up to DSD128, we have much better hi-res support for fanatics, although I suspect most of you guys aren't getting a ~80 USD DAP for DSD (it doesn't have resolution as good as X7mkii or M11). 
On the left side of M3PRO, we get play buttons, volume buttons, and a tiny power button at the top. The microsd slot is right beneath the buttons. Blind operation is fairly easy and intuitive. All the outputs are at the bottom, with a headphone output that can dub as a line output, in the 3.5mm single ended format, a type-C USB input, and with a little microphone, as M3PRO can act as a little handy recorder. 
The most unique feature of the entire DAP is having a pocket calculator app installed, and although it ain't that useful for pretty much anyone in the era of smartphones, it is cool and kinda cute to see a tiny DAP trying. The e-Book reader feature is also fairly cool, although on a 3.5″ display, you won't get far without eye fatigue and a headache. At least 7″ are needed for a comfortable experience with an e-Book reader. It feels a bit like FiiO got a bundle of apps for the Ingenic X1000E CPU, and left it all in. This was the best decision to make for sure, I want to have those things rather than not have them.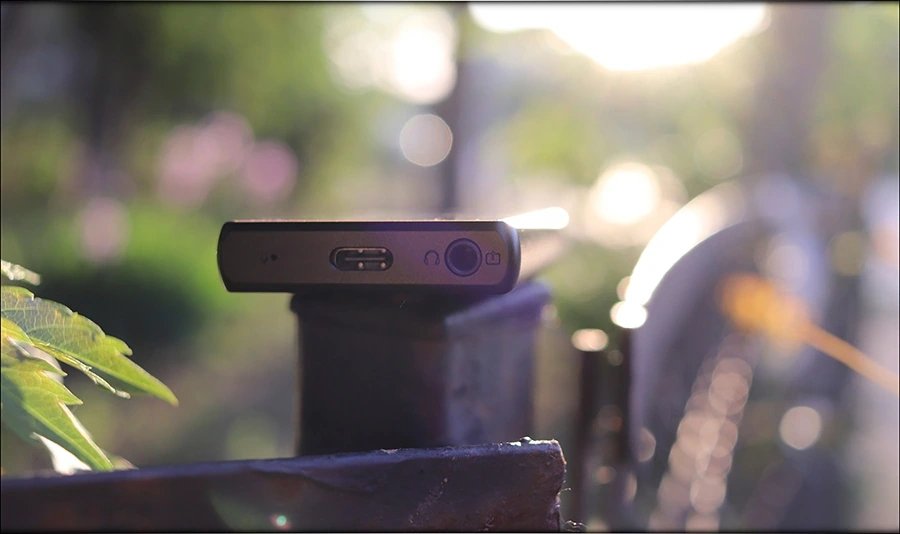 The software is not full Android, but FiiO's aroma of a custom OS based on Android. It works better than most tiny DAPs, but it doesn't allow you to install apps or do any fancy operations. 
The battery life is pretty great, with almost 15 hours of play time declared, and almost 12.5h tested by me. This is more than twice most flagships do at this moment. 
Sound Quality
The sound of M3PRO is totally different from its body, design and ergonomics. It sounds pretty flat and detailed, even analytical at times, with a good amount of overall dynamics. The entire sound is a tad grainy though, the midrange being the most grainy, while the treble is fairly smooth and natural. With a really flat presentation, you can pair it with pretty much anything, and despite the fact that it flatters bassy and warm signatures more, it will show you exactly what you're listening to, pure honest 100% of the time. 
The bass is flat and although it doesn't roll off, it doesn't impress by having a warmer presentation. In fact, for 80 USD, it is one of the quickest bass(es) out there, with a ton of resolution, making it easy to distinguish between multiple basslines in a complex rock and metal song. M3Pro works best with rock, metal, EDM, pop, and the only music style that it doesn't do so well with, from a bass perspective, is Hip-Hop, where you'd generally want more bass, and where the speed of it is not important. 
The midrange is fairly flat, a bit grainy, while bearing a fairly good resolution and clarity. You should've seen my face when I realised that this is nothing like what I expected it to be. I was expecting a warm, closed-in midrange, but M3 PRO has a fairly wide and clear mid. It is also fairly musical if your IEMs / Headphones are, so when you go with a Fa7 or FA9, it will sound beautifully organic and musical. The midrange compliments all music styles equally, everything works well with the mids of M3 PRO. 
The treble is also a surprise, it is fairly smooth, grain-free, despite having a good extension and resolution. While not having the most musical of presentation, M3 PRO manages to have an easy-to-take signature that will be pleasing with both rock, metal, but classical, edm, and even the most sparkly of trancecore. 
It doesn't have a lot of hiss, which means that it works well with Campfire Atlas and most Campfire IEMs, but it still manages to have good dynamics and punch / impact. 
Comparisons
There are many entry-level DAPs out there you guys have asked me to compare the M3PRO to, so I did my best to select the most popular ones, and I hope that I covered the rest in my Youtube Video. The ones I am writing about are BTR5, M3K and Earmen TR-AMp.
Sonically, all of those make a lot of sense to be compared, and I understand your desire to know how M3PRO compares to them, but as far as DAPs go, Shanling M2X and Tempotec V1A are also good comparison points, so keep an eye out for me V1A written review, where I will explore how it compares to M3PRO. 
FiiO M3 PRO vs FiiO BTR5 (80 USD vs 110 USD) – BTR5 is not a DAP, but you guys surely wanted to know how it compares, so besides the two devices serving two entirely different purposes, I can say that if you have the BTR5 wired, it sounds more natural, fuller, with more punchy and energy. M3PRO comes through as having a bit less driving power, it sounds flatter, with more clarity, resolution, and feels more analytical in general. Not only this, but BTR5 has many Bluetooth codecs that make it convenient, except you will always be interrupted by notifications with it, while with M3PRO you can shut the entire world away and just enjoy your music.  
FiiO M3 PRO vs Earmen TR-AMP (80 USD vs 250 USD) – Tr-AMp is the name of a DAC/AMP that's often overlooked despite offering an excellent overall deal for its price point. It has much more driving power than M3PRO, but when connecting an IEM or In-Ear Monitor to both, you can hear that they get pretty coles. TR-AMP still is a bit more natural, has a better dynamics, but M3PRO somehow resolves details a bit better with more clarity. It won't have the same punch, and same bass, which is more rounded on the TR-AMP, but it is a simple solution to enjoy music, while the TR-AMP needs a source, a cable, and as a stack is much less user-friendly. 
FiiO M3 PRO vs FiiO M3K (80 USD vs 50 USD) – M3K is a DAP, and pretty much the one that M3PRO replaces. M3PRO comes with many improvements, like a better display, better actual battery life, better ergonomics and a nicer build. More than twice the driving power for the PRO, a more detailed sound with better resolution, exceptional handling of larger libraries, and despite the body not being much larger, a much larger display too. 
Pairing 
The main pairings for M3PRO are MAS Audio X5h, Fischer AMPs FA-4E-XB, and Grado SR80e. It can pair nicely with IEMs like Final Audio B3, FiiO's own FA7, and many others. Even with those that push the limits of M3 PRO, it still sounds quite nice. 
FiiO M3 PRO + MAS Audio X5h Headphones (80 USD + 300 USD) – MAS X5h is one of those headphones that M3PRO can actually drive quite nicely, but which are quite warm, thick and bassy. M3 PRO and it's flat sound pair well with the X5h, giving them a flatter, more even presentation, where detail can shine through, all while still having a visceral impact and great dynamics. The maximum volume is also pretty deafening, and this tiny DAP surely has enough power. 
FiiO M3 PRO + Fischer FA-4E-XB (80 USD + 450 USD) – This one IEM which has a name that's harder to pronounce than the reason they named it this way, has a really flat and analytical sound, with details that put Etymotic IEMs to shame. It isn't that hard to drive, and it is a great way to show that M3PRO has no hissing, as it can detect hissing from sources, M3PRO also having enough resolution, clarity und energy to make a fun pairing with the FA 4E XB. The best part of this pairing is the overall convenience, you can have proper monitors paired with a good source for less than 500 USD, which at least in the speakers world is not really possible. Unless you remember to read my review of the Audioengine A5+ Wireless. 
FiiO M3 PRO + Grado SR80e (80 USD + 100 USD) – Grado SR80e is a really musical headphone with beautiful mids, and I was pleasantly surprised to see that they keep those mids with M3PRO. The bass is still pretty flat and rolls off in the below 40Hz range, and the treble is actually pretty good, with a nice extension but a fairly good amount of clarity, and a smoother texture that makes it easy to listen to. A great entry-level pair to see what the deal with Grado is, and what type of mids audiophiles go for. 
Value and Conclusion
The price of M3PRO is really friendly, it makes getting into audiophilia and exploring a universe of happiness through music much easier than it was years ago. It ain't as good as M11 or M11PRO, or any of the higher-end DAPs, but it is an excellent entry point if you're curious. You get a hand full of features, along with a good amount of driving power, and you can hear a decent DAC / AMP combination at work, perfect for IEMs. 
M3PRO is a really decent DAP with a small price, with a ton of features and a cool built factor. A bright, sharp display, e-Book Reader, Calculator, Recorder and proper Shuffle are only a few of the features it has to offer for the 80 USD it asks for. 
When pairing it with a headphone / IEM, you get a somewhat dry and analytical sound, which works well, since it can push the most out of chifi and entry-level earphones / headphones. Lots of detail, not a lot of coloration.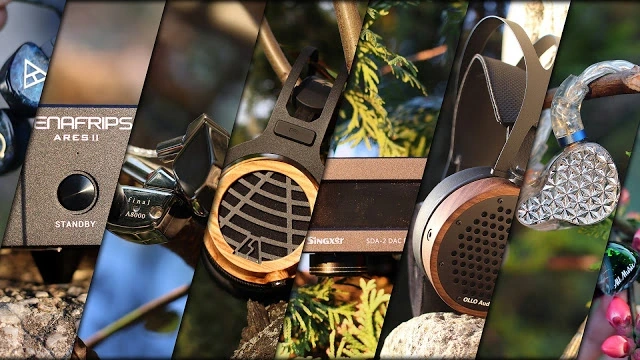 For all those reasons, I will add M3PRO to Audiophile-Heaven's Hall Of Fame, as it replaces the original M3K there, as the best entry-level DAP I heard in 2020. 
At the end of this review, if you're looking for a high-quality DAP with a nice build factor, bright and sharp display, physical buttons, and a few handy features, detailed sound for the entry-level price of just 80 USD, the M3PRO is a fully recommended to you. 
Product Link 
You can get FiiO M3PRO from Amazon Here: https://www.amazon.com/gp/product/B086Z65V49
---
---
--- Please remember to stay safe, and always have fun while listening to music!---
 - If you have a dime to spare, and donate, to help us with electricity and work expenses, it would make my day much brighter, as it would help me improve things around the website and increase the frequency of my posts - 
---
Full Playlist used for this review
We listened to more songs than those named in this playlist, but those are excellent for identifying a sonic signature.  PRaT, Texturization, Detail, Resolution, Dynamics, Impact, and overall tonality are all revealed by those songs. We recommend trying most of the songs from this playlist, especially if you're searching for new music!
https://www.youtube.com/playlist?list=PL_cjBXGmwSHSdGcwuc_bKbBDGHL4QvYBu
--- Contact Us ---






---
---