Class A In A Nutshell – Centrance DACport HD 
CEntrance DACport HD is a class-A portable DAC/AMP for smartphones, priced at 180 USD, making it one of the more expensive DAC/AMPs out there. It will be compared to Earstudio HUD100, FiiO BTR5, Periodic Audio Nickel AMP. It will also get paired with FiiO FA9, HIFIMAN Deva, MAS Audio X5h Headphones.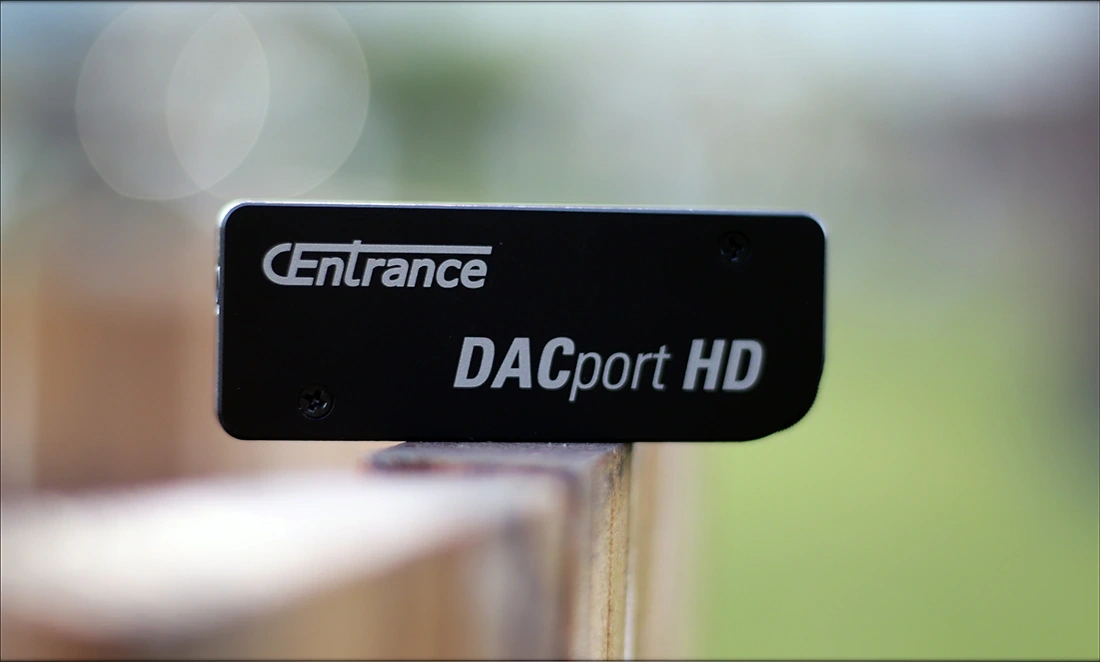 Introduction
Centrance is a company I just started reviewing, so this is is going to also be one of those "First Look" articles, where I explore how a company is like, how purchasing their product is like, and what they do best. So far, Centrance has been very responsive, helpful, and feels like one of those smaller companies where everyone is concerned about the customer satisfaction, and no one wants to make any mistake, so they do their best to take care of guys like me and you. 
It should be noted that I have absolutely no affiliation with CEntrance. I'd like to thank Centrance for providing the sample for this review. Every opinion expressed is mine and I stand by it, the purpose of this review is to help those interested in Centrance DACport HD find their next music companion. 
Product Link
You can get the DACport HD from The Centrance Website here: https://centrance.com/store/DACport-HD-p53351211
Packaging
First things first, let's get the packaging out of the way: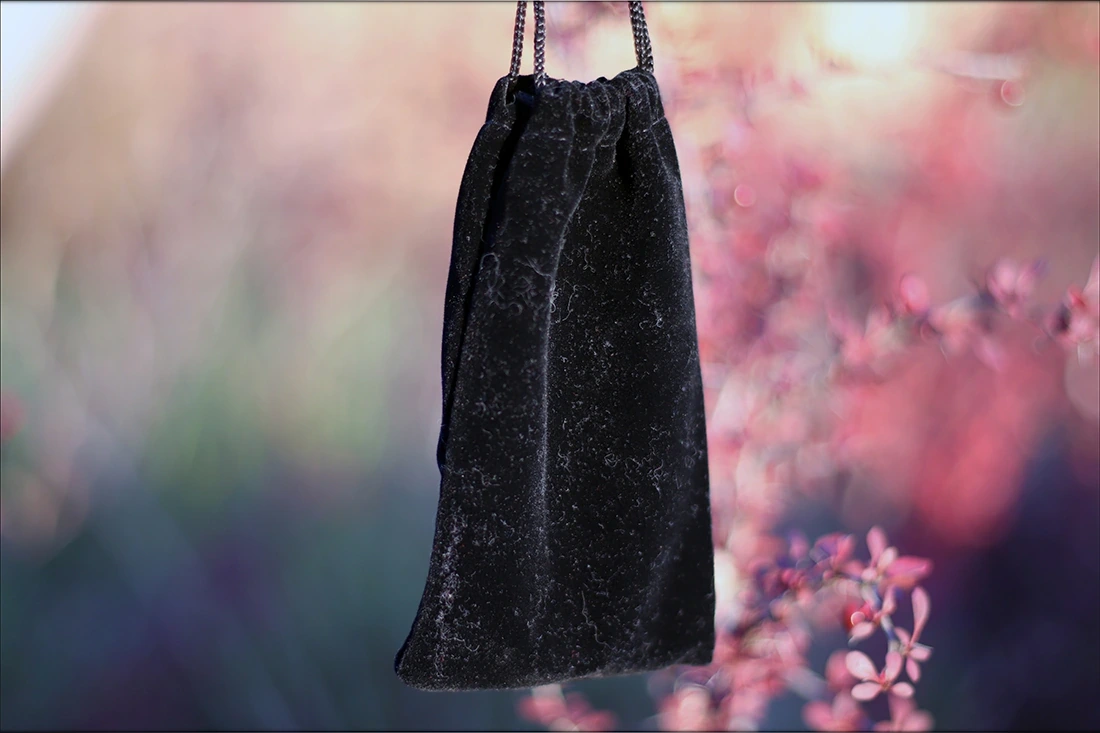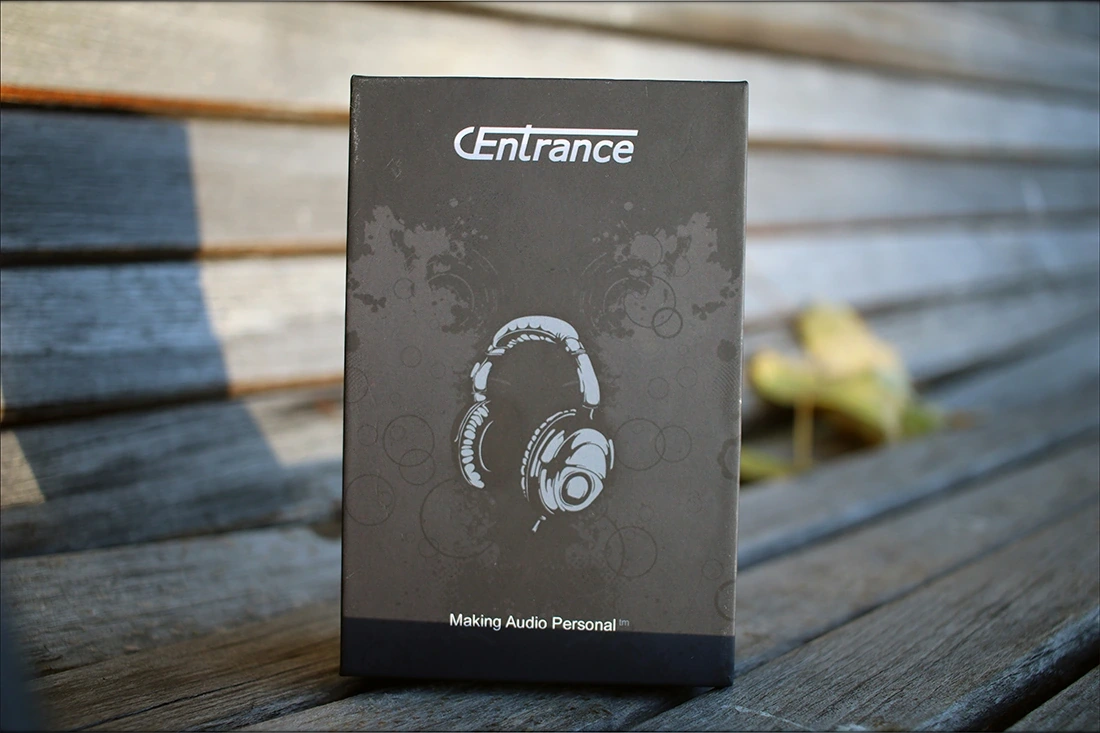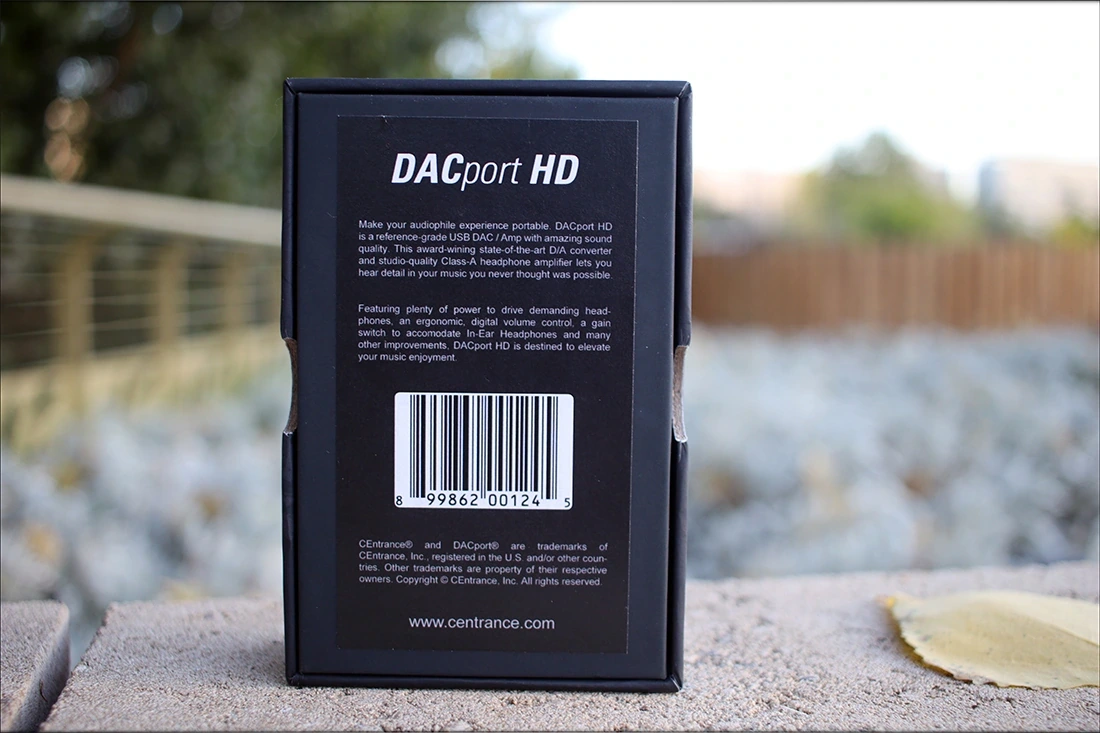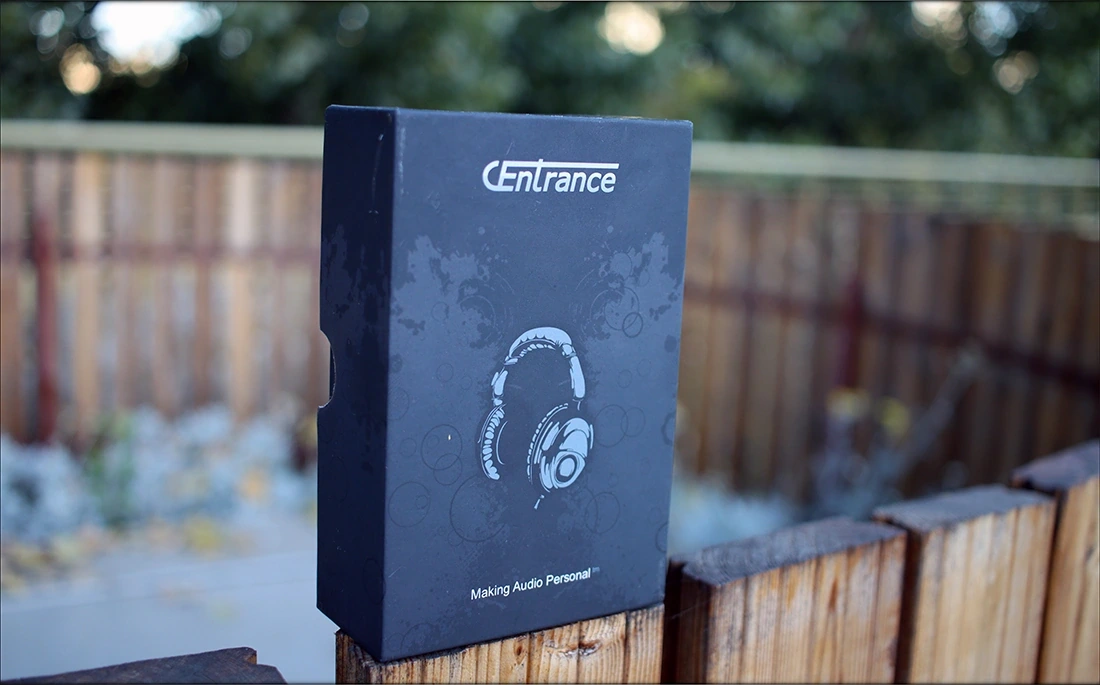 The package of the DACport HD is quite minimalistic, with just a USB cable included in the package, along with a little pouch to store the DAC and to keep it scratch-free. It may feel a bit underwhelming, but at this price point, there's nothing that comes with much more, except for BTR5, which is something else entirely as a device. 
Technical Specifications
ANALOG SPECS
Frequency Response – 20Hz…40kHz +/-0.2dB
Dynamic Range – 112 dB, re +14.5dBu, max gain
THD+N – 0.002% (FS, 1kHz)
Noise Floor – 7 µV RMS (A-weight), max gain
Audio Output – Stereo 3.5mm (1/8″) jack, headphone or line output
Output Impedance – 1 Ohm
Amplifier Type – Direct Class-A, no caps in the signal path
Max Level – 4.1 V rms / +14.5 dBu
Output Power – 775mW (total), drives 600 Ohm headphones
Supported Headphones – 16…600 Ohm
DIGITAL SPECS
Max Resolution – 32-bit (also supports 16-bit and 24-bit)
Max Sample Rate – 384 kHz, DSD (also supports 44.1 kHz, 48 kHz, 88.2 kHz, 96 kHz, 176.2 kHz, 192 kHz, 352.4 kHz)
USB Input – USB 2.0, asynchronous, fully compatible with USB 3.1
Clock – Two custom, mil-spec clocks, 10 ppm precision, 1 ps jitter
Compatibility – Plug and play with MacOS, Linux, Windows (10 and up). ASIO Driver is available (Windows 7 and up)
GENERAL SPECS
Power Supply – USB bus (no external power supply needed)
Tablets and Smartphones – Due to high output power, a power bank or hub may be required
Headphone Amp – AmpExtreme™ technology with bipolar power supply
Required cable – USB "micro B" cable, must be "Data cable". Charging-only cable will not work.
Gain Switch – 20dB range
Analog Supplies – Triple-filtered ±9 V dual analog power supply rails
Digital Supplies – Five independent, high-efficiency, switch-mode power supplies
Chassis Material – Aircraft-grade aluminum, hard-anodized for scratch resistance, black, laser-engraved
Unit Dimensions – 3″ (7.6cm) L, 1.1″ (2.9cm) W, 0.4″ (1.1cm) H
Unit Weight – 72 grams (2.5 ounces)
Included accessories – Quick Start Guide, Velvet carry pouch, Cable for USB audio
Video Review
Build Quality/Aesthetics/Functionality
The build of the DACport HD is nice, it is a fully metallic device, with a microUSB port on the right side. There's also a volume controller there, and the 3.5mm single ended headphone output is on the right side.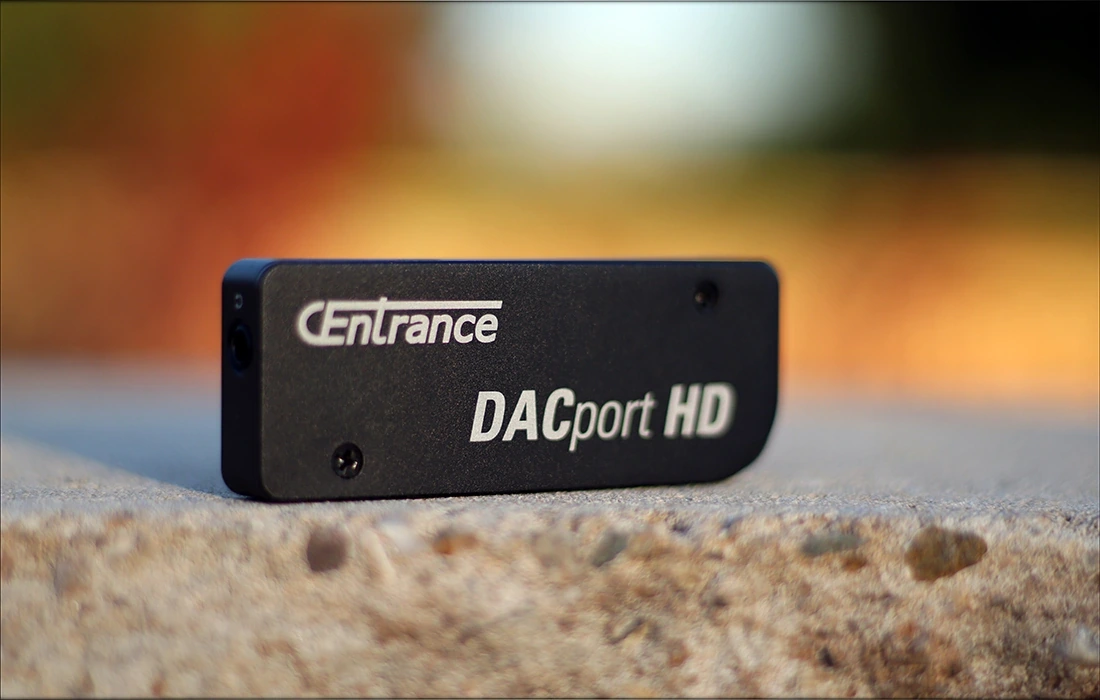 There's a high / low gain selector at the back of the unit, as you look at it from the front. The low/gain selector is actually useful for this one, and I don't really recommend keeping it stuck on high, it has WAY more power than I expected, and hi-gain won't work for IEMs at all. It has a bit of hissing, and a bit of background noise, but the highlight is how powerful it is.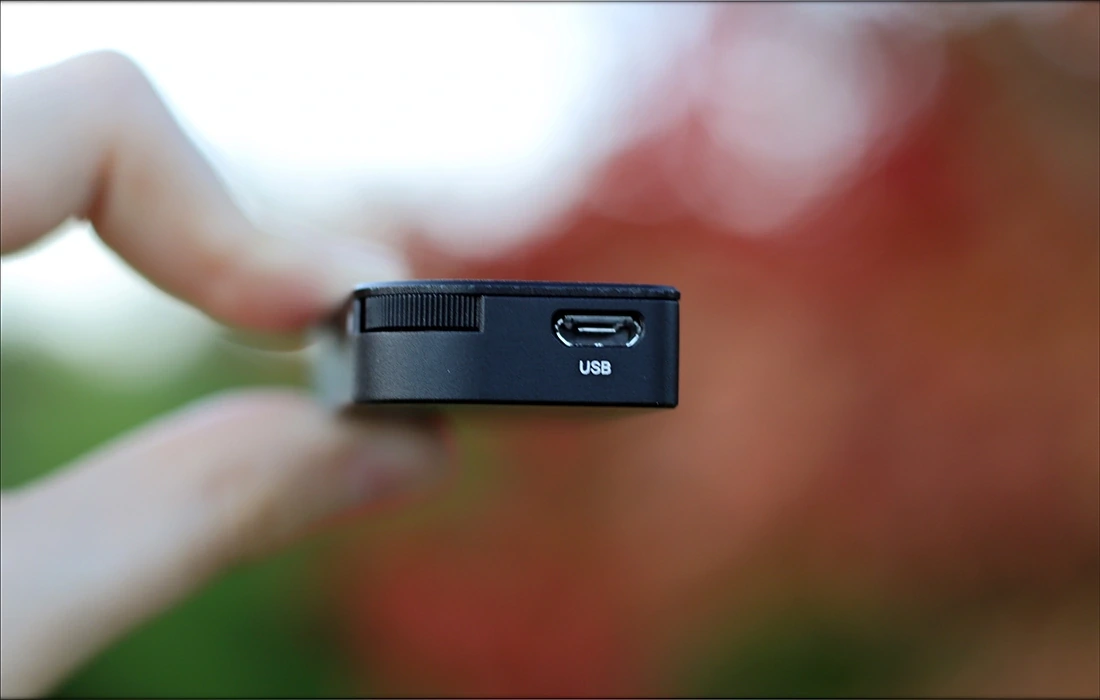 Using it while inside the pouch is totally possible, but not really recommended, since the headphone output is at the other side than the microUSB plug. This means you may break the plug if not being careful. 
The unit itself gets quite hot during usage, but that is to be expected of a full Class-A DAC/AMP. On the other hand, what you wouldn't expect is that it works flawlessly with android, windows, and everything else, so you don't have to worry about compatibility. 
The overall driving ability far exceeded what I expected, and even Dan Clark Aeon flow, iBasso SR2, HIFIMAN Arya, and Sivga P2 are easy to do for the DACport HD. The small form factor market recently designed a few other tiny devices, like the Earmen Sparrow, which has a similar price but a bit less driving power than the DACport HD.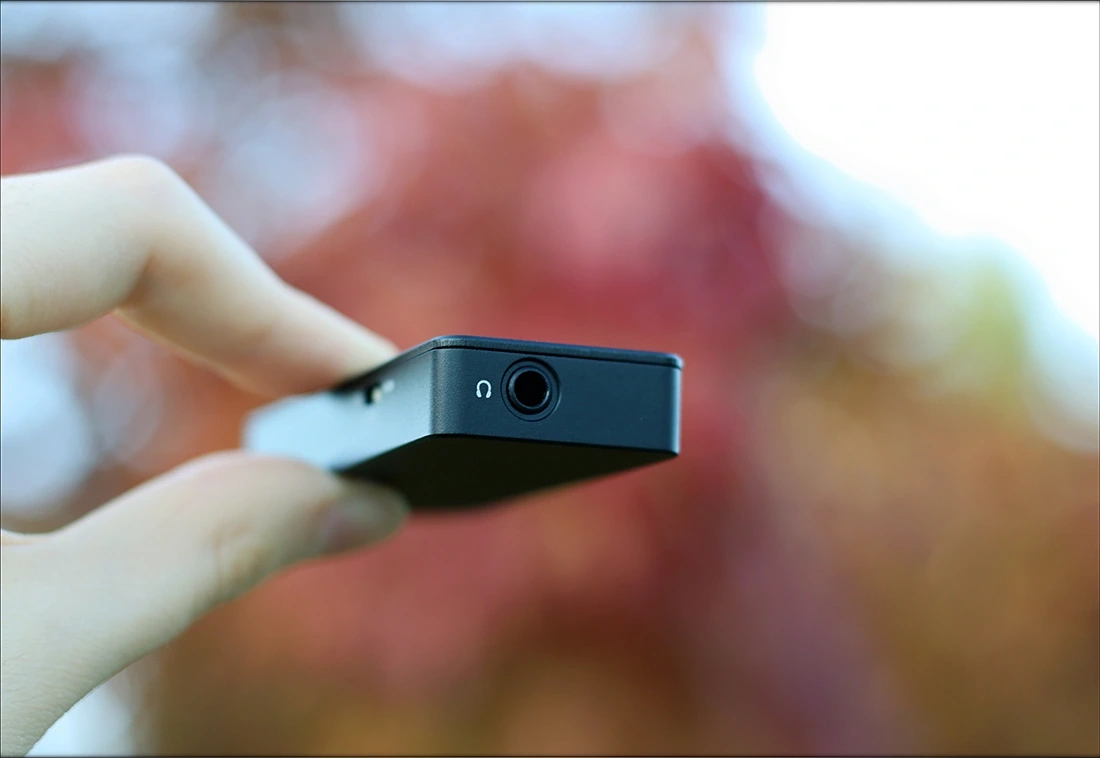 The DACport HD drains some of your battery while you're using it, so I would avoid pairing it with smartphones that have low battery life, or if you're running out of power. Full Class A is the most power hungry of the power amplifier types out there. 
Despite its name being literally DAC Port HD, there's not a lot of info about what DAC chip was used for the DACport HD, but we know that it can decode DSD, and PCM up to 32 Bit / 384 kHz. 
Sound Quality
The sound of the DACport HD can be described as dynamic, punchy, vivid and direct. It has tons of meat, and a wide presentation, while the bass starts at about 30 Hz, leaving a bit of space off for those headphones that would sound distorted with too much sub-bass, like Sundara.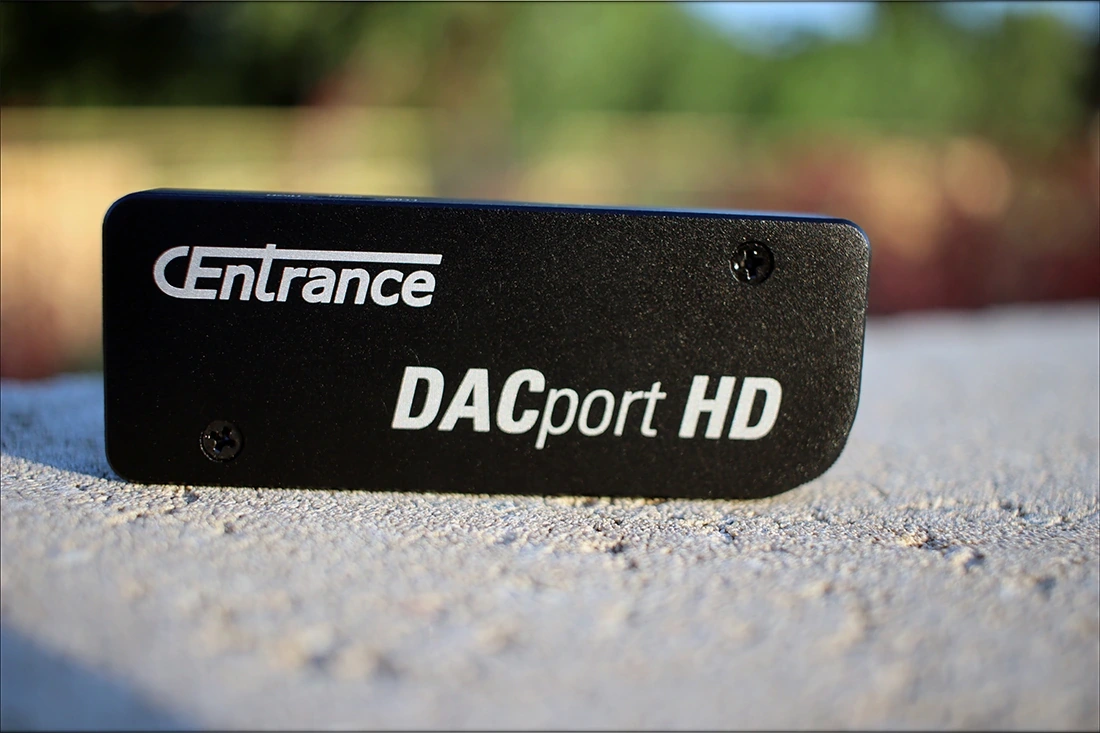 Indeed, Sundara is one of the headphones that doesn't like too much sub-bass, compared to other options like Verum One which doesn't mind having a bit of extra in the sub-sub-lows. 
The bass of DACport HD is a bit uplifted above the midrange, and has a meaty, slightly warm presentation. This makes DACportHD pair well with pretty much anything, from the brightest to the warmest of IEMs without fail. The only ones where I could hear a bit of roll-off in the bass were Verum One which are quite good with sub-bass rendering and which didn't like it for some reason. HIFIMAN Arya was a love combination, especially with the high power of the PortHD.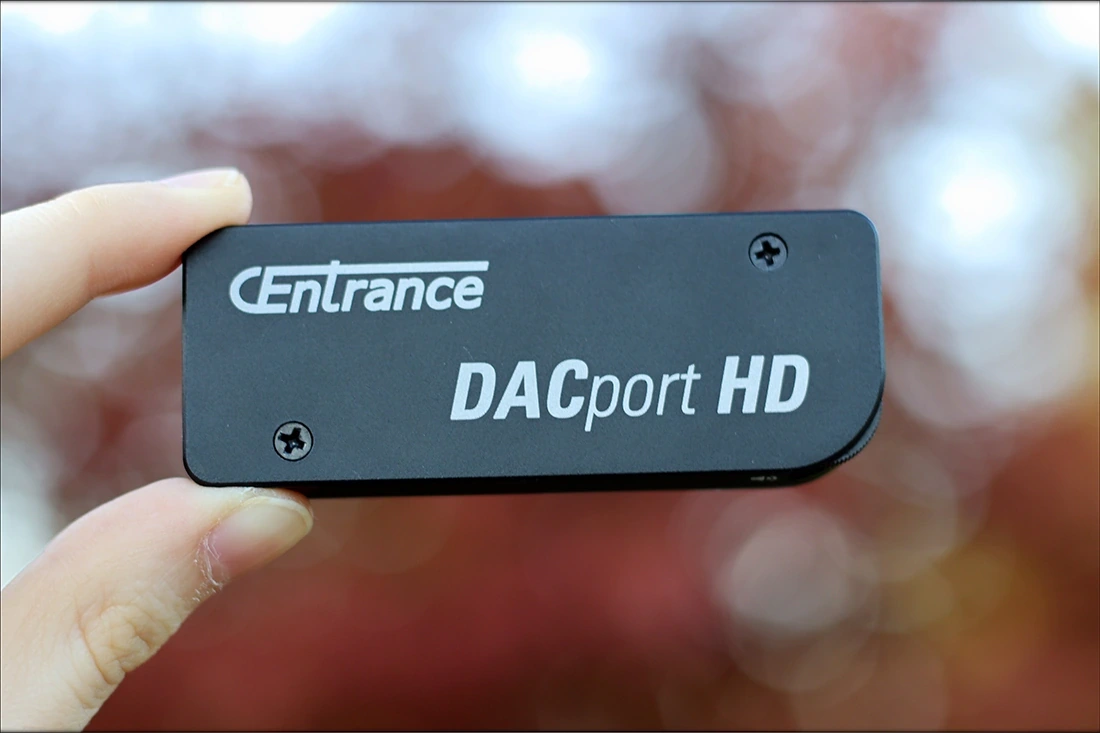 The midrange is also slightly meaty, with a lot of substance to each instrument, but it is a clean midrange, with no grain, and a lot of detail. The first thing that surprises you is how forward it is, without feeling like it is forced. It just likes to punch you with music, like a little swordsman. Indeed, the tiny size makes it look inoffensive, but in fact it can deal a lot of damage. The soundstage is wider, more than it is deep, with a good amount of dynamics. The background is black, even with pretty sensitive IEMs, and unless you have Campfire Atlas, you won't hear any background noise. Even FiiO FH7, FiiO FA9, and Dunu DK-3001 PRO, it is fully dead black, which is impressive.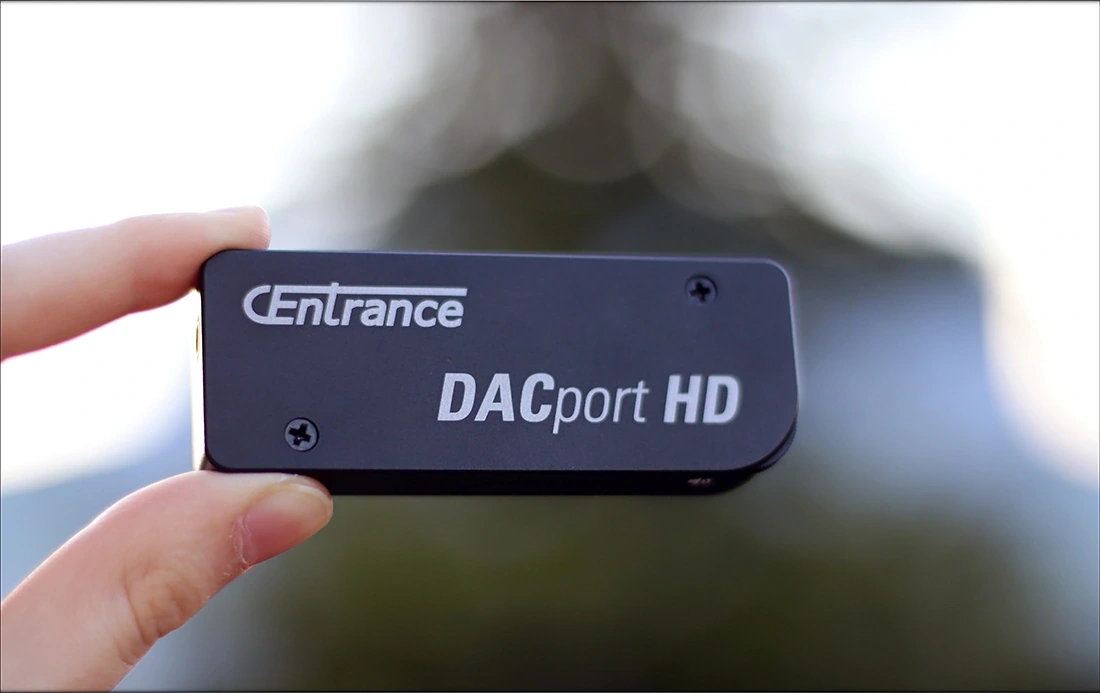 The treble is fairly sparkly, with a lot of energy and presence. Many describe it as being clean, which is thanks to its grain-free presentation, and thanks to its large amount of detail / transparency in the treble. In fact, this is the type of signature that works best with rock, punk, metal, pop, EDM, electronic. It doesn't favor nor hinder Jazz, Classical or Downtempo, but it doesn't favor old and harsh recordings, since it will reveal ther true nature. 
All in all, DACport HD makes itself remarked for its versatility, clean nature, good soundstage, dynamics and clarity / detail. 
Comparisons
The main comparisons for the DACport HD are Earstudio HUD100, FiiO BTR5, Periodic Audio Nickel AMP.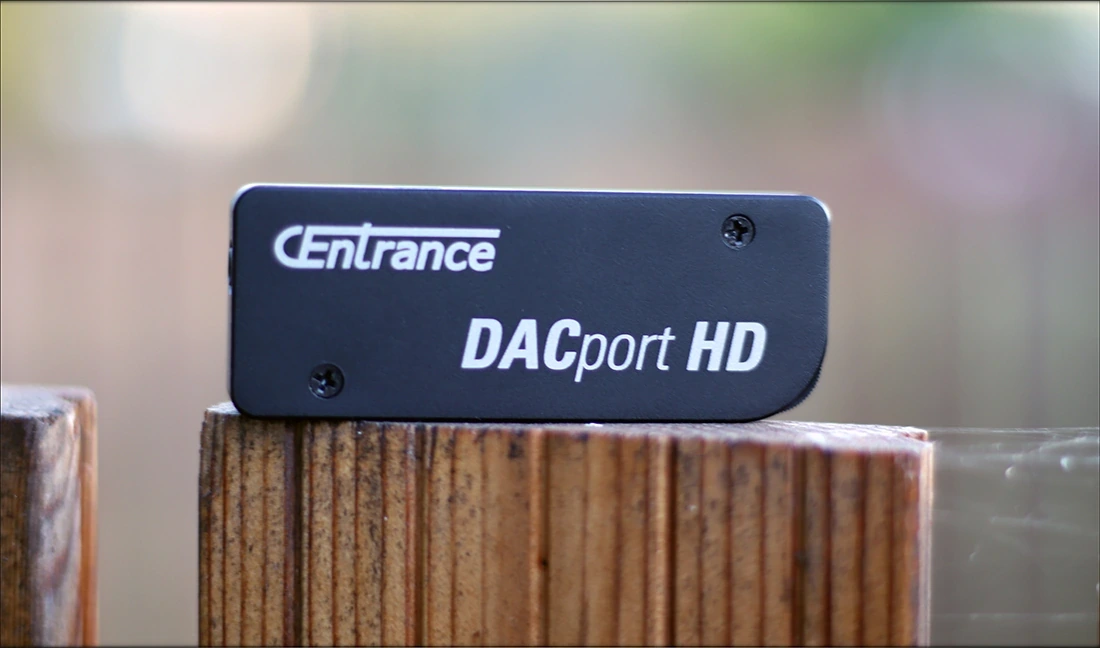 There are many more devices you could afford with the money you're paying for the DACport HD, like FiiO K5PRO, or you could get the Earmen Sparrow, but I tried to stay within the ones that are most relevant, and the ones that have a similar form factor. 
CEntrance DACport HD vs Periodic Audio Nickel (170 USD vs 400 USD) – The Nickel is a much more expensive device, but with a pretty similar purpose. The whole idea of the Nickel is to be a headphone amplifier that you connect to your smartphone and which amplifies, and dampens your audio signal. If you ever heard about Chord Mojo, the magic that the Nickel does to your music is quite similar to what Mojo does, it creates a very liquid and smooth presentation, with a huge dampening factor, basically making mercury liquid metal sounding IEMs out of the harshest most grainy ones out there. DACport HD has a much more forward sound, with more treble, more sparkle, and with a different design, as it is a DAC. To really take advantage of the Nickel you need an Audiophile DAP, and it is more of a tuning way to improve your music experience, where the DACport HD is a full DAC/AMP you just pair with your phone, and you're ready to go and enjoy your music. 
CEntrance DACport HD vs FiiO BTR5 (170 USD vs 110 USD) – BTR5 is another device with a different design, it is a balanced bluetooth receiver which has a tiny display too. Usually, for beginners, I recommend BTR5, as it provides the easiest and most enjoyable experience for a beginner. DACport HD is actually better sonically, with more driving power, better overall detail, clarity, a wider soundstage, and has the advantage of sounding so awesome from the SE output directly, no need for balanced cable. The main advantages of BTR5 are the Bluetooth abilities and the usage of a Type-C port instead of a microUSB port. You'll be able to drive harder to drive headphones with DACport HD, and you'll get a better sound, but at the cost of convenience, and it is a warmer device with no battery, it will drain your phone a bit faster. If you decide to go for it, I recommend considering Xiaomi Note 9S if you need something cheap with tons of battery, like I always searched for. 
CEntrance DACport HD vs Earstudio HUD100 (170 USD vs 170 USD) – HUD100 is also priced similarly, and has a very similar design. But, it has considerably less driving power, traded in favor of a more mature, more musical sound. The detail is a bit better on the DACport HD, but the HUD100 is more musical. From the two, I would consider HUD100 mainly if you have really easy to drive headphones / IEMs, and I would go with DACport HD if you think you'll want to get better headphones in the future and you may be able to use the power, and if you prefer a forward sounding device over a smoother and laid-back one. 
Pairings
For the pairings part of this review, I went with a few difficult ones, to see how well the dacport hd can match with harder to drive and more picky transducers, and where it shines.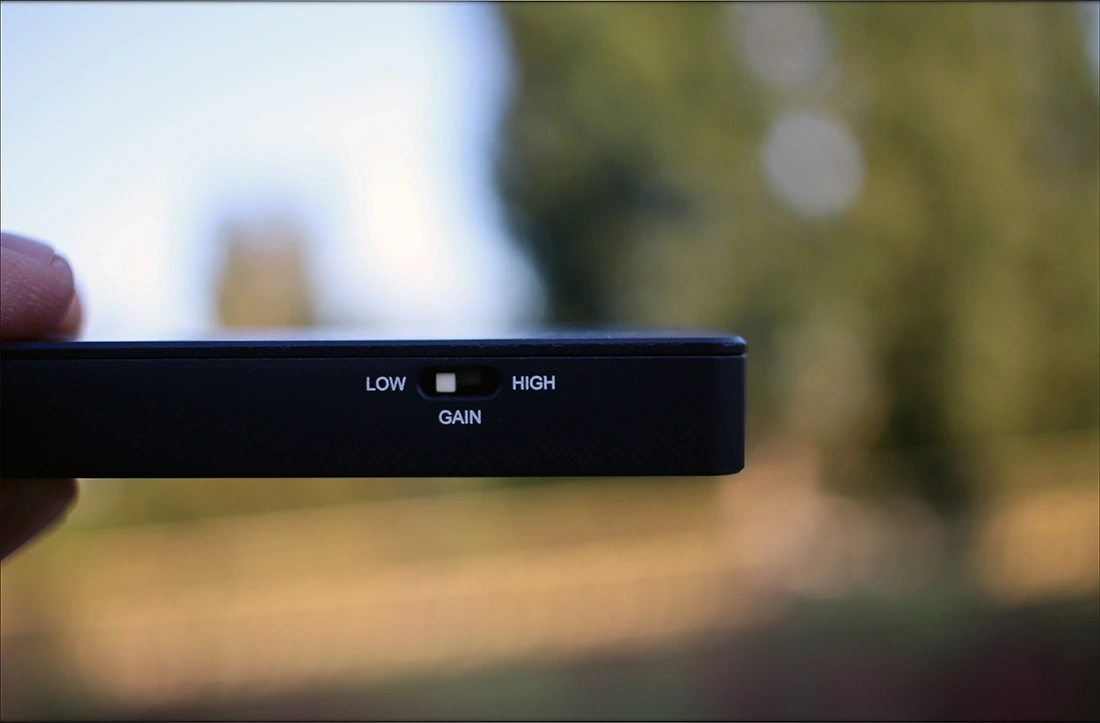 The ones I selected are FiiO FA9, HIFIMAN Deva, and MAS Audio X5h Headphones. You can get an awesome experience with virtually anything, from a Periodic Audio Carbon, all the way to an iBasso SR-2, or even a Dunu DK-4001. 
CEntrance DACport HD + HIFIMAN Deva (170 USD vs 300 USD) – Deva is the magical headphone released in 2020, despite the company releasing a headphone with the name 2020i also. Deva is a new experience from HIFIMAN, a warmer, wider sounding headphone with the comfort of their best flagship (HE6SE), but a price point that's really pocket-friendly. It all comes at the cost of Deva being extremely hard to drive, and being a brat when it comes to pairing with sources. It ain't even that hard to drive, but is a bit picky too, making anything that isn't their Bluemini or a pretty high-quality DAP or DAC/AMP fail to drive them well, and them sounding pretty bland or hollow. This is where DACport HD is quite handy, it can manage to do a beautiful sound with Deva, giving them a really punchy, meaty, dynamic sound with a wide stage, and a good control too. Volume can go so loud you'll stop increasing it, while the overall tonality is slightly warm, and the detail is excellent, truly a pairing I love. 
CEntrance DACport HD + FiiO FA9 (170 USD vs 500 USD) – FA9 is an IEM that is also pretty complicated. This one is really easy to drive, slightly sensitive to hiss, but can sound beautiful with the right source. The reason DACportHD makes a good source for it is the dynamics. FA9 is an all-Ba IEM, so it can be quite compressed dynamically if the source isn't a bit more dynamic and uplifting. Happily, this one sounds good with both the HUD100 and DACportHD, so it is not all about the power, but the quality of the source, and DACport HD impressed me by being able to deliver a dynamic, wide, and clean sound even with a sensitive all-BA IEM, not just with a full sized headphone like Deva. 
CEntrance DACport HD + MAS Audio X5h (170 USD vs 400 USD) – X5h is an underappreciated on-ear headphone made for bassheads. It has an ergonomic and portable design, but sports a high amount of power, punch, dynamic and is built to last a lifetime. The reason I added it here is that DACport HD seems to exhibit an odd effect where with some headphones it doesn't have the last few Hz in the bass, while with MAS X5h, it makes them bass cannons. And the bass ain't your generic bass, it is a clean, distortion-free bass with a ton of clarity and good extension with X5h. It reminds me how much I like their somewhat fuzzy presentation when I want some funk or to dip my toes in some of that basshead guilty pleasure. 
Value and Conclusion
The value of the DACporthd is good, but not great. It is a bit more complete than most USB DACs at this price point, having a physical volume wheel, which is fairly cool, and it has a ton of driving power, so compared to HUD100 from Earstudio, it is fairly versatile. I'm actually a fan of the 3.5mm headphone output, it is really handy. The downside is that I can't quite understand why it comes with microUSB insead of Type-C, and I'm fairly sure that microUSB fails more often, so if an upgraded version is released with Type-C, the rating will go from Good to Excellent.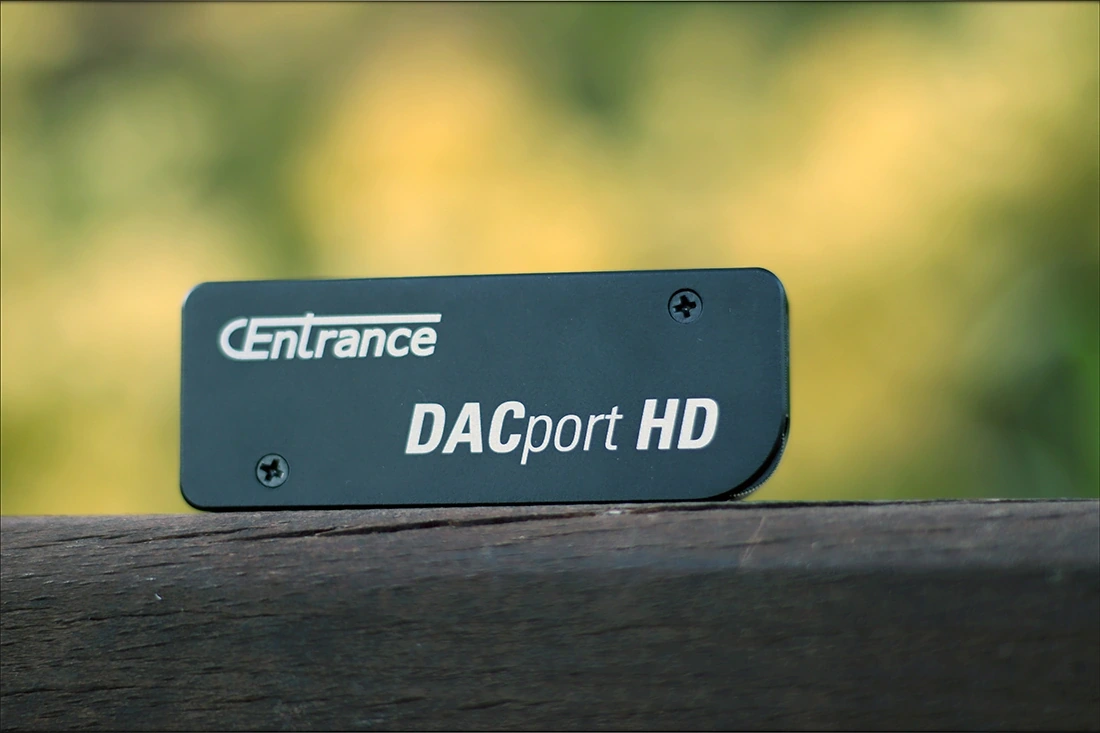 The package doesn't include a lot, but you do get a cool pouch, although using the DACport HD while inside that pouch will be pretty hard given the way it is built. 
The sound is forward, dynamic, punchy, and meaty, bringing one of the presentations I found the most fun from all the portable DAC/AMPs out there. It also works with both IEMs and Headphones, lots of power, basically perfect in sound.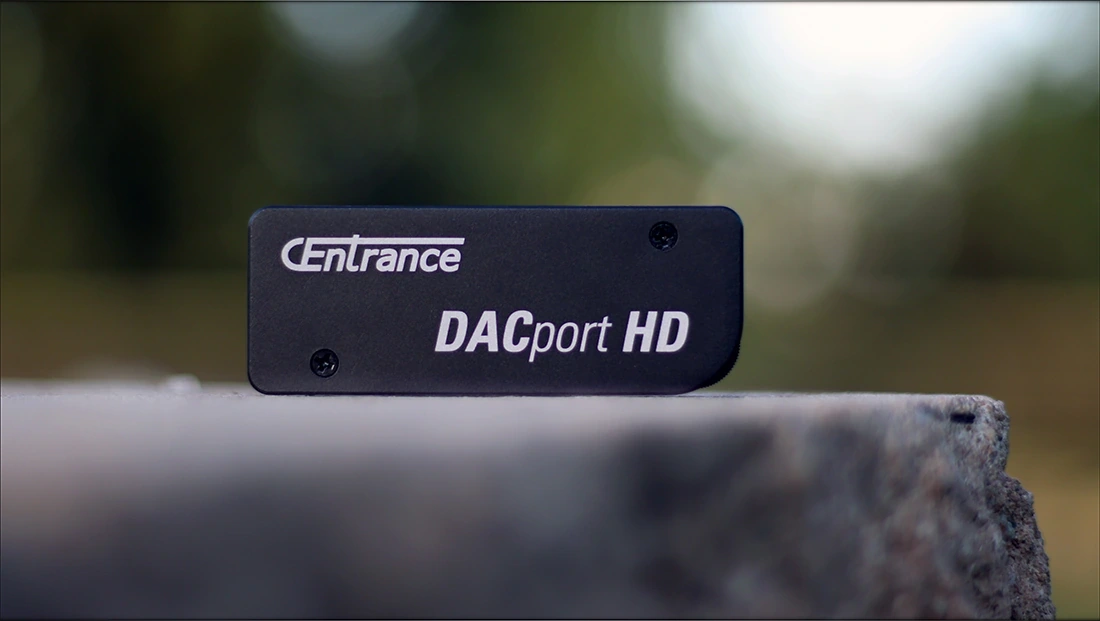 At the end of the day, if you're looking for one of the strongest DAC/AMPs in this mini size, if you don't mind the microUSB port, and if you're interested in power, dynamics, punch, and a really lively sound, the DACport HD is a really good choice.  
Product Link
You can get the DACport HD from The Centrance Website here: https://centrance.com/store/DACport-HD-p53351211
---
---
--- Please remember to stay safe, and always have fun while listening to music!---
 - If you have a dime to spare, and donate, to help us with electricity and work expenses, it would make my day much brighter, as it would help me improve things around the website and increase the frequency of my posts - 
---
Full Playlist used for this review
We listened to more songs than those named in this playlist, but those are excellent for identifying a sonic signature.  PRaT, Texturization, Detail, Resolution, Dynamics, Impact, and overall tonality are all revealed by those songs. We recommend trying most of the songs from this playlist, especially if you're searching for new music!
https://www.youtube.com/playlist?list=PL_cjBXGmwSHSdGcwuc_bKbBDGHL4QvYBu
--- Contact Us ---






---
---