The Majestic One – Chord Mojo DAC/AMP
Chord Mojo is an interesting little DAC/AMP, as it relies on a rather different DAC technology than most, relying on a FPGA, or Full Programmable Gate Array, rather than a normal DAC, paired with a pretty clean power stage, to deliver what Chord calls "the world's most advanced portable DAC/ Headphone Amplifier". We'll be putting to test and see whether Chord's statement holds true in today's review of Mojo. 
Introduction

Chord is a large company from UK, who is known for having created and designed some of the world's best DAC/AMPs, like the original Hugo, which left me quite impressed at the beginning of my audiophile journey, as well as the Hugo 2 they created now, and countless others. Chord is known for good warranty and customer support, as well as interesting sales going now and then. Locally, Chord is known to be a true workhorse, and people are using their products as reference, but more about that in the "Portable Usage" part of this review. 

It should be noted that I have absolutely no affiliation with Chord, I am not receiving any incentive for this review or to sweeten things out. This review is not sponsored nor has been paid for by Chord or anyone else. I'd like to thank Chord for providing the sample for the review. The sample was provided along with Chord's request for an honest and unbiased review. This review reflects my personal experience with Chord Mojo. Every opinion expressed is mine and I stand by it, the purpose of this review is to help those interested in Chord Mojo find their next music companion.
Product Link
You can purchase your Chord Mojo DAC/AMP from www.amazon.com here: https://www.amazon.com/Electronics-ultimate-Headphone-Amplifier-Coaxial/dp/B016W1X94O/
Packaging

As I pointed in my Youtube Video, Chord Mojo has one of the most basic packages out there, the stuff you get in the box being a really short USB cable. That's all. 

For a 500 USD DAC/AMP, this is lower than competition offers, but, most people may be interested in upgraded cables either way. 

Technical Specifications
Inputs:
1x Micro USB 768kHz/32-bit Capable Input
1x 3.5mm Jack Coaxial 768kHz/32-bit Capable Input
1x Optical TOSLINK 192kHz/24-bit Capable Input
1x 1amp Micro USB Charging Port Input
Output:
2x 3.5mm Headphone Jacks
Technical Specs:
Output Power @ 1kHz – 600Ω 35mW
Output Power @ 1kHz – 8Ω 720mW
Output Impedance: 75mOhms
Dynamic Range: 125dB
THD @ 3v: 0.00017%
Weight: 180g (0.4lbs)
Dimensions: 82mm (l) x 60mm (w) x 22mm (h)



Build Quality/Aesthetics/UI/Firmware

The build quality of Chord Mojo is as solid as it gets, quite literally, this is one fully metallic device that looks like it will survive a 100 Meter drop, if you ever wanted to treat it to one. The aesthetics are on the cool and avant-garde side of things, with colored marble buttons. If you've ever had Chord Hugo before, you may think that the buttons of Mojo rotate, and they do, but to use the buttons, you need to press them.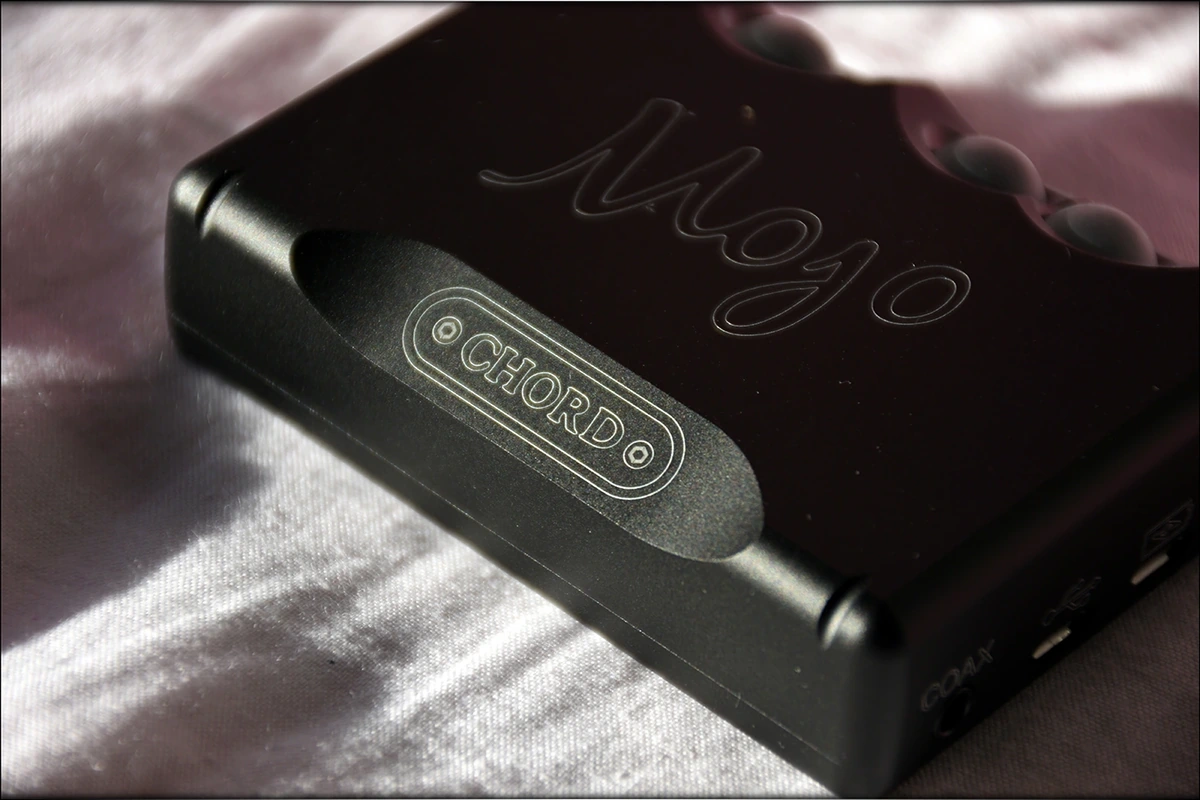 There are two color strength options for the buttons, and the buttons colors indicate what level you are in with Mojo. The operation is quite basic actually, despite how difficult it may seem at first to operate Mojo. 

To open it up, press the power button for a few seconds. The volume buttons are marked with Plus and Minus, and the colors go from a variety of rainbow colors, depending on the volume and level you are in. To make the buttons dimmer, just press both the volume buttons at once. 



To charge Mojo use the charging port, and to use it as a USB DAC, use the USB data port. Mojo also has Optical and Coax inputs, if you wish to use those, I actually have found myself using Optical most of times because it was more convenient to me, but the USB data port works just as well for using Mojo as a DAC/AMP. 

Mojo connects to pretty much any smartphone, as long as it is Android and more recent, at least it did with all that I threw at it. For windows, you need a USB DAC Driver.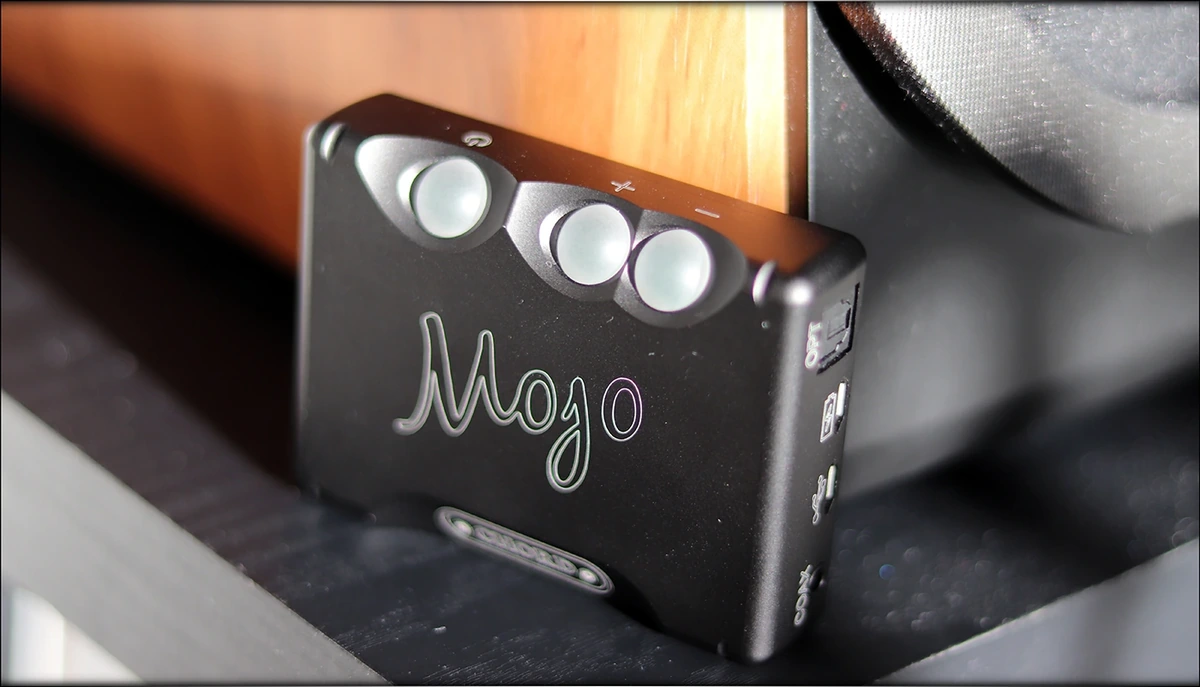 Other things to keep in mind are that Mojo gets quite hot while it is charging, it can't use the same port for data and charging, so you will need two cables, if you'll have it stationed at your computer as a desktop DAC/AMP, it is backed by a one-year warranty from Chord, but if using it as a desktop DAC/AMP you may be churning its battery and its battery life quite fast, and it may not live very long. 

Mojo has two headphone ports, both in a 3.5mm single ended mode, and both work very well, are created equal and can be used at the same time, in case you wanted to share your sweet music with a loved person. 

Mojo has tiny rubber feed, but those may not be enough for strapping it to a smartphone, in case you wanted to take it with you, and a rubber band separator is recommended. 

The battery life of Mojo is decent to very good, and in normal usage I haven't managed to run out of battery in a normal day of usage, as it lasts for around 8 hours in my typical usage, which is in purple-ish mode in both balls, which is the maximum volume I can use with Mojo and any headphone, without running into distortions. This color, as far as it is explained in most sources, represents a voltage of 2 Volts, anything above simply enters clipping. Charging time is about 4 hours, which is considerably longer than most competitors, which have implemented Type-C USB interfaces and quick charging by now. 

Understanding the technology and why Chord decided to not use an industry-standard DAC, and instead developed their own is not necessary to use Mojo, or enjoy it as a DAC/AMP, and I think, would give more expectations bias than necessary to listen to it. I personally did not read the technical papers on why and how it was designed, because I wanted to provide feedback on its actual sound and performance more than about its theoretical design.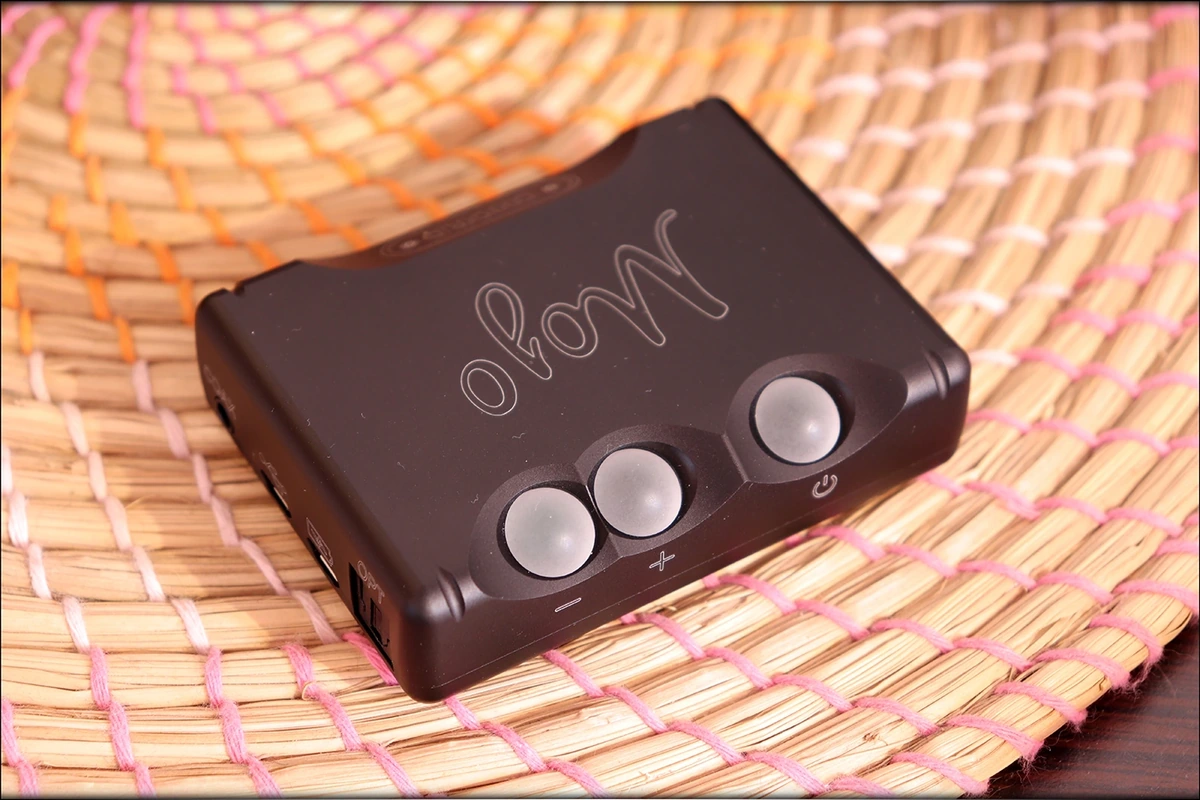 The driving power of Mojo is very good, and besides QLS QA361, DX200 and X7mkii/Q5 is one of the very few DAC/AMPs that can drive HIFIMAN Sundara to pretty much their full potential. Very few DAC/AMPs are capable of giving Sundy the dynamics, punchy, impact and detail it should have, and Mojo is one of those. Furthermore, Mojo can also drive IEMs without any hiss, and Chord has provided a good price / performance ratio for its actual driving abilities. 

Studying the circuits inside reveals that Chord used a very nice overall electronic scheme for Mojo, and it should provide a clean sound, along with good performance, no cheap electronics, and pretty well-thought design. 

Overall, it is a flawless DAC/AMP, without driver issues, no hiss, good noise isolation, but it charges a bit slow, and relies on microUSB, both things which may be a touch inconvenient. The battery life is long, the operation is hassle-free, and quite frankly, it is well built as well. 



Sound Quality

The most interesting part about such a raved product is talking about its sound, because the design and operation have been talked about in-depth, but the sound is the most interesting aspect, and the reason you'd want to invest almost 500 USD in Mojo. 



The overall sound and tonality of Mojo is quite interesting, as it is a warmer, more fun tuned than Hugo is, and Mojo feels like a more commercial version of Chord's main house sound. The detail levels are insane, and the treble is quite smooth in textures, but not overly cut out nor absent, or too smooth. The overall tonality is very natural, and musical notes have both good thickness and weight, although in all fairness, it may be a touch too smooth and too thick to be called dead neutral. Mojo feels like it has the details of an analytical DAC/AMP, without being analytical by itself, but rather being musical. It is interesting to try and describe it, but you have to imagine that a typical analytical sound extrudes details out of music, with a strong emphasis on textures and micro-detail, while Mojo has those details, but has more emphasis on a natural, thicker more smooth and musical sound, although it doesn't lose extension at either end. 

The bass is quite deep, and actually quick, despite my description of it being natural, the bass doesn't feel slow or sticky at all. In fact, this is one of the things I love the most about Mojo, that it has the speed to be quick, but also the power to deliver a healthy punch, so for EDM and Metal music, it can keep up even with aggressive music, while with Jazz the bass stays in a more natural speed. There's another thing about its bass that kind of differs from the typical DAC/AMP experience, the bass of Mojo just flows, it doesn't feel overly quick or snappy, with lightning fast decay, which is why it can stay slower for a Jazz experience, but also speed up for metal, it responds naturally to the music that is being played. For classical music, the bass provides both the authority, and the depth required, but also the texture in the bass needed for a more typical analogue experience. 

The midrange of Mojo is extremely natural and musical, it feels full and lush, without feeling too thick or boomy, simply, it feels natural. The tonality feels pretty spot-on, and with guitar solos, you can hear that juicy tone you want from a guitar, and the same can be said about male voices, which can sound deep and authoritative. Performance on stringed instruments is also very good, with nice amounts of detail and clarity, the midrange can feel snappy and quick, but once again, the decay of each musical note is on the natural side of things, rather than being set on fast, so you don't feel like music is rushing on your, but you don't feel like things are being too slow. There is a hint of vocal forwardness and the soundstage isn't expanded unnaturally, but Mojo doesn't feel congested, and the instrument separation is quite good, and in line with other 500 USD DAC/AMPs. 

If the bass and the midrange of Mojo are very natural, the treble is slightly too smooth to be called perfectly natural, instead, treble-lovers may not find what they are looking in Mojo. The articulation and detail in the treble are quite excellent, but Mojo doesn't have any hint of sibilance, and no grain either, so the texture in the treble may feel a touch too smooth. The treble has one of those experiences where you can't say you were unhappy, though, because it has all the detail you'd like, and it is one of those fatigue-free trebles that you would want to listen for longer.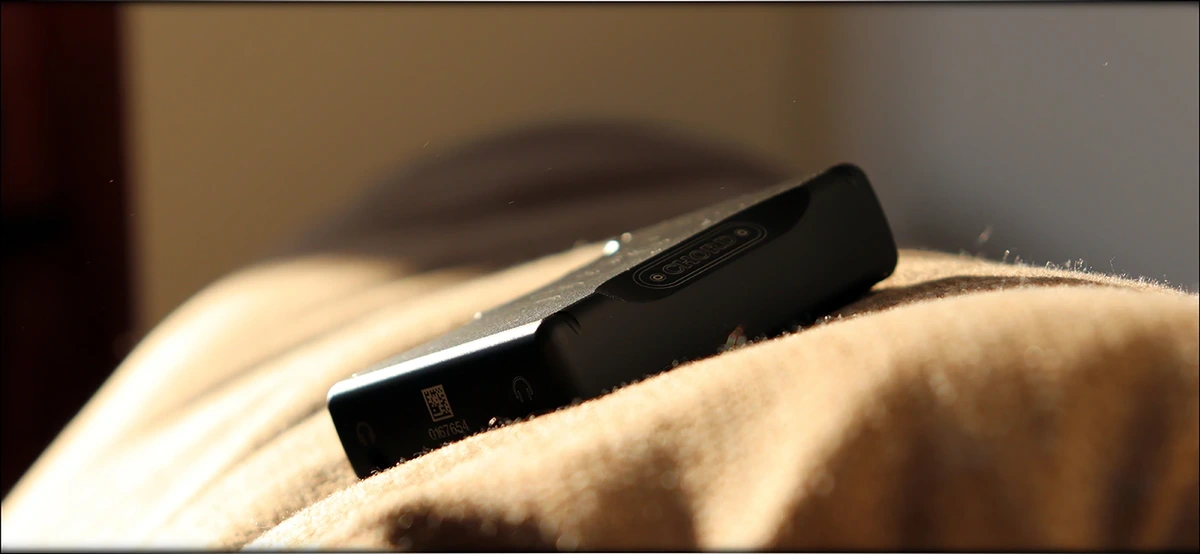 I said in my video review that the dynamics weren't quite that impressive on Mojo, but after more listening to it, I notice now that I grew a bit too used to the dynamics of a 2000 USD system, and this is why I felt a bit underwhelmed by Mojo, now that I had more time to analyse it, it is in line with other similarly priced DAC/AMPs in terms of dynamics, like iFi xDSD and such. In fact, Mojo's dynamics aren't the highlight simply because it sounds natural, it doesn't lack dynamics, rather, it doesn't place a strong emphasis on them either, it simply strives to be as natural as possible, with a touch of smoothness and warmth, that enables a really long listening session, after which you can feel about zero fatigue. 



Potable Usage 

The portable usage of Mojo is more or less average, because although it has a good battery life, it has a long charging time, and it isn't the most easy to stack with a smartphone. Something like iFi xDSD can use a short, simple OTG cable that's easy to find in most shops, while for Mojo, you either need to look for a special Type-C to microUSB, or microUSB to microUSB short cable, to connect it to a smartphone. 

Furthermore, Mojo's shape isn't the most friendly for stacking, it is short, and quite thick, which means that with most smartphones, it will cover about half of the smartphone, although this leaves enough space for the headphone cable. 



Now, the funny thing about Mojo is that a lot of people have been using it as a Desktop DAC/AMP. In fact, Mojo is the most widely used DAC/AMP for headphones, and even as a standalone DAC in music production, throughout Romania. Most music producers found that its versatility in driving both IEMs and Headphones, having a perfect phase, and the kind of smooth detail it has, being able to both reveal all details, and provide a clean sound at the same time, but without inducing fatigue, are all perfect abilities for a DAC in their setup. Indeed, I have seen a Mojo DAC/AMP on the table of almost all sound engineers / live mixing engineers / and music workers in general in Romania, and around the world, it looks like this is quite a nice reference DAC/AMP that they use for their process, and well, if they consider it both fit and perfectly fit for music production, it should also be nice for music listening as well. 

The thing is, most people seem to have taken it out of its intended usage scenario, and instead of using Mojo portably, as it was intended, it is widely used for desktop DAC/AMP setups. Even I have used almost half-half on-the-go and on desktop, simply because it has the power, depth, clarity and detail to make a nice desktop unit, but the physical thickness and overall shape, combined with the microUSB port makes it a bit less likely to be used as a portable unit. 



As far as its driving power goes, Mojo can safely drive HIFIMAN Sundara, which is pretty much the hardest to drive portable I'd use while on-the-go. It struggles a bit with HIFIMAN Arya and HE6SE, but then again, those are not what you'd normally take while on-the-go. Mojo can drive Kennerton Thror really well, as well as Audeze LCD-MX4, and it pairs beautifully with Beyerdynamic Amiron, but with IEMs it shines just as bright, being able to give an excellent sound to Beyerdynamic Xelento, Dita Fidelity, Fealy and Dita Truth, Campfire Atlas, and many more. 

What came to me as a surprise is that it was able to handle also CrossZone CZ-1, which is fairly hard to drive well. 

This means that Mojo isn't afraid of either hard-to-drive headphones with low or with high impedance, and this indicates that both its voltage is very clean and clear, and so is its current, both headphones that need a good voltage and which have a high impedance sound good, and the same can be said about IEMs and headphones with really low impedance that hunger for large amounts of current. 

All in all, the portable usage of Mojo is mixed with the desktop usage, but it is a very versatile and capable DAC/AMP, and the fact that it can be used equally well in both modes, and that it can drive pretty much all of the normal headphone under 1000 USD, and even headphones and IEMs that are true flagships or Summit-Fi makes Mojo a truly versatile product.  



Comparisons

Chord Mojo has to stand well against three main competitors to be worth its asking price, and being a portable product, all of those are portable DAC/AMPs. The 3 products it has to stand well against are iFi xDSD (400 USD), FiiO Q5 + AM05 (450 USD), and iFi iDSD Micro Black Label (500 USD). There are other interesting DAC/AMPs out there, but almost all questions and inquiries about Mojo were about comparisons with those three, and so I'll be focusing on those. 



Chord Mojo vs FiiO Q5 (AM05) – Things start to get funny as soon as you start comparing Mojo to other devices, because, besides the sonic quality, how practical a device is, comes into play. Q5 + AM05 from FiiO is pretty much the versatility master of DAC/AMPs, it is pretty much the most versatile one, it has both the power and the abilities to be named as such, it has Line Out, Bluetooth, multiple AMP modules, and it has the shape that makes it perfect to stack to a smartphone. Furthermore, Q5 also comes with all the cables required to connect it to pretty much anything, making it a better package as well. Where things start to get interesting is at the sound level, because Mojo has a different sound, Q5 with AM05, which is the best configuration for Q5 will be wider, considerably more neutral, and have similar note decay to Mojo, but at the detail and micro detail level, Mojo reveals more details and micro details than Q5. Mojo is also more dynamic and deeper, but I'd say that Q5 is a touch more crisp in the treble, where Mojo is smoother and more fatigue-free. 

Chord Mojo vs iFi xDSD – iFi xDSD may take a few trophies home for its design and aesthetic, but when it comes to the package, it is also pretty nice, with all the cables and accessories necessary to use it included in the package. The battery life between xDSD and Mojo is quite similar if we're being honest, and so is the overall usage scenario, but xDSD has some tweaks, like the X-Bass and the 3D Soundstage tweaks that you can simply flick on or off with a button. When it comes to the overall sound, Mojo feels more detailed, more smooth, has a way smoother treble, but still with a natural amount of energy, xDSD feels a touch wider, while Mojo feels deeper and more layered, Mojo feels like it can expose certain details better, while xDSD feels like it has a slightly more versatile approach. The driving power is better on Mojo, and it can drive quite a few more headphones, louder, with better control, and can drive Sundara, for example, to its full potential, better than xDSD, although both Mojo and xDSD are pretty much dead silent with IEMs and low impedance headphones. It is probable, though, that users who invest so much in xDSD won't use the Bluetooth function on xDSD quite that much, so at the end of the day, the two features that xDSD has, and are quite important, are the 3D soundstage, and the X-Bass enhancements, and this is because sometimes just turning those on will make the EQ process of a headphone simpler. On the other hand, although for Treble, you may feel like Mojo is a touch smooth, for bass, its overall performance is smoother and yet more detailed, has more authority and is more powerful than xDSD, simply put, Mojo naturally drives headphones better (when talking about hard to drive headphones especially). Both xDSD and Mojo can be used as a full time desktop DAC, but only Mojo has 2 Headphone outputs. xDSD has a Balanced outputs, although the sound is very similar to its single ended output if you use it (they have a unique approach to balanced outputs). xDSD can decode MQA, while Mojo can't, but on this note, within my rather large collection of music, I have about zero albums available in MQA (including my Tidal library), so when deciding between the two, you should check whether you actually have any albums in MQA in your collection. At the end of the day, if you're looking for a more portable versatile device, that charges faster and which is a touch more versatile, then xDSD is a nice choice, but Mojo does overtake it in terms of overall technical detail, smoothness, and depth, and also in terms of driving power and control. 

Chord Mojo vs iFi iDSD BL Micro – iDSD BL Micro is actually the one device on this list that's actually less portable than Mojo, and by a rather good margin, because it is both heavier, and it is also larger physically, although, it does have more raw driving power than Mojo. The sound of iDSD BL is different from Mojo, iDSD BL has a very different approach to music, with less emphasis on dynamics, more emphasis on depth, and with a considerably less forward and a much much more laid back presentation. This makes Mojo stand out as more dynamic, more punchy and more forward, with more detail, and judging by the fact that most people describe Mojo as slightly laid back, you should get an idea of where each of them stands. In terms of micro-details, both have good micro-details, but with the very laid back character of iDSD Micro BL, you feel like those micro-details are farther away from you, while Mojo brings them closer, and makes them slightly more articulate. The driving power of iDSD BL is considerably stronger than Mojo, but by the point you need that driving power, you're most probably standing at a desk rather than using either of them portably. Overall, iDSD Micro BL is an excellent device for audio portability, features a true line out, 3.5mm Aux input, it features one of the best DACs seen in a portable, can charge a smartphone, and can also take Coax signal input, making it really easy to recommend as a portable DAC/AMP. Mojo, on the other hand, kind of completes it, with a more forward sound, also taking in Coax input, but optical as well, having two Headphone Outputs, Optical Inputs, and also having a really nice battery life, the two DAC/AMPs, at the end of the day, feeling a bit more complementary, you're most probably in need of one or the other, but it is good to take into account that Mojo is quite a bit more convenient to take portably, while iDSD Micro BL not exactly. 



Pairing 

The pairing of Mojo is pretty much flawless with any Headphone and IEM unless they are exceptionally hard to drive or picky, and as such picking just 3 to write about in this review has been quite challenging, but I have selected Dita Fidelity, for its excellent resolution and clarity, for its analytical sound that will surely reveal Mojo's characteristics well, HIFIMAN Sundara, which I consider a true workhorse for portability, I actually use this quite often while on-the-go, and consider that Mojo and Sundara make a great pair (now that I had more time to listen to them), and also Audeze LCD-MX4, which is a true flagship that's beautiful to pair with pretty much anything for their enjoyable sound, and to spend more time with them. Sennheiser HD660S pairs just as nicely with Mojo, and so does Campfire Atlas and many others, but the ones above are my choices for today's review, as offering more pairings would make this a really long read.  



Chord Mojo + HIFIMAN Sundara – Sundara makes an interesting pairing with Mojo because Mojo has all the power needed to drive Sundara, but above that, Mojo adds an amazing layer of micro-details and clarity, but also a nice depth to Sundara. The dynamics are as amazing as you'd expect from a well-driven Sundara, making this pairing really easy to recommend, especially to those who wanted a Sundara that has a more full and smooth sound, rather than their usual neutral-ish presentation. 

Chord Mojo + Dita Fidelity – Dita fidelity is another example of headphone that makes a great pair with Mojo, and this is because Fidelity is one analytical IEM, and Mojo compliments their nature quite well if you wanted them to have a fuller, deeper and more smooth sound. Of course, you lose a bit of edge and sparkle when pairing Fidelity with Mojo rather than with a very neutral DAC/AMP, but you gain quite a bit in smoothness and in overall enjoyment for long hours of listening, as otherwise an analytical sound can get a bit fatiguing after a while.

Chord Mojo + Audeze LCD-MX4 – LCD-MX4 is one of the best flagship studio monitoring / mastering headphones out there, created and designed by Audeze and made to be a statement in how good a Planar can be for monitoring, mixing and mastering. Mojo has all the power needed to drive LCD-MX4 quite well, and also pairs well with them in terms of sound, giving them a deep and precise sound, and enhancing their already smooth signature to allow you to work for many hours in a row to get that perfect mix / master you've been looking for. The details of this pairing are quite great, and so are the dynamics. 



Value and Conclusion

Chord Mojo has been one interesting DAC/AMP to review and you can understand both its price tag, and the reason why it is so widely used, just a bit better now. The fact that it stood the test of time so well, having been released quite a while ago, without dropping in price much, and still being not only considered, but also bought by many, shows that it provides a fair performance for its price. 



The package is very basic, and I can't say I'm quite satisfied, there are 100 USD DAC/AMPs that come with more, but to be fair, besides some rubber bands, and a silicone band separator, which isn't even absolutely necessary, there's very little that you could desire for more with Mojo. It is probably a good idea to purchase high quality cables for Mojo anyways, and an OEM probably wouldn't have been quite as good as a good aftermarket cable, but still, Mojo will not win any competition for its package. 

The build quality is extremely solid, Mojo has a nice touch finish, it doesn't get scratched easily, and even after taking it out during rain, snow, storm, and sandstorm, it has zero scratches and works as new. Pretty great job from the guys at Chord. The software is also pretty much rock stable, and although it charges a bit slow, it provides good battery life, and its operation is hassle-free. 



The colored balls of Mojo are fun to use, and I don't mind a bit of color in my DAC/AMPs, and if you walk a lot late at night, they make a good flashlight, although I'm not sure they were designed as such. The volume and driving power is enough for pretty much all your typical and even for most hard to drive and special headphones, bar the 2-3 in this world that you wouldn't take outside anyways (this is keeping in mind Mojo is Chord's Portable DAC/AMP). 

Chord Mojo sounds pretty majestic, with a natural sound through and through, a great depth and weight to its music, a slightly forward yet smooth and extremely detailed midrange, and a fatigue-free treble that still bears all the detail and clarity it should have, but has zero fatigue. The soundstage is natural in size, and the dynamics are quite amazing for its price point, making Mojo a really nice overall DAC/AMP.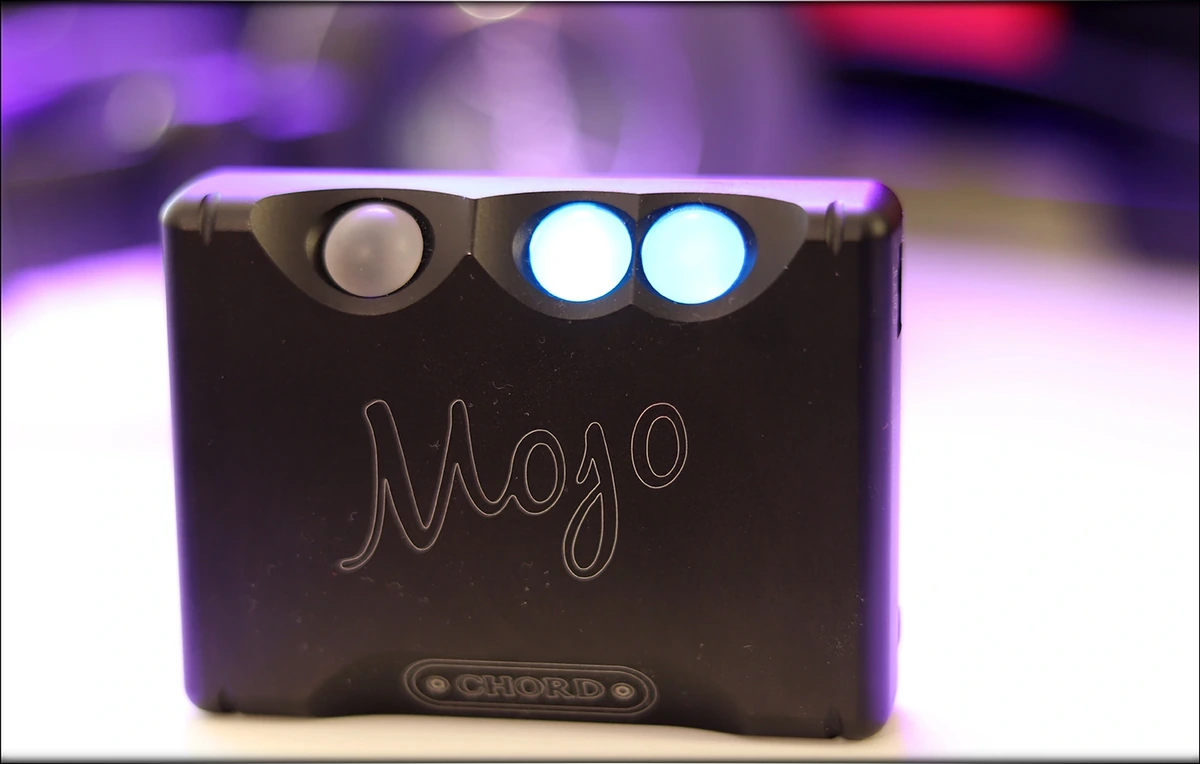 At the end of the day, if you're looking for a well-built, portable DAC/AMP that you can also use for your desktop setup, which has two headphone outputs, which has USB, Optical and Coaxial input, which has a good amount of driving power and is extremely versatile, with a really natural, yet incredibly detailed sound, you should check out Chord Mojo, as it may become your next music companion, as it did even with a ton of music industry workers and other music lovers. 
Product Link
You can purchase your Chord Mojo DAC/AMP from www.amazon.com here: https://www.amazon.com/Electronics-ultimate-Headphone-Amplifier-Coaxial/dp/B016W1X94O/
---
--- Please remember to stay safe, and always have fun while listening to music!---
 - If you have a dime to spare, please donate, and help us! It would make the day brighter for me and my wife- 
---
Full Playlist used for this review
We listened to more songs than those named in this playlist, but those are excellent for identifying a sonic signature.  I recommend trying most of the songs from this playlist, especially if you're searching for new music! The playlists are different for Spotify, Tidal and Youtube, and based on the songs I enjoy and are available on each!
https://www.youtube.com/playlist?list=PL_cjBXGmwSHSdGcwuc_bKbBDGHL4QvYBu
https://open.spotify.com/playlist/5J3oloz8Riy9LxEGenOjQ0?si=979ba4f082414be7
https://tidal.com/browse/playlist/330fd544-8e5b-4839-bd35-676b2edbb3d5
--- Contact Us ---





---