Cayin N5ii – Versatile, Cunning, Able
Cayin N5ii is the newest DAP from the large high-end Chinese Audiophile Manufacturer, Cayin. They are known for their summit-fi desktop devices, but N5ii is more of an entry-level Digital Audio Player, so we're curious to see how it performs.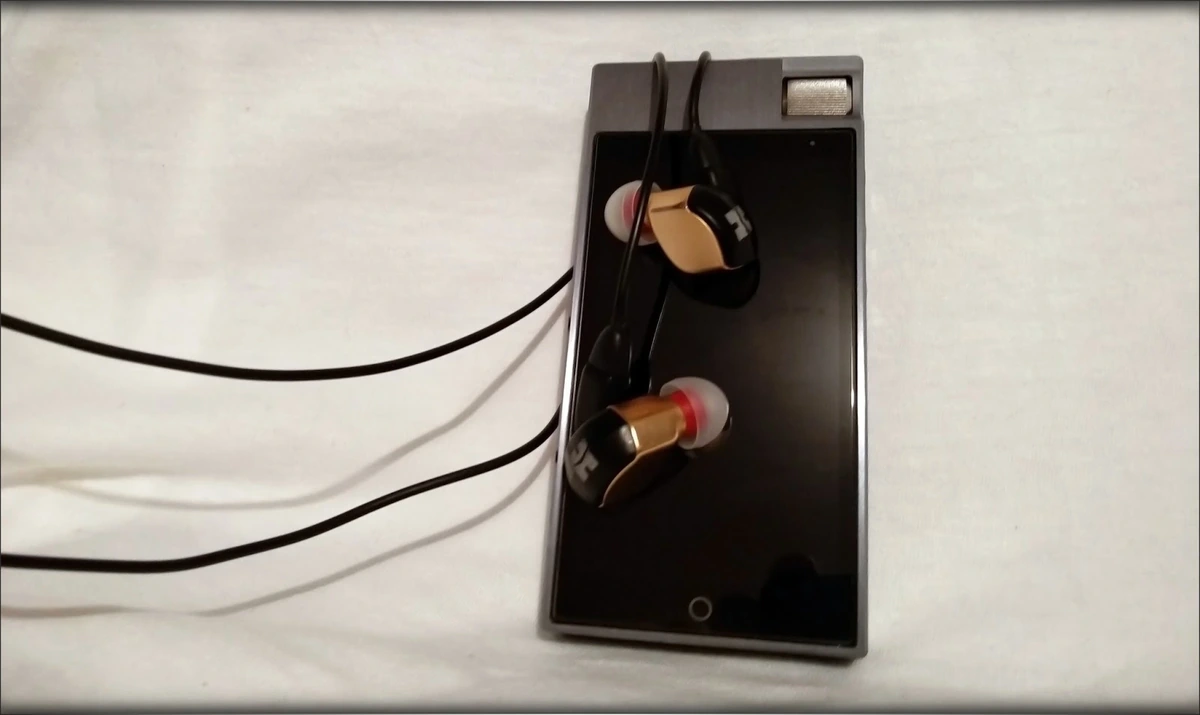 Introduction

Cayin is a huge company from China who is generally known for producing some of the most awesome DACs, AMPs, and other Summit-Fi Desktop products, having a wide range of very expensive and well-made products available in China and Asia. N5ii is more of an entry-level DAP (Digital Audio Player), made with a lot of abilities in mind, like Streaming, Bluetooth, and an Android Operating System. Cayin is known for placing great pride in their products and for placing amazing amounts of work in every device they create, and their Cayin N6 was well-received when it comes to its sonic performance, so Cayin N5ii really intrigues us. Cayin is extremely reliable with warranty and with providing customer support, and we consider them one of the good companies to work with. Cayin N5ii is currently being sold by MusicTeck USA, along with being sold from Cayin Headquarters, Musicteck being a very trustworthy company with great prices and many amazing sales to look out for. 

It should be noted that I have absolutely no affiliation with Cayin, I am not receiving any incentive for this review or to sweeten things out. This review is not sponsored nor has been paid for by Cayin or anyone else. I'd like to thank Mr. Kong from Cayin for providing the sample for the review. The sample was provided along with Cayin's request for an honest and unbiased review. This review will be as objective as it is humanly possible, and it reflects my personal experience with Cayin N5ii. Every opinion expressed is mine and I stand by it, the purpose of this review is to help those interested in Cayin N5ii find their next music companion.
Product Link
You can purcahse Cayin N5ii as well as other DAPs from www.amazon.com here: https://www.amazon.com/Android-Master-Quality-Digital-Player/dp/B077S8KKLL
Packaging

First things first, let's get the packaging out of the way:


Cayin N5ii reminds us of what a high-end package should look like, coming packaged in an elegant, large black package, with a simple yet elegant scheme drawn on the cover, and with many intricate details about N5ii being etched on the backside of the package. 

N5ii is one of the few DAPs in this price area to come with such an official-looking package, and with a copious user guide / manual. 
Part of the packaging, N5ii comes with a glass screen protector applied from the factory, with a flawless application, thing which is amazingly welcome as film protectors, while really good, can't match the security of a glass screen protector. One thing we loved about the screen protector was that it didn't have any hard or sharp edges, and that it didn't impose any issues during usage, and that the sliding properties of it were really good. 
There is a rubber case included in the package, which once again, doesn't feel bad at all, being rather different from the dust-magnet cases we noticed sometimes, this one feeling rather nice to the touch, while providing more protection and better grip to N5ii. 

The cables included with N5ii feel pretty solid as well, and while Cayin also provides upgrade cables, we feel that the default package is pretty good and leaves a very positive overall feeling. 
Build Quality/Aesthetics/UI/Firmware

Being a company who likes to come with innovative designs, Cayin always provided interesting devices to use and explore. The first thing one notices about N5ii is its nimble size and shape, being quite small and easy to carry, but feeling very sturdy. The volume wheel above the display is one of the things we fell in love with when it comes to N5ii, as it has a rather larger weight and iot provides a really nice tactile feedback to changing the volume for N5ii.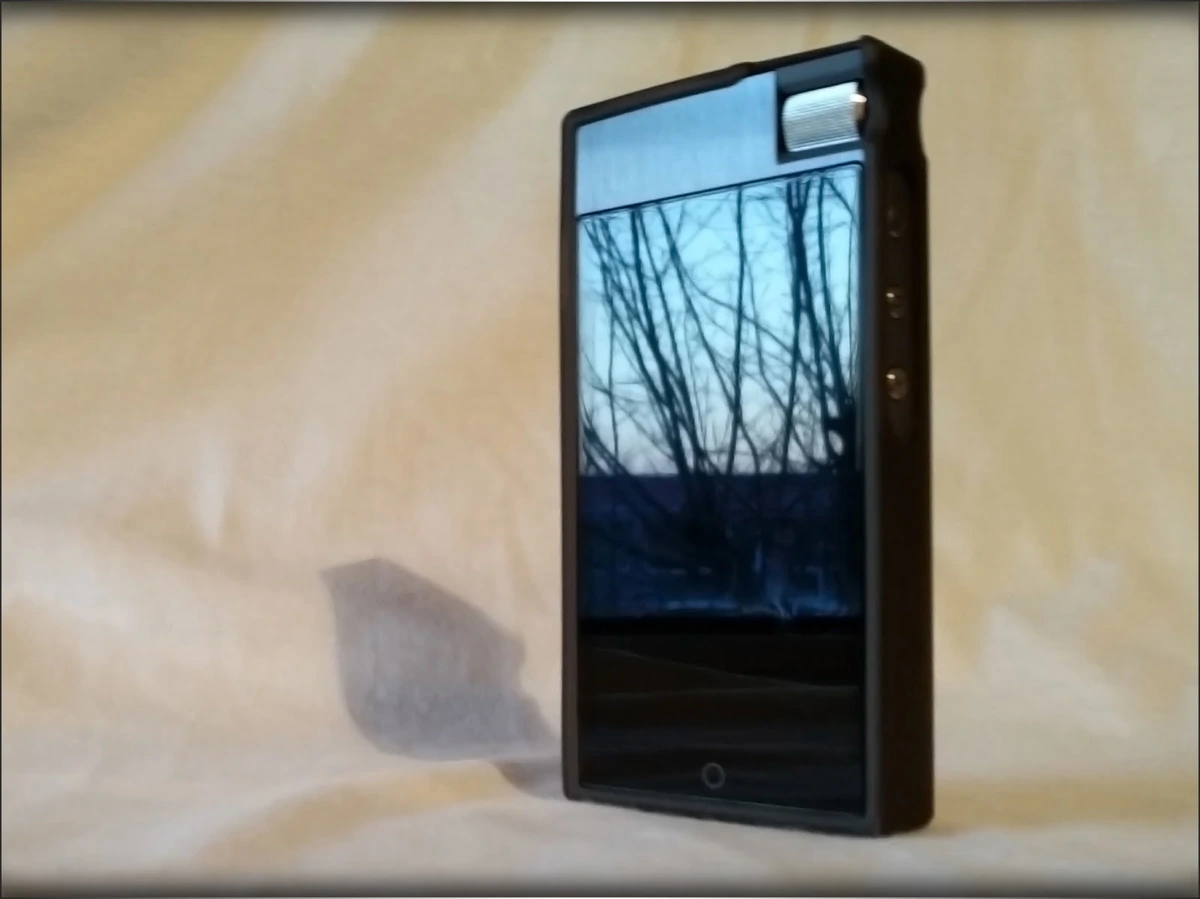 The display of Cayin N5ii is actually smaller than we're used to seeing on most DAPs, but we managed to navigate our way through the menus. The display color is on the cooler side of things, but for a music player with a smaller display, this didn't prove to cause any issue, as it is possible to read song names and it has enough brightness and contrast for outdoors usage, providing reliable usage for portable music listening. 
Cayin N5ii comes with Android installed and supports a wide array of third party apps, along with Streaming apps, being one of the most versatile entry-level devices we tested to date. 

The Wifi signal is generally good, stable, and one can listen to music without much interruption when using N5ii, at least from the Wifi signal perspective. The Bluetooth signal is also fairly good, and we didn't encounter any specific issues with N5ii during our tests.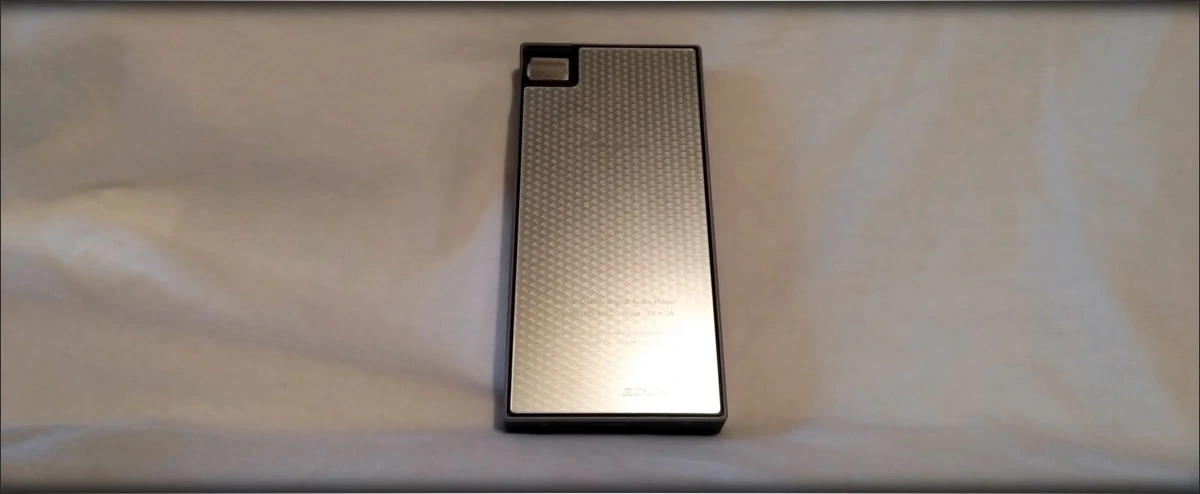 Before we started writing this review, we made sure to update the firmware to the latest available from Cayin. 

The OS is a deeply customized Android, and at the moment of posting this review, the main firmware is still under development, some users encountering some bugs here and there, but we'd like to note that it is pretty good and fairly stable for our usage which includes folder-based browsing, based on our manual-constructed folder tree. 

All in all, the experience of using Cayin N5ii is fairly good, we did not meet with any critical bug, and besides the whole system not being quite the fastest out there, the audio experience was fairly good for us. 

For those interested in playing music from their own collection, Cayin N5ii sports two microSD slots, and we'd like to note that this is the only DAP we've seen which comes with dummy mSD card protectors included in the package. The two mSD slots work like magic, and we were quite enthused with the overall experience of playing music from our 128GB + 256GB collection. 

Cayin N5ii has a rather large battery life, of up to 12 hours, and upon testing, we found that we can get around 11 hours of battery life with louder volumes and more energetic usage, so we feel that even when compared to higher end DAPs, it has a really good battery life. The smaller screen size and lower power output both help with this rather prolonged battery life. 

Cayin N5ii relies on USB Type-C rather than microUSB, thing which is also quite impressive and which made us happy, as Type-C feels more reliable in general, than the older microUSB iteration. 

The overall GUI (Graphical User Interface) took us around two minutes to get used to, being pretty typical for an Android device, the biggest surprise with N5ii being how handy the back button came in actual practice and how well Hiby and Cayin designed this little jewel of engineering. 

Cayin answered the requests of their fans and lovers and has added support for third-party apps, especially for Streaming apps, and while some of those might run into bugs before the app developers optimize them for Cayin N5ii, we're quite happy to see companies listening to their customers and adding features that might be vital for certain users. 


Sound Quality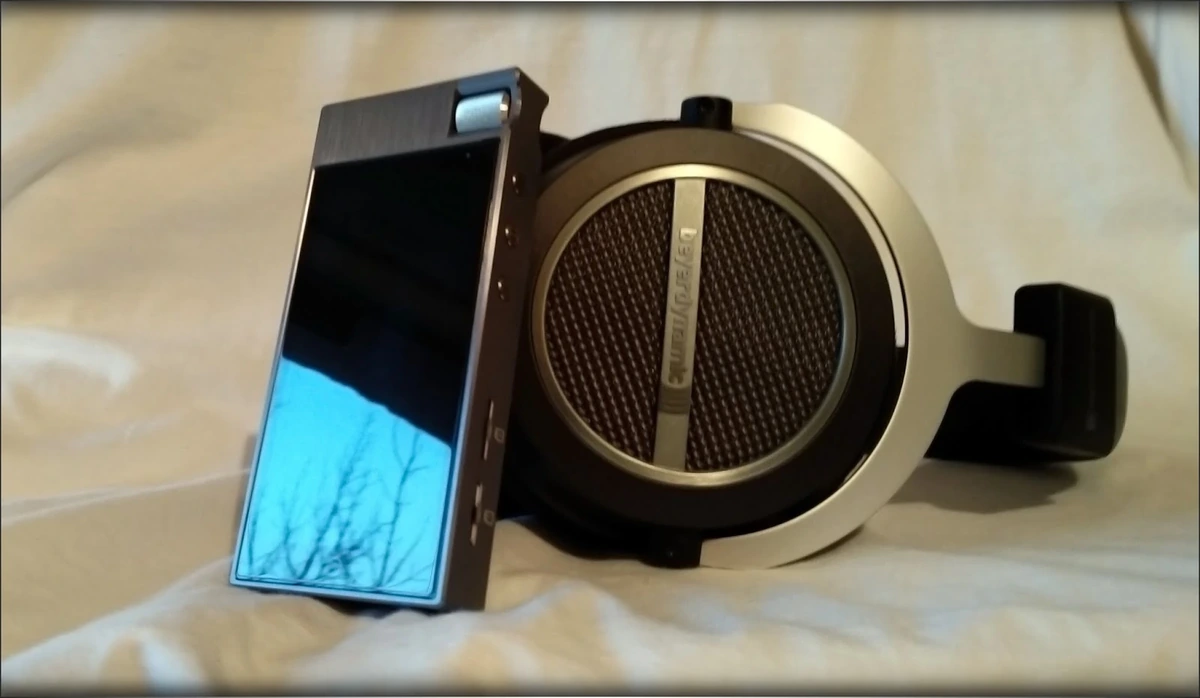 The sonic signature of Cayin N5ii is most impressive, fairly detailed and with a larger and wider soundstage, and with a neutral-to-slightly-bright overall tonality. This is a DAP which will place some healthy energy into the IEMs / Headphones it is connected to, the slightly brighter and overall tuning making it a dream pair for warmer and thicker sounding headphones, like our beloved Meze 99 Classics. 

Clarity and dynamics are top notch, especially for this price range, N5ii being one of the most revealing DAPs we tested in the midrange area, giving a rather pleasurable feeling to all music played through it. Multiple layers of instruments can be heard when N5ii is driving good IEMs and Headphones, and the air between those instruments is most impressive.

Cayin has been most amazing when implementing the ESS DAC within, by making N5ii sound very clean, yet not overly aggressive, so it is always very musical, but it stays revealing and takes on the inherent advantages ESS DACs usually provide. 

If you're looking for a really wide, dynamic, clean and neutral to slightly bright tuning, N5ii will surely be your cup of tea, being really really good at being lively. 

More details about the sound in the comparison section, as it is simpler to compare it to other DAPs than describe its sound standalone. 



Soundstage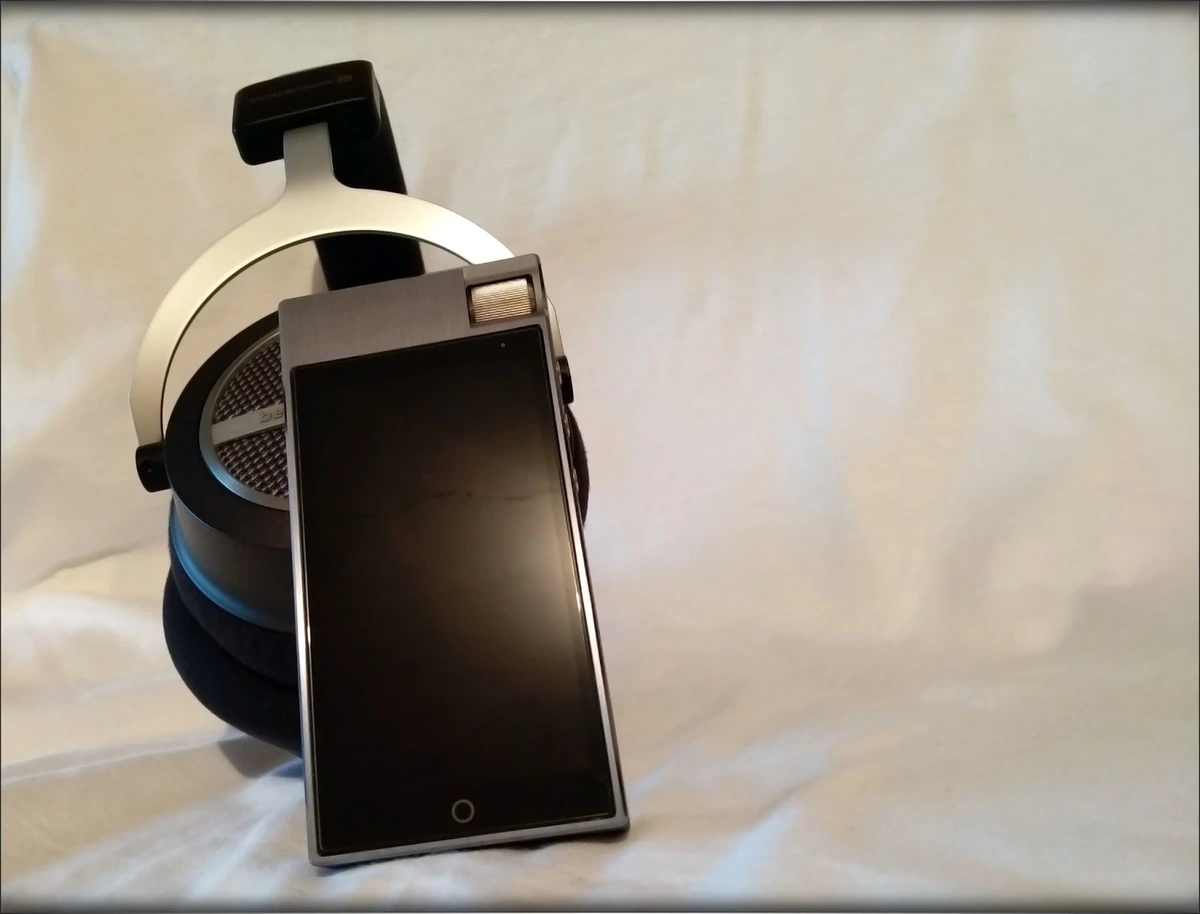 The soundstage is on the wider side, still while keeping copious amounts of depth and instrument separation. Instrument layering is done most intriguing, and there is a good coherency to the whole presentation. Stereo imaging is top notch, and the sonic cues to placing instruments in the sonic landscape are there, and kept safe'n'sound. Overall, Cayin N5ii has an excellent soundstage presentation


PRaT / ADSR


The timing of a device is a complex matter and it can be misleading to talk about it without explaining a bit what this does. Basically, each musical note has an Attack, Decay, Sustain and Release. Some DAPs enhance certain parts of those, while others make certain parts leaner, the best ADSR / PRaT technically being the type iFi employs in their DACs when engaging the bit-perfect filters, while the most pleasing being the ones that are processed to sound smoother. Cayin N5ii is at the natural side of things, the ADSR / PRaT is natural, with a natural decay to musical notes, and on average, it is better than similarly priced devices. Fine textures and micro details in music, like those found in Mindless Self Indulgence synths are revealed with good accuracy, and it is as good as its price range goes in this aspect. 


Portable Usage

When it comes to its portability, Cayin N5ii is amazing in every sense a device can be, it is small, it is not that heavy, it is nimble and it is extremely ergonomic for one-handed usage.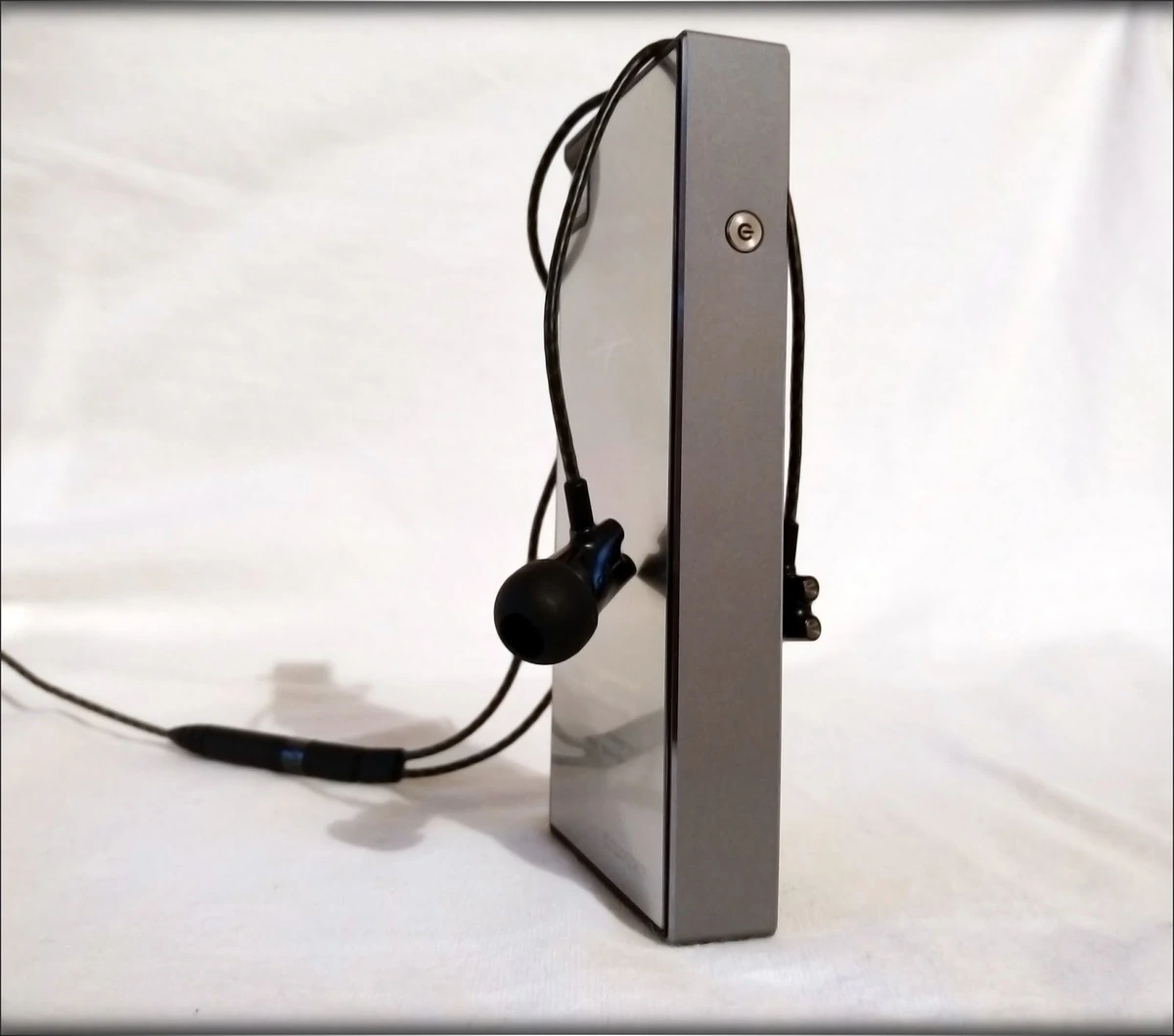 The amazement doesn't stop here, as Cayin has managed to add a back button at the bottom of N5ii, which we weren't sure if it'll work so well at first, given its placement, but which we found out works just fine, mostly due to its smaller size. 

The battery life of around 11 hours works in the favor of its portability, and the good brightness of Cayin N5ii's display makes it most suited for portable and outdoors usage, being rather recommended for taking it on a trip. 
The other aspect we'd like to talk about concerning N5ii is its driving ability, as it has a lower power output from its 3.5mm Single Ended output. This power will be enough for most IEMs out there, along with some if not most portable Headphones, but it might not be enough for absolutely every headphone, and even some more demanding IEMs might require a tad more power. The Balanced output has a good amount of power, and it does sound better than the Single Ended Output, with a slightly different design, but using N5ii in balanced mode lowers the battery life and it requires balanced cables, which we have very few available. 

All in all, Cayin N5ii is super portable, being thought as a portable midrange devices, its size and ergonomics being ideal for taking it out on a walk, the battery life further supporting this statement. 


Select Pairings

Please note that for any pairing, the IEM has more impact on the final result than the DAP, the best DAP being one that is as transparent as possible – Cayin N5ii being quite good at this, especially given its clean and vivid signature with a slightly brighter tuning. 

Cayin N5ii + Dunu Falcon-C – Cayin N5ii is quite excellent at driving the little magical IEMs from Dunu, and it gives them a good amount of dynamics along with an excellent soundstage and instrument separation. The signature is already V-shaped for Falcon-C, and N5ii doesn't really change that, giving them that impressive and engaging sound in all its might. 
Cayin N5ii + FiiO F9 Pro – F9Pro has always been a magical IEM we loved, and Cayin N5ii has an interesting synergy with it. The overall combo is a tad brighter than F9Pro tends to be with other DAPs, but this doesn't make them spikey or something bad, instead enhancing their revealing abilities. 
Cayin N5ii + Unique Melody Martian – UM Martian is quite a precise and clear IEM with a tight bottom end, a clear and very detailed midrange, and a bright and energetic top end. Cayin N5ii, being a little on the brighter side, will enhance their analytical side and will give them an even more revealing nature, all while making them a tad brighter and even tighter in the bass, the end product being an acquired taste for those who enjoy a very tight and revealing signature. 
Cayin N5ii + Sennheiser ie800 – IE800 sounds rather impressive driven by virtually anything, and N5ii is no exception, as it enhances IE800's overall revealing abilities and makes them a tad more precise in their bass, all while keeping their epic and beloved impact, the overall tuning being really good. The other part N5ii helps with is the midrange of IE800, as it brings it ever so slightly more forward.  
Cayin N5ii + HIFIMAN RE2000 – Being a Summit-fi IEM, RE2000 is interesting to pair with anything, as it will reveal the true nature of almost any source that it is paired with. The overall tuning of RE2000 is towards a more natural and organic overall midrange, but with an enhanced bass and treble, being quite V-shaped. Cayin N5ii tightens its bass a little, giving it a tad more natural definition, with amazing speed and impact, while it also enhances RE2000's treble and gives them a very unique approach to music, with a wide and well-separated sound, a very revealing overall signature, and with a bright and energetic top end. 
Cayin N5ii + Beerdnamic Xelento – Being a romantic IEM, Xelento pairs amazingly well with N5ii, as Xelento was usually on the thicker and smoother side of things, N5ii making them a tad more energetic, tightening their bass a little, and giving them a more responsive sound with an even better revealing ability and definition. The sound is still tuned to be fun, with a large amount of bass, and a thicker overall sonic reproduction, but its bass to treble ratio is closer to what can be defined as natural, and their treble is more expressive this way.  
Cayin N5ii + Ultrasone Signature Studio – Signature Studio is fairly hard to drive, and here the maximum volume one can get from this combination might be good to take into account, as Signature Studio might be a tad quiet driven by N5ii on Single Ended (No balanced cables for Signature Studio), even at maximum volume. The sound is very interesting though, extremely wide and open-sounding, with an excellent transient reproduction and amazing speed to everything, along with a bright and open treble, really prone to sounding uplifting and happy.  
Cayin N5ii + Meze 99 Classics – Meze 99Classics always required a slightly more aggressive EQ profile to match up with our musical preferences, as it is very smooth and laid-back / relaxing, and we placing some trust in EQ'ing its treble to be more energetic, and it taking a lot of this EQ and doing an amazing work with it (indicating some high-end drivers with very low overall distortion). Cayin N5ii gives them a much more natural sound, making them sound brighter, more balanced, with a tighter bass, a more revealing nature, a wider and more open presentation, along with a more dynamic sound.  
Cayin N5ii + iBasso IT01 – IT-01 is another interesting IEM which relies on a graphene driver, a rather newly released technology, which took us by surprise back when we reviewed IT-01. The pairing works very well together and the warmer nature of IT-01 is toned down by N5ii's brighter sound, making them sound more natural, more vivid and more dynamic. A true natural combination, and considering the price of the whole setup, also a very recommended one. 
Cayin N5ii + ClearTune VS4 – CT VS4 is a new IEM we are going to review, and they have an interesting sonic signature, with a neutral sub-bass, an enhanced and romantic mid-bass, a thick and satisfying midrange, but with more detail, and with a little dip in the upper midrange, after which they bring more sparkle in the overall treble, with a leaner upper treble approach. The whole IEM is very unique in its approach, and in a good way, being very fun and invigorating to listen to. Cayin N5ii makes them a tad brighter and gives them a really healthy instrument separation and soundstage, along with an excellent overall detail and revealing abilities. 
Cayin N5ii + Dita Truth Answer Edition – Dita Answer, the Truth Edition is a rather analytical IEM with excellent resolution and revealing abilities, with a neutral bass and mid-bass, a neutral and very clear midrange, and a more enhanced and sparkly treble that is sure to be extremely engaging. Dita Answer The Truth Edition sounds rather bright and open with N5ii, being powered to be an excellent IEM for spotting details in the music, yet still very enjoyable for its musical abilities. 
Cayin N5ii + IMR Acoustics R1 – IMR Acoustics R1 is another IEM we will review in the future, with a very intriguing signature, a V-shaped sound, with a strong sub bass, a more natural mid bass, a natural and organic midrange, and an enhanced upper midrange and lower treble, ending in a natural upper treble. The overall combo works well, as N5ii gives R1 a very coherent tuning, with a quick and revealing sound, a clear and vivid midrange, and an enthusiastic treble, all with a wide soundstage and a very good overall definition.


Comparisons


Cayin N5ii vs Opus #1 – We should start with the obvious, Cayin N5ii has a lot more features than #1s, coming with Streaming abilities and a lot more usage potential. Cayin N5ii also comes with two microSD slots, so it does make a pretty interesting device, being really well-priced and very very attractive. In size, N5ii is smaller than #1s by a good margin, in every direction, but since we use Mi Max 2 as a smartphone, we usually prefer larger displays for our portables. Cayin N5ii had a few bugs to sort out at first, but now it is getting stable, while #1s has been absolutely stable since the first moment we received it. The display, on the other hand, has much better color, much better contrast, much better brightness, larger size and looks better on Opus #1s, while it is smaller, consumes less battery and leads to a more nimble device on Cayin N5ii. The overall navigation, on the other hand, is more natural and feels more native on N5ii, especially with the back button at the bottom and it being a hardware switchy rather than a software button strip, as Opus #1s, we got used to it, but it isn't always the most intuitive navigation. Cayin N5ii can sideload / install apps and has Hiby support (an amazing little app), while #1s does not have any of those features, being a bare Music Player. The sound is more neutral on Cayin N5ii, with a slightly colder and more aggressive approach, brighter, thing which we actually like a lot, as it also feels a tad more revealing. The soundstage is similar in size, and there is a similar amount of overall detail, although on N5ii it is more expressed and things like. In the end the two devices are very different, N5ii being a multi-purpose device with a much wider usage scenario, covering even #1s's main usage scenario as it features two microSD slots, but it is a smaller device, more nimble, easier to use with one hand for people with smaller hands, Opus #1s having the better display, and more driving power available to it, along with a warmer sound and a more laid-back presentation with a slightly more effortless and less aggressive presentation. They serve very different usage scenarios, and we feel that users will be more attracted to one of them, depending on their usage scenarios and tastes, the device design being rather different as well. 
Cayin N5ii vs HIDIZS AP200 – This is an interesting comparison because AP200 is priced pretty closely to N5ii and they both have similar Android Operating Systems. The differences start with the physical device, where AP200 tends to be wider and somewhat thicker, while N5ii is smaller and more nimble. The navigation is fairly natural on both, both being powered by Hiby systems, but N5ii has a more dedicated integration with a more customized user interface, ready to serve one's passion for music. The sonic signature is in favor of N5ii as it has better clarity and overall detail, along with a more expansive soundstage, although AP200 has a thicker and warmer presentation, along with a slightly smoother overall sound and especially a smoother treble. N5ii has better technical abilities and a more revealing sound, a Summit-Fi IEM like HiFiMAN RE2000 revealing this pretty well, and N5ii tends to be the more natural sounding DAP in the end, AP200 being a tad too laid-back in comparison. The overall system speed is a bit quicker on AP200, but not by a large margin, and the display quality and color tone is closer to a natural one on AP200, but the difference is not that big in the long run, both N5ii and AP200 having a cooler color temperature to their displays. The battery life tends to be longer on N5ii, but the driving power tends to be slightly smaller on the Single ended output, while AP200 doesn't have a balanced output at all, so if one is looking for a DAP with a balanced output, N5ii is the only from the two that bears one. AP200 has a single microSD slot for using a microSD card, while N5ii has two slots, offering twice the storage capacity AP200 offers. 
Cayin N5ii vs Shanling M2s – Now here, the prices are a bit different, N5ii being around 1.5 to two times the price of M2s, but the comparison can still be interesting to make. Besides N5ii sporting Android and offering a wider number of usage scenarios, N5ii also has a cleaner, more revealing, more detailed, vivider, more dynamic, and more balanced overall sound, with a less warm and a more aggressive approach that is considerably more revealing, especially with higher quality IEMs and headphones. M2s is smaller in physical size, but it doesn't feature a touchscreen, relying on a navigation wheel instead. Interestingly, both N5ii and M2s have an excellent bluetooth implementation along with an excellent overall ergonomic function, although it should be noted that M2s has only one microSD card, while N5ii has two microSD card slots. The overall operation speed is similar for the two device in practice, but where M2s might respond ever so slightly faster and while it might be ever so slightly snappier, N5ii's touchscreen is much better for picking a song from a large playlist. 
Cayin N5ii vs Hiby R6 – Here we might be a little unfair for adding R6 to the comparison, as it is around 1.5 times to two times the price of N5ii, but still, many people seem to want to make a choice between the two, so we wanted to deliver on their requests. Starting with the build quality, both are solid devices made of metal, both have their software made by Hiby, but where Cayin is a client of Hiby, R6 had its android designed in-hours with maybe a little more care by hiby directly. The display quality is much better on R6, with better color, more brightness, more natural white point and better overall color balance, but it also has a larger size, where N5ii is smaller and more nimble. In fact, this might be important, as R6 is thicker and wider, being less ergonomic (although still very practical) than the tiny N5ii. The buttons are more in number on R6, and R6 provides buttons for the volume control, while N5ii has a lovely volume wheel at the top. N5ii has two microSD slots, while R6 has a single microSD slot, thing which we found interesting, keeping in mind that to an extent both have their software managed by the titan Hiby. When it comes to their sonic performance, Hiby R6 sounds more effortless, with a slightly larger soundstage, a slightly cleaner sound, and with a tad more detail, although by itself, its signature is a tad smoother and not as revealing as N5ii's is in general, making N5ii more lively, revealing, upbeat and forward / aggressive, where R6 comes as slightly smoother, more effortless, more natural. The Software experience is really different, Hiby R6 having probably the fastest CPU for an Audiophile DAP to date (early 2018), and a lot of RAM, being much smoother for the overall system experience, although both devices do offer similar abilities in the end, like streaming and the ability to install third party apps, N5ii proving to be a real champ for its price when it comes to its abilities. The two devices are both great for their price range, with slightly different approaches to music, R6 feeling more of a mature and smoother overall DAP, where N5ii is more nimble and more aggressive. 
Cayin N5ii vs FiiO X7mkii – Although this comparison might be even more challenging than comparing N5ii with R6, we felt like we took too many photos of the two, to not remind of how they compare. First, we should start with the price, FiiO X7mkii is around twice the price of N5ii, and it doesn't make N5ii any less amazing, it just showcases what a more expensive DAP is and how it should be. Starting with the build quality, both are really well made, both come with glass screen protectors from the factory, and both have a good implementation of a volume wheel. Both devices feature two microSD slots, both devices feature streaming abilities and a customized Android firmware, and both devices represent a good bang for the buck. When it comes to the differences between the two, FiiO X7mii is much larger in physical size, and it has interchangeable AMP modules, although we'd like to mention that those cost a little extra if you wish to take advantage of something like the more powerful AMP5 for FiiO X7mkii. The display color is better balanced on X7mkii, and the overall device is more responsive on an overall basis, feeling more like a smartphone, where N5ii can be a tad slower in its response. The sonic abilities are enhanced on X7mkii, with a more vivid sound, better clarity and a larger, more holographic soundstage, even with AM03A, with which it comes by default. Adding AM05 also makes X7mkii a really good source for driving really hard to drive headphones, and overall, the driving power is much better for X7mkii. At double the cost, X7mkii does do a few tricks more, and is a snapper device, but once again, if you are budget constrained, X7mkii doesn't make N5ii less amazing than we presented it so far, it just is an upgrade for a higher cost. 
Cayin N5ii vs HiFiMAN Megamini – Here, N5ii costs a bit more than Megamini currently costs, as Megamini is around 100$, where N5ii is closer to 370$. The two devices are different in every way possible, but both are ultra-portables, Megamini also being quite small in size and being quite thin. The navigation is much better with N5ii, as it has a touchscreen and you can jump between playlists, where Megamini relies on buttons for its navigation. Song selection and menu navigation are much more natural on N5ii, and so is the speed, N5ii being snappier and quicker, feeling a tad more responsive as an overall device. Megamini features a single microSD slot, where N5ii features two, and Megamini has a really minimalistic design, with no Wifi, no Bluetooth and no other bells and whistles, where N5ii has Streaming abilities, Bluetooth, Wifi and many other abilities which one may find necessary for their musical enjoyment. When it comes to their sound, N5ii sounds like an upgrade to Megamini, being more vivid, with better bass reproduction, better control, a larger soundstage, and a better overall revealing ability, making music feel more forward, and at the same time better defined. Even so, Megamini has a scary high driving power for its size and price, and we really loved it back when we reviewed it, N5ii not making it any less intriguing for a 100$ device, but being a really worthy upgrade for those who are on a budget, but who want to go above the 100$ price area.  


Value and Conclusion

We tried our best to compare N5ii with as many devices as we could, and we did our best to explore the intricacies of this little Android DAP made by the huge Audiophile Titan Cayin. It is no mystery that Cayin is one of the largest Chinese manufacturers of Audiophile devices, and that they do have a lot of summit-fi AMPs and DACs, although all of those are for desktop, Cayin DAPs being something new and maybe slightly more experimental and more innovative. We had a chance to play with Cayin N6 before, and it was an intriguing DAP, but sadly we couldn't loan it for long enough to write about it, and we always wanted to write about a Cayin DAP, N5ii being the one we had the chance to.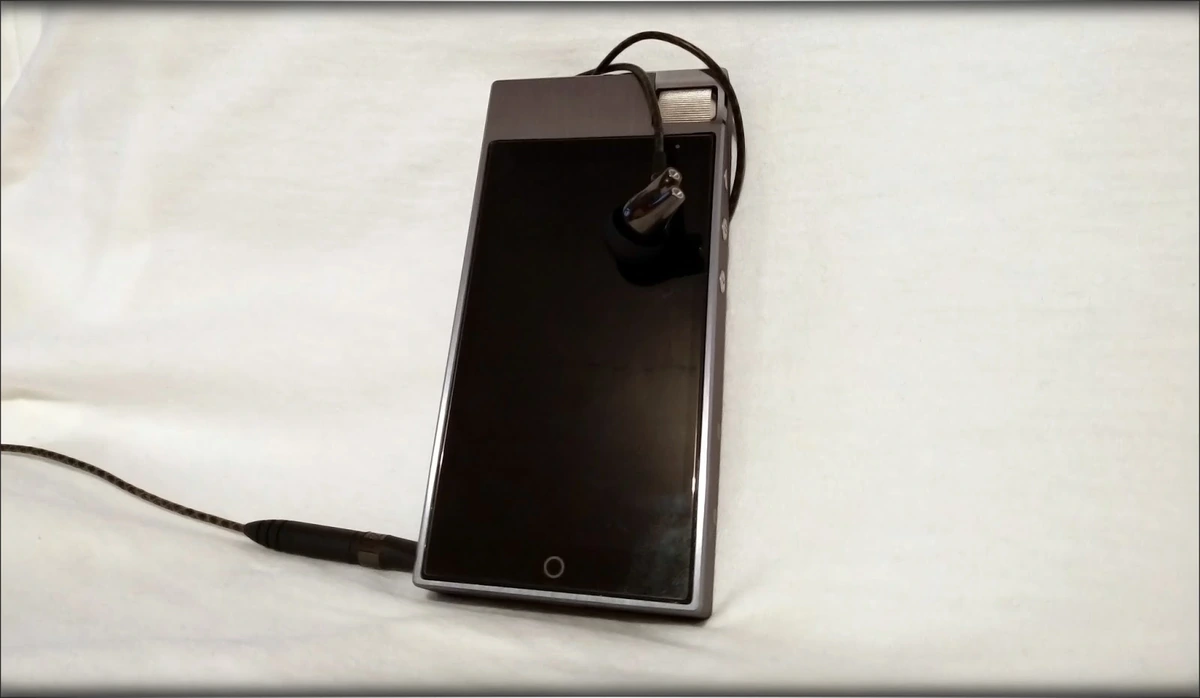 Starting with the build quality, this is a tanker, really well placed together, coming in a high-end package, and with a lot of useful accessories. There is a glass screen protector installed form the factory, and it works like a charm, not having sharp edges, and staying well on N5ii's display after a good amount of usage. 

The software is still in development, and at the moment of writing this review, there may still be some bugs left to sort, but it is quite stable on our side, and most bugs have been sorted out by Cayin's hard work. We can't help mention that some users still may encounter some issues, especially in very specific usage scenarios that we didn't test, but during our tests, N5ii kept being fairly stable and didn't cause any kind of strange issues. All in all, the UI navigation feels natural, the display has a good amount of brightness, and although it is a tad cool in its colors, the size itself isn't really meant for gazing album cover art, being a rather nimble and portable device made to carry around. Browsing and and playing music from our folder collection has been a pleasure, and testing some very light streaming indicated very positive results. 

Another area where Cayin managed to impress is in battery life. Although this means that Cayin N5ii works best with lighter, easier to drive equipment, like IEMs or easier to drive headphones, the battery life is pretty good, and maybe one of the best one can find in this price range, or within an audiophile DAP. 

Cayin N5ii is pretty competitive at its price point, being a fair update to devices less expensive, and while something like Opus #1s might have more driving power available for harder to drive headphones, N5ii has a much wider usage scenario available for it, with much more options, like Streaming and third party apps support.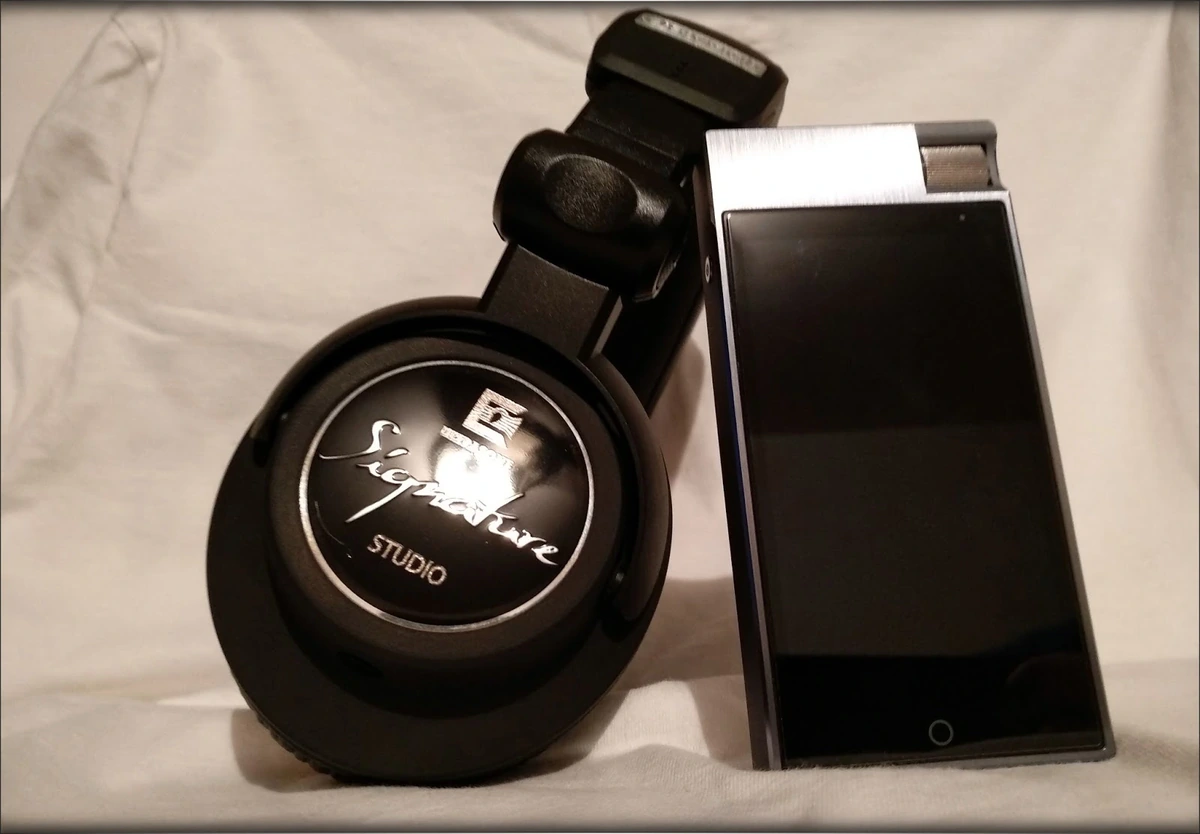 The only thing we can say about Cayin N5ii is that if you want a very energetic, very lively, very vivid and revealing DAP for around 370$, this one is really worth considering, especially if you rely on Streaming and other modern means for listening to your collection. With a large battery life, two microSD slots and a clean and detailed sound, Cayin N5ii is sure to impress anyone looking for a very cunning and versatile DAP in this price area.
Product Link
You can purcahse Cayin N5ii as well as other DAPs from www.amazon.com here: https://www.amazon.com/Android-Master-Quality-Digital-Player/dp/B077S8KKLL
---
---
--- Please remember to stay safe, and always have fun while listening to music!---
 - If you have a dime to spare, and donate, to help us with electricity and work expenses, it would make my day much brighter, as it would help me improve things around the website and increase the frequency of my posts - 
---
Full Playlist used for this review
We listened to more songs than those named in this playlist, but those are excellent for identifying a sonic signature.  PRaT, Texturization, Detail, Resolution, Dynamics, Impact, and overall tonality are all revealed by those songs. We recommend trying most of the songs from this playlist, especially if you're searching for new music!
https://www.youtube.com/playlist?list=PL_cjBXGmwSHSdGcwuc_bKbBDGHL4QvYBu
--- Contact Us ---






---
---