SMSL DO400 Fully Balanced DAC / Headphone AMP – Power Delivery Unbound
SMSL DO400 is a $499 USD DAC / Headphone Amplifier sold and fulfilled by Aoshida Store, with three headphone outputs, fully balanced XLR Line Outputs, RCA outputs, and those can work at the same time, with a handy display, and with Bluetooth receiving abilities. Today we will be reviewing it and comparing it to other high-end DAC/AMPs in the market including EverSolo DAC-Z6 (459 USD), Pro-Ject Head Box DS (400 USD), SMSL DO200 (490 USD), and Singxer SDA-2 (700 USD).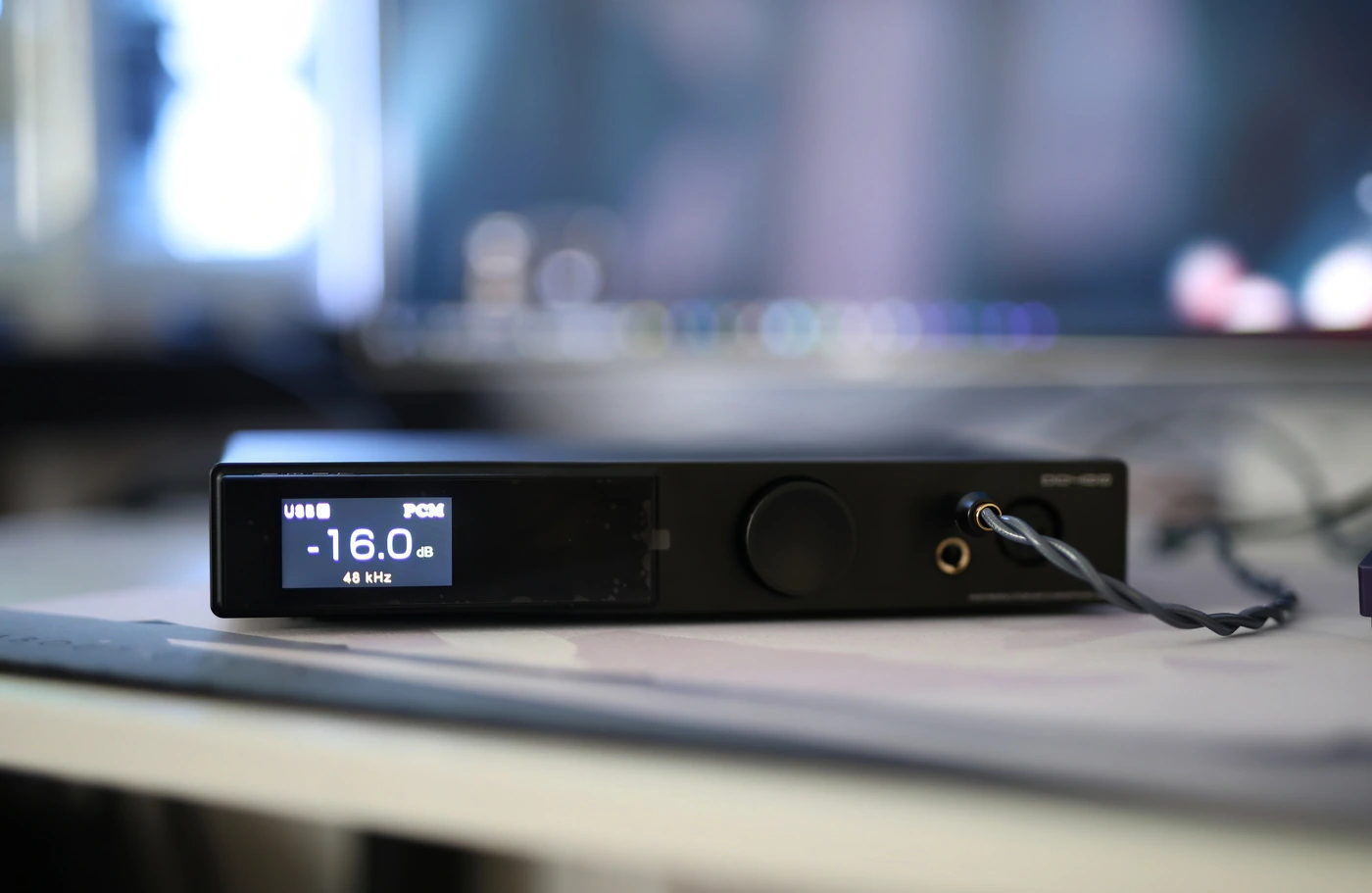 Introduction
SMSL is not a new company in our review rooster, and we know they have been able to provide a really good performance for an entry-level selection of products, but lately they've been making more and more high-end products, trying to break into the flagship price segment, with interesting DACs AMPs, and more. DO400 is an exceptional offering, it comes with literally everything a music lover can dream of, including a fully balanced design, and with Bluetooth 5.1 input, a super powerful headphone amplifier, and with a beautiful design. The best part about the DO400 is that it is sold and fulfilled by one of the best, most trustworthy shops that carries SMSL, Aoshida. With Aoshida, you're bound to have fun, they have some of the fastest delivery times, exceptional pricing, and many products that are exclusively sold through them, helping bring the best audio to the western market. It is good to keep in mind that if you're not comfortable using the Aoshida store to buy, they also sell and fulfill orders on Amazon, so you can have the extended return windows of Amazon but still take advantage of the exceptional Aoshida support. 
It should be noted that I have absolutely no affiliation with SMSL or Aoshida. I'd like to thank Aoshida for providing the sample for this review. This review reflects my personal experience with the SMSL DO400 Balanced DAC / Amplifier. Every opinion expressed is mine and I stand by it. The purpose of this review is to help those interested in SMSL DO400 find their next music companion. 
Product Link
You can grab one from the official link here: https://www.aoshida-audio.com/products/smsl-do400
You can grab one from www.amazon.com here: https://amzn.to/46dMu1s
If you're in the UK, you can grab one from www.amazon.co.uk here: https://amzn.to/46ezxnJ
And if you're from Europe, you can grab one from www.amazon.de here: https://amzn.to/48tB2Rh
Build Quality/Aesthetics
Starting with the build quality, DO400 is the most modern looking, most rugged and best looking, most complete SMSL product I have reviewed to date. It now comes with a beautiful little display at the front, but with leading lines in the build, a useful volume wheel that you can press on to browse through the menus, and three headphone outputs at the front. At the heart of the unit, we have a Flagships-Class ESS ES9039MSPRO DAC. This one is more than capable of delivering a perfect balanced output, having 8 channels, and featuring an ultra high dynamic range, and low distortion.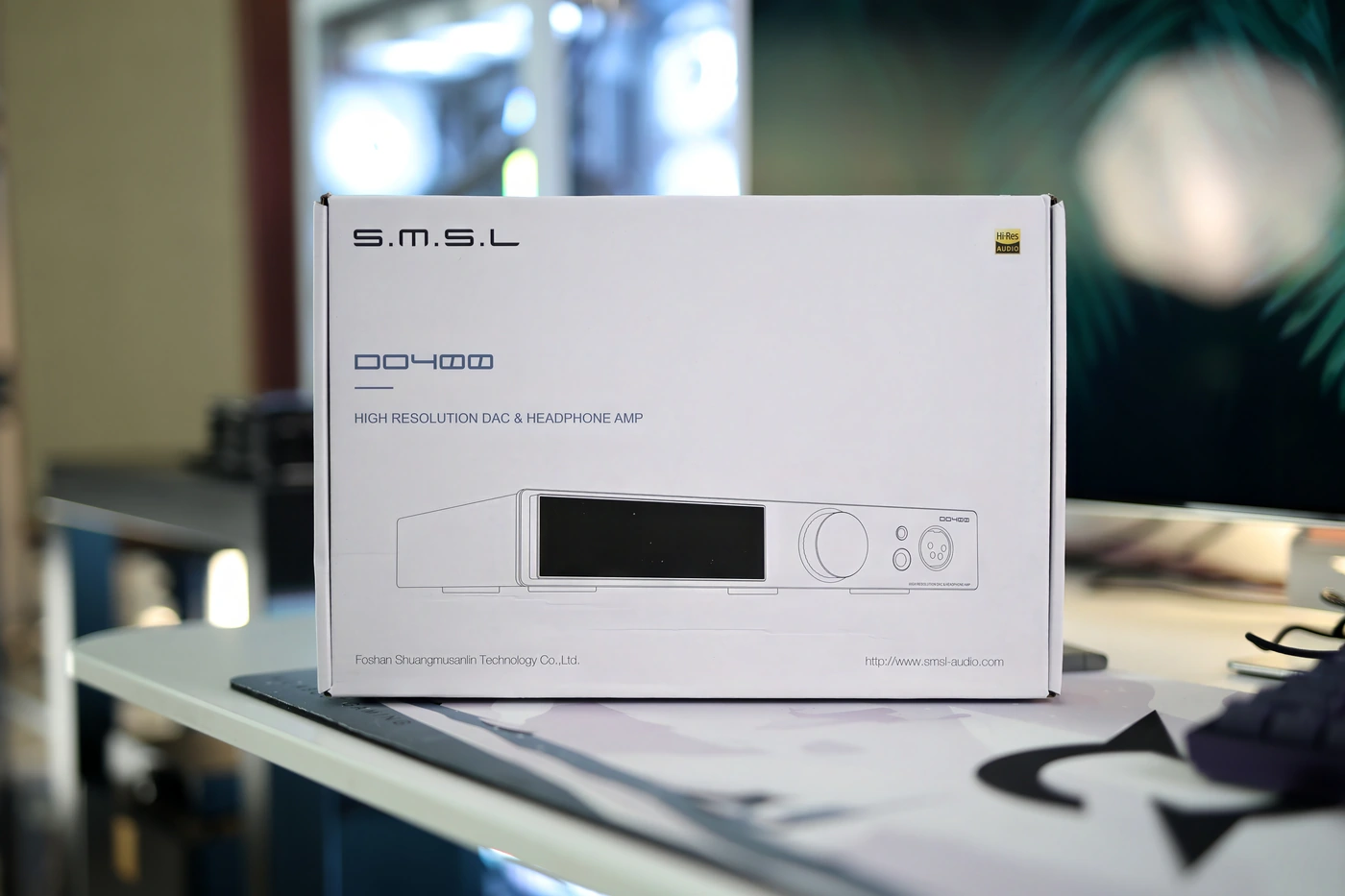 The USB decoder is handled by a 3rd Generation XMOS XU-316 Chip, which is capable of streaming to the DAC a signal as high as DSD512 and PCM as high as 32 bit / 768 kHz. The company now has a total of 11 OPA 1612 Chips to offer a beefy, powerful Pre stage. There is still some information about MQA in the manual of DO400, but with MQA now being phased out for proper lossless signal, it is best to focus on my favorite, the most available redbook flac.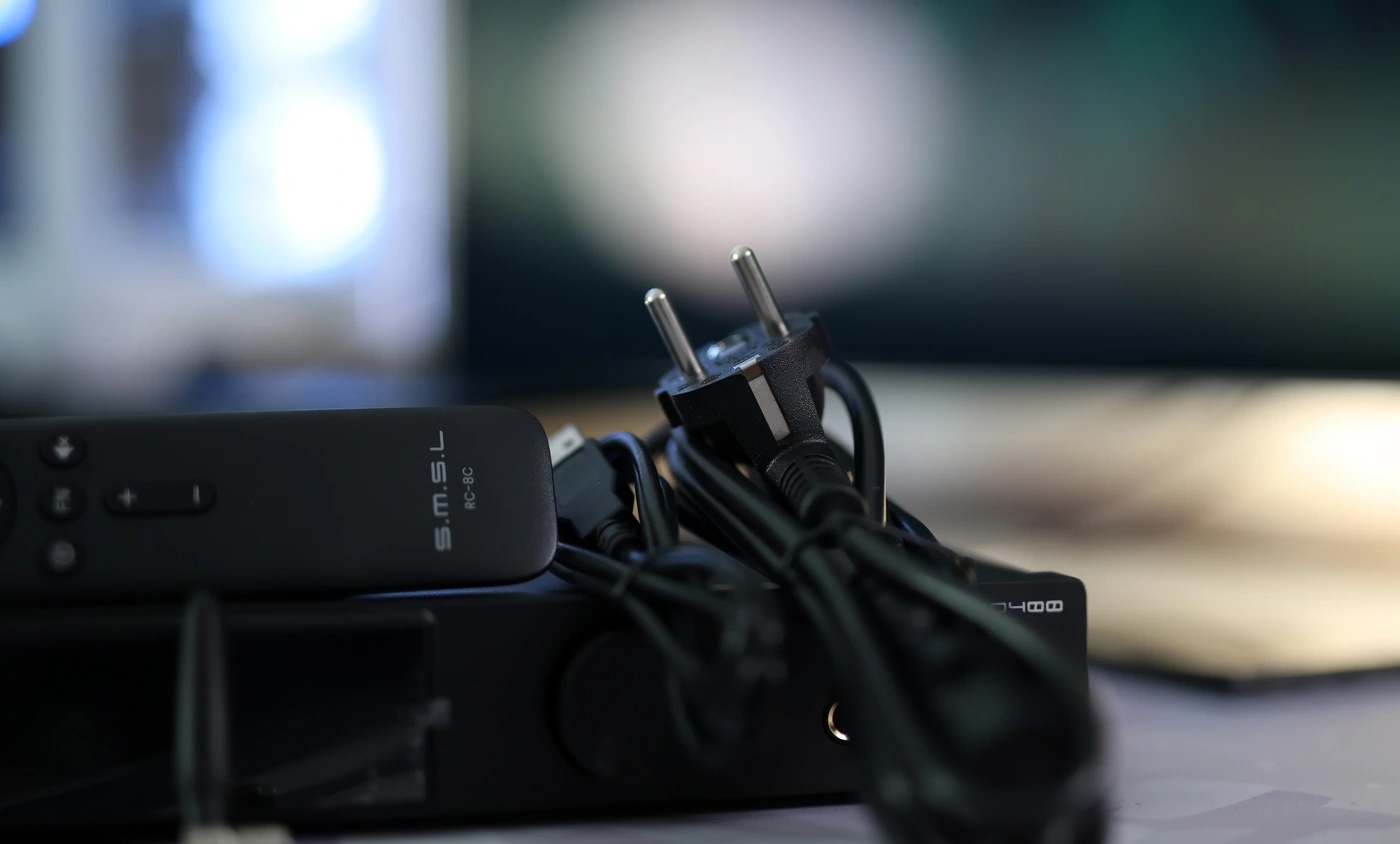 With a total of 6 inputs, you are bound to have all your bases covered, and we have a USB input, Bluetooth input, Optical input, Coaxial Input, AES / Ebu and I2S HDMI inputs. The headphone outputs include a fully balanced 4-Pin XLR, 4.4mm Balanced Jack, and a 6.3mm Single Ended Jack. Not only this is as complete as FiiO K9 PRO, but priced much lower, but the headphone output actually delivers more than most of the competition in the whole world, with SMSL DO400 having a 6W per channel, so 6w x 2 at 16 OHMs, 3W x 2 at 32 OHMs, 700mW x 2 at 300 OHMs, and 350mW x 2 at 600 OHMs. This is more than enough for driving all the headphones out there, and I don't really have any headphones in my collection that DO400 can't drive exceptionally well, including Audeze LCD-5, which is driven fully with proper dynamics, impact and bass punch.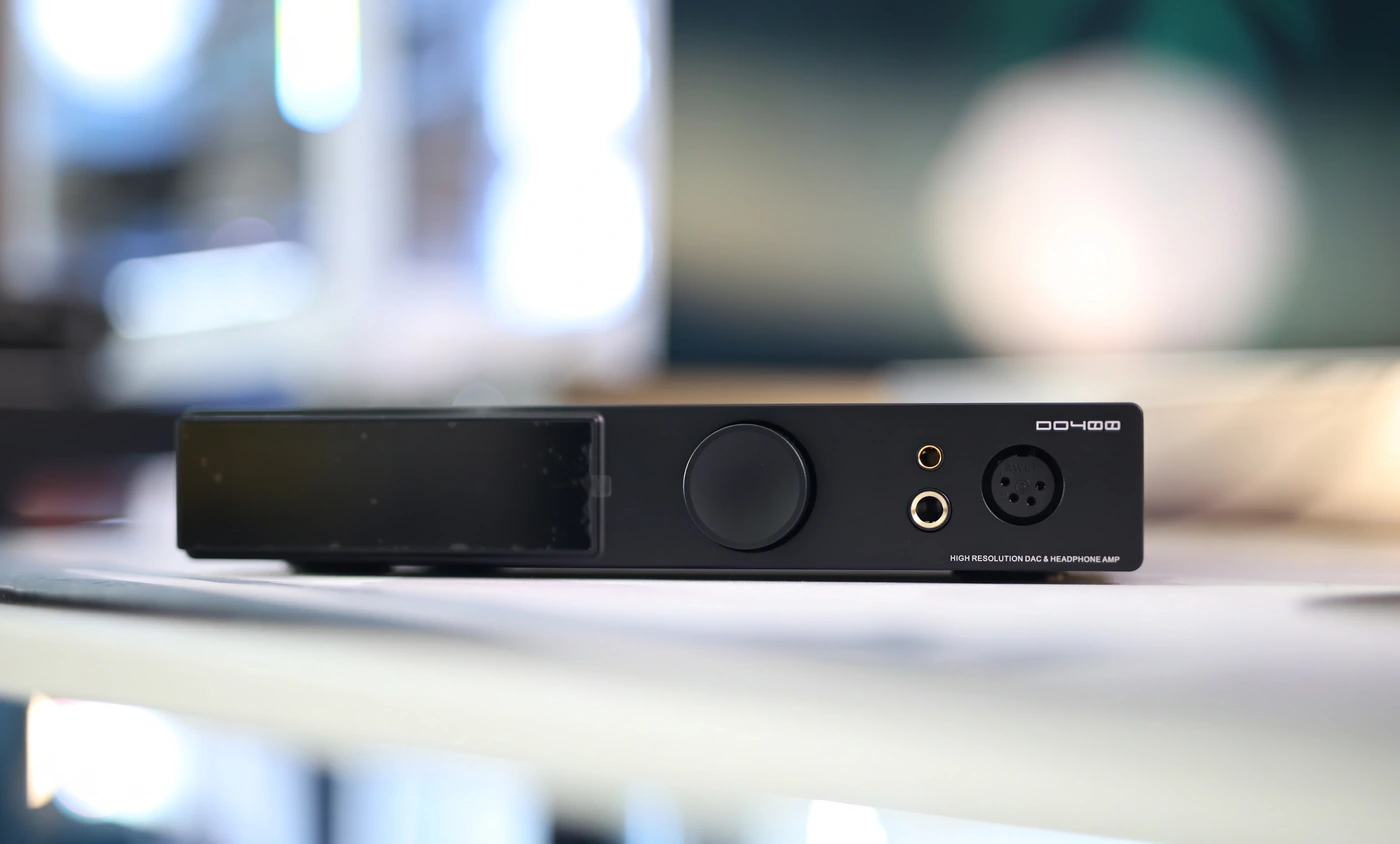 The power delivery is handled by a Linear Regulated Power Supply, with Morsun transformers. The Bluetooth is handled by the Qualcomm QCC5125 Bluetooth chip. We also have a 4-Way PLFC Headphone Amplifier. Speaking of Bluetooth, DO400 is a true champ, having support for LDAC, aptX-HD, aptX, SBC and AAC, all at maximum available data rates. 
There's support for 9 Tone Sound Modes, which change the sound a bit, but for fair reviewing purposes, I have mostly used the DO400 in the default state named Standard. There is a large selection of PCM filters, the most surprising one being the Filterless. As far as I am aware, it is not possible for a Delta-Sigma chip to be filterless. This Filterless option sounds much louder than the other filter options, and also seems to be the most raw, most forward, most direct of them all, while all the other filter options do the usual, by having little impact on the sound.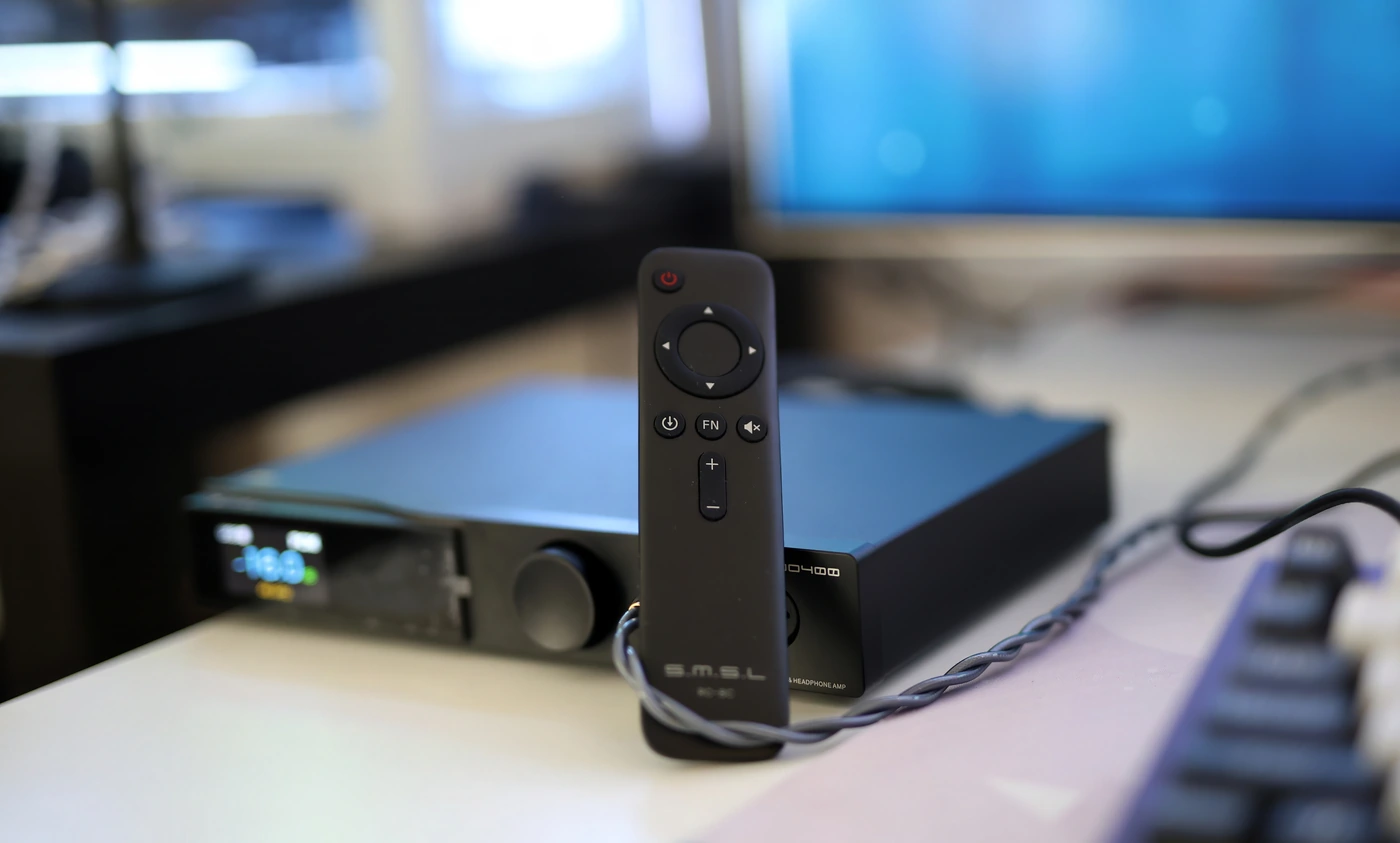 You can select the brightness of the display, you can select whether it turns off after a while or whether it stays on. The output needs to be selected, and you can switch between Headphone Output, All Lineouts and Balanced Line Out. The headphone is not detected automatically, and you need to select the headphone output for it to work. The All Line Out works with both RCA and XLR outputs at the same time, which is quite great, because you can have an active amplifier connected to the headphone output, as I've been having SMSL AO200, and a separate subwoofer to the RCA output, as I've been having Adam Audio T10S. You can leave your headphones connected at all times, but you'll need to use the remote or the volume wheel button to select the headphone output when you want to switch. The PRE mode can be set to either Variable or Fixed modes.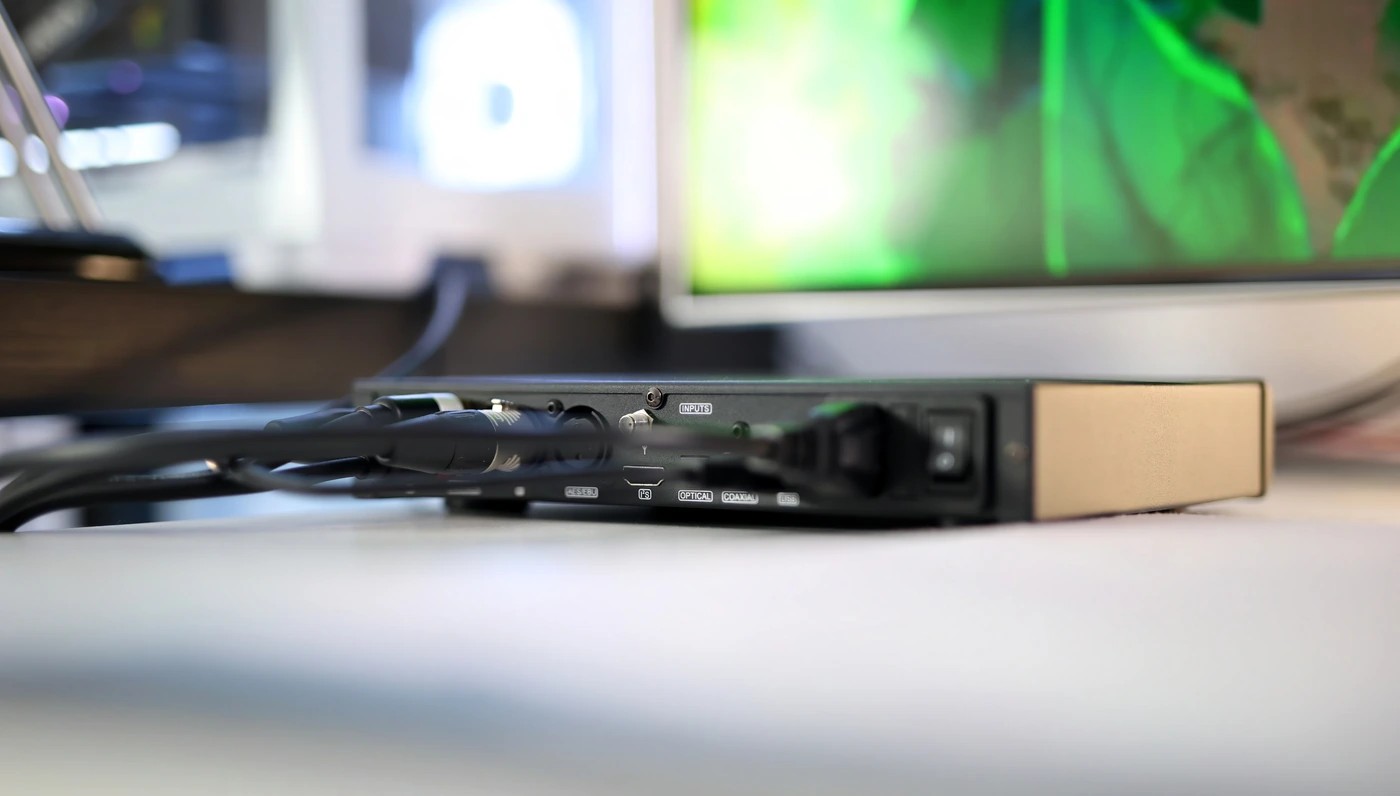 You can actually change the DPLL Bandwidth to get a better sound, and this is also useful if you want to experiment with reducing jitter. I noticed an interesting thing, that DO400 will not drop the signal from my computer, even if my PC is currently processing files with 100% CPU and most other DAC / AMPs will have signal dropouts, including FiiO K9 PRO and JDS Labs Element III, but DO400 does have a little effect where it has a little tone bump signal when you start playing music, as it seems to be switching off the relays while no music is playing. The audio phase can be selected to play normal or reversed. 
Sound Quality
To get a good idea of how DO400 sounds like, I've paired it with a number of setups, including directly driving headphones and IEMs, including Moondrop Blessing 3, HIFIMAN Ananda Nano, HIDIZS MS5, Sivga Luan, Sennheiser HD 660S2, Meze 109 PRO, and Ultrasone Signature Pure. All in all, for driving headphones, DO400 has a lot of power, a punchy sound that delivers a really satisfying impact, punch and is just super dynamic and detailed. With IEMs, I noticed that it has very little noise or background hiss, which is surprising since SMSL is not known to have a low output impedance, so DO400 is useful with both headphones and IEMs. Even better, the headphone outputs have enough volume control to do a good job with both IEMs and headphones. For testing the DAC output, I've paired the DO400 with either AO200 or Keces S300+, or Burson Funk to drive KLH Model Five. The signature is similar to that of the headphone output, slightly warm, but very dynamic, engaging and with a wide, and holographic soundstage. 
Starting with the bass, DO400 has a really satisfying, deep and powerful bass. It is neutral in quantity, but it is surprisingly punchy, and there's no roll off on either the DAC output or the headphone output, both of them having exceptional depth and impact. The bass has no obvious coloration, there's enough for it when the song calls for it, and DO400 offers exceptional control for headphones that can deliver good bass, like Audeze LCD-5, but when the headphone will struggle with the bass, it won't change the character, being an ideal type of clean – neutral source. 
The midrange is clean, detailed and very resolute. We have a slightly warm midrange presentation, which helps give a musical edge to music. The dynamics / texture is on the smoother end, which means that even more offensive instruments such as trumpets will be acceptable and natural in presentation and there's no digital glare regardless of how edgy the music playing actually is. There's a natural-wide soundstage presented with all music, and this helps a lot with both metal and orchestral, trance and pop music. The midrange also has a magical richness to it that makes guitars sound harmonic and pleasing, like a live presentation.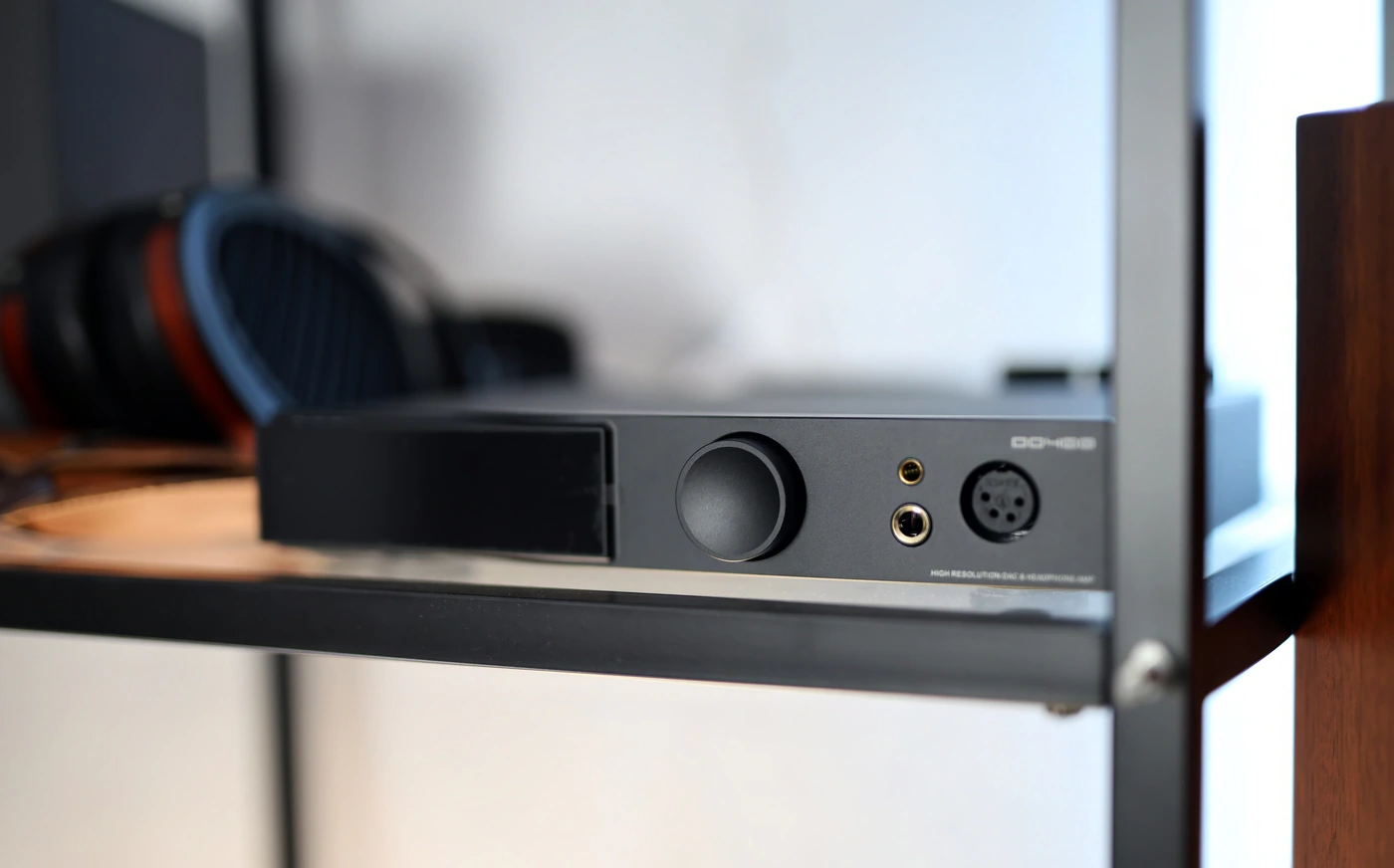 The treble is slightly smooth, not overly energetic, and fatigue-free, but it changes a bit depending on the PCM filter you're using, so you can engage the filterless option to get a brighter, more energetic sound. The treble is generally super pleasing, it extends well into the upper octaves, but it starts losing some energy and edge as soon as you go above about 11 kHz, cymbal crashes are not bright, not harsh and not fatiguing either. This means that DO400 can be considered a musical, relaxed and laid-back sounding DAC. 
Comparisons
SMSL DO400 vs Singxer SDA-2 (499 USD vs 700 USD) – Starting with the build, DO400 looks more refined, it is better built, has a better shape, better face, and although SDA-2 has a balanced output, it is only XLR in format, while DO400 adds the much needed 4.4mm jack. The outputs are also bette,r and DO400 has a more dynamic, more punchy sound, but with a noticeable smoother treble, that makes SDA-2 sound edgier, and having a better resolution, especially when you're dealing with a lot of cymbal crashes and high-end frequency information. SDA-2 is still a very good option, but DO400 is more versatile, for a lower price, making it an instant favorite if you want an all-in-one that's practical and has good support.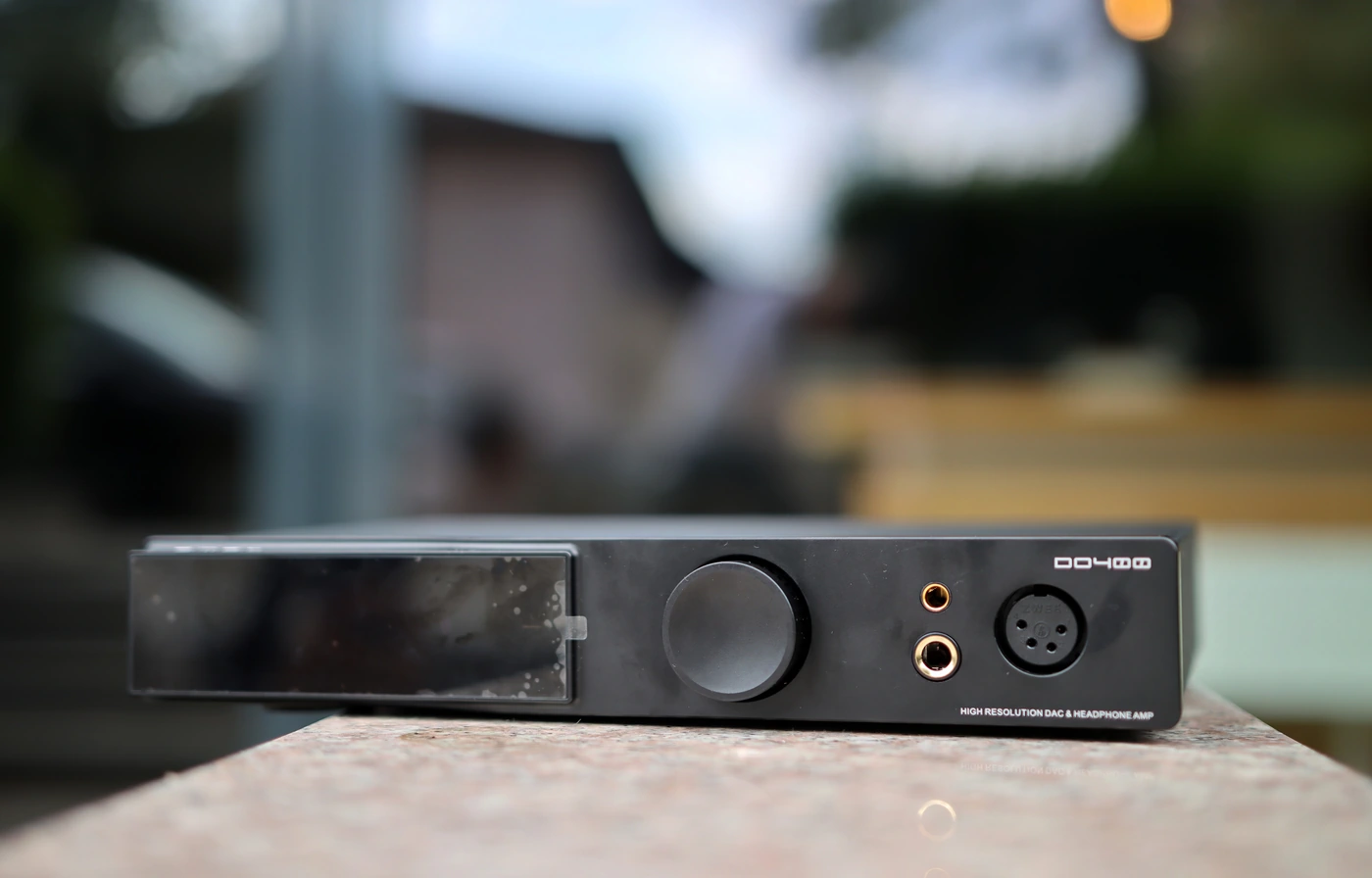 SMSL DO400 vs SMSL DO200 (499 USD vs 490 USD) – DO400 is a direct and full upgrade over DO200, and while I was never super impressed with the DO200 for its detail / resolution and general sonic quality, DO400 shows a much improved sound, all while still following a bit on that SMSL house sound. The secret here is that DO400 tones down the midrange forwardness a bit, swapping it for better impact, better dynamics, better resolution in both the bass and the treble, and making the whole sound more dynamic, ore punchy and more resolute, all while still allowing it to be smooth, clean and musical.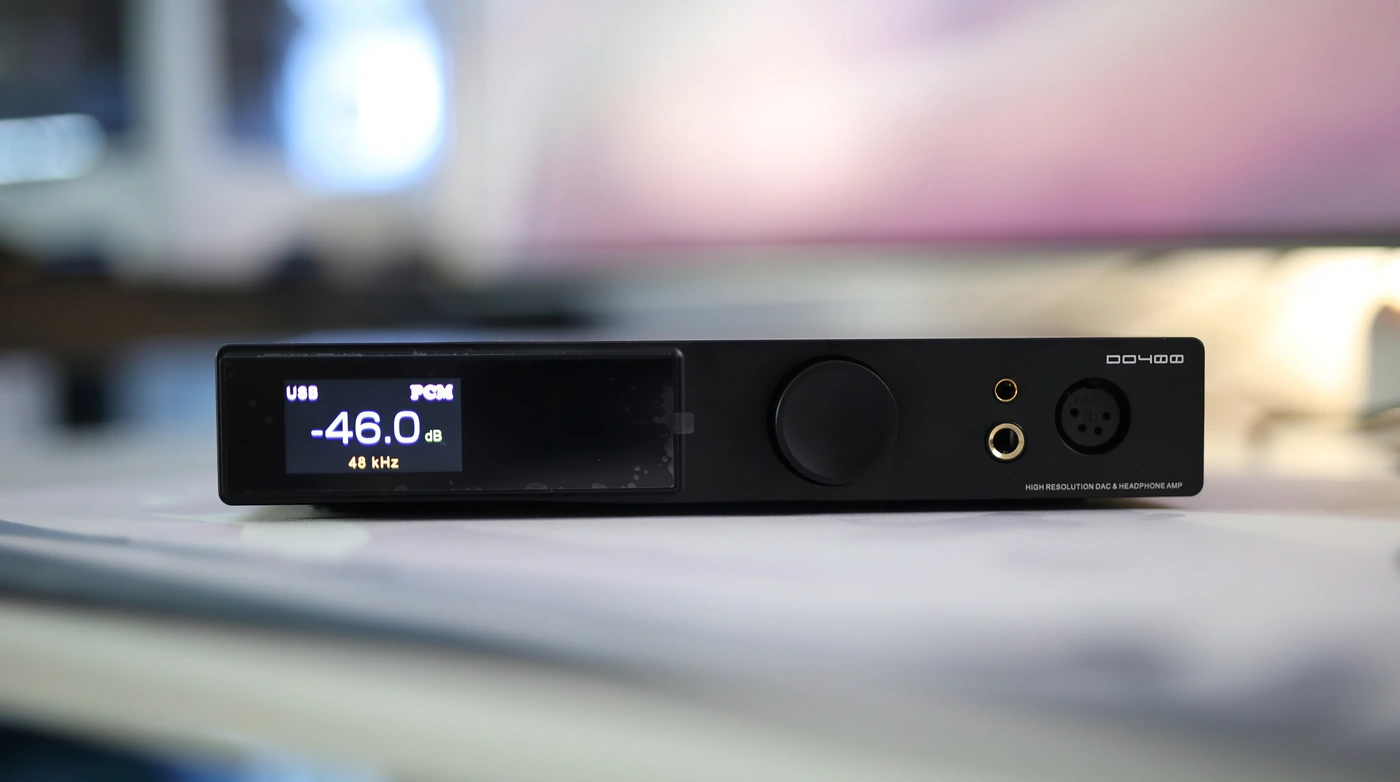 SMSL DO400 vs Pro-Ject Head Box DS (499 USD vs 400 USD) – Starting with the shape and design, DO400 looks sleek, elegant and new, while Head Box DS looks almost incomplete and unfinished as a device. The headphone outputs are much better driven, higher in number, and the line outs too on DO400, which is simply far more versatile, has more inputs and outputs, is more refined and more polished of a device. The sound is much more dynamic, more detailed, has better instrument separation and is more natural as presented by DO400. By comparison, Head Box DS sounds almost like it is missing some resolution, it cuts down on textures entirely making music sound bland and flat, DO400 bringing everything out more, giving music a much better presence and making it more pleasing. I would always pick DO400 between them, because it is more versatile and that is more helpful.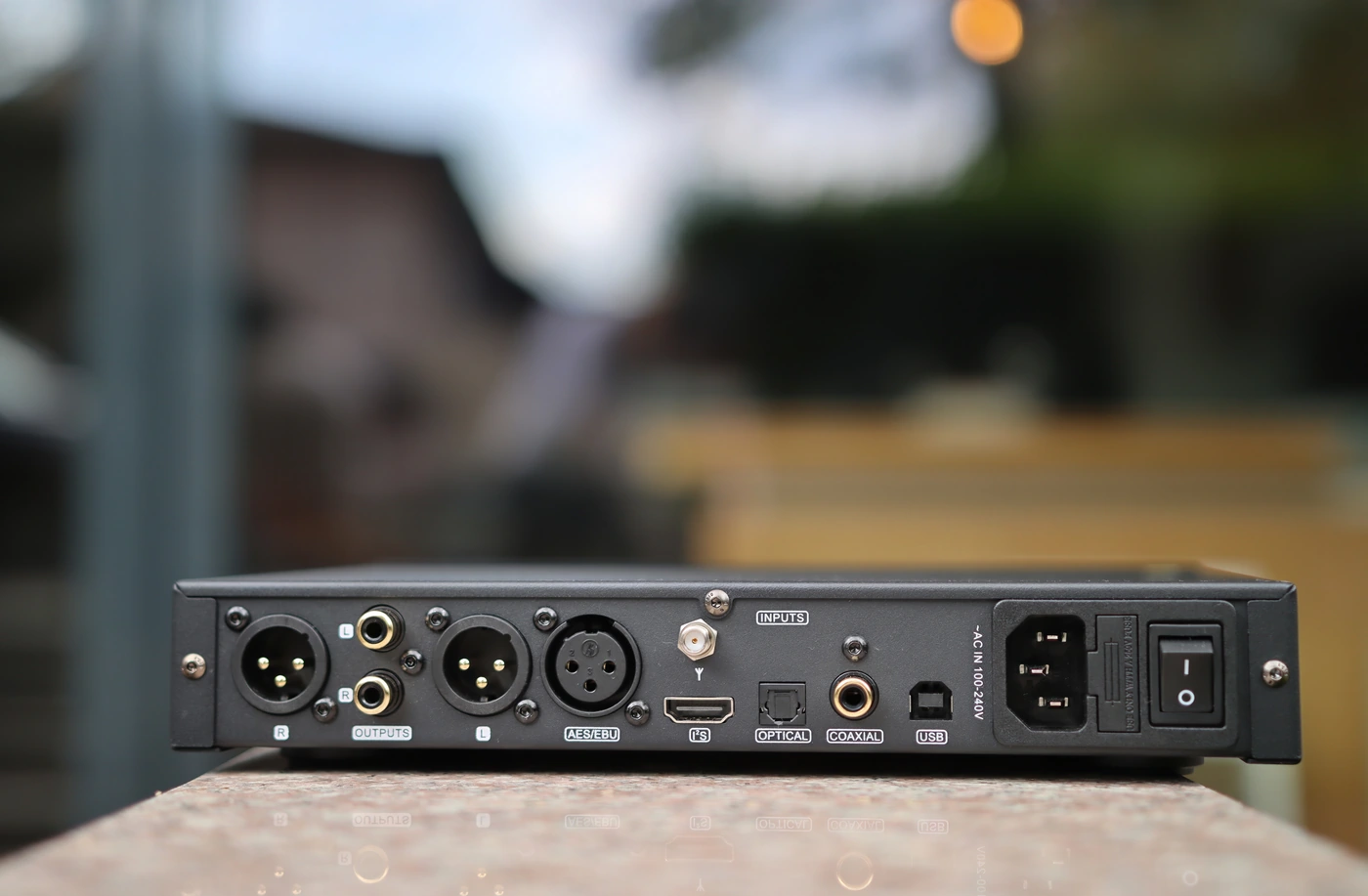 SMSL DO400 vs EverSolo DAC-Z6 (499 USD vs 459 USD) – The design of the DO400 is more modern and elegant, but DAC-Z6 has the VU meters that I really like, so the build and design will be a tie here. We have much more driving power for headphones coming from DO400, which has better control, more dynamic range, and the whole sound is more contrasty. The presentation of DO400 is softer, more laid back and gentler than that of the DAC-Z6, but this is to the point where DAC-Z6 sounds like it has a digital glare when placed right besides DO400, which is richer in the midrange, smoother in the treble and more natural overall. The soundstage is a bit wider as presented by DO400, and the instrument separation is better too, making it a more natural sounding, more dynamic and more resolute overall option compared to DAC-Z6. This is true for both the line outs and the headphone output. 
Value and Conclusion
The value of DO400 is exceptional, as it has a proper balanced headphone output, proper balanced XLR Line out, that can work together with the single ended RCA output, and it also has multiple filter modes, Bluetooth input, USB input, and a few other more exotic inputs too. In fact, around this price point, it is one of the best all-in-one solutions for music listening and enjoyment, and Aoshida made sure to make it available for a fair price, making SMSL DO400 a great choice for any music lover looking to have some fun.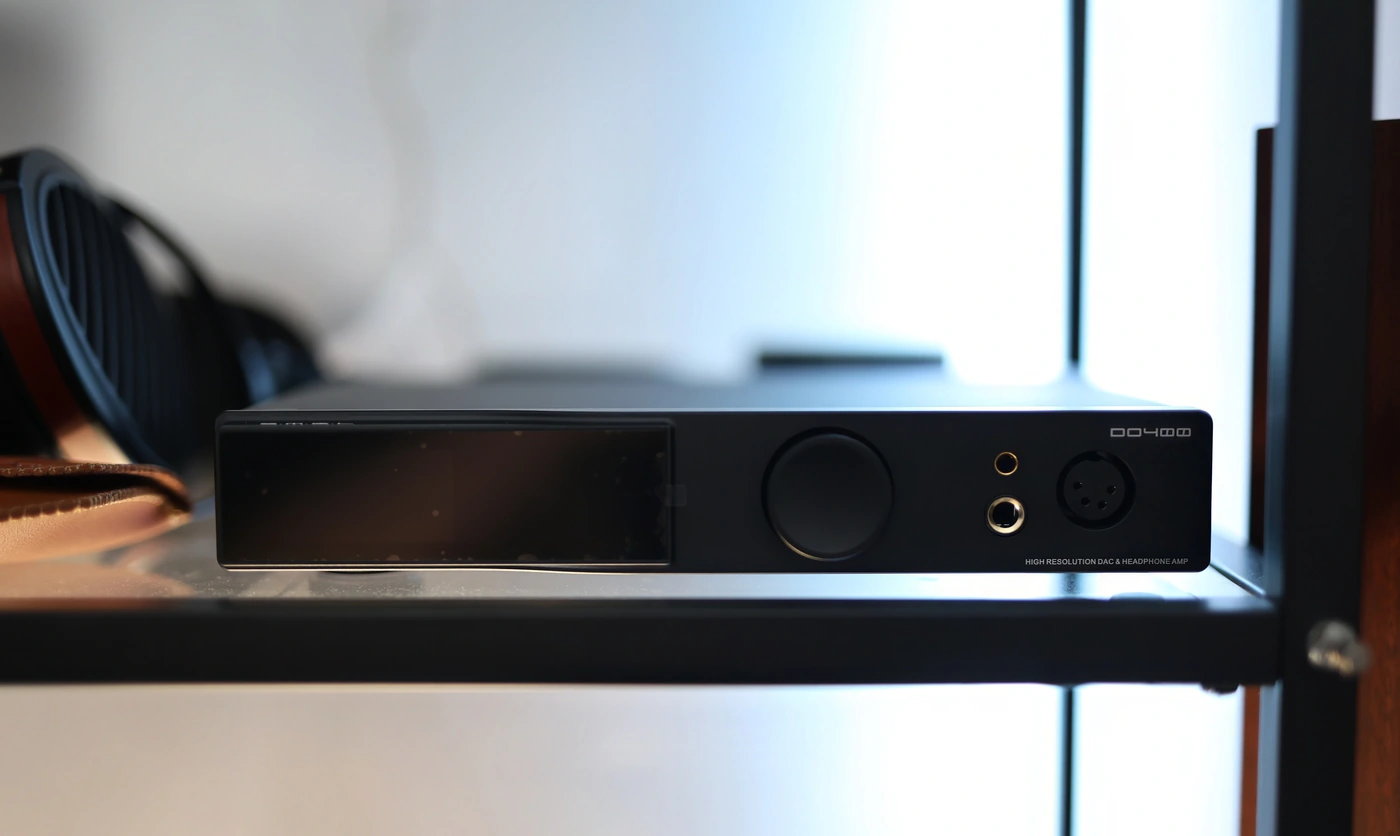 At the end of the day, if you're looking for a mindful priced DAC / AMP with a relaxing, laid-back sound, but with good detail, good dynamics, a warm, pleasing midrange, and which will drive any IEMS or Headphones with no background noise, SMSL DO400 is one of the best choices you can go for right now, supported and provided by Aoshida Store. 
Product Link
You can grab one from the official link here: https://www.aoshida-audio.com/products/smsl-do400
You can grab one from www.amazon.com here: https://amzn.to/46dMu1s
If you're in the UK, you can grab one from www.amazon.co.uk here: https://amzn.to/46ezxnJ
And if you're from Europe, you can grab one from www.amazon.de here: https://amzn.to/48tB2Rh
---
--- Please remember to stay safe, and always have fun while listening to music!---
 - If you have a dime to spare, please donate, and help us! It would make the day brighter for me and my wife- 
---
Full Playlist used for this review
We listened to more songs than those named in this playlist, but those are excellent for identifying a sonic signature.  I recommend trying most of the songs from this playlist, especially if you're searching for new music! The playlists are different for Spotify, Tidal and Youtube, and based on the songs I enjoy and are available on each!
https://www.youtube.com/playlist?list=PL_cjBXGmwSHSdGcwuc_bKbBDGHL4QvYBu
https://open.spotify.com/playlist/5J3oloz8Riy9LxEGenOjQ0?si=979ba4f082414be7
https://tidal.com/browse/playlist/330fd544-8e5b-4839-bd35-676b2edbb3d5
--- Contact Us ---





---