FiiO FW3 True Wireless Bluetooth IEMs – Completely Crazy Good
FiiO FW3 is a $99 USD pair of Bluetooth TWS True Wireless In-Ear Monitors / Earphones, with a high-end 10mm dynamic driver, a LHDC / aptX Adaptive codec support, and with an Asahi Kasei AK4332 DAC. Today we will be reviewing them and their sound, the fit and comfort, along with what they're best for.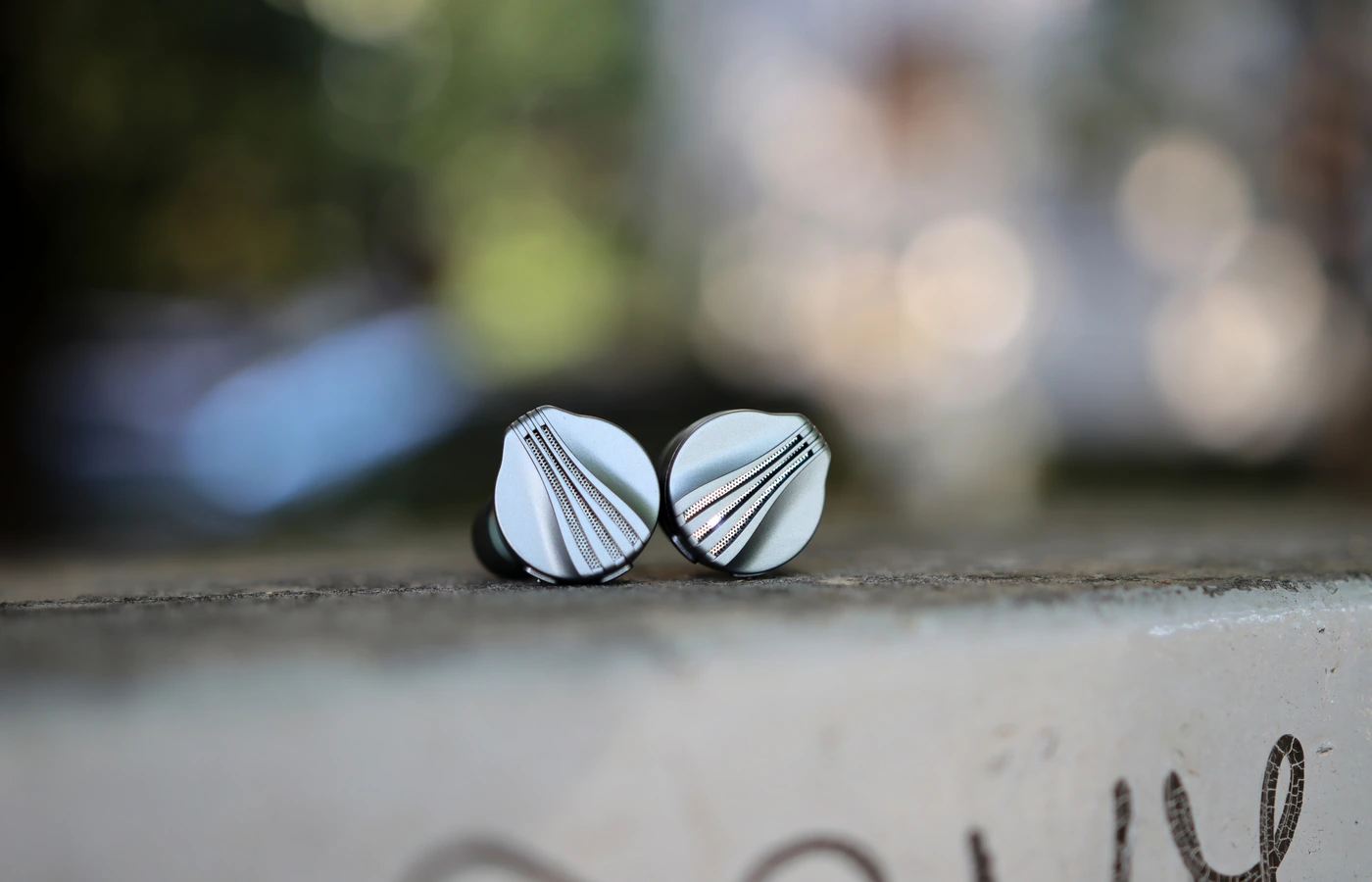 Introduction
FiiO is a super known audio company, often considered a giant in the world of audio, for having produced some of the most popular products, and in Romania there's a higher chance of you finding a product from FiiO than from any other company, including Sennheiser, Beats or even Audeze, as FiiO gained ground with entry-level fans, for the exceptional price / performance they offer with their products. The FW3 we have in for review today is a unique product with a chubbier design than most TWS, but which still manages to deliver a good comfort, and with other strong selling points too. It is best to check out those on Amazon where you'll be getting the best return windows, best prices and excellent support. There's also a list of authorized dealers if you'll want to purchase FW3 directly from someone with authority, as those guys usually allow for a live test too before purchasing. 
It should be noted that I have absolutely no affiliation with FiiO, I am not receiving any incentive for this review or to sweeten things out. I'd like to thank FiiO for providing the sample for this review. Every opinion expressed is mine and I stand by it. The purpose of this review is to help those interested in the FiiO FW3 TWS Earphones find their next music companion. 
Product Link
You can grab one from www.amazon.com here: https://amzn.to/3rdS4lq
If you're in the UK, you can grab one from www.amazon.co.uk here: https://amzn.to/44Pdao4
And if you're from Europe, you can grab one from www.amazon.de here: https://amzn.to/3PCAjFD
Build Quality/Aesthetics/Fit/Comfort
If you're not very well acquainted with TWS, those True Wireless are Bluetooth earphones that have a DAC and AMP chip in each IEM, basically making for two mini bluetooth receivers, DACs, AMPs, which play together by syncing precisely to deliver a coherent sound together. FW3 in particular is using a 10mm carbon-based dynamic driver, and they have Qualcomm chips for the Bluetooth transmission, namely the QCC5141.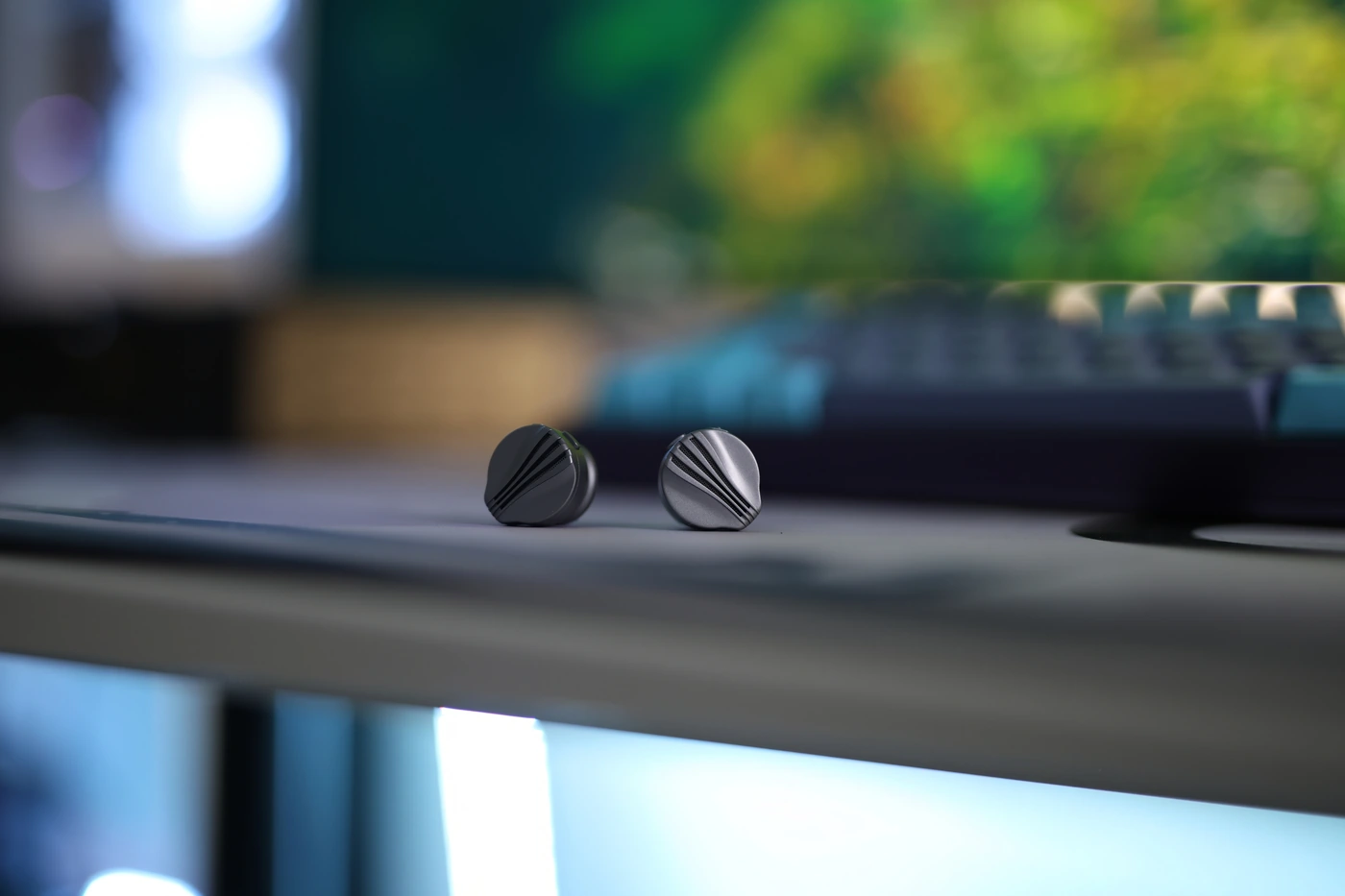 We also have AK 4332 DAC chips, and if you install the FiiO control app, you will have a 10-band parametric EQ. The battery life is quoted to be 21 hours in total, but this includes the battery life of both the IEMs and the case, and the IEMS have a mere 65mAh battery inside, while the case has a 380mAh battery inside. It is necessary to keep the weight of the IEMs down as much as possible, so it is good to note that the IEMs can play for around 7 hours, with the case having two extra charges, or an extra 14 hours of charge. The case will always charge the IEMS when they're placed in, so you're not likely to run down the IEMS entirely before the case. In the manual, it takes around one hour and 40 minutes to charge the case, and those measurements made by FiiO are fairly accurate, it taking me around one hour and a half. 
We have good technical information for the IEMs too, including a sensitivity of 106dB/mW, and an impedance of 32 OHMs. Those will be important for the Sound Quality part of today's review. The DAC chip has exceptional data, including a high SNR of 106 dB, a distortion of -96dB, and a dynamic range of 102 dB. The driver being made of carbon-based materials has a good strength and theoretically a strong impulse response.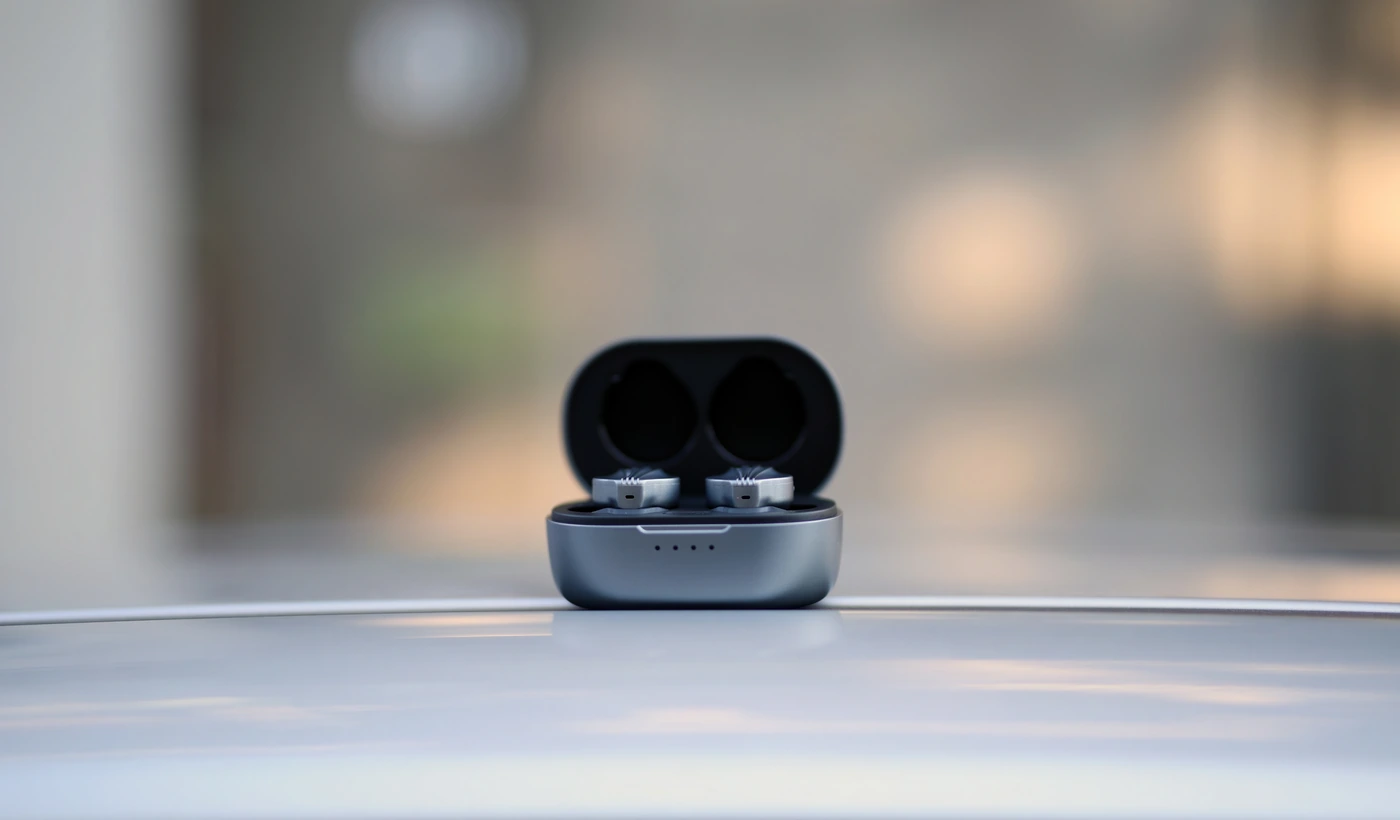 The LHDC codec will have the best quality, by far, with FW3. This being said, some smartphones will not support it, especially flagships for some reason, and Samsung S23 Ultra does not support LHDC, and will revert to aptX Adaptive, while iPhone 14 PRO MAX and all the iPhones out there will have AAC at most for the Bluetooth codec. It is possible to play sound in a low latency mode, which will offer a latency of lower than 100 ms, which is around 6 frames of delay. This should not be noticeable with slower content and smartphone gaming, but will be noticeable with shooters or fast music.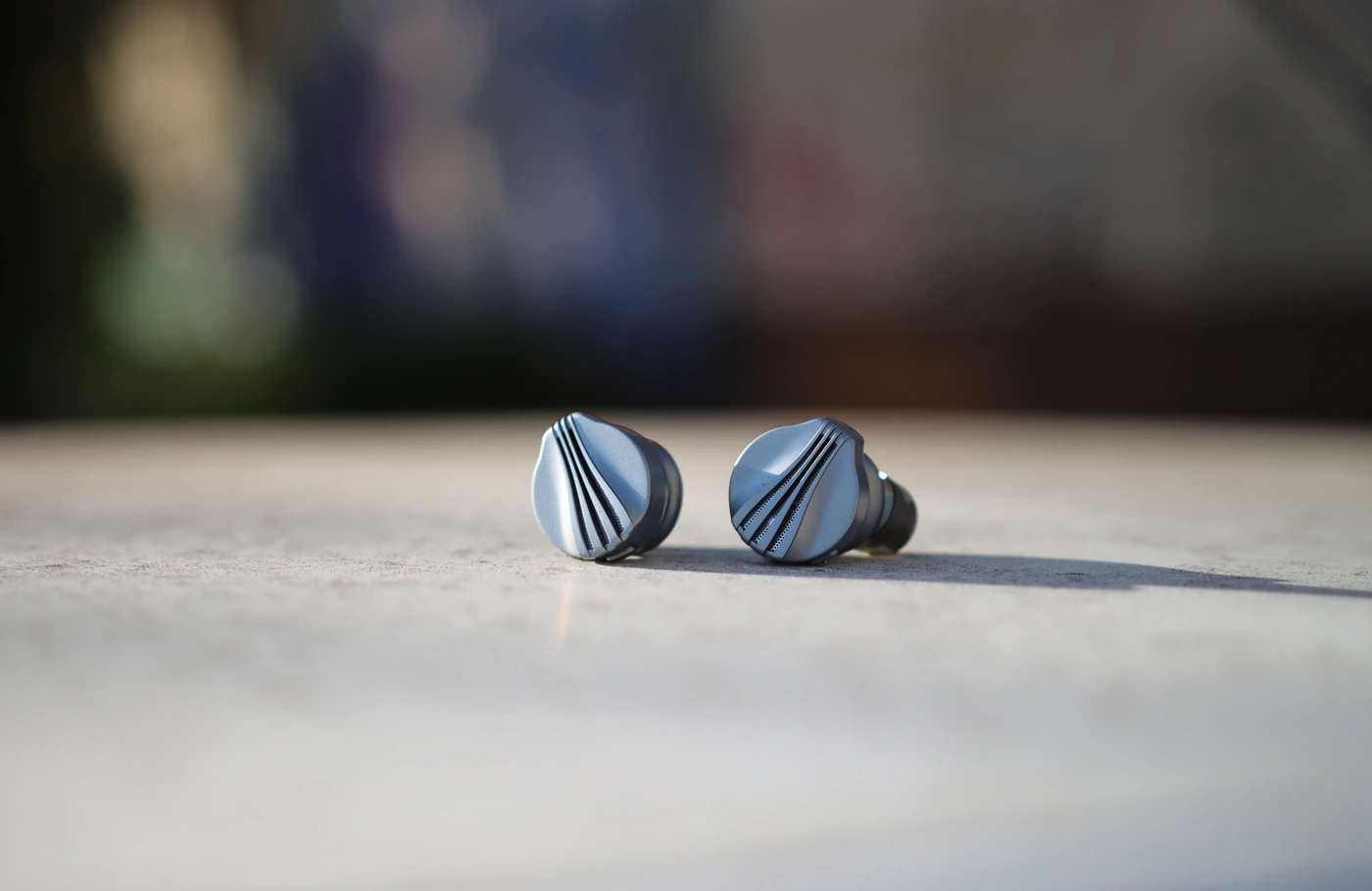 The best part about FW3 is that they use buttons for playback and volume control, they have independent volume control separate from the smartphone. The best sound can be found if you're leaving your smartphone at maximum volume, and use the inner volume of FW to set the volume. You have to read the FiiO official page on what can be done with the buttons, they are considered to be intuitive, but while I was able to clearly use the buttons on the right earbud to change the volume, and the buttons on the left earbud to switch the song, there's so much more that you can do with those. 
All in all, FW3 is comfortable, lightweight, although with the default tips I could not get them to sit in my ears, and I needed to use the smallest size. They have a uniquely light build, and although the IEMs are somewhat large, the IEM bore is not very large, and they have a rounded shell on the inner part, the one that goes in your ear. There's a strong passive noise isolation, and they have around 20 dB of passive noise isolation. With music playing, nothing won't disturb you. 
Sound Quality
When you're considering purchasing a good TWS IEM, you have to keep in mind that all sources will have a different sound with them, and some smartphones won't have support for the best codecs, or can have weak antennas that will force the codec, despite being aptX or LDAC, to use a low frequency. It is hard to predict which smartphones have a good sound over the Bluetooth output, as for example, Samsung S23 Ultra, the one I'm using in today's review, does not have support for LHDC, but has support for aptX and LDAC, and it sounds excellent, better than Asus ROG 7 which does have support for LHDC. The worst sonic quality for Bluetooth IEMS will be found with iPhones which do not have LDAC, aptX support and only will use AAC, where the Bluetooth compression will be highly audible. This being said, I mentioned before that the 106 dB of SPL and the 32 OHMs will be important for today's review, and this is because the impedance allows FW3 to have a quieter background noise level than most bluetooth IEMS, they have a really clean, detailed and sparkly treble, and you can't really hear the noise of the mini amplifiers in the background, having a really good output. At maximum volume, FiiO FW3 can easily deliver around 110 to 120 dB depending on how loud the song was recorded, scoring an excellent score for loudness for a pair of TWS Earphones.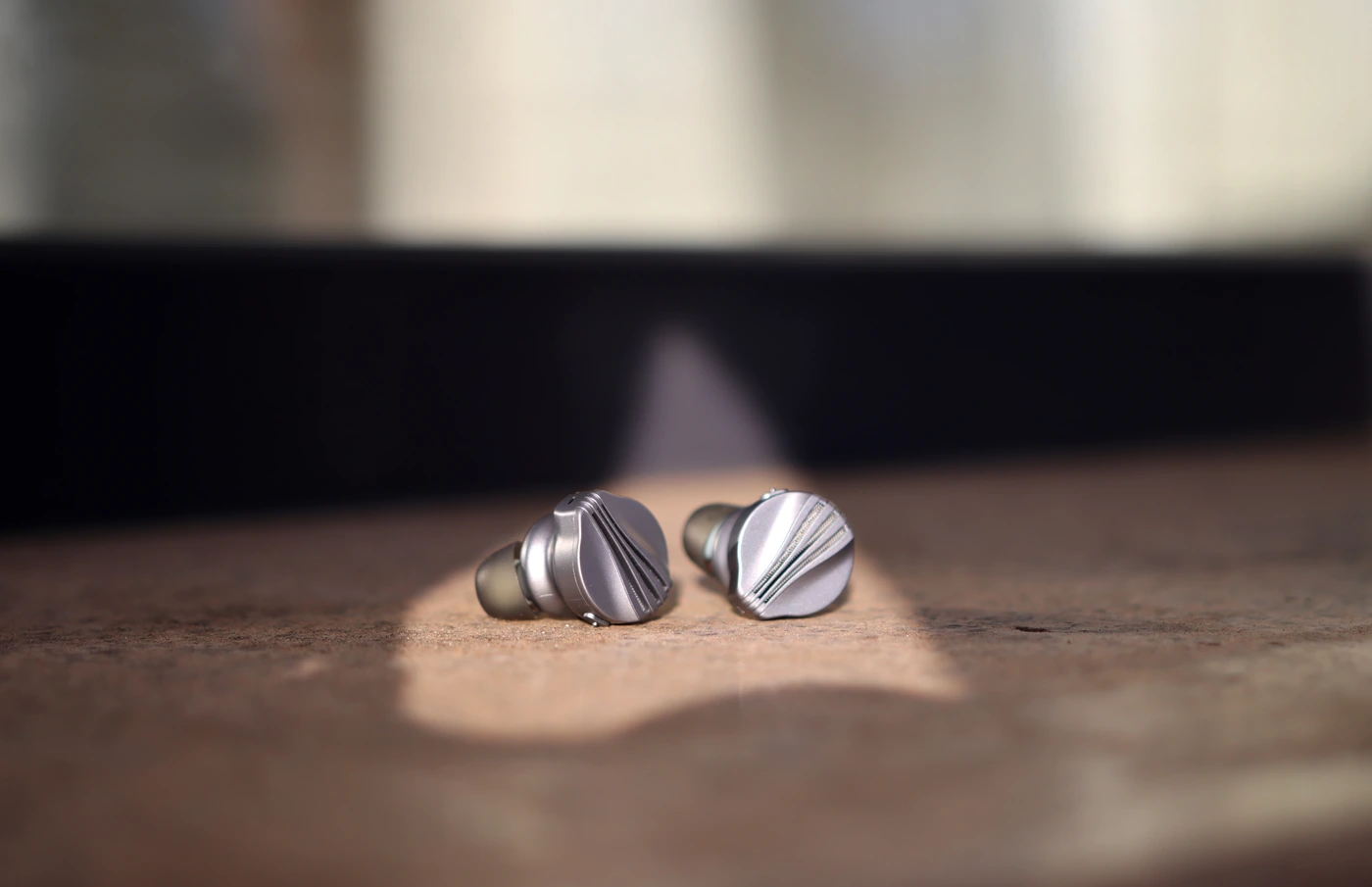 Describing the signature has to take into account the volume you're listening at, as the signature is duller, smoother, and warmer at low volumes, but grows to be strong, punchy, dynamic and very resolute at higher volumes. FiiO FW3 has a very typical sound for an earphone, trying to follow the Harman curve for the most part, although they go for a larger bass, and a brighter upper midrange / lower treble resulting in a natural sounding midrange that never feels recessed, but a V-Shaped tuning for the overall presentation. The bass is really huge, the midrange is sharp and punchy, and the treble has a good amount of energy. 
Starting with the bass, we have a really full, large, big and deep bass. I always review those without any EQ applied, as this is the signature you're most likely to hear across most devices, and FiiO FW3 has enough bass to make the low end punch audible and noticeable in punk music, such as The Offspring. With EDM music, they are just a delight to listen to, with a thick, wide, large, and punchy bass that can literally rattle your brain between the IEMS, despite their meager size. I love the overall thickness and warmth the bass brings to the midrange, how it allows the sound to be really pleasing, the bass being the smooth kind with no grain, offering a voluptuous but fluid presentation that can be enjoyed with literally any music style.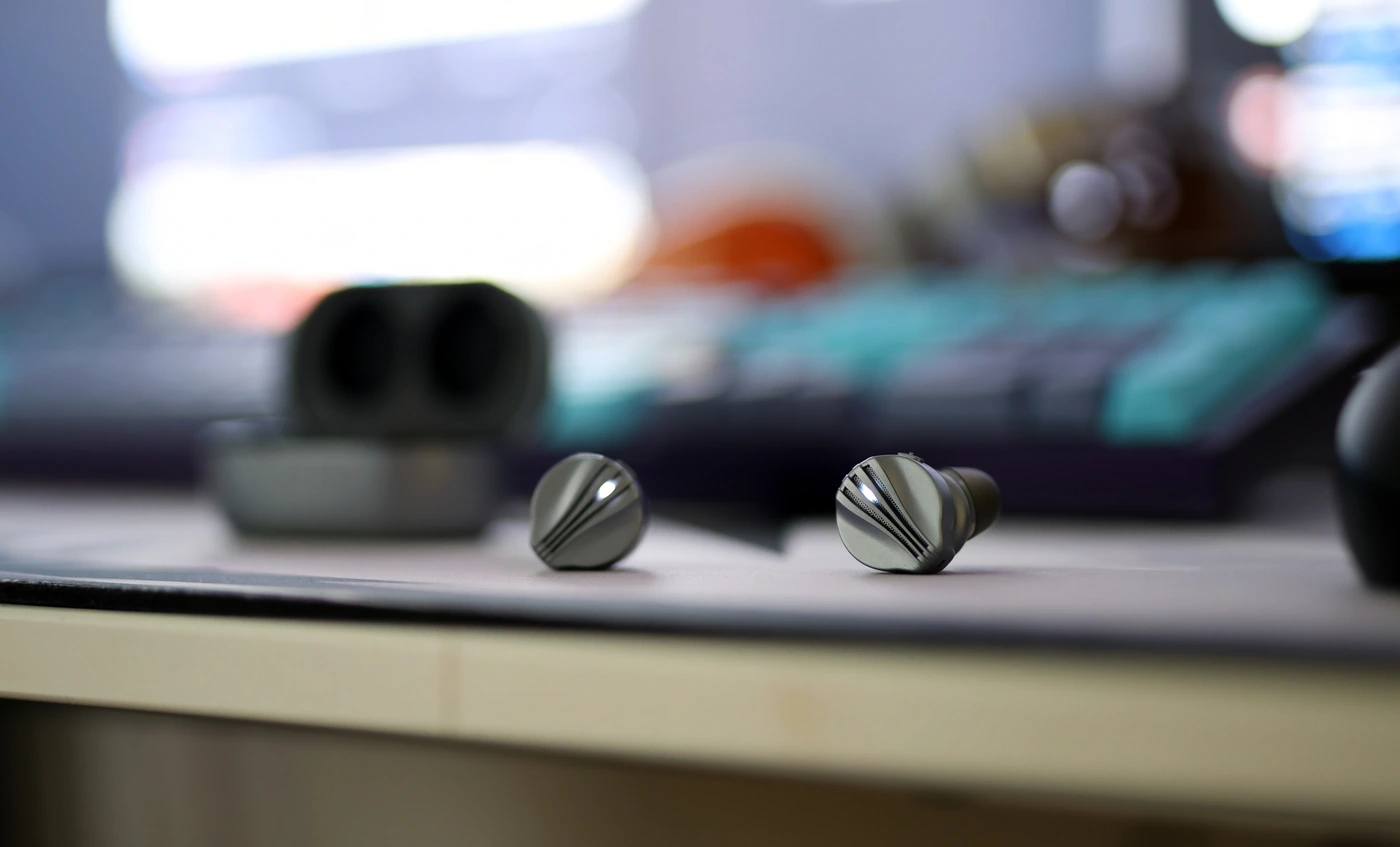 The midrange is clean, detailed and sharp, with exceptional detail and resolution. The overall midrange sound is natural, with a bit of extra at the edges, the lowest part of the midrange inheriting some extra energy from the bass, and the upper part of the midrange inheriting some extra sparkle and sharpness from the treble, which is also more forward. The soundstage of the FiiO FW3 is wide, extending in width more than it does in depth. We have an exceptional resolution and clarity, they render both the forward vocals and the background vocals clearly, having a good tonality for both male and female voices, the midrange not having any kinks that are immediately noticeable or which require ironing for long-term usage.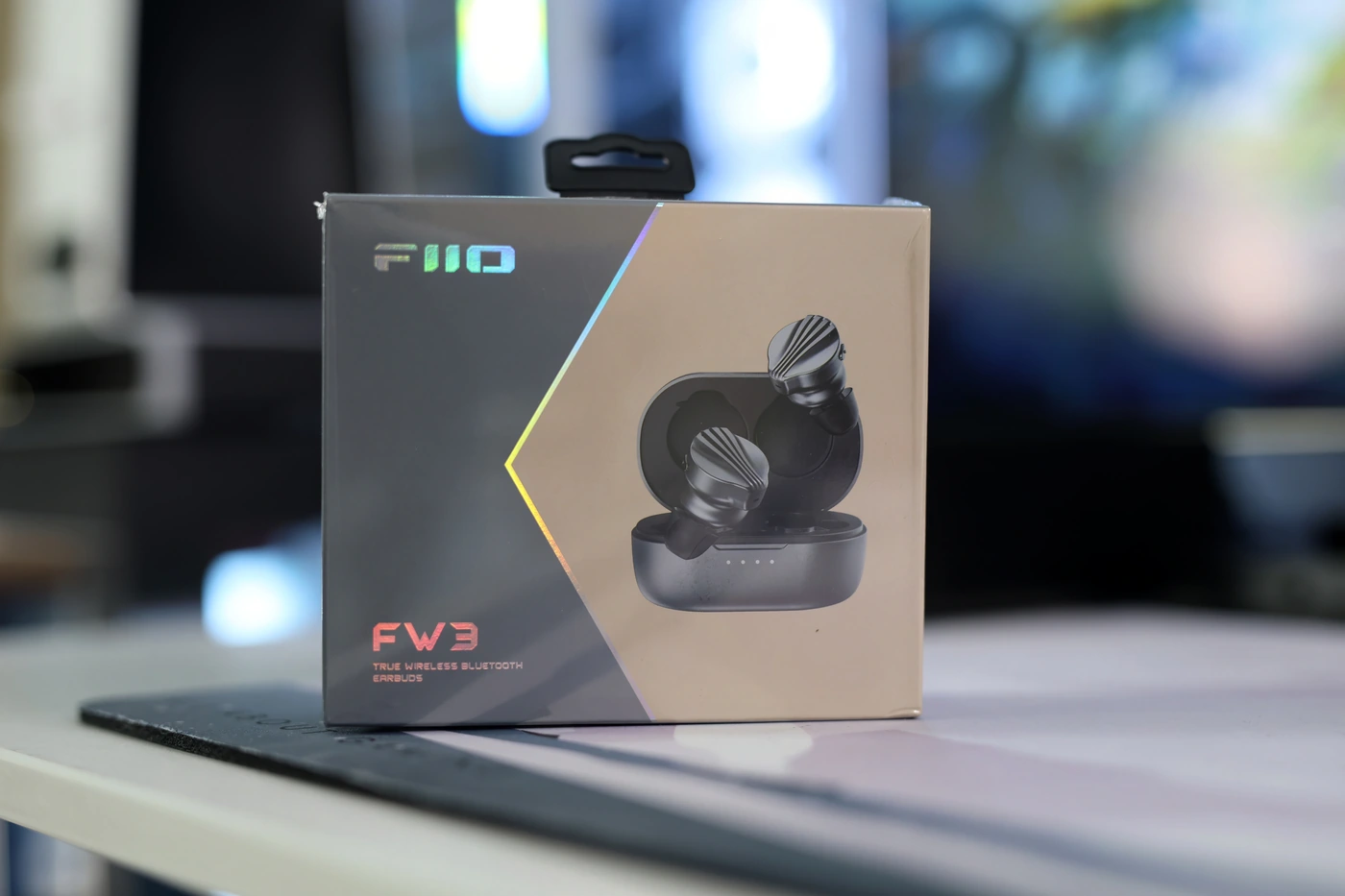 The treble is a sparkly, clean and bright one, with good energy in the highs. FiiO made sure that the sound of FW will be interesting and keep you engaged, so they designed them with a clear and noticeable forwardness for cymbals and cymbal crashes. The treble doesn't roll off until about 8 kHz, but it is not the metallic or the fatiguing, grainy type, instead having a natural resonance, natural texture and exceptional clarity. Just like the rest of FiiO FW3's signature, the treble is peppy, engaging and a hype beast. 
Value and Conclusion
While FiiO FW3 doesn't come with any earth shaking or breakthrough technologies, they do have what we always wanted from TWS Earphones, exceptional ergonomics, exceptional sound, LHDC support, along with aptX Adaptive. The maximum volume is super high, they don't distort at max, and they have a fair battery life, having FW3 a super easy to recommend TWS Earphone for those checking out good price / performance ratio, and while there may be some gains still left to have with a pricy IEM + DAP setup, FW3 is a one-time purchase that you can enjoy without the hassle of wires, providing exceptional price / performance ratio for a bluetooth IEM.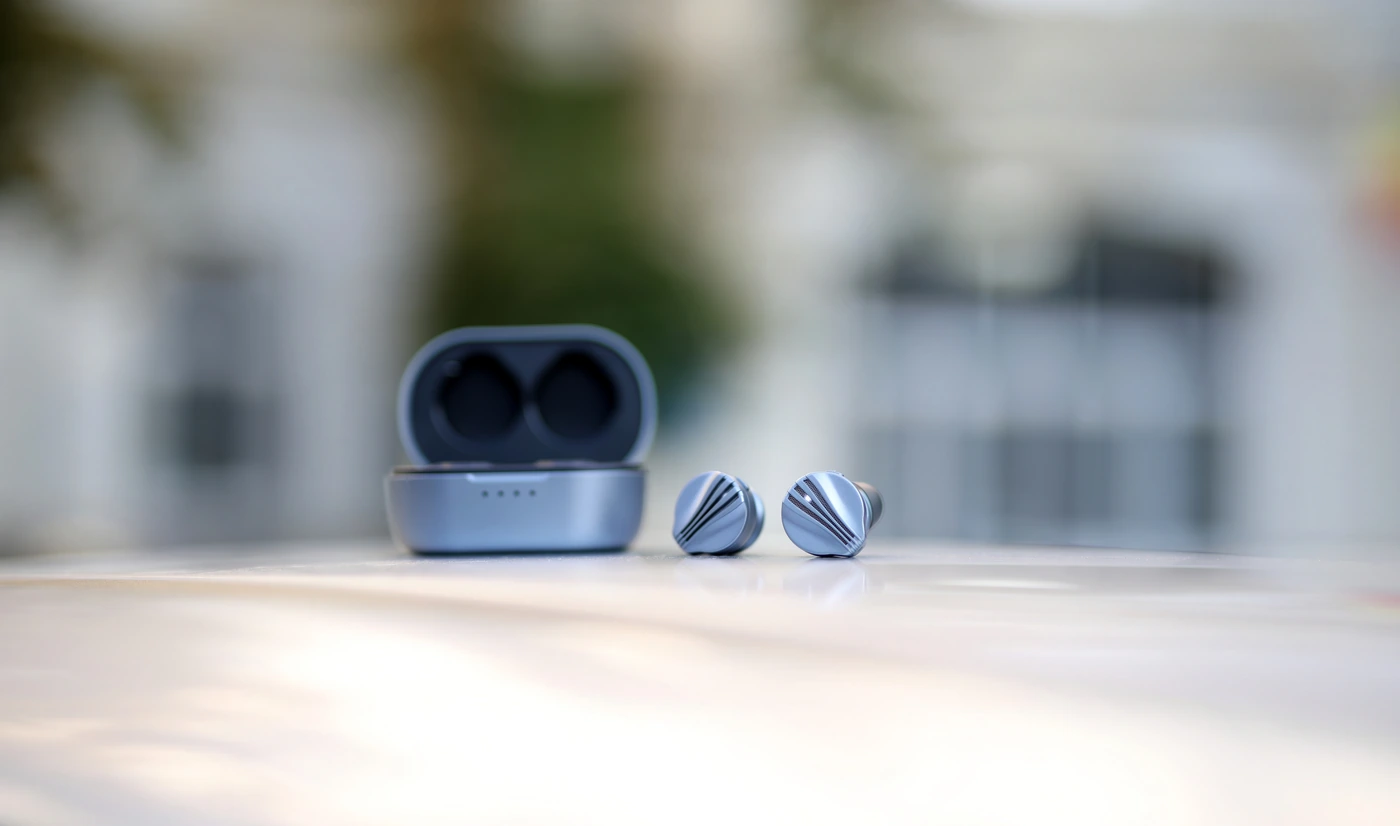 At the end of the day, if you're looking for a great IEM pair with clean and strong bass, detailed and sharp midrange, and with an airy treble that has a strong edge for cymbal crashes, with a V-Shaped overall sound and awesome overall design, FiiO FW3 is a fully recommended purchase and an outstanding product that we review today. 
Product Link
You can grab one from www.amazon.com here: https://amzn.to/3rdS4lq
If you're in the UK, you can grab one from www.amazon.co.uk here: https://amzn.to/44Pdao4
And if you're from Europe, you can grab one from www.amazon.de here: https://amzn.to/3PCAjFD
---
--- Please remember to stay safe, and always have fun while listening to music!---
 - If you have a dime to spare, please donate, and help us! It would make the day brighter for me and my wife- 
---
Full Playlist used for this review
We listened to more songs than those named in this playlist, but those are excellent for identifying a sonic signature.  I recommend trying most of the songs from this playlist, especially if you're searching for new music! The playlists are different for Spotify, Tidal and Youtube, and based on the songs I enjoy and are available on each!
https://www.youtube.com/playlist?list=PL_cjBXGmwSHSdGcwuc_bKbBDGHL4QvYBu
https://open.spotify.com/playlist/5J3oloz8Riy9LxEGenOjQ0?si=979ba4f082414be7
https://tidal.com/browse/playlist/330fd544-8e5b-4839-bd35-676b2edbb3d5
--- Contact Us ---





---