Tronsmart Onyx Ace PRO TWS IEMs – aptX Adaptive Earbuds
Tronsmart Onyx Ace PRO is a 35 USD TWS or True Wireless IEM with aptX adaptive bluetooth codec, an earbud design with no silicone tips, and a 13mm dynamic driver to give you the best sound they can.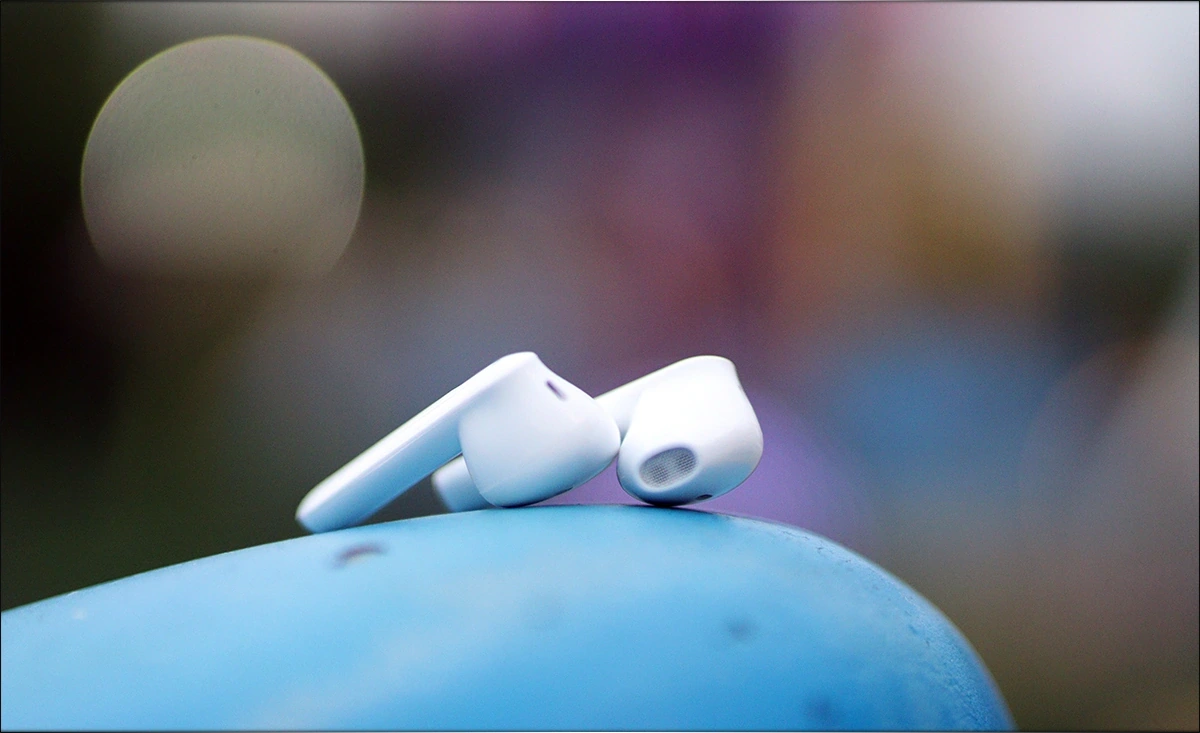 Introduction
Tronsmart is a competitive company from China, which dwells in delivering cutting edge performance at entry-level prices. They are usually well regarded by music lovers and people seem to always want to purchase their products, despite the entry-level nature of their products. They are widely available for purchase, even locally in Romania, but I always recommend using Amazon for the best services, quickest delivery, and best overall warranty possible. 
It should be noted that I have absolutely no affiliation with Tronsmart, I am not receiving any incentive for this review or to sweeten things out. I'd like to thank Tronsmart for providing the sample for this review. Every opinion expressed is mine and I stand by it. The purpose of this review is to help those interested in Tronsmart Onyx Ace PRO TWS Earbuds find their next music companion. 
Product Link
You can grab one from www.amazon.com here: https://amzn.to/3dUcdWV
If you're in the UK, you can grab one from www.amazon.co.uk here: https://amzn.to/3SimdIt
And if you're from Europe, you can grab one from www.amazon.de here: https://amzn.to/3CfwOOP
Build Quality/Aesthetics/Fit/Comfort
The shape and design are really an airpods pro rip-off, which I don't even consider a problem, as I personally don't think a company, in this case apple, should be able to get exclusivity on the physical design of an object. Well, literally, they don't, but the marketing itself makes it feel as if you're using a knock off of their product when a company launches something with a similar design. Regardless, Onyx Ace is rather comfy, and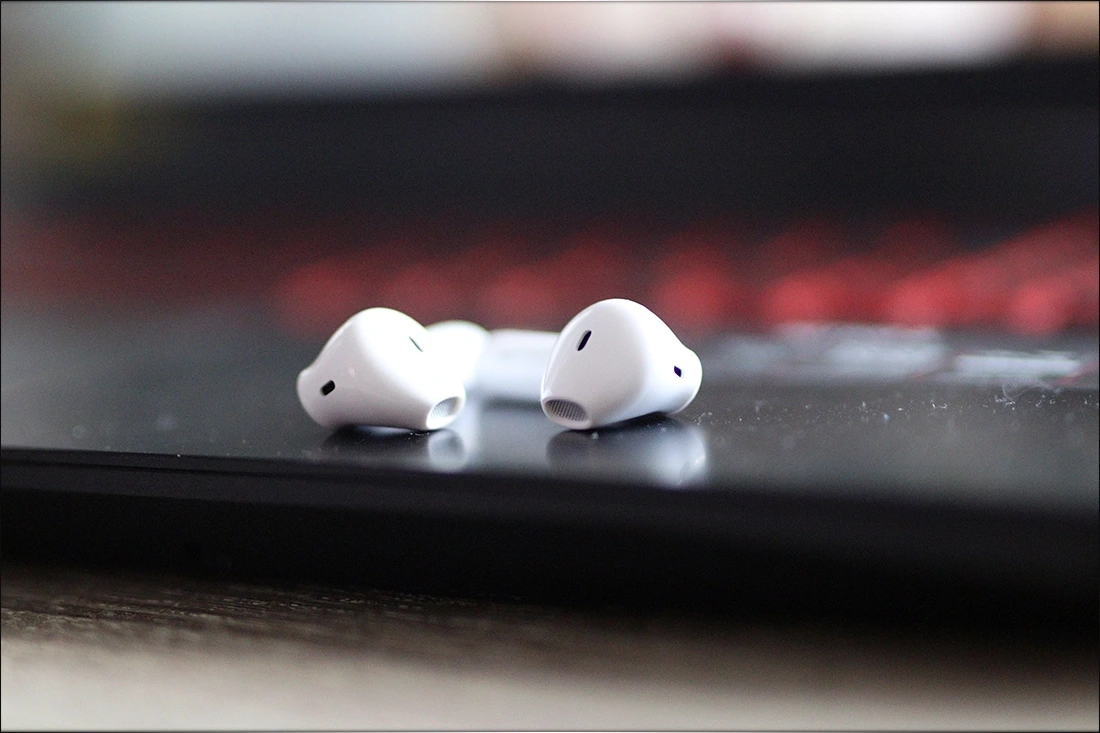 They run aptX adaptive, but I get a poor seal, given the design, so they offer almost no passive noise isolation, and like with most earbuds, I struggle to hold them in my ears, so for most of today's testing I had to hold them with my hands to hear them. Please make sure that earbuds usually work for you if you're not sure. 
The Bluetooth connection is super stable, with aptX adaptive as the main codec supported, and they have a good battery life too. They have a promised battery life of 6.5 hours on a single charge, and I could get about 5 hours using a higher volume, and they have up to 3 extra charges in the case. It takes about 2 hours to fully charge the case, and the IEMs charge for 1 and a half hours while inside the case. You can use Siri, Cortana, Google Assistant and other such modules.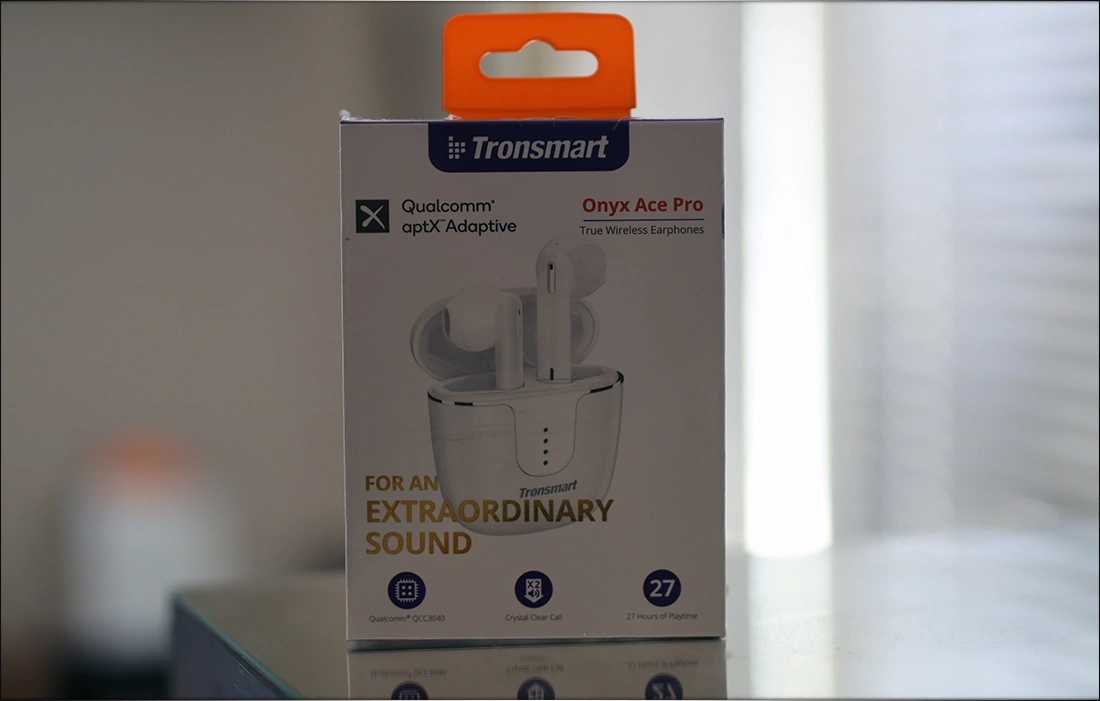 The volume control and other playback controls are handled with touch controls, which are not super sensitive, and are good at rejecting mis-touching. Call quality is really good, and they provide a crisp and clear voice for the person on the other end, as well as strong and good quality for me. There is no ANC function, but they have type-C USB charging, so they'll be compatible with your current smartphone charger. 
There is IPX5 Water Resistance, and they are named TWS because the two earbuds are connected to the smartphone / source independently, and you can use each one of them in mono mode if you desire to. 
Sound Quality
Since I get almost zero seal on Onyx Ace, I have almost no sub bass in the sound, even if I push on them to sit in my ears. But the midrange is rather sweet and musical, and there's a certain holographic feeling to the soundstage, as long as they don't fall too far away from your ears. I also noticed a good stereo imaging and a fair amount of detail, actually as good as most 100 USD IEMs tend to have. Since they're running aptX adaptive, you get good support for the smartphone too. If you're curious what the differences between the typical version and the PRO version are, the new PRO version uses QC3040 as the Bluetooth receiver, along with Bluetooth V5.2, and they have aptX adaptive which will offer better sonic performance and quality. The batter has also been increased slightly. There is a low latency gaming mode which tends to decrease the sonic quality slightly, to offer better video / audio sync.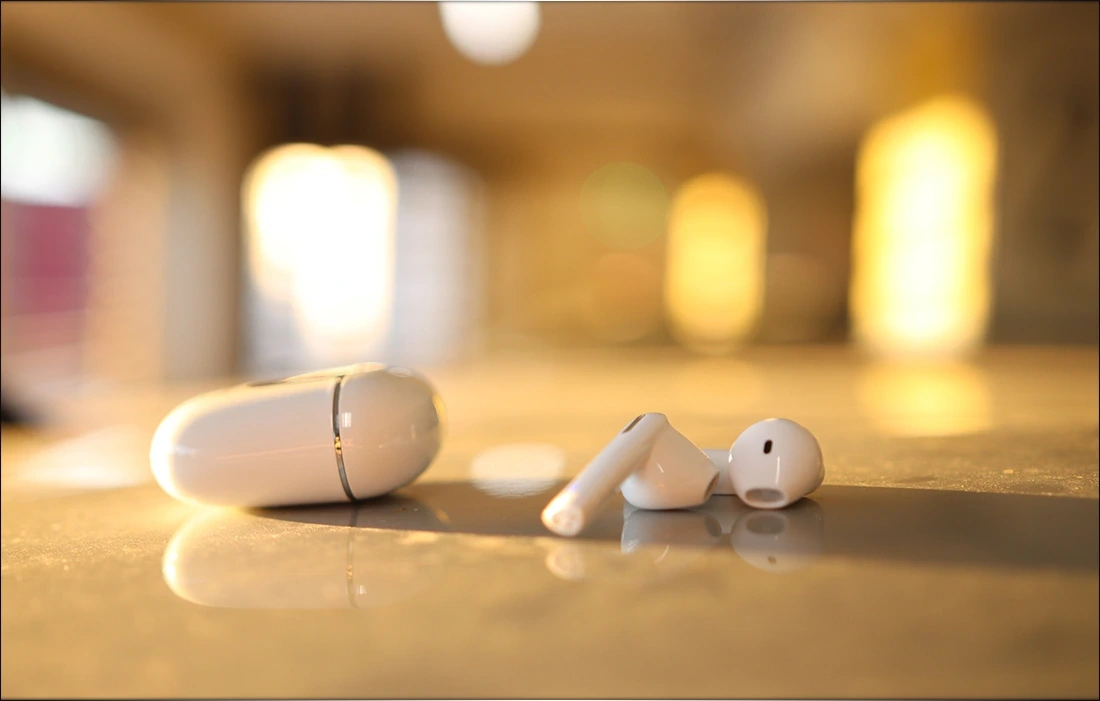 The bass has some emphasis in the upper bass, especially upwards of about 80 Hz, where it is pretty bold and strong, with a good presence. If the plastic makes good contact with your ears, you will hear bass as low as about 40-50Hz, as they can actually rumble your ears, similar to how IEMS with bone conduction would do, but as things have been for me, it only worked if I held them with my fingers close to my ear. 
The midrange is sweet, musical and detailed, has good euphonics for both male and female voices, and instruments are generally juicy and pleasing to the ear. The detail and resolution is quite good, and I could live with the midrange as my main thing, being similar to what I could hear from Grado SR80e back when I reviewed it. The only problem here is the seal, which made me nix the comparisons part of today's review as the improved comfort for the competition, and extremely low pricing of Onyx Ace PRO made it impossible for it to stand a comparison on equal grounds.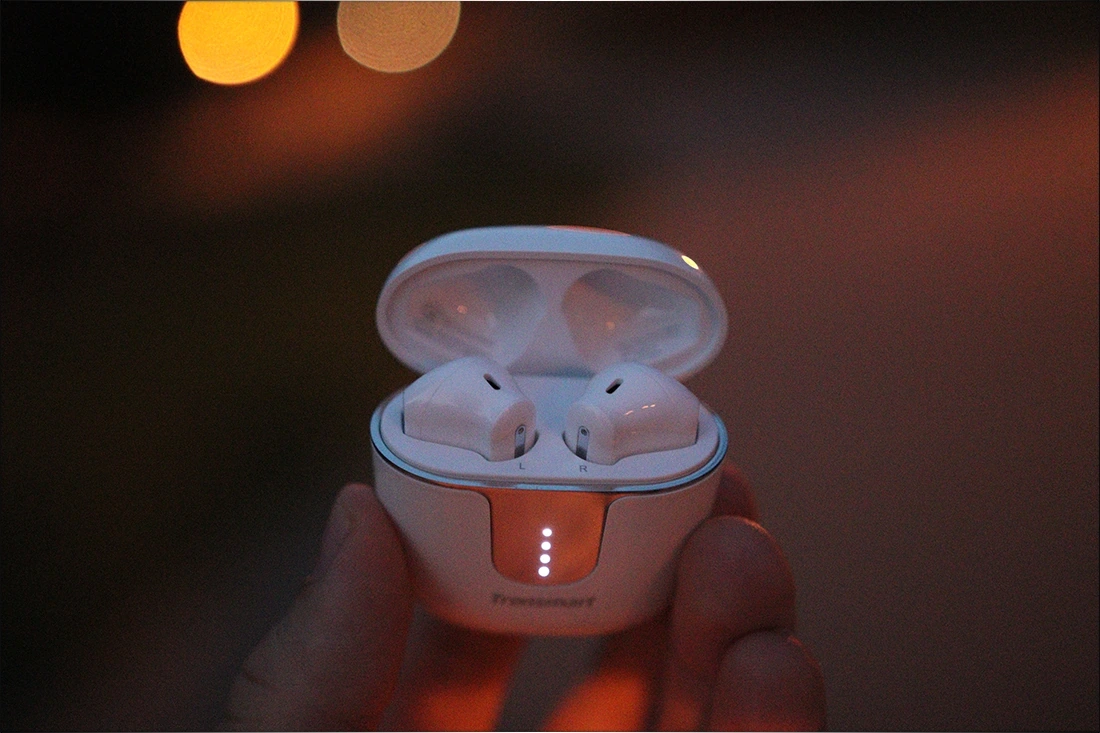 The treble rolls off much later than I imagined it to be possible for an earbud especially priced so low, and you can clearly hear cymbals as high as about 13 kHz. Even more interesting is the fact that the sound has a width to it, and that it has good resolution in the top, without sounding harsh and sibilant like most entry-level Chifi IEMs tend to sound. All in all, the sound is pleasing, and works well for rock, metal, pop, EDM, and pretty much anything you may want to experience with Onyx Ace PRO. 
Value and Conclusion
Tronsmart Onyx Ace PRO has outstanding value and given their super budget-friendly price of 35 USD, you're unlikely to find anything that offers a performance that's as good, but for less or even for the same money. Usually, to get this kind of sonic performance, you'd have to spend over 100 USD, with the big exception that Onyx Ace PRO has poor comfort for some users due to the earbud design, just like Apple Airpods PRO and other IEMS that don't use silicone tips. 
At the end of the day, if you're looking for a pair of high-quality TWS Bluetooth Earbuds with aptX Adaptive, good overall resolution and detail, and with a reliable connection strength, I fully recommend Tronsmart Onyx Ace PRO at their super meek price of 35 USD.
Product Link
You can grab one from www.amazon.com here: https://amzn.to/3dUcdWV
If you're in the UK, you can grab one from www.amazon.co.uk here: https://amzn.to/3SimdIt
And if you're from Europe, you can grab one from www.amazon.de here: https://amzn.to/3CfwOOP
---
---
--- Please remember to stay safe, and always have fun while listening to music!---
 - If you have a dime to spare, and donate, to help us with electricity and work expenses, it would make my day much brighter, as it would help me improve things around the website and increase the frequency of my posts - 
---
Full Playlist used for this review
We listened to more songs than those named in this playlist, but those are excellent for identifying a sonic signature.  PRaT, Texturization, Detail, Resolution, Dynamics, Impact, and overall tonality are all revealed by those songs. We recommend trying most of the songs from this playlist, especially if you're searching for new music!
https://www.youtube.com/playlist?list=PL_cjBXGmwSHSdGcwuc_bKbBDGHL4QvYBu
--- Contact Us ---






---
---