Astrotec Vesna IEMs – Low Entry, High Performance
Vesna is the most affordable Chifi IEM that I reviewed to date, or which I think I will be reviewing. It costs about 20 USD, and it has a single dynamic driver, non-detachable cable, but comes with a nice carrying pouch.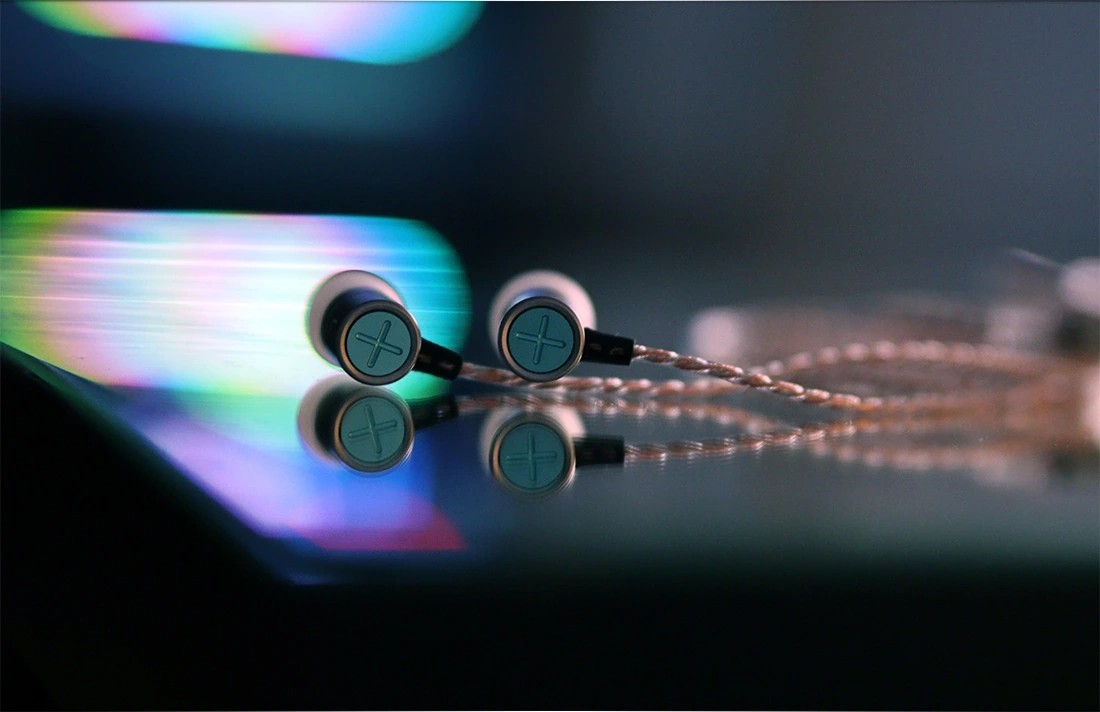 Introduction
Astrotec is an entry-level Chifi designer, with a long record of pretty enjoyable IEMs. They tend to make fairly long runs of their products, so usually you don't have to worry about limited warranty or other issues, plus they have stayed in business for a long period of time, giving me confidence they are going to be around for even longer. 
It should be noted that I have absolutely no affiliation with Astrotec, I am not receiving any incentive for this review or to sweeten things out. I'd like to thank Astrotec for providing the sample for this review. Every opinion expressed is mine and I stand by it. The purpose of this review is to help those interested in Astrotec Vesna find their next music companion. 
Product Link
You can grab one from www.amazon.com here: https://amzn.to/3scsfi2
If you're in the UK, you can grab one from www.amazon.co.uk here: https://amzn.to/3Giezaj
And if you're from Europe, you can grab one from www.amazon.de here: https://amzn.to/3scxVJ1
Packaging
First things first, let's get the packaging out of the way: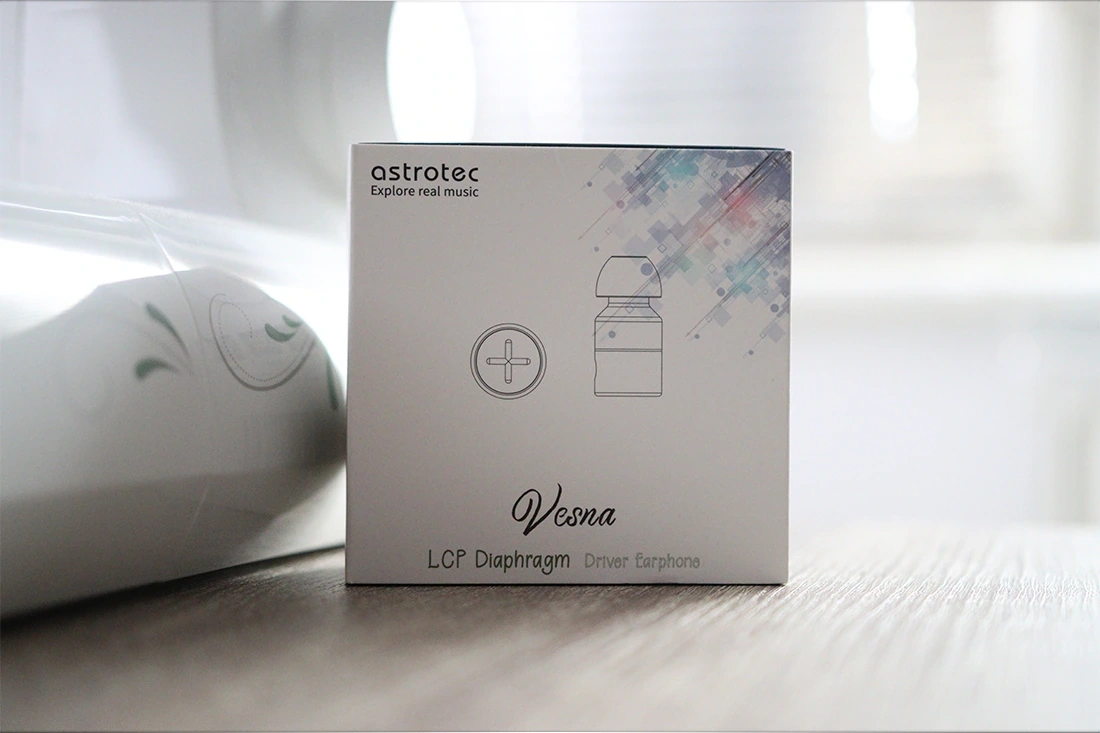 The package of Vesna is fairly good, it comes with a carrying pouch, and two extra sets of tips. There is one Type-C to 3.5mm adapter inside the package, but my smartphone Xiaomi Black Shark 4 cannot use it. As far as I know, this is a passive kind of Type-C adapter, so only smartphones that have sonic output over the Type-C connector could use it. You can refer to my review on HIFIMAN RE400C for more info on this, but basically, you won't be able to use it unless you have an older Google Phone, some Samsung phones, or a Huawei Smartphone. 
Build Quality/Aesthetics/Fit/Comfort
Vesna is a very simple, but highly effective Entry-Level IEM. It has a thin, yet well made cable, through which you can see the copper wires, and a 3.5mm single ended jack. We have a cable separator on the cable, so you can deposit them without them tangling, but even without using that, Vesna is not very tangle prone, and the cable is of a high quality. The cable is slightly on the springy side.  
The cable is not detachable, so when it does, the IEMs die, but Astrotec also sells an Evo version of Vesna which has a detachable cable. The IEMs have a metallic grille to protect the single dynamic driver from dust and debris, but I suggest checking whether they have that grille still on after taking them out, as one friend once had a metallic grille fall while wearing an older model, AM850, and had to have it removed by a medic. 
There are Left and Right markings on the top of Vesna, and they are made for both over-the-ear and straight-down wearing styles, Astrotec really knowing that the entry-level market won't always want over-the-ear designs. The color choices are good, and the looks of Vesna are pretty cool, with a light blue back cover, and a silvery body. If you wear them straight-down, the cable does carry some microphonic noise, but it is bearable, while if you wear them over-the-ear, the cable will carry no microphonic noise. 
Vesna needs a bit of power to play music, and I recommend using at least an entry-level dac/amp/dongle, like FiiO BTR5 2021, ifi hip-dac2, or Soundmagic A30. The comfort is ok, the body of the IEMs is slightly large, at the ear canal level, and the tips are somewhat large, but they stay well in your ears, and there are no sharp edges or corners that would create a bad comfort. Vesna is extremely light too, and the cable is light too, so you never really feel that you're wearing them. Vesna isolates fairly well for me, between 15 and 20 dB of passive noise isolation,  I cannot hear my keyboard while I'm typing with only pretty quiet music playing in them. 
Sound Quality
The sound of Vesna is actually incredibly good, and even though I never reviewed an IEM this affordable, Vesna can easily beat most 40 USD – 50 USD IEMs I know, in both treble, bass extension, and overall dynamics / details. The sound of Vesna can be described as natural towards V-Shaped, with a strong bass impact, and they sound excellent at all listening levels. The overall feeling is that Vesna goes for a versatile signature with great overall detail. They get more v-Shaped at louder volumes, and are more natural and even at quiet and medium listening volumes. 
The bass is detailed, clean and has excellent extension, as low as 40 Hz, which for the price is amazing. The bass speed is natural, which means a natural note decay, and good presence for drums and bass guitars. Vensa somehow sounds really smooth in textures, without being boring, which helps a lot with listening to bands that tend to be harsh and fatiguing, like Leningrad and J-Rock / J-Pop bands. The bass quantity is more than enough for Rap and EDM / Pop, but Vesna is not a basshead IEM by nature. The bass has a really nice impact, with focus around 60Hz. 
The transition from bass to midrange is smooth, and Vesna is not boomy or exaggerated in any frequency, plus they have a really natural and clean voicing. The timbre of Vesna is absolutely spot on, they have no coloration towards darkness or brightness, and although the treble is quite open, the midrange and voices are very good. Detail levels are comparable to a 50 USD – 60 USD IEM, and Vesna has excellent overall dynamics and details. They have a medium sized soundstage, with a good overall stereo imaging and instrument separation. 
The treble is on the open and airy side, with a good extension as high as about 12 kHz, after which it rolls off smoothly which again is outstanding for a 20 USD IEM. The treble is not closed or deafened above 14 kHz, so they sound fairly airy and open. The overall treble character is on the smooth side, and Vesna makes even harsh and bright music sound enjoyable and fun. They have this really musical tuning to them, and for an affordable 20 USD IEM, I can't believe my ears how great they can sound, putting all KZ models to shame when it comes to actually playing music in an enjoyable and fun fashion. 
Value and Conclusion
I actually tend to avoid reviewing entry-level IEMS below 50 USD, because most of the time they sound so poor that I sometimes had to simply drop the review on a few before. It simply wasn't worth the effort to provide them any kind of review, as a bad review is still marketing for them, and I don't want to spend my time reviewing something that I consider too poor in quality. Vesna is truly a surprise, the value ratio is through the roof, and for 20 USD, I would suggest purchasing it even if it is not necessary for you, as a backup IEM. You may be surprised to hear them sounding more pleasing, more natural, smoother and more enjoyable even than 100 USD – 120 USD IEMs. 
Basically, the price / performance ratio can't get much better than this, and I feel forced to add Astrotec vesna to Audiophile-Heaven's Hall Of Fame for the best price / performance ratio I experienced to date. Comparisons are not really useful here, since at 2X the price, most alternatives that I reviewed are considerably more expensive.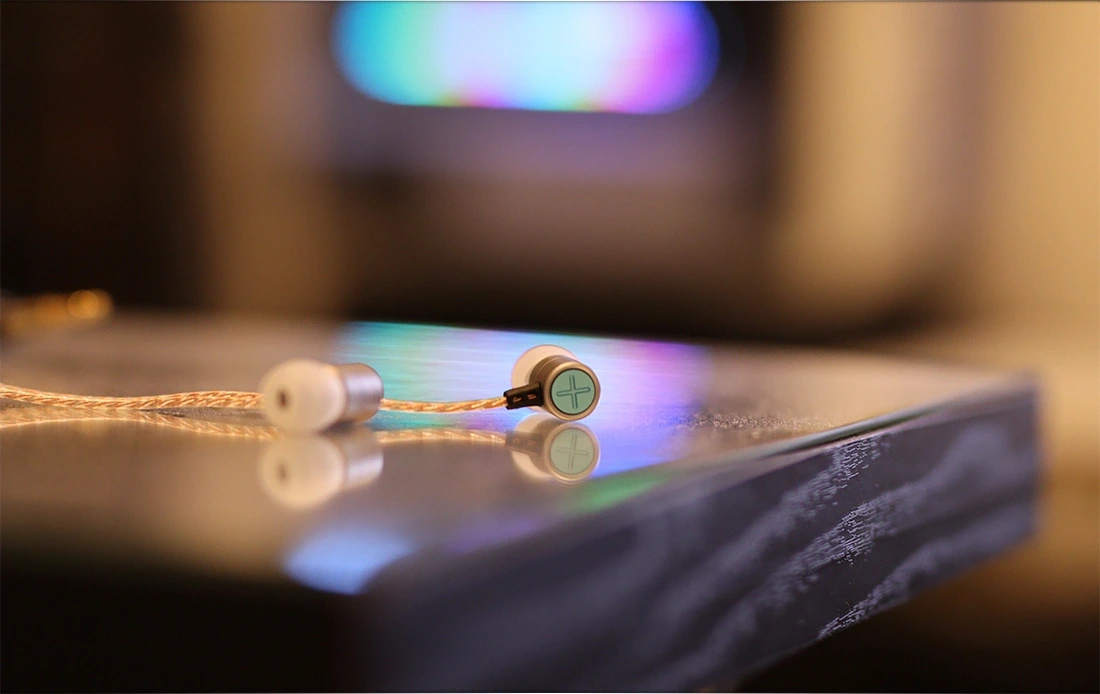 If you're looking for a natural, audiophile, musical and enjoyable IEM for 20 USD, Vesna is absolutely recommended, and the best entry-level IEM you can get for this price. You can get more by spending more, but if you have 20 USD to spend, regardless of your tuning preferences, most alternatives have considerable issues. 
Product Link
You can grab one from www.amazon.com here: https://amzn.to/3scsfi2
If you're in the UK, you can grab one from www.amazon.co.uk here: https://amzn.to/3Giezaj
And if you're from Europe, you can grab one from www.amazon.de here: https://amzn.to/3scxVJ1
---
---
--- Please remember to stay safe, and always have fun while listening to music!---
 - If you have a dime to spare, and donate, to help us with electricity and work expenses, it would make my day much brighter, as it would help me improve things around the website and increase the frequency of my posts - 
---
Full Playlist used for this review
We listened to more songs than those named in this playlist, but those are excellent for identifying a sonic signature.  PRaT, Texturization, Detail, Resolution, Dynamics, Impact, and overall tonality are all revealed by those songs. We recommend trying most of the songs from this playlist, especially if you're searching for new music!
https://www.youtube.com/playlist?list=PL_cjBXGmwSHSdGcwuc_bKbBDGHL4QvYBu
--- Contact Us ---






---
---