Lotoo LE-M1 IEMs – Actual Monitors For Music Production
Lotoo LE-M1 IEMs – Actual Monitors For Music Production
Lotoo LE-M1 is an IEM or In-Ear Monitor, in the true sense of the word. They are priced at 269 USD, and they are designed, created and engineered for music production, rather than music listening. The best part is that they are light, portable, and given the price point, they will be compared with Earsonics ONYX (561 USD), IMR Audio Ozar (500 USD), and FiiO FH5S (280 USD).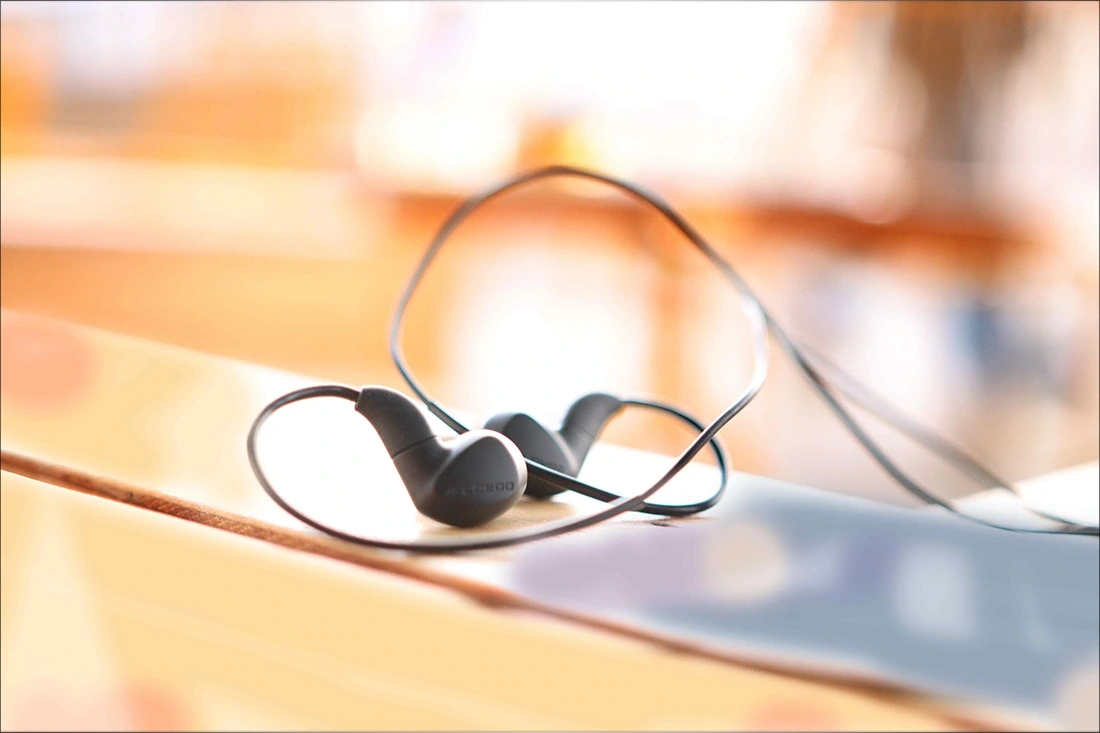 Introduction
Lotoo is one of the companies that's best known for both romancing music lovers and audiophiles, but also music producers, game developers and people working in the music industry. Their recorders are legendary, and Lotoo spent many years trying to bring the two camps together. You always know that you'll have an excellent experience when you purchase a Lotoo product, be it a recorder, music player, or a pair of IEMs. They are sold through various outlets throughout the world, including Project Perfection LTD and Music Teck, but sometimes also pop up and are available on Amazon. 
It should be noted that I have absolutely no affiliation with Lotoo, I am not receiving any incentive for this review or to sweeten things out. I'd like to thank Lotoo for providing the sample for this review. Every opinion expressed is mine and I stand by it. The purpose of this review is to help those interested in Lotoo LE-M1 find their next music companion. 
Product Link
You can grab one from www.amazon.com here: https://amzn.to/3JUsTYB
If you're in the UK, you can grab one from www.amazon.co.uk here: https://amzn.to/37TZyjG
And if you're from Europe, you can grab one from www.amazon.de here: https://amzn.to/3uGge77
Packaging
First things first, let's get the packaging out of the way: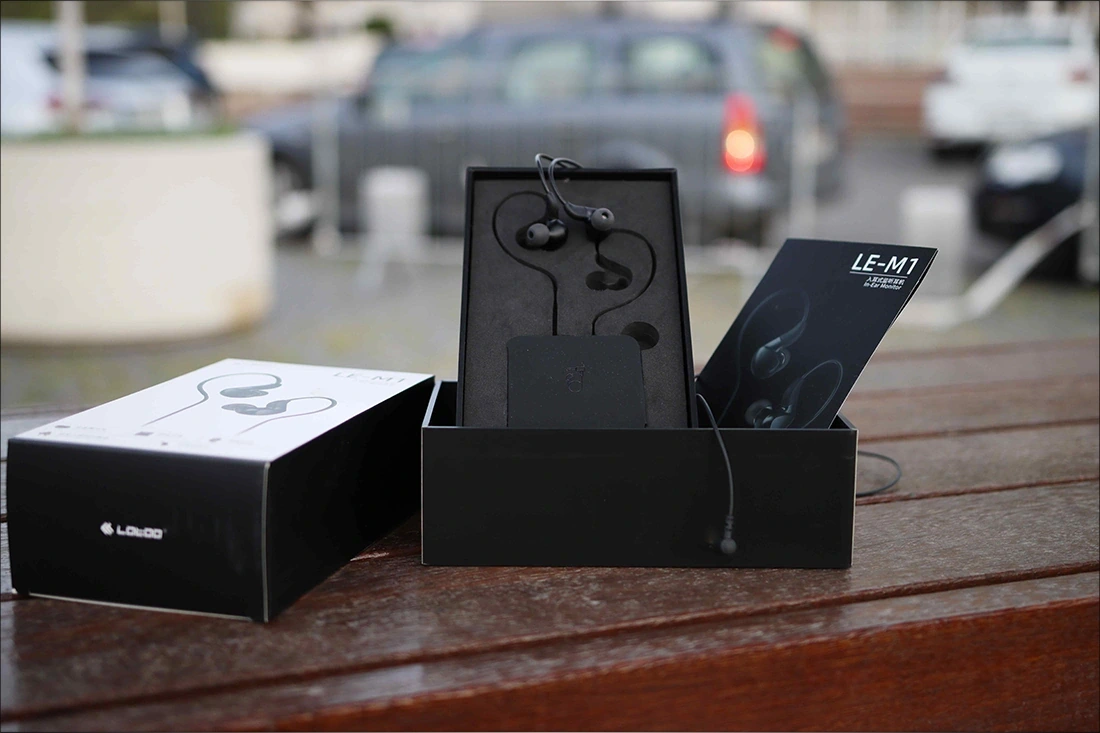 We have a really rich package on LE-M1, and they come with all the needed accessories and extras for an aspiring music producer or sound designer. Inside the package, we have:
Le-M1 IEMS

Cable

Carrying Case

3 Tips Of Silicone Pairs

Manual

Warranty information
Build Quality/Aesthetics/Fit/Comfort
The overall shape and build quality of Le-M1 is superb, and they are designed to be stealthy and ergonomic. We have a really smooth, matte surface, with an over-the-ear design, and a matte, smooth and stealthy looking cable with Le-M1.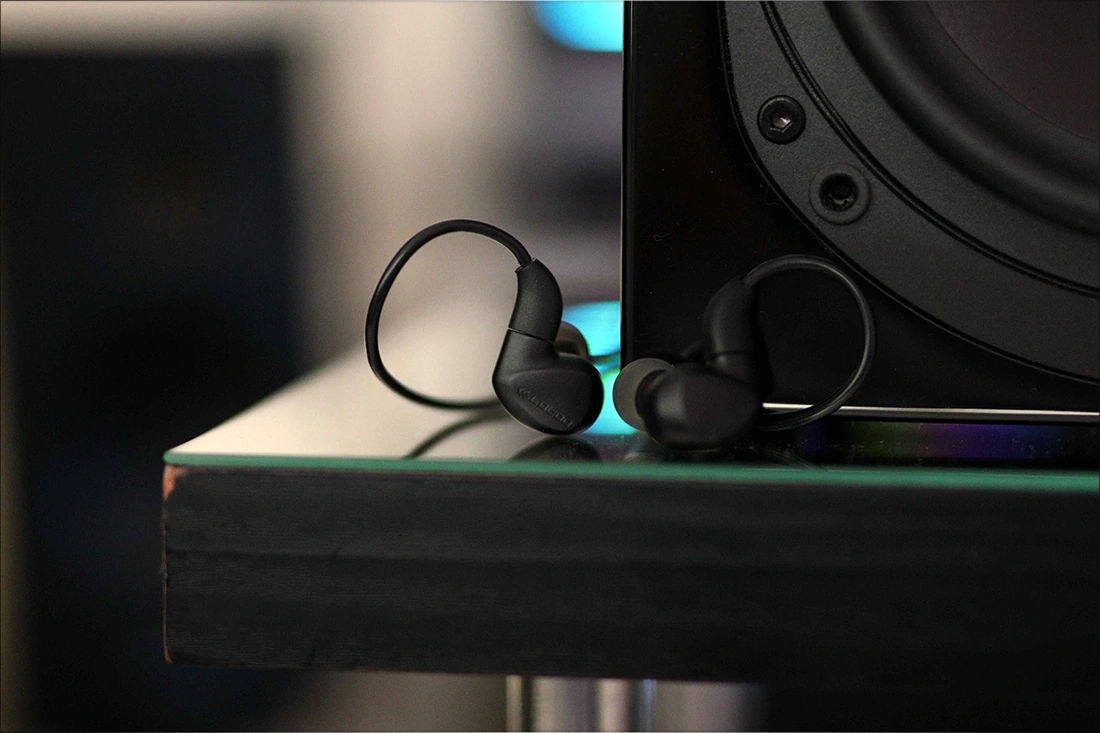 At the internal level, Le-M1 has a sensitivity of about 105dB/Mw at 1kHz, which means that they are pretty average in sensitivity, and they also have an impedance of 32 OHMs which indicates that they won't be very sensitive to hiss and high source impedance. The driver is a 10mm copper composite dynamic driver, which moves a carbon nanotube composite diaphragm . The housing is a 5-axis CNC-milled anodized Alloy housing, with a N52 magnet. 
The IEMs, despite being made of a metallic alloy, are quite light, at just 8.27 grams for the IEMS, and 9.95 grams for the cable. You can actually feel this, and they sit extremely comfortable in my ears, better than pretty much all of the over-the-ear competitors, with just one IEM in the whole world being slightly more comfortable, than being the ultra tiny HIFIMAN RE-800 Silver. There are two ventilation ports that take care of your ears, and since LE-M1 has a dynamic driver I need to mention that there is no void when inserting them, and no driver flex, the design of them being superb.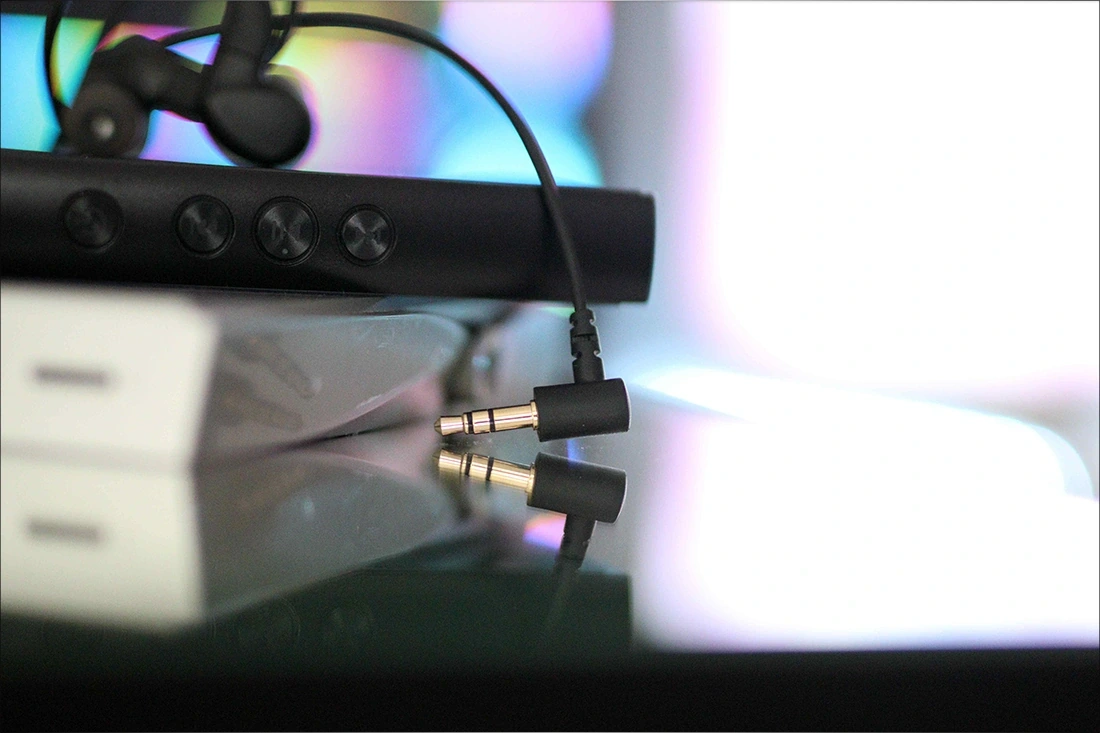 For driving the Lotoo LE-M1, I have used a multitude of sources, including Lotoo PAW 6000 and Lotoo PAW 1, both of which are doing an excellent job. You can replace the default cable, since it is detachable, if you wish to use the balanced output of your source, as the default cable is 3.5mm, originally made to combine LE-M1 with their PAW 1 recorder, for monitoring purposes. 
Sound Quality
The overall sonic quality of LE-M1 leans on precision, they are IEMs made to be precise, clean, clear and crisp. Monitoring IEMs can be called boring or flat by audiophiles, because the bass is always quite neutral, and this is the case with LE-M1, but I never thought that they are boring or too flat, instead being revealing and interesting for rediscovering your music, and for getting a better feeling for what the studio sound was like. Neutral signatures are purely neutral and Le-M1 follows a really neutral presentation, to bring the music, as it was recorded to the listener. 
Starting with the bass, Le-M1 has a really unique bass presentation that will reveal all the detail there is in the bass, with micro details, as well as macro details being rendered quite nicely. Le-M1 has a really neutral bass indeed, and this means that you won't be hearing a lot of quantity for the lows, but they have a huge headroom, so you can EQ them to be thicker and fuller sounding if you want to purchase them for music listening rather than mixing, monitoring and mastering. The overall bass presentation has a bit of warmth and they never sound too bright, harsh or fatiguing, despite the neutral quantity the bass has. The bass speed is quick, which means that Le-M1 is adequate for extremely fast music, inducing mathcore and technical deathcore. 
The midrange of LE-M1 is neutral and in line with the bass. The overall tonality is slightly on the colder and brighter side, but somehow LE-M1 manages to have a really sweet and beautiful presentation for female voices, and the more neutral presentation gives pianos and violins a more emotional presentation, which works really well for sadder songs. The soundstage of LE-M1 is natural in size, but it has an excellent instrument separation, with a really natural presentation of textures. Basically, all instruments that are more grainy and harsh, sound as such, like trumpets, while guitar solos come through as juicy and smooth. LE-M1 does the best job at not changing the way any instrument or song sounds like, and is like an open window to the information it is playing.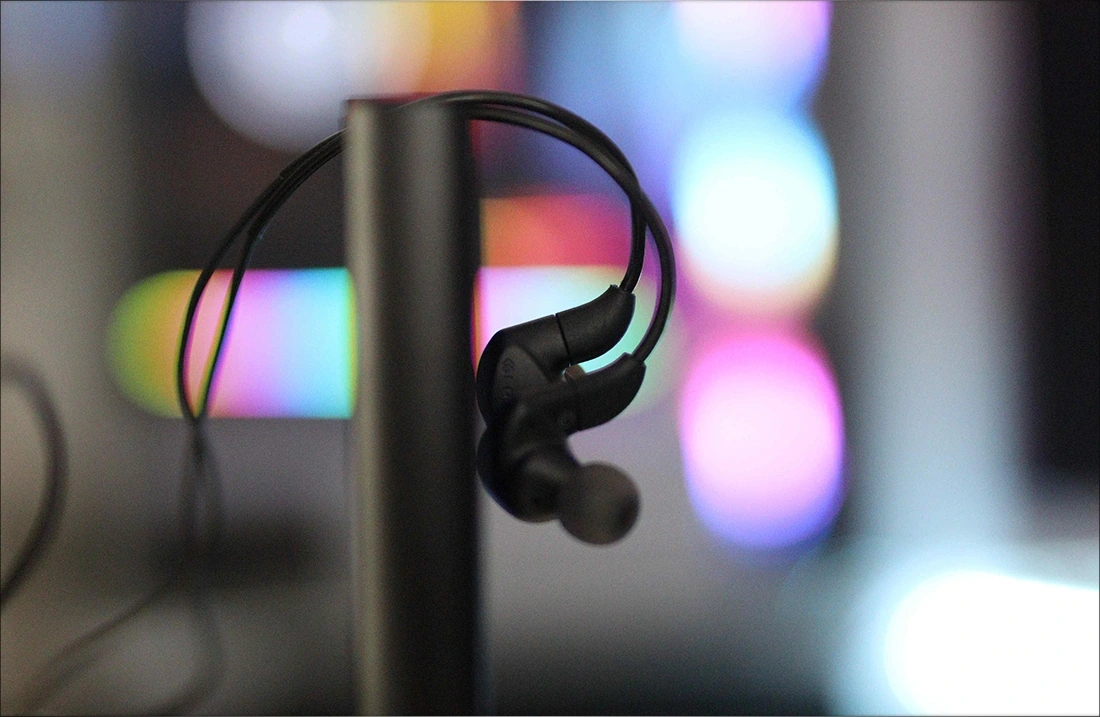 This works quite well for monitoring too, because when you're on the go with a portable recorder such as Lotoo PAW 1, you want to hear what you're recording, so you know whether you're sitting close enough relative to the source of the sound, and you also want to know how that will sound like in the final mix. Going out for a long day of recordings, and then noticing that some of them don't work well can be quite frustrating for any sound designer or musician, so Le-M1 fights against this by presenting music exactly as it is to you. 
The treble of Le-M1 is also very neutral, beautifully extended, and has a good amount of sparkle, and air. Le-M1 works well for both rock and metal, EDM, and pop, providing a really nice texture and extension. The overall soundstage is still precise, and leans more towards being exact, rather than being wide or narrow. If you want to have that perfect stereo imaging, Le-M1 is perfect and provides a really nice amount of treble extension, so that you always know whether you caught a certain bit of information or not. 
Comparisons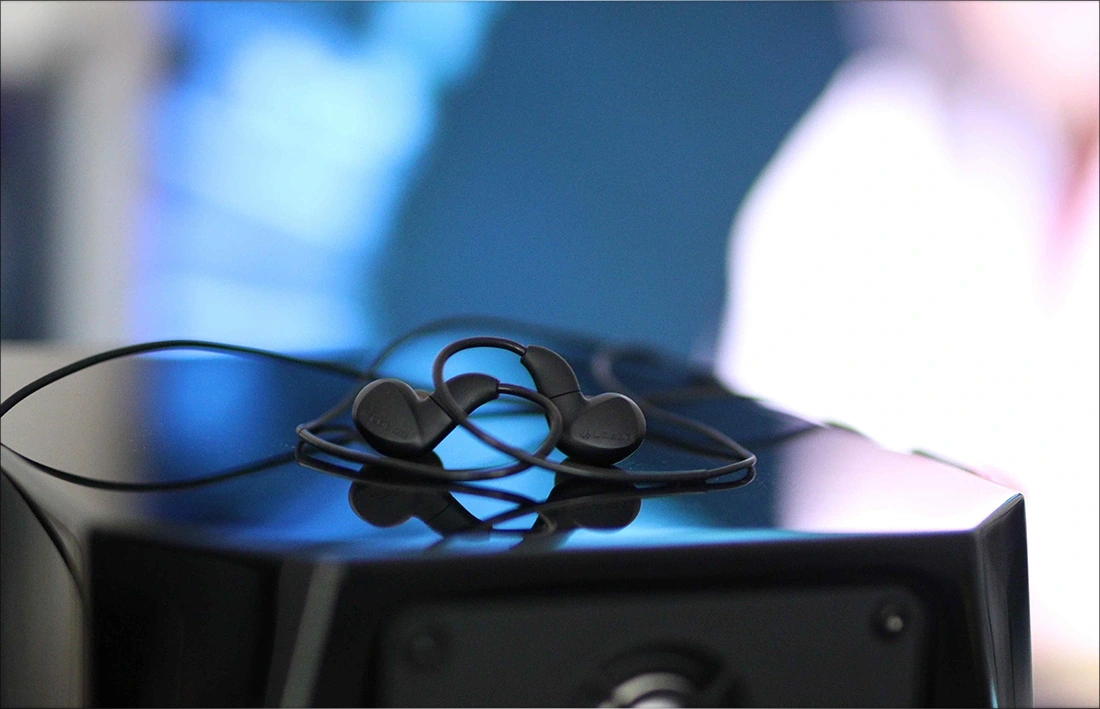 Lotoo LE-M1 vs IMR Audio Ozar (269 vs 500 USD) – Ozar is a bit larger than LE-M1 and has a slightly lower comfort, especially for small ears, but it has more configurability without software EQ, and you can get more signatures out of it, as it also has a pretty high headroom. The default cables are better on Ozar, better quality, and it comes with both SE and Balanced cables too. The overall default sonics are V-Shaped on Ozar, with less focus on the midrange, and a much more monstrous bass, more impact, more fullness to the sound, and a brighter treble with more sparkle and more air. The overall detail and resolution level higher on Ozar, but LE-M1 catches up quite a bit from behind, for about half the price, and Le-M1 shows that you can have a superb resolution and overall detail level if you're willing to settle for a slightly less interesting looking IEM, but which is designed for music production, mixing, mastering and recording. 
Lotoo LE-M1 vs Earsonics ONYX (269 vs 561 USD) – Onyx is a superb value too, but the comfort is better on Le-M1, with a smaller build, and a more ergonomic shape. Le-M1 also has a more stealthy looking cable, although both IEMs come with a single ended, 3.5mm termination cable. The overall sonics are more colorful, more euphonic and more forward in the midrange on ONYX, as it has a more punchy presentation. The instrument separation and overall soundstage is comparable, although the ONYX is slightly wider. LE-M1 shows a more neutral presentation that is better for music production and listening, and somehow, despite having less warmth, Le-M1 has better bass extension, and you can hear certain bass notes on it that Onyx doesn't show quite as well. The treble extension is quite similar. LE-M1 provides a more neutral approach for a similar level of resolution and detail, yet at half the price, which is interesting if placed into perspective, because ONYX was already competitive for the market. 
Lotoo LE-M1 vs FiiO FH5S (269 vs 280 USD) – FH5S has a slightly worse fit than LE-M1, which has better comfort. The cable quality is better on FH5S, but the ergonomics and shape of LE-M1 are much better, as it has a smaller shape, and a longer bore, which reaches the ear better, and creates a more secure fit. The sonics of the two are quite different, as FH5S is much more forward, but falls short on the treble extension, and its sound can feel unfinished, when compared to LE-M1, which sounds really naturally extended, clean, and crisp. The overall resolution is better on Le-M1, which has better textures, more instrument separation, and is better defined in general. We also have a better bass speed on Le-M1, which means that although Le-M1 has less bass quantity, it can reveal more detail and nuance in the lows. 
Value and Conclusion
The overall value of Lotoo LE-M1 is perfect, and it is an IEM with superb value rating, as it has the sonics, build quality, package and overall comfort / ergonomics to fight fiercely in today's market. Even better, we can talk about a superb detail and resolution level that could withstand today's market even at 500 USD, but Lotoo is known, as a company, to not overprice their products, but offer the perfect performance at the sweetest price point possible. 
Before the end of today's review, I want to add Le-M1 to Audiophile-Heaven's Hall Of Fame as one of the best IEMs I have heard over the past couple months, and a perfect price / performance ratio, along with superb build quality, and perfect for both musicians and music enjoyers. 
At the end of the day, if you're looking for a super detailed, clean and revealing IEM, that is comfortable, and fairly easy to drive, not sensitive to the source, and perfect for both musicians, sound engineers, designers and music listeners, Lotoo Le-M1 is the perfect choice, and a fully recommended purchase in 2022. 
Product Link
You can grab one from www.amazon.com here: https://amzn.to/3JUsTYB
If you're in the UK, you can grab one from www.amazon.co.uk here: https://amzn.to/37TZyjG
And if you're from Europe, you can grab one from www.amazon.de here: https://amzn.to/3uGge77
---
---
--- Please remember to stay safe, and always have fun while listening to music!---
 - If you have a dime to spare, and donate, to help us with electricity and work expenses, it would make my day much brighter, as it would help me improve things around the website and increase the frequency of my posts - 
---
Full Playlist used for this review
We listened to more songs than those named in this playlist, but those are excellent for identifying a sonic signature.  PRaT, Texturization, Detail, Resolution, Dynamics, Impact, and overall tonality are all revealed by those songs. We recommend trying most of the songs from this playlist, especially if you're searching for new music!
https://www.youtube.com/playlist?list=PL_cjBXGmwSHSdGcwuc_bKbBDGHL4QvYBu
--- Contact Us ---






---
---