1More SonoFlow HC905 Wireless ANC Headphones – Noise Cancel, Music Play
1More SonoFlow HC905 is a 100 USD Wireless Bluetooth Headphone with ANC, or active noise canceling, a modern and beautiful design, and LDAC support, and will be compared to other high-quality headphones, including SuperEQ S1 ANC Wireless Headphones (69 USD), Urbanista New York ANC Wireless Headphones (180 USD), and FiiO EH3 NC ANC Wireless Headphones (170 USD)
Introduction
1More SonoFlow is the latest high-quality headphone designed by 1More, and it comes with the best technology they have, including ANC, LDAC, long battery life and Fast Charging. It has ANC On, ANC Off or Passthrough modes, also a large 40mm Dynamic Driver, and 12 EQ Presets if you install the 1More App. Even better, they can be found on Amazon, where you have full support, and are currently being discounted as a launch promotion.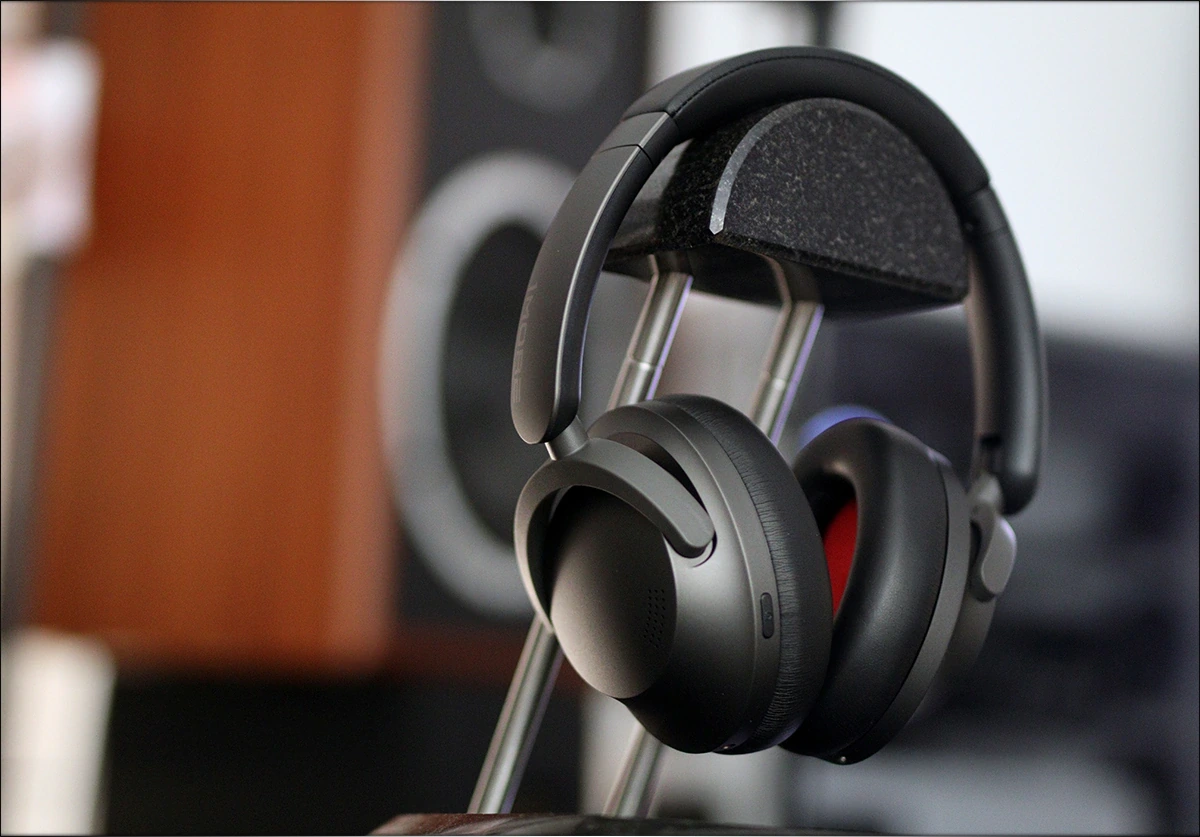 It should be noted that I have absolutely no affiliation with 1More, I am not receiving any incentive for this review or to sweeten things out. I'd like to thank 1More for providing the sample for this review. Every opinion expressed is mine and I stand by it. The purpose of this review is to help those interested in 1More SonoFlow Wireless ANC Headphones find their next music companion. 
Product Link
You can grab one from www.amazon.com here: https://amzn.to/3DZhiI4
If you're in the UK, you can grab one from www.amazon.co.uk here: https://amzn.to/3RiMiGa
And if you're from Europe, you can grab one from www.amazon.de here: https://amzn.to/3BKDm6G
Build Quality/Aesthetics/Fit/Comfort
Starting with the basic design, 1More SonoFlow has an exceptional aesthetic, and it is one of those headphones people would purchase to look good and stylish. They are also fairly comfortable and despite having Wireless circuits, amplifiers, DACs and batteries inside, they are light and the earcups have been designed to be comfortable, allowing enough space for my ears, the headband having enough padding for my head. The 250 grams weight is lower than most headphones on the market have, making SonoFlow a good headphone for long periods of wear. The earpads are also comfortable.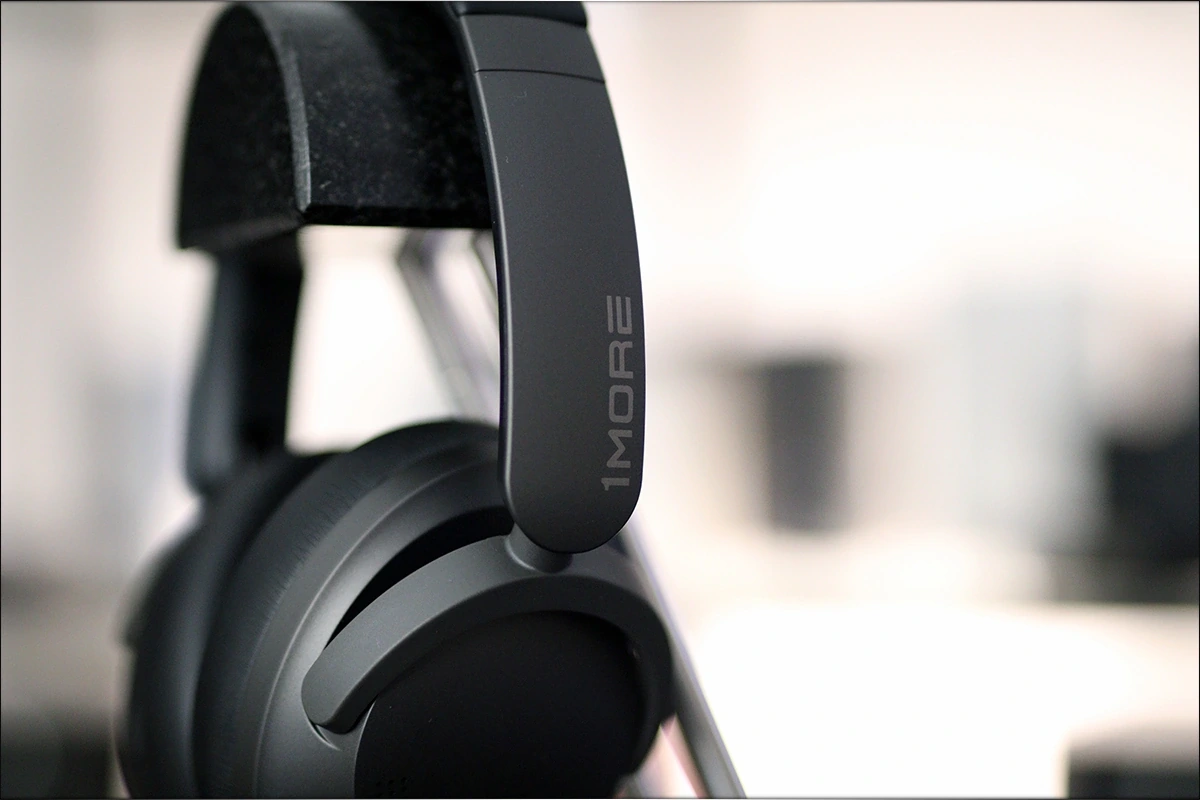 We also have a large 40mm dynamic driver with DLC coating, to provide both good resolution and bass. The trick here is that like with most digital headphones, or headphones that are wireless, more can be done via EQ, and 1More took the chance, offering 12 EQ profiles, allowing you to get superb bass, a bright and open sound, and a few others in between. This is one of the very few headphones where I simp for the EQ because it is very effective, introduces no distortion, and the Deep profile for example does exactly what I would have done with the signature of 1More SonoFlow.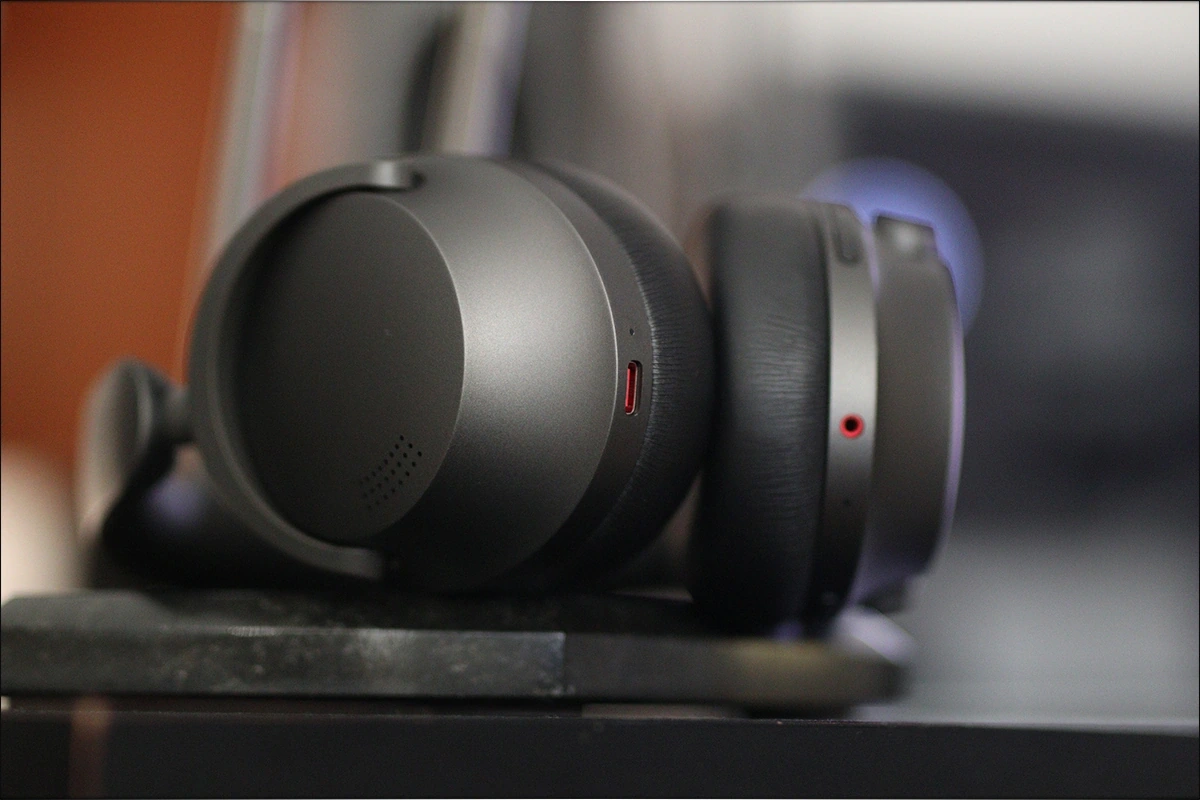 One thing that I feel is really awesome when a company decides to make a new headphone, especially ANC one, is that once you install the 1More Music App, it gives you instructions on what the buttons on SonoFlow do, and how to use them. I actually installed the app because ex-factory, my smartphone could not see them as LDAC compatible, and I remember this happens with pre-release versions that need a software update for the Bluetooth codecs to work properly. Actually, that was not the case, but to enable LDAC, you have to have the app and engage it. After this, my smartphone can see and use them as LDAC Headphones with no problem.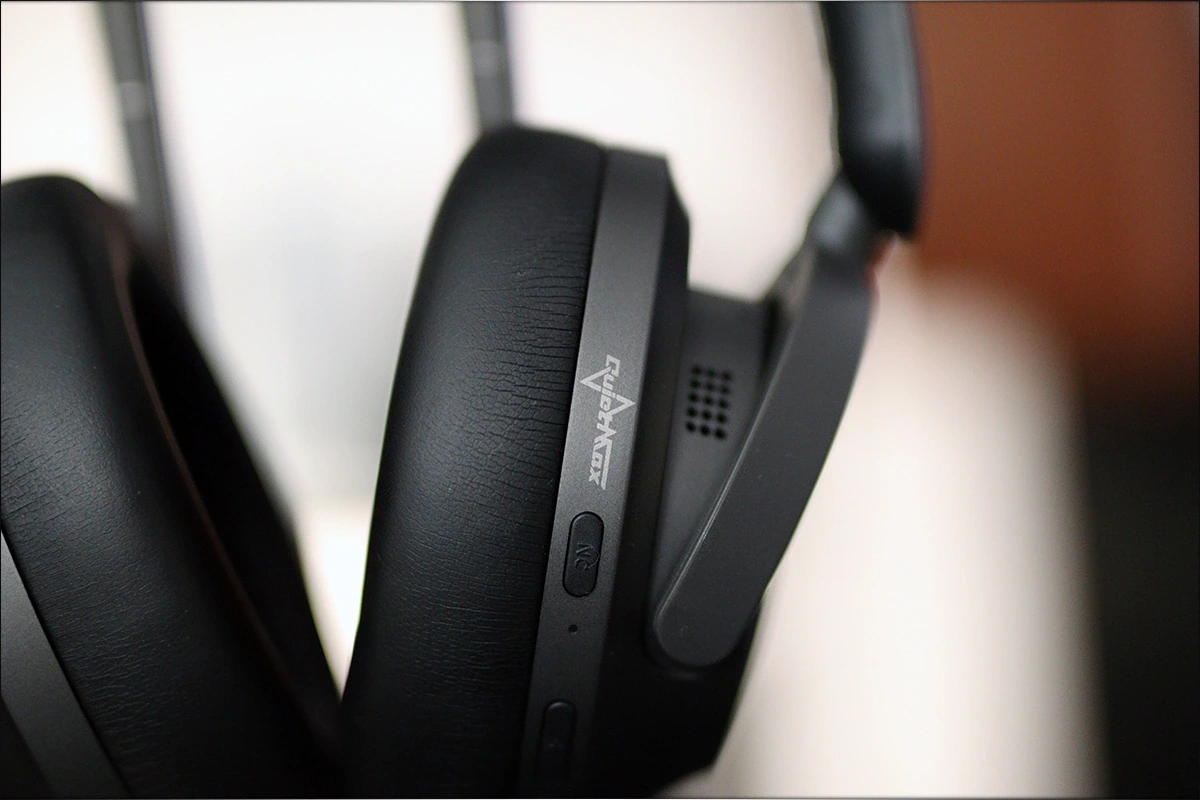 Like with most Bluetooth headphones, you have a selection of ANC Off, ANC ON or Passthrough. ANC Off is the most natural mode, as it does not affect sonics, but it does allow you to hear everything happening around amplified, to the point where it feels like you're not wearing any headphones. Turning on ANC has a huge impact on sound at first and changes the overall sound drastically when it is engaged, but after a few seconds, the ANC algorithms somehow adjust to the change and SonoFlow sounds natural again. All in all, the ANC mode is super effective, and it offers over 10 dB of extra noise isolation for SonoFlow. 
The battery life is also super good, and while the company quotes up to 70 Hours of battery Life, I can only confirm it is above 20 Hours, which is superb. 5 Minutes of Fast Charge can give you up to 5 hours of playtime, and as I have an 120W charger for my Xiaomi Black Shark 4, I can confirm that SonoFlow charges really fast.  
Even with no ANC, SonoFlow isolates well from the outside noise, but they leak a bit, not being fit if you need to keep quiet where you live and work. Call quality is superb with SonoFlow, the person on the other end could hear me very clearly, even if there is noise around me, and I could hear them clearly too. 
Sound Quality
When describing the sound of 1More SonoFlow, they said that they've been tuned by Luca Bignardi, a 3-time Grammy Award Winning Sound Engineer, so it is interesting to see how they actually sound. I personally think audiophilia has nothing to do with what the artist wanted their work to sound like, but more with creating the most pleasing listening experience, or closest to live, but everyone goes for different signatures. This audio community taught me that you can't give what you find perfect to others and expect them to hear exactly the same thing, both confirmation bias and expectations playing a huge role in whether you'd like a sound or not. 1More SonoFlow has been used via Bluetooth, running LDAC, and with the Default EQ Profile for today's review.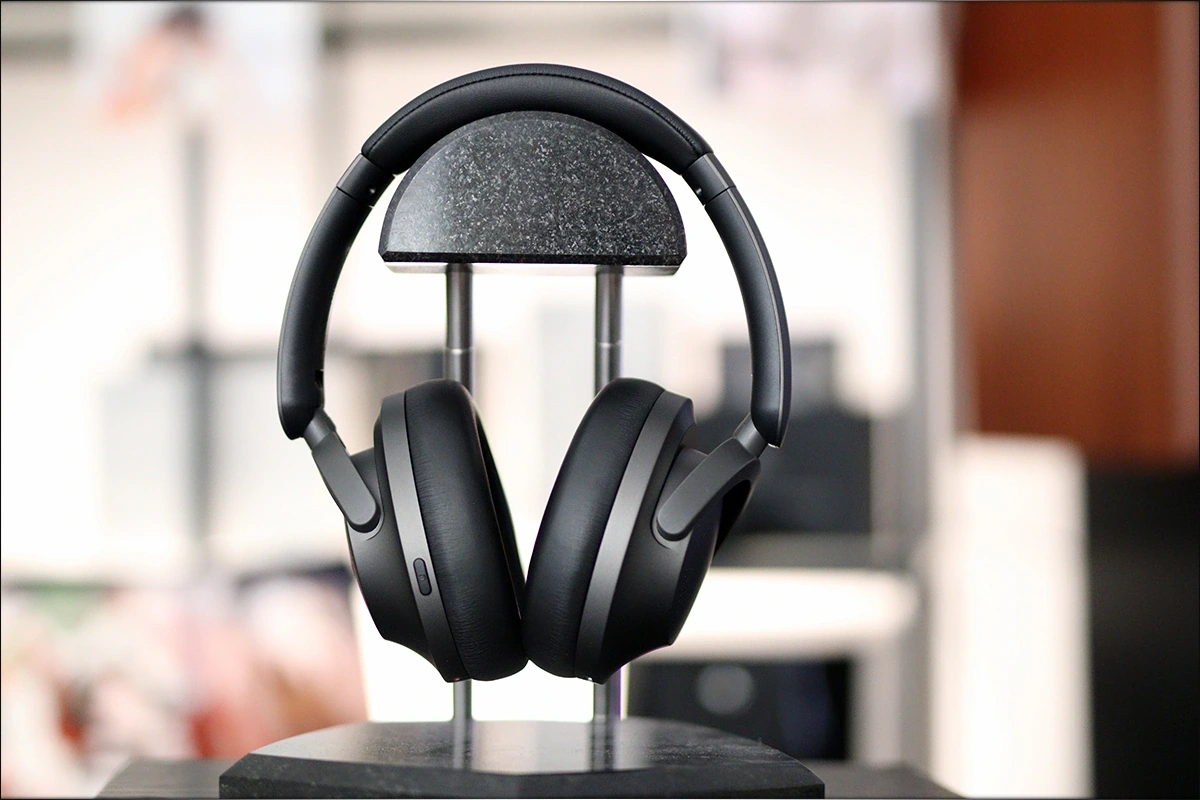 The overall signature is open, energetic, detailed and clean, with good dynamics, and a punchy presentation. It has a wide and clean sound, with super good maximum volume, and each EQ profile gives very different tweaks on the already good sonic presentation of SonoFlow. As I explained a bit earlier, engaging ANC has very little to no impact on sound, and you can safely use it without having to fear it will break your sonic experience. 
By default, SonoFlow has very good bass extension, but the bass quantity is a bit shy, they are not the kind of headphones that will rattle your brain, although you can surely engage them to do that if you go with the Deep or Bass Booster EQ profiles front he 1More App. We have a natural speed for the bass, and a slightly wet texture for the sound in general, offering a clean and clear sound.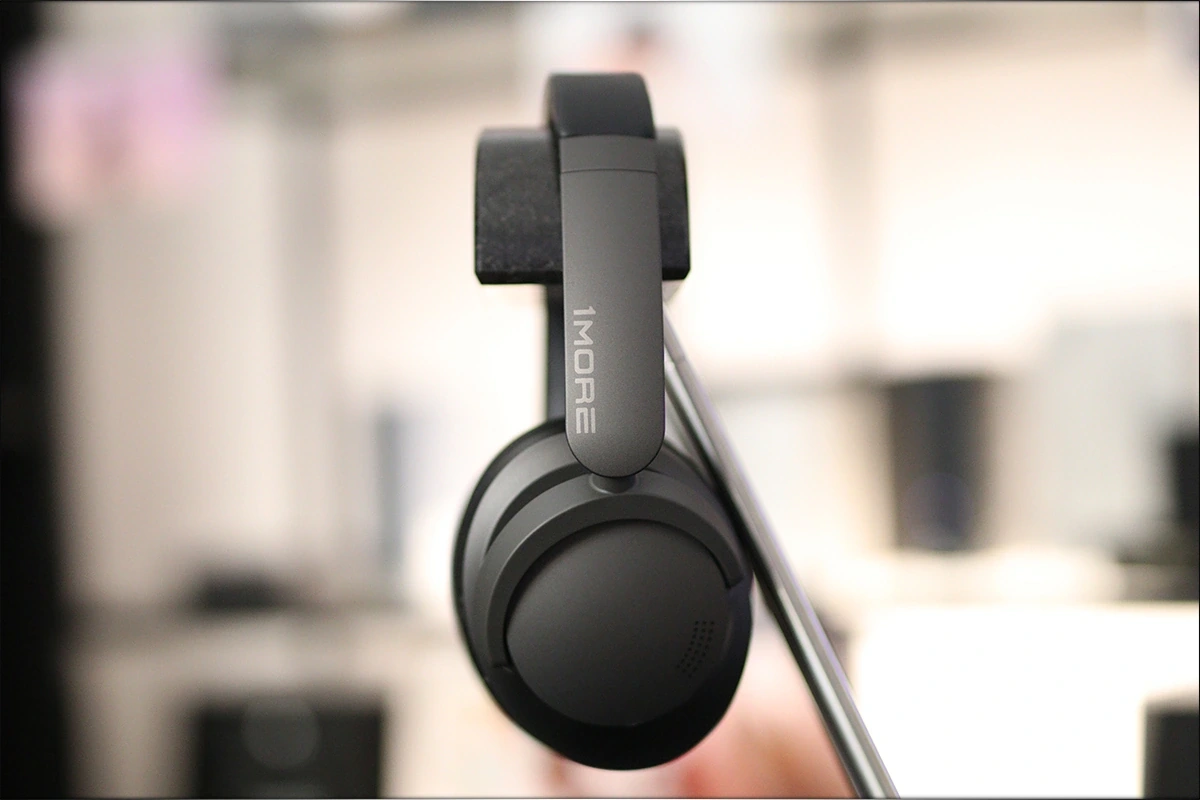 We have a clean, detailed and fun midrange that is naturally placed and balanced, even against the bass and the treble. The overall midrange tonality is slightly bright, as there's more upper midrange than there is lower midrange, but it is not fatiguing or harsh, just more open and energetic than what would be dead neutral or flat. The general presentation is wide, has fair instrument separation, but good stereo imaging. 
We also have a clean and open treble, with good air between the instruments. SonoFlow is fairly dynamic, especially for a wireless headphone and has good overall dynamics and punchiness. They have a really pleasing sound, but be sure to trey the EQ profiles, they can spice the sound to be much better, with no effort, just a mere touch of a button. 
Comparisons
1More SonoFlow vs FiiO EH3 NC (100 USD vs 170 USD) – We have a considerably better battery life on SonoFlow, also a much better ANC implementation compared to FiiO's EH3 which had an almost nonexistent ANC by comparison. The overall comfort is slightly better on SonoFlow, and although FiiO EH3 NC is larger, it is also slightly heavier and tighter, making me grab SonoFlow more often. The sound quality is better on SonoFlow which is more detailed, wider, and much deeper in sound, with a better resolution and clarity. It feels like SonoFlow was actually tuned well, while FiiO EH3NC feels like the drivers were just slapped on a headphone with no tuning and no care for how it will sound like. 
1More SonoFlow vs Urbanista New York (100 USD vs 180 USD) – The price of Sonoflow is lesser, but they are more comfortable than New York, they have better design and a lighter weight. The overall sound is considerably more detailed and resolute for SonoFlow, they have better bass reach, better treble reach, more sparkle, better instrument separation and a wider soundstage. SonoFlow also has more detail and better dynamics, plus with EQ they can get heavier and more impactful, all whilst having less distortions than New York. If you want a high-quality headphone, SonoFlow is surely going to be it here. The ANC on SonoFlow is flawless, while New York doesn't have much of an ANC implementation, especially if you place them side by side. 
1More SonoFlow vs SuperEQ S1 (100 USD vs 69 USD) – We have a higher price for SonoFlow, but the build quality is much better than the build of SuperEQ S1, also SonoFlow is larger, more comfortable, is not as plasticky, and has better battery life. The EQ in SonoFlow makes it more versatile, and they have better overall bass reach, a more detailed and revealing sound, better dynamics and a more realistic / vivid sound. Generally, if you could afford to go for SonoFlow, you'd most likely do yourself a big favor and you should most definitely consider them as your next headphone purchase. The ANC implementation on SonoFlow is flawless, while S1 doesn't have much of an ANC effect. 
Value and Conclusion
With a price tag of 100 USD, or even 80 USD when it goes on sale, 1More SonoFlow does heavy damage to the competition, and it has the best price / performance for ANC Wireless Headphone I experienced to date, so this will award them a place in Audiophile-Heaven's Hall Of Fame instantly. They also have exceptional comfort and strong battery life, fast charge, and actually effective EQ Profiles.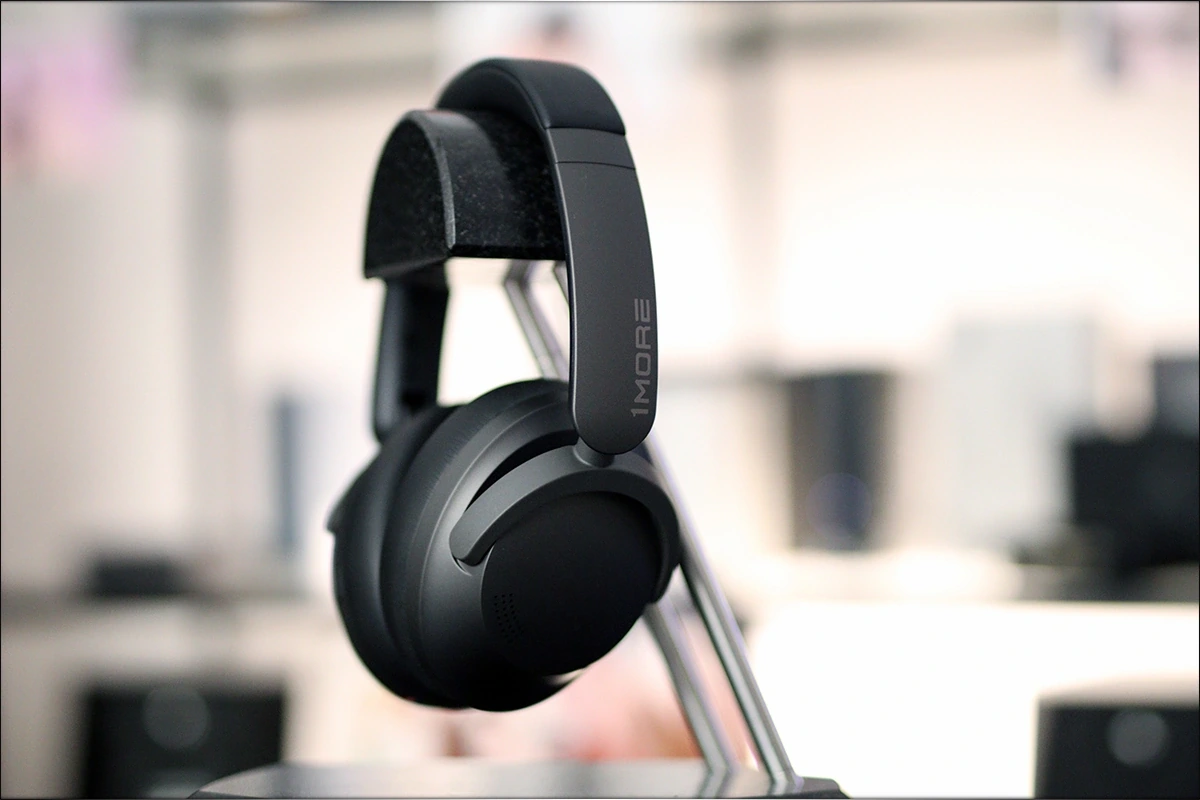 At the end of the day, if you're looking for a Wireless pair of headphones with really good ANC implementation, good comfort, light build and a beautiful design, 1More Sonoflow is the best you can get in 2022, especially if your budget is just 99 USD.  
Packaging
Let's get the packaging out of the way: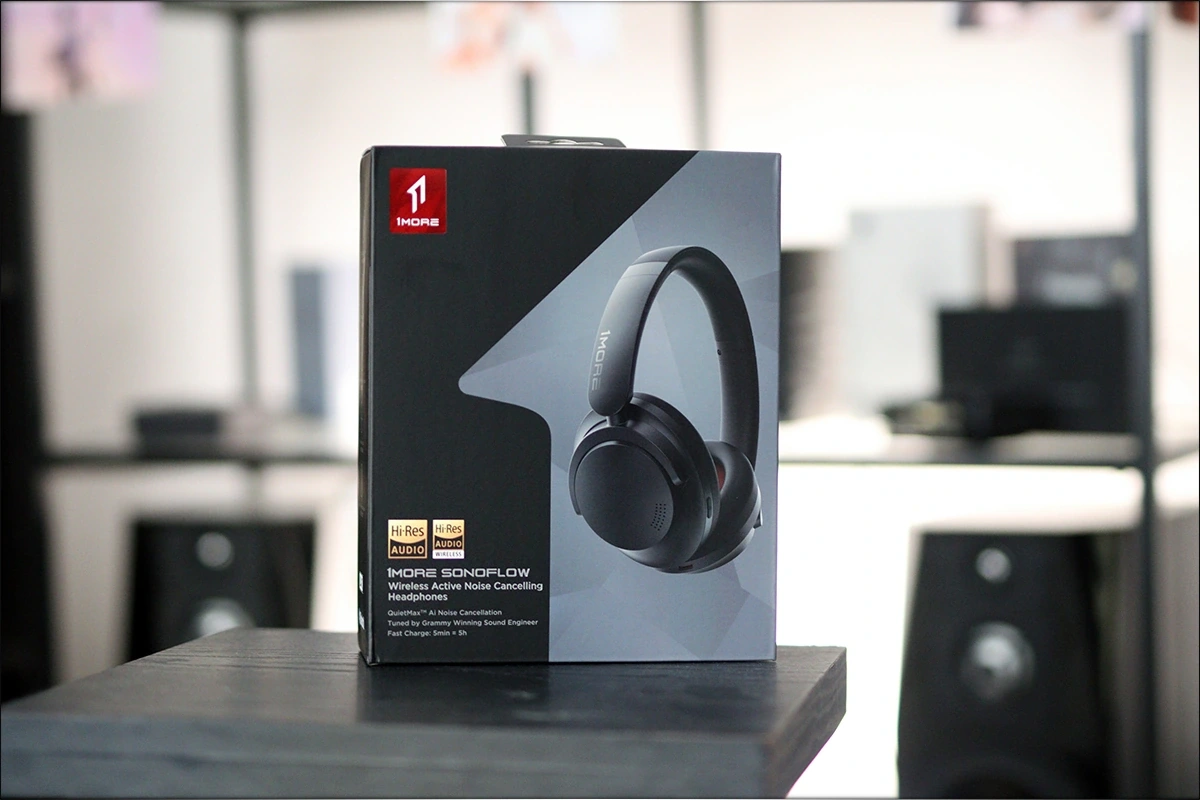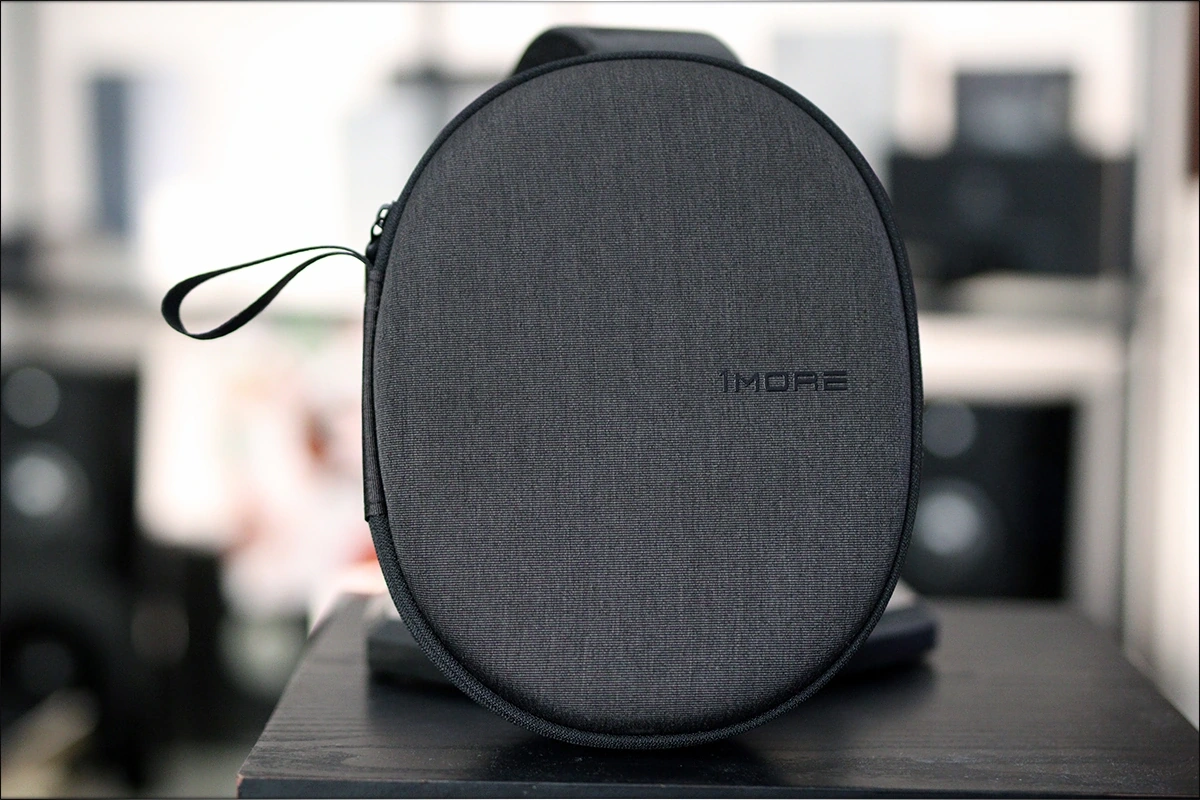 1More SonoFlow Headphones

USB Cable for Charging them

Travel Case

Warranty Card

User Guide
Product Link
You can grab one from www.amazon.com here: https://amzn.to/3DZhiI4
If you're in the UK, you can grab one from www.amazon.co.uk here: https://amzn.to/3RiMiGa
And if you're from Europe, you can grab one from www.amazon.de here: https://amzn.to/3BKDm6G
---
---
--- Please remember to stay safe, and always have fun while listening to music!---
 - If you have a dime to spare, and donate, to help us with electricity and work expenses, it would make my day much brighter, as it would help me improve things around the website and increase the frequency of my posts - 
---
Full Playlist used for this review
We listened to more songs than those named in this playlist, but those are excellent for identifying a sonic signature.  PRaT, Texturization, Detail, Resolution, Dynamics, Impact, and overall tonality are all revealed by those songs. We recommend trying most of the songs from this playlist, especially if you're searching for new music!
https://www.youtube.com/playlist?list=PL_cjBXGmwSHSdGcwuc_bKbBDGHL4QvYBu
--- Contact Us ---






---
---