Tempotec V1A Variations – Full Featured DAPy
V1A Variations has a complicated name, but a simple function. It is a DAP or Digital Audio Player, and it has a ton of features, comes straight out of China, and it is priced at 110 USD at the moment of writing this full written review. This means that I'll be comparing it to Hiby R2, FiiO M3PRO, and Shanling M2x. The pairing list will include Lime Ears Aether R, Jomo Audio P3, and Ollo S4X.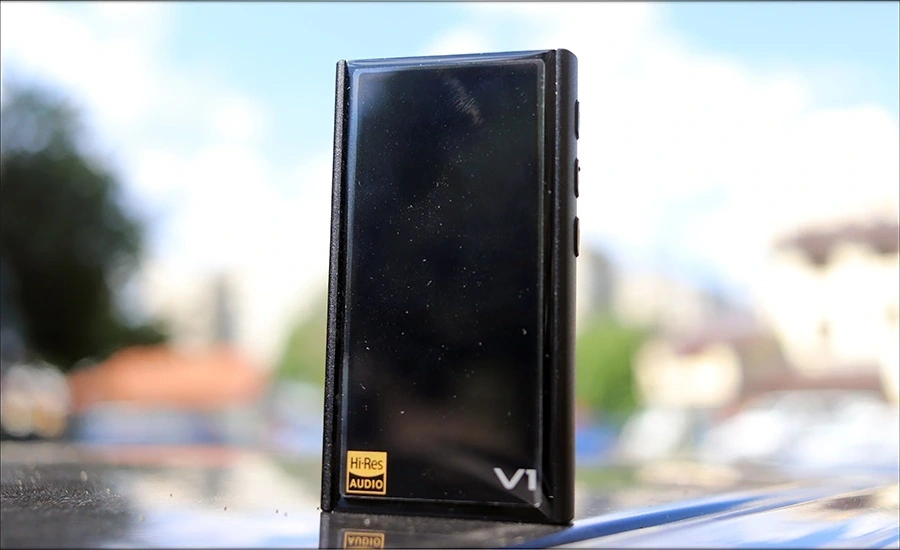 Introduction
Tempotec has been for a long while the OEM producer for Hidizs, and recently they started making and marketing their own products. This meant that Hiby had to reach for other OEMs, but that's pretty much for the better, because now both companies evolved in different, yet good directions. Tempotec is mainly sold on Aliexpress, but you can find their products on Amazon and Linsoul. The warranty is covered by the store selling them, and I think you have the best chance of getting them in good condition and getting a good warranty by purchasing from the shop you trust the most and which is the closest to you physically (to pay less shipping if something goes wrong).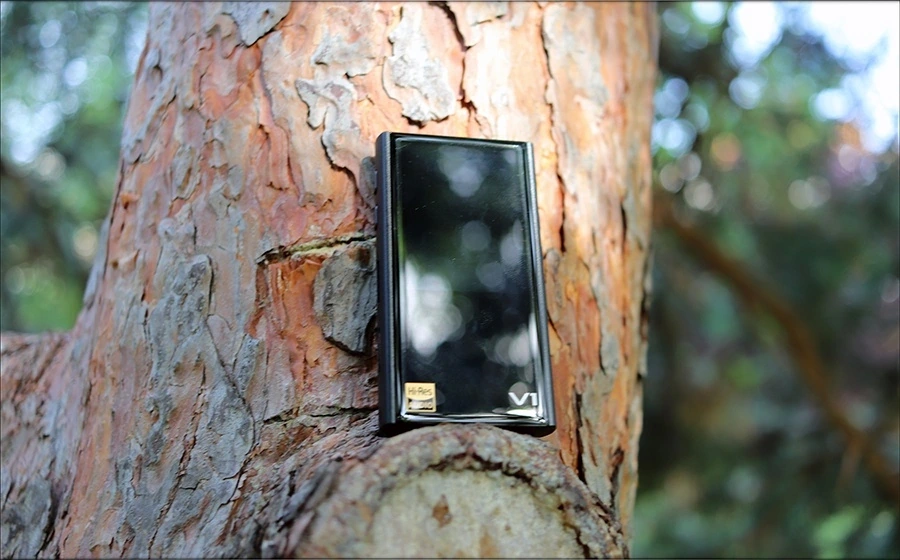 It should be noted that I have absolutely no affiliation with Tempotec. I'd like to thank Tempotec for providing the sample for this review. This review reflects my personal experience with Tempotec V1A Variations. Every opinion expressed is mine and I stand by it, the purpose of this review is to help those interested in Tempotec V1A Variations find their next music companion. 
Product Link
You can get Tempotec V1A Variations from here: https://www.amazon.com/Players-TempoTec-Variations-Bluetooth-AK4377ECB/dp/B089342F2Q
Packaging
First things first, let's get the packaging out of the way: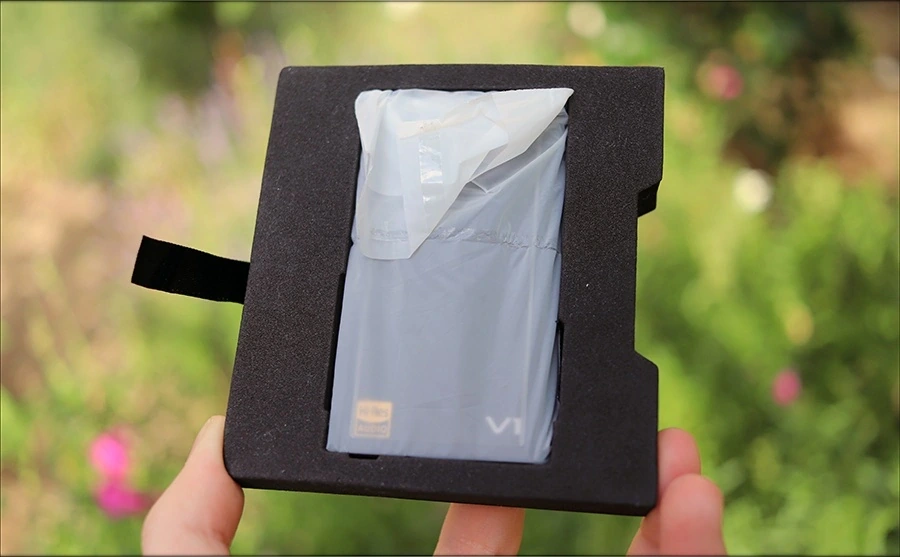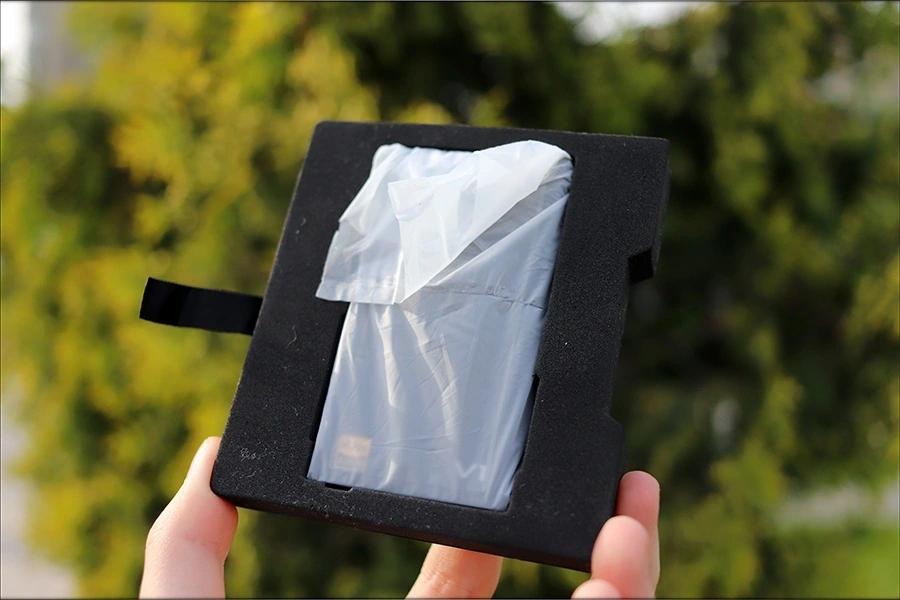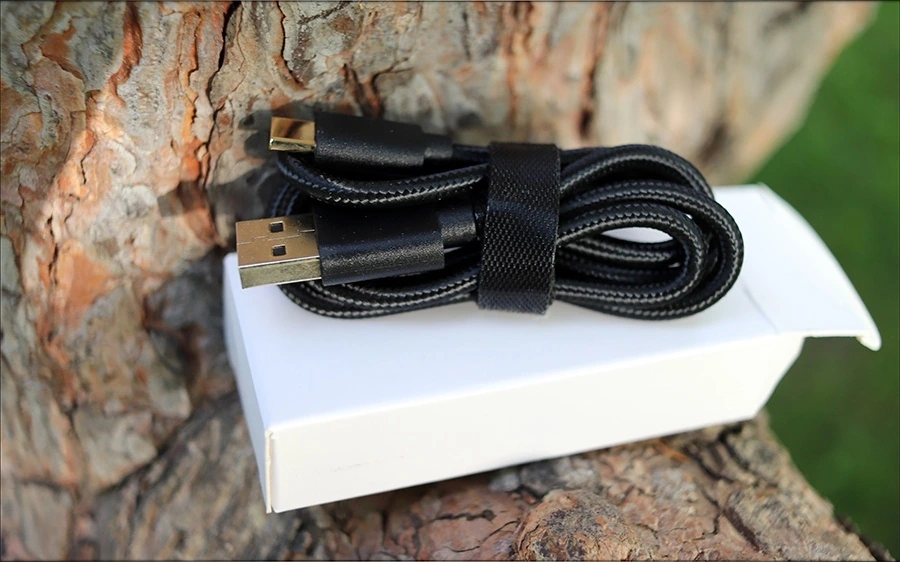 The package vor V1A is fairly simple, but it keeps it safe. There's a cable included with the DAP, and it made me smile to see that they used a type-C USB cable, but there's not much else. 
Build Quality/Aesthetics/Functionality
The build quality of V1A is excellent, it is a DAP with a touchscreen, but it is a pretty smol one. It has two microSD slots, volume buttons, and is mostly made of metal, except for an area in the upper back where the antennas are.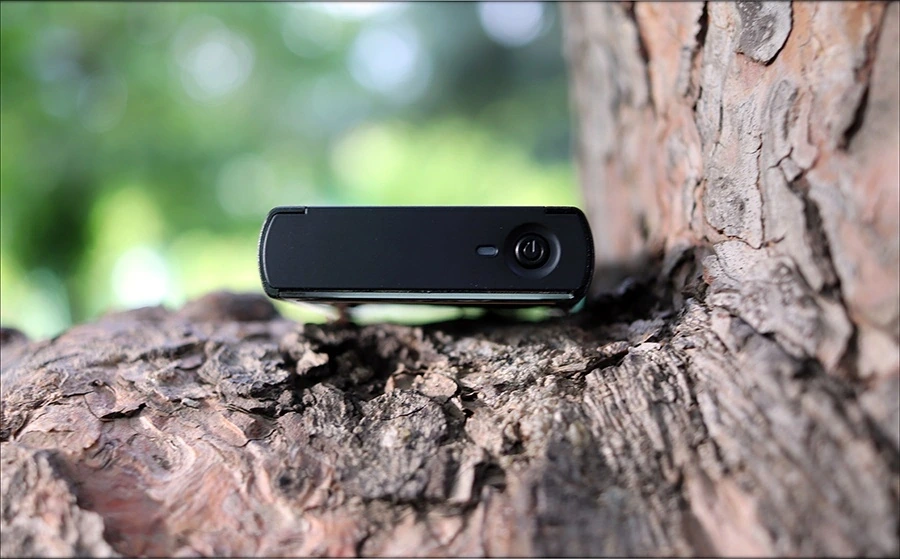 In terms of overall size, it is not much larger than the ACMEE MF-01, and pretty much the same size, but much thinner. It weighs just 80 grams, which is excellent, and it feels solid in hand. Regardless of how strong I press on the display, it doesn't deform under pressure. The display covers only part of the front, and despite the whole front having a glass protector, only about 40% of it is a display.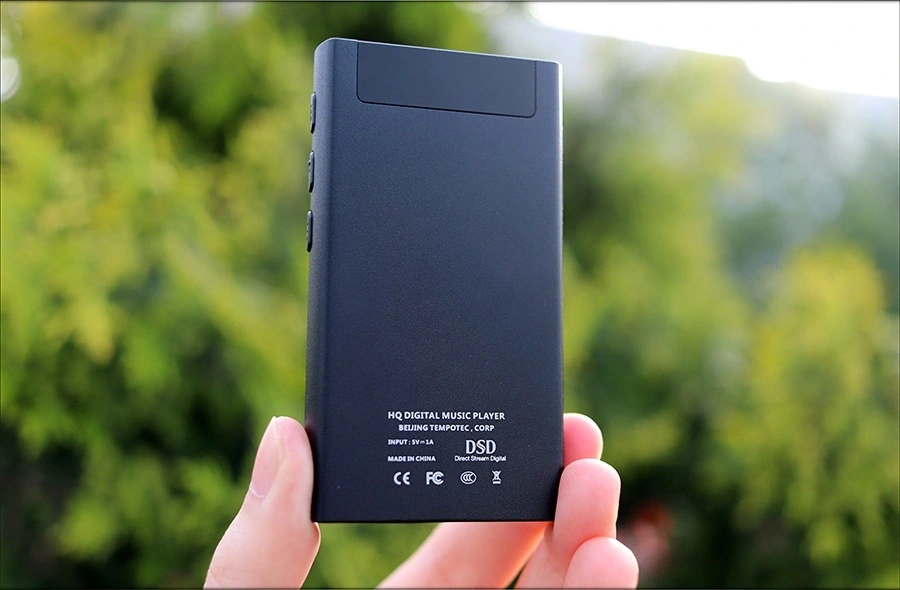 Having a Type-C and a 3.5mm output at the bottom feels nice and fresh, but I kinda wish they implemented a balanced output too. V1A works as a USB DAC, and it runs on a AKM4377, being able to decide high resolution files, along with DSD files.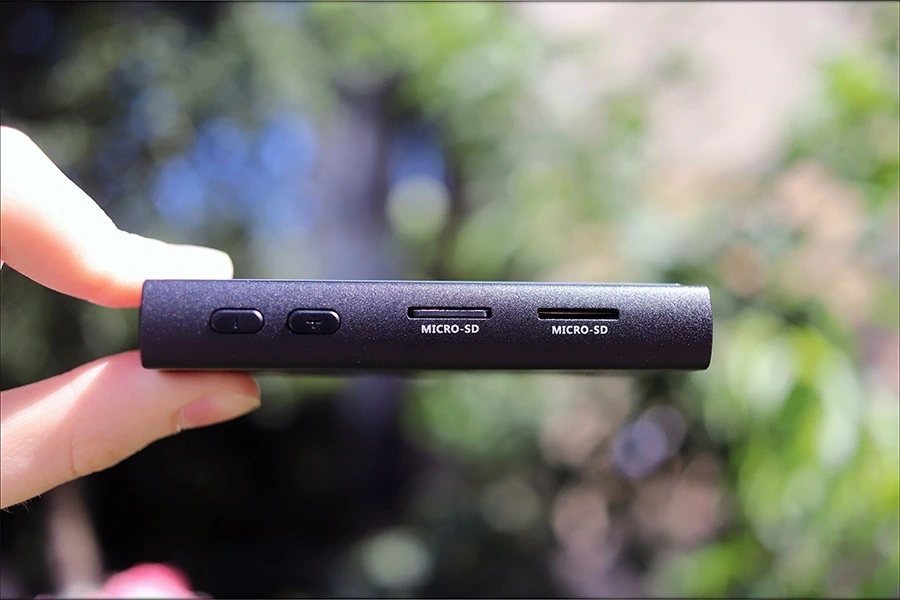 The driving power is ok, at 60mW per channel at 16 OHM, so mostly good for IEMs and sensitive headphones. It supports 2-Way LDAC, aptX, and BT 4.0. This is backed by a battery of 1200mAh which powers it for 15 hours on paper, and up to 14 in actual practice. And this is at the highest volume, since I do not listen very quietly usually.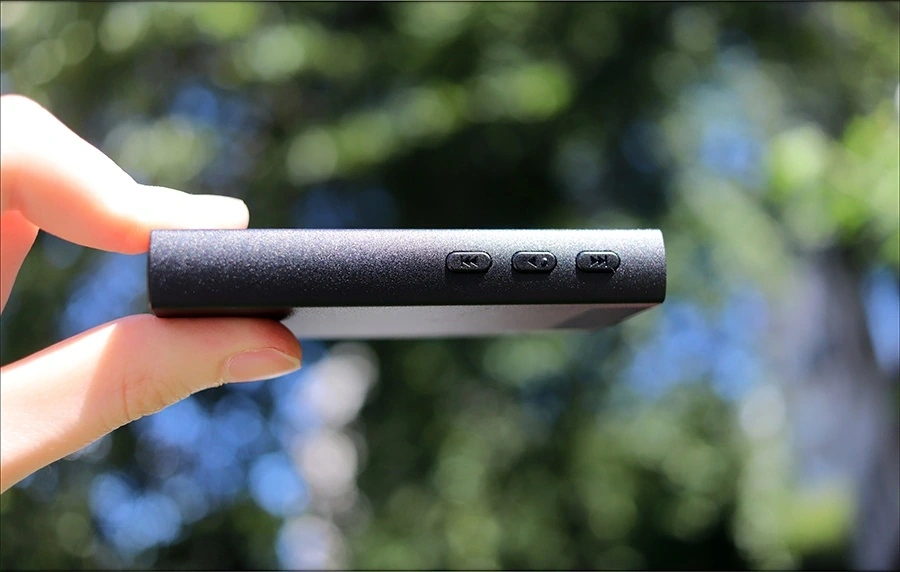 The DAP can get hot during charging, and it takes a pretty long while to charge, up to two hours for a full battery charge. 
The overall GUI is simple, and it is made by Hiby, and it has MSEB EQ too! You can use it as a USB DAC, as a DAP, it can replace BTR5 and work as a full time Bluetooth Receiver, and all of those at 110 USD. It has some minor bugs here and there, with some words in Chinese or non-capitalised, but it works and for all the stuff I did with it, I couldn't make it go "brrr blue screen". I did update it to the latest firmware, and it is possible that 
Sound Quality
Despite it not having a balanced output, and despite it having a pretty limited power output, the sound actually surprised me. When I saw it so full of features and running so many awesome things, I thought that it was going to be a failure sonically, but it actually is a total win. The sound is slightly smooth, slightly dark, with excellent clarity. The MSEB comes in really useful for it, and it is the sole feature that makes me want to recommend it. There's no hissing, and it works perfectly for any IEM, and the soundstage is excellent for this price.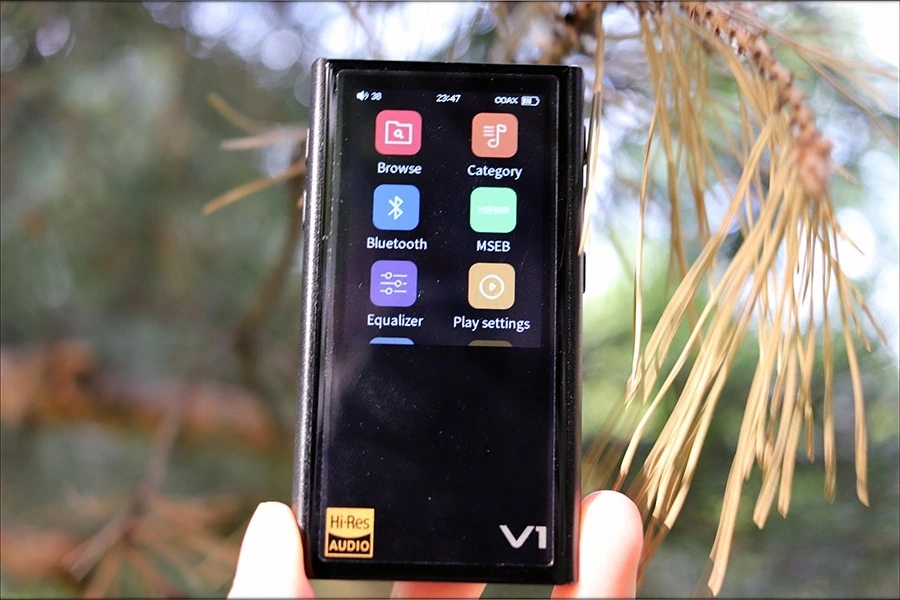 The bass is well extended down to the lowest registers, and is a more continuous slower type of bass. It has less focus on definition and transparency and more emphasis on thump, on impact and on having a longer trail. This makes the V1A a good pair for only-BA IEMs like Etymotic ER4XR, but it is not a proper basshead DAP, and especially with headphones it doesn't have the most thunderous presentation. This being said, the control is good, and there is no bleed into the mids, and the bass is clean / clear. It kind of makes me feel like my old Cowon J3 was a joke when it came to its bass, which was bloated, slow and insufficient on many songs. 
The midrange is slightly forward, presented really wide, with excellent detail and micro detail. There's very little depth and layering takes a hit, but the tonality is slightly warm, ever so slightly dark, but with excellent resolution. If we weren't talking about 110 USD, I would probably think twice before saying those things, but at this price, it is in the top 3 DAPs I heard for the pricey. Especially comparing it to M3 PRO, which I considered the most detail-focused DAP in this price range, V1A is at least as detailed, but has the advantage of having more and better bass, and a wider soundstage. 
The treble is smoother, slightly warmer, but has good extension. The stage is wide, and as a result, it comes through as holographic sounding. V1A lacks the overall edge and sparkle that some more neutral DAPs like Shanling M2X have, but in return it is a fatigue-free DAP that you can enjoy for hours. Despite the very low quoted driving power, I had no trouble powering high-end IEMs like Final Audio A8000, and still enjoying the sound. 
Comparisons
For the main comparisons part of this review, I picked FiiO M3 PRO, Hiby R2, and Shanling M2X.
We also captured V1A together with ACMEE MF-01 in many photos, and it makes a good comparison, but from the start, if you need any extra features, you should go V1A, it is much better. If you're using IEMs, V1A is better. For headphones, the MF-01 should be a bit better thanks to its larger driving power. 
Tempotec V1A vs FiiO M3 PRO (110 USD vs 80 USD) – FiiO M3 PRO has less features than V1A, and it has a more analytic sound. By comparison, V1A has a better EQ, is more rich in features, has a Bluetooth Receiver function. The sound is more dynamic, warmer, more colored, smoother in the treble, and the midrange is slightly less forward, having a wider soundstage. M3 PRO has slightly less driving power in actual usage, and needs more sensitive IEMs, while V1A is mostly ok even for many headphones. 
Tempotec V1A vs Hiby R2 (110 USD vs 100 USD) – R2 is the type of DAP that also has many features, and I prefer its build quality and design over that of V1A. The overall sound is slightly more open, with more detail and more clarity on V1A. There's a better sense of dynamics on R2, with slightly more control and authority. V1A works better for brighter IEMs, and analytic ones, while R2 works universally well for anything you apir it with. 
Tempotec V1A vs Shanling M2X (110 USD vs 160 USD) – M2X is the kind of DAP that has a brighter sound, and less features than V1A. This being said, it has more driving power and won't struggle with headphones, even harder to drive ones. M2X sounds more brittle, more bright, more open, has better depth, and more detail. V1A sounds darker, warmer, more colored, but also has a wider soundstage, more bass, and is smoother, easier to listen to and presents less listening fatigue. 
Pairing 
For the pairing part of this review, I went with Ollo S4X, Jomo Audio P3, and Lime Ears Aether R.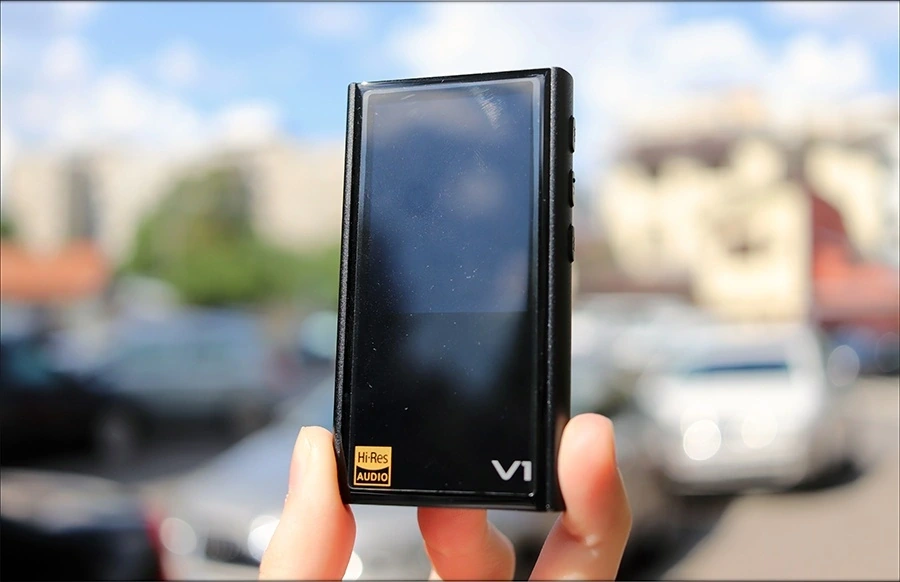 Those are all to test where the limits of V1A are, and in general I would recommend it for brighter or more linear IEMs, and I would also recommend it if you plan on having Single Ended IEMs only, since it doesn't have a balanced output. 
Tempotec V1A + Jomo Audio P3 (110 USD + 425 USD) – P3 has a warmer sound, so it is not a perfect pair for V1A right off the bat. This being said, it shows that V1A has zero background hissing, and it also shows nicely how much impact V1A has. I love the pairing for Rap and EDM, while for Rock it is a bit too smooth for my tastes. 
Tempotec V1A + Ollo S4X (110 USD + 400 USD) – Ollo S4X is already both a bit warm and a bit smooth, so the final sound shouldn't be too good. It also is not the easiest to drive around, but it has a beautiful presentation with V1A. The overall sound is detailed, clean, clear, has good instrument separation and is really easy to listen to. 
Tempotec V1A + Lime Ears Aether R (110 USD + 1400 USD) – The stage is really good with Aether R. I also noticed that V1A has good detail and micro-detail, despite its rather pocket-friendly price point. There's a good sense of dynamics, and the sound is slightly smoother and warmer than with most sources, but it is really enjoyable for both rock, pop, and also for EDM. It is interesting to see V1A being able to drive Aether R and having enough detail to not dull them. 
Value and Conclusion
Tempotec V1A has an excellent overall value, with a lot of fun stuff going on for it. It has more features than most DAPs in this price range, beats most of the competition, and the largest issue would be with build quality issues that Tempotec faced in the past, and with the Warranty.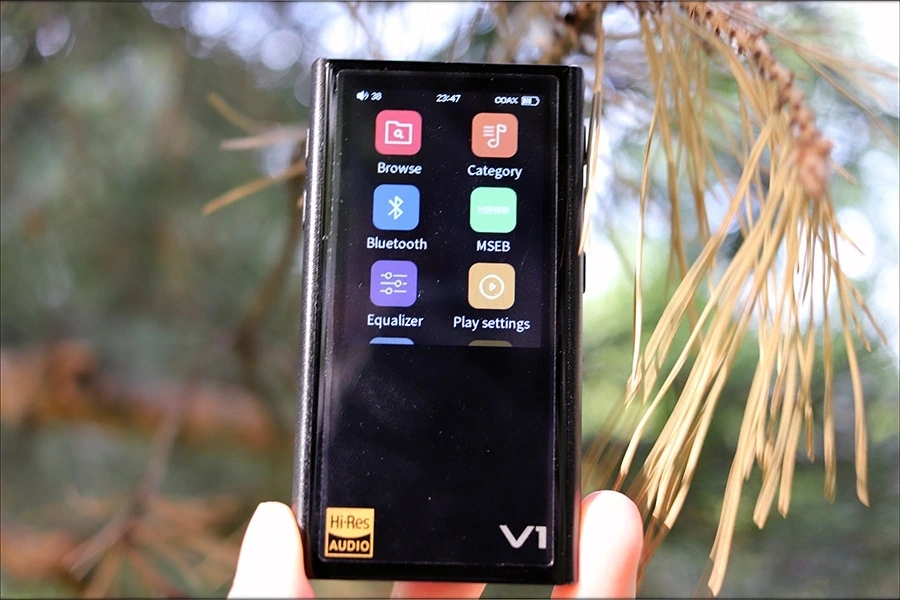 To avoid any issues, I strongly encourage you to purchase their DAPs from authorised sellers, and local sellers who can get your warranty and a new unit in no time. Purchasing directly from China doesn't mean you have no warranty, but the shipping will cost a bit, and the fixing times will be rather high.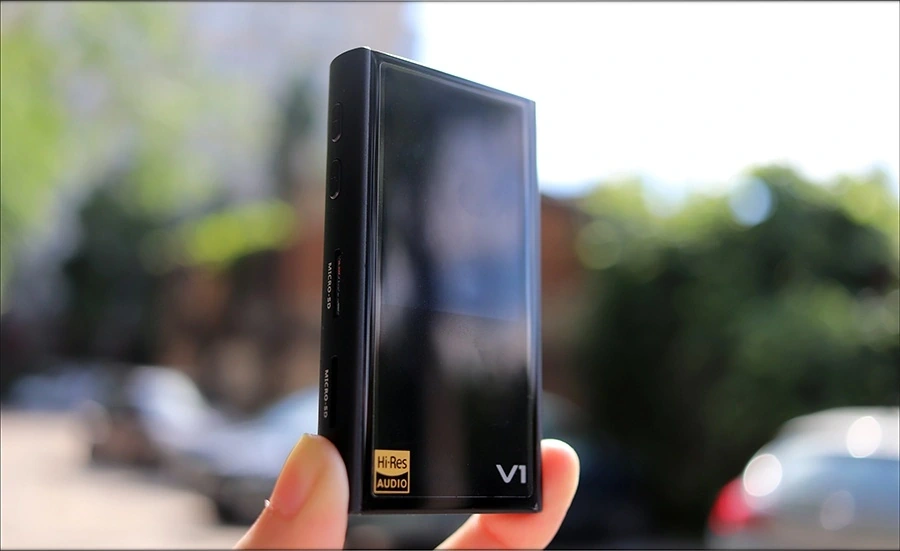 At the end of Today's Review, if you're looking for one of the best DAPs in the entire world, and if you need something with a fair amount of driving power, something with MSEB, and something that can work both as a USB DAC, but also a Bluetooth Receiver, with a natural, slightly warm sound, and no background noise, the V1A from Tempotec should be right at the top of your list, because it really rocks. 
Product Link
You can get Tempotec V1A Variations from here: https://www.amazon.com/Players-TempoTec-Variations-Bluetooth-AK4377ECB/dp/B089342F2Q
---
--- Please remember to stay safe, and always have fun while listening to music!---
 - If you have a dime to spare, please donate, and help us! It would make the day brighter for me and my wife- 
---
Full Playlist used for this review
We listened to more songs than those named in this playlist, but those are excellent for identifying a sonic signature.  I recommend trying most of the songs from this playlist, especially if you're searching for new music! The playlists are different for Spotify, Tidal and Youtube, and based on the songs I enjoy and are available on each!
https://www.youtube.com/playlist?list=PL_cjBXGmwSHSdGcwuc_bKbBDGHL4QvYBu
https://open.spotify.com/playlist/5J3oloz8Riy9LxEGenOjQ0?si=979ba4f082414be7
https://tidal.com/browse/playlist/330fd544-8e5b-4839-bd35-676b2edbb3d5
--- Contact Us ---





---