IKKO Zerda ITM01 Dongle DAC AMP – Music Movie Game Changer
Ikko designed a new DAC/AMP with a pocket-friendly price point of 59 USD, under the Zerda naming. It features a high-quality decoding chip or DAC, and a magnetic detachable cable with a proprietary interface. The main competitors, given the price point, will be iBasso DC05 (69 USD), Soundmagic A30 (50 USD), and HIDIZS H2 Bluetooth AMP (50 USD). Most IKKO products are in the entry-level price range, but they are known to offer some of the best overall performance you can get for their money, being often cited with love by customers and fans from all over the world.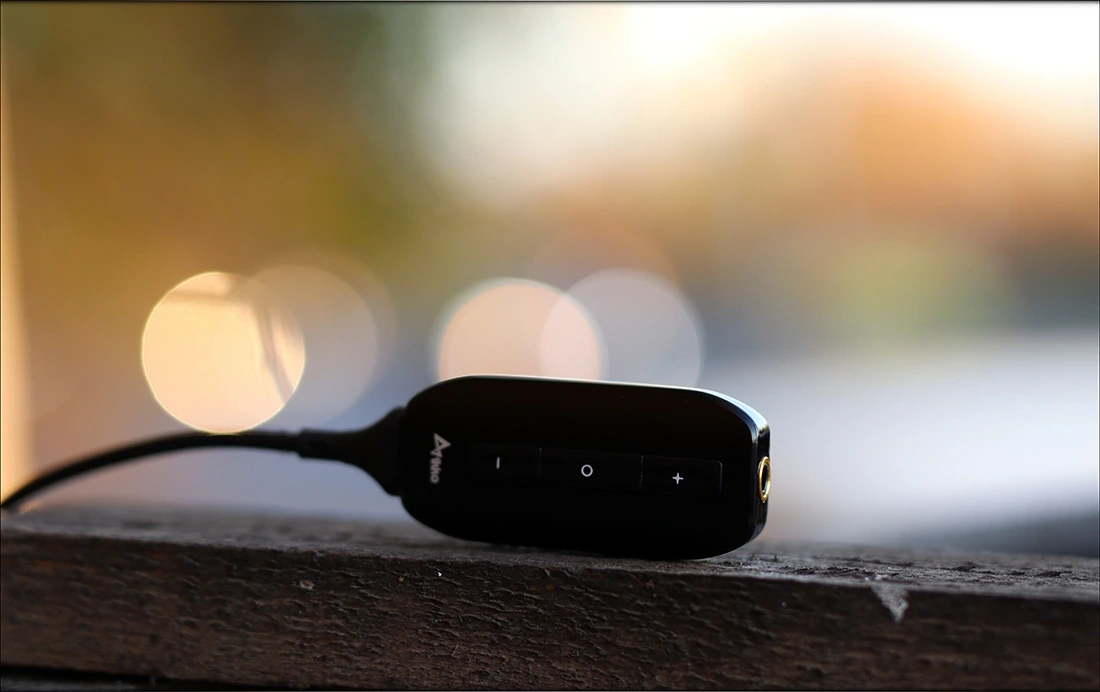 Introduction
IKKO is one of those companies that appeal to you if you're a weeb, or someone who's really in love with Anime, Manga and Gaming culture. They have beautiful aesthetics for their package, but are growing, and are reliable, and their products have always offered good price / performance ratio, along with excellent support from the company. 
It should be noted that I have absolutely no affiliation with IKKO. I'd like to thank IKKO for providing the sample for this review. This review reflects my personal experience with IKKO Zerda ITM01. Every opinion expressed is mine and I stand by it. The purpose of this review is to help those interested in IKKO Zerda ITM01 find their next music companion. 
Product Link
You can grab one from www.amazon.com here: https://amzn.to/3L4AWUs
If you're in the UK, you can grab one from www.amazon.co.uk here: https://amzn.to/34thfVe
And if you're from Europe, you can grab one from www.amazon.de here: https://amzn.to/3AQCbSe
Packaging
First things first, let's get the packaging out of the way:
The package of ITM01 is really simple, but also effective. It includes the DAC AMP Dongle, and two USB Cables, one short USB cable for smartphones, in type C, and one long Type A cable for PC computers and laptops. You need to dig the paperwork out of the plastic case to discover the longer cable, but it is a nice addition for an entry-level DAC AMP.  
Build Quality/Aesthetics/Features
Starting with what we know for sure about IKKO Zerda ITM01, it is a Dongle DAC AMP with three modes, Music Game and Movie, just like the GravaStar Sirius Pro TWS IEMS I reviewed recently. It is also widely compatible with all smartphones and Windows machines, and has a plug and play design. It uses the ESS 9290 DAC, a fine choice, and can decode PCM up to 32 Bit and 384 kHz. It has DSD decoding abilities up to DSD 128, but via DoP.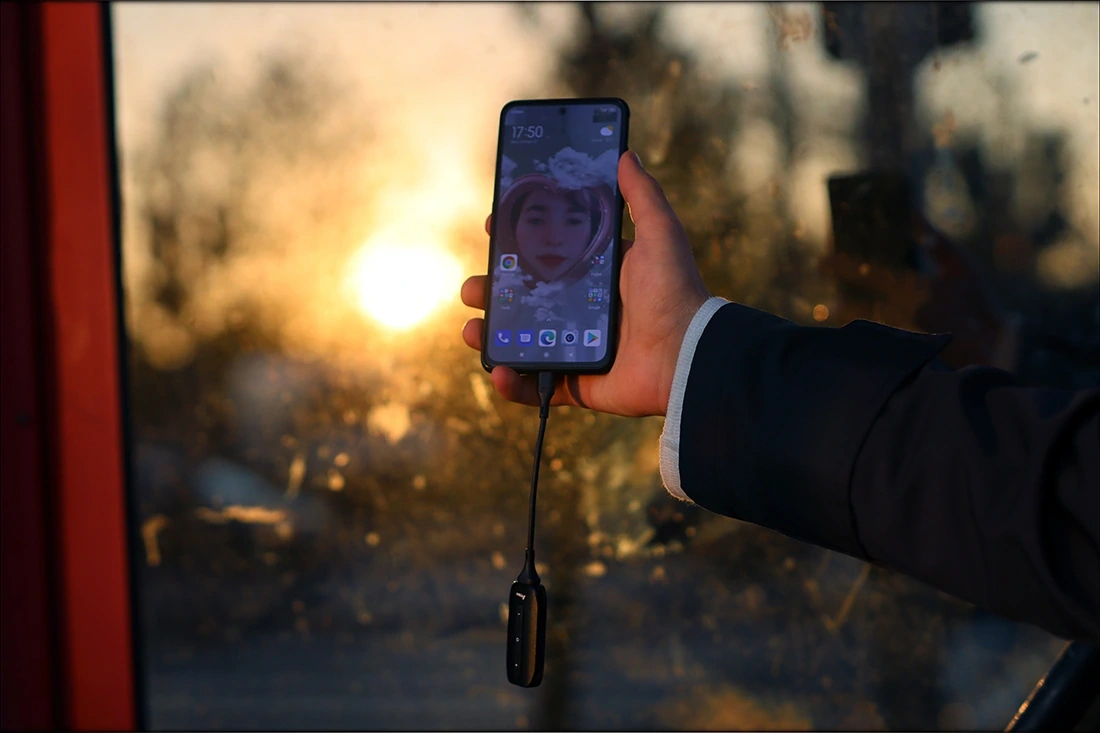 We have really nice SNR numbers of 118dB, and a low output impedance of 0.8 OHMs, so it shouldn't hiss with sensitive IEMS, nor cause impedance shifts that would induce changes in tuning and signature. We also have the output voltage rated at 2V at 32 OHMs, and the output power at 125mW at 32 OHMs. It is not quite clear whether this is per channel or total, but usually it is better to assume that it is the total output power. 
Now, the unit has a magnetic cable, with a proprietary interface, which is kinda cool, because for a dongle dac amp that is always in your pockets, this design means you will never break that interface and the cable. Exactly as IKKO states, you just need to hover the cable around the Zerda ITM01 and it will attach automatically. The unit has lights on the lateral sides that look much more badass than what I managed to picture, and it has three buttons on the face, one center button for switching the mode, and volume minus / volume plus buttons. You need multiple presses to change volume a bit by bit. 
By default, ITM01 Zerda enters at maximum volume in Windows, and it is extremely loud for headphones and IEMs, having more than enough power for the likes of KLH Ultimate One, Dunu Falcon Pro, IMR Audio Ozar, Campfire Mammoth, Blon B60, Earsonics Corsa and 7Hz timeless. I couldn't find any hissing or background noise with any of the IEMs and Headphones I tested the ITM01 Zerda with, but given the 0.8 OHM output impedance, it is possible you may notice some with IEMS that have an impedance lower than 8 OHMs. The unit gets ridiculously loud even with hard to drive headphones, like Sendy Audio Peacock, or HIFIMAN Arya Stealth and Audeze LCD-XC. It even has good overall performance with Crosszone CZ-8A, although for that one I would recommend a Palab M1 Mini at minimum for best sonics. 
The unit gets warm during usage, but not hot, and it draws medium amounts of power from my smartphone. Being light and small, with multiple sound modes, ITM01 Zerda is on top for dongles when it comes to its performance. 
Sound Quality 
The overall sonic performance of ITM01 Zerda is extremely different between its sound modes, and they are color coded. Let's go through them, but keep in mind that Green = Music, which is the default mode for it, and this is where ITM01 Zerda sounds best, which I will explore in detail. The main pairings have been with Sendy Audio Peacock, KLH Ultimate One, Earsonics Corsa, Sivga SV021 Robin, Campfire Holocene, and Queen Of Audio QoA Adonis. 
Blue = Movie mode is pretty much just the music mode with a very forward midrange. The mode also widens the soundstage, but results in a somewhat unnatural midrange with some harsh reflections in the treble, and less bass depth / impact than music mode. It works ok for watching movies, especially if you can't quite hear the dialogue, but it is not perfect for music, since there is a music mode, which sounds considerably better. Movie Mode enhances the textures significantly, along with background information, so you will hear a ton of detail you normally don't, but it can't sound quite as natural as the Music Mode. 
Purple = Game Mode takes what Movie mode does and widens the soundstage even more, creating the feeling that music is coming from all over the place. It helps when gaming because you can hear precisely where your enemies are in fps games, but the stage is extremely wide, not deep. The sound in Game Mode has the least bass, which does not help a lot with impact, but it sounds dynamic, and is much less harsh than movie mode on textures, still sounding wider and more holographic (width and height of stage is over the top). Female voices sound sweet, and all electronic music sounds great in this mode. 
Green = Music is the main mode, and this is how I used ITM01 Zerda most of the time. The soundstage is natural, and music has a natural amount of width and depth, textures are natural and everything is just pleasing to the ear. ITM01 Zerda is really fun to listen to, being musical, full, and deep, with low distortions and good dynamics. 
The bass is clean and deep, can reach as low as 20 Hz, when the songs calls for it. The bass gets better with higher impedance on headphones, and with lower SPL on headphones and IEMS, and IKKO Zerda has best sonic performance at quiet and medium listening volumes, having a slightly overdriven sound extremely loud. With top of the line headphones like Sendy Audio Peacock and Audeze LCD-XC, the sound is natural and full, detailed, and the bass has good nuance. 
We have a really musical, sweet and fluid midrange that has smooth textures and a clean presentation. Zerda has a very slight coloration towards being thick and warm, but it is mostly natural and clean. Even Vocaloid and synthetic voices sound natural and smooth, musical and pleasing. ITM01 Zerda has good overall detail, and the music is dynamic. I cannot emphasize this enough, but when paying 59 USD, I am not expecting much in terms of driving power, yet Zerda can make Sendy Audio Peacock and HIFIMAN Arya Stealth dance on my head, so you will never feel like you need more power unless you're using something ridiculously hard to drive like HIFIMAN HE6SE. Of course, there is more quality to be found at higher price points, but 
The treble of Zerda is clean, detailed and has a natural texture. There's a good sense of air and space in music, but the music mode sounds the most intimate from all its modes, while movie mode will enhance the stage width, for some added harshness and grain in the treble, while gaming mode keeps the width, but turns the textures smoother. 
Comparisons
IKKO Audio ITM01 Zerda vs Hidizs H2 Bluetooth AMP (59 USD vs 50 USD) – We're talking about two slightly different devices here, and H2 is a bluetooth device, which is even smaller than Zerda. Sadly, H2 has slightly worse overall technicality, which means less detail and resolution, less dynamics, and ITM01 Zerda has much better driving power, details and clarity, but H2 is Bluetooth and wireless. ITM01 Zerda also has three sonic modes, which H2 does not have. 
IKKO Audio ITM01 Zerda vs iBasso DC05 (59 USD vs 69 USD) – This comparison is important as DC05 is now becoming the most recommended and most purchased DAC AMP Dongle out there, and besides the physical differences between the two, where I prefer ITM01 Zerda as it should survive better to long term usage, the cable not being attached to it. The overall sound is more dynamic and vivid on DC05, has similar driving power between them, and ITM01 has three sonic modes, being able to achieve a wider, more holographic soundstage than DC05, at the cost of naturalness in the midrange. 
IKKO Audio ITM01 Zerda vs Soundmagic A30 (59 USD vs 50 USD) – A30 is larger physically, and has the cable attached to it, but it also provides a thicker, warmer sound. ITM01 Zerda has much more driving power, it sounds more dynamic, and has much more driving power, and where A30 is mostly best for IEMs and portable headphones, ITM01 Zerda does a great job with harder to drive headphones and planar magnetic alternatives. If you want a thicker, warmer, smoother sound, and don't need a ton of driving power, Soundmagic A30 is great, while if you need more driving power and punchiness, ITM01 Zerda should be the obvious choice. 
Value and Conclusion
We can all say for sure that just like all of the other IKKO products I reviewed to date, ITM01 Zerda has excellent value, and that the company delivers, just like always, on their promise. While the Movie and Gaming modes won't be useful for absolutely everyone, if you're one of those who will engage them from time to time, Zerda is surely a versatile DAC AMP Dongle.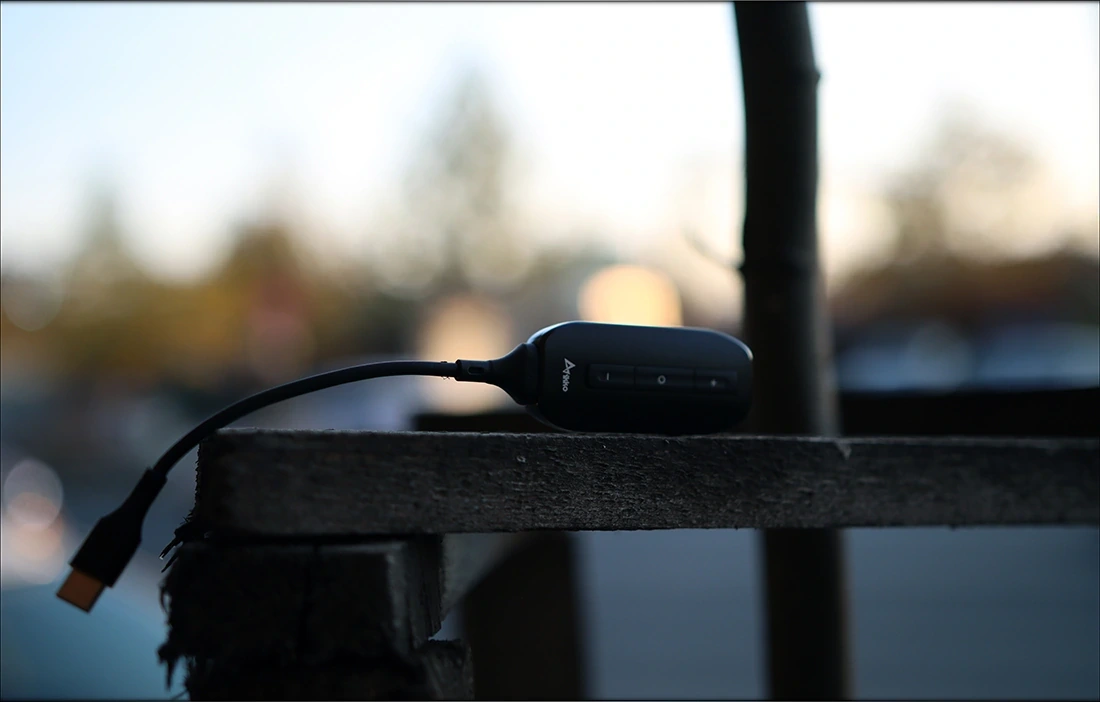 At first, I assumed that I would have some trouble using and recommending it because the cable is proprietary, but after using it for a long while, the magnetic proprietary cable is actually pretty cool, and I like having it, makes the unit light, but versatile, plus, instead of the type-c port breaking, if you sit on it, it just disconnects. The cable does not have exposed pins either, so it is all pretty cool.
At the end of the day, if you're at the beginning of your audio journey, but if you want a versatile DAC AMP Dongle with good driving power, a versatile shape and great dynamics, that will work well for both IEMs and Headphones, IKKO Zerda ITM01 is one of the best I can recommend right now. 
Product Link
You can grab one from www.amazon.com here: https://amzn.to/3L4AWUs
If you're in the UK, you can grab one from www.amazon.co.uk here: https://amzn.to/34thfVe
And if you're from Europe, you can grab one from www.amazon.de here: https://amzn.to/3AQCbSe
---
---
--- Please remember to stay safe, and always have fun while listening to music!---
 - If you have a dime to spare, and donate, to help us with electricity and work expenses, it would make my day much brighter, as it would help me improve things around the website and increase the frequency of my posts - 
---
Full Playlist used for this review
We listened to more songs than those named in this playlist, but those are excellent for identifying a sonic signature.  PRaT, Texturization, Detail, Resolution, Dynamics, Impact, and overall tonality are all revealed by those songs. We recommend trying most of the songs from this playlist, especially if you're searching for new music!
https://www.youtube.com/playlist?list=PL_cjBXGmwSHSdGcwuc_bKbBDGHL4QvYBu
--- Contact Us ---






---
---