HIFI Expert Yamaha TW-E3B TWS IEMs – Music Composer Strikes 
Yamaha TW-E3B is a high quality TWS IEM priced at about 99.4 USD internationally, available in multiple colors, and provided to us by the awesome HIFI Expert shop in Romania. Given the very universal price point, they will be compared to other high quality TWS IEMS, including GravaStar Sirius Pro+ (150 USD), Astrotec S80 (90 USD), NUARL N10 Plus (165 USD), and ZMI PurPods PRO (95 USD).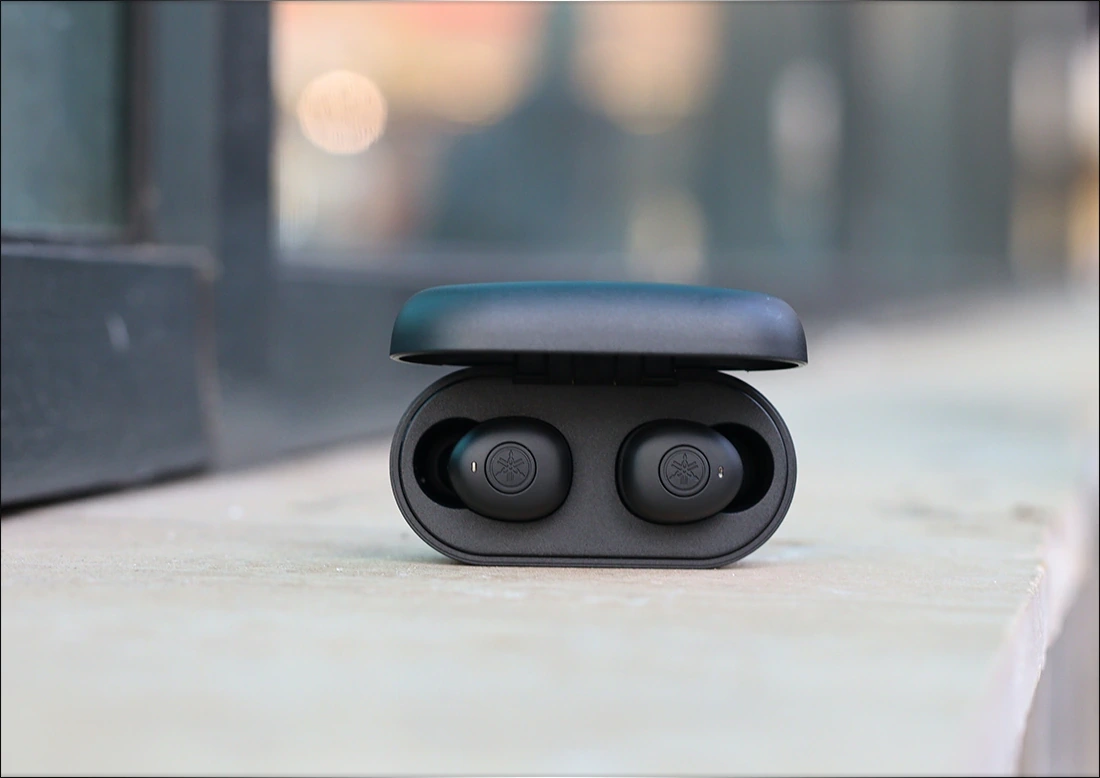 Introduction
Yamaha requires no introduction as they are the only company in this entire world that can provide you with audio products for both listening, recording, and a motorcycle to go with your edgy rock-punk music. Yamaha is officially sold and imported, supported and represented by HIFI Expert in Romania, and they actually have an entire shop dedicated to Yamaha products, from the most affordable entry-level TWS IEMs and Earphones, all the way to high-end speakers and other flagship devices. The one thing that the showroom lacks is motorcycles, but they have plenty of warmth, open mindedness, and helpful advice to make up for it, having what I can call the most cozy showrooms in Bucharest for Yamaha products. This is a place where you can find something for you regardless of your pocket size. 
It should be noted that I have absolutely no affiliation with HIFI Expert and Yamaha, I am not receiving any incentive for this review or to sweeten things out. I'd like to thank HIFI Expert for providing the sample for this review. Every opinion expressed is mine and I stand by it. The purpose of this review is to help those interested in Yamaha TW-E3B find their next music companion. 
Product Link
For Romanian readers, please check out TW-E3B on HiFi Expert, here: https://hifiexpert.ro/produs/casti-in-ear-yamaha-tw-e3b/
You can grab one from www.amazon.com here: https://amzn.to/3H8BCoB
If you're in the UK, you can grab one from www.amazon.co.uk here: https://amzn.to/3IhEhxB
And if you're from Europe, you can grab one from www.amazon.de here: https://amzn.to/3BI3yys
Packaging
First things first, let's get the packaging out of the way: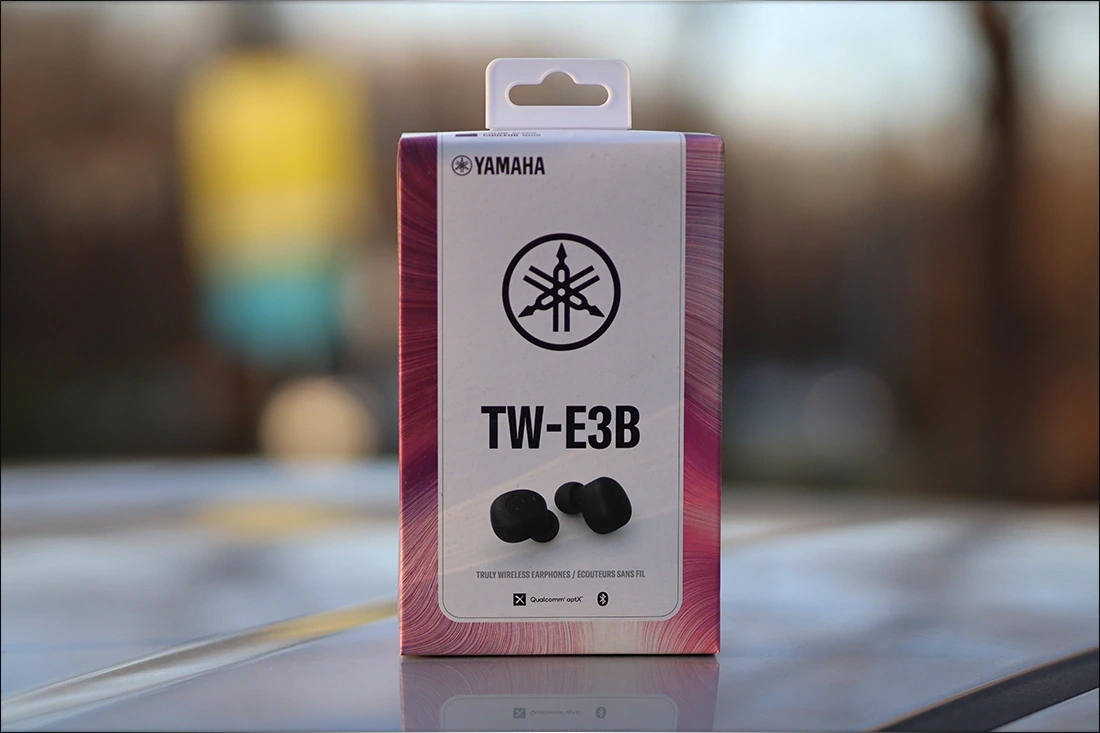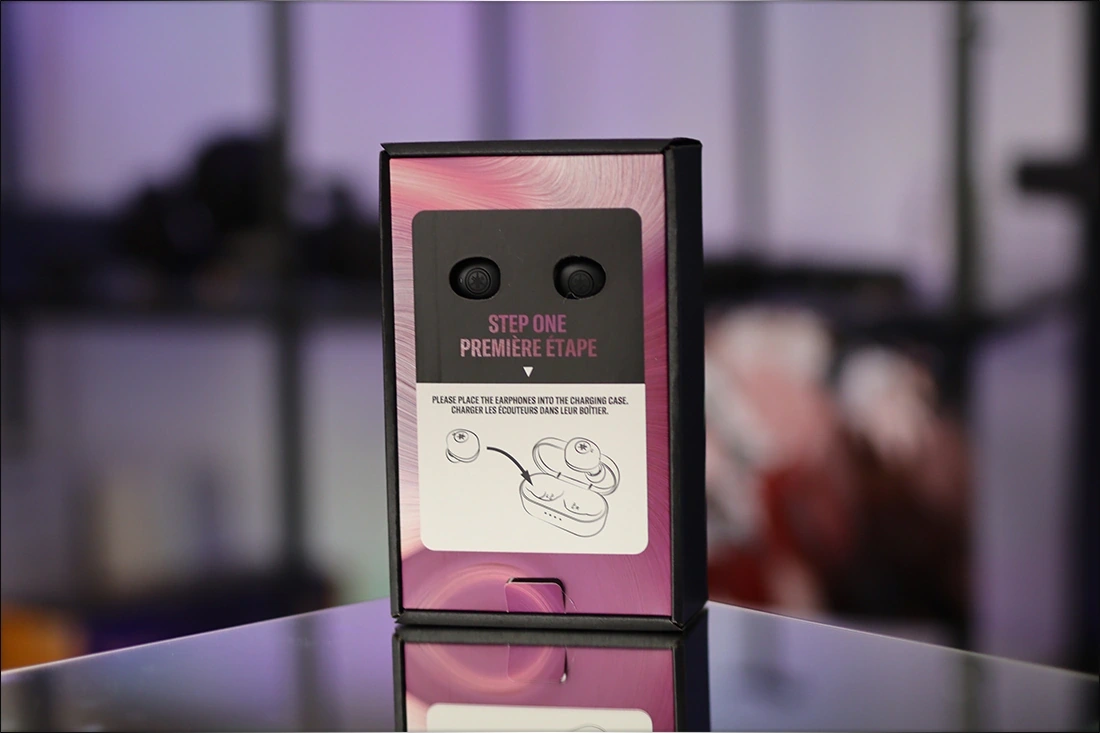 The package of E3B is impressive, and for an entry-level TWS IEM, they come with a lot of extras, including their nice carrying case, but also four pairs of tips (one installed + extra 3), and a short charging cable. The impressive part is that the whole package is colorful and the TWS IEMs come with a thick selection of manuals and paperwork.
I got to know that this specific pair has been made on 2021.03.16. I appreciate the inclusion of manuals a lot because I always have to just play around and figure out how to pair, how to connect and how to enter modes with TWS IEMS. 
Build Quality/Aesthetics/Fit/Comfort
The carrying case of TW-E3B is one of the best I've seen in my entire life, as it managed to resist scratching after we've taken it outdoors and took all the photos you see in today's review. TW-E3B also has enough space planned inside for all silicone tips sizes, and they charge rather quickly inside the case. Speaking of the battery life, Yamaha quotes a battery life of 6 hours for the IEMs with AAC and a medium listening level, and I could get away with about 4.5 hours using aptX and high, near maximum listening levels.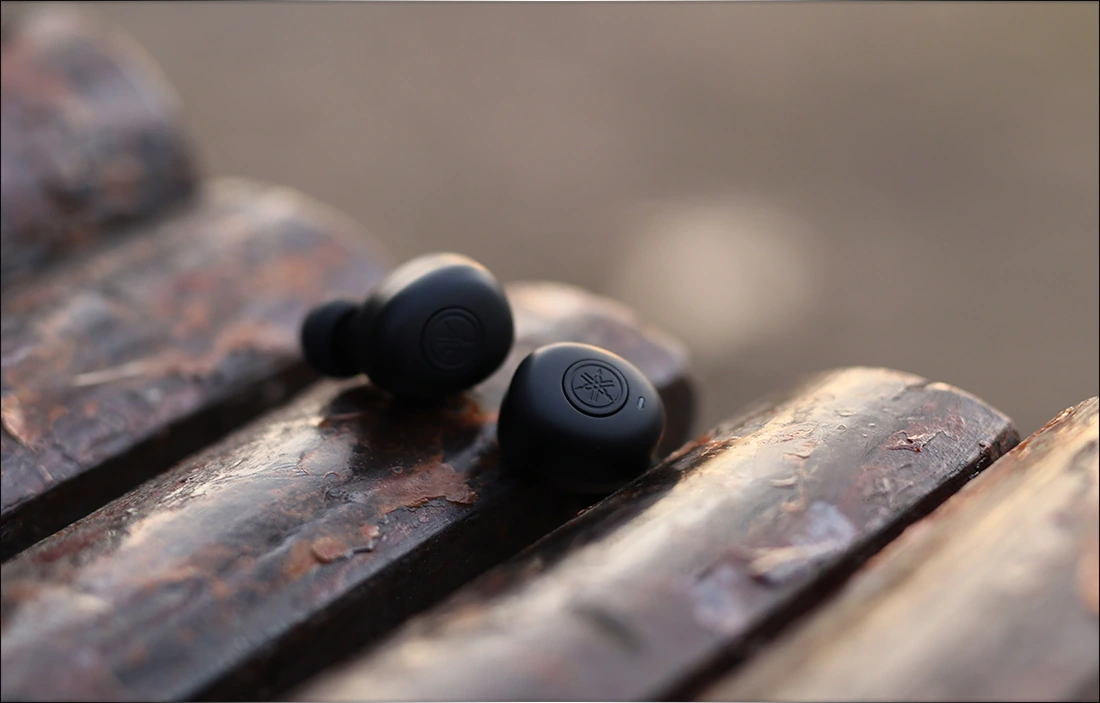 The Carrying Case houses three additional charges, so you could easily reach 18 hours if you're a heavy user, or reach closer to 24 hours if you use more modest listening volumes and AAC or SBC. Yamaha made sure to use the latest Bluetooth 5.0 variant, and they also have A2DP, AVRCP, HFP and HSP as supported profiles for their Bluetooth connection. The TWS Earpieces are extremely light, weighing in at just 5 grams each, and they feel very well made, very sturdy, and featuring zero scratches after being taken outdoors and part of our photo shoot. 
Yamaha has made multiple color variations for their TW-E3B, but what they do not tell a lot about is the microphone quality, which is above average, and provides a pretty natural and clean voice for the person on the other side, making TW-E3B a fairly consistent replacement for hands free models. They are made for sport too, with IPX5 rating, and feature a small dynamic driver, just 6mm in size. 
The main feature Yamaha boasts about with their TW-E3B is the Listening Care feature, which is basically a dynamic compression and volume adjustment so that you don't lose your hearing early on, and so that you can enjoy as much detail and resolution from E3B as is humanly possible. 
Subjectively, the connection to my smartphone, a Xiaomi Black Shark 4 is very stable. They are detected as aptX TWS+, and they hold stable connections while walking and doing gym, also while running. E3B is ergonomic to use for my daily activities, they stay really nicely in my ears and have no driver flex when I insert them in my ears. Even more, despite the tips looking like your run of the mill Chinese silicone tips, the fit with E3B is absolutely perfect, they provide the best seal I've had in years, and the whole wearing experience is superb. I would use TW-E3B just for the sake of how comfortable they are, but the sound also helps with that. 
Loudness wise, Yamaha TW-E3B gets plenty loud, and they are comparable to a pair of Unique Melody MEST MK2 driven by an Astell & Kern SE180 at high volumes (130 / 150 on high gain). There is absolutely no difference between sources, so it won't matter if you're pairing them with your smartphone, or digital music player, and I always recommend smartphones for TWS IEMs as those phones usually have stronger Bluetooth modules integrated so support the Wifi and GSM antennas. E3B isolates extremely well from the outside noise, and once you place them in your ears, you get almost 20 dB of noise cut off, and even with moderate music levels I am unable to hear myself typing this review, or my gf's laptop as she plays Genshin Impact. TW-E3B leaks very little and you won't have to feel embarrassed for listening to happy songs, or podcasts while you're in public commute. 
TW-E3B controls the smartphone volume, and does not have a separate volume. They also seem to get quieter the more you listen to them, somehow the Yamaha Algorithm for hearing protection kicking in similar to how Samsung local dimming algorithms kick in for the QLED TV Series, and this can lead to lower total listening volume, with more details at lower volumes, as promised by Yamaha. The button controls click loudly, and I could not press on the IEM faceplates while wearing them, having to squeeze E3B between my fingers to press the button. I find physical controls to be much better than touch based ones, as they have a much lower rate of misclicks and lead to better user experience.  
Sound Quality
The sonic performance of Yamaha TW-E3B is simply superb. They get plenty loud, but what surprised me the most is the sonic performance, as they are insanely detailed and well separated for the price point. Most TWS IEMs around 100 USD tend to be warm, thick and choked with bass, and provide a medium resolution that's acceptable for the price, but with nothing special to brag about. 
Yamaha TW-E3B provides a superb sound that is plenty detailed, has excellent clarity and resolution, being in line with what you generally expect from high quality Chifi IEMs like 7Hz Timeless, FiiO FD3, Tin T3 Plus, and Dunu Falcon Pro. We all know that Yamaha is not new to the audio market, but so far they focused on a pretty natural sound that kept resolution on the sidelines for an increased naturalness of the timbre, TW-E3B being a whole new approach to music. We have a slightly V-Shaped signature with a clear peak in the upper midrange that brings crystal clarity to all instruments, tons of detail, and a full, deep bottom end that's pleasing and controlled, and which brings a ton of body to all music. 
The bass of TW-E3B is clean, deep and full. They have the quantity you'd expect from a TWS IEM made to sell. The bass has audiophile qualities though, being tight when it has to, having excellent reach as low as 20 Hz, and providing a fairly strong tactile feeling to it. Most TWS IEMs, regardless of their price will roll off around 35Hz, and Yamaha E3B doesn't look like it would extend so well on paper, having a rather small dynamic driver, but they are surprisingly good for rap, pop, electronic, classical, rock and pretty much all music styles. The bass has two peaks in frequency, one in the 40-60Hz area, and another one around 100 Hz, that can add some upper bass emphasis to E3B. 
The midrange of E3B is extremely clean and well defined, and has a warm-bright presentation that's quite new. Basically, everything from the lower midrange is warm and has a rich presentation, tons of substance and  inherits some thickness from the bass. On the other hand, the upper midrange peaks together with the lower treble, around 8kHz through gentle rising curves, leading to incredibly good resolution and detail. The upper midrange has a splashy presentation that takes the edge off and renders the sound more fatigue-free than dry and metallic counterparts seen in most entry-level TWS IEMs. The soundstage of TW-E3B is also superb, and they do render width well, having a pretty good instrument separation and stereo imaging. 
This time around, Yamaha sacrificed some naturalness, but the sound is still plenty natural, and E3B gets tonality, as well as voices absolutely perfect. The background instruments are presented quite a bit louder on TW-E3B than on most IEMs, but this doesn't get intrusive and for most listeners it sounds natural and like E3B is simply more detailed and has better resolution than the competition. E3B has a very black background, and the listening experience feels very pure and mature, TW-E3B having a distinctively better performance than you would expect from a TWS IEM.
The treble of E3B is fairly clean, presented with a splashy – wet texture that makes it fatigue-free despite the higher concentration of highs, and there's plenty of air in music. At maximum volume, you can hear no hissing or background noise, which is once again surprising for the price range of E3B, where you usually get a ton of loud hissing when pressing play / pause, E3B having none. 
Comparisons 
Yamaha TW-E3B vs NUARL N10 Plus (99.4 USD vs 165 USD) – The construction quality and package quality is higher on N10 Plus, and you can feel that price difference. The wearing comfort is equal, but for me E3B works a bit better, thanks to a smaller, lighter construction and better overall eartip quality. The actual sonic performance is comparable between the two, but N10 Plus has a more warm presentation, thicker midrange, and smoother treble. Both can get similarly loud at maximum, and both have good controls that are not touch based. The increase in price on N10 Plus is mostly there because they feature ANC or Active Noise Canceling, which adds a layer of noise above your music that should cancel external noise. This works well for some people, but the passive noise isolation of E3B is higher by default, making them a fairly good option for portable usage, including airplane usage. 
Yamaha TW-E3B vs ZMI PurPods PRO (99.4 USD vs 95 USD) – I was surprised by the sonic quality of PurPods PRO, but in all honesty, I always prefer the bean like shape for TWS IEMs for comfort and actual wearing, compared to the apple airpod-like shape. E3B is much more ergonomic, lighter, and simply sits better in my ears, a thing which I can easily feel even if doing light activities like walking. The sound is impressive on both IEMs, and reviewing E3B doesn't make PurPods Pro any less impressive, but E3B is on a different level of detail and clarity, it has considerably more resolution, better upper midrange presence and treble extension, with a wider soundstage. 
Yamaha TW-E3B vs GravaStar Sirius PRO+ (99.4 USD vs 150 USD) – I just posted my take on Sirius Pro+, but if you're looking for an edgy, unique design, Sirius Pro+ is going to be, as E3B looks very usual for a pair of TWS. The actual wearing comfort is comparable between them, but Sirius PRO+ has more functions, and more sonic modes, or rather, it has more EQ profiles. The actual performance is similar, both are comfortable, and both are quite detailed, but E3B focuses more on a really detailed sound, with more overall resolution and texture, while Sirius Pro+ has a warmer, thicker presentation, with less treble and upper midrange focus. The overall latency is slightly lower on Sirius PRO+, but unless you're gaming or following action videos, it should not be noticeable as I didn't really notice any delay on E3B while testing them. Connection stability is slightly better on E3B, and you can do more intense activities wearing them, without losing connection.  
Yamaha TW-E3B vs Astrotec S80 (99.4 USD vs 90 USD) – The comfort and build quality is better on E3B, and although they are priced the same, E3B is smaller, more ergonomic and better for physical activities, the tips being more sticky and having better comfort. The sound is more detailed on E3B, with better overall clarity, resolution and better sub bass extension. The treble is also more sparkly and more airy on E3B and it generally feels like an upgrade from S80, although to their right, S80 was launched a while ago, and they might just be showing their age. 
Value and Conclusion
Yamaha TW-E3B showed us today that even big companies like Yamaha can be competitive with their pricing and actually beat Chifi TWS IEMs at their own game, providing a similar sound, but with the excellent Yamaha Build quality, great detail and natural midrange that Yamaha is known for.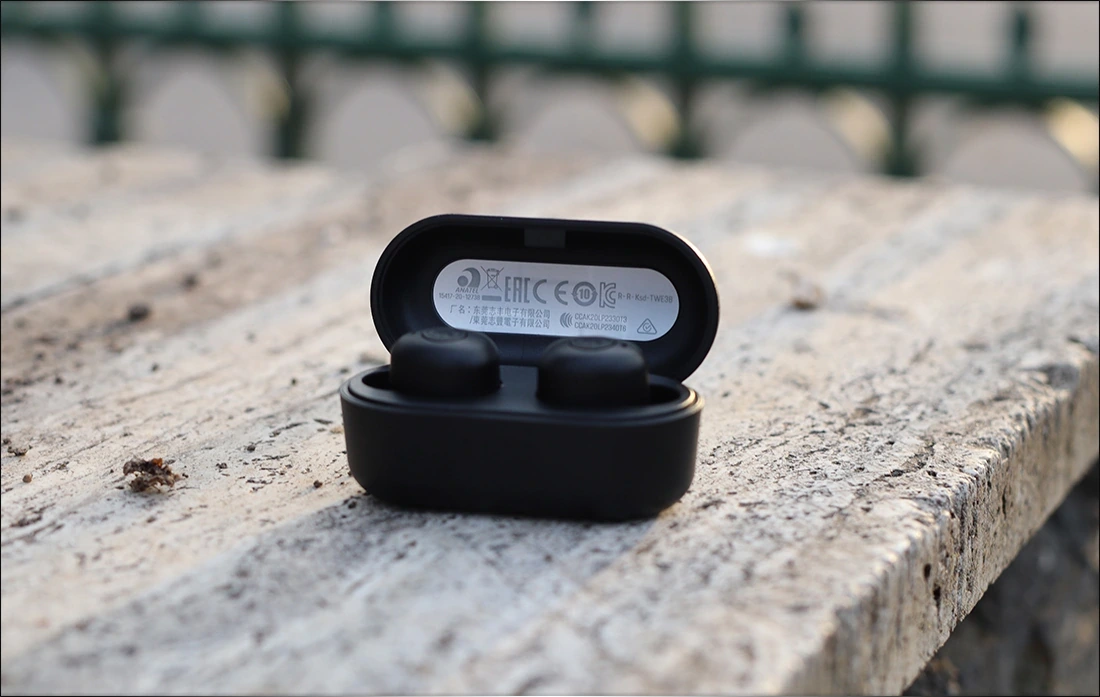 Even better, you have excellent warranty, full support, and you can even listen to TW-E3B before purchasing if you visit HIFI Expert and their Yamaha showroom in the Universitate Area in Bucharest. This is the shop to go to, if you want to hear the best products Bucharest has to offer for the acquainted audiophile, as they have everything, from entry-level earphones, all the way to high-end flagship speakers and monitors, Vinyl Players and more. 
At the end of the day, if you're looking for a true high-end TWS IEM with a beautiful sound, tons of details, and excellent build quality, Yamaha will surprise you with their TW-E3B, which re considerably better in both raw performance and price / performance ratio than Skullcandy, Apple's Airpods PRO, and Sony's TWS IEMS. 
Short Romanian Summary
Yamaha TW-E3B este o pereche de casti construita de marele producator audio-moto Yamaha, avand Bluetooth 5.0, o constructie de inalta calitate, un driver dinamic de 6mm, si o forma ergonomica, cu o greutate redusa de doar 6 grame pentru fiecare casca. Acestea sunt vandute de HIFI Expert, unul dintre cele mai mari magazine de specialitate de produse audio din Bucuresti. HIFI Expert este chiar importatorul oficial Yamaha in Romania, si desi inca nu au si motociclete in showroom, experienta acolo este superba, poti asculta si testa orice produse te-ar atrage, inclusiv modelele de varf de gama ale producatorului Japonez. 
Yamaha a optimizat castile E3B pentru a proteja auzul ascultatorilor, si ofera una dintre cele mai bune nivele de detaliu si claritate pe care le-am auzit intr-o casca portabila de tip TWS la aceasta ora. Aceste casti TWS sau True Wirless utilizeaza aptX TWS+ atunci cand sunt conectate la un telefon modern, si ofera o conexiune stabila, chair si pentru alergare si sport. Yamaha stie ca utilizatorii lor vor sa foloseasca castile pentru activitati fizice, iar acestea au inclusiv rating IPX 5, fiind rezistente la stropiri cu apa si praf. 
Subiectiv, Yamaha TW-E3B sunt printre cele mai comfortabile casti pe care le-am testat pana acum, iar pentru cineva care a scris peste 400 de articole, acest lucru este ceva interesant. TW-E3B utilizeaza un silicon special care adera perfect la ureche si ofera un confort sporit comparat cu tot ce am testat in zona aceasta de pret. 
Sunetul oferit the YW-E3B este unul superb de detailat, clar si are joase puternice, clare si pline, cu un o scena naturala, lata si adanca. Comparat cu majoritatea castilor de tip TWS, la care am observat ca TW-E3B prezinta considerabil mai putin zgomot de fundal, si o claritate a instrumentelor din decor sporita. Volumul maxim este comparabil cu cel al unei perechi de casti high-end conduse de un player audiofil de inalta calitate, dar algoritmii Yamaha par sa reduca volumul dupa un timp, pentru a proteja urechile ascultatorului.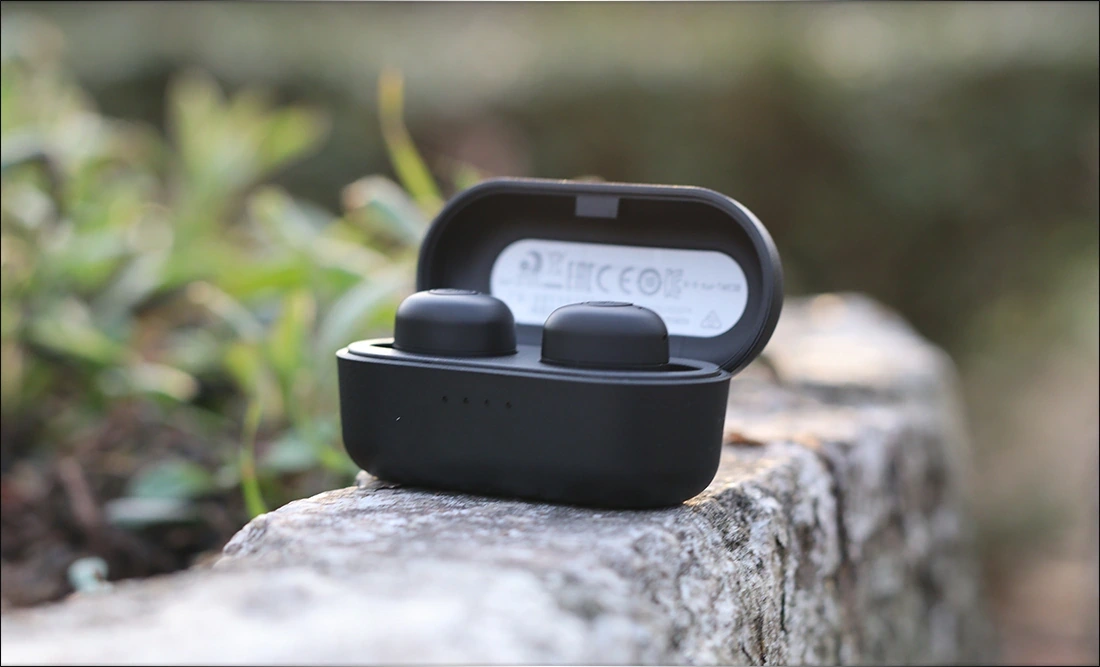 Pot spune cu usurinta ca daca ati utilizat casti Sony, Skullcandy, Apple Airpods PRO sau alte modele comerciale uzuale, veti observa o imbunatatire considerabila a claritatii, rezolutiei, si nivelului de detalii pe care il are sunetul cu castile TW-E3B. De asemenea, bass-ul din TW-E3B este suficient pentru majoritatea ascultatorilor, dar este un bass de calitate, controlat si nuantat, bun pentru orice stil muzical, de la rock la electronica. 
Daca inca nu ati avut ocazia, va recomand sa vizitati showroom-urile Yamaha si HIFI Expert, care se gasesc in zona Universitate, unde puteti gasi si testa multe produse, si veti fii intampinati de un personal politicos, respectos, si orientat spre client, dedicat ajutarii omului in gasirea sunetului perfect pentru el. 
Product Link
For Romanian readers, please check out TW-E3B on HiFi Expert, here: https://hifiexpert.ro/produs/casti-in-ear-yamaha-tw-e3b/
You can grab one from www.amazon.com here: https://amzn.to/3H8BCoB
If you're in the UK, you can grab one from www.amazon.co.uk here: https://amzn.to/3IhEhxB
And if you're from Europe, you can grab one from www.amazon.de here: https://amzn.to/3BI3yys
---
---
--- Please remember to stay safe, and always have fun while listening to music!---
 - If you have a dime to spare, and donate, to help us with electricity and work expenses, it would make my day much brighter, as it would help me improve things around the website and increase the frequency of my posts - 
---
Full Playlist used for this review
We listened to more songs than those named in this playlist, but those are excellent for identifying a sonic signature.  PRaT, Texturization, Detail, Resolution, Dynamics, Impact, and overall tonality are all revealed by those songs. We recommend trying most of the songs from this playlist, especially if you're searching for new music!
https://www.youtube.com/playlist?list=PL_cjBXGmwSHSdGcwuc_bKbBDGHL4QvYBu
--- Contact Us ---






---
---