Astrotec S80 – Freedom, But At What Cost
S80 is the latest TWS IEM from Astrotec, and is priced at 90 USD, featuring a dynamic driver, Bluetooth 5.0, and Type-C USB connectors. The main comparisons I am going to make will be with ZMI PurPods PRO (95 USD).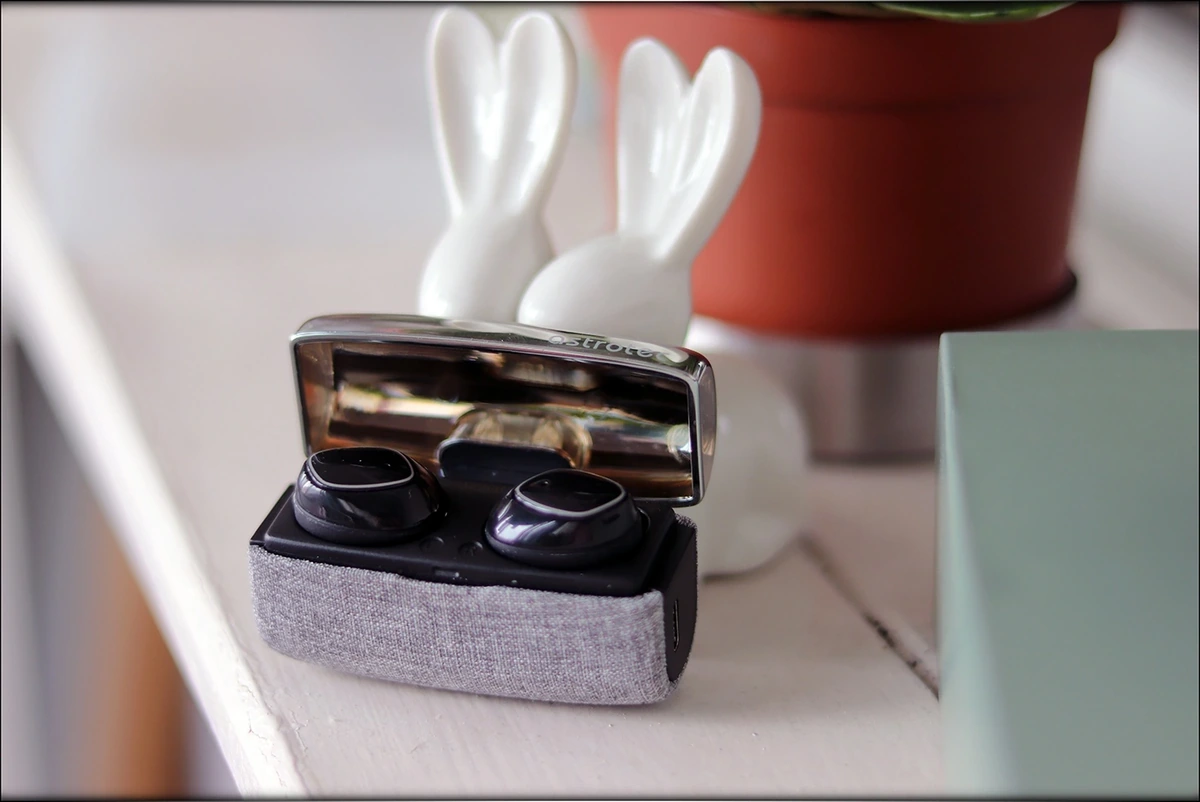 Introduction
Astrotec is a pretty popular company with boutique audio seekers, and they come from China, but offer fairly good support for their products. S80 is a TWS IEM, and it is interesting as well, also available from multiple shops if you're not comfortable with ordering directly from Astrotec's Website. Generally speaking, Astrotec has a clean record and always sorted out issues for their customers, plus their products seem fairly reliable, with no reports of early deaths on any of their earlier models. 
It should be noted that I have absolutely no affiliation with Astrotec, I am not receiving any incentive for this review or to sweeten things out. I'd like to thank Astrotec for providing the sample for this review. Every opinion expressed is mine and I stand by it, the purpose of this review is to help those interested in Astrotec S80 find their next music companion. 
Product Link
You can grab one from www.amazon.com here: https://amzn.to/3vVQGSo
If you're in the UK, you can grab one from www.amazon.co.uk here: https://amzn.to/3EmQcHU
And if you're from Europe, you can grab one from www.amazon.de here: https://amzn.to/3GwXz1s
Packaging
First things first, let's get the packaging out of the way:
The package of S80 is actually one of the best I've seen recently, as they come with a nice carrying case, a short charging USB cable, and a good number of tips.
The tips include two types, wide bore and narrow bore tips, and they change the sound a bit, wider bore tips providing a wider soundstage, while narrow bored tips providing a more focused and forward sound.
The best part about the package is how professional and cool it looks, making S80 one of the better presented TWS IEMs, similar to how 1More handles their packages. 
Build Quality/Aesthetics/Fit/Comfort
You should know from the start that the S80 features SBC and AAC, so it should be compatible with older smartphones too, but you won't be able to use LDAC or aptX. It does have USB 5.0, which means that the connection range is great, and the connection is stable, both facts that I can confirm about S80. 
The Earphone battery life is stated to be about 5 hours, and I was able to get about 4 hours with moderate to high volumes, so that's pretty cool. They also quote that the charge / carrying case can hold about 4-5 charges, which is true too. The thing about the case is that I've never seen such a cool and high-end looking case before, and the S80 has probably the best charge / carrying case I've seen to date. 
A big advantage of the way Astrotec handles the Bluetooth connection is that both earpieces connect to your smartphone at the same time, so you don't have to worry about one of them losing connection from the other often. The fast charge part works fine too, you can charge the TWS IEMs for about 15 Minutes in the case, and they will last you more than an hour and a half. 
The overall comfort is good, but the TWS IEMs are slightly on the large side. They feel plasticky and slippery in hand, because they are really light. This helps with the comfort, but if you have small ears, they won't work for you. The call quality is medium, and if you're looking for a TWS IEM to take phone calls, they don't have advanced noise cancelling, so wind noise will be picked up. 
The touch control can be bothersome, and I often mis-touch and mis-control them, so you should try to avoid touching them while using them, otherwise you may randomly pause the song, and if you're in the middle of a solo, it can be bothersome. 
Sound Quality
You could describe the sound of Astrotec S80 as fairly warm, with a thick and hard hitting bottom end, a really natural and clean midrange, with a beautiful amount of details, and a smoother, gently rolled off treble that's fatigue-free and fun to listen to for hours in a row. 
For the bass, you need to make sure that you're running with a good fit, as the larger IEM bodies meant that you may lose fit if they didn't fit well from the start. With a good fit, the bass is deep, full and has good reach as low as 40 Hz. The overall bass tends to color and bleed a bit in the midrange, leading to a somewhat warm and euphonic midrange, but also with a touch of extra thickness. The Bass speed is slow, and it is good for Jazz, Pop and Rap, but not made for high-speed Trance or metal music. Rock works okay from the bass perspective. 
The midrange is the highlight with S80, and it is a really clean, clear and detailed midrange. The extra thickness mentioned earlier helps achieve a more solid instrument body, and builds to a fairly natural presentation of music. Especially if you're moving around and doing other activities, the loss in quality over not having LDAC or aptX is less noticeable. There's no dryness usually associated with BA, and S80 is fairly fluid and coherent in the mids. Midrange speed is natural towards slow, which works better with slower songs too, and S80 is not analytical, so they are better suited for Pop, Rap, EDM and Jazz rather than Rock and Metal. 
We also received a fairly clean but fatigue-free treble that's gently rolled off. The treble texture is softer and warmer, which results in a fairly euphonic and musical sound, but detail is not overly emphasized, and neither is the air in the treble. This being said, S80 manages to have a decent to even good soundstage and instrument separation, so you don't feel like everything is too forward or pushed together. 
Comparisons 
Astrotec S80 vs ZMI PurPods PRO (90 USD vs 95 USD) – I've been impressed by the overall quality of the Airpods Copycay that ZMI and Xiaomi made, but Astrotec doesn't give up without a fight, and the case is better on S80. The comfort is a tie, and both TWS IEMs are similar in levels of comfort for my ears. The overall sonics are thicker, smoother and more warm on S80. The sound is better balanced tonally on the PurPods PRO, but S80 has a better midrange, with more detail, it is more open and has a wider soundstage. 
Value and Conclusion
You can get great value from S80, and although my review isn't all that enthusiastic about them, this is because I feel bad about this being my most delayed review, and the photos for it dating back in July 2020. Seems I should have done the review sooner. I would say that if you compare S80 to IEMs like Lyertek Tevi, which was at the height of its prime back when I took my notes on S80, S80 lacks a bit in the Bluetooth department, because it has only SBC and AAC, but they make up for it with a clean and clear midrange, and a wide soundstage. 
At the end of the day, if you're looking for a stylish pair of TWS IEMs, with a really high quality carrying case, fast charge for the earbuds, IPX rating, and a really natural, clean midrange, with a wide soundstage and good detail, the S80 from Astrotec should serve you fairly well. 
Product Link
You can grab one from www.amazon.com here: https://amzn.to/3vVQGSo
If you're in the UK, you can grab one from www.amazon.co.uk here: https://amzn.to/3EmQcHU
And if you're from Europe, you can grab one from www.amazon.de here: https://amzn.to/3GwXz1s
---
---
--- Please remember to stay safe, and always have fun while listening to music!---
 - If you have a dime to spare, and donate, to help us with electricity and work expenses, it would make my day much brighter, as it would help me improve things around the website and increase the frequency of my posts - 
---
Full Playlist used for this review
We listened to more songs than those named in this playlist, but those are excellent for identifying a sonic signature.  PRaT, Texturization, Detail, Resolution, Dynamics, Impact, and overall tonality are all revealed by those songs. We recommend trying most of the songs from this playlist, especially if you're searching for new music!
https://www.youtube.com/playlist?list=PL_cjBXGmwSHSdGcwuc_bKbBDGHL4QvYBu
--- Contact Us ---






---
---