That Magical Sound – Sivga P-II Planar Magnetic Headphones 
Sivga P2 or PII or P-2 or P-II is a planar magnetic headphone priced at 400 USD, and which promises a warm and musical sound. It will get compared to iBasso SR-2, Audeze LDC-2C, Brainwavz Alara, HIFIMAN Deva, and MAS X5h. It will also get paired with Lotoo Paw S1, FiiO M11 PRO, and iBasso DX160.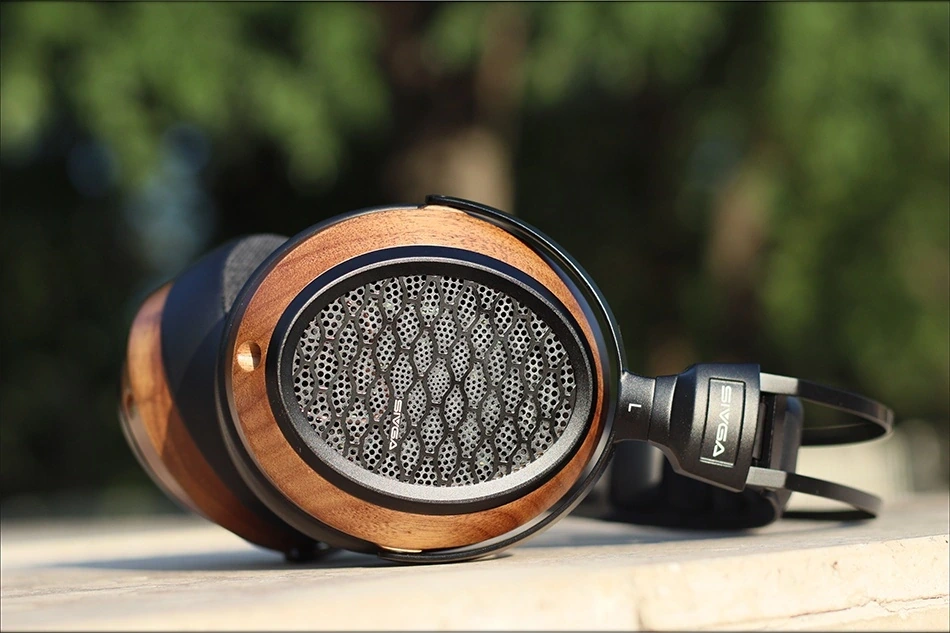 Introduction
Sivga is a new and growing company that you surely heard about if you're following Head-Fi and other review websites. It made a name for itself by providing excellent support for its customers, reliable products, and actually a great sound. The price / performance ratio is said to be extraordinary, so you should feel safe and sound when purchasing from them. They usually have Amazon shops too, so you're protected by Amazon's policy as well. 
It should be noted that I have absolutely no affiliation with Sivga, I am not receiving any incentive for this review or to sweeten things out. I'd like to thank Sivga for providing the sample for this review. Every opinion expressed is mine and I stand by it, the purpose of this review is to help those interested in Sivga P-II find their next music companion. 
Product Link
You can purchase Sivga P-II from www.amazon.com here: https://www.amazon.com/SIVGA-P-%E2%85%A1-Walnut-Magnetic-Headphone/dp/B082XWQ2YL
Company Link: http://www.sivgaaudio.com/
Packaging
First things first, let's get the packaging out of the way: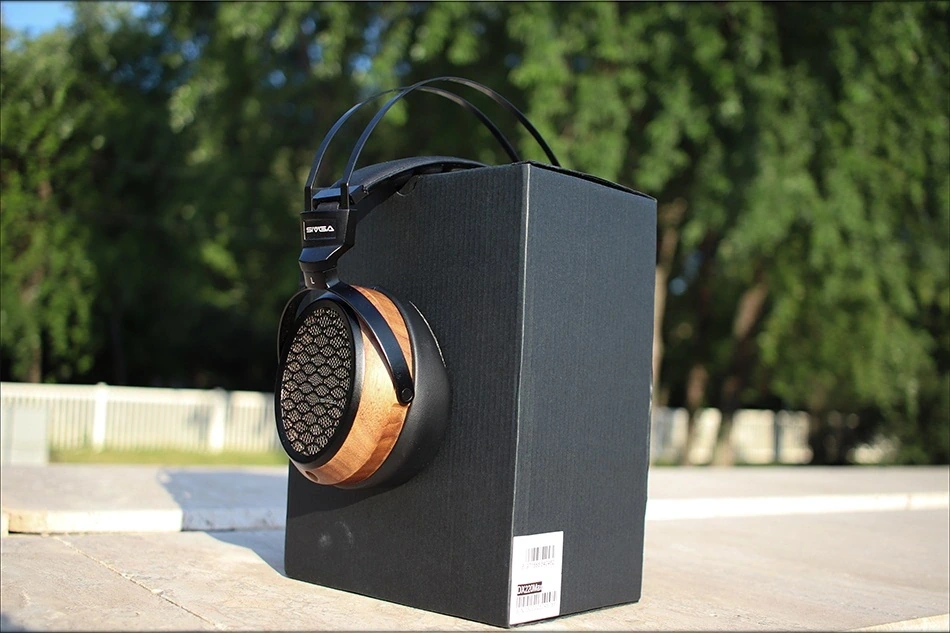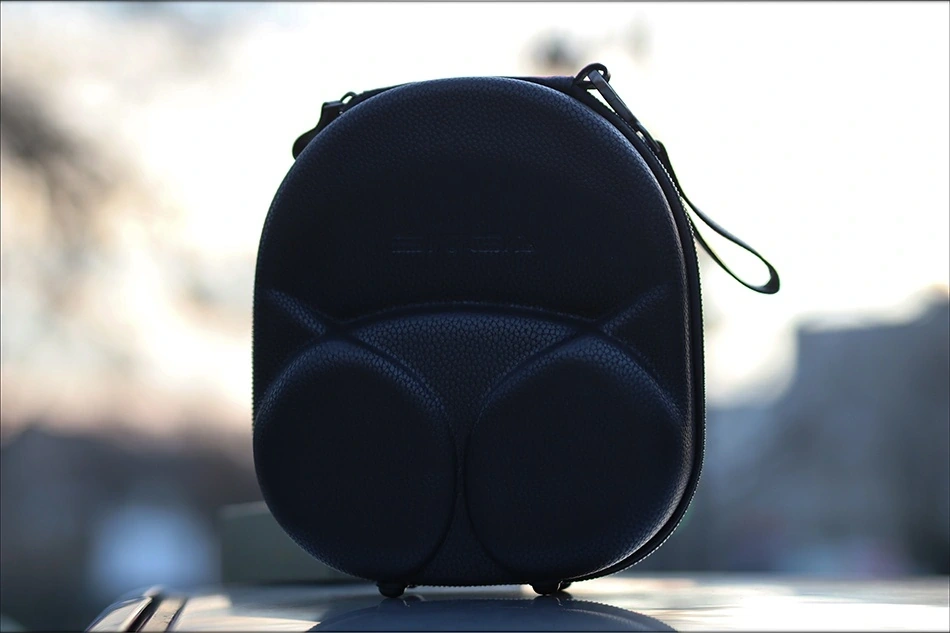 Quite different from most headphones in this price range, Sivga P-II comes with a really high-quality carrying case, and also with a balanced cable that you can adapt to Single ended with the included adapter. 
The connectors at the earcup level are not the usual 3.5mm as HIFIMAN puts in their Sundara, Arya or He6SE, but instead they are 2.5mm. It is possible to get aftermarket cables easily if you need to, but you should keep in mind the differences. 
Build Quality/Aesthetics/Fit/Comfort
There are quite a few headphones out there that share a similar design / case, like a model from Sendy Audio and BLON, but Sivga P-II is pretty unique when it comes to their actual performance.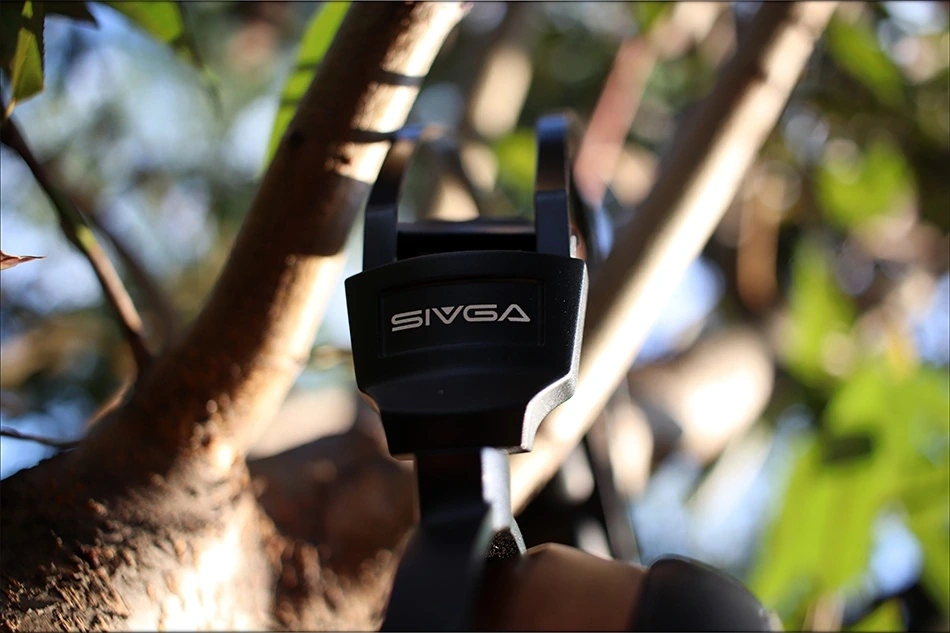 They are somewhat hard to drive, having a SPL of 98dB, and a modest impedance of 32 OHM. This is actually typical for over-the-ear planar magnetic headphones, and they fall right in between really easy to drive planars like Verum one, and really hard to drive ones like He6SE. 
The comfort of P-II is excellent, they sport an earpad that has a nice texturized material inside, with leather on the outside. The pads are really soft, and the headband takes all of the pressure, with soft spots to make P-II what I could describe as perfect. The only location where the comfort isn't absolutely perfect is at the earpad size level, as they are modest in size. My ear has enough space inside, but if you have really large ears, you may need something a bit larger.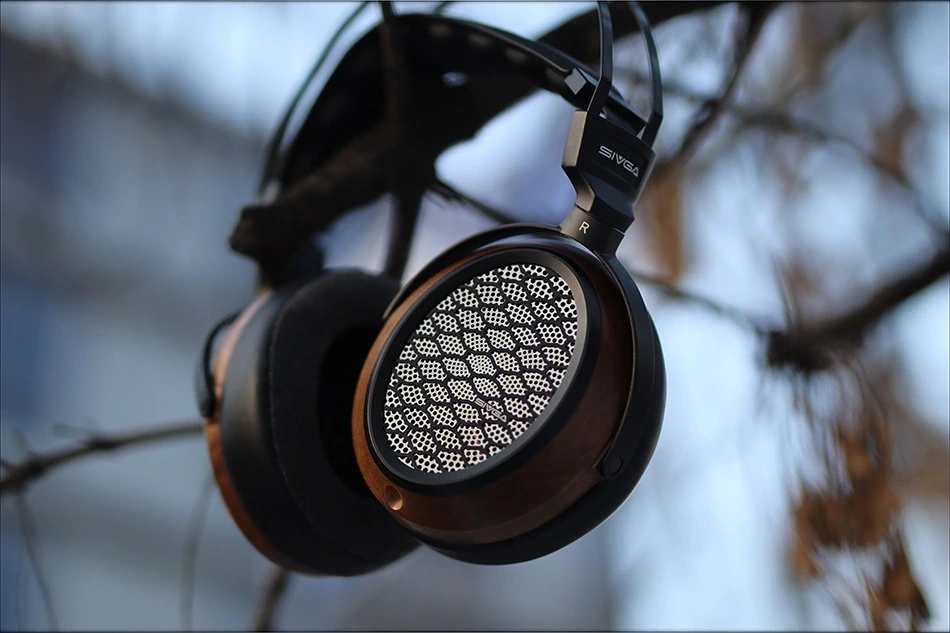 The overall headphone isn't sensitive to hiss, and there is no microphonic noise from the cable. The design is open-back, so they leak a bit, but they are moderate. You will hear what's going on around you, and they won't isolate well from the outside noise. On the other hand, they feel very well built and should adjust to any head size easily. 
The wood in the cups looks beautiful and I like their overall aesthetics, being actually perfect for portability as well. In my experience, they worked great for taking a walk outside, but also for listening while working at my computer, making a perfect musical companion. 
Youtube Video
Sound Quality
The most prominent feature of P-II's sound is a "P" sound that they try to enhance in the premier drum. It is a result of having a very specific bump in the lower mids, and unless you know what you're looking for, you may not notice it. It works nicely for metal, rock and pop, but may be a bit odd when you hear it in classical music. They are generally a quick headphone, with excellent quick and controlled bass that has good substance and support, a clear and detailed midrange that's warm, and a smoothly texture and excitingly extended treble. The overall sound could be described as V-Shaped but they aren't annoyingly V-shaped or fatiguing.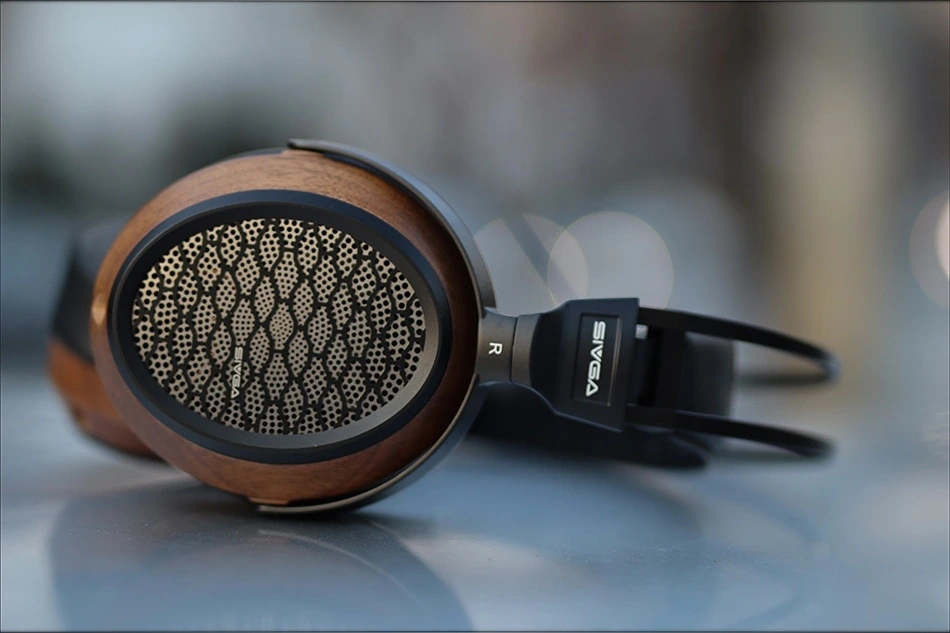 The bass is rich, and so is the rest of the sound, and the sub-lows extension is perfect. They have an enhancement over the entire bass and sub-bass, with an organic and natural presentation. Multiple bass lines are distinguishable, while quick songs like technical death metal is really easy to listen to and enjoy. 
The midrange is rich and slightly colored by that mid-bass bump, but it is also organic and smooth. The detail levels are really good, while there's fullness to the entire sound, regardless whether we're talking about male or female voices. Guitars sound jucy and colorful, while the soundstage is natural in size and depth. Layering is top notch and they do a fair job at instrument separation. Voices aren't placed unnaturally forward or backward in the mix. The texture is smoother and natural, but they still manage to pull a pretty good dynamic. For those looking for a brighter and more analytic headphone, Sundara may be a better fit. 
The treble is on the smoother side, but with a good extension. The best part is that they aren't dark, but instead manage to maintain a good amount of air, which gives them a good versatility for both happier and sadder music. Even if you're sensitive to treble, they should be perfect, despite me calling them slightly V-Shaped earlier on. 
Comparisons 
The main comparisons I went for are with iBasso SR-2, Audeze LDC-2C, Brainwavz Alara, HIFIMAN Deva and MAS X5h.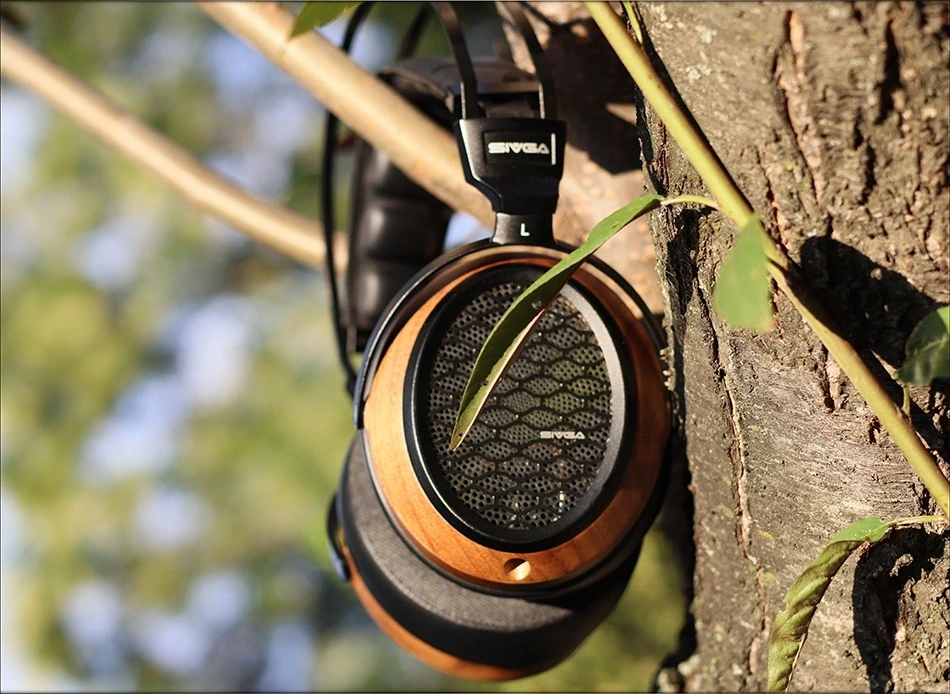 For a headphone priced at this price point, it may feel like a lot, but it is your money and your future musical experience we're talking about, so I thought I should establish what Sivga P-II does best and where it falls a bit short. 
Sivga P-II vs iBasso SR-2 (400 USD vs 500 USD) – SR-2 has that "2" in the name just like Sivga, but the technology is not similar at all, SR-2 being a dynamic headphone. Both are open-back and both leak and isolate pretty much as much. The overall drive factor is similar, but P-II is somewhat easier to drive than SR-2. The overall comfort is slightly better on SR-2, thanks to larger pads. The sound is more impactful on Sivga P-II, with more emphasis on detail and dynamics. SR-2 sounds more laid back, relaxed, more natural in the mids and with a similar sized soundstage. P-II works better for impactful music, like Rock, Pop, EDM, Metal, while SR-2 works better for Jazz, Classical, and Orchestral. 
Sivga P-II vs Audeze LCD-2C (400 USD vs 800 USD) – LCD-2C is much heavier and less comfortable than Sivga P-II. The package is also much better for P-II. Audeze is harder to drive than P-II. The overall detail level is better on LCD-2C. The sound is dark and lush on LCD-2C, while it is cleaner, more open, and has a more fluid character on P-II. LCD-2C always sounds a bit dry and thick-ish in every way possible, where Sivga P-II is always fluid and musical, working better for rock, metal and punk. 
Sivga P-II vs HIFIMAN Deva (400 USD vs 350 USD) – Deva has a wider soundstage, and a deeper soundstage too. The comfort is better on Deva. Impact is better on Sivga P-II. Detail is actually similar between the two in the long run, and so is the clarity. Deva has less bass, while P-II sounds more rich, more lush. Deva sounds more open, while P-II sounds a bit thicker. Deva is harder to drive than P-II. Deva leaks more and isolates less than P-II for those who want to take both portably. 
Sivga P-II vs Brainwavz Alara (400 USD vs 300 USD) – Alara isolates about as much as P-II, and leaks about as much. The comfort is better on P-II, and at times it feels like a good replacement of the good Old Alara, with a similar sound, but improved ergonomics. That midbass bump actually makes P-II more impactful, and their midrange is more fluid. The overall soundstage is similar in size between the two, and so is the overall clarity, but Alara is slightly harder to drive.
Sivga P-II vs MAS Audio X5h (400 USD vs 400 USD) – MAS X5h is a closed-back on-ear headphone, so the leakage is much less than P-II, and it isolates more, but the comfort is much better on P-II. I wanted to showcase this comparison, because X5h is a bass cannon, where P-II is rich and lush, without being overwhelming in the lows. X5h sounds thicker, and has a stronger treble, being a properly V-Shaped headphone, where P-II is organic, natural and mature in its tuning. 
Recommended Pairings
The main pairings I went for are with Lotoo Paw S1, FiiO M11 PRO and iBasso DX160. There are many wonderful sources to drive P-II from, but I would generally recommend something with a 4.4mm output, so you can take advantage of that cable in its best configuration.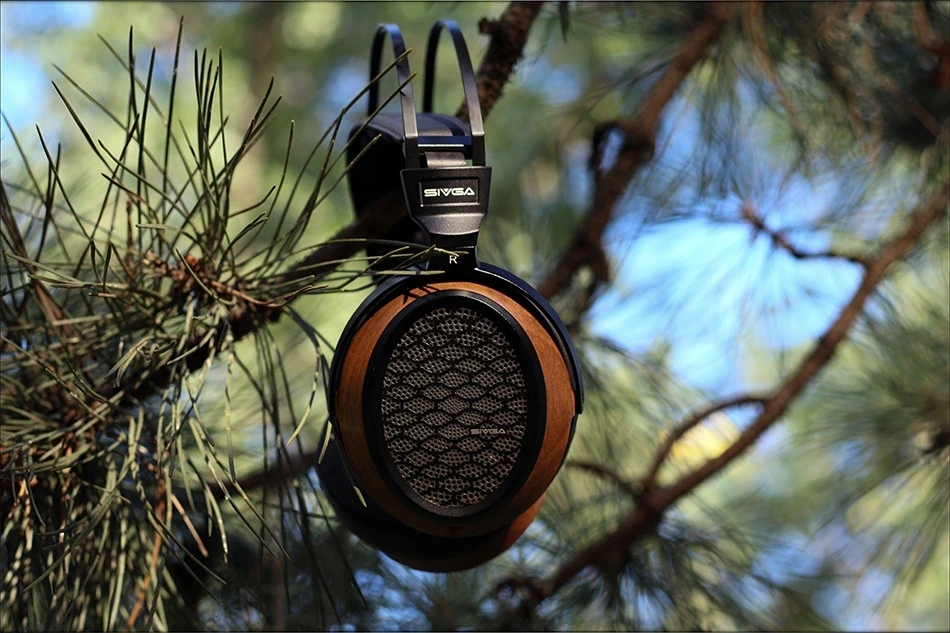 P-II is not exactly needy, but it appreciates a high-quality source with good ergonomics and with a dynamic, wide sound. It is best to avoid narrow and intimate soundstages when picking the source for Sivga P-II. 
Sivga P-II + FiiO M11 PRO (400 USD + 650 USD) – m11 PRO does a good job at driving P-II, as it is a brighter source. It tends to improve the treble resolution and sparkle, and make them even more versatile. I like the dynamics of the pairing, and I enjoy the overall clarity, as well as the excellent convenience of using the two together. The bass extension in M11 PRO is nice too, and as it has a slightly less prominent bass, it tends to cancel some of the coloration of P-II, bringing them closer to the perfect Harman tuning. 
Sivga P-II + Lotoo Paw S1 (400 USD + 170 USD) – Lotoo Paw S1 has always been a beautiful-sounding DAC/AMP, but this time I can see it first hand, just how awesome it is. It has a 4.4mm headphone output from the factory, and that works really well with them. If you want to easily fine tune P-II, S1 comes with a nice EQ list, and you can make them more analytic, dry their sound, or make them more fluid. Anything you want to make out of P-II is at your fingertips, and I totally enjoyed having this one combo for impact, dynamics and portability. 
Sivga P-II + iBasso DX160 (400 USD + 400 USD) – DX160 may not be exactly new right now, but it is still a really hot DAP that's perfect for driving P-II. it has just the perfect amount of dynamics, a natural midrange, and a clean, detailed sound. The soundstage is improved slightly in both depth and width compared to most pairings, and you'd do yourself a favor if going for a good source when getting Sivga P-II. 
Value and Conclusion
In the end, it is really easy to argue that Sivga P-II has an excellent value. They come with a really good package, an awesome cable, and even a 4.4mm termination form the factory, so you will be able to take advantage of the latest DAPs, DACs and Amplifier right away.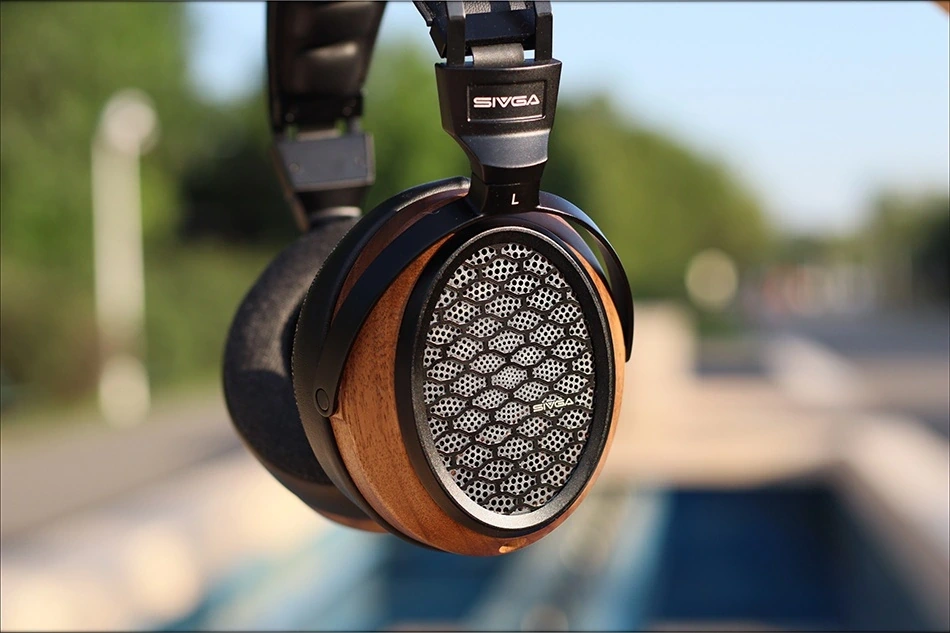 The build quality is excellent, with real wood in the cups, a good comfort, no microphonic noise, and with an adjusting mechanism that should fit every head out there. 
The sound is warm, rich, organic and well extended both ways. Detail is also great, and if you're looking for a natural soundstage, P-II should bring it all to you!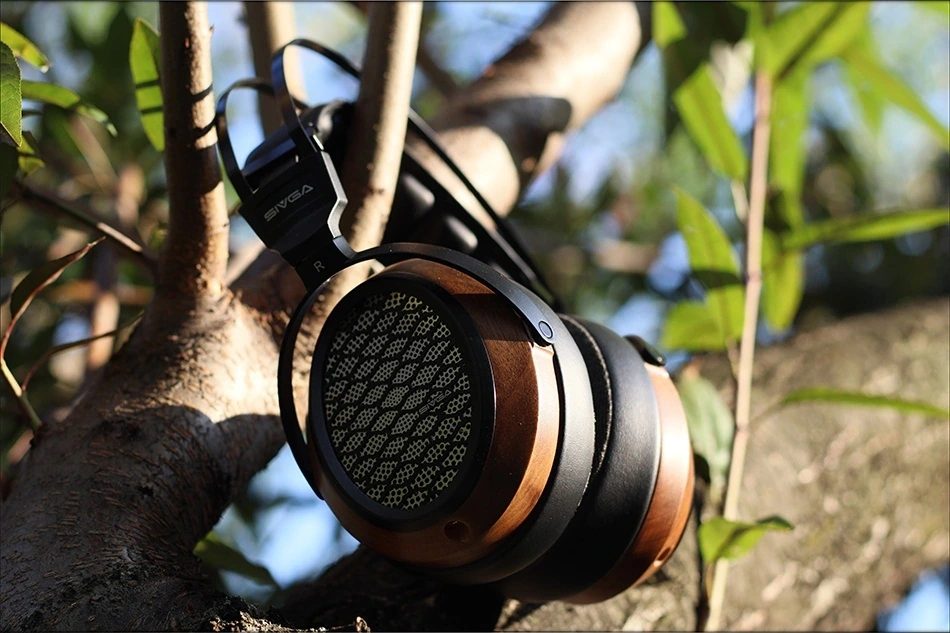 Before the end of Today's Review, I liked Sivga P-II so much that I will be adding it to Audiophile-Heaven's Hall Of Fame, as one of the best headphones I heard in my entire life in the ~400 price range. Other reasons for adding it are that beautiful build, and great ergonomics. 
At the end of today's review, if you're looking for a rich, warm and organic performer, with excellent comfort and a nice design, Sivga P-II should be perfect for you. 
Product Link
You can purchase Sivga P-II from www.amazon.com here: https://www.amazon.com/SIVGA-P-%E2%85%A1-Walnut-Magnetic-Headphone/dp/B082XWQ2YL
---
--- Please remember to stay safe, and always have fun while listening to music!---
 - If you have a dime to spare, please donate, and help us! It would make the day brighter for me and my wife- 
---
Full Playlist used for this review
We listened to more songs than those named in this playlist, but those are excellent for identifying a sonic signature.  I recommend trying most of the songs from this playlist, especially if you're searching for new music! The playlists are different for Spotify, Tidal and Youtube, and based on the songs I enjoy and are available on each!
https://www.youtube.com/playlist?list=PL_cjBXGmwSHSdGcwuc_bKbBDGHL4QvYBu
https://open.spotify.com/playlist/5J3oloz8Riy9LxEGenOjQ0?si=979ba4f082414be7
https://tidal.com/browse/playlist/330fd544-8e5b-4839-bd35-676b2edbb3d5
--- Contact Us ---





---