Receive Signal – Send to Chifi – FiiO BTR3K aptX Bluetooth DAC-AMP
BTR3k is the more affordable Receiver mady by FiiO, priced at 60 USD, and it will be paired with Fischer AMPs FA-4E XB, IMR R2 Aten, and Dita Fidelity. For the comparisons, it will be compared extensively throughout this review with BTR5, and also with iBasso DC01, FiiO M6, and Cyrus Soundkey.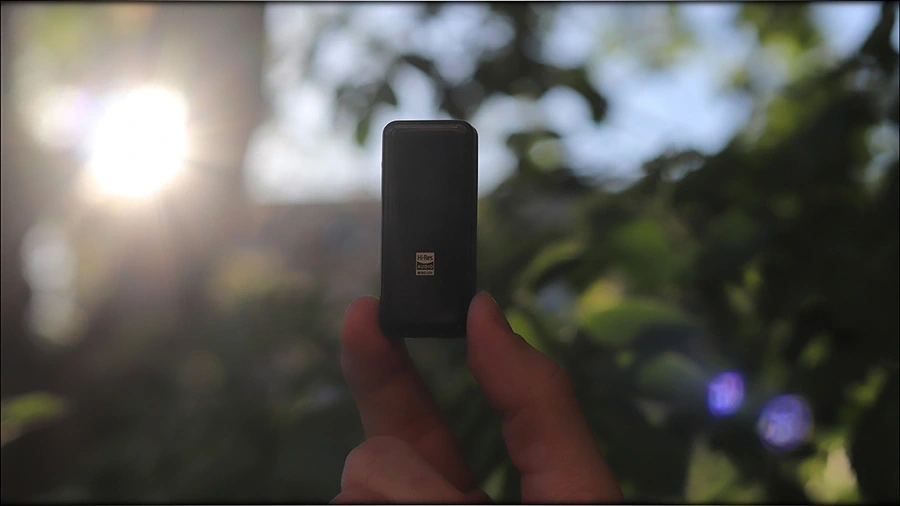 Introduction
BTR 3K is more of a downsized version of BTR5 with a warmer, thicker, smoother sound, but also a more portable design, yet still as amazing as the more expensive brother, as we'll explore in today's review. 
It should be noted that I have absolutely no affiliation with FiiO. I'd like to thank FiiO for providing the sample for this review. This review reflects my personal experience with FiiO BTR3K. Every opinion expressed is mine and I stand by it, the purpose of this review is to help those interested in FiiO BTR3K find their next music companion. 
Product Link
You can get FiiO BTR3K from www.amazon.com : https://www.amazon.com/FiiO-BTR3K-Bluetooth-Headphone-Unbalanced/dp/B085XT3V3X/
Packaging
First things first, let's get the packaging out of the way: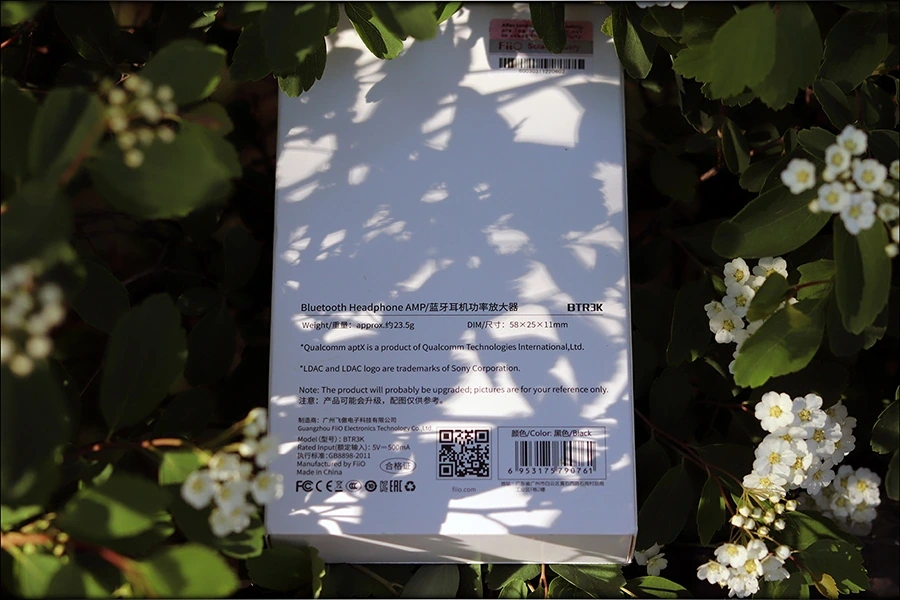 Although you may think that you could have used a bit more extra in the package of BTR3K, like some cable adapters, since it also supports balanced connectors, or at least an OTG, those are easy to find, and including them would have increased the price of BTR3K which really wasn't the point of it. 
You get all the cables you may need, or better said a charging cable. The package may not feel like much, but the price of BTR3K is really good too, so I would rather take this package, since the most important accessory is included, which is that case. 
Video Review
Build Quality/Aesthetics/Functionality
BTR3K is downsized in every way from BTR5. The weight is smaller, its shape is smaller, which means that it is much better for running and jogging, it is less powerful though, and it can mainly drive IEMs, where BTR5 can do headphones just fine, and even hard-to-drive headphones like HIFIMAN Deva, Sundara, Brainwavz Alara, Verum One and many others, making it more versatile. BTR3K is specialized on IEMs and Earphones, and it can also act as a bluetooth receiver, USB DAC, and has the same wide-codec support for bluetooth codecs like BTR5. 
The one difference that you will notice is the lack of a display, as only BTR5 has one, while BTR3K has a glowing logo that you can rely on. 
The bluetooth signal strength is similar, so you won't have issues with either, and BTR3K also sounds better in wired mode, if you want to take it to the maximum. We're still talking about a Type-C port, so FiiO did not cheap out when designing BTR3K. 
Talking about the tech inside both would take quite a bit, they rely on different DAC modules, as well as AMP modules, and FiiO pretty much stretched the budget as much as they physically could to put everything that was humanly possible in both modules, making them the best versions they could. 
Besides the huge differences in sound between the two, BTR3K is still always going to be a bit more portable, and I did my best to include photos of them next to each other to highlight just how much more portable it is. I would and did use both as affordable desktop DAC/Headphone Amplifiers, especially on-the-go and for laptops being top notch. 
Sound Quality
The sound quality will be different between the wired and wireless mode, but depending on what music style you enjoy the most, the differences may be too small to notice, especially on-the-go. I tend to max out the volume while taking a walk, which is why I noticed the differences quite a bit. If you prefer to listen quieter, you may not notice the differences, and with commercial music, as well as classical, there are less differences between the wired and wireless mode than with metal, rock and complex EDM.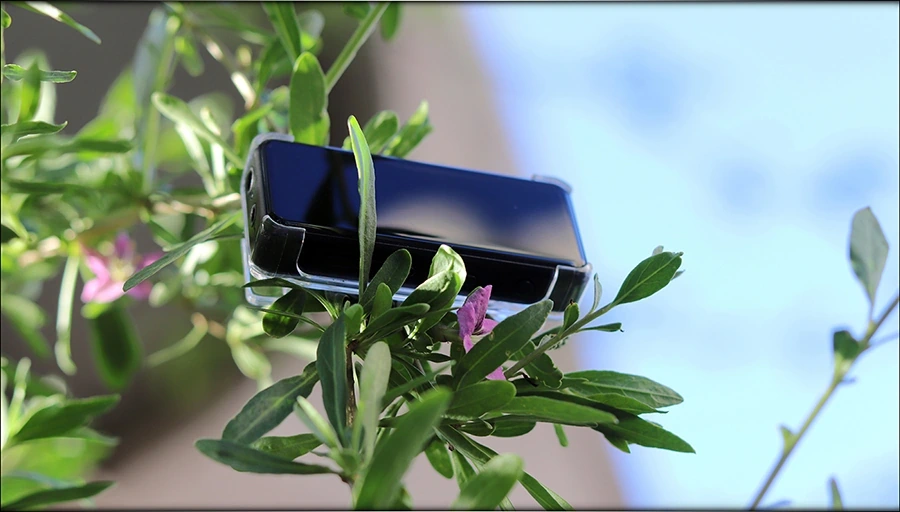 The sound of the BTR3K is very clearly warm and smooth, with a thicker presentation, less treble energy than BTR5, and it very clearly favors neutral and bright IEMs, rather than warm and natural ones. The trick with BTR3K is that it is affordable, mini-sized, and most probable to be paired with a Chifi IEM, all of which are known for their fairly strong treble and bright signatures. 
The bass of BTR3K is fairly natural, and edges on being slow, it is large, creamy, and has a good weight. With IEMs, it reaches the bottom end nicely, and delivers both a good rumble and impact. On the other hand, it is not quick enough for death metal, and I would stick to EDM, Dubstep, Rock, and even slower metal, as well as Jazz or classical with BTR3. 
The midrange of BTR3K is warm, a bit colored from the bass and lack of treble, as the upper midrange is less expressed than BTR5. This means that it is smoother, more musical, easier to enjoy, especially with bright chifi IEMs, and if you're a leaner, and fuller signature lover, BTR3K will be right up your alley. A lot of soundstage width with BTR3K, and thanks to its fuller and deeper sound, it also gives the feeling of depth a bit more. The instrument separation was still a touch better on BTR5, but BTR3K is impressive in its own right. 
The treble of BTR3K is smoother, less sparkly and less energetic than that of BTR5, but still fairly complete and energetic by itself. It has the best synergy with bright IEMs, and pairing BTR3K with dark IEMs is not recommended, because it may result in a fairly dull sound. 
Comparisons
It was hard to find anything to compare the BTR3K to, mainly because it is at a price point where most other products do not focus so much on the sonic performance but on offering a functional package, but from the sea of competition, I went with FiiO's own M6, Cyrus Soundkey, and iBasso DC01.
All of those are more or less in the same price range as BTR3K, although the Soundkey is a bit more expensive usually. 
FiiO BTR3K vs Cyrus Soundkey (60 USD vs 150 USD) – The Soundkey is like a mystical object from a story, as it has a good mix of having an excellent sound, one that can compete with BTR5, but also has a fatal flaw, which is the microUSB port. That, and having no balanced connector, which is a pretty usual thing even in the entry-level price range, makes it hard to recommend the Soundkey more, except if you're going for sonic quality alone, as the Soundkey has more dynamics, more detail, more clarity and punch than BTR3K. 
FiiO BTR3K vs FiiO M6 (60 USD vs 150 USD) – M6 is a full fledged DAP, or portable music player also made by FiiO, but for a much higher price. The main reason I included it here is that I already stated that BTR5 outweighs it when it comes to sonic quality but between M6 and BTR3K, it is another story. M6 is more analytical, more detailed, but doesn't really have more driving power, and struggles to make a compelling competitor for BTR3K, which ends up being more convenient to use often, especially as I've grown quite accustomed to having bluetooth, and although I dislike notifications interrupting my music, and M6 would make a great tiny DAP, the shape and size of BTR3K make it more likely to be grabbed when you're going for a jog or for a run. 
FiiO BTR3K vs iBasso DC01 (60 USD vs 50 USD) – DC01 is less expensive than BTR3K, and sounds similar, a bit warm, full, somewhat smooth in the treble, but the largest difference is that DC01 does not have bluetooth support, while BTR3K does. It may sound like it is easier to pick DC01, but there's also the support issue, where FiiO products are mainly supported by local agents, while iBasso also offers direct warranty. Another big difference is how warm and thick both are, with DC01 being quite a bit warmer, smoother, fuller, but also a bit more dynamic and clear than BTR3K. 
Pairing 
The pairing list will include a few extra special products, like IMR R2 Aten, Dita Fidelity, and Fischer AMPs FA-4E XB. All of those are much more expensive than the BTR3K from FiiO, but all of them make fair pairings as BTR3K works well with more neutral or brighter / more aggressive IEMs.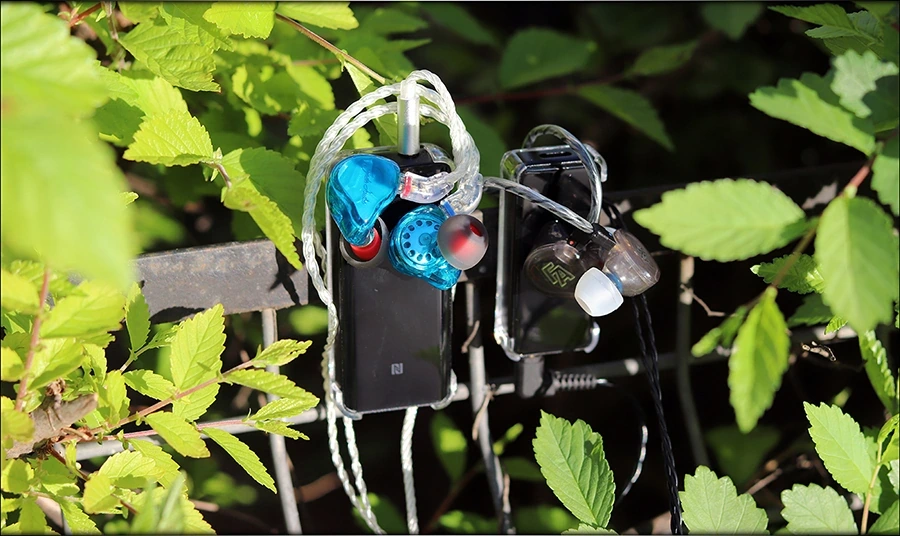 You may notice that I haven't included many headphones in the pairing part of FiiO's BTR3K Review, but that is because the driving power is not quite enough for most headphones to be turned loud and have good dynamics, I would suggest using BTR3K mainly for IEMs. It works fine enough for easier to drive headphones, especially dynamics like Meze 99 Classics, Ultrasone Signature DXP, ESS422H, and the OVC Tube-Powered Headphones. 
FiiO BTR3K + Fischer AMPs FA-4E XB (60 USD + 450 USD) – The trick with the long-named FA-4EXB is that it is quite neutral, to the point where it doesn't have much bass or much treble. BTR3K gives them a fuller sound, with a smooth edge, which makes this analytical monitor well-behaved, keeps the excellent detail retrieval abilities, but doesn't compromise on the musicality, and even when it comes to the dynamics and the driving factor, everything is simply excellent. You could use BTR5 for FA4EXB if you wanted more treble sparkle, but the musicality of the pairing with BTR3K really caught me by surprise. 
FiiO BTR3K + IMR R2 Aten (60 USD + 500 USD) – R2 Aten is one of those more aggressive IEMs, which is V-Shaped, or rather has a sound that can be described as varying degrees of V-Shaped, with some of the filters being quite neutral, while with others having a huge bass, but never having quite that relaxed of a treble, if you want to have detail. BTR3K is quite handy here, because it has both an outstanding amount of detail, clarity and punch, but also manages to take some of the edge off, leaving the punchy and hard-hitting nature of R2, but making them easier to listen to for long periods of time. 
FiiO BTR3K + Dita Fidelity (60 USD + 1300 USD) – Dita Fidelity is what I would call a magic IEM, so refined, so clear and so detailed, that it forgot to center much on the musicality. BTR3K is quite great at taking some of the edge off, giving the Fidelity a fuller, more musical sound, and smoothing some of the treble, making them far less aggressive and more enjoyable. 
Value and Conclusion
The value of BTR3K is simply great, it is not pricey for the quality and the options it has, including LDAC, aptX, aptX HD, aptX LL, and having both a balanced and a Single Ended Output, along with the small shape, all while still having a good battery life. In total, the value is simply excellent.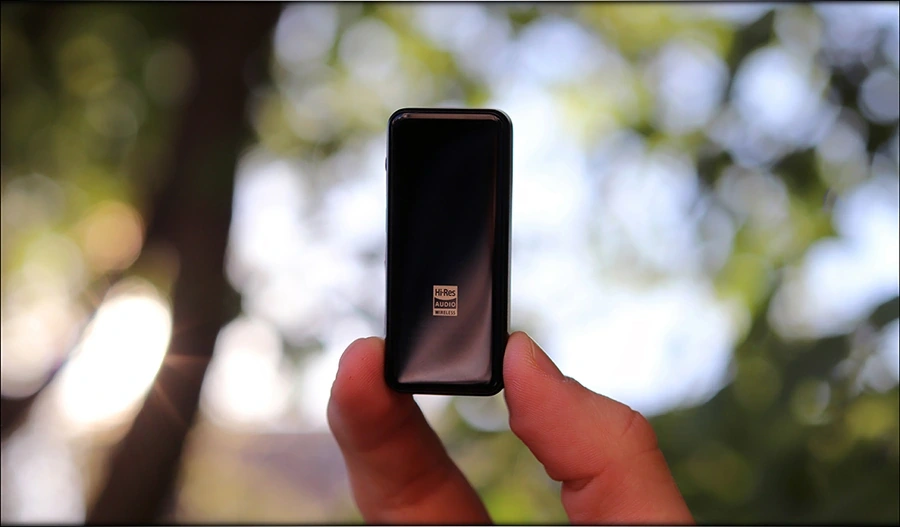 The package is a bit disappointing though, with not a lot of extras included in the package from the start, and besides the plastic case which you use to clip it to your shirt, you don't really receive much extra. On the other hand, the build quality is great, a fully metallic device, with great support for bluetooth, which works as a USB DAC too, and which can drive pretty much any IEM on the market, and even most easy-to-drive headphones and portable headphones. 
Not only that, but with its full, lush sound, smoother midrange and unintrusive, relaxing treble, BTR3K is a great pair for brighter, colder, neutral and typically aggressive or fatiguing IEMs and Headphones, making it an ideal source, especially if you're deep invested in Chi-Fi in general.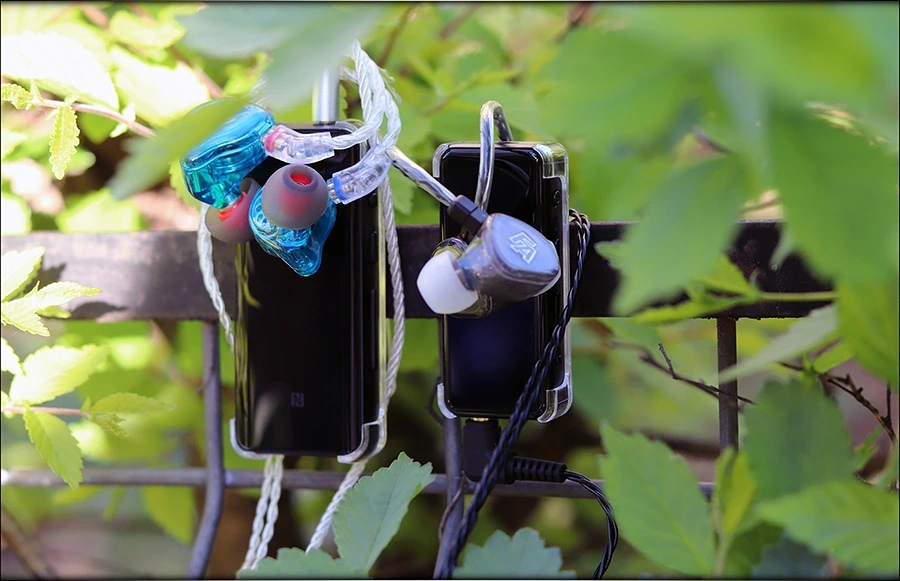 At the end of this review, if you checked out FiiO BTR5, and if you didn't feel like it was the right choice for you, or if you simply want a smooth, laid back DAC/AMP that supports all the bluetooth codecs out there, if you want it to be ultra-portable, and if you own brighter, colder or aggressive IEMs, I totally and fully recommend FiiO BTR3K for you.  
---
--- Please remember to stay safe, and always have fun while listening to music!---
 - If you have a dime to spare, please donate, and help us! It would make the day brighter for me and my wife- 
---
Full Playlist used for this review
We listened to more songs than those named in this playlist, but those are excellent for identifying a sonic signature.  I recommend trying most of the songs from this playlist, especially if you're searching for new music! The playlists are different for Spotify, Tidal and Youtube, and based on the songs I enjoy and are available on each!
https://www.youtube.com/playlist?list=PL_cjBXGmwSHSdGcwuc_bKbBDGHL4QvYBu
https://open.spotify.com/playlist/5J3oloz8Riy9LxEGenOjQ0?si=979ba4f082414be7
https://tidal.com/browse/playlist/330fd544-8e5b-4839-bd35-676b2edbb3d5
--- Contact Us ---





---