Less Than Perfect, More Than Expected – iFi iSilencer Plus USB Filter Review
The iFi iSilencer Plus USB Filter is priced at 50 USD, and it is a USB 3.0 Filter, mainly used for filtering the noise of your USB plugs. It comes in handy when you're using your computer to listen to music, and since there aren't many alternatives out there, the comparison part will not exist, and the pairings part will be transformed a bit, and integrated in the Sonic Quality part of today's Review.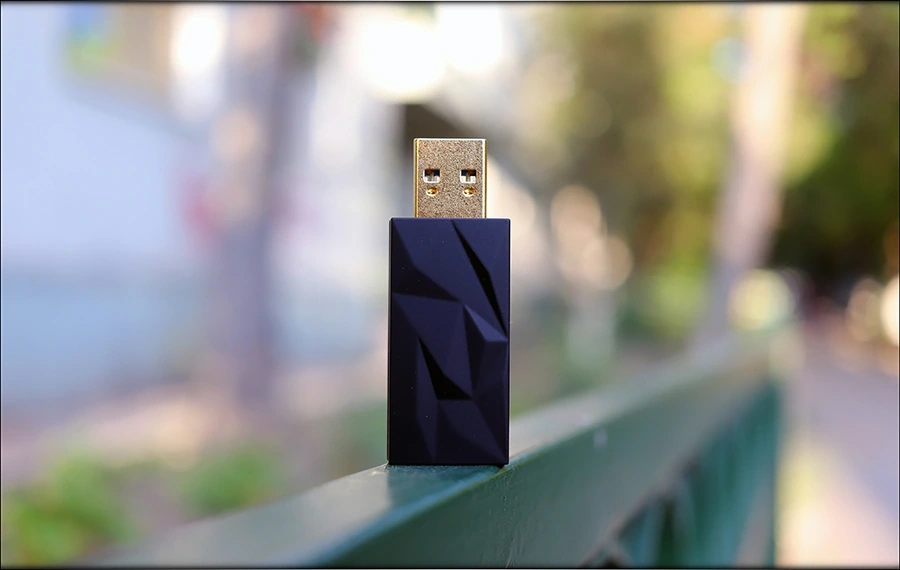 Introduction
iFi is one of those companies with great PR, great support and which is known and loved by the community already. I already reviewed many products made by them, including the iFi xDSD, iFi iDSD Micro Black Label, iFi xCan, and many others. The biggest feature of them was the outstanding support from iFi, so even if you're going for an accessory like the iSiliencer Plus, you'll still have their full support. 
It should be noted that I have absolutely no affiliation with iFi. I'd like to thank iFi Audio for providing the sample for this review. This review reflects my personal experience with iFi iSilencer Plus. Every opinion expressed is mine and I stand by it, the purpose of this review is to help those interested in iFi iSilencer Plus find their next music companion. 
Product Link
You can purchase the iFi iSilencer Plus 3.0 from www.amazon.com : https://www.amazon.com/iFi-iSilencer-Eliminator-Suppressor-Adapter/dp/B084BZ7PGF/
Packaging
First things first, let's get the packaging out of the way: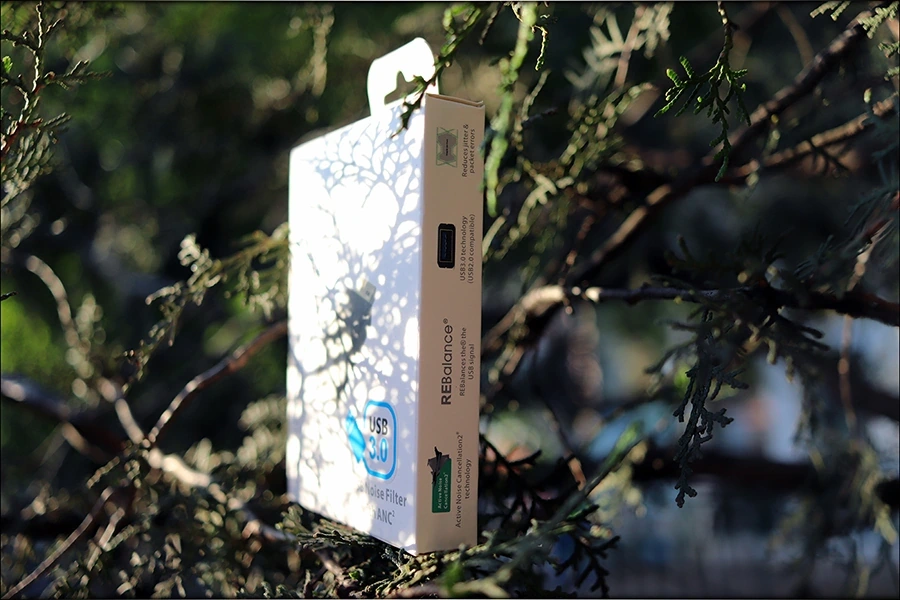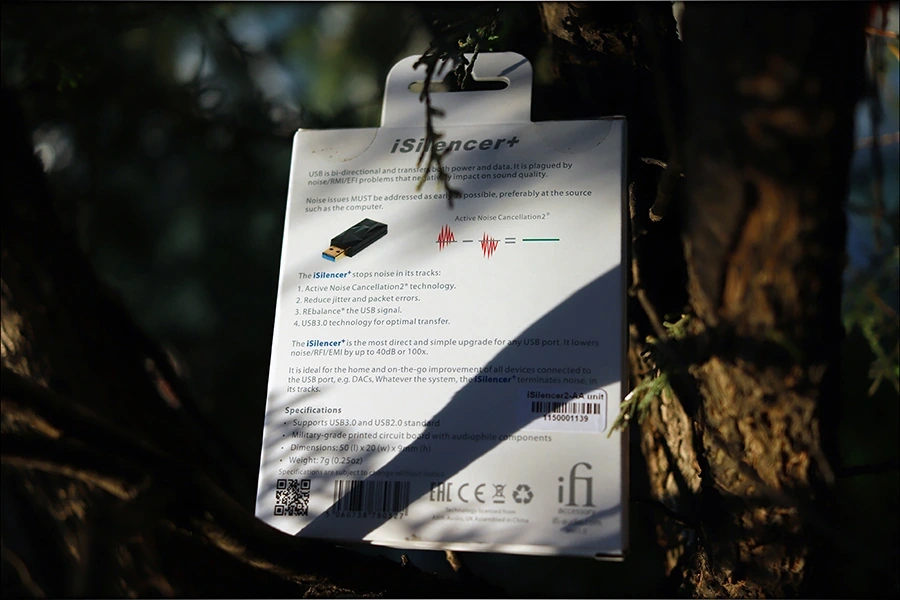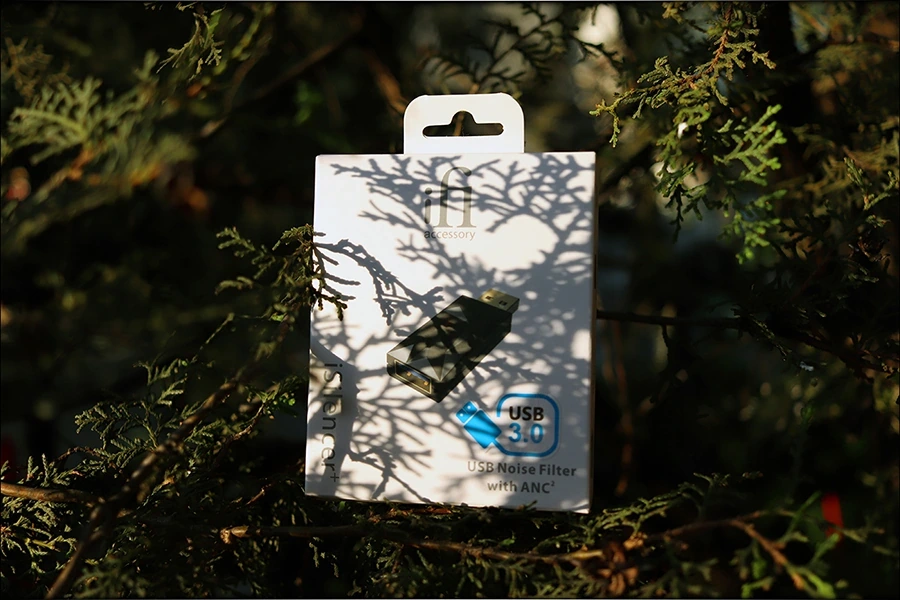 The package is very simple. In fact, besides the iSilencer Plus, there's hardly anything else inside the package, but given its purpose, there's not much else you could need to use it. 
I would like to note that it is improbable to use the Type-C version with the same success as the USB-A, because most devices with a Type-C port are smartphones, and those are already pretty silent and have low noise at the USB Port level. 
Video Review
Build Quality/Aesthetics/Functionality
Although the unit is fairly simple, it is noteworthy that it is a well-built unit. It mainly mainly looks like a USB Stick, with a USB input, a USB output, and a plastic body in between. The body has a beautiful design, is made of a softer plastic that's pretty nice to feel, and the unit has golden plating on the USB connectors.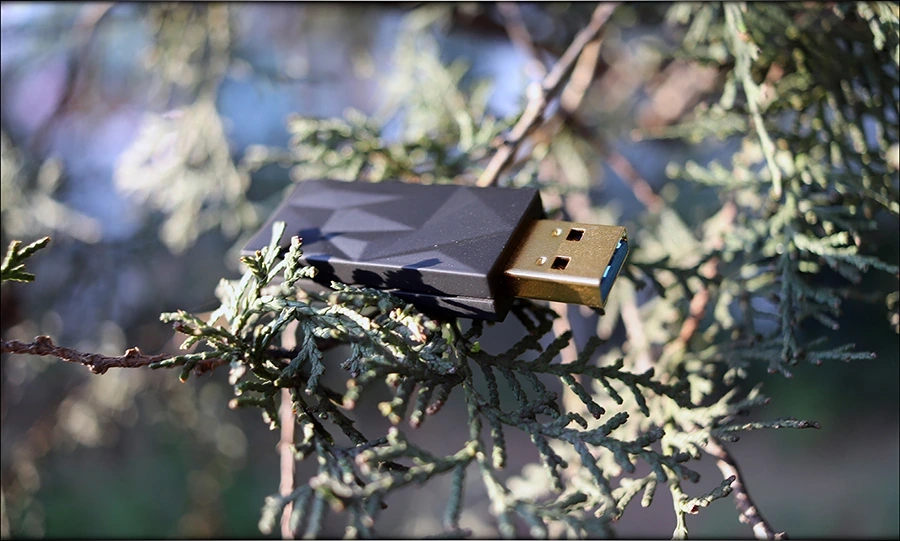 The main idea behind it is that your computer's USB output is pretty noise, thanks to the power supply, which is never that silent, and because the USB output gets noisy from your motherboard, which is always doing something. There's also the CPU, GPU, and RAM, everything adding the the overall electronic noise that your soundcard may inherit from your computer. 
From the get-go, the iPurifier Plus won't work with everything out there, and it will not do much for most of iFi's own products, since those are already pretty well isolated from noise, having the same technology embedded from the factory. It is not quite like adding galvanic isolation, but this is pretty much what it tries to do / simulate. 
The results vary as much with your source, as they vary with your current DAC / DAC-AMP. This is because your source may not be or may be extremely noisy, and your DAC-AMP or DAC may be very sensitive, or it may not be sensitive at all to the noise of your source. All in all, you're better off thinking about the iSilencer Plus as an experiment, and a subjective one at that. 
Sound Quality
To be able to hear the results, I actually tried multiple configurations, and with some the sound improved a bit, with some there was no big difference, while with some the sound felt a bit less dynamic. It is hard to tell why this happened, since I do not have the equipment and measurement rig to measure, and even if you search sound science forums, you'll find that some older reviews posted there show vastly different results from newer one, as the team there improved their equipment.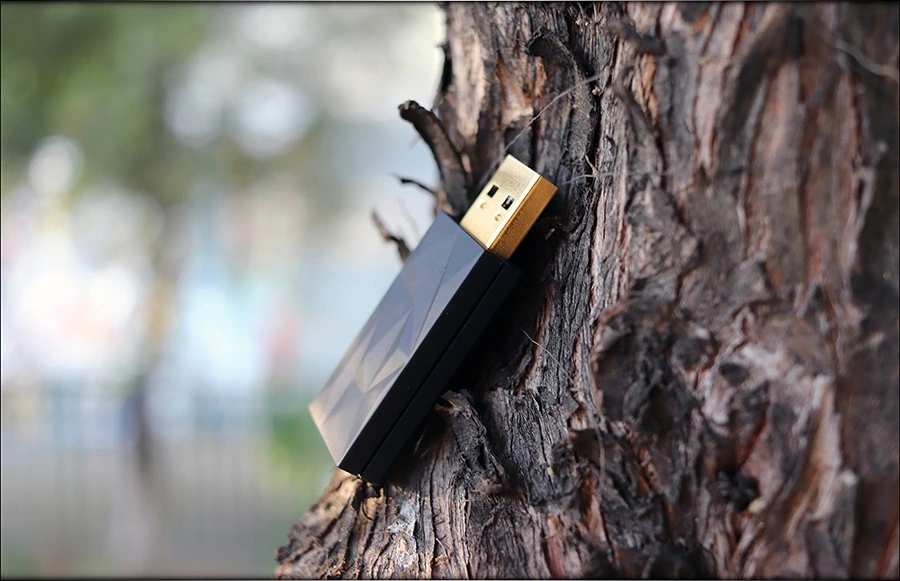 As I gave up trying to measure the iSilencer Plus, I got curious to hear it, what it does, and see where it made the largest difference. Starting with the most banal of setups, I could hear a clear improvement with the FiiO K5 PRO DAC-AMP. Especially while using its headphone output, I could hear a blacker background, with a deeper soundstage and it felt like a source of chatter was removed from my music. I tried to do absolute volume matching with a volume meter to get proper results. 
With USB Headphones, like Sennheiser Momentum 3 Bluetooth Headphones, or HIFIMAN Deva, when used wired, I could hear no differences when using the iSilencer Plus. The signal, in this case, may be passing through the battery of the headphones, situation in which it is already pretty silent. For a device like the iFi iSilencer Plus, the main components would be large capacitors, and a USB Headphone that has batteries already tends to show very little differences. 
I actually thought the sound was less dynamic and a bit faint with USB DACs that take power from the USB port. Something like the Earstudio HUD100 sounded less dynamic, and it was already not very driven. With Lotoo Paw S1, the differences were positive, but not strong, while with the iBasso DC01, the results were not positive, and the sound was a bit faint and lacked dynamics a bit. 
The largest positive results were, by far, with desktop setups, like with the Mytek Brooklyn DAC+, where I could hear a very clear noise going out when using the iSilencer Plus. In fact, the USB input of the Mytek Brooklyn DAC+ was quite noisy, and I used to rely on the optical input often to enjoy it. The same could be said about the M2 Tech Young MK III, which was more clear, and somehow smoother after adding the iSilencer Plus. Everything was even more noticeable when I was using the DACs above as DACs and powering speaker amplifiers, and using large desktop speakers. Seems like that's where you should be using the iSilencer Plus, or at least where I could hear the largest difference. 
Value and Conclusion
The value of the iSilencer Plus is not bad at all, since it is a 50 USD accessory, and if it works with your system, it would save you hundreds of USD that other USB filters would cost.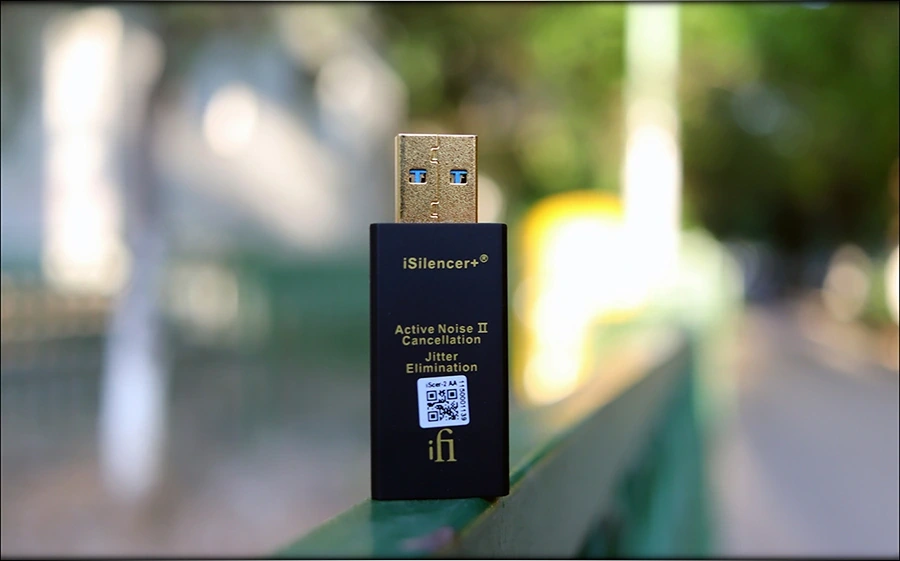 The same can be said otherwise, if you purchase it, and if it doesn't make a big difference, you only lost 50 USD, which is less than the price of an average upgrade cable, for an IEM. 
The build quality is great, and iFi offers excellent support for their products, so you won't be on your own if you chose to get it, and if you use larger, more expensive DACs, especially if you want to filter the USB input in a setup that uses larger desktop speakers, you're far more probable to enjoy the iSilencer Plus more.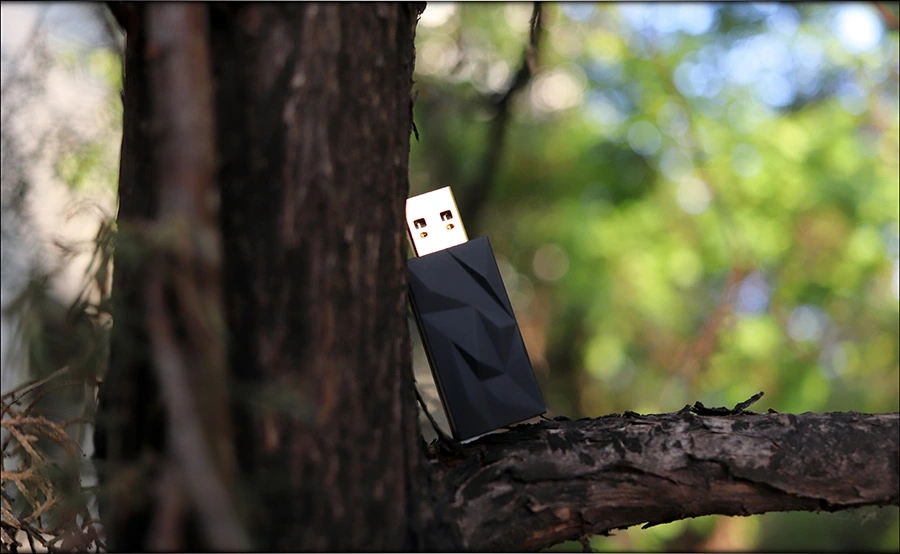 At the end of today's review, if you're looking for the best USB filtering on the cheap, if you have a larger speaker setup, especially one you've invested a lot in, and if you want to bring it to the next level, I totally recommend going with the iFi iSilencer+, an affordable way of improving your listening setup.  
Product Link
You can purchase the iFi iSilencer Plus 3.0 from www.amazon.com : https://www.amazon.com/iFi-iSilencer-Eliminator-Suppressor-Adapter/dp/B084BZ7PGF/
---
--- Please remember to stay safe, and always have fun while listening to music!---
 - If you have a dime to spare, please donate, and help us! It would make the day brighter for me and my wife- 
---
Full Playlist used for this review
We listened to more songs than those named in this playlist, but those are excellent for identifying a sonic signature.  I recommend trying most of the songs from this playlist, especially if you're searching for new music! The playlists are different for Spotify, Tidal and Youtube, and based on the songs I enjoy and are available on each!
https://www.youtube.com/playlist?list=PL_cjBXGmwSHSdGcwuc_bKbBDGHL4QvYBu
https://open.spotify.com/playlist/5J3oloz8Riy9LxEGenOjQ0?si=979ba4f082414be7
https://tidal.com/browse/playlist/330fd544-8e5b-4839-bd35-676b2edbb3d5
--- Contact Us ---





---