HIDIZS AP80 PRO-X Red Copper Limited Edition – Music Travels Through Metal
HIDIZS AP80 PRO-X Red Copper is a 250 USD DAP Portable Music Player which is limited to 500 units world wide, and is a special edition of the traditional AP80 PRO-X, and has a superb copper casing, along with very similar design and abilities as its traditional brother. It will be compared to other high quality DAPs, including HIDIZS AP80 PRO-X (199 USD), iBasso DX120 (300 USD), Cayin N5ii (379 USD), and Opus #1S (599 USD). 
Introduction
HIDIZS is one of the most popular boutique audio makers, having a rich selection of entry-level products that offer outstanding price / performance ratio, good support for those products, and high availability through a series of stores. They also have a self store, and although I don't make nothing if you use it, you can use the code "AUHE5" for 5% off all your purchases. You can also order HIDIZS products from Amazon, where I am an affiliate and earn a minor tip for my work, which keeps my tummy full and hands typing. The copper variant is limited to 499 units worldwide, and it is not much pricier than the standard AP80 PRO-X DAP, so you can grab it for a little extra magic, and have the red copper shell, and a slightly heavier DAP, for a hopefully different sound. 
It should be noted that I have absolutely no affiliation with HIDIZS. I'd like to thank HIDIZS for providing the sample for this review. This review reflects my personal experience with the HIDIZS AP80 PRO-X Copper Music Player. Every opinion expressed is mine and I stand by it. The purpose of this review is to help those interested in the HIDIZS AP80 PRO-X Copper Music Player find their next music companion. 
Product Link
You can grab one from www.amazon.com here: https://amzn.to/3VxHpfj
If you're in the UK, you can grab one from www.amazon.co.uk here: https://amzn.to/3Fe7YPC
And if you're from Europe, you can grab one from www.amazon.de here: https://amzn.to/3Fe7M2Q
Build Quality/Aesthetics
The overall design and build of AP80 PRO-X Copper is basically the same as the standard AP80 PRO-X, and I could copy over the whole thing, or ask you kindly to check out my full written review on the original AP80 PRO-X, to check out how the new Copper MQA DAP will work like.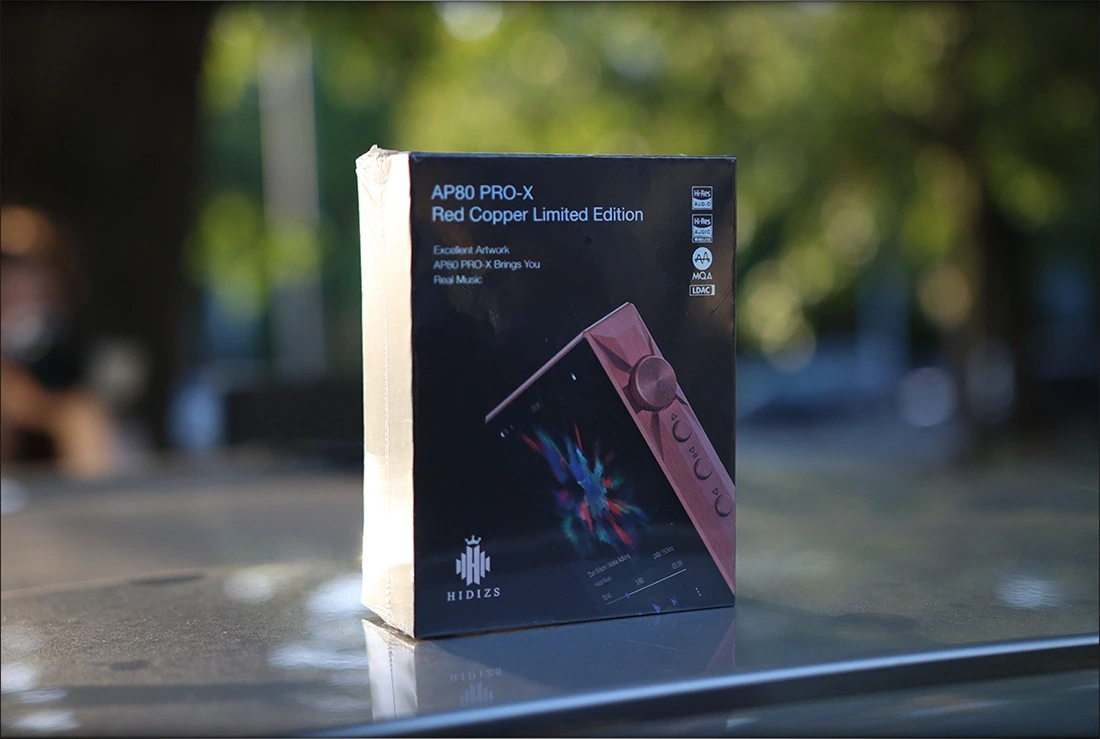 The biggest difference is the copper casing for the new AP80 PRO-X, which is beautiful in reality, and also feels a bit heftier. It features MQA Playback, 2-Way Bluetooth, USB DAC functions, and everything the original AP80 PRO-X Black has. Everything about the new copper version is exactly the same internally as the Black version. 
Sound Quality
It is interesting to note that after giving AP80 PRO-X a little more time, I noticed more about its sound. I can't say that I noticed any differences between the copper and the usual black version in tuning or sound, so I can confirm now that unless the company is actively trying to improve the sound by having a copper version with different tuning, just changing and replacing the casing will not affect the sound in any significant way.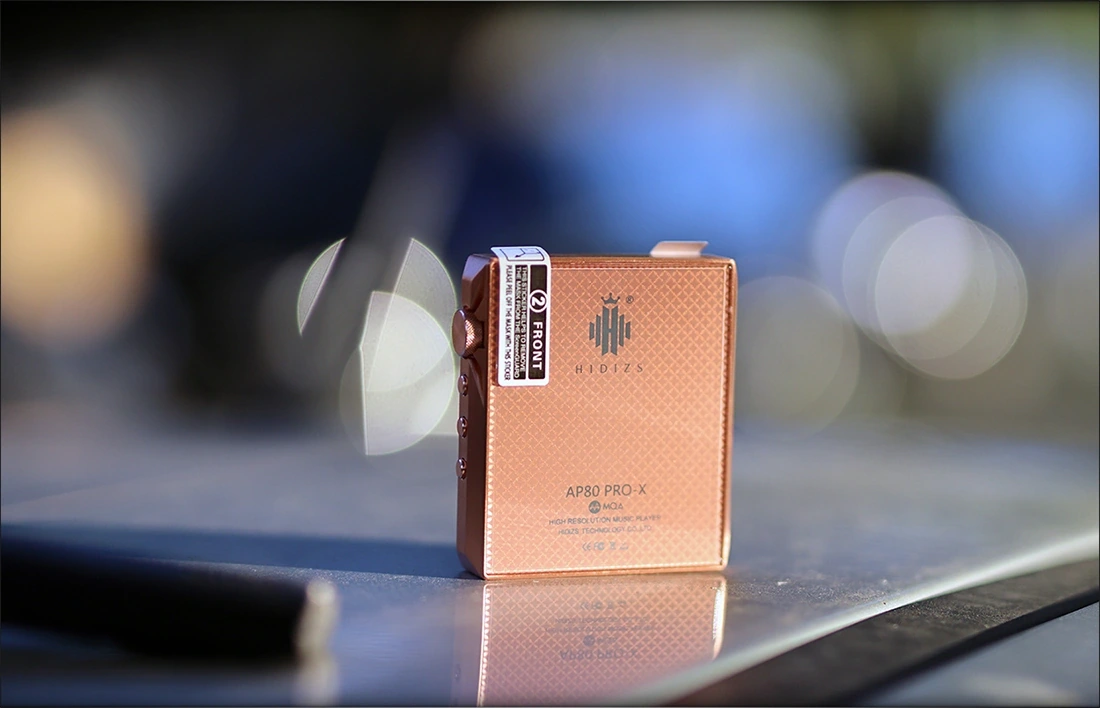 This being said, spending more time with the AP80 PRO-X Copper Limited edition has given me enough time to gain even more insight into how AP80 PRO-X Copper sounds like, what it does best and where it falls short. Like any device, it has both strengths and weaknesses, and I would say that the biggest strength it has is convenience. It can easily drive most IEMs, with no background noise or hissing, and it has good control, good sub-bass extension and good overall clarity with any IEM, from the meek entry-level chifi ones I reviewed recently, all the way to FiR Audio NE4 that I also reviewed recently. 
HIDIZS has a way of making great sounding products, and AP80 PRO-X is one of those, having a really neutral-natural presentation, with a bass that's not overly uplifted or enhanced, but still present. You can always toggle in some effects as provided by Hiby with their MSEB EQ functions, and that can add some warmth, or even sub-bass extension to AP80 PRO-X. The thing with it is that even the copper version has a very neutral bass presentation and the sub-bass doesn't have a lot of substance. They went for a neutral signature that could easily be combined and paired with most IEMs, which is respectable, but in my listening experience, I prefer a bit more bass. 
The midrange is still the same as that of AP80 PRO-X Black, a natural / neutral presentation, with an intimate soundstage, but good resolution, detail and clarity. AP80 PRO-X Copper doesn't struggle with distortion or loud volumes for IEMs, and it is generally neatly controlled. Female voices and male voices are both presented smoothly, and if anything, the midrange feels like the most central element of its sound, and like the most forward part of its presentation. 
This brings us to the treble, which is generally slightly smooth, clean and not offensive, leading to a pleasing long-term listening experience. The presentation is generally relaxed without too much emphasis on attack and dynamics, but with good resolution. The treble extension is good, it has good air and shimmer for cymbals on really aggressive songs, but for most music the treble stays within what I'd consider to be smooth and effortless, though quite relaxed too. 
Comparisons
HIDIZS AP80 PRO-X Copper vs HIDIZS AP80 PRO-X (250 USD vs 199 USD) – So in a few words, sonically there won't be any difference between the two. Internally, they are exactly the same DAP and behave exactly the same. There isn't any difference in function, or OS either. The original black is lighter, the Copper is heavier, the copper version looks much better to me in person, both have MSEB and the same set of features. You should purchase the one that looks the best to you. The copper version is a limited edition and won't be available forever, so if you plan on purchasing it, it would be better to try and to it before they're all gone. 
HIDIZS AP80 PRO-X Copper vs iBasso DX120 (250 USD vs 300 USD) – iBasso DX120 has a much larger design, but also considerably better driving power. The sound is warmer, more dynamic and more punchy for DX120. The system itself is similar in speed and operation, but DX120 is generally better if you have a wide selection of IEMs and headphones, as thanks to its higher driving power it can do a better job with headphones. The overall EQ functions are better for AP80 PRO-X as I find MSEB to be easier to use and easier to get what I want to do than using traditional EQ as iBasso has, but both make good portable music players. If you don't mind the weight, DX120 is better with both IEMs and large headphones, while if you want something tiny and portable, like about 20% of the size and if you mainly want IEMs, and if you want some EQ, AP80PRO-X Copper would be what you're looking for. 
HIDIZS AP80 PRO-X Copper vs Cayin N5ii (250 USD vs 379 USD) – We have a strong warm and smooth sounding performer in N5ii, but the display quality is infinitely better on AP80 PRO-X Copper, it also has a much lower noise floor and better control with lower distortion. Despite the price being lower for AP80 PRO-X copper, the system is smoother, faster and everything works more naturally. The sound is more neutral for HIDIZS, but both are fairly intimate in the soundstage. Overall, at this moment I'd grab an AP80 PRO-X for improved portability, especially if you're using IEMs, as N5ii can be a bit noisy with them, but N5ii has a higher driving power if you're using full sized headphones. The MSEB EQ provided by Hiby is a great helping hand if you want to experiment with EQ. 
HIDIZS AP80 PRO-X Copper vs Opus #1s (250 USD vs 599 USD) – There's more driving power to be had with Opus #1S, but the firmware and overall system feels considerably more recent and faster on AP80 PRO-X. I also noticed that the noise floor is higher on #1S and listening to them side by side, and using the same IEMs, AP80 PRO-X Copper has a lower noise floor, less hissing and it is generally more pleasing to listen to and enjoy. The soundstage is wider as presented by #1S, and it has a bit more warmth in the midrange, but it doesn't have access to MSEB and the advanced EQ functions that Hiby offers for Hidizs and their DAP. It is much easier to tune AP80 PRO-X Copper and to get the sound you want, while with #1S it is almost impossible to properly tune and give it the sound you may want. The tiny Hidizs DAP is considerably smaller, more portable and more ergonomic, although both look good in person. #1S is quite thick for today's standards and compared to everything I used lately. 
Value and Conclusion
Given the chance, I'd always go for HIDIZS AP80 PRO-X Copper instead of the standard, just because it looks so darn nice and feels so nice in hand. Sonically they're really similar and I can't really say if the difference justifies the increase in price, it is more of a limited edition product with a better aesthetic and pricier casing.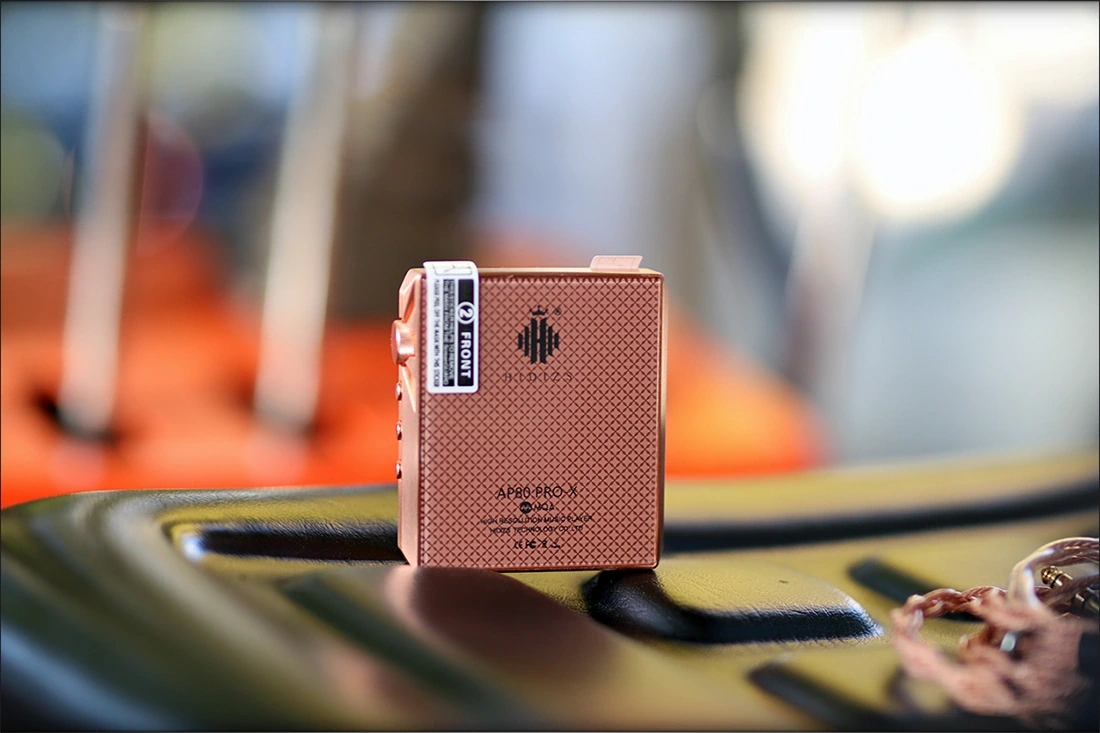 At the end of the day, if you like the idea of a micro DAP, but want something lush and luxurious, beautiful, yet still very mindfully priced, HIDIZS AP80 PRO-X Copper Limited Edition is an outstanding option, especially if you want all of the features the standard has but couldn't pull the trigger on yet. 
Product Link
You can grab one from www.amazon.com here: https://amzn.to/3VxHpfj
If you're in the UK, you can grab one from www.amazon.co.uk here: https://amzn.to/3Fe7YPC
And if you're from Europe, you can grab one from www.amazon.de here: https://amzn.to/3Fe7M2Q
---
--- Please remember to stay safe, and always have fun while listening to music!---
 - If you have a dime to spare, please donate, and help us! It would make the day brighter for me and my wife- 
---
Full Playlist used for this review
We listened to more songs than those named in this playlist, but those are excellent for identifying a sonic signature.  I recommend trying most of the songs from this playlist, especially if you're searching for new music! The playlists are different for Spotify, Tidal and Youtube, and based on the songs I enjoy and are available on each!
https://www.youtube.com/playlist?list=PL_cjBXGmwSHSdGcwuc_bKbBDGHL4QvYBu
https://open.spotify.com/playlist/5J3oloz8Riy9LxEGenOjQ0?si=979ba4f082414be7
https://tidal.com/browse/playlist/330fd544-8e5b-4839-bd35-676b2edbb3d5
--- Contact Us ---





---