Meze 99 Classics Cables – Silver and Balanced
Meze 99 Classics is one of the first headphones I ever reviewed, and it is a headphone I still love and feel quite happy to listen to. Today we take a look at the silver cables for them. They have quite a unique, warm and musical sound, with a strong bass, but they have a lot of headroom so you can EQ them quite heavily to get a more traditional V-shaped sound out of them. Meze has many other cards up their sleeve and they're working on high-end Planar headphones these days, namely Empyrean. Anyone who has ever worked with Meze can tell about how trustable and reliable they are, and about how they do care about their customer and will walk the extra mile to ensure that you're happy using their products, being in my top ten companies I trust and would entrust my money with.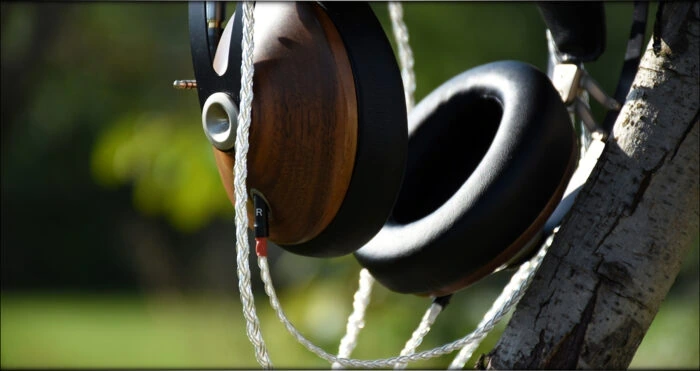 It should be noted that I have absolutely no affiliation with Meze, I am not receiving any incentive for this review or to sweeten things out. This review is not sponsored nor has been paid for by Meze or anyone else. I'd like to thank Meze for providing the sample for this review. The sample was provided along with Meze's request for an honest and unbiased review. This review will be as objective as it is humanly possible, and it reflects my personal experience with Meze Silver Plated and Balanced Cables. Every opinion expressed is mine and I stand by it, the purpose of this review is to help those interested in Meze Silver Plated and Balanced Cables find their next music companion. 
Product Link
You can get the Meze Silver Plated Balanced Cable from www.amazon.com here: https://www.amazon.com/Classics-Silver-Plated-Upgrade-Cable/dp/B0822VDJB2/
You can get the Meze Copper Balanced Cable from www.amazon.com here: https://www.amazon.com/99-Series-2-5-Balanced-Cable/dp/B07FQ2BCK5/
Packaging

First things first, let's get the packaging out of the way:

Balanced Cable: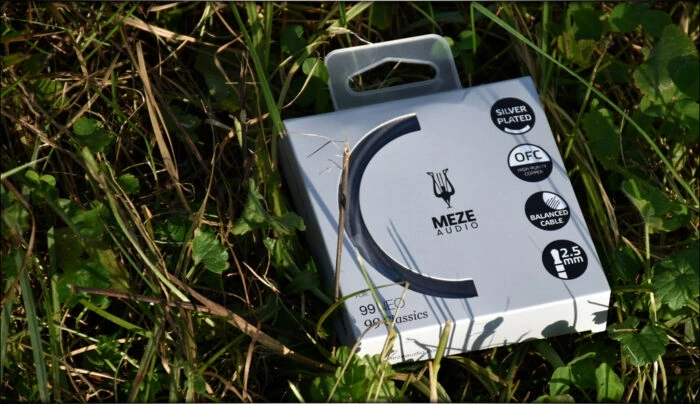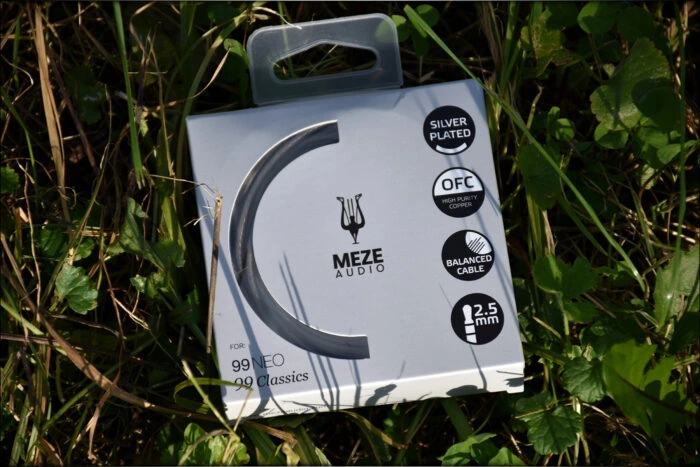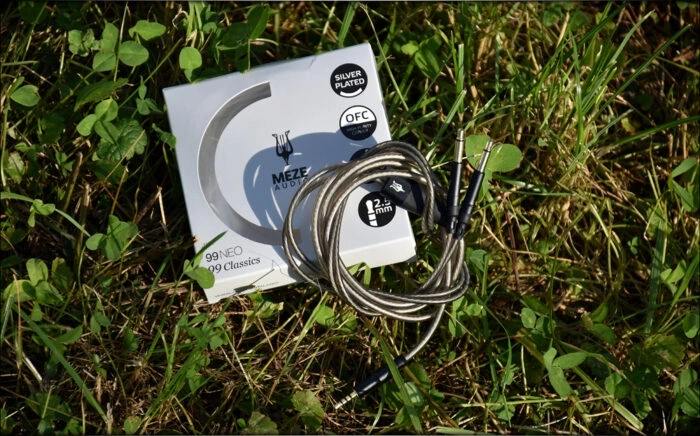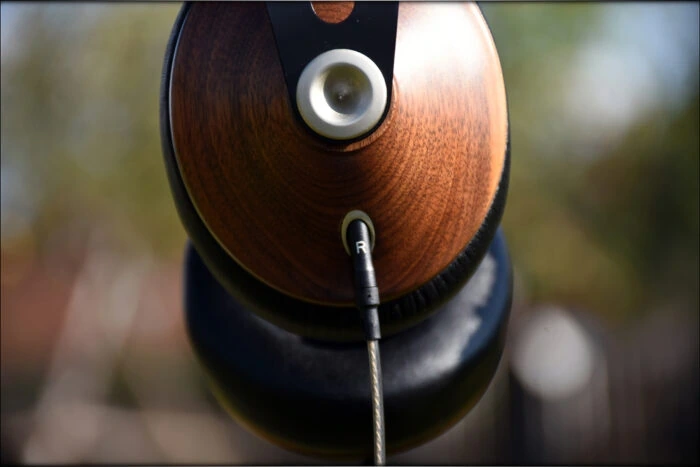 Silver Plated Cable: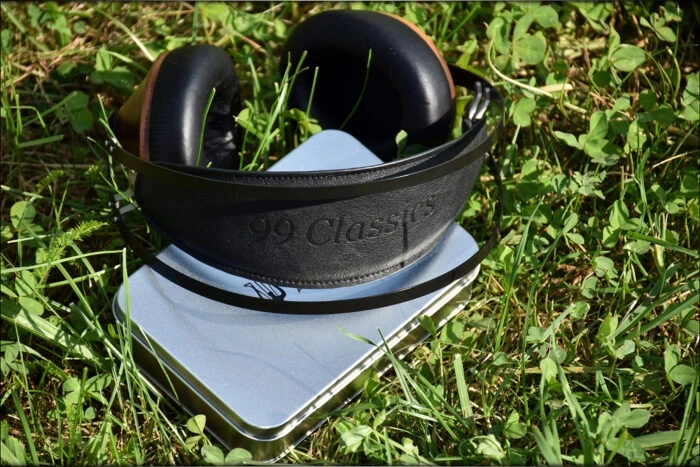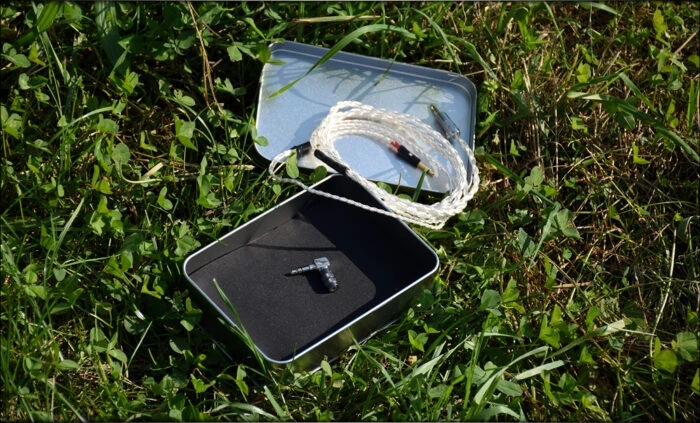 The two cables have a fairly different package. 

The balanced cable comes in a small cardboard box, while the silver cable comes in a larger metallic package, being quite carefully packaged so that it doesn't scratch. There isn't much else besides the cables included in either package, but those are already accessories, and they do not need anything else to be packaged with.

Purchasing the Silver Cable is a more exquisite experience, and the metallic case will surely come in handy for something else as well, for example, for storing your collection of IEMs, or for storing your Players, or other accessories. 

This being said, the internal composition of the cables is actually similar, Silver Plated, Oxygen-Free Copper. 



What to look in when purchasing a Cable or other audio accessories

https://www.audiophile-heaven.com/p/what-to-lookl.html



Build Quality/Aesthetics/Fit/Comfort

The cables are quite different in terms of aesthetics, fit and comfort. 



The Balanced Cable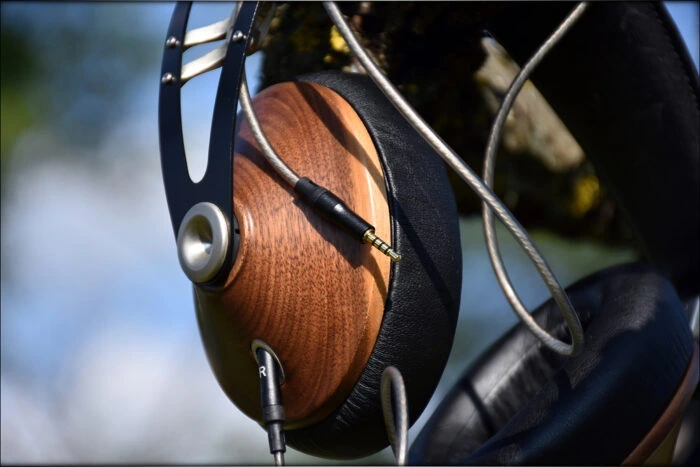 This is the less expensive option, and it is based on the normal Meze 99 Classics cable in terms of overall aesthetics. It comes with a 2.5mm ending, and it is a silver plated, high-purity copper cable. In perspective, this is an interesting choice for materials, as they should provide both the warmth of copper and the sparkle in the treble that Silver tends to add. 

The cable itself is a bit more springy than the original Meze Cables, and it has a different jacket, having a transparent jacket, where the original Meze cables came with a textile jacket. There are no microphonics I can hear, and the cable itself feels nice, and it feels like a worthwhile upgrade from the original, if you wanted to have a Balanced cable. The main theory behind wanting a balanced cable is that, for most Players, DACs and AMPs, the balanced stage will provide a few advantages, like better channel separation, better power delivery, better control, less overall distortion, and an improved overall stereo image. This being said, not everyone will be quite as sensitive to the differences, and sometimes some players or amplifiers only offer a balanced output for a certain combination of operational amplifiers and buffers. The balanced output tends to have two separate amplifier structures, one for each channel, the most major difference being that the ground is separated between the left and the right channel. This can result in huge differences in sonics between the balanced and the Single Ended stages of that amplifier, and some companies only employ Balanced for some designs, like FiiO's and iBasso's 4.4mm Balanced AMP modules for X7mkii and DX200 respectively. 

Some designers will decide to just double the same design for both channels, when making a balanced module, while others will redesign the entire amplifier with a much different configuration, for a better performance in the balanced mode. 

Balanced mode usually tends to also be louder than single ended. 

This being said, the cable from Meze is quite a good option if you already have a balanced capable source and if you want to explore its full potential, as this cable has gold plated jacks, a really beautiful overall design, and a sturdy, yet flexible construction. 



The Silver Cable



Although I will be naming this The Silver Cable, actually it is also an Oxygen-Free Copper Silver Plated Cable, not a pure silver one. 

The Silver cable from Meze is quite another story entirely. This one is much thicker than the original cable, is braided, and offers a much more interesting aesthetic, having a professional feel to it. This one is heavier than the original, or the balanced, but it is more flexible, and it is not quite as springy as the balanced cable. Overall, this feels like the best cable for Meze 99 Classics in terms of aesthetics and comfort. 

The Silver Cable also comes with a balanced plug, and with an adapter from the 2.5mm balanced connection, to a 3.5mm single ended connection. This means that you will be able to explore the full potential of your player with the silver cable, regardless whether you have a single ended amplifier, or a balanced one. 

The glossy finish on the cable's plugs and the gold plating on the jacks is one of the best I've seen, and the entire cable feels like a high-end component of a high-end system, with no sacrifices being made in the quality department. It also bears some of the charm of a DIY cable, in terms of aesthetics. 

Silver is an excellent material to make your cables from, it tends to have a specific sound, which is usually brighter and more detailed, and while I am not exactly an engineer able to speak books about it, there are articles that explain why the changes in the cable's core components and structure will lead to changes in sound. 



Sound Quality

I need to begin by saying that I did my best to keep the volume as closely matched as possible, and that I did my best to keep the test as reliable as possible. I have taken part in multiple tests in Romania, including double-blind tests, where the results were quite clear, that cables, each have their own specific sound. This can be attributed to many phenomena in electronics, including even mismatching impedances (which is a much more serious effect than might seem), but regardless, I will not talk about why each cable sounds that way, but about how each of them tends to sound, to provide a reliable review where I can. 



The Balanced Cable


This one is quite complicated to describe, but after long listening, it tends to be quite a bit more revealing than the stock cable, and it also tends to sound slightly more balanced. There is a feeling of precision, and each musical note feels better defined, with all details being slightly better revealed, and with a fuller overall sound, making Meze 99 Classics a better headphone. Voices tend to be a bit more natural, and stringed instruments also tend to sound a bit sweeter and more pleasing. 

There is a feeling that the cable gives the sound a larger soundstage, with a wider overall presentation as well. 

This being said, the cable will not change the headphone into a different one, but it will refine it into a better one. 



The Silver Cable



The Silver Cable is quite a different story, this time the differences are easier to hear and more pronounced. Regardless whether it is being used in Single Ended or Balanced modes, the Silver Cable tends to make Meze 99 Classics sound more open, much more balanced, with less bass quantity, a tighter and more refined bass, with a sparklier and livelier treble, with a much more detailed overall presentation, and with a better overall control over the entire sonic spectrum. The overall feeling is that the sound is more natural, more alive, and more vivid, while using the Silver Cable.

Another thing to keep in mind is that the mid-bass, which was quite enhanced, becomes attenuated with the Silver Plated cable, and the sub-bass gets stronger, and tighter, which means that the entire headphone gets more punchy and nuanced, more controlled and has better overall rhythm when using the silver plated cable. 

There is a clear improvement in terms of soundstage, both in the width, which is now quite wide, and in the depth, which is now deeper, Meze 99 Classics also gaining better overall layering from this cable. 

This being said, not even the Silver Cable won't make the headphones a different product, they are just much better presented and more balanced, more enjoyable, and have a more pleasing sound. 



Usage

Here is a fun fact: The Meze cable can work with a multitude of headphones, including some much more expensive models from Beyerdynamic and other exotic headphones, making this a worthwhile upgrade, not only for Meze 99 Classics, but for other headphones as well.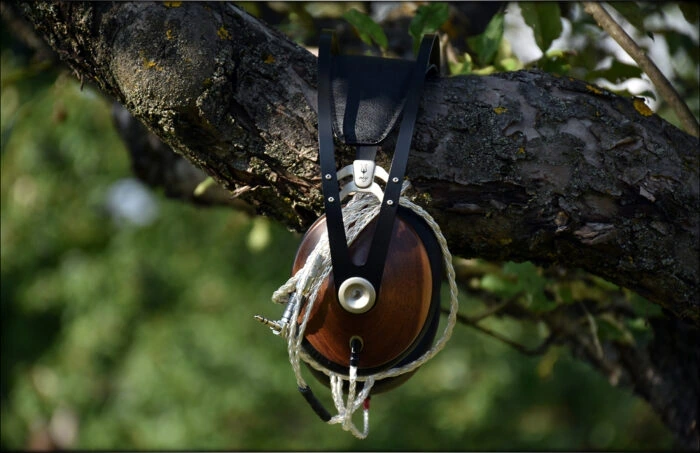 I have been able to successfully use the Meze Silver, and the Meze Balanced cable with Beyerdynamic Amiron and even gave them a go with Brainwavz Alantra, so there is a huge potential hidden in those cables, especially for those sporting a higher end headphone, and looking to upgrade their cables. 

The portable usage is the best on the silver cable, which is both flexible, and also well made, without any kind of microphonics, and without any kind of issues. The Silver Cable comes with both a balanced and a Single Ended adapter, so you really get the best of both worlds. 



Furthermore, it seems that people have been using the Silver Plated cable for other headphones, like HIFIMAN Sundara as well, and I'm fairly sure it fits Brainwavz Alara as well. I'm fairly sure more people will chime in with other models that can use this cable, and for which this cable will be a real treasure. 

To be honest, I tend to use even Meze's basic cable with Beyerdynamic Amiron because it suits me better in length and ergonomics than the cable Amiron comes with, which is quite long. 



Value and Conclusion

I think that the review should have been done about Meze 99 Classics in general, but happily I reviewed them before, and in great depth. I loved them to bits back then, and even almost two years later, I still find them very enjoyable, and a great price/performance for a headphone. They are comfortable, have good ergonomics, and are absolutely beautiful in aesthetics.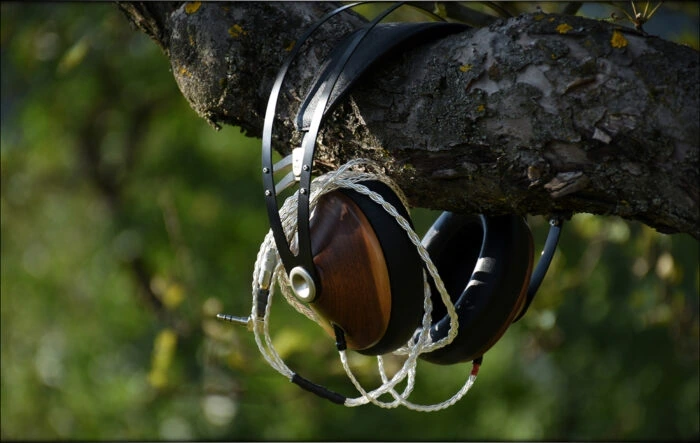 In fact, I did recommend an EQ profile for them, because I felt 99Classics were a tad too smooth, too dark, and a tad too bassy for my personal taste, and to make them easy to recommend universally, but happily they have a lot of headroom, and you can apply a lot of EQ without getting odd phase issues. Furthermore, they actually work so well with EQ, that you can get almost any signature you want of them, increase the bass, and they take it, make them V-shaped, and they work well. 

The one thing that some music and audio enthusiasts dislike though, is using EQ to tune their headphones. This is where Meze Cables come in handy. 

The balanced cable, is actually one-of-a-kind cable that has a really good price, sometimes going on sale for as low as 50 USD, making it an affordable upgrade for any headphone using this kind of socket, and offering compatibility with balanced amplifiers, which in my mind is quite good, especially for something that is hard to drive, or if you have an amplifier where the balanced output is really well implemented. 

The Silver Plated Copper Cable is actually quite a bit more interesting than I thought it would be, in combination with Meze 99 Classics. It really tends to tone them down and give them a sound I can consider more universal and better tuned for most listeners. Furthermore, the Silver Plated Copper cable tends to bring them a much cleaner, tighter, more balanced, more punchy and more versatile signature that works better with a wider range of music. 



If you're looking for an affordable cable to use for Meze 99 Classics or other compatible headphones, then the balanced cable is quite a great option, especially when it goes on sale, while if you're looking for a really good option, although it wasn't made to be affordable, priced at 200 USD, rather being made for the picky listener who wants to avoid using EQ to tune their headphones, and for those who really want a higher-end cable with a more professional and DIY look, which still matches Meze 99 Classics perfectly.
Product Link
You can get the Meze Silver Plated Balanced Cable from www.amazon.com here: https://www.amazon.com/Classics-Silver-Plated-Upgrade-Cable/dp/B0822VDJB2/
You can get the Meze Copper Balanced Cable from www.amazon.com here: https://www.amazon.com/99-Series-2-5-Balanced-Cable/dp/B07FQ2BCK5/
---
---
--- Please remember to stay safe, and always have fun while listening to music!---
 - If you have a dime to spare, and donate, to help us with electricity and work expenses, it would make my day much brighter, as it would help me improve things around the website and increase the frequency of my posts - 
---
Full Playlist used for this review
We listened to more songs than those named in this playlist, but those are excellent for identifying a sonic signature.  PRaT, Texturization, Detail, Resolution, Dynamics, Impact, and overall tonality are all revealed by those songs. We recommend trying most of the songs from this playlist, especially if you're searching for new music!
https://www.youtube.com/playlist?list=PL_cjBXGmwSHSdGcwuc_bKbBDGHL4QvYBu
--- Contact Us ---






---
---