Tin Buds 3 – Bluetooth TWS HIFI Experience
Tin Buds 3 is a 99 USD pair of TWS IEMs, with Bluetooth 5.2 protocols, 6.5 Hours of Play per charge, and Beryllium coated diaphragm drivers. They will be compared with other TWS IEMs, including Sports & Outdo Mifo S (169 USD), Tranya T40 (80 USD), NUARL N6 PRO (105 USD), and Yamaha TW-E3B (99 USD). 
Introduction
Tin HIFI made a new IEM and this time it is a wireless one, with Buds 3 being the first TWS they make as far as I am aware of. You should check out the latest deals on Linsoul and Amazon, as those are the places you're m,ost likely to find good deals at and to have a good experience with.
It should be noted that I have absolutely no affiliation with Tin HIFI or Linsoul, I am not receiving any incentive for this review or to sweeten things out. I'd like to thank Linsoul for providing the sample for this review. Every opinion expressed is mine and I stand by it. The purpose of this review is to help those interested in TIN HIFI T3 Buds find their next music companion. 
Product Link
You can grab one from www.amazon.com here: https://amzn.to/3GCCwfR
If you're in the UK, you can grab one from www.amazon.co.uk here: https://amzn.to/3GAk9s6
And if you're from Europe, you can grab one from www.amazon.de here: https://amzn.to/3GD8VDe
Build Quality/Aesthetics/Fit/Comfort
Tin buds 3 are a pair of tWS IEMs that are really comfy, as they follow the same custom-like design that all of the Tin HIFI earphones usually follow, but are somewhat smaller, with a resin body that's super comfortable when in contact with the ear, and they have no hard parts, no sharp edges, and no protrusions that would cause discomfort. 
Despite those being TWS IEMs, with batteries, Bluetooth DAC receivers and DACs inside, they have a low weight and are incredibly light, as I can barely feel them while wearing them. The driver is a 6mm Beryllium plated dynamic driver, and they have Bluetooth V5.2, connecting to my smartphone with APT-X. 
The battery life is quoted to be about 90 days of standby, and since I forgot to make the review for almost a month (they are small and easy to lose), they still had about 70% so the 90 days of standby is a believable quotation. About 6 hours of playback is what you'd get with medium volume, and you're looking at about 5 hours if listening loud. The case can charge them in about 1 hour, and holds 5 extra charges, which is really good. 
The case uses a type-C port for charging, but does not have quick or fast charge and takes quite a while to charge (around 2 hours in my testing). Speaking of the case, it is made of metal, fairly resistant to scratches, but has sharp angles. The lid slides laterally providing access to the earbuds, which is a new mechanism and I almost broke it trying to somehow lift that lid. It slides open quite easily if you shake it a bit, but it is held in place by a little magnet.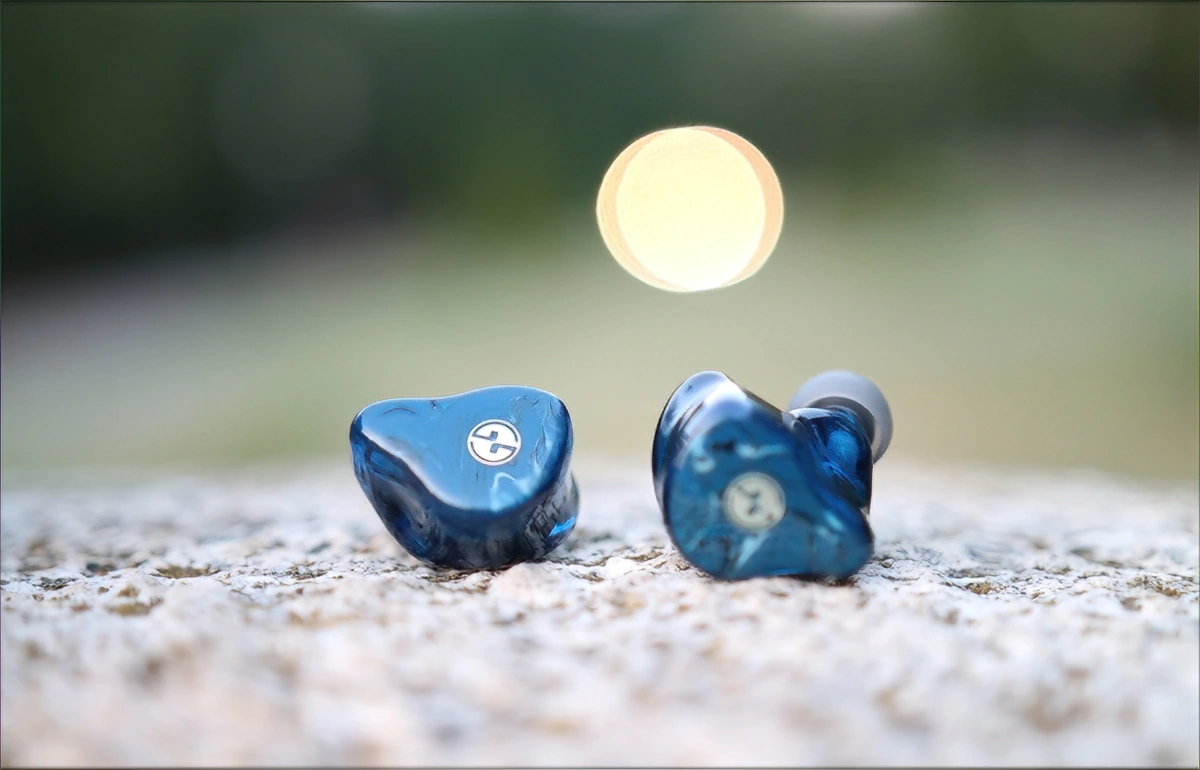 Now, onto subjective testing, the connection is superb, and I used Tin Buds 3 while cleaning my home with no problem. At max volume, they are loud enough to drown out the sound of my vacuum cleaner. While no music is playing, you can hear the background noise floor quite easily, and it is quite loud. In fact, at max it is about as max as I'd listen, around 120 dB, with no distortion, scoring high in my list for max loudness for a TWS IEM.
Sound Quality
Since this is a True Wireless IEM, the source will not make any difference and everything you hear with a smartphone, you'd hear with the best, priciest top of the line DAP. When it comes to the sound, they have a nice and pleasing tuning, but can be rather bright, open, and have a stronger bass presence too, being more of a V-shaped signature. Interestingly enough, the company, at least this time around, does a rather good job at describing what you'd get from Tin HIFI Buds 3, which is a deeper, slightly warm bass, natural and clear midrange and bright, clear treble, a traditional V-Shaped signature with no muddiness.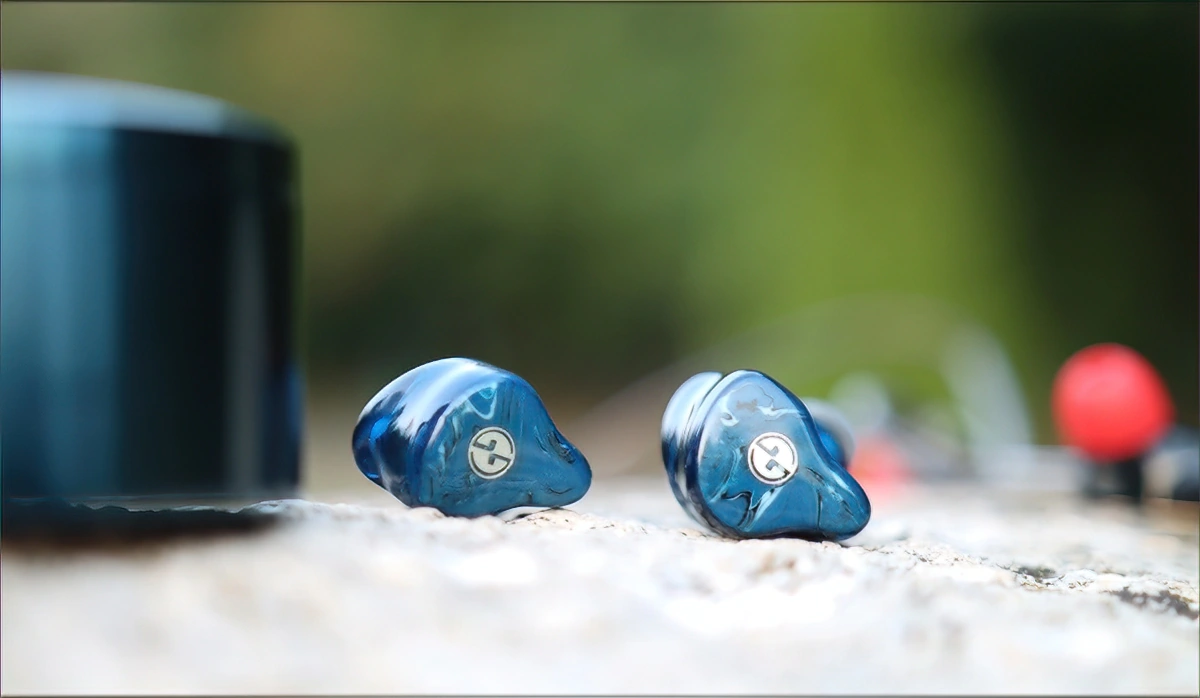 Traditionally, Beryllium coating tends to add a bit of extra warmth to sound, while for Tin Buds 3, the sound is rather bright and somewhat aggressive, quite different from the average beryllium coated driver I've tried to date. 
The bass has a nice depth and reverberation, making listening to EDM, pop, dubstep and electronic music in general quite pleasing. They don't necessarily vibrate inside of my ears, having rolled off presentation below about 40 Hz, but there's a hint of extra warmth that holds throughout the bass, up to the upper bass. This creates a pleasing and somewhat romantic presentation for the bass, with a slower decay and good overall tactile feeling for it.
The midrange is clean, detailed and fairly natural. The bass and the treble are both somewhat uplifted above the midrange in loudness and presence, but the midrange is not necessarily super recessed and voices are clear, and you can hear details fairly well. The dynamic range is great, and about as good as aptX allows it to be. All Bluetooth products have some degree of dynamic range compression, Tin T3 being no exception. The sound is wide and has good spatial placement, plus instrument separation, along with a good sense of depth. 
We have a clean and bright treble, with a ton of energy and brightness. The treble presentation is not metallic or sharp, but it can be somewhat fatiguing simply thanks to its raw energy and presence.
Comparisons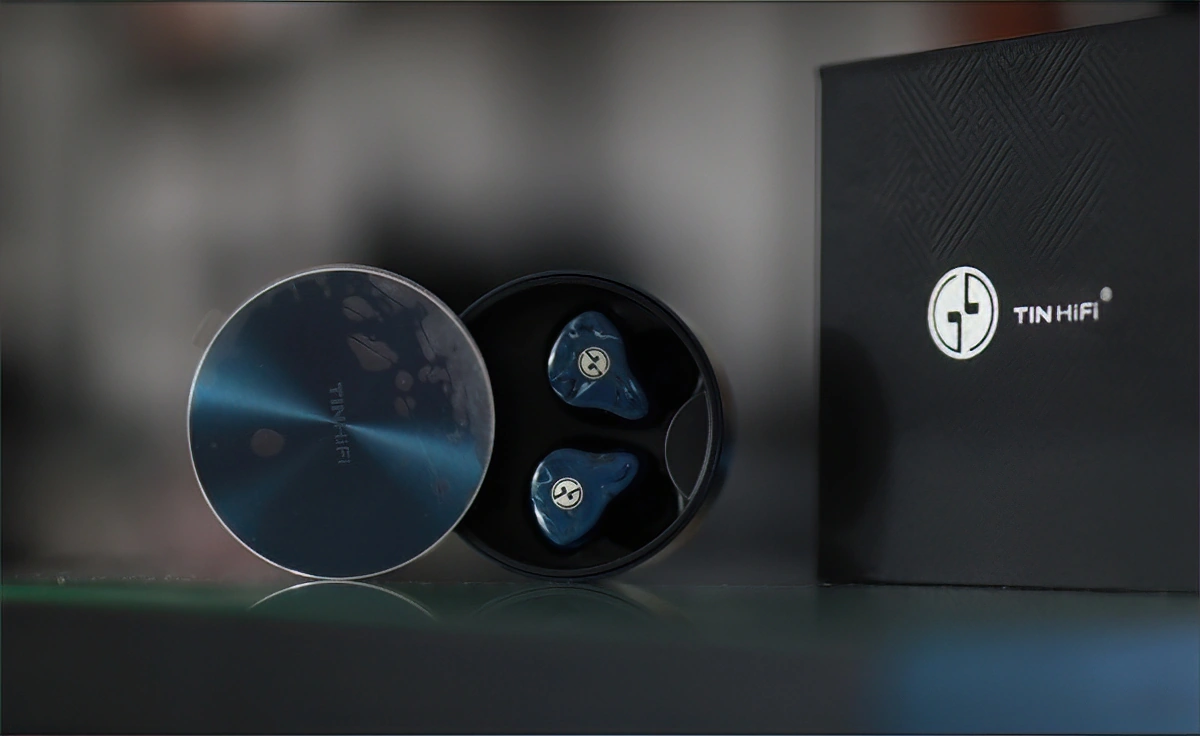 TINHiFi Tin Buds 3 vs Sports & Outdo Mifo S (99 USD vs 169 USD) – This is a good comparison to start with because I like the overall design of Mifo S, it is a nice pair of TWS IEMS with a nice design. The presentation is thicker, smoother and more romantic on Mifo S. They are similar in comfort, Tin Buds 3 is larger and slightly less comfortable but they are more snug in my ears. The overall detail is better on Tin Buds 3, they have more treble presence and impact, so they generally sound better than Mifo S for most rock and metal, while if you're looking for a more relaxing listen, Mifo S is a good option as well. 
TINHiFi Tin Buds 3 vs Tranya T40 (99 USD vs 80 USD) – T40 is a personal favorite, but it is a large TWS IEM that won't stay as snug in your ears as Tin Buds 3, T40 is much less comfy. The sound is more natural for T40, more midrange centric, better tuned for naturalness, and has more impact and better bass depth with more bass reach in the lows. Tin Buds 3 has much better overall treble presence and energy, but a shallower bass. The overall resolution feels improved on Tin Buds 3, while T40 is more pleasing and more relaxing to listen to. 
TINHiFi Tin Buds 3 vs NUARL N6 PRO (99 USD vs 105 USD) – Those two are both great TWS IEMs, but N6 PRO is larger in size, so Tin Buds 3 is far more comfortable, with a lower weight and a snugger fit. The overall sound is cleaner, more detailed as presented by Tin Buds 3, with a better instrument separation. N6 PRO is warmer, thicker sounding, with a bit more body, and a wider soundstage, despite having lower instrument separation. 
TINHiFi Tin Buds 3 vs Yamaha TW-E3B (99 USD vs 99 USD) – The first thing you will notice here is that Tin Buds 3 are as comfortable as TW-E3B is, but they have a really different sound. While TW-e3B is somewhat mid centric, with a good bass, Tin Buds 3 are much brighter, cleaner, more analytic and have more treble sparkle and air in the sound. The best part about the comparison is that I can safely say that most folks would be happy with either, both make purchases I have used with pleasure, but I honestly grab Tin Buds 3 more while cleaning the home, they have a more reliable fit and design for my ears, and a brighter, cleaner sound, along with a stronger passive noise isolation than is important for a TWS IEM. 
Value and Conclusion
With a price tag of 99 USD, Tin Buds 3 are a pair of affordable TWS or True Wireless IEMs with super good performance and around 100 USD, they are among the most comfortable, loudness sounding IEMs with the lowest distortion I've heard.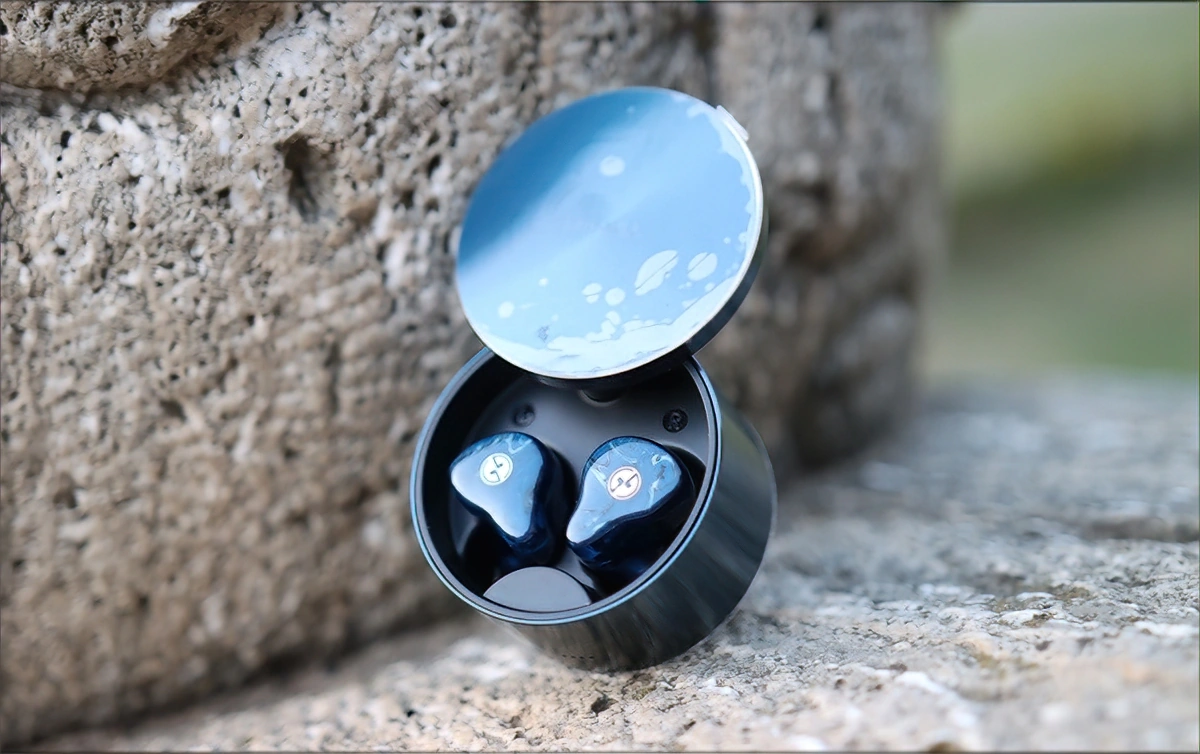 At the end of the day, if you're looking for a customisable IEM with good overall performance, if you want to hear some weight and impact in music, and if you have a decent source (most high quality dongle DAC/AMPs and entry-level DAPs will do), then I recommend checking out HIDIZS MD4, one of the better entry-level high quality IEMs I tested to date. 
Product Link
You can grab one from www.amazon.com here: https://amzn.to/3GCCwfR
If you're in the UK, you can grab one from www.amazon.co.uk here: https://amzn.to/3GAk9s6
And if you're from Europe, you can grab one from www.amazon.de here: https://amzn.to/3GD8VDe
---
---
--- Please remember to stay safe, and always have fun while listening to music!---
 - If you have a dime to spare, and donate, to help us with electricity and work expenses, it would make my day much brighter, as it would help me improve things around the website and increase the frequency of my posts - 
---
Full Playlist used for this review
We listened to more songs than those named in this playlist, but those are excellent for identifying a sonic signature.  PRaT, Texturization, Detail, Resolution, Dynamics, Impact, and overall tonality are all revealed by those songs. We recommend trying most of the songs from this playlist, especially if you're searching for new music!
https://www.youtube.com/playlist?list=PL_cjBXGmwSHSdGcwuc_bKbBDGHL4QvYBu
--- Contact Us ---






---
---