Tripowin x HBB Olina SE – More Reviewer IEMs 
Tripowin Olina SE is a 87 USD IEM designed with a 10mm dynamic driver, and the tortoise-shelled IEM will be compared to other high-quality IEMS including Salnotes Dioko (99 USD), HeartField Acoustic Deer (169 USD), and TRN VX PRO (88 USD).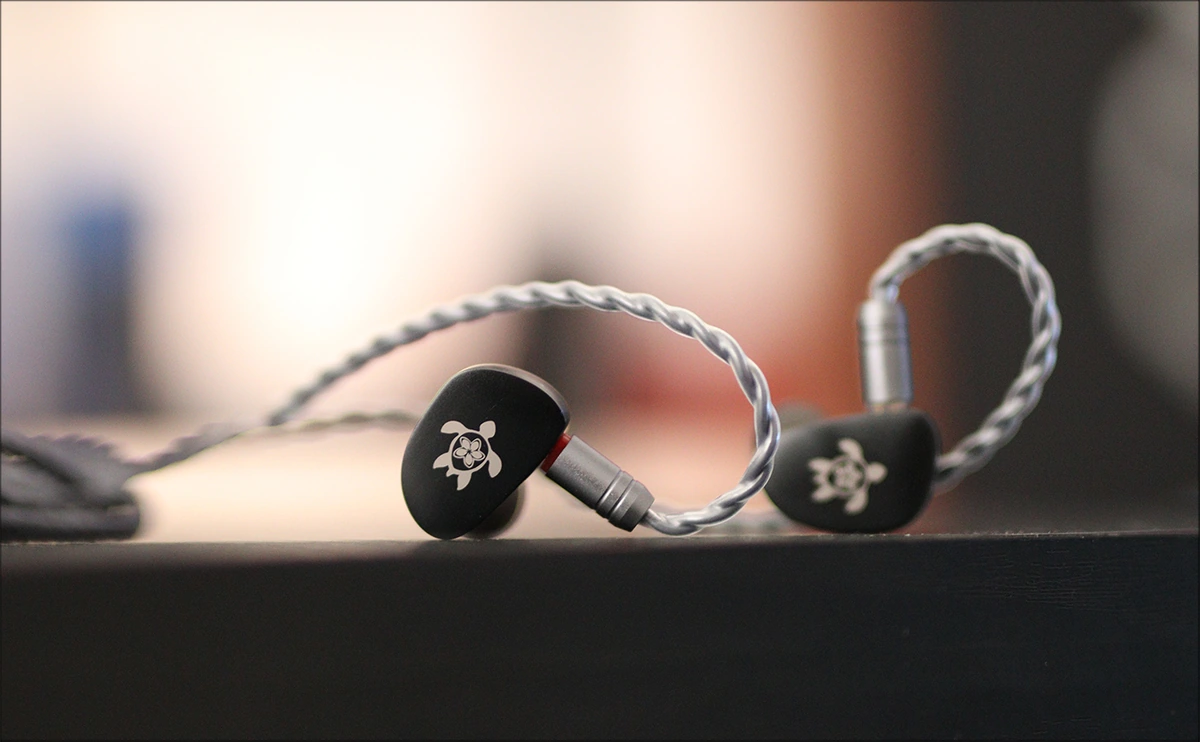 Introduction
Tripowin is a typical Chifi company from China, sold and fulfilled through Linsoul, one of the most popular sales channels for audio. Linsoul is so nice not just because they exist, but also because they placed their products on Amazon, and they made it easy to purchase their products, they offer their own support, but you have the excellent Amazon support when going with purchases from Amazon. It feels like Linsoul wants to put us all in the crossfire of reviewing the IEMs with the signature of a reviewer, as they have sent Olina SE to multiple other review outlets, so this will be a fun experiment / exercise to see how neutral I can stay when reviewing a product. At this point you could say I'm waiting for a company to come with the idea of releasing a collaboration of IEMs x Audiophile-Heaven, as it looks like Chifi companies in particular like to slap a reviewer's name on an IEM to gather better sales. This being said, I would try to invent something myself before that happens, although I have already too many jobs to try it, it takes effort to run a gaming studio and write reviews, and make videos, and also live an average life…
It should be noted that I have absolutely no affiliation with Linsoul or Tripowin, whilst HBB is a competitor reviewer, I am not receiving any incentive for this review or to sweeten things out. I'd like to thank Linsoul for providing the sample for this review. Every opinion expressed is mine and I stand by it. The purpose of this review is to help those interested in Tripowin x HBB Olina SE find their next music companion. 
Product Link
You can grab one from www.amazon.com here: https://amzn.to/3VIwYEV
If you're in the UK, you can grab one from www.amazon.co.uk here: https://amzn.to/3UGuuXD
And if you're from Europe, you can grab one from www.amazon.de here: https://amzn.to/3hht8UG
Build Quality/Aesthetics/Fit/Comfort
Starting with the build, Olina SE is a simple yet effective IEM with a fully metallic shape, but good build quality, they have a tortoise on the outer shell, and a typical silicone tip. They use 2-Pin connectors for their cables, which are ended in a 3.5mm single ended cable. The IEMs themselves are average in weight, and the housing feels comfortable to my ears with no electric current leaking or any other problems.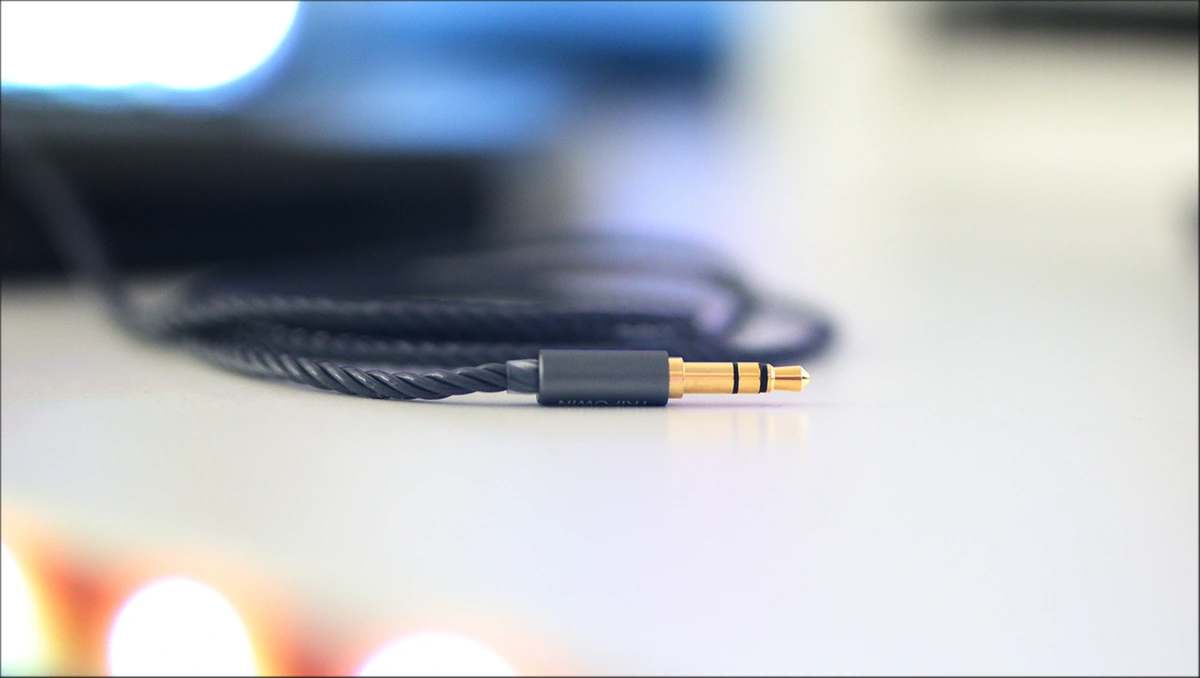 The transport case included with them looks much better in person than it does in photos and feels rather nice. There's a huge selection of filters you can glue on, which is not the most ideal mechanism for filters, as you will eventually run out of those, and they are finicky to apply.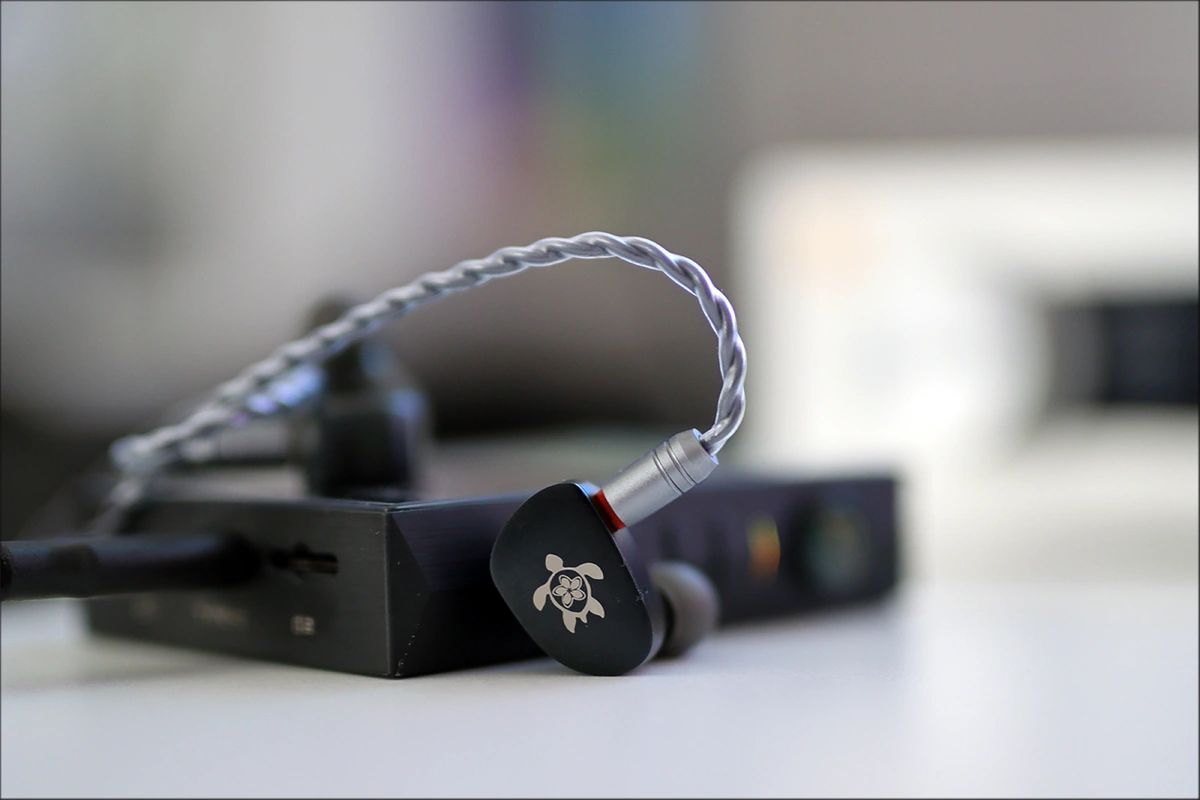 Olina SE is hard to drive, and needs more power than Fir Audio NE4, Unique Melody MEXT, or even Chifi IEMs like iBasso IT01X. The main sources I've been pairing them with have been Hiby RS2, iBasso DX320, Astell & Kern SE180, Shanling UP5, and HIFIMAN EF400. They can all drive Olina SE, but a typical smartphone will struggle a bit with them. I can't even tell for sure why they're a bit hard to drive, they have a very high sensitivity of 109 dB, and a natural impedance of 32 OHMs. 
I don't know for sure if there are big differences between Olina SE and Olina, at least in overall sonics, since I only have the Olina SE, but what I can tell is that you guys have pinged me over 100 times so far to try review them, and they offer a good amount of passive noise isolation, and leak very little, so portability will be good. My overall comfort is good, they aren't too large for my ears. Olina SE is somewhat sensitive to hiss, and you will hear it if your source has a high output impedance, it is audible with most DAC/AMPs and DAPs, although usually it is too quiet to notice unless you're focusing on it.  
Sound Quality
The tuning is different on the Olina SE when compared to TRI Kai, so slapping a reviewer name on an IEM doesn't mean they will all sound exactly the same. I prefer the Olina SE, it has an interesting sound that appeals to me, the bass is extended fairly well, down to about 35 Hz, and it has a natural presentation to it. The midrange is natural, while the treble is sharp and has a good amount of sparkle, good reflections and there's good resolution too. 
Let's start with the bass, which is fairly good in presence, has a good extension down to what I'd call 35Hz, with a natural-slow speed and a slow decay. This creates a strong sensation of body and low end presence for trap, trance and rap songs. The upper midrange is somewhat recessed, and there's a certain recess in the entire 500 Hz, which creates the feeling that the midrange is clean and that the sound is snappier and more detailed. 
Olina SE has a clean and quite distant midrange. This distance can be felt in most instruments that play far from the listener, but this also creates a feeling of a wide soundstage, good instrument separation, and good detail / technical ability. It has that Chifi feeling of resolution, with a slightly edgy upper midrange / lower treble, but it is much better than TRI Kai which was evidently trying a bit harder while the driver couldn't pull the signature as well. As I hear it, Olina SE sounds best at higher volumes, which will bring all the forward instruments in your face, but bring the background instruments and information close to the listener, and give a well rounded listening experience.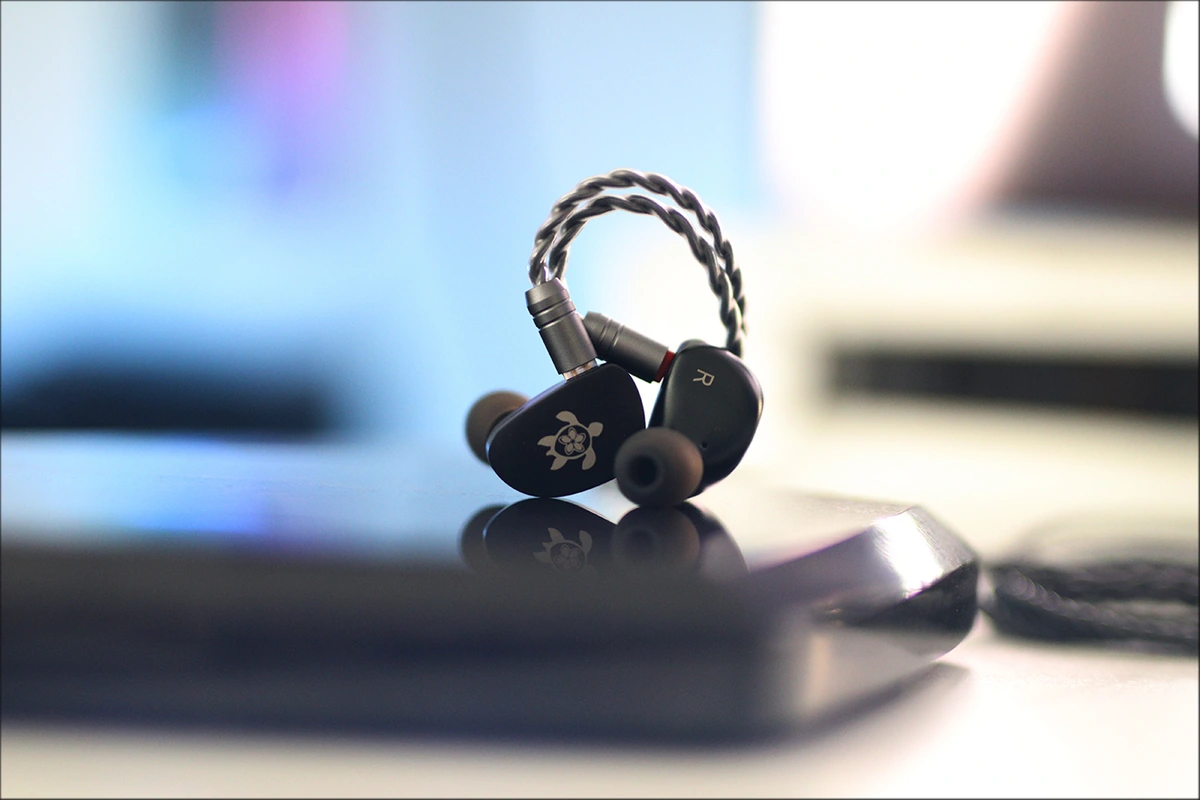 You probably know that I'm not afraid of a brighter treble if it is done well, and I don't see brightness as a problem when it is done well, so I can safely say that Olina SE is not harsh, only slightly sibilant, and it is actually ok for most rock and metal, even grindcore and black metal. The one thing Olina SE offers and which it offers well is an almost unnatural instrument separation, which for rock and metal is good, it helps separate drums from the guitars from voices. Also foreground instruments are aggressively separated from the background instruments. 
Comparisons 
Tripowin Olina SE vs TRN VX PRO (87 USD vs 88 USD) – The comfort is better on Olina SE, which is smaller and more ergonomic in design, and also lighter than TRN VS PRO. The overall sonic presentation goes for detail on both, and the signature is not that different, both being detailed, in the Chifi fashion, both have a similar bass and a brighter treble. The biggest difference would be in the soundstage presentation, which is aggressively deeper and wider on Olina SE. 
Tripowin Olina SE vs Salnotes Dioko (87 USD vs 99 USD) – This is probably like walking on a minefield, so to put it simply, the comfort of Olina SE is better, they are much smaller and most users can use them safely with no issues. Dioko has a cooler design and a better transport case though. The sound is more neutral on Dioko, which has a thinner overall presentation, with a thinner midrange. Olina SE goes for more thickness and weight for music in general, also the soundstage is presented larger, with an aggressively higher instrument separation on Olina SE. Dioko has a more beautiful female voice presentation, Olina SE better rock / metal guitars. 
Tripowin Olina SE vs Heartfield Acoustic Deer (87 USD vs 169 USD) – I wanted to add HeartFiled Acoustic Deer to the lsit because it is the natural evolution from Olina SE, and to my ears, it is an evolution following a very similar signature and tuning compared to Olina SE. The one thing Olina SE wins in is price / performance ratio, which is better for Olina SE, and also the weight, which is lower for Olina SE, which gives it a more comfortable design. Heart Field Acoustic Deer is about twice the price of Olina SE, and follows a really similar signature, so if you already have Olina SE, but want an upgrade, it may be an excellent option to check out. 
Value and Conclusion
The price and value ratio of Olina SE is high, and for 87 USD it is a good purchase. The package is good, the comfort is good, and technical ability is good.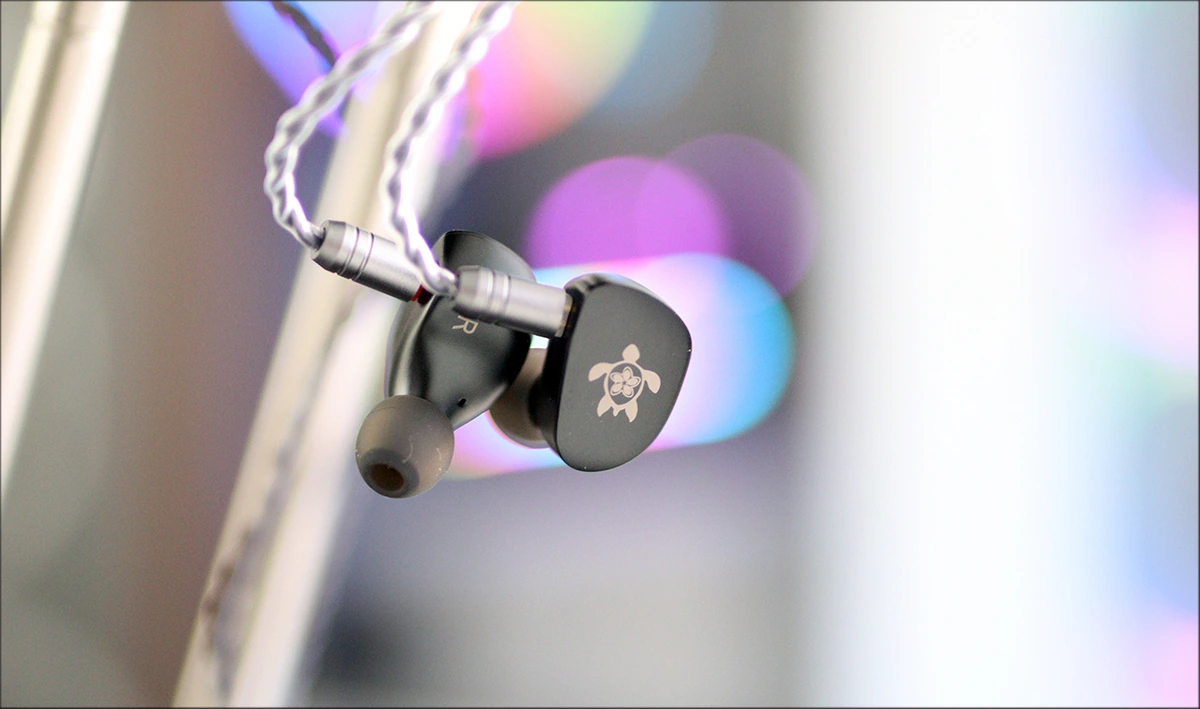 At the end of today's review, if you're looking for an entry-level IEM that really does soundstage well, has an aggressive instrument separation, a strong mid bass presentation, dynamic sound and fairly good overall technical ability, Olina SE should be among the options you're looking at. Don't forget to check out Linsoul and their outstanding product offer, especially on Amazon if you want the enhanced buyer protection and warranty offered there. 
Product Link
You can grab one from www.amazon.com here: https://amzn.to/3VIwYEV
If you're in the UK, you can grab one from www.amazon.co.uk here: https://amzn.to/3UGuuXD
And if you're from Europe, you can grab one from www.amazon.de here: https://amzn.to/3hht8UG
---
---
--- Please remember to stay safe, and always have fun while listening to music!---
 - If you have a dime to spare, and donate, to help us with electricity and work expenses, it would make my day much brighter, as it would help me improve things around the website and increase the frequency of my posts - 
---
Full Playlist used for this review
We listened to more songs than those named in this playlist, but those are excellent for identifying a sonic signature.  PRaT, Texturization, Detail, Resolution, Dynamics, Impact, and overall tonality are all revealed by those songs. We recommend trying most of the songs from this playlist, especially if you're searching for new music!
https://www.youtube.com/playlist?list=PL_cjBXGmwSHSdGcwuc_bKbBDGHL4QvYBu
--- Contact Us ---






---
---