Shanling MW200 Bluetooth Neckband – Adapted For Music
Today they finally convinced me to review a neckband in writing, so we'll start with a Shanling. The price for the MW200 is 120 USD, and it is maid to be paired with IEMs based on the MMCX connector. This means that I'll be pairing it with Final Audio A8000, FiiO FA9, and Light Harmonic Mera Signature. No comparisons can be done thus far with the same type of device, but I'll be stubborn and compare it with FiiO BTR5, Qudelix 5K, and BTR3K.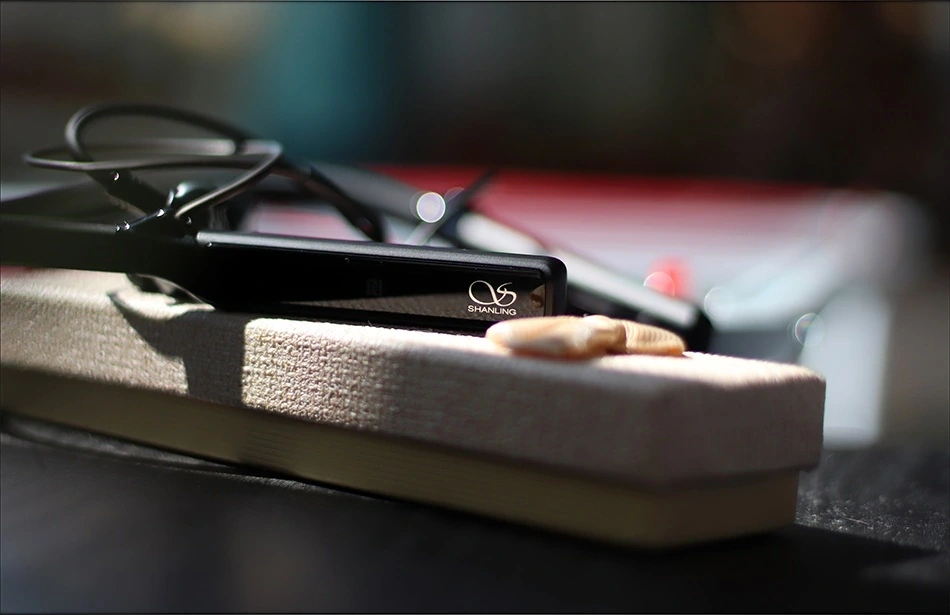 Introduction
Shanling is a really expensive company from China, and they are like the high-end around there. They usually make DAPs, and they usually make it premium. They also have flagship CD Players, and top of the line high-end desktop devices that are too expensive to consider for most of us mortal beings. The company is great, their REP replies within a day to any issues, and they offer excellent warranty. You can mostly think about them as a really lavish luxury company. Their products usually look and are built for the part too. 
It should be noted that I have absolutely no affiliation with Shanling. I'd like to thank Shanling for providing the sample for this review. This review reflects my personal experience with the Shanling MW200. Every opinion expressed is mine and I stand by it, the purpose of this review is to help those interested in Shanling MW200 find their next music companion. 
Product Link
You can get the Shanling MW200 from www.amazon.com here: https://amzn.to/3BwE8nx
Packaging
First things first, let's get the packaging out of the way: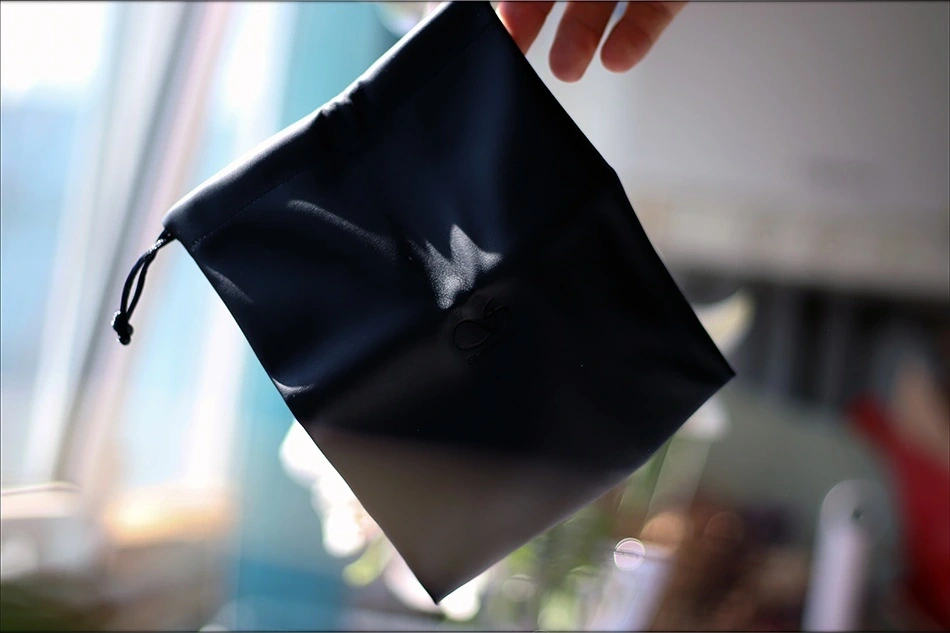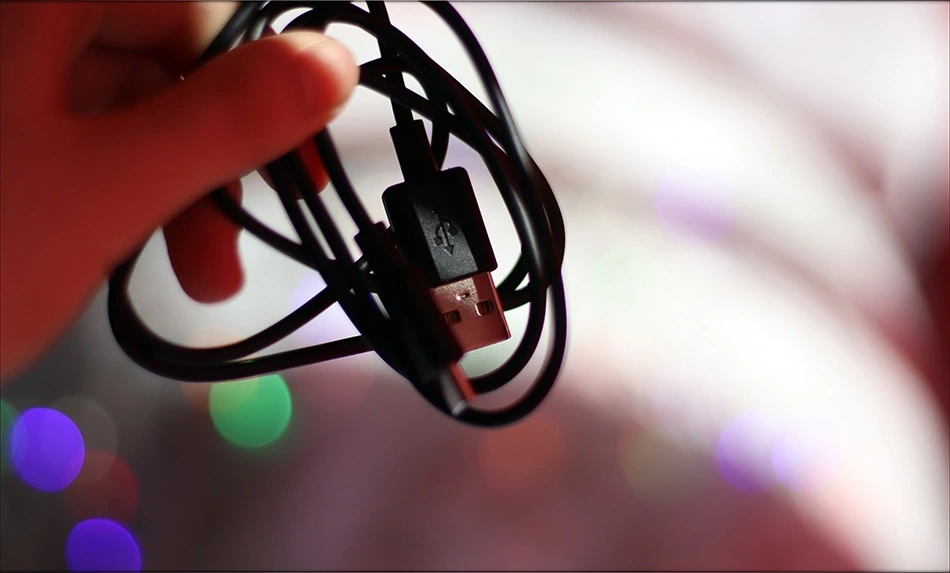 For a bluetooth neckband receiver, MW200 includes pretty much everything it should, which is almost nothing. There's not much you can include with one, besides a charging cable, which is included. 
The surprise was that it comes with a little pouch, an extremely soft one at that. Call me impressed. You won't be able to use the default cable for using it as a USB DAC, but that's an easter egg I'm not even sure they planned us to discover given how little they mention it. 
Build Quality/Aesthetics/Functionality
MW200 is actually a real gem and a special one at that. It comes with aptX HD, and LDAC, mainly making it an effective BTR5 replacement if you want to use IEMs, and hold those around your neck. It is clearly made for cable haters and for joggers. 
I personally am a sports enthusiast, although I may not look the part. I love doing some early morning runs, and I love staying in shape. MW200 is awesome for this purpose. It has a nice battery life of more than eight hours of playtime at loud volumes. I listens so loud you'd be concerned for me if you knew. Happily my ears can still take it. 
My neck is also at ease with MW200, the bendy bendy part is extremely flexible, and it is lightweight. I honestly like its ergonomics, and aesthetics too. It looks a bit like it is straight out of Cyberpunk 2077, but it is nowhere near as much of a flop as it. Speaking of games, you can even use MW200 for gaming, if you connect it via the type-c port, as it works as a USB DAC. 
Shaning made an app too, as they have a custom set of filters for MW200, but they won't change the sound much for it. You can change Left / Right balanced through it though, and that's a nifty feature if you need it. 
Sound Quality
The driving power of MW200 is actually fairly low, and it has 26mW into 32 OHMs, mainly enough just for IEMs, and you need to have pretty sensitive ones too. This being said, it was able to do a decent job at driving the ones I mentioned above, and I generally recommend it for midrangers, rather than flagships or entry-level ones.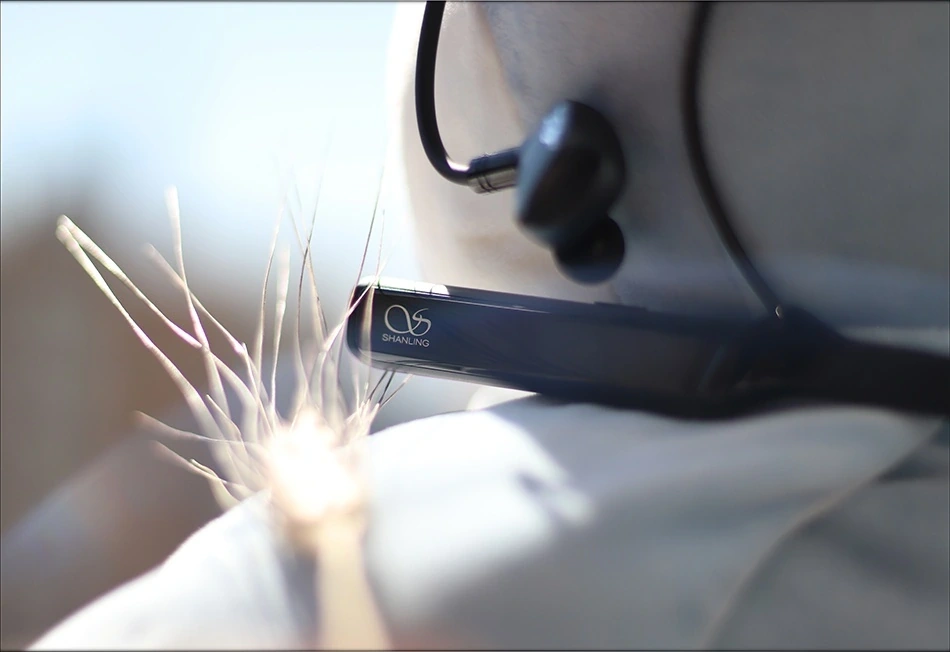 The sound can be described as slightly warm, full, deep, and with a smooth treble that's also fairly rolled-off in the highest registers. I did a ton of testing since my Youtube video, and noticed a really nice amount of detail from the MW200, which impressed me, especially with high-end IEMs like A8000 from Final Audio. 
The bass is deep, clean and full-bodied. There's a good amount of layering, a good amount of impact too. The bass does not roll off, and it has good overall expression. The whole bass is slightly uplifted and the sound has a L Trend to it, so the bass is above the midnage and the treble, and the midrange is above the bass. 
The midrange is clean, crisp with good soundstage. There's enough detail to go around, and the sound never felt compressed, dynamically or otherwise. I could go on for days bragging about the detail, but the dynamics were impressive too, thinking we're talking about a bluetooth receiver cable after all. 
The treble is on the smoother side, with more to give for bright and brilliant IEMs, rather than those that are already dark and smooth. There's enough texture and detail in the treble to keep things interesting, and I enjoy rock and metal with MW200 too. 
Comparisons
The main comparisons I went for are with FiiO BTR5, FiiO BTR3K and Qudelix 5K.
Those are all bluetooth receiver DAC/AMPs rather than necklace cables, but they can be used in the same way, mostly. It costs a bit more to make MW200, but it has less driving power. For IEMs you generally don't need much driving power though, so it serves its purpose really well. 
Shanling MW200 vs FiiO BTR5 (120 USD vs 110 USD) – Btr 5 has more driving power, along with better overall control. Generally, it also has slightly better connectivity, and it has a balanced output too. But it is not more convenient than MW200, it can't be used for sport quite as nicely, and I prefer grabbing MW200 if I'm going for a run, where I won't hear huge differences in sonics anyways. If you're into critical listening and need to drive headphones, BTR5 is the main option as far as BT receivers go, but if you need a portable necklace with sound, MW200 is a nice option. MW200 looks more future-like, and the sound is more neutral, more punchy and more dynamic on BTR5, while it is smoother, more bassy, more relaxed and less fatiguing on MW200. 
Shanling MW200 vs Qudelix 5K (120 USD vs 110 USD) – 5K is a strong competitor for BTR5, and it has a similar, sometimes even better sound than it. This also means better sound than MW200, more detail, more balanced, more punch and more dynamics. MW200 comes through as smoother, more relaxed, less fatiguing and works better for bright IEMS. MW200 does wonders in terms of detail and convenience, where 5K is more cumbersome as a device for sports. 
Shanling MW200 vs FiiO BTR3K (120 USD vs 80 USD) – Comparing those two reveals that MW200 is actually not quite as smooth and colored as BTR3K. MW200 is slightly more natural, more balanced, more dynamic and more punchy. So it has a lot going on for it, and if you need to use a Necklace Bluetooth, you're not sacrificing any quality. 
Pairing 
The main pairings for MW200 are with Final Audio A8000, FiiO FA9, and Light Harmonic Mera Signature. It works best with brighter IEMs, and it works best with midrange and flagship IEMs that are really easy to drive.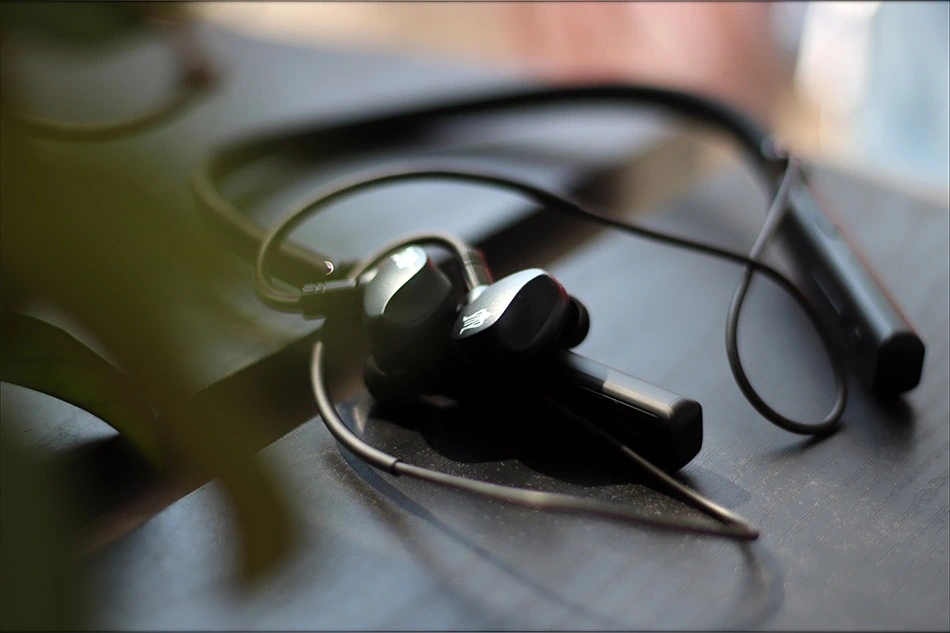 Entry-level Chifi IEMs won't sound best with MW200, especially if they are warm and thick already. It also favors dynamic drivers over BA drivers. the only IEMs that it won't actually drive are Final Audio E5000, which need way more power than you'd imagine. Everything else is easily driven by MW200, or at least everything else I tested it with, including Meze Rai Penta, the ones presented in most of the photos. But since both Rai Penta and Mw200 are smoother and warmer, I noticed after taking the photos that the pairing is not among the most recommended ones. 
Shanling MW200 + FiiO FA9 (120 USD + 500 USD) – FA9 doesn't really need a thicker or a warmer source, but they still sound nice with MW200. There's a bit of hiss, but very little and you can only hear it if you're focusing on it. There's also a good sense of space in the sound, with good dynamics and no trace of compression. I enjoyed the overall detail too, and the bass is deep, full and impactful. The treble is smooth and non-intruding, allowing you to enjoy music to the fullest without distractions. 
Shanling MW200 + Final Audio A8000 (120 USD + 2000 USD) – MW200 actually has enough power for the titan flagship, along with good enough of a detail. I couldn't notice much hissing, but I could notice a nice amount of dynamics, and a nice soundstage. There's a deep, clean bass, and A8000 is always a bit bright, so the smoother, slightly rolled off treble of Mw200 actually helps with A8000, makes them sound more natural and even. 
Shanling MW200 + Light Harmonic Mera Signature (120 USD + 720 USD) – Mera siggy is the kind of IEM that's really bright and can be a bit hard to take. MW200 has enough power for them, although they don't get quite as loud as A8000 when driven by it. The overall stage is excellent, but their treble gets easier, smoother and less fatiguing, which works well for my ears. 
Value and Conclusion
The value of MW200 is a bit more questionable than that of BTR5 or BTR3K. Even Qudelix 5K has more value, because they are all more generic and versatile, and all of them have more driving power. But none of them ain't better than MW200 when it comes to driving IEMs and doing sports. All of them mean using cables, and MW200 means getting rid of those cables, and that can be the best gift if you take advantage of it. For me, it was a full revolution in how easy it is to make sports with high-quality IEMs, and I am really thankful for experiencing it. 
The overall build quality is impressive, as good as expected from Shanling. They even added aptX HD, and LDAC, so they made sure we were going to have lots of fun. They also added a good battery life, good bluetooth reception and high-quality cables to their MW200, giving it reason to stand out from the crowd. 
The sound is smoother, warmer, L-Shaped, and is great for bright Mid Rangers or Flagships that are easy to drive. All in all, it has great detail, never sounded compressed for me, and has a nice soundstage too. 
At the end of today's review, if you're looking for a high-quality bluetooth cable, with good connectivity, a smoother, warmer sound with a full bass, and if you wanted the Shanling Quality, the MW200 is the best I know of to date. 
Product Link
You can get the Shanling MW200 from www.amazon.com here: https://amzn.to/3BwE8nx
---
---
--- Please remember to stay safe, and always have fun while listening to music!---
 - If you have a dime to spare, and donate, to help us with electricity and work expenses, it would make my day much brighter, as it would help me improve things around the website and increase the frequency of my posts - 
---
Full Playlist used for this review
We listened to more songs than those named in this playlist, but those are excellent for identifying a sonic signature.  PRaT, Texturization, Detail, Resolution, Dynamics, Impact, and overall tonality are all revealed by those songs. We recommend trying most of the songs from this playlist, especially if you're searching for new music!
https://www.youtube.com/playlist?list=PL_cjBXGmwSHSdGcwuc_bKbBDGHL4QvYBu
--- Contact Us ---






---
---